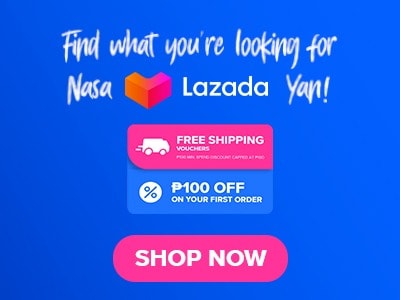 The dishes on the Bentelog menu were created with passion, so customers can expect mouthwatering flavors that will dazzle their senses. Each dish' recipe was carefully planned and selected to only serve customers the best dishes at a very affordable price. Additionally, Bentelog prioritizes the quality and freshness of its ingredients above all. This ensures that every dish that they serve is of the highest quality, be it in the food itself or in its taste.
Below, you'll find the updated list of Bentelog menu prices.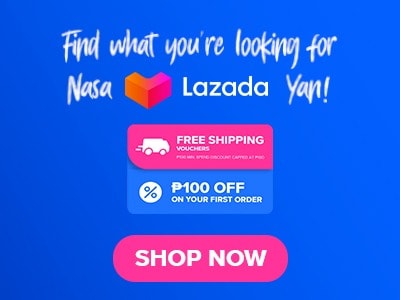 Menu Items
Price (PHP)

Everyday Menu

Corned Beef with Egg and Rice
20
Burger Steak with Egg and Rice
20
Ham with Egg and Rice
20
Bologne with Egg and Rice
20
Longganisa with Egg and Rice
20

Silog

Hotsilog
28
Hamsilog
29
Burgersilog
29
Tocilog
50
Tapsilog
50
Longsilog
29

Extras

Plain Rice
10
Fried Rice
15
About Bentelog
Bentelog is a Filipino silog restaurant located in Quezon City. Due to the fact that Bentelogs are so inexpensive, they are a preferred product mostly among side-street merchants and other "karinderya" proprietors. It's straightforward, quick to set up, and easy to start. The company idea is also quite versatile and may be used in both commercial and residential settings.
Bentelog Menu Best Seller
This menu is composed of silog dishes that are mostly ordered by customers who visit Bentelog.
Hotsilog – The ingredients that make up a hotsilog dinner include hotdogs, garlic fried rice, and fried eggs. This is frequently consumed for breakfast by Filipinos, along with pickled shredded papaya called atchara and banana sauce ketchup on the side. The name came from the individual dishes that make this meal a whole; hotdogs, sinangag, and itlog.
Tocilog – This is one of the most popular breakfast meals that Filipinos love eating. This Bentelog menu consists of three basic ingredients; fried rice with garlic, toccino, and an egg. The Filipino terms for these ingredients are toccino, sinangag, and itlog, hence its name, tocilog. Tocilogs are commonly called plain silog which is not far from the other varieties of this dish.
Tapsilog – Tapsilog is one of the staple breakfast meals in the Philippines because of its simplicity and convenience. After waking up, Filipinos would prefer eating tapsilog because it gives them the energy they need and is pretty much served very quickly, much like fast food, but it really is not classified as fast food. This meal consists of three different dishes; beef meat, fried rice, and eggs, which directly translate to tapa, sinangag, at itlog in Tagalog, hence the name, tapsilog.
Corned Beef with Egg and Rice
A variety of the famous staple breakfast dish in the Philippines commonly known as silog is corned beef with eggs and rice. In some places, this meal is often called beefsilog, because of the components that make up this meal, corned beef, fried rice, and eggs, which directly translate to beef, sinangag, and itlog. This is a pretty quick meal to whip up. That's why it is a very famous breakfast meal in the Philippines, especially when you're running late. And the best part of this meal is that it is unbelievably cheap! If you are gonna ask me, this Bentelog menu is one of my favorites.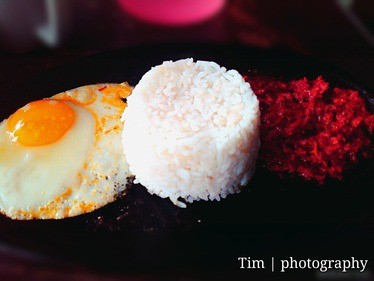 Burger Steak with Egg and Rice
Bentelog's burger steak with egg and rice is just another variety of the "beef silog" meal that is very famous in the Philippines for its affordability, taste, and convenience. The dishes that make up this meal are a burger, steak, egg, and rice. This is a slightly heavy dish that will give you the energy you need to start your day. In addition to being affordable and convenient, beefsilog is also popular in the Philippines since it is also filling and has a very delicious taste.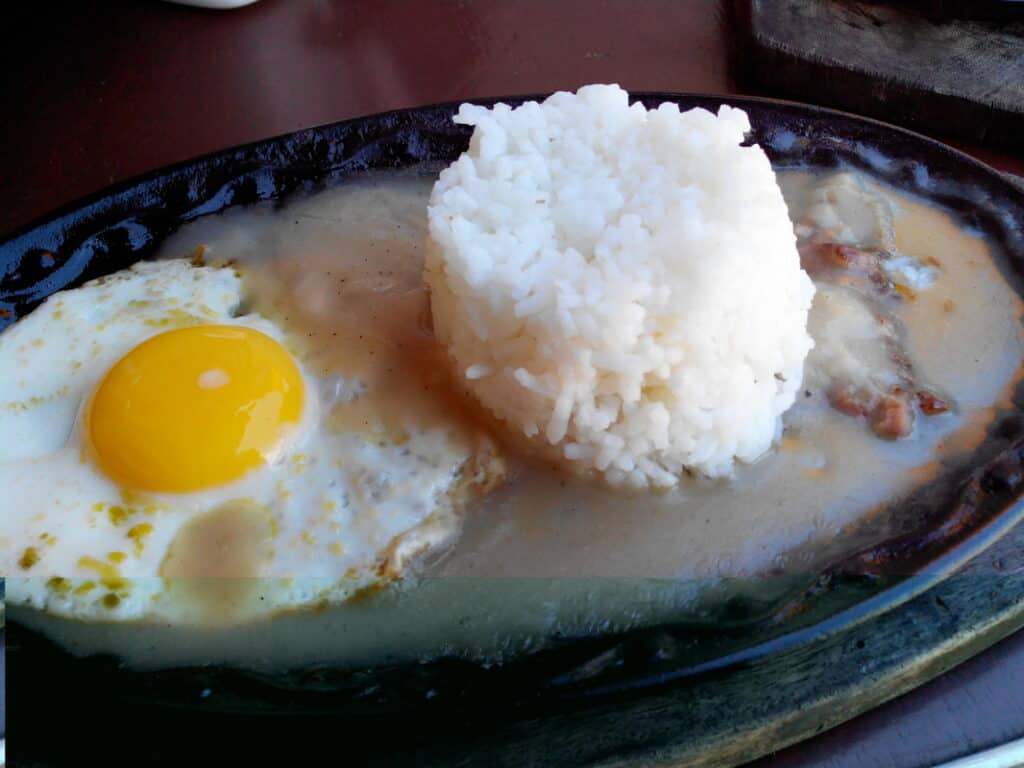 Ham with Egg and Rice
From its name, ham with egg and rice is what makes up this meal. It is a variation of silog which is also a well-known Filipino breakfast meal that is sometimes referred to as hamsilog because of the direct translation of the dishes that compose the meal. Because this meal is very convenient and affordable, it is a highly popular breakfast meal to grab in the Philippines, especially if you are running late! Aside from the convenience, the hamsilog menu from Bentelog is also very delectable and reasonably priced, hence its popularity.
Bologne with Egg and Rice
This bologne with egg and rice is a type of silog that is also composed of three dishes, which are bologna, eggs, and fried rice. It is pretty much a staple breakfast meal in the Philippines and is offered in almost all carinderias and restaurants. The best thing about this dish is that it is very easy to whip up as it mostly comprises fried dishes. Bentelog's bologne with egg and rice is delectable in its own right, has a generous serving size, and is pretty affordable. Additionally, the ingredients they use are also visibly fresh, which is a plus.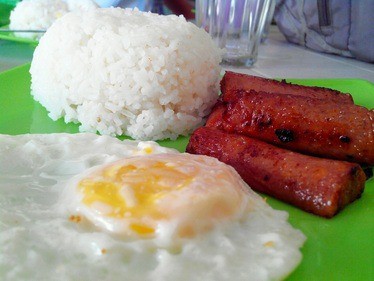 Bentelog Longganisa Menu
Longganisa with egg and rice is a variation of the well-known, traditional Filipino breakfast meal known as longsilog. This meal is sometimes called longsilog since it contains longganisa, fried rice (sinangag), and eggs (silog), which, if the initials are taken and combined, directly spell longsilog. It is a quick and easy meal to make and is convenient, hence its popularity, especially in the busy cities of the Philippines. The convenience isn't even the best part of this dish, the taste is exceptional, and the price is very affordable.
Bentelog Menu Delivery
Bentelog's famous silog meals are also available for delivery. The easiest way to order without getting out of your own home is to download the GrabFood or FoodPanda applications on your mobile phone. Ordering your favorite silog meals is much easier thanks to Bentelog menu delivery.
Social Media Pages
For more information and questions, you can send Bentelog a message through their own website, whose link is provided below. Simply click the links to be quickly redirected.
Website: http://bentelog.weebly.com/
Conclusion
If you are looking for a quick bite, there are many varieties of silog from Bentelog's menu to choose from. These meals are served fast, are convenient, are delicious, and are very affordable to boot. Thanks to their dishes' reasonable prices and generous servings, every penny that the customers spend there is worth it. Bentelog has the perfect balance of great tasting and affordable food, a nice place, and accommodating staff!