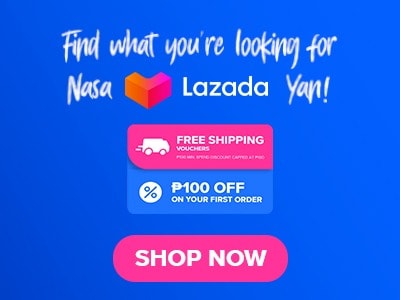 Reward yourself this weekend and treat yourself to a restaurant that is filled with the goodness of foreign cuisines highlighting the flavor of Japan. Introducing Taste and Tell, a restaurant that will surely bring absolute flavor and goodness from their wide range of foods from Starters to Mains from Maki to Various sets. Join me and let us taste and tell you why this recommended restaurant is something that you should pay a visit to in the Metro.
Below, you'll find the updated list of Taste & Tell menu prices.
Menu Items
Price (PHP)

Sashimi

Salmon
450
Tuna
350
Tamago
250

Nigiri

Salmon Nigiri
260
Tuna Nigiri
160
Tamago Nigiri
100
Unagi Nigiri
230
Tamago Mentaiko
160
Salmon Belly Mentaiko
380
Tempura Aburi
280

Appetizer

Potato Crisps
99
Mentaiko Fries
265
Messy Nachos
285
Spicy Tuna / Salmon Salad
450
Kani Salad
295

Chef's Special

Tempura Tendon
395
Yaki Udon
425
Spicy Salmon Tataki
595
Wagyudon
645
Aburi Chasudon
420
Chirashi Bowl
495

Udon with soup

Tempura Udon
380
Wagyu Niku Udon
645

Chahan

Ebi Chahan
295
Unagi Chahan
320

Add-ons

Plain Rice
60
Nori
60
Wakame
200
Miso Soup
95

Aburi Trays

Kani Aburi
395
Scallop x Salmon
595
Unagi Umami
645

Meals

Butter Garlic Chicken
360
Soy Glazed Chicken
320
Chicken Nanban
360
Chicken Teriyaki
340

Ramen

Tantanmen
495
Shoyu Ramen
495

Tempura

empura 3pcs
295
Tempura 5pcs
395

Maki ( Priced by 6pcs)

Tropic Umi Roll
745
Smoke Sake Roll
745
Makitamago Kani
745
Avonagi Roll
845
Dragon Maki
645
Roll Crispy Sake
545
Roll Superb Ebi
645
Futo Maki Rainbow
420
Kami Kani Roll
320
Aburi Torori
745
Miso Roll Spicy Salmon
745
Roll Sushi Negra
745
Roll Tangy Unagi
420
Tuna Maki
745
Fiery Unagi Roll
945
Fantasy Roll
360
Spicy Salmon/ Cali Roll
360
Taste & Tell
360
Hosomaki Spicy Tuna
360

Chef's Specials Boats

Sail Boat A
1,299
Premium Sail Boat
2,999
Chef's Sushi Feast Set A
2,800
Chef's Sushi Feast Set B
3,200
Chef's Sushi Feast Set
2,200
Somerset Box
2,700
Salmon Moriawase
2,700
Tamagoyaki Set
1,200
Chef's Authentic Set
990
Chef's Sushi Nigiri Box
990

Refreshments

Bottled Water
120
Iced Tea Slush
140
Dalandan Slush
160
Mango Shake
160
Cucumber Shake
160
Soda
80
Coke/Coke Zero/Sprite/Royal
80
Sola Iced Tea
80
Lemon/Raspberry
80
Beer
120
San Mig Light/San Mig Pale
120

Coffee/Tea

Americano
130
Cappuccino
160
Latte
160
Spanish Latte
180
Coffeemisu
240
Matcha Latte
190
Matcha Lemonade
220
About Taste & Tell
Taste & Tell offers you the art of Japanese favors, you will surely indulge in culinary excellence that will transport you into the heart of heart of Japan. Their fresh Maki collection and flavorful sets are just some of the things you never want to miss here not to mention how their starters are providing you an enticing experience perfect to next with your flavorful mains. Taste & Tell is famous for its authentic taste of Japanese favorites that are packed with freshness and blooming with flavor.
Taste & Tell Menu Best Seller
Venture the finest MD freshes bites from Taste & Tell that will surely bring the utmost comfort you need to bring productivity to your system. Let us start with their best-selling collection that offers the safest options for first-time diners.
Spicy Tuna – This spicy tuna is also known as Salmon Salad, it is a delightful combination of tuna or salmon with fresh lettuce along with fresh slices of cucumber and tempura crisps.
Scallop x Salmon – A flavorful set that can be found in the Aburi Tray collection, this Scallop x Salmon features scallops, kani, and salmon along with fresh mango slices, sushi rice, and their secret sauce that truly elevates the entire flavor of the set.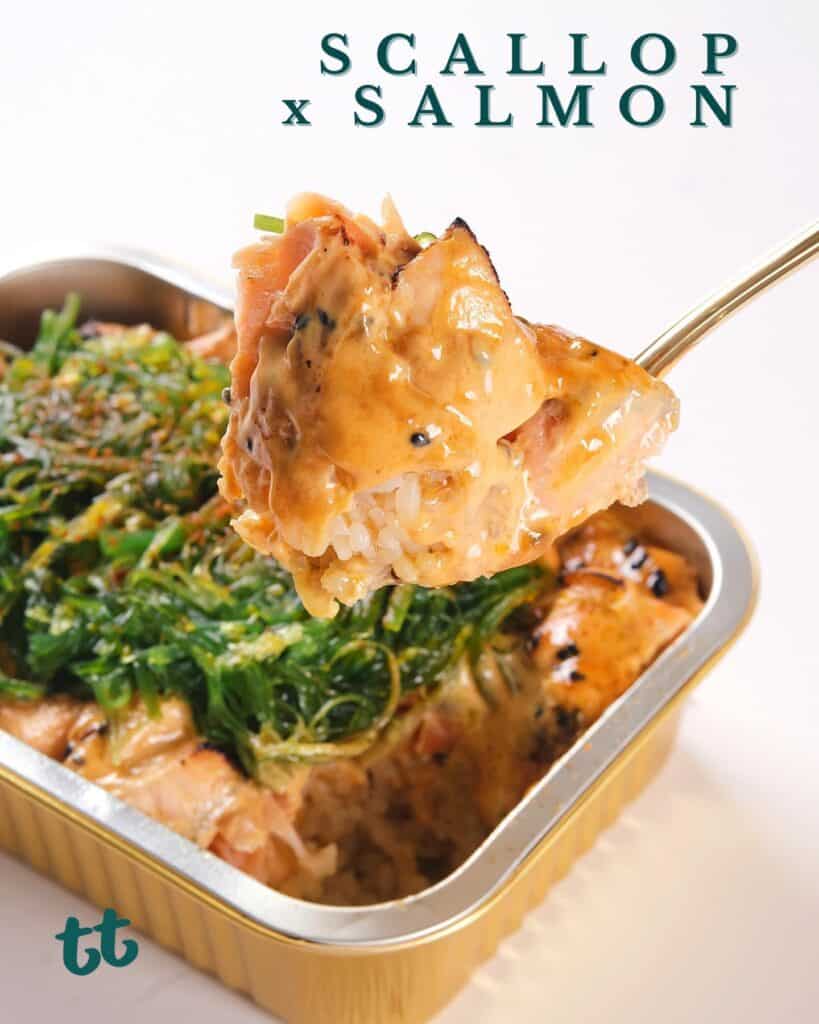 Tempura Udon – A must-try in their Udon Collection, this Udon with soup features shrimp and udon with a perfectly cooked egg and medley of vegetables.
Ebi Chahan – This iconic ebi Chahan is a must-try in their collection that features shrimp along with perfectly cooked egg and Japanese rice that heartily exudes an alluring aroma that you will surely love.
Dragon Maki – This dragon maki is known for its appealing texture that looks like a dragon with an ebi tempura along with a soft shell crab. It features a crispy salmon skin with mentaiko sauce, teriyaki sauce, and a delightful chili thread.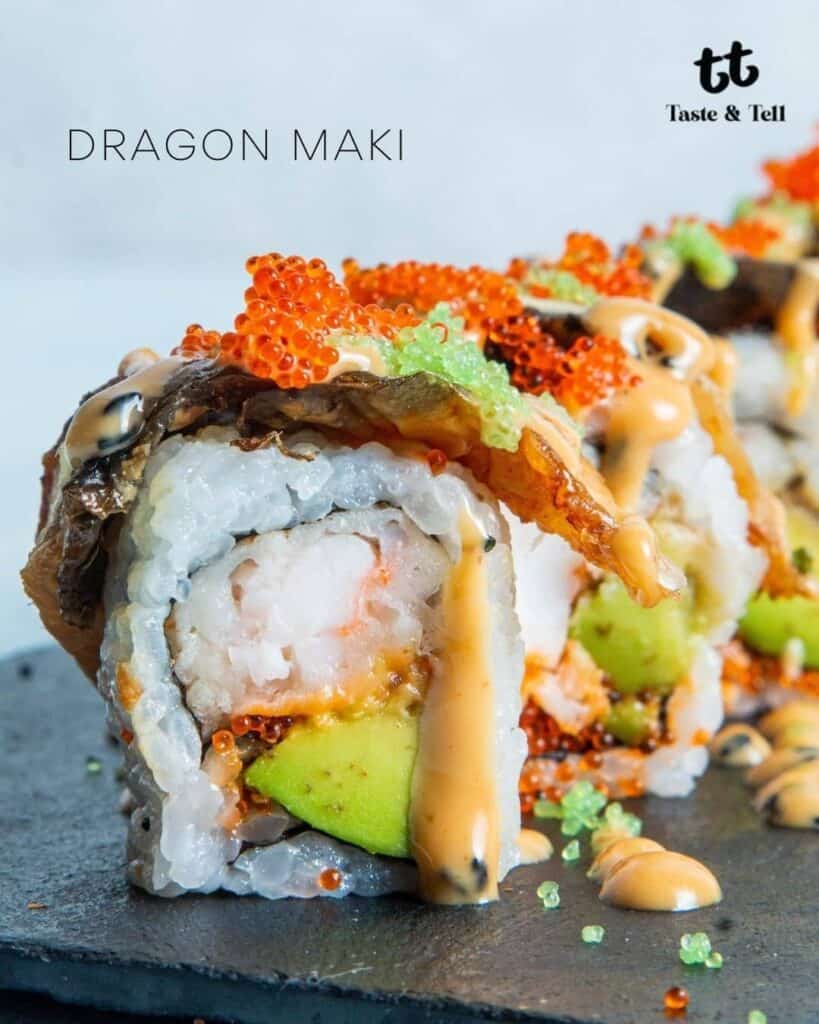 Chef's Special
A collection that highlights a recommended menu made exclusively by Taste & Tell chefs, it caters to various tastes and moods and is a perfect way to start your first Taste & Tell experience.
Yaki Udon – This dish features flavorful shrimp along with a juicy slice of bacon creamy gochujang sauce and a delightful udon. A definitely must-try and a top selling in this Chef's Special.
Wagyudon – A different level of beefy goodness will greet you with every bite of this dish that highlights wagyu beef along with shoyu-donburi sauce. It features shiitake mushrooms and a sous-vide egg. finally a wasabi sauce for the final touch.
Tempura Tendon – Another must-try is this Tempura Udon, it highlights a seafood flavor with 3 shrimp tempura, eggplant, and squash. It has a sweet tamago sauce which elevates the entire experience along with Japanese rice.
Spicy Salmon Tataki – Get that spicy kick with this Spicy Salmon Tataki that features Norwegian salmon and wakame. It also has salmon chicharon which is delightful along with ponzu rice and their secret sauce.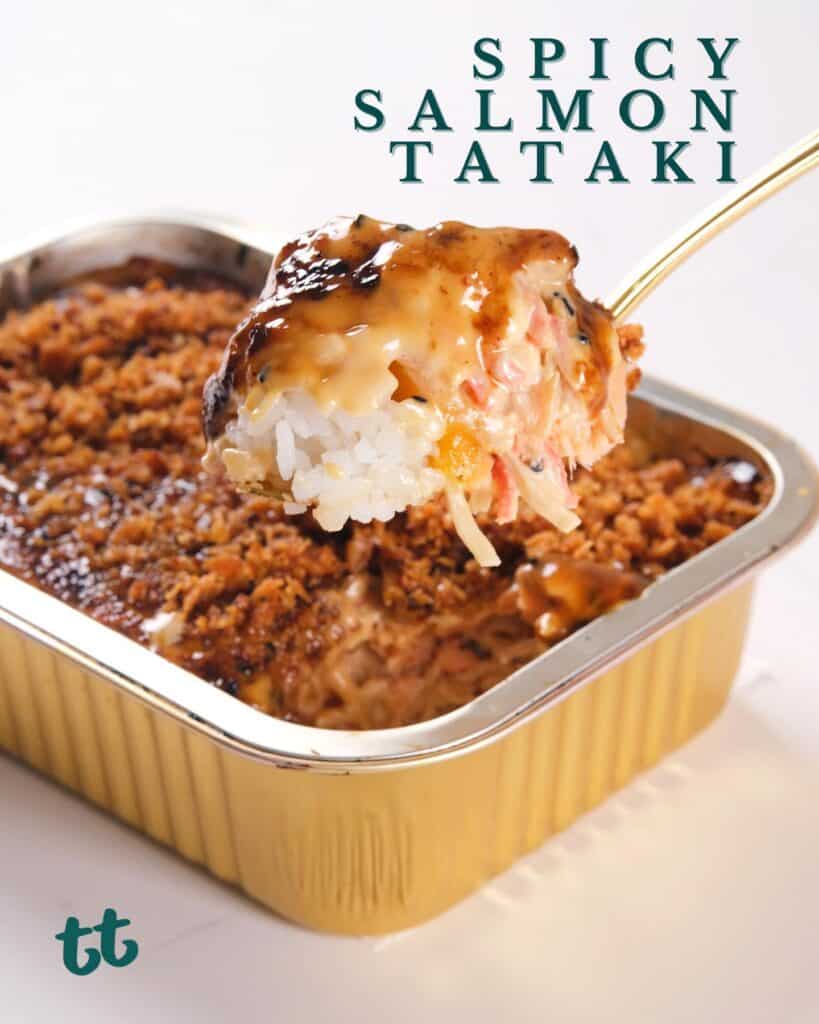 Meals
Prepare your appetite because what we have here is definitely something you never want to miss from Taste & Tell, it highlights various Japanese cuisines such as the iconic Chicken Teriyaki and Soy Glazed Chicken.
Butter Garlic Chicken – Starting this list with their flavorful butter garlic chicken, it features butter garlic with a crunch of fried chicken cutlet. It also has an added corn and rice that comes with a special hint of spice.
Chicken Teriyaki – Their Chicken Teriyaki is something not to miss at Taste & Tell, it offers a flavorful bite of fried chicken bites that is elevated with their special teriyaki sauce.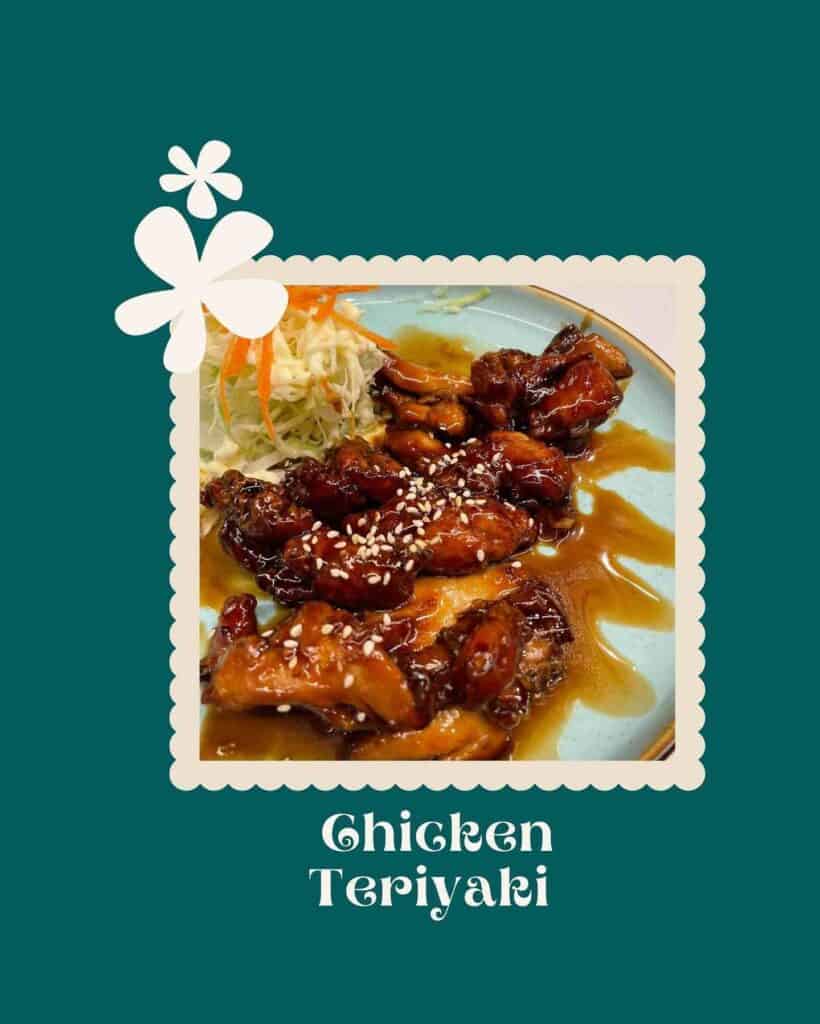 Chicken Nanban – Prepare to be wowed with their version of Chicken Nanban that offers delightful crisps of chicken cutlet with their exclusive version of tartar sauce.
Soy Glazed Chicken – Lastly, a chicken that I never expected to be so much hit with me, it has been one of my favorite chicken in this collection that features soy and fried chicken cutlet. It also has rice so prepare for a fulfilling experience with this dish.
Taste & Tell Menu Delivery
Craving for these Japanese collections? Well, stop resisting that temptation because even in the comfort of your bed, you can easily order this food and have it delivered right to your home. You can order through their official website, their website is actually curated for online orders so customers will have it easy to order their favorite dishes from Taste & Tell online.
You can reach them out through SMS or Viber: 0909 982 7426
Social Media Pages
You'll be the first to know about their exclusive promotions, limited-time offers, and special events. They're cooking up surprises you won't want to miss.
Facebook: https://www.facebook.com/TasteandTellMnla
Instagram: https://www.instagram.com/tasteandtellmnl
Twitter / X: https://twitter.com/tasteandtellceb
TikTok: https://www.tiktok.com/@tasteandtell
Website: https://www.tasteandtellmnl.com/pages/contact-us
Frequently Asked Questions
What type of cuisine does the Sukidesu offer?
Taste & Tell highlights a collection of various Japanese cuisine that features delightful menu options for starters, mains maki, and various sets.
What is the Taste & Tell known for?
This restaurant is known for its iconic collection of Maki, and boas with their beloved Chef's Special collections.
What are the operating hours of Taste & Tell?
Taste & Tell operates from 7 AM until 8 PM from Mondays to Sundays.
Where is the Taste & Tell located in the Philippines?
tase & Tell has 2 available branches in the Philippines are located at SM North Edsa and the other one is located at Makati Metro Manila.
Conclusion
In conclusion, this restaurant will surely have you prepared for an extra exciting experience that you will never forget. I am not trying to be biased but this restaurant is completely different from other Japanese Restaurants and it clearly separates itself in a good way from the food and the entire dining experience it offers to its customers. Their menu is something to be commended especially seeing how organized their coffee was and how well-thought it was from the starters up to their drinks. It was a very wonderful experience and next time I want to venture more of their other collection to share it with you guys!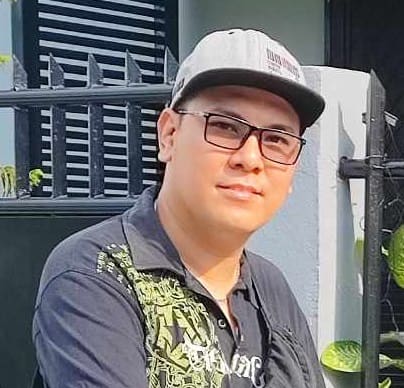 Hi! I'm Nivek Strife, the person who made MenuPH. I'm the one who added most of the popular menus you see on this website, and I really hope you enjoy them! Feel free to check them all out.
Growing up, I was surrounded by lots of tasty foods, like the classic Adobo and the sweet Leche Flan. That love for the many flavors of the Philippines is what got me excited about adding to MenuPH. When I learned how to make websites, I saw the need for a place to show off all the amazing Filipino dishes, and that's how MenuPH started.
MenuPH isn't just a website; it's like a fun journey into food. I've teamed up with famous chefs and found great places all over the Philippines to bring you a bunch of menus that show off the best of Filipino cuisine. Whether you're into the usual dishes or new twists, MenuPH is here to guide you through the rich world of Filipino flavors.
With MenuPH, my aim is to help local businesses, talk about good food choices, and make a group of friends who love food. No matter if you like fancy restaurants or street food, MenuPH has something for you. Come join me on this food adventure as we find great places, taste real flavors, and enjoy the unique food traditions that make the Philippines awesome.