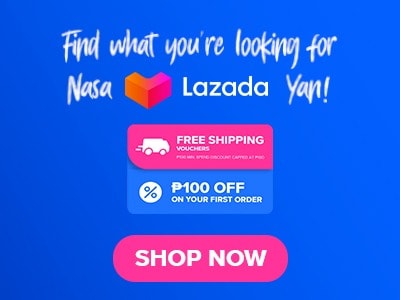 As chicken wings have grown in popularity over the years, many chicken wing restaurants have started to emerge in the busy streets of Manila in the Philippines. One of these many chicken wings restaurants is Wings 88. The restaurant provides a diverse menu of mouthwatering chicken wings to provide an enjoyable and satisfying experience for many wing lovers in the Philippines. Alongside their delicious wings, Wings 88 may also offer other menu items like chicken nuggets, fries, and drinks to complement their chicken wings menu.
Below, you'll find the updated list of Wings 88 menu prices.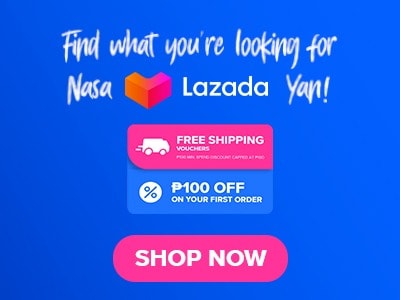 Menu Items
Price (PHP)
Unlimited Wings and Rice
288
3 pcs wings + 1 rice
88
4 pcs wings + unli rice
188
Half Dozen
188
1 Dozen
288
Cheesy French Fries 300g
128
Ultimate Bilao Bundle
988
Supreme Bilao Bundle
1288
All Wings Bilao Bunde
1388
Coke/Sprite/Royal 1.5L
78
Coke/Sprite/Royal kasalo
30
Coke/Sprite/Royal solo
18

Chicken Nuggets

6 pcs with rice
128
6 pcs with fries
148
10 pcs
168
20 pcs
328
60 pcs bilao nuggets
1088
80 pcs bilao nuggets
1388
About Wings 88
Wings 88 is a famous restaurant in the Philippines that is known to serve a wide variety of delicious chicken wings that comes in different flavors. It has a diverse menu of chicken wings with a wide range of flavors and heat levels and other menu items such as nuggets, fries, and drinks to complement its wings. Wings 88 has multiple branches located in different cities and regions throughout the Philippines. These branches are often found in popular commercial areas, malls, or food hubs, making it convenient for customers to satisfy their wing cravings.
Wings 88 Menu Unlimited Wings/Rice
"Philippine locals love their rice," with this idea, Wings 88 has provided a menu that especially fills the local's love for rice. With Wings 88's unli wings and rice, customers can enjoy the satisfying combination of tender and flavorful wings with fresh and aromatic rice to their heart's content.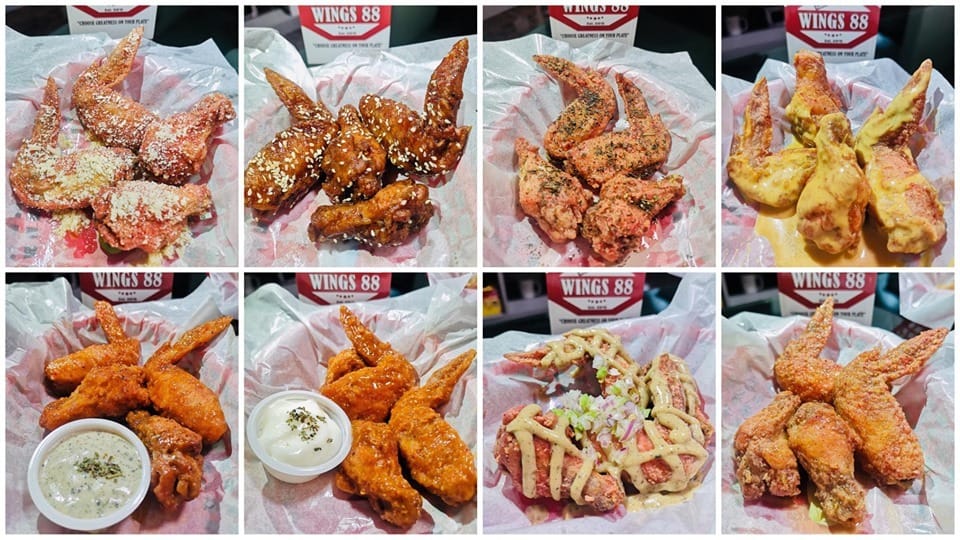 Wings 88 Flavors
These are the different flavors that Wings 88 offers for their specialty, their chicken wings.
Spicy Maple – This unique combination offers a balance of flavors, with the sweetness complementing the heat making this flavor an ideal choice for those who enjoy a little bit of sweetness in their spicy chicken wing dish.
Sizzling Sisig – This option at Wings 88 menu offers a delicious blend of tanginess, spiciness, and umami, making it a popular choice among those craving a taste of local Filipino cuisine.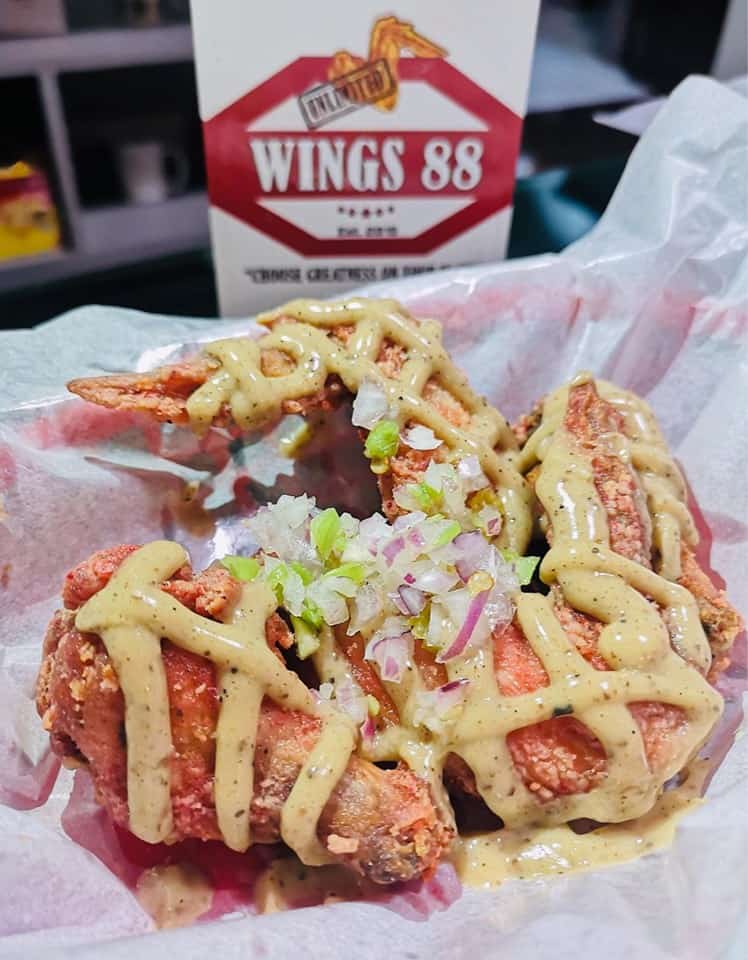 Takoyaki – Inspired by the popular Japanese street food, the Takoyaki flavor brings the delicious flavors of octopus balls to chicken wings. It features a savory and slightly sweet sauce reminiscent of the traditional takoyaki sauce, creating a unique and mouthwatering experience.
Classic Buffalo – This traditional wing flavor is typically made with a combination of hot sauce, butter, and spices, resulting in a zesty and fiery coating making it a go-to option for those who appreciate the classic buffalo wing experience.
Extra Spicy Buffalo – For those seeking a fiery and intense heat, the Extra Spicy Buffalo flavor is a bold choice. This variation of the classic buffalo flavor offers an extra kick of spice, delivering a fiery sensation that will satisfy even the most heat-loving wing enthusiasts.
Nacho Cheese – It features a creamy and flavorful cheese sauce reminiscent of nacho cheese dip which makes it perfect for cheese lovers looking for a delicious and enjoyable wing experience. As a cheese lover myself, I really recommend getting this menu from Wings 88.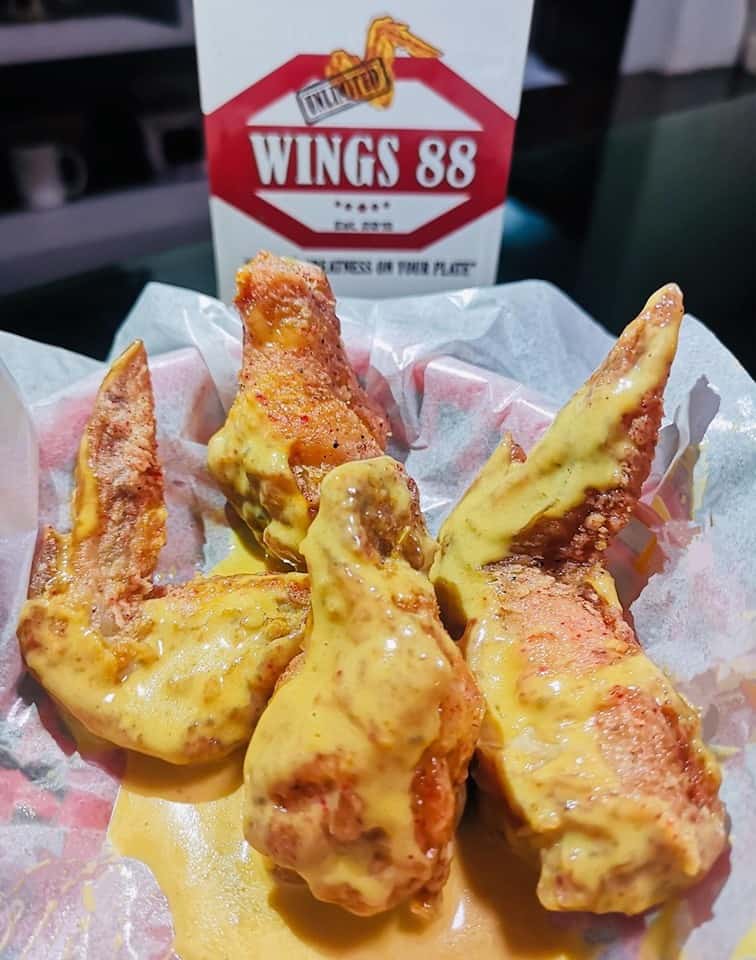 Salted Egg – This flavor option is characterized by the rich and salty taste of salted egg, which adds a distinct and indulgent flavor to the wings. This flavor is a very popular choice for those who visit Wings 88 that are looking for something rich and flavorful for their meal.
Honey Garlic – The Honey Garlic flavor offers a delicious balance of sweetness and garlicky goodness. It features a sticky and aromatic glaze made with honey and garlic, creating a harmonious combination of flavors that is both savory and slightly sweet.
Butter'n Chill – This menu of Wings 88 combines the richness of butter with a hint of chili spice offering a luscious and smooth taste, with the butter adding a creamy and indulgent touch to the wings.
Korean BBQ – Inspired by traditional Korean barbecue, this flavor often features a combination of soy sauce, garlic, and other seasonings, resulting in a delicious and satisfying wing experience.
Garlic Parmesan – The Garlic Parmesan flavor is a classic choice for those who appreciate the combination of garlic and cheese. It typically features a buttery and garlicky coating with the added richness of Parmesan cheese, creating a flavorful and aromatic wing option.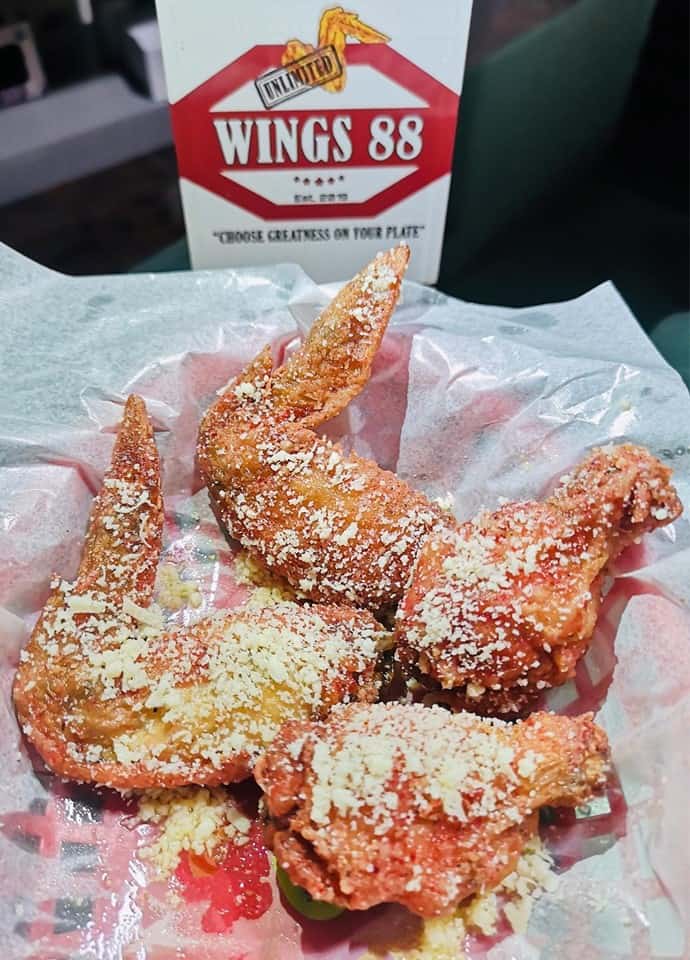 Yangnyeom – The Yangnyeom flavor takes inspiration from Korean cuisine and offers a delightful blend of sweet, spicy, and tangy flavors. It incorporates a sauce made with a mix of gochujang, soy sauce, and other seasonings, resulting in a deliciously complex taste.
Wings 88 Ultimate Bilao Bundle Menu
This ultimate bilao bundle from Wings 88 is composed of 33 pcs of chicken wings that come in three different flavors with 500g of fries on the side. Customers also have the option to add 50 pesos for the addition of a 1.5L cola drink.
All Wings Bilao Bundle
The all-wings bilao bundle from Wings 88 is made up of 55 chicken wing pieces that vary in 5 different flavors. This bundle has a freebie of 500g of fries and an option to add 50 pesos for a 1.5L cola drink.
Chicken Nuggets
Wings 88 also has a chicken nuggets menu to pair up with their chicken wings. The chicken nuggets also come in a variety of different flavors to cater to different tastes and preferences.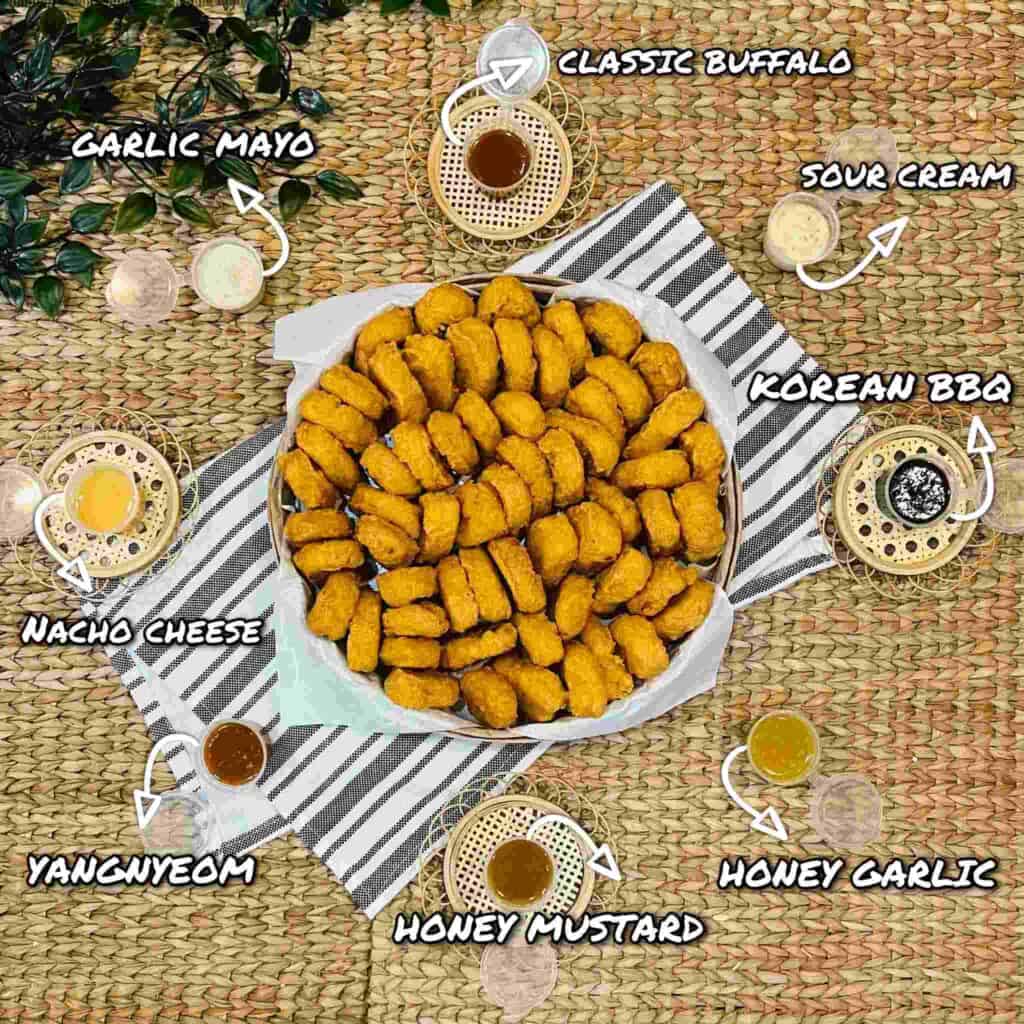 Wings 88 Menu Delivery
Wings 88 has a menu delivery to provide customers with a way to order and enjoy their chicken wings and other food items even in the comfort of the customers' homes. All food items from Wings 88 can be ordered through third-party delivery services like Foodpanda.
Social Media Pages
Follow their sizzling social media pages for all things wings – from zesty tangy to finger-lickin' good, we've got the perfect flavor to satisfy your cravings. Embrace the wing lover in you and be the first to know about the limited-time offers, exclusive deals, and spicy challenges that will ignite your taste buds.
Facebook: https://www.facebook.com/Wings88RestaurantMainPH/
Instagram: https://www.instagram.com/wings88restaurant/
Website: https://wings88restaurant.wordpress.com/
FAQs
Where are the Wings 88 branches located in the Philippines?
You can visit Wings 88 Philippines at 327 Col. M Estacio St, Taguig, 1638 Metro Manila.
What types of wings does Wings 88 offer?
Wings 88 offers different variety of wings flavors such as Classic Buffalo, Extra Spicy Buffalo, Nacho Cheese, and more!
What are the available flavors of wings at Wings 88?
These are all the wing flavors that are available at Wings 88: Spicy Maple, Sizzling Sisig, Takoyaki, Classic Buffalo, Extra Spicy Buffalo, Nacho Cheese, Salted egg, Honey Garlic, Butter'n Chill, Korean BBQ, Garlic Parmesan, Yangnyeom.
Are there any spicy wings options at Wings 88?
Yes, they provide multiple spicy wing options for those who love an extra bit of heat in their chicken wings.
Do Wings 88 offer boneless wings as well?
Yes, Wings 88 does have boneless wing options on its menu.
Conclusion
Wings 88 has established itself as a popular and beloved chicken wing restaurant chain in the Philippines with its extensive menu of flavorful wing options. The restaurant offers a wide range of classic flavors to unique and creative combinations to give wings lovers in the country a delicious and satisfying meal. They are committed to quality and flavor ensuring that each wing is crispy, juicy, and bursting with deliciousness. Above all, Wings 88 has multiple locations conveniently situated across the country which makes their offerings more accessible to the public and thus becoming a go-to destination for those who love chicken wings.