The Taco Bell menu offers made-to-order and personalized burritos, fountain drinks, desserts, nachos, tacos, vegetarian options, and quesadillas from early in the morning at some locations to late at night.
A fast-food restaurant is a particular kind of eatery distinguished by its fast food cuisine and by having little table service, also known as a rapid service restaurant in the industry. Fast food is frequently served from a limited menu that appeals to a "meat-sweet diet," is prepared in advance and kept hot, is finished, and packaged to order, and is typically available ready to take away, but seating may be allowed. Fast food establishments are frequently a part of a restaurant franchise or chain that distributes standardized ingredients, partially prepared foods, and supplies to each location through regulated supply routes.
With the opening of A&W in 1916 and White Castle in 1921, the United States is credited with having the first fast food restaurants. Fast food companies like McDonald's and KFC, which were founded in America, are now multinational corporations with locations all over the world. Fast casual eateries and catering trucks are two variations of the fast-food restaurant model. Factory workers like catering trucks because they frequently park them close to job areas.
Below, you'll find the updated list of Taco Bell menu prices.
Menu Items
Prices (PHP)

Taco Bundles

Taco Bundle A
299
Taco Bundle B
299
Taco Bundle C
299

Naked Chicken Taco

Naked Chicken Taco Supreme
275
Naked Chicken Taco Supreme with Nachos Sprinkles
355
Naked Chicken Taco with Taco Beef
405

Combo Meals

Taco Combo
229
Naked Burrito Combo
265
Chicken Quesadilla Combo
275
Taco Burrito Meal
345
Crispy Potato Soft Taco Beef Combo
209
Beef Burrito Combo
240
Grilled Stuft Burrito Combo
275
Crunchwrap Supreme Combo
275
Meal for 2 Supreme Meal
589
Crispy Chicken Duo Grillers Combo
255

Tacos

Crunchy Taco
99
Soft Potato Taco Beef
149
Soft Taco
99

Burritos

Burrito Beef
175
Beef and Potato Burrito
160
XL Grilled Stuft Burrito
229
Crunchwrap Supreme
209
Shawarma Burrito
185
Grilled Stuft Burrito
195
Naked Burrito
205
Crispy Chicken Duo Grillers
175

Cravers

Cinnamon Twists
65
Meximelt
135
Cheese and Beef Quesadilla
195
Nachos Bucket BBQ
175
Nachos Supreme
149
Cheesy Fiesta Potatoes
109
Cheesy Jalapeno Roll Up
89
Cheese Quesadilla
155
XL Cheese and Beef Quesadilla
229
Nachos Bucket with Cheese Dip
175
Nachos Bell Grande
209
Nachos Sprinkles
69
About Taco Bell
Taco Bell Philippines first opened its store on October 4, 2004, It has become one of the most accessible and distinctive fast-food restaurant franchises because of its dedication to branding and its shifting product assortment. Later, Bell was a partner in the businesses that later became Taco Tia (1955–1966) and El Taco (1958–1962), both of which had several outlets in southern California.
Taco Bell immediately grew, signing former Los Angeles policeman Kermit Becky as its first franchisee in 1964 and opening its 100th location at 400 South Brookhurst in Anaheim in 1967. Three years later, Bell went public with the business, by which time it had 325 restaurants spread across the West of the country.
The corporation started offering new menu items and restaurant ideas in the 1980s and 1990s, while also stepping up marketing and branding initiatives. Promotions associated with Tim Burton's film Batman (1989), the introduction of a "value menu" in 1990, Taco Bell Express (a smaller Taco Bell with a focus on quick, affordable options) in 1991, and the sponsorship of the first ESPN X Games in 1995 were some of the company's biggest moves during this time. Also in 1995, Taco Bell and KFC started collaborating on branding. In 1997, when Tricon Global Restaurants (later Yum! Brands) separated from PepsiCo, both companies became subsidiaries of Yum! Brands.
Taco Bell Menu Best Seller
Soft Crunch Tacos – Tomato, potato, beans, tamarind, chilies, onions, garlic, and, of course, roti or tortilla are among the components used. Therefore, whether they are vegetarian or not, soft, crispy tacos will undoubtedly tempt your taste buds!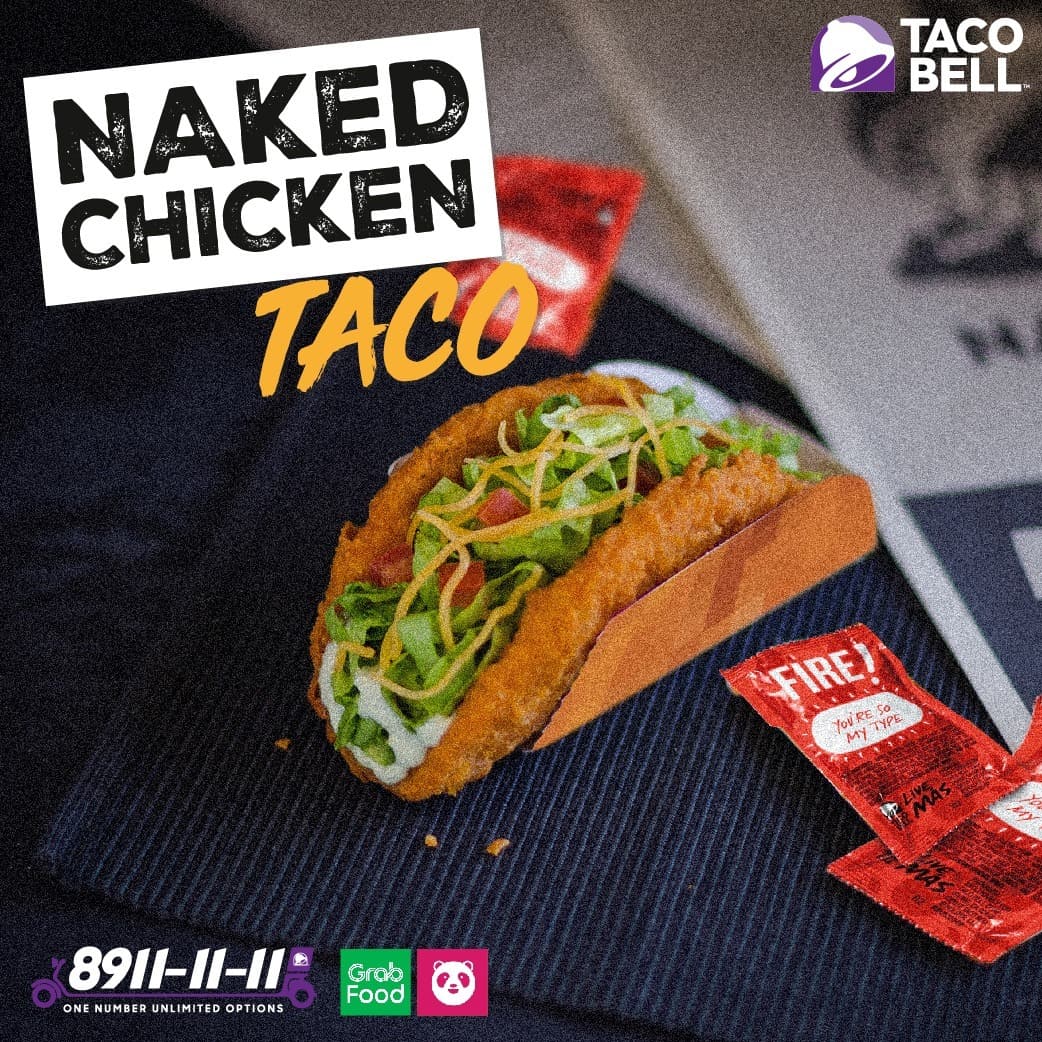 Naked Chicken Tacos – Taco Bell is renowned for creating novel products and experimenting with various recipes. Their fantastic Naked Chicken tacos, which have a seasoned shell encasing crispy, marinated chicken, are highly popular Taco Bell menu.
Cheesy Double Decker Tacos – If you want to bite into a soft, warm tortilla that is artfully wrapped around a well-baked, crunchy taco shell that contains shredded lettuce, sour cream, salsa, avocado, and of course, large chunks of cheddar cheese, you must try the Cheesy Double Decker Tacos.
Taco Bell Menu Best Drinks
Mountain Dew Baja Blast Freeze – The fact that this teal-colored liquid doesn't taste like battery acid is rather startling. It has a tinge of citrus and is sweet but not overpowering, which makes you want more. Ideal for consuming with a taco made with Doritos Locos.
Frozen Drinks – The frozen beverages at Taco Bell are the ideal way to cool off on a hot day. Among the frozen drinks available at the franchise are the well-known Mountain Dew Baja Blast, Mango Freeze, Mango Whip Freeze, and Wild Cherry Freeze. All beverages come in ordinary or large quantities and are created with syrups that have sweet flavors.
Lemonades – This summer, are you looking for a tasty way to cool off? These cooling beverages go great with your favorite Taco Bell menu and are ideal for sipping on a hot day. The Tropicana Pink Lemonade is a sweet and delicious alternative to the Lemonade Strawberry Squeeze, which is a sour and acidic beverage created with strawberry syrup.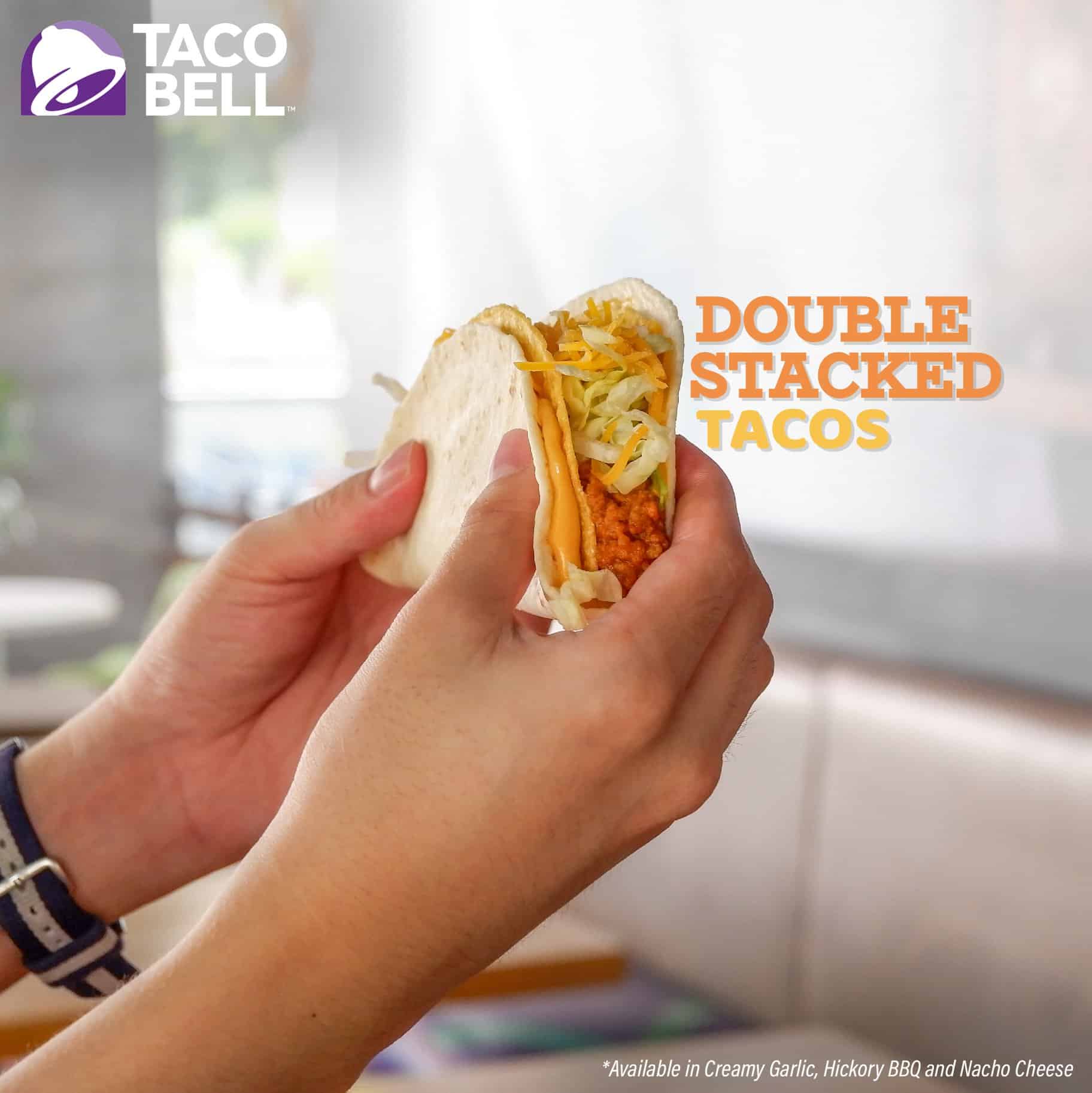 Taco Bell Breakfast Menu
Grande Toasted Breakfast Burrito – Although the burrito still had a lot of bland potato flavor, the tasty meat helped make up for it. Although it wasn't the major attraction, the steak provided the tortilla with some good weight and taste.
Cheesy Toasted Breakfast Burrito – Though it appeared a little smaller, this is unquestionably an improvement over the potato version. In this Taco Bell menu, the nacho cheese is perfectly processed, and it has the flavor of stadium nachos without the mess.
Hash Brown – Greasy, salty, and overcooked. You would constantly find yourself exploring the back of my lips after a hash brown is gone, trying to hang on to that last touch of flavor, just like a sommelier would with wine.
Social Media Pages
For more information regarding their food menu, and promo visit them at:
Facebook: https://www.facebook.com/tacobellPHL/
Instagram: https://www.instagram.com/tacobellphl/
Twitter: https://twitter.com/tacobell_phl/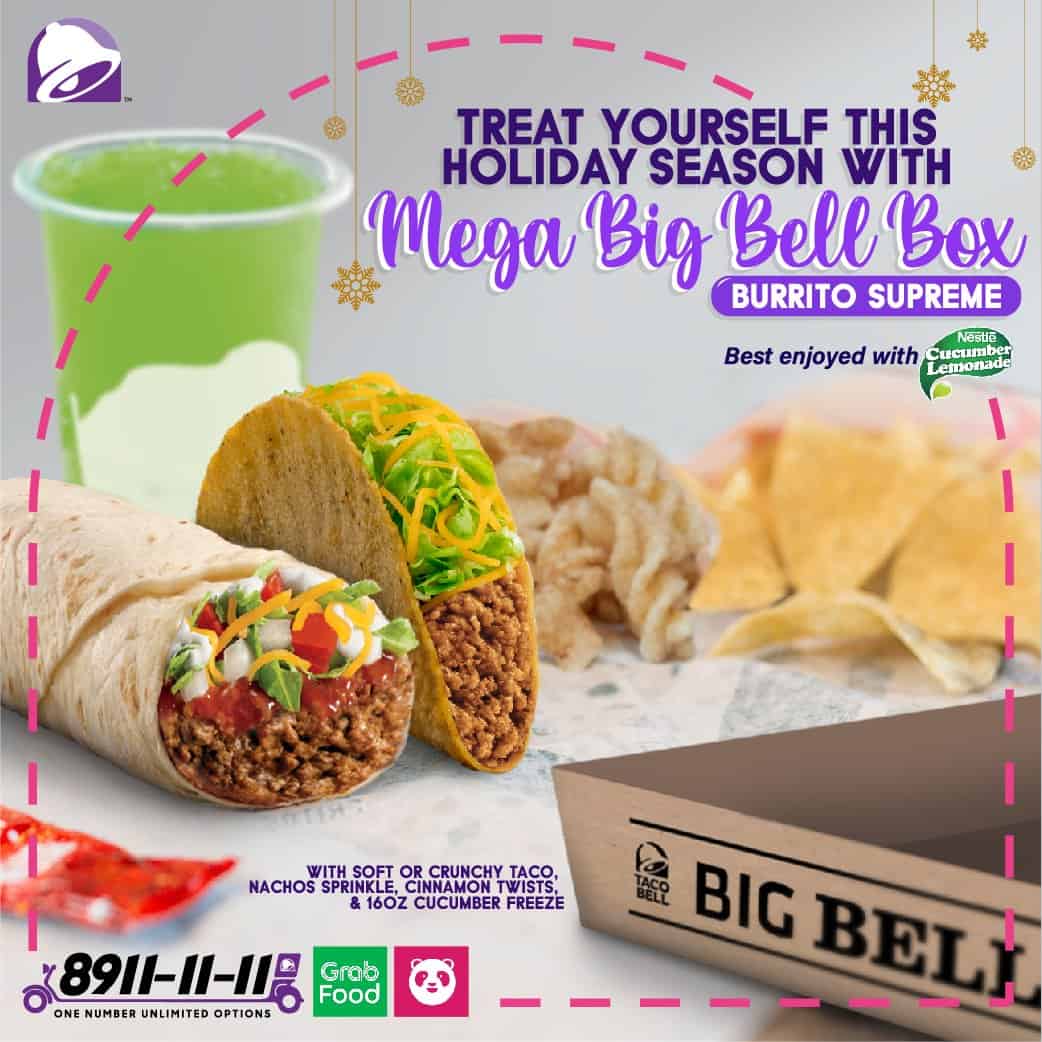 Conclusion
The Taco Bell menu engaged rivals in different ways. It started serving breakfast menus all around the country in 2014, with specialties including a waffle taco and a breakfast burrito in addition to more conventional pastries, orange juice, and coffee. The same year, Taco Bell released the first mobile ordering and payment app in the fast-food sector. Then, in 2015, Taco Bell established its first restaurant that served alcohol, unveiled a limited delivery service in the United States, and unveiled its vegan and vegetarian items (in Chicago).
Despite failing to win the chain most of the fast-food industry in the United States and throughout the world, Taco Bell has become a well-known and approachable corporation, notably in the United States, where it serves more than 40 million people each week. With over 300 stores in more than 25 non-American countries, Taco Bell has amassed most of the Mexican fast-food industry in the United States because of its high volume. The firm has also become a successful global brand. The company's total yearly revenues are close to $10 billion.