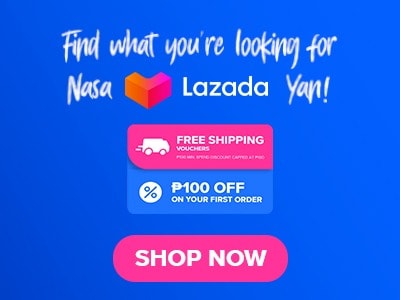 Are you looking for a good buffet restaurant to go to on your next eat-out with family or friends? I have a great recommendation here for you and for sure everything that you are looking for is served on their table. Have you heard about HEAT? HEAT is a buffet restaurant located in Mandaluyong. The HEAT buffet menu offers different varieties of food that will surely boost your appetite once you saw it. In this article we are going to talk about HEAT Buffet, we are going to look further at the service that they offer and of course the prices of their products and services. Interested already? If yes just like you I am excited as well to present to you my review of the HEAT buffet of Shangri-la, so let's finish this long introduction and let's go!
Below, you'll find the updated list of HEAT menu prices.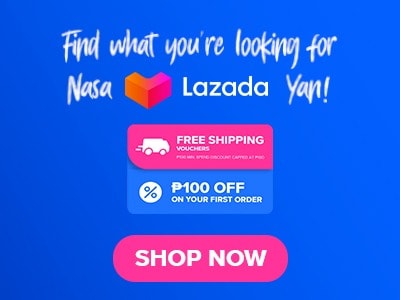 Menu Items
Price (PHP)

Breakfast sets

Filipino breakfast set
1050
Indian breakfast set
1130
Continental breakfast set
875
Japanese breakfast set
1125
American breakfast set
920
Healthy breakfast set
920

A la Carte breakfast - Cold selection

Cereal Selection
360
Homemade Bircher Muesli
360
Yogurt Selection
260
Assorted Seasonal Fresh Fruit Platter
400

A la Carte breakfast - Hot selection

Choice of either Waffles, Butter Milk Pancakes or cinnamon toast
505
Bakery Basket
460
Beef steak
885
Singapore fried noodles
650
Indian Dosa
350
Assorted Steamed Dim Sum Basket
550
Hot Oatmeal
275

Filipino classics

Beef tapa
605
Pork and chicken tocino
595
Boneless bangus
605
Recado longganisa
595

Eggs & omelettes

Fresh Eggs, your way
310
Eggs Benedict
660
Create Your Three Egg Omelette
310
Cholesterol-Free Three Egg White Omelette
660

Appetizers, salads & soups

Vietnamese Rice Paper Roll
590
Hickory Smoked BBQ Chicken Wings
500
Satay Java
450
Crispy Rolls
400
Garden Salad
250
Grilled chicken salad
655
Caesar salad
600
Seared tuna salad
655
Cream of mushroom soup
485
Roasted Vine Tomato Soup
350
Onion soup
350

Burgers & Sandwiches

The club
780
Our Handcrafted Beef or Cheese Burger
990
Toasted Ham and Cheese
450
Steak sandwich
850
Cajun Grilled Chicken Tortilla Wrap
450
Tuna or Egg Salad Finger Sandwich
550

From the clay tandoor

Tandoori Chicken Wrap
470
Tandoori Chicken
400
Chicken Tikka
400
Lamb Seekh Kebab
610
Lahsuni Malai Jhinga
900
Mustard Machi Tikka
640
Kesari Paneer Tikka
460
Vegetable Samosa
300
Naan
150
Tandoori Roti
150
Pratha
150

Indian classics

Buttered Chicken
575
Goan Prawn Curry
730
Lamb Curry
800
Chicken biryani
500
Lamb biryani
750

Filipino favorites

Pancit canton
650
Adobo
800
Crispy pata
1050
Sinigang
730
Salmon sa miso
780
Beef Bulalo
690
Chicken inasal
560
Kare-kare
720

Asian favorites

Hainanese Chicken Rice
750
Singapore Laksa
620
Beef Black Pepper
750
Sweet & Sour King Prawns
780
Chicken kung pao
550
Nasi goreng
760
Penang Char Kway Teow
670

Pasta

Create your own Pasta Dish
710

Pizza

Margherita
650
Napoletana
650
Frutti di mare
700
Parma Ham & Arugula
750
Diavola
700
Verdure Griglia
650
Hawaiian
650

From the grill

Black Angus Beef Tenderloin Steak
1500
Prime Steer Beef Rib Eye Steak
2500
Surf & turf
1900
Australian Lamb Chops
1650
King Prawns
1600
Corn Fed Chicken Breast
1100
Salmon fillet
1500

Vegetarian

Greek Salad
650
Mezzah with Pita Bread
650
Veggie Panini
470
Wok Fried Noodles
450
Wok Fried Tofu
450
Penne Arrabbiata
710
Spaghetti Pomodoro
600
Spaghetti Aglio e Olio
600
Vegetable Samosa
400
Dal Tadka
450
Vegetable curry
385
Vegetable biryani
450
Aloo Jeera
350

Thali sets

Vegetarian
900
Non vegetarian
950

Kiddie corner

Crunchy Chicken Nuggets
375
Spaghetti and Meatballs in Tomato Sauce
375
Mini Hamburger
430
Toasted Ham and Cheese Sandwich
350
Roast Chicken Breast
430
Wok Fried Beef with Ginger
450
Fresh Fruit Salad with Marshmallows
180
Vanilla & Chocolate Ice Cream
300

Dessert temptations

Halo-Halo
300
Yogurt Cheesecake
380
Flourless Chocolate Cake
400
Fudge Brownie
420
Creme Caramel
270
Banana Split
300
Ice Cream and Sorbet Selection
300
Cheese Platter
550
Seasonal Fruit Platter
450

Unlimited beverage menu

Unlimited beverage
320

Thirst quenchers

Iced tea
280
Fresh fruit juice
390
Chilled juice
280
Soft drinks
250
Mineral water
255

Coffee

Espresso
195
Double espresso
275
Freshly Brewed Coffee
235
Cappuccino
250
Cafe latte
255
House blend chocolate
275
Extra espresso shot
80

Tea

Zesta Connoisseur Tea
250

Wines, sparkling (glass/bottle)

NV Borgo San Leo Proseco
460/2150
NV Veuve Clicquot Brut Champagne
950/5600

Wines, white (glass/bottle)

2017 Pinot Grigio Le Rime Banfi
420/2100
2016 Sauvignon Blanc Anakena Birdman
330/1500
2015 chardonay exmoor drive, xanadu
560/2600

Wines, red (glass/bottle)

2017 Tempranillo Candidato
360/1800
2016 Cabernet Sauvignon Anakena Birdman
330/1500
2016 Pinot Noir Laforet, Joseph Drouhin
630/3000
2016 Syrah/ Grenache Les Vignes de Bila-Haut, M. Chapoutier
450/2200

Cocktails

Margarita
450
Daiquiri
450
Whiskey sour
450
Mojito
450
Long Island iced tea
650

Tequila

Olmeca Blanca
340/3865
1800 Reposado
395/4985
Don Julio Anejo
730/9520

Rum

Havana Club Blanco
340/3865
Plantation Dark
340/3865
Don papa
340/3865

Gin

Beefeater
340/3865
Citadelle
505/5880
The Botanist
620/8120

tonic water

Fever Tree
205
Me tonic
205

Aperitif (shot/bottle)

Aperol
315/3360
Bailey's Irish Cream
315/3360
Fernet Branca
315/3360
Jagermeister
315/3360

Vodka (shot/bottle)

Absolut Vodka
340/3865
Belvedere
505/5880

Scotch whisky (shot/bottle)

Glenlivet 12 years
460/5800
Glenlivet 15 years
680/8320
Glenlivet 18 years
820/10900
Ballentine's Finest
345/3900
Johnnie Walker Black
345/3900
Johnnie Walker Blue
790/9980
Chivas Regal 12 years
340/3865
Chivas Regal 18 years
505/5880

American whisky (shot/bottle)

Jack Daniel's
340/3865
Jack Daniel's honey
340/3865

Canadian whisky (shot/bottle)

Canadian Club
300/3300
Crown Royal
345/3900

Irish whisky (shot/bottle)

Bushmills
340/3865
John Jameson
340/3865

Cognac & Brandy (shot/bottle)

Coquerel Vieux
340/3865
Fundador
395/4985
Martell VSOP
505/5880
Remy Martin VSOP
505/5880
Hennessey XO
920/13700
Remy Martin XO
830/11900

Beer

Heineken, Pale Lager
390
San Miguel, Cerveza Negra
285
San Miguel, Light Pilsen
285
San Miguel, Pale Pilsen
285
San Miguel, Premium All-Malt
285
San Miguel, Super Dry
285
Asahi, Pale Lager
390
Corona Extra, Pale Lager
390
Weihenstephaner, Wheat Beer
500
Paulaner, Non Alcoholic Beer
390
About HEAT Buffet
HEAT is an abbreviation that means Healthy Eating, Amazing Tastes. This buffet restaurant serves a wide selection of continental and Asian specialties. This place offers a luxurious buffet experience and showcases the talent of its skilled chefs in providing not just delicious dishes but also serving their guests great presentation of their food. They are located in Edsa Shangri-la Mandaluyong City. The store operates from 6:00 in the morning until 12:00 midnight. For reservations, you may call +63 2 6338888.
HEAT Menu – Buffet Stations 
When you go to the HEAT menu buffet, you'll find different stations with delicious food options. These stations are like different sections where you can choose what you want to eat. It's like having a variety of mini-restaurants all in one place! Each station has its own special dishes, so you can try a little bit of everything and enjoy a fantastic dining experience!
The Cheese, Bread, and Cold Cuts Station
This station is for those looking for great bread, precooked or cured meat persons, and cheese lovers out there. This station showcased a variety of mild to strongly flavored cheeses, some savory spreads, cold cuts meats and as well as handmade bread, and delicious wraps from the pastry kitchen. We really enjoyed this station since everything is a really good start for more savory items next.
The Japanese Station
This station of HEAT Buffet showcases a lot of Japanese menu such as sashimi, sushis, and of course tempuras. Unfortunately, that day that we are in their restaurant salmon sashimi which is my favorite was not available at that time. Though I never had the chance to get my hands on their salmon sashimi I still enjoyed this station since I tried different kinds of sushi and sashimi.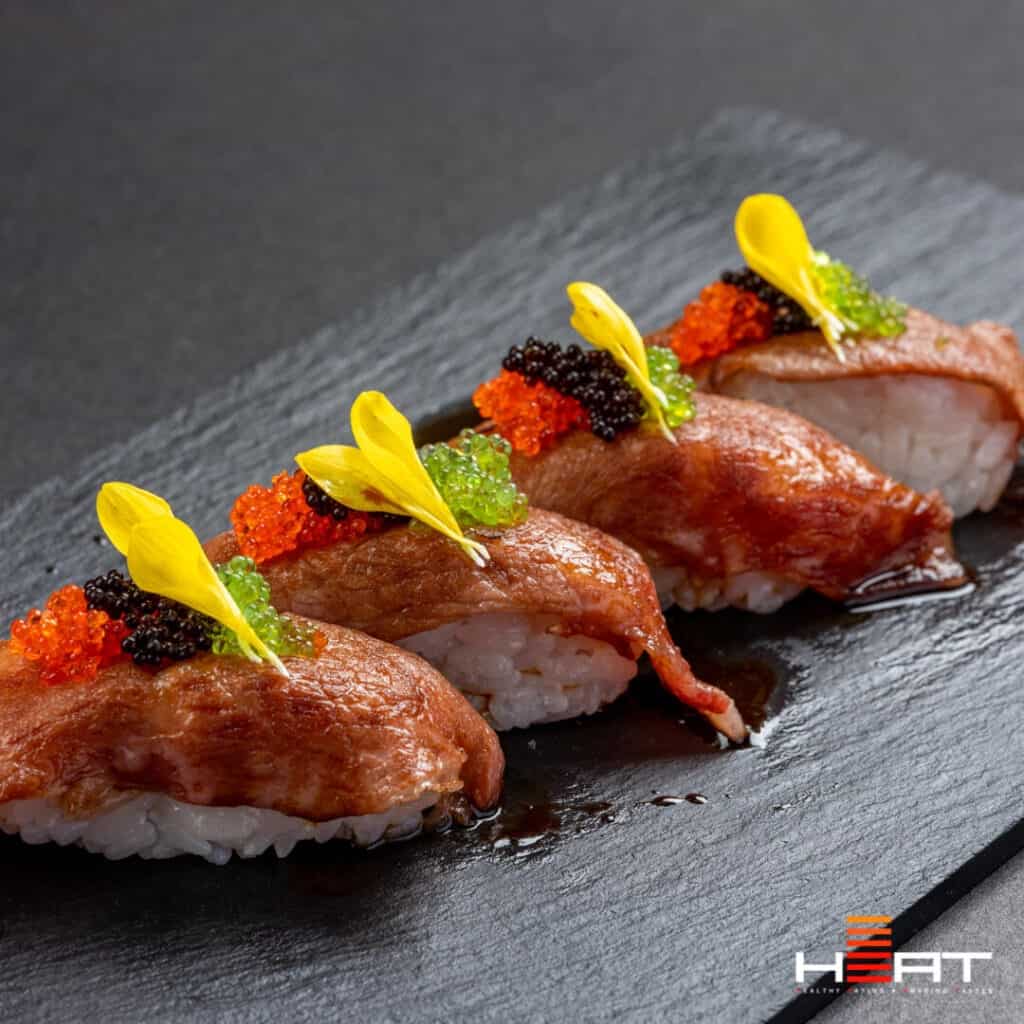 The Carving Station
The carving station is my actual favorite station since I am able to get my hands on delicious and generous slices of prime beef ribs cooked the way I like them with medium doneness. The beef slices are really flavorful and delicious because of their well-marbled fat. There's this salmon en croute on the carving station that we tried the first time it's flaky and really good so I also recommend you guys try it. As I mentioned earlier the carving station is my favorite station and I know some of you agree with me.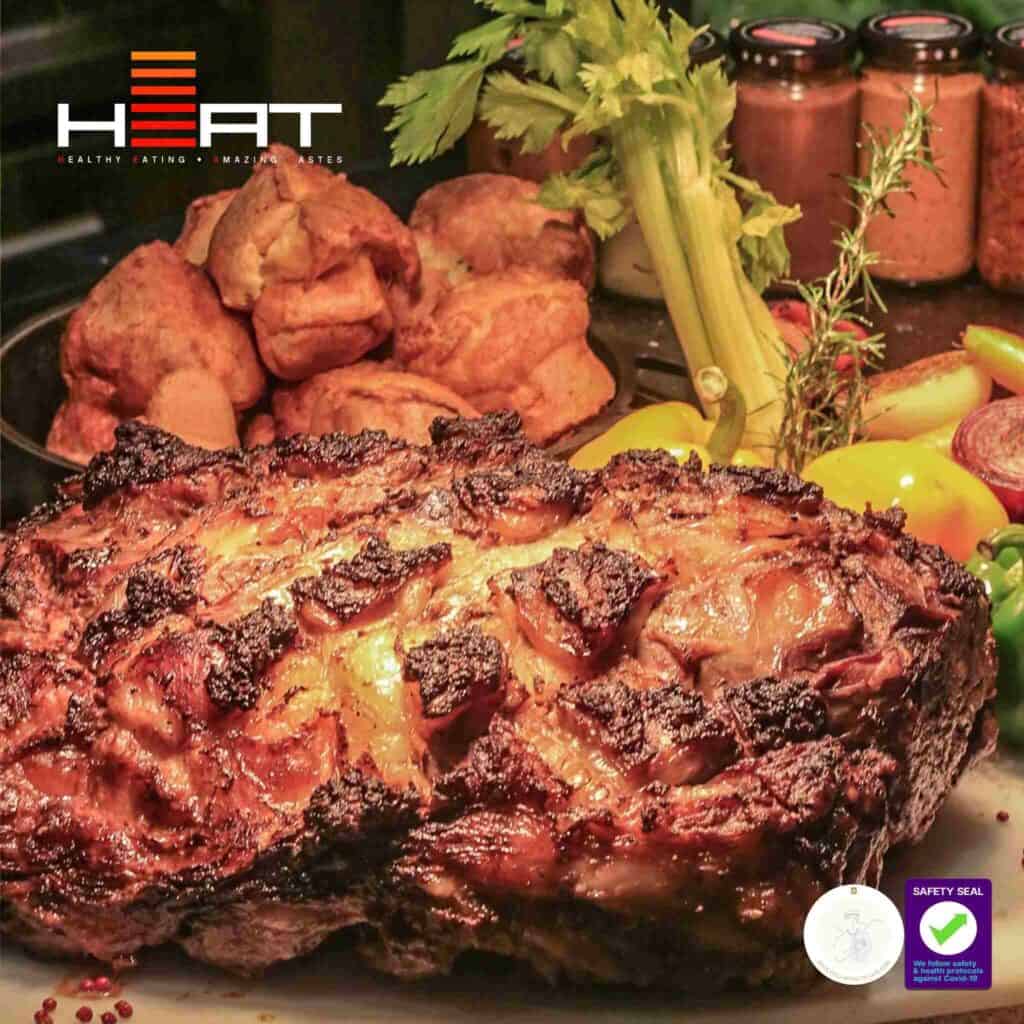 The Western Station
The Western station of HEAT features a wide array of continental and Mediterranean main courses menu which includes their Greek Lamb Moussaka which offers the most exotic and authentic taste. The Western station is the station if you're looking for foreign cuisines. Every dishes that they offer in their western station are delicious and really mouth-watering. This is the station where I actually enjoyed my time. 
The Filipino Station
If you're looking and craving for something Filipino this station is what I recommend for you. This station showcases traditional Filipino favorites, we are thrilled to see the lechon sitting fabulously on this station which is why we selected to feast on their lechon and it's worth it. though, the lechon skin at that time was not as crispy as we like but actually a great experience.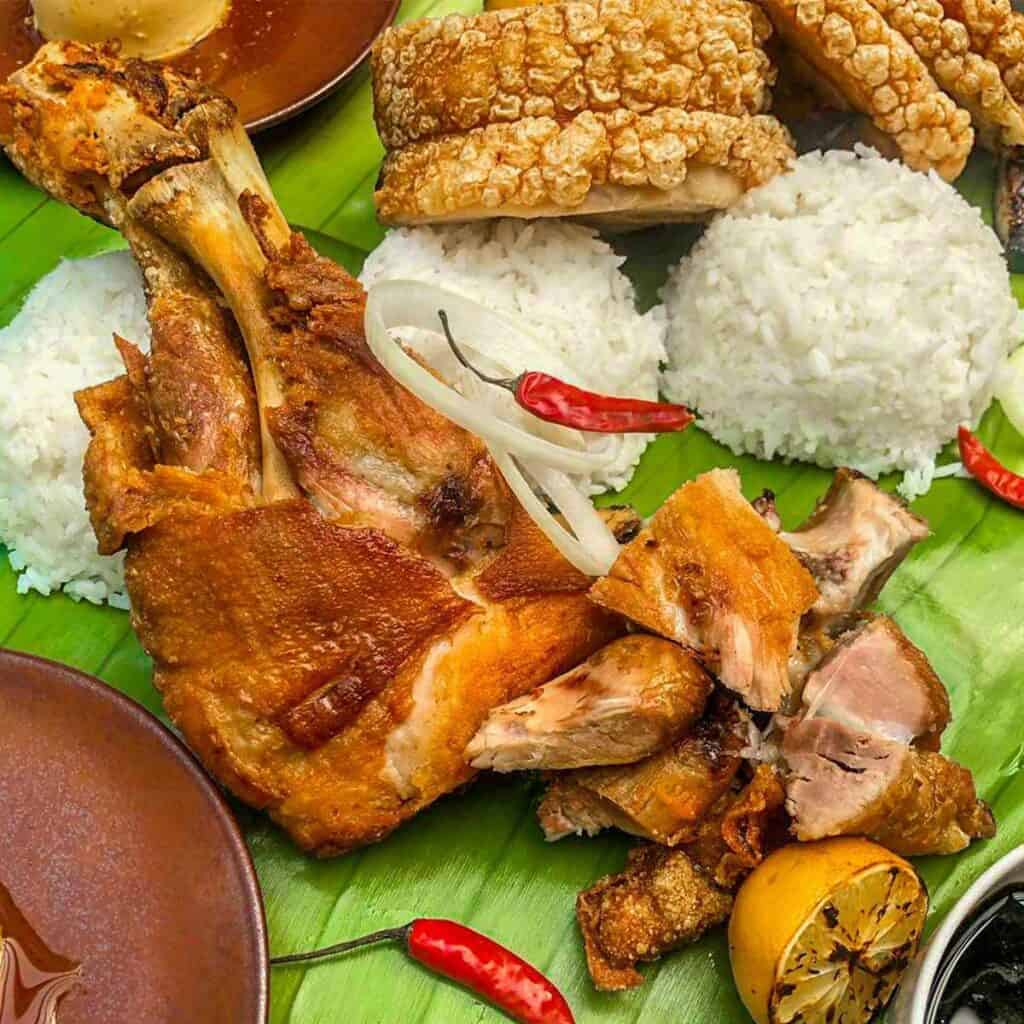 The Dessert Station
For all you sweet tooths out there, the HEAT menu has something really special! It's the best station where you can find a bunch of yummy desserts. Cakes, tarts, creams, and more are waiting for you to enjoy. If you love desserts, this station will be like a dream come true!
Some desserts that really stand out are the tiramisu, nutty chocolate bark, raspberry panna cotta, pecan tarts, and many others. I have to admit, I've tried most of them, and they're so satisfying! The dessert station at HEAT is one of their best, especially for people who love sweets. It's the perfect way to end a fantastic meal!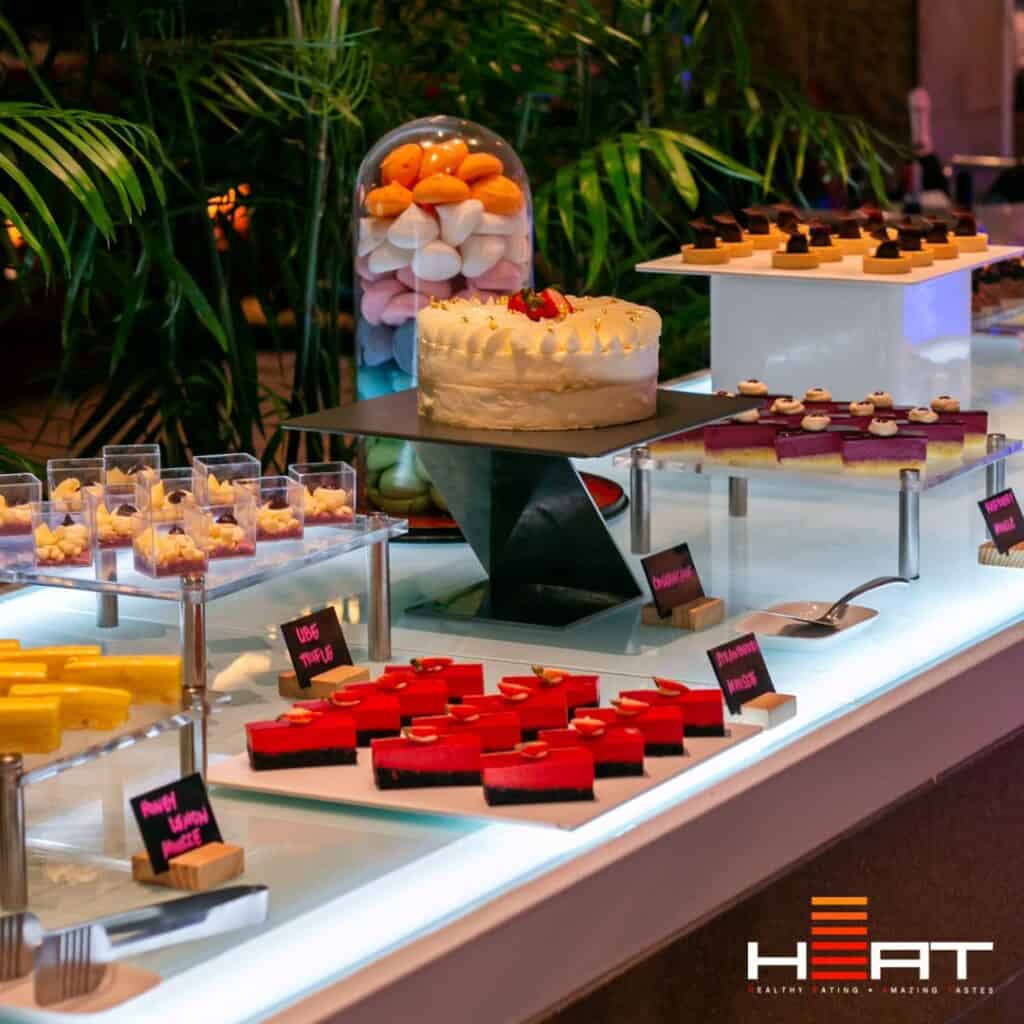 HEAT Social Media Pages
You may follow them on the social media of the Edsa Shangri-La to embark on a gastronomic journey and be the first to know about our special promotions and themed events.
Facebook: https://www.facebook.com/edsashangrila/
Website: https://www.shangri-la.com/manila/edsashangrila/dining/restaurants/heat/
Email: [email protected]
FAQs
Is there a reservation needed for a HEAT buffet?
Yes, they required reservations. If you need a reservation you may simply call +63 2 6338888.
Are they halal-certified?
Upon checking, HEAT Buffet is not halal certified since they are serving pork products making them nonhalal certified.
What is the best time to go to the HEAT buffet?
Based on our research it's best to go on dinner time since they offer slightly more food items on dinner than lunch.
Do they offer delivery at HEAT restaurant?
Yes, for delivery you may contact 0286338888
Is there a time limit at the HEAT buffet?
HEAT restaurant buffet times are 6 AM to 10:30 AM for breakfast buffet. 12 PM to 2:30 PM for the lunch buffet, and 6 PM until 10 PM for their Dinner (buffet).
Conclusion
HEAT Buffet is the perfect place if you're looking for a luxurious buffet experience around the metro this place is a bit cheaper than the other popular buffet restaurants in Pasay City but they are not affordable as well. They are easy to find and the process of their reservation is hassle-free since all you have to do is call. This place is screaming luxury from the place to the interiors. Their staffs and personnel are polite and very approachable and provide great customer service.
HEAT buffet menu offers a variety of great tasting and high-quality dishes that's why they are one of the best buffets that you can find in the market though their price is not affordable, to be honest, it's very reasonable. One of the best places I've been to and will surely come back soon. A highly recommended place for every one of you foodies like me who loves to explore great-tasting food anytime.