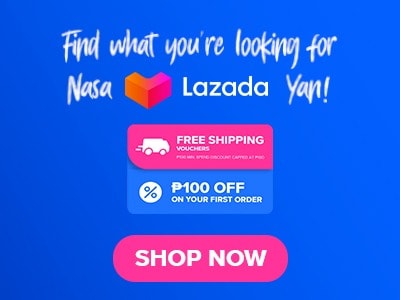 Victorino's Restaurant menu consists of delectable Ilocano and Filipino cuisines. It offers appetizers, salad, soup, beef, pork, chicken, vegetables, rice, breakfast, and merienda dishes. The authentic and unique dishes of this restaurant showcase the true flavors of Ilocos. It also provides catering and event bookings with special packages so you can celebrate here with your family and friends.
Below, you'll find the updated list of Victorino's Restaurant menu prices.
Menu Items
Price (PHP)

Appetizers (Good for 1-2)

Bagnet Chips
470
Longganisa Platter
550
Ginsar Nga Pusit
470
Chicharon Bulaklak
440
Lumpiang Gabi at Hipon
290
Pinirito Nga Baby Pusit
430
Kilawin Tanigue
400
Gambas
420

Salad

Ensaladang Swa
300
Pako Salad
320

Soup

Sinanglao (Good for 2-3)
460
Karabasa Soup (Single Serve)
200
Minaisan (Good for 2-3)
350

Beef (Good for 3-4)

Kare Kare
1100
Crispy Tadyang
750
Beef Kaldereta ala Virginia
630
Callos
500
Bistek Ilocano
600
Sinigang na Tadyang
910

Pork (Good for 3-4 pax)

Ilocos Best
800
Crispy Binagoongan
630
Binagoongan Baboy
600
Igado
480
Bagnet
600
Crispy Pata
1150
Dinardaraan
380
Crispy Dinardaraan
550
Ladec
580
Bagnet Sinigang
790

Chicken (Good for 3-4)

Tinola Nga Manok
530
Inasar Nga Manok
450
Chicken Adobo
480
Fried Garlic Chicken Fillet
530

Vegetables (Good for 3-4)

Pinakbet Ala Apo Lakay
430
Lumpiang Ubod
210
Rellenong Talong
330
Poqui Poqui
250
Ilocos Express
250
Dinengdeng
230
Laing
360
Balatong
360
Lumpiang Tinapa Flakes
320
Ginataang Kalabasa & Straw
380
Gising Gising Sigarillas
360

Rice (Good for 3-4)

Fiesta Rice
380
Adobo Rice
330
Kinibog
330
Aligue Rice
380
Garlic Rice (single serving)
75
Plain Rice (single serving)
55

Breakfast Set Meals

Tapa
390
Tuyo
300
Daing na Bangus
350
Pork Tocino
350
Vigan Longganisa
320
Pork Adobo
385
Corned Beef
390
Longganisa Omelete
350

Merienda

Pansit Musiko ( Good for 5-6 pax)
400
Pansit Musiko ( Good for 2-3 pax)
250
Tokwa't Bagnet (Good for 2)
300
Ginataang Bilo-Bilo (Good for 2)
240
Goto (Single serving)
240
Puto't Dinuguan (Single serving)
220
Okoy (Good for 2)
260
Lumpiang Togue (3 pcs)
175
About Victorino's Restaurant 
Victorino's Restaurant is founded by DV Savellano, Chef Henry Sison, and Quennie Paras. It is known for offering Ilocano and Filipino dishes with a twist. It's warm ambiance and old-fashioned interiors represent the culture of the Ilocos and the Philippines. The homey and relaxing vibes of this restaurant complement it well with its dishes making it a great dining place. 
Victorino's Restaurant Menu Best Seller
These are the specialties of Victorino's Restaurant that are loved for their authentic and distinctive taste.
Dinengdeng – It is a famous Ilocano dish where vegetables are boiled in bagoong topped with Malaga fish.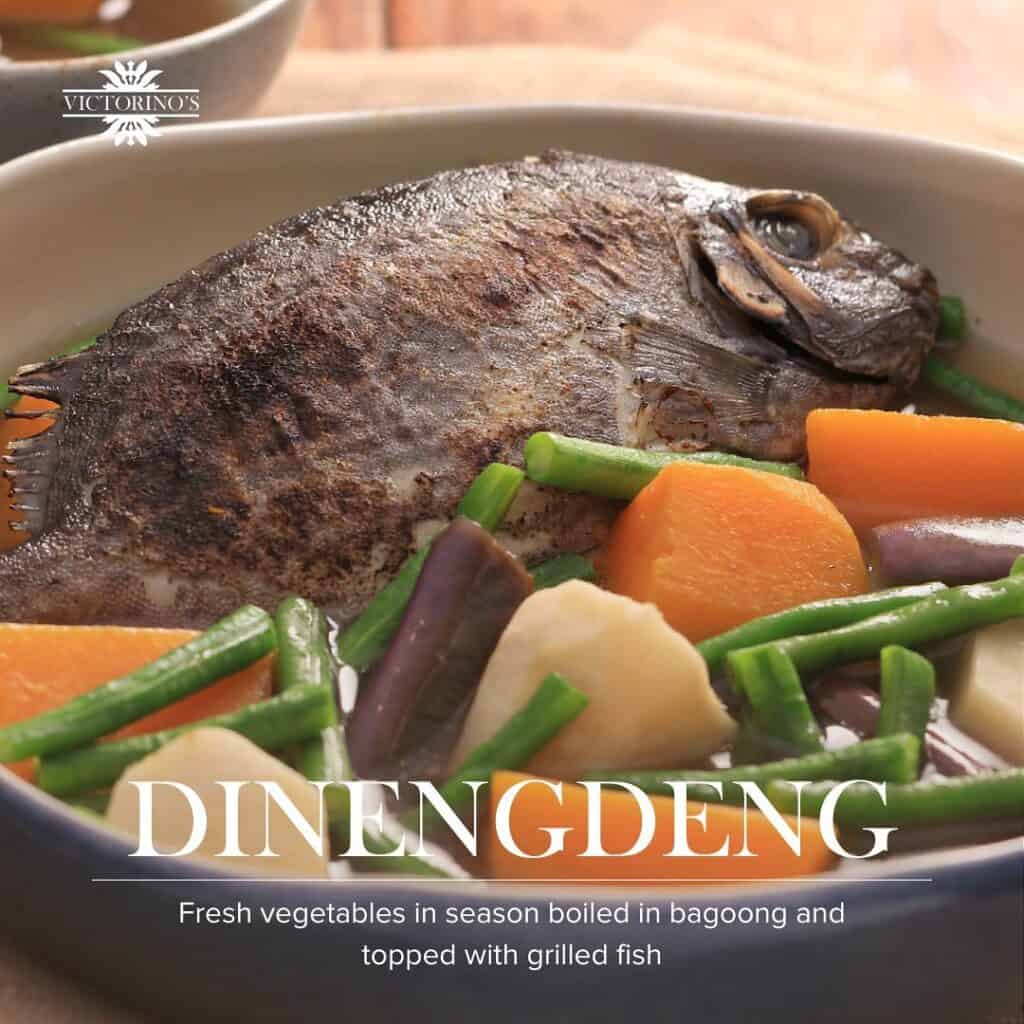 Pinakbet Ala Apo Lakay – It is an Ilocano-style pinakbet made with vegetables and pork. The vibrant color of fresh vegetables makes this dish look festive and enticing.
Dinardaraan – A savory stew made up of pork blood and face that is commonly known as Dinuguan.
Bagnet – This is a lechon kawali cooked in the Ilocos version. Bagoong, tomatoes, and lasona are served with it.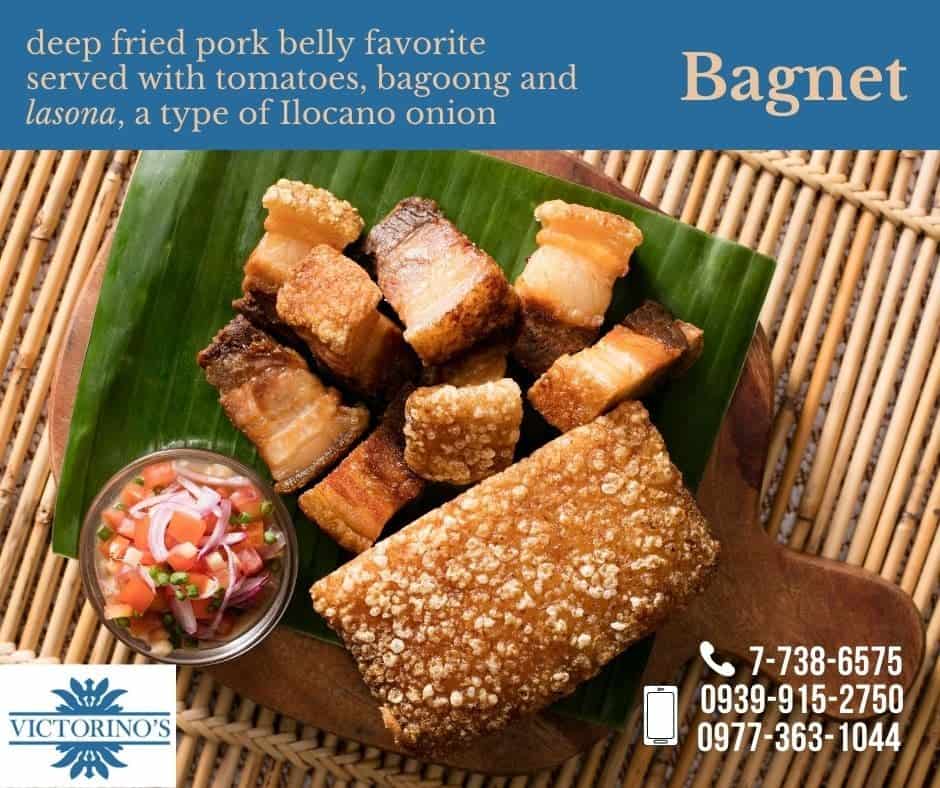 Vigan Longgasnisa – This is a longganisa version of the Ilocos Region. The Sukang Iloco and the mixture of special spices are the special ingredients of this dish that makes it distinctive and flavorful. If you don't want a sweet longganisa, then I highly recommend that you try this menu of Victorino's Restaurant.
Appetizers
The appetizers of this restaurant are ideal for 1 to 2 people. It consists of crispy and savory dishes that will stimulate your appetite.
Longganisa Platter – A platter perfect for those who want to try different varieties of Longganisa.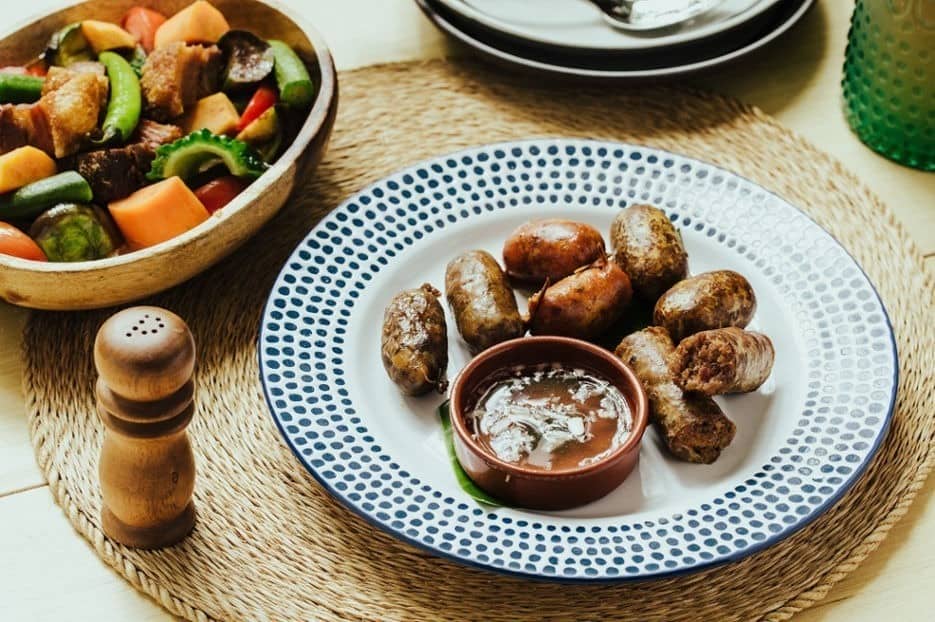 Ginisar Nga Pusit – This dish is made up of baby squid that is sauteed in garlic and olive oil and topped with laurel leaf and chili.
Kilawing Tanigue – It is made with slices of tanigue with coconut milk. The coconut milk adds sweetness, creaminess, and a rich taste making it a perfect dish to start your meal.
Bagnet Chips – This dish is composed of thin slices of crispy bagnet and kamote chips.
Chicharon Bulaklak – A popular appetizer made with crispy pork intestines that can be eaten as an appetizer or snack. It tastes best when it is served hot and paired with a beer making it one of the favorite foods paired with beer.
Victorino's Restaurant Salad and Soup Menu
These healthy salads and comforting soups are great options if you want light and tasty dishes.
Ensaladang Swa – This salad dish is made up of pomelo salad with calamansi vinaigrette.
Pako Salad – Fiddleheads are topped with shrimp, boiled eggs, and tomatoes. It also comes with a vinaigrette sauce.
Minaisan – This is a hearty dish made with corn, moringa leaves, and shrimp.
Sinanglao – A famous Ilocano bitter stew made from beef innards and skin soup flavored with kamias and other special seasonings.
Karabasa Soup – It is a creamy and healthy soup made with squash and moringa leaves.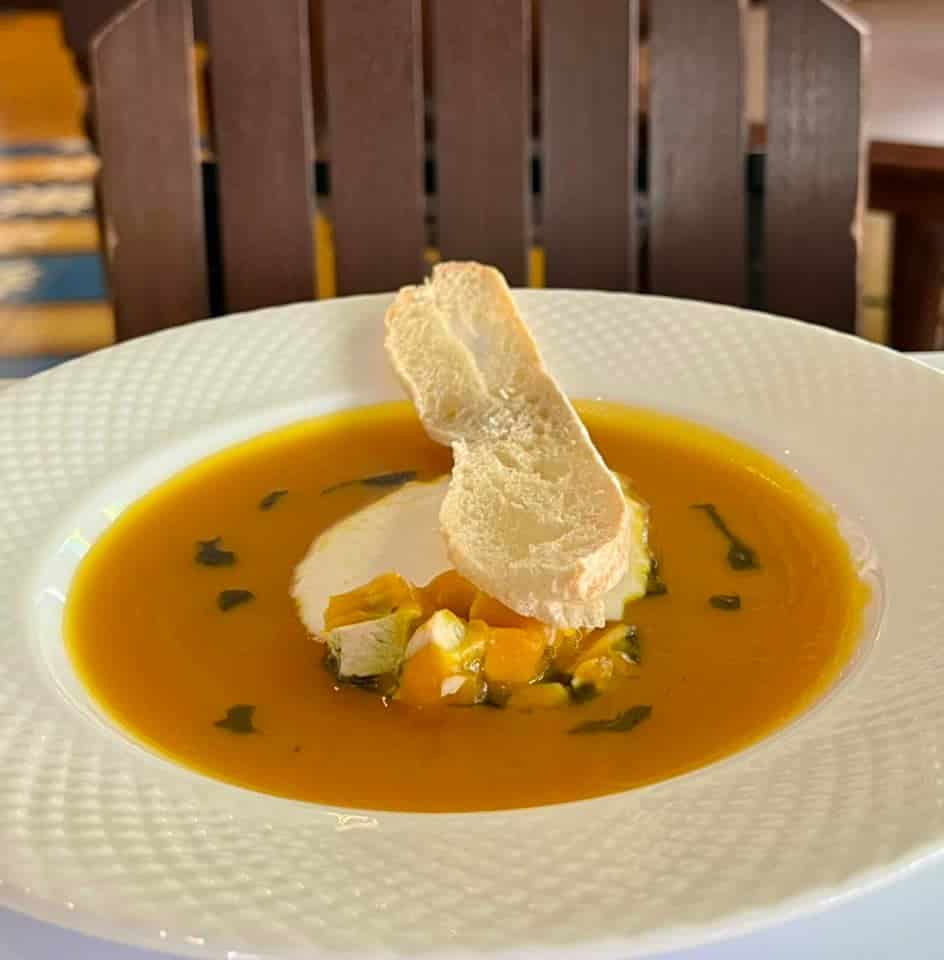 Beef
Beef dishes consist of aromatic and delightful dishes that are good for 3 to 4 people.
Beef Kaldereta ala Virginia – It is a beef stew where beef chunks, potato, carrots, and other special ingredients are cooked in a rich liver sauce.
Callos – A Spanish-inspired cuisine made of beef tripe, chorizo, and chickpeas. The vibrant color of this dish and its enticing aroma will surely boost your appetite.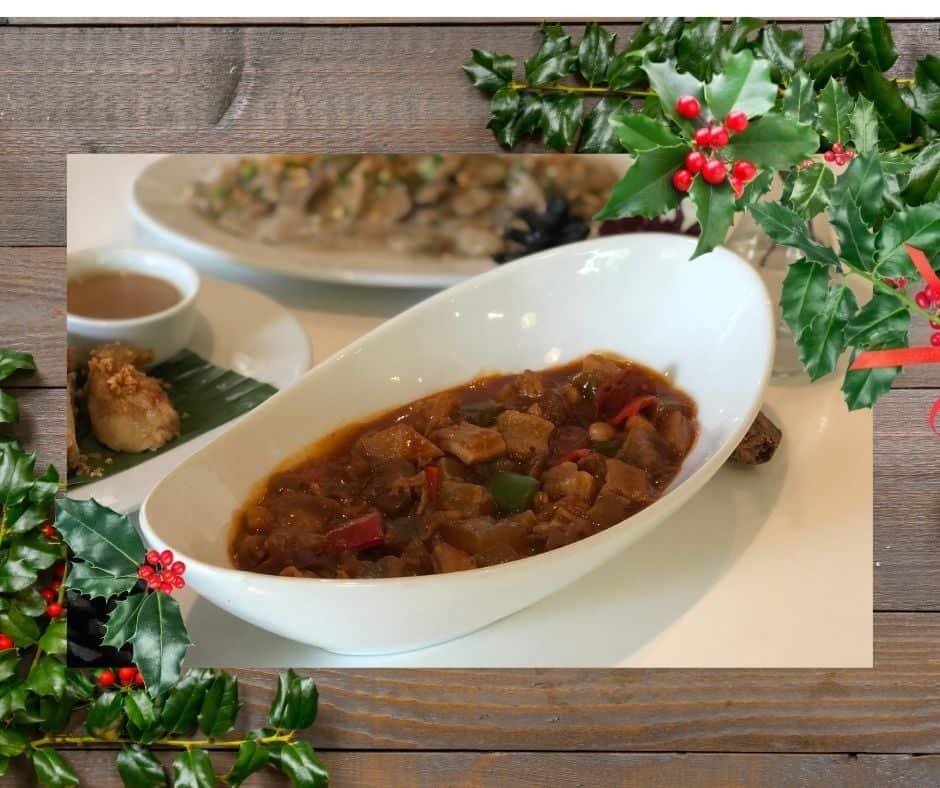 Kare-Kare – This is a delectable Victorino's Restaurant menu that has tripe and beef stewed in peanut sauce. It is one of the best stews in the world because of its nutty, thick, and savory flavors. 
Pork
The pork dishes of this restaurant are cooked in the Ilocano version which makes them unique and extraordinary.
Ilocos Best – It consists of the best dishes of Ilocos such as bagnet, a deep-fried pork belly, and different varieties of longganisa.
Igado – A staple and delicious Ilocano dish made up of liver and slices of pork tenderloin. Its soy-vinegar sauce and special spices make its taste unique and flavorful.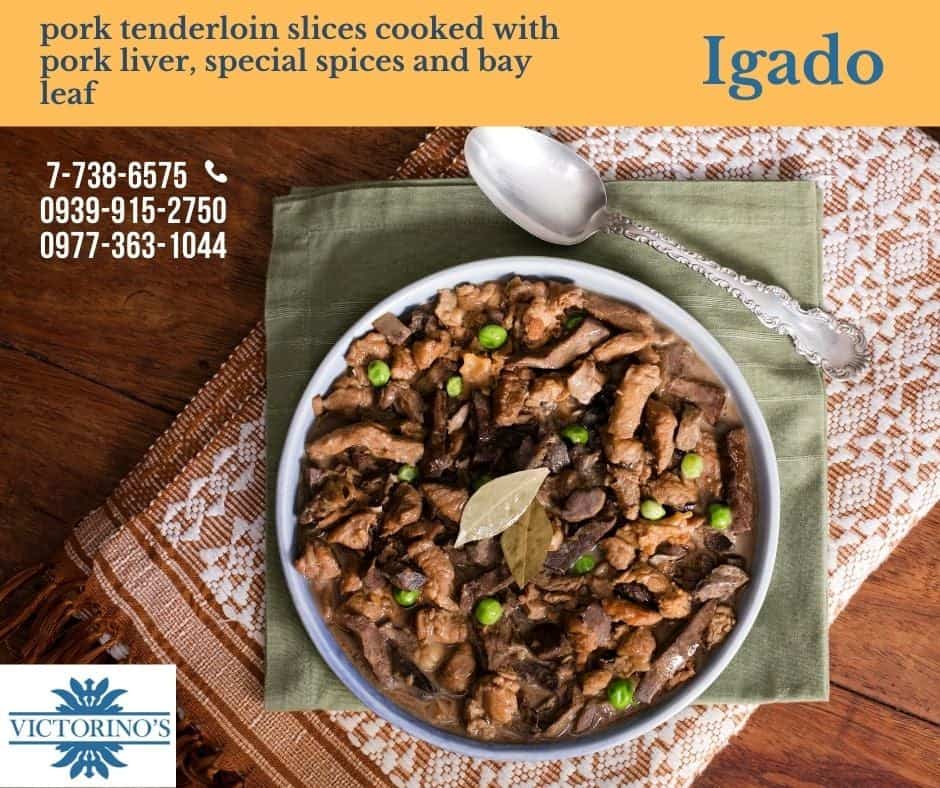 Bagnet Sinigang – This is a famous hearty Filipino soup with an Ilocano twist. The iconic bagnet of this restaurant is the ingredient that sets it apart from typical sinigang.
Chicken
The traditional and popular Filipino chicken dishes of this restaurant consist of tinola, inasar, adobo, and fillet.
Tinola Nga Manok – A comforting dish made with native chicken that is sauteed in ginger. This is one of the all-time favorite dishes of Filipino as it is rich in flavors and nutrients.
Chicken Adobo – It is a popular and iconic Filipino dish where chicken is slow-cooked in soy sauce, vinegar, and other special ingredients.
Fried Garlic Chicken Fillet – Boneless chicken is coated with breading and fried to perfection. A garlic gravy is served with it.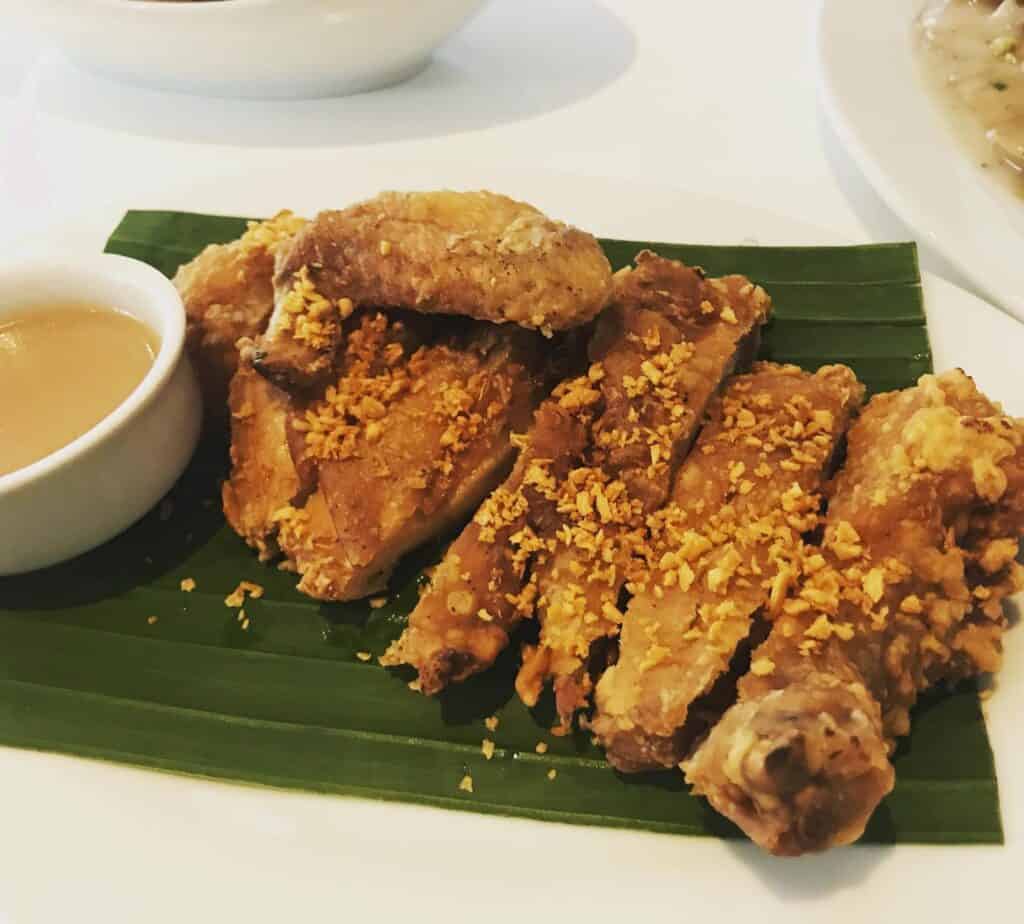 Victorino's Restaurant Breakfast Menu 
Breakfast meals consist of Filipino "silog meals" served with plain or garlic rice, 2 eggs, brewed coffee, calamansi juice, or tea.
Corned Beef – It is made with premium corned beef with onions and potato hash. The meaty flavor, smooth texture, and aroma of this dish will wake up your senses.
Pork Tocino – Slices of pork belly is marinated in a sweet sauce. Its sweet and savory flavors make it one of the popular breakfast viands.
Longganisa Omellete – This dish is made up of scrambled eggs stuffed with Ilocos longganisa.
Vegetables
The vegetable dishes offered by Victorino's Restaurant are good for sharing as they are good for 3 to 4 people. It consists of Pinakbet Ala Apo Lakay, Lumpiang Ubos, Rellenong Talong, Poqui Poqui, Ilocos Express, Dinengdeng, Laing, Balatong, Lumpiang Tinapa Flakes, Ginataang Kalabasa & Sitaw, and Gising Gising Sigarillas. These savory cuisines are perfect for those who want healthy Ilocano dishes.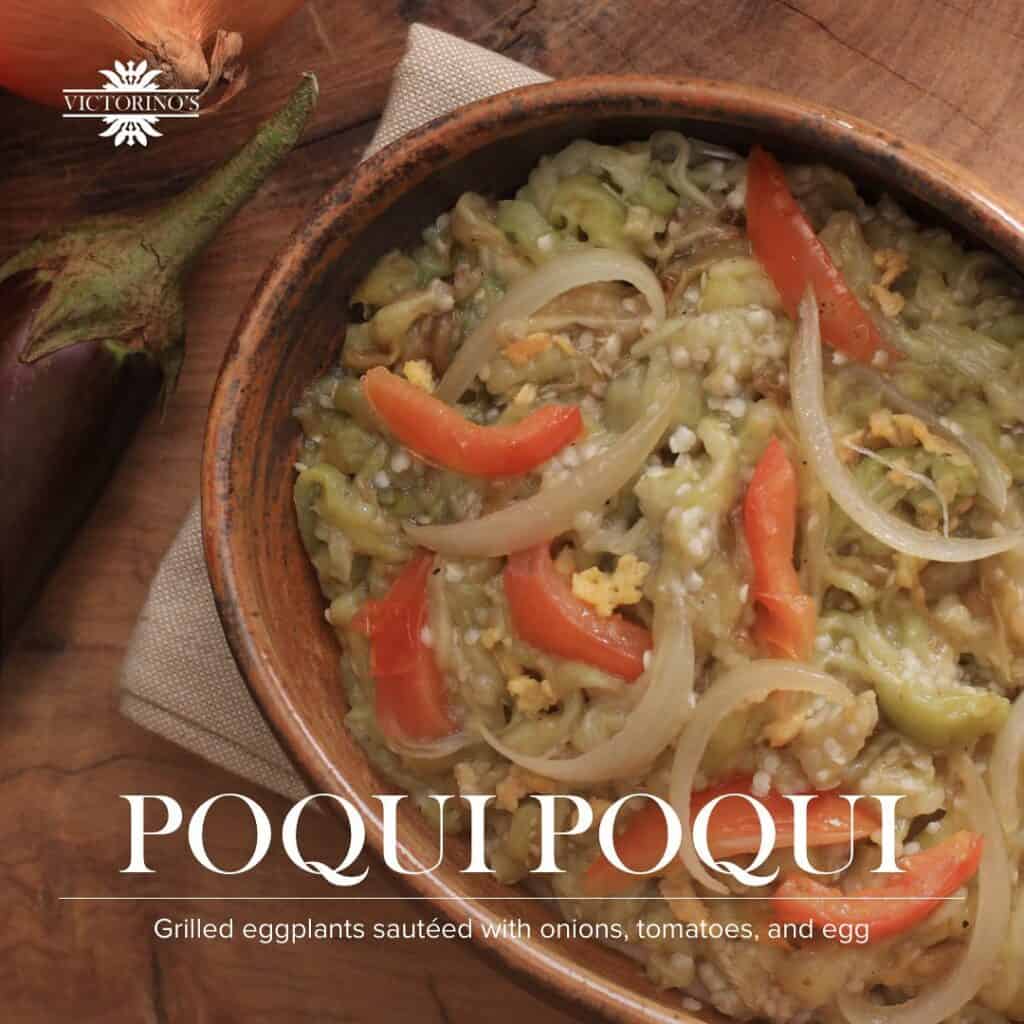 Victorino's Restaurant Menu Delivery
The delightful dishes of Victorino's Restaurant are available on Food Panda and Grab Food. You can also send a message on their social media accounts or call them at 0917-181-0019 or 277386576 for reservations and inquiries.
Social Media Pages
Indulge in the scrumptious dishes of Victorino's Restaurant and stay updated with their latest offers and promos by following their social media pages. Don't miss out on their mouth-watering specialties that will surely satisfy your cravings.
Facebook: https://www.facebook.com/victorinos.ph
Instagram: https://www.instagram.com/victorinos.ph/
Conclusion
The Victorino's Restaurant menu is known for its exciting and delectable Ilocano and Filipino cuisines. Its authentic dishes and ambiance will make you feel like you're in Ilocos. It is a great place where you can bond with your loved ones as it offers good for sharing and a wide array of delightful dishes that will satisfy the cravings.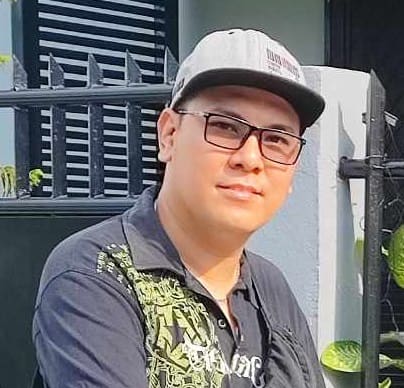 Hi! I'm Nivek Strife, the person who made MenuPH. I'm the one who added most of the popular menus you see on this website, and I really hope you enjoy them! Feel free to check them all out.
Growing up, I was surrounded by lots of tasty foods, like the classic Adobo and the sweet Leche Flan. That love for the many flavors of the Philippines is what got me excited about adding to MenuPH. When I learned how to make websites, I saw the need for a place to show off all the amazing Filipino dishes, and that's how MenuPH started.
MenuPH isn't just a website; it's like a fun journey into food. I've teamed up with famous chefs and found great places all over the Philippines to bring you a bunch of menus that show off the best of Filipino cuisine. Whether you're into the usual dishes or new twists, MenuPH is here to guide you through the rich world of Filipino flavors.
With MenuPH, my aim is to help local businesses, talk about good food choices, and make a group of friends who love food. No matter if you like fancy restaurants or street food, MenuPH has something for you. Come join me on this food adventure as we find great places, taste real flavors, and enjoy the unique food traditions that make the Philippines awesome.