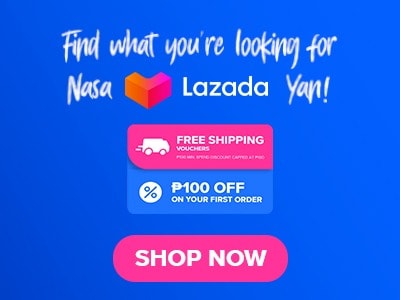 The Wooden Spoon menu features classic Filipino cuisines with a unique twist. These delectable dishes are cooked by Filipino celebrity chef, Sandy Daza. It offers appetizers, chicken, seafood, pork, beef, vegetables, rice, dessert, and drinks. The special recipe of Chef Sandy Daza makes every dish in this restaurant distinctive and flavorful. These dishes will take your dining experience to the next level as they are expertly cooked. 
Menu Items
Price (PHP)

Appetizers

Crab Pancit
229
Lumpiang Sotanghon
185
Wansoy Shrimp Nuggets
255
Crispy Wings
240
Red & Century Egg Salad with Peanuts
195
Green Mango Salad
220
Ukoy
195

Chicken

Baked Chicken
226
Lemon Grass Chicken
295
Chicken Pandan
247
Wooden Spoon Crispy Chicken
242
Boneless Crispy Chicken
290
Boneless Chicken Sinampalukan
295

Seafood

Breaded Fish Fillet with Wansoy Sauce
270
Pan Grilled Tuna Belly
326
Squid with Chili & Mushroom
290
Flaked Sting Ray
284
Shrimp Pampango
305
Crispy Pata Fish (per 100g)
95
Seafood Kare-Kare
394
Sinigang Salmon Bellly
310
Sinigang Lamandagat
394
Crunchy Garlic Bangus
350
Bangus Sisig
289

Pork

Bicol Express
299
Adobo Flakes
247
Tostadong Adobo
237
Humba
252
Binagoongan
299
Lechon Kawali
295
*Add On
55
Dinakdakan
299
Dinakdakan na Lechon
299
Pork Sisig
275
Pork Sinigang
295
Pork Spare Ribs with Ginger
285
Pork Belly Chips
210
Dinuguan na Bagnet
285

Beef

Kare-Kare
375
Kaldereta
335
Sandy's Beef Curry
320
Bistek Tagalog
325
Beef Sinigang sa Bayabas
299

Vegetables

Stuffed Pechay
205
Tortang Talong
195
Stir Fried Kangkong
147
Adobong Kangkong w/ Lechon Kawali Bites
195
Sitaw sa Gata
195
Sigarilyas at Daing
245
Laksa Puso ng Saging
184

Rice

Garlic Rice
147
Tinapa Fried Rice
184
Fiesta Rice
209
Cauliflower Rice
220
Steamed White Rice
45
Half Rice
26

Dessert

Pandan Crepe
163
Reyna Blanca
89
Sago Cake
89
Tuyong Halo-Halo
110

Drinks

Soft Drinks (Coke Regular / Coke Light / Coke Zero / Royal / Sprite)
85
Wooden Spoon Iced Tea
75
Hot Tea
75
Fresh Fruit Shakes (Mango)
115
Fresh Fruit Shakes (Calamansi)
85
Fresh Fruit Shakes (Cucumber)
110
Fresh Fruit Shakes (Dalandan)
95
Fresh Fruit Shakes (Melon)
95
Fresh Fruit Juices (Mango)
105
Fresh Fruit Juices (Calamansi)
85
Fresh Fruit Juices (Cucumber)
105
Fresh Fruit Juices (Dalandan)
95
Fresh Fruit Juices (Melon)
95
Viva Mineral Water
45
San Miguel Beer Pale Pilsen
95
San Miguel Beer Light, Apple, & Lemon
90
Premium
105
About Wooden Spoon
Wooden Spoon is a Filipino restaurant founded by couple Nora and Sandy Daza. The name of the restaurant is inspired by the signature wooden spoon that Chef Sandy Daza uses in his cooking shows. The cuisines that they offer are inspired by the recipe that Chef Sandy and his mom brainstormed and created. With this restaurant, he will be able to continue his mom's legacy of cooking delicious cuisine. 
Wooden Spoon Menu Best Seller
These are some of the best sellers of the Wooden Spoon that are worth trying as their delicious taste will make your meals more satisfying.
Lechon Kawali – It is one of the most-sought dishes in Filipino restaurants as its tastes and texture never fail to delight the crowd. This classic and delectable lechon kawali is also commonly prepared for different occasions or gatherings. It also comes with a special sauce that stimulates the palate with its mild spicy taste.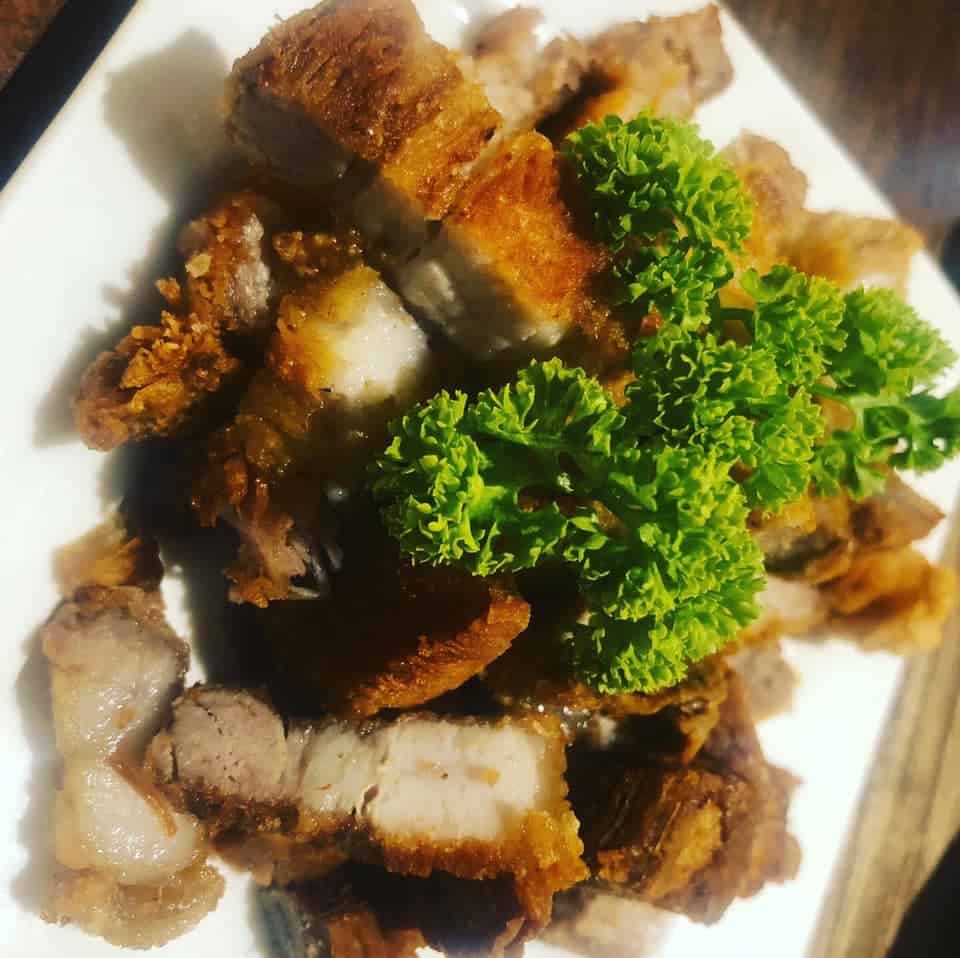 Wooden Spoon Crispy Chicken – This is a special chicken Wooden Spoon that stimulates the taste buds of all ages. It is notable for its crispy skin and delicious taste making it one of the restaurant's best-selling dishes. The special blend of its seasonings and spices as well as the cooking process of this crispy chicken makes this dish remarkable. 
Sandy's Beef Curry – A special dish created by the restaurant's owner that has a melt-in-your-mouth goodness of meat and hearty curry paste. Its appetizing aroma, texture, and flavor make this dish scrumptious.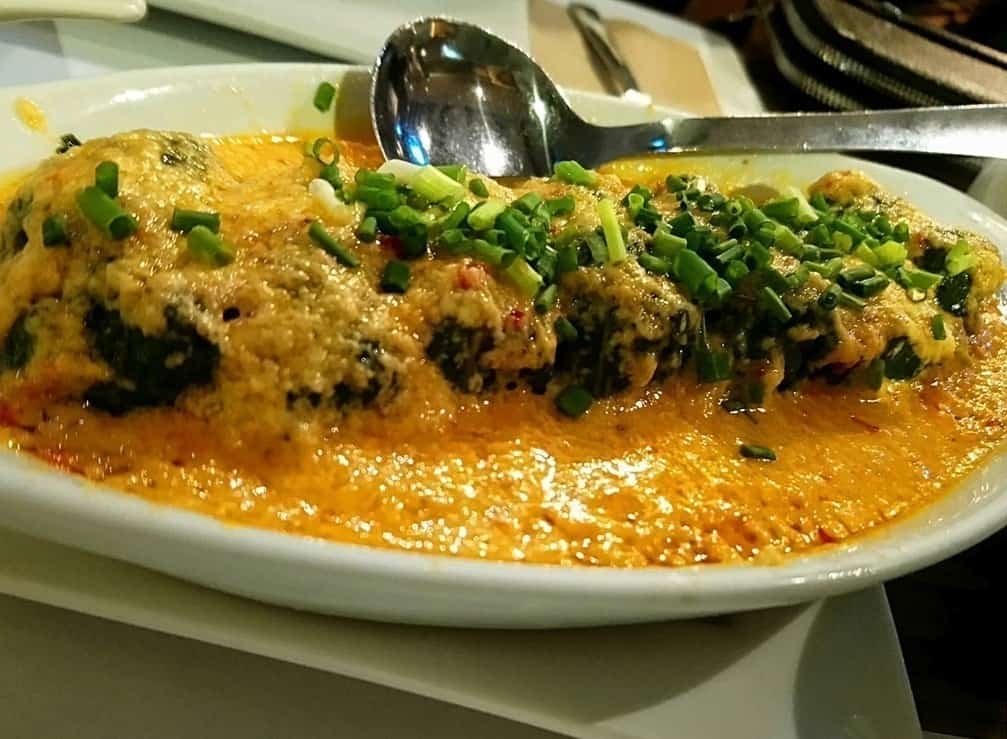 Crispy Wings – Chicken wings are one of the all-time crowd favorite dishes loved for their crispy texture that goes well with its special blend of spices. 
Crab Pancit – This dish is made with deep-fried crispy noodles topped with a mixture of scrambled egg, cream, and bits of crab. It is a special dish created by the mother of Chef Sandy. The unique and delicious flavor of this dish makes it one of the most enticing dishes of Wooden Spoon. 
Wooden Spoon Appetizers Menu
Start your meals with these unique, savory, and flavorful appetizers that will stimulate your taste buds.
Lumpiang Sotanghon – A delightful appetizer where vermicelli noodles are wrapped in a shanghai wrapper, deep-fried, and served with sweet and spicy sauce. The flavor and texture of this spring roll complement well with the sauce that has a perfect balance of sweetness and spiciness. 
Wansoy Shrimp Nuggets – This appetizer is made of fresh minced shrimp that is breaded with panko and fried until crispy and golden brown. It is also served with two kinds of special sauces. 
Red & Century Egg Salad with Peanuts – It is a unique and delectable salad made with salted eggs, century eggs, peanuts, radish, onions, and vinaigrette. 
Green Mango Salad – A delectable salad where the sour taste of green mango goes well with the special ingredients that come with it. 
Ukoy – This dish is made with shrimp mixed in a special batter and fried to perfection. The shell of the shrimp is not removed to enhance its flavor and crispiness. It is also one of the most popular street foods in the Philippines that are loved for its delectable taste. 
Chicken
These are the chicken dishes from the Wooden Spoon menu that are loved by people from different walks of life as they are packed with flavors. 
Baked Chicken – Chicken is garnished with a creamy sauce and baked to perfection. The tenderness and juiciness of chicken as well as its delicious taste make this one of the must-try dishes of Wooden Spoon. 
Lemon Grass Chicken – It is a succulent dish where chicken is marinated in a special blend of lemon grass and other special seasonings. The aroma and juicy texture of this dish make it irresistible.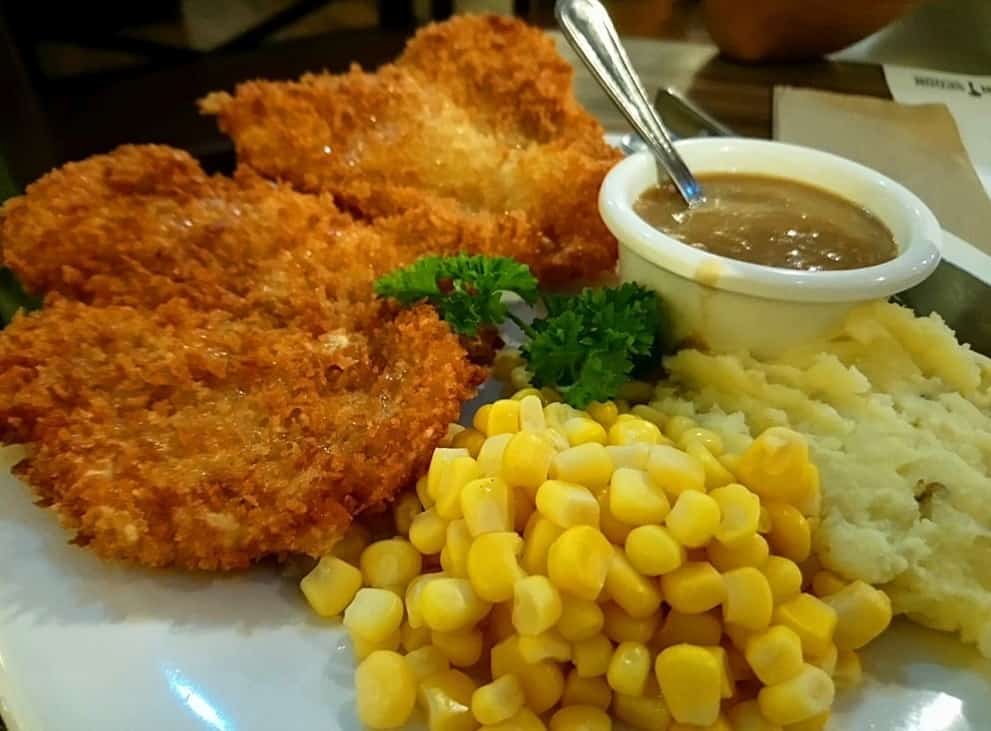 Chicken Pandan – A well-known Thai dish where chicken pieces are wrapped in pandan leaves. The pandan leaves make this extra special as it gives a pleasant aroma that makes it appetizing. 
Boneless Crispy Chicken – This dish is made with boneless chicken that is fried until its skin becomes crispy and its meat tender and juicy. It is one of the dishes that is loved by all ages as its taste is truly remarkable.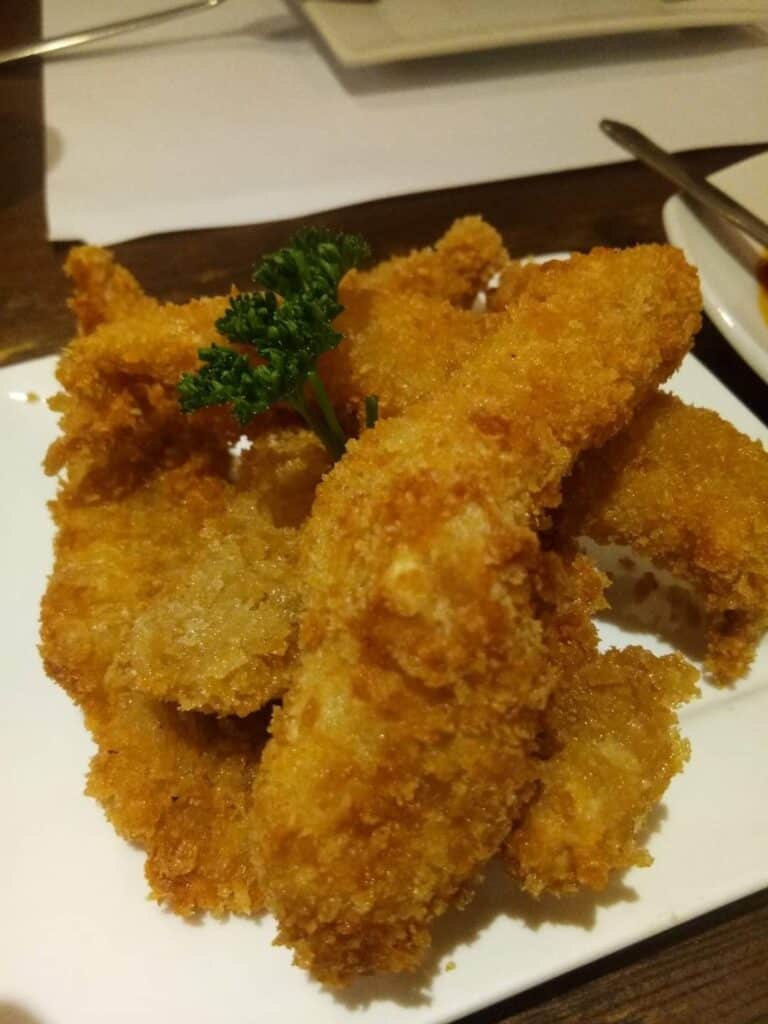 Boneless Chicken Sinampalukan – A flavorful Filipino soup where boneless chicken is cooked with tamarind leaves and special ingredients and spices. The sour taste of this dish makes it comforting and delectable. 
Seafood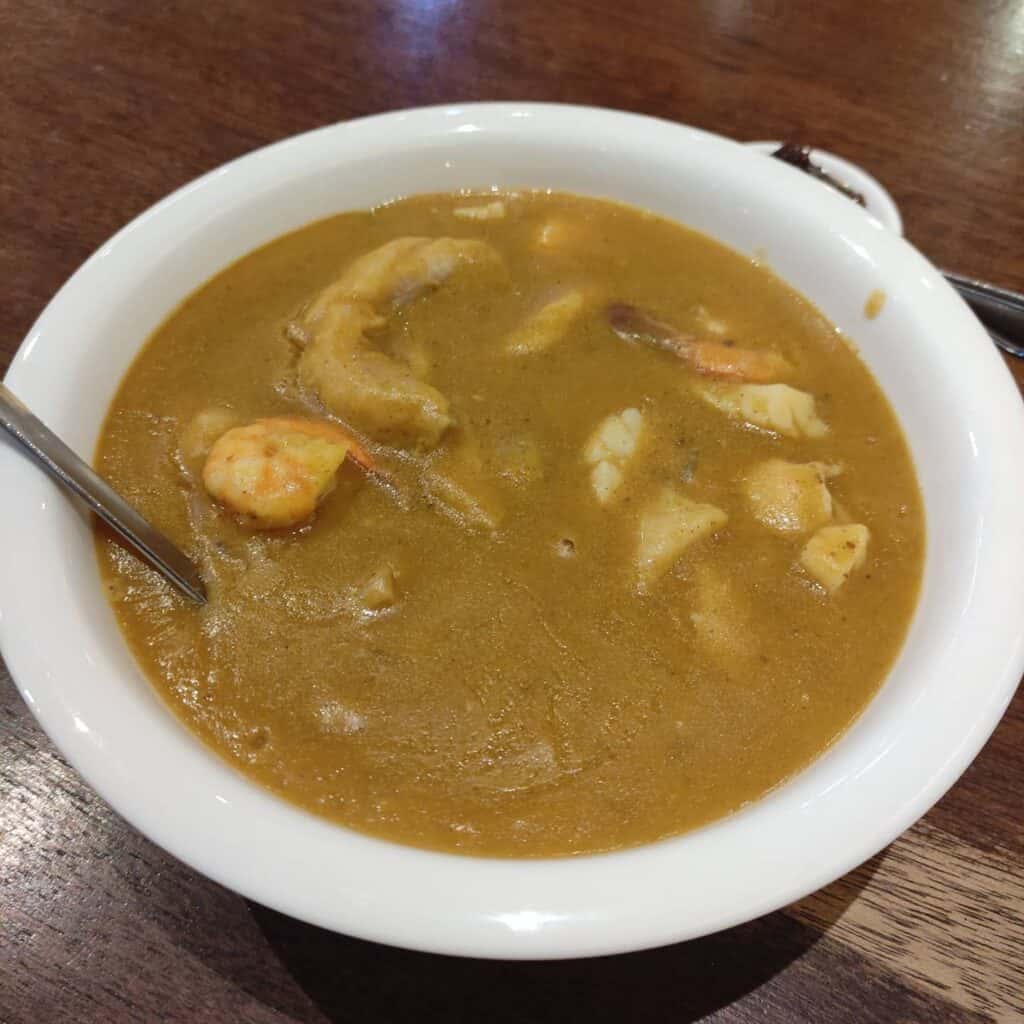 The seafood menu of the Wooden Spoon consists of Breaded Fish Fillet with Wansoy Sauce, Bangus Sisig, Crunchy Garlic Bangus, Seafood Kare-Kare, Crispy Pata Fish, Shrimp Pampango, Flaked Sting Ray, and Squid with Chili & Mushroom, and Pan Grilled Tuna Belly. There is also a Sinigang that is available in Salmon Belly and Lamandagat. These dishes will delight seafood lovers as they have distinctive and rich flavors. 
Pork
The delectable pork dishes of Wooden Spoon consist of Bicol Express, Dinuguan na Bagnet, Pork Spare Ribs with Ginger, Pork Sisig, Dinakdakan, Binagoongan, Tostadong Adobo, Humba, Adobo Flakes, Lechon Kawali, Dinakdakan na Lechon, Pork Sinigang, and Pork Belly Chips. These traditional Filipino pork dishes have a special twist that makes them irresistible.
Beef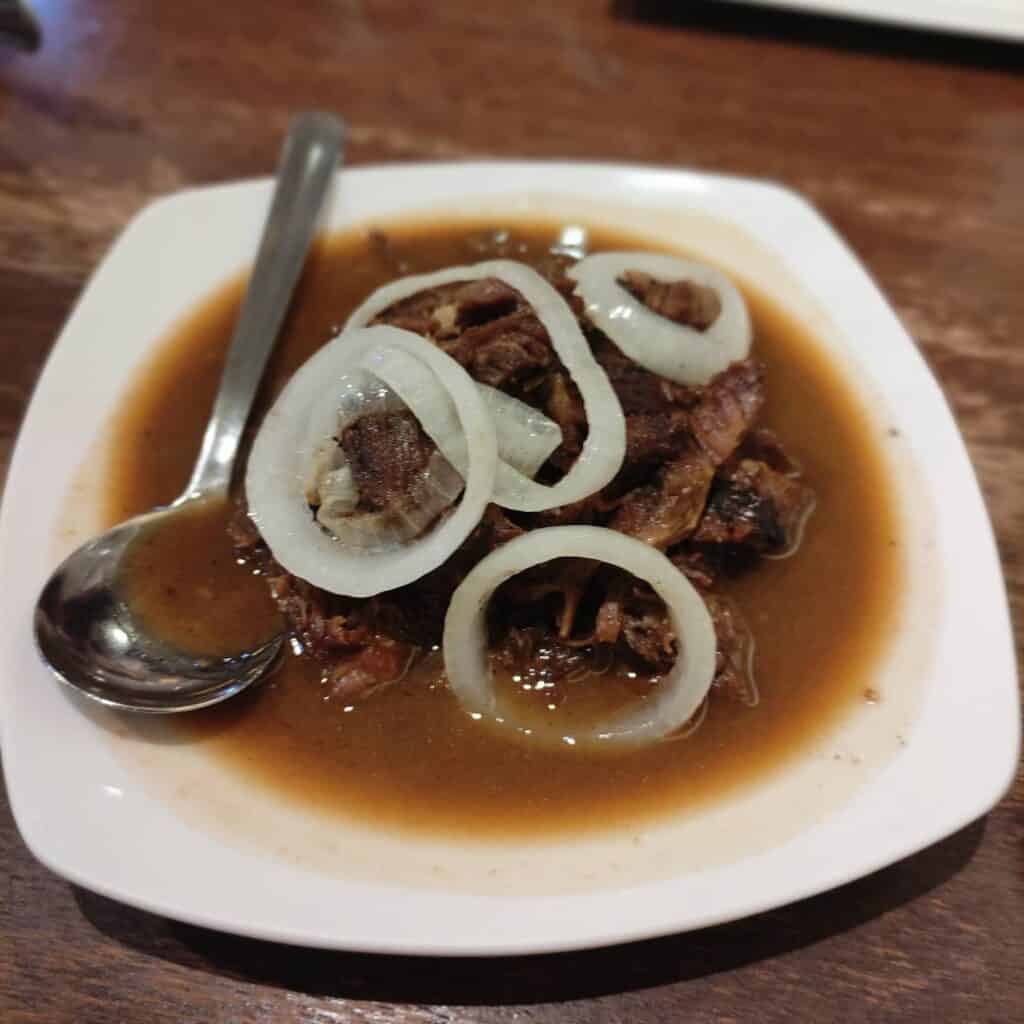 The savory beef dishes that Wooden Spoon serves consist of Kaldereta, Sandy's Beef Curry, Bistek Tagalog, and Beef Sinigang sa Bayabas. It also serves Beef Kare-Kare, a hearty dish where tender beef brisket and vegetables are cooked in a savory sauce made with ground peanut and shrimp paste. The delightful flavor and aroma of these dishes will make you crave more.
Vegetables
The Filipino vegetable cuisines that this restaurant offers include Stuffed Pechay, Laksa Puso ng Saging, Tortang Talong, Sigarilyas at Daing, Stir-fried Kangkong, Sitaw at Daing, and Adobong Kanfkong w/ Lechon Kawali Bites. These healthy and classic dishes with a modern twist are made with fresh ingredients that make them flavorful.
Wooden Spoon Menu Delivery
The hearty dishes of Wooden Spoon are available for dine-in, pick-up, and delivery. For deliveries, you can contact the restaurant at 09178827594 / 09175023441 to order your favorite Filipino dishes and enjoy them with your loved ones.
Social Media Pages
Visit Wooden Spoon's Facebook page to support your favorite restaurant and to stay up-to-date with its latest promos and discounts. Just click this link to be redirected.
Conclusion 
The Wooden Spoon menu is loved by the crowd for its classic and delicious taste. The special recipe and surprising goodness of the dishes of this restaurant make them one-of-a-kind. It is an ideal place for those who love traditional Filipino cuisines with a unique, authentic, and delightful twist. Every dish in this restaurant is packed with distinctive and savory flavors that will make you happy and satisfied.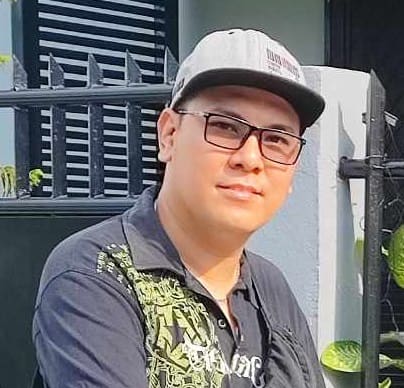 Hi! I'm Nivek Strife, the person who made MenuPH. I'm the one who added most of the popular menus you see on this website, and I really hope you enjoy them! Feel free to check them all out.
Growing up, I was surrounded by lots of tasty foods, like the classic Adobo and the sweet Leche Flan. That love for the many flavors of the Philippines is what got me excited about adding to MenuPH. When I learned how to make websites, I saw the need for a place to show off all the amazing Filipino dishes, and that's how MenuPH started.
MenuPH isn't just a website; it's like a fun journey into food. I've teamed up with famous chefs and found great places all over the Philippines to bring you a bunch of menus that show off the best of Filipino cuisine. Whether you're into the usual dishes or new twists, MenuPH is here to guide you through the rich world of Filipino flavors.
With MenuPH, my aim is to help local businesses, talk about good food choices, and make a group of friends who love food. No matter if you like fancy restaurants or street food, MenuPH has something for you. Come join me on this food adventure as we find great places, taste real flavors, and enjoy the unique food traditions that make the Philippines awesome.