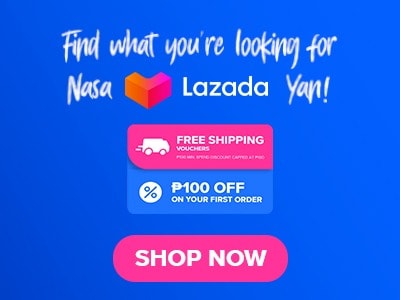 The Alex III menu is categorized into appetizers, soup and salad, vegetables, noodles, rice, barbecues, old-time favorites, seafood choices, steaks, hotpots, merienda, all-day breakfast, dessert, and beverages. Asian dishes such as sushi, sashimi, and maki are also served in this restaurant. These dishes provide an exceptional dining experience that you will surely enjoy and remember.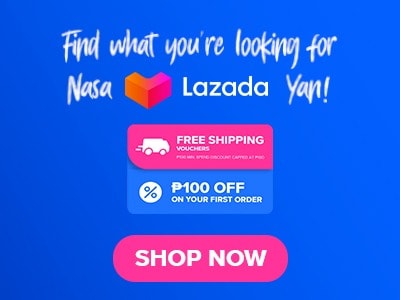 Menu Items
Price (PHP)

Appetizers

Sizzling Sisig
399
Calamares Fritos
485
Chicharon Bulaklak
304
Kilawin Tanigue
359
Tokwa't Baboy
250
Chicharon Balat ng Manok
279
Kilawin Tuna
359

Soup and Salad

Sotanghon Soup
135
Mushroom Soup
135
Caesar Salad
350
Barbecue Salad Bowl
455

Vegetables

Chopsuey Special (Half)
355
Chopsuey Special (Whole)
615
Pinakbet na Bagnet (Half)
365
Pinakbet na Bagnet (Whole)
625
Bicol Express sa Bagnet (Half)
365
Bicol Express sa Bagnet (Whole)
625
Fresh or Fried Lumpia Ubod
210
Bicol Laing
295

Noodles

Pancit Palabok
320
Pancit Canton (Half)
395
Pancit Canton (Whole)
620
Sotanghon Guisado
360

Rice

Steamed Rice
75
Java Rice
95
Garlic Rice
85
Japanese Fried Rice
189
Shanghai Rice
140

Bestselling Barbecues

Classic Chicken Barbecue (3 pcs)
389
Classic Chicken Barbecue (2 pcs)
339
Boneless Chicken Barbecue
339
Double Boneless Chicken Barbecue
559
Mixed Boneless Chicken & Pork Barbecue
405
Premium Pork Barbecue
315
Boneless Chicken Barbecue & Prawns
699

Old Time Favorites

Inihaw na SMB (Salmon, Manok, Baboy)
559
Inihaw na Baboy
359
Lengua with Mushroom Gravy
625
Boneless Fried Chicken in a Basket
375
Lumpiang Shanghai (Half)
240
Lumpiang Shanghai (Whole)
405
Crispy Bagnet
520
Chicken and Pork Adobo
585
Kare-Kare Beef Shortribs (Half)
465
Kare-Kare Beef Shortribs (Whole)
785
Kare-Kareng Bagnet (Half)
465
Kare-Kareng Bagnet (Whole)
785
Kare-Kareng Oxtail (Half)
495
Kare-Kareng Oxtail (Whole)
815
Crsipy Pata
895

Seafood Choices

Paksiw na Boneless Bangus
400
Grilled Prawns
559
Camaron Rebosado (Half)
400
Camaron Rebosado (Whole)
750
Adobong Pusit (Half)
550
Crispy Boneless Bangus
595
Grilled Salmon
695
Whole Crispy Boneless Lapu-Lapu in Sweet & Sour Sauce
795
Whole Crispy Boneless Pampano with Mango Salsa
765
Tanigue Salpicao
659

Premium Steak Specialties

Angus Ribeye
950
Tenderloin Steak A La Pobre
850
Tenderloin Steak and Grilled Prawns
920
Tenderloin Salpicao
679

Hopot Specialties

Hototai Soup (Half)
360
Hototai Soup (Whole)
545
Sinigang na Ribs ng Baboy sa Sampaloc (Half)
395
Sinigang na Ribs ng Baboy sa Sampaloc (Whole)
675
Sinigang na Ribs ng Baboy sa Bayabas (Half)
395
Sinigang na Ribs ng Baboy sa Bayabas (Whole)
675
Sinigang na Boneless Bangus sa Miso (Half)
365
Sinigang na Boneless Bangus sa Miso (Whole)
675
Sinigang na Boneless Bangus sa Bayabas (Half)
365
Sinigang na Boneless Bangus sa Bayabas (Whole)
675
Sinigang na Salmon sa Miso (Half)
395
Sinigang na Salmon sa Miso (Whole)
720
Sinigang na Sugpo sa Sampaloc
675

All Day Merienda

Arrozcaldong Manok
315
Dinuguan
340
Tokwa't Baboy
250
Adobo Flying Saucer
195
Puto
85

All Day Breakfast

Garlic Pork Adobo
435
Chicken Adobo
395
Corned Beef Guisado
295
Daing na Bangus
330
Garlic Longganisa
355
Tenderloin Tapa
440

Dessert

Bibingka
149
Puto Bumbong
149
Pandan Jellied Tapioca
149
Leche Flan
129
Halo-Halo Regular
159
Halo-Halo Special
219
Saba Con Hielo
149
A Scoop of Ice Cream
119

Beverages

Canned Softdrinks
99
Bottled Water
89
Tropicana Buko Juice
119
Dalandan Juice
119
Gulaman at Sago
129
Bottomless Iced Tea
119
Ripe Mango Shake
199
San Miguel Pale Pilsen
119
San Miguel Beer Light
119
Hot Tea
99
Hot Chocolate
159
Brewed Coffee
139
Pineapple Juice
119

Instant Celebration Menu

Set 1
3500
Set 2
3500
Set 3
2800

Celebration Trays

Boneless Chicken Barbecue Strips
1800
Premium Pork Barbecue
1250
Chicken Barbecue
1250
Lengua with Mushroom Gravy
1900
Tenderloin Salpicao
1900
Kare-Kare Oxtail
2000
Kare-Kare Shortribs
1900
Kare-Kare Bagnet
1900
Special Pancit Canton
1300
Sotanghon Guisado
1300
Pancit Palabok with Tokwa't Baboy
1300
Pinakbet sa Bagnet
1700
Chopsuey
1500
Fresh Lumpia Ubod
960
Pork Dinuguan with Puto
1150
Chicken Barbecue Salad
1700
Adobo Flying Saucer
1300
Java Rice
750
Tanigue Salpicao
1900

Pre-Order Celebration Trays (Order 2 Days in Advance)

One Whole Chicken De Leche
4200
Chicken Relleno
2400
Pastel De Lengua
2600
Roast Pork with Mushroom Gravy
2200
Mechado
2200
Chicken Adobo
1600
Pork Adobo
1600
Fish Meditteranean
2200
Fish Fillet with Lemon Caper Sauce
2000
Fillet of Lapu-Lpau in Sweet & Sour Sauce
2000

Blowout Box

Barbecue Blowout
336.25
Barkada Barbecue Blowout
1248.75

Sashimi and Sushi

Tuna Sashimi
434.5
Kani Sashimi
328.9
Tuna Sushi
337.7
Kani Sushi
317.9

Maki Selection

Crab Salad Roll Maki
361.9
California Maki
337.7
Ponchi
337.7
Alex III Roll Maki
482.9
About Alex III
Alex III is a restaurant owned by one of the grandsons of Engracia Reyes and Justice Alexander Reyes. Their family is known in the food industry as they own different restaurants in the country. Its wooden fixtures, warm lighting, and cream walls showcase Filipino culture and create a homey ambiance. 
Alex III Menu Best Seller
These are some of the best-selling dishes of Alex III that are highly recommended as they have a delicious taste.
Pinakbet sa Bagnet – It is the restaurant's all-time bestseller. Pinakbet is a vegetable dish that consists of squash, string beans, okra, and other ingredients that are cooked in a savory sauce. Slices of crispy bagnet are topped on the delicious pinakbet. The combination of these well-loved dishes always satisfies the cravings of diners.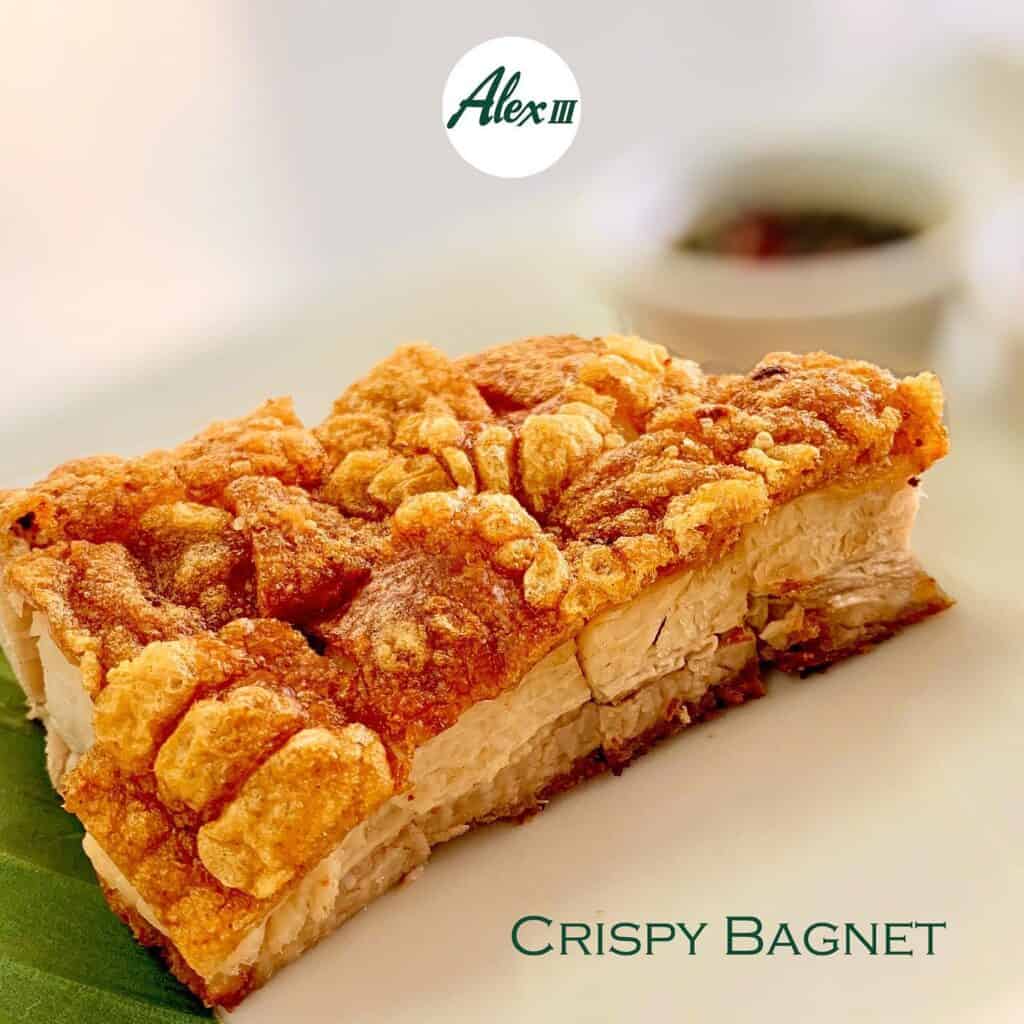 Lumpiang Shanghai – This is a blockbuster dish where meat and vegetables are wrapped in a shanghai wrapper. It is one of the most common dishes prepared in different Filipino gatherings as the crowd is always anticipating it. The lumpiang shanghai of this restaurant is served with sweet and sour sauce and atchara.
Tenderloin Salpicao – Tenderloin is cooked in a special sauce and topped with garlic. Mixed vegetables such as courgette, red bell pepper, mushroom, and tomatoes are served on their side. This premium steak specialty menu from Alex III is served with Caesar Salad, a choice of soup, rice, and dessert. It is best to pair it with garlic rice as its flavor and texture go well with this cuisine. 
Boneless Lapu-Lapu in Sweet & Sour Sauce – Lapu-Lapu is lightly coated with a special batter and deep-fried. It is then cooked in the restaurant's homemade sweet and sour sauce. The slice of orange on its side and the special toppings make it vibrant and enticing.
Sinigang na Baboy sa Sampalok – Sinigang is one of the most popular traditional soups in the Philippines. The creativity of Filipinos in creating unique and delicious cuisines enables them to explore different variants of sinigang. Among these sinigang, the sinigang na baboy sa sampalok is the typical soup prepared at home and in different restaurants. It is made up of pork, vegetables, and tamarind, which is the special ingredient that creates a sour flavor.
Alex III Best Selling Barbecue Menu
These best-selling barbecues of Alex III restaurant are served with java rice, atchara, and java sauce.
Classic Chicken Barbecue – Chicken is marinated in a homemade sauce and grilled until it becomes tender and flavorful. It is available in 2 and 3 pieces per serving. This is a traditional dish that never gets old as its flavor and texture is loved by different generations.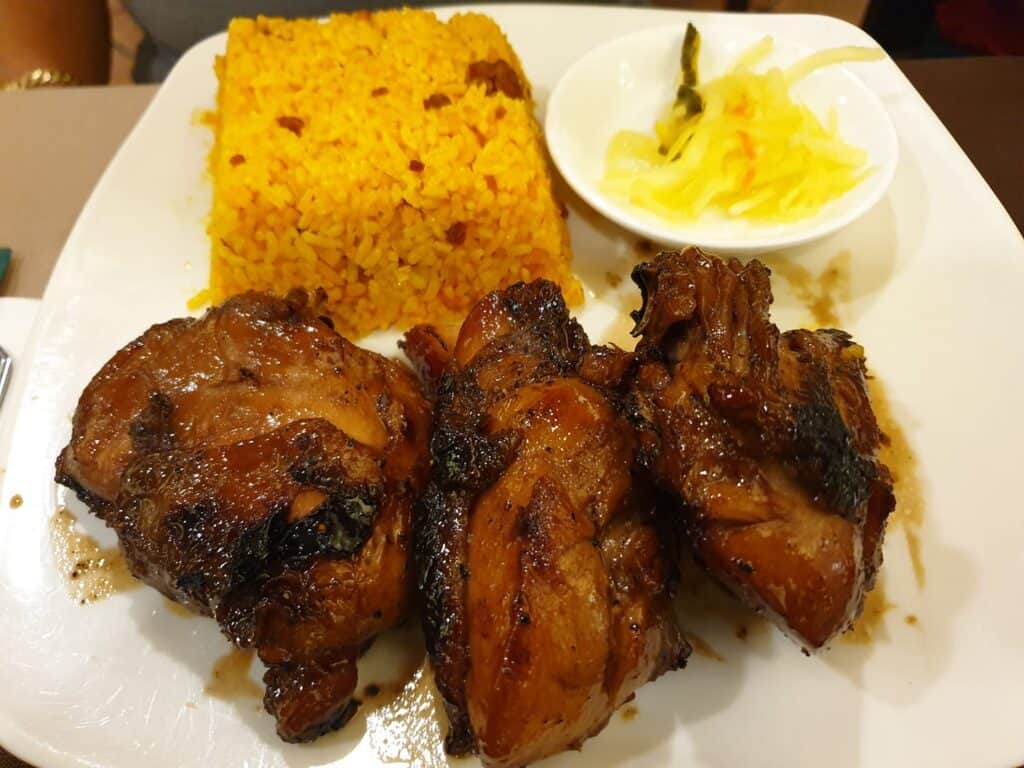 Boneless Chicken Barbecue – This is a perfect chicken barbecue for those who want to eat this dish conveniently as it is boneless. The restaurant also offers double boneless chicken barbecue for those who are dining in groups.
Mixed Boneless Chicken & Pork Barbecue – Two of the most famous barbecues are served at this meal. It consists of one piece of boneless chicken and one stick of pork barbecue making it an ideal choice for those who love both barbecues.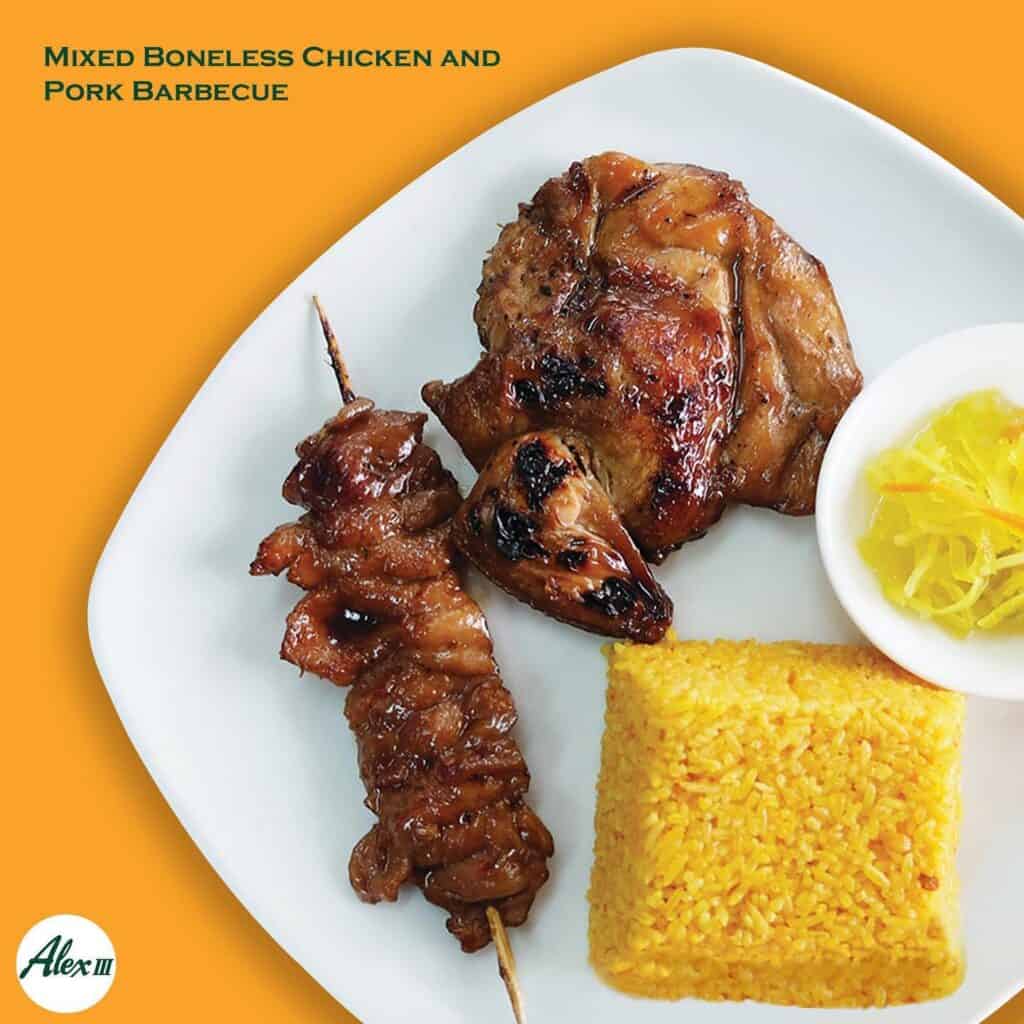 Premium Pork Barbecue – Level up your meal with this premium pork barbecue that is tender and flavorful. The two sticks of pork barbecue will make your dining experience more fulfilling.
Boneless Chicken Barbecue & Prawns – One piece of boneless chicken barbecue and three grilled prawn tempuras are served with Caesar Salad. This meal is overloaded with goodness that will power up your day.
Appetizers
Kick off your dining experience and make it exciting with these flavorful appetizers that are expertly prepared.
Sizzling Sisig – Tender pork cubes are cooked with onions and a fresh egg is laid on its top. The sizzling sound and the delicious fragrance of this sisig menu entice the crowd to try and taste it.
Kilawin Tuna – One of the well-known popular appetizers in the Philippines as it is easy to make. This Alex III menu will amaze seafood lovers as it is made up of cubed fresh tuna. It is then cured in onions, calamansi or lemon, vinegar, red chilies, green chilies, and ginger. 
Chicharon Balat ng Manok – Chicken skin is deep-fried until it becomes crispy. To make it more satisfying, cut the chili or press it on the dipping sauce that is served with it. The crispy texture and the spicy flavor of this dish will increase your appetite.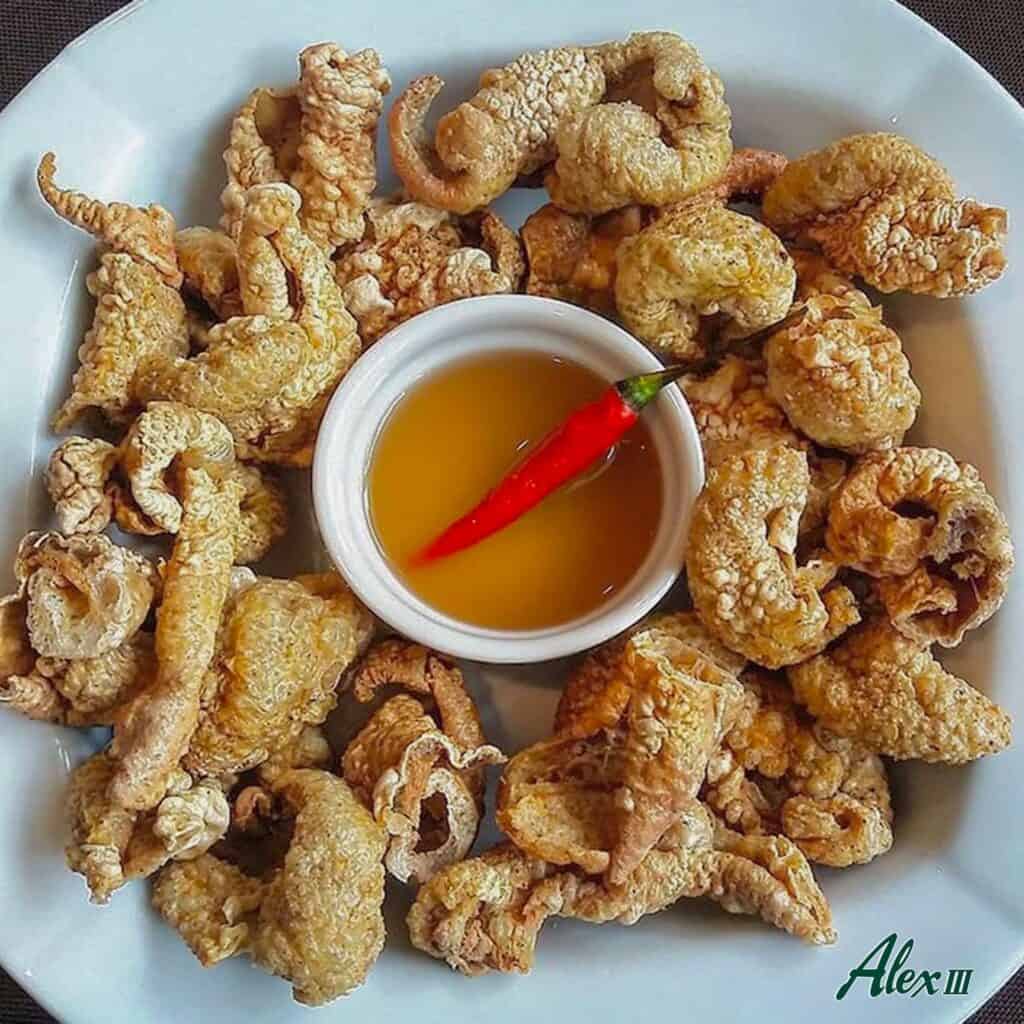 Vegetables
The aroma, flavor, and texture of these vegetable dishes will make your meals more gratifying. Here are some of the best vegetable menus that you can order from Alex III.
Chopsuey Special – Make your day extra special with this chopsuey. It is a healthy choice for those who follow a diet. The vegetables that are cooked in this dish and the special seasonings complement well making it pleasurable.
Fresh or Fried Lumpia Ubod – The Lumpiang Ubod of this restaurant is available fresh and fried. The fresh one is ideal for those who love to taste its natural flavor while the fried lumpiang ubod is prepared for those who want it crispy. It is made with stir-fried vegetables that are wrapped in lumpia wrapper and topped with homemade sauce.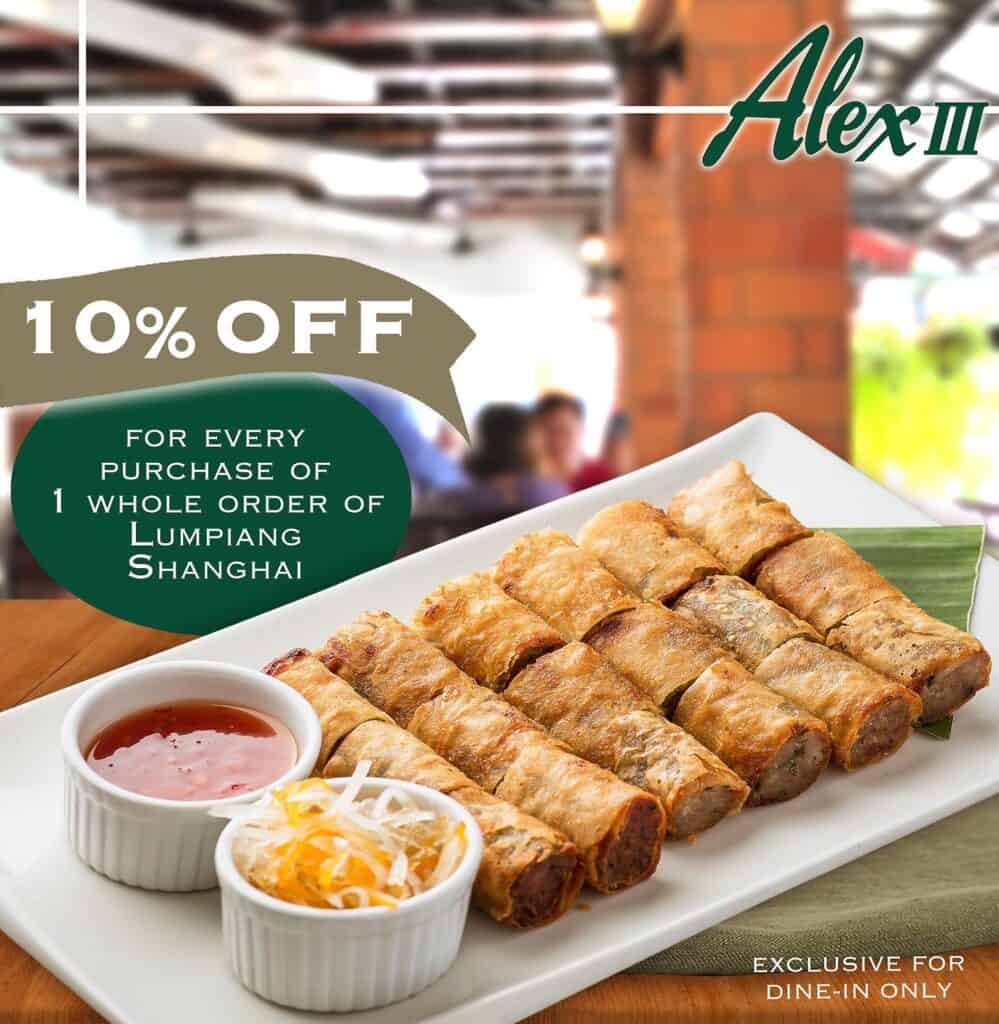 Bicol Laing – The Bicol Region is known for its unique, spicy, and delicious cuisines. Laing is one of these dishes that are popular in the Philippines. Alex III restaurant serves an authentic laing that will make you feel like you are in the place where it originates.
Old Time Favorites
Old Time Favorites menu from Alex III consists of cuisines that are commonly cooked in Filipino homes. The timeless goodness of these dishes makes them the customers' favorite. You will surely find your well-loved comfort food in this restaurant. The three Kare-Kare dishes offered by Alex III are Shortribs, Bagnet, and Oxtail. For those who love grilled dishes, it serves Pork and SMB (Salmon, Manok, and Baboy). These old-time favorites are not complete without the traditional Filipino food that is commonly prepared at home such as Chicken and Pork Adobo, Crispy Pata, Lumpiang Shanghai, Crispy Bagnet, Boneless Fried Chicken in a Basket, and Lengua with Mushroom Gravy. 
Seafood Choices
Taste the fresh flavors of the sea with these seafood dishes from Alex III restaurant. The kinds of seafood that it provides are milkfish, prawns, squid, salmon, lapu-lapu, pampano, and tanigue. Its best-selling seafood dishes that are loved by its customers are Crispy Boneless Bangus, Whole Crispy Boneless Lapu-Lapu in Sweet & Sour Sauce, Inihaw na Boneless Bangus, Camaron Rebosado, and Sinigang na Boneless Bangus Sa Miso. Seafood is rich in nutrients so adding these cuisines to your meal is good for your health.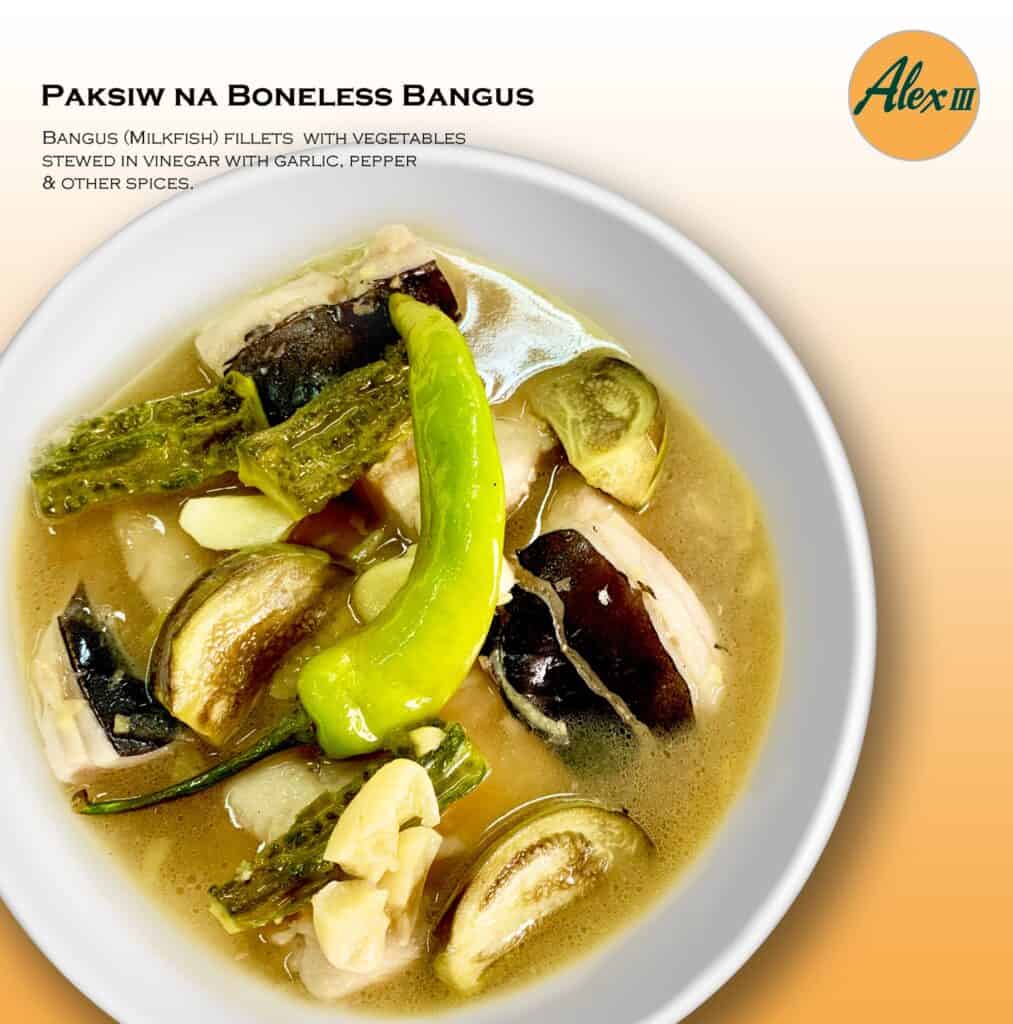 Alex III Menu Delivery
If you're looking for a hassle-free way to enjoy the scrumptious meals from Alex III restaurant, look no further. Ordering from the comfort of your own home has never been easier. With just a few clicks, you can place your order on their partner delivery platforms such as GrabFood and FoodPanda. Whether you're craving for their famous roast beef or other delectable dishes, you can easily satisfy your appetite without having to leave your house. Enjoy the convenience of online ordering and have your favorite meals from Alex III delivered right to your doorstep.
Social Media Pages
If you're a fan of Alex III's mouthwatering dishes and want to stay in touch about their latest offerings and exclusive discounts, then you're in luck. By following them on social media and subscribing to their pages, you'll be the first to know about their newest menu items and exciting deals. And why stop there? You can also show some love by subscribing to their social media pages. Not only will you get to stay updated on their latest flavors and limited-time offers, but you'll also be supporting your favorite local businesses. So what are you waiting for? Hit that follow button and subscribe now to satisfy your cravings and show some love to the food scene.
Facebook: https://facebook.com/alexthethirdresto
Instagram: https://www.instagram.com/alexthethird_restaurant
Conclusion
The Alex III caters to all kinds of diners such as health-conscious, kids, and adults as it offers a wide array of dishes. Its diners love the generous servings and unique taste of its dishes. It has a peaceful ambiance that will give you a relaxing dining experience. You can also celebrate here at Alex III as it offers an instant celebration menu and celebration trays.