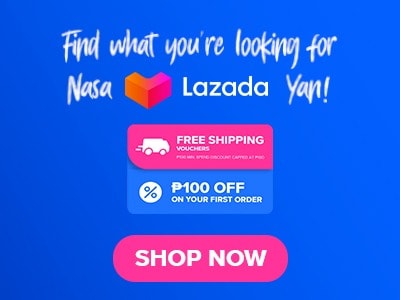 Nothing beats a great soup or a savory meal with your favorite people. At R&J Bulalohan, the commitment to serving flavorful and great quality meals that feature the finest collection of Filipino delicacies is unwavering. From their popular dishes as Bulalo and Sinigang, this restaurant is definitely the heart of Filipino cuisine. Here is their menu collection for you to check out.
Below, you'll find the updated list of R&J Bulalohan menu prices.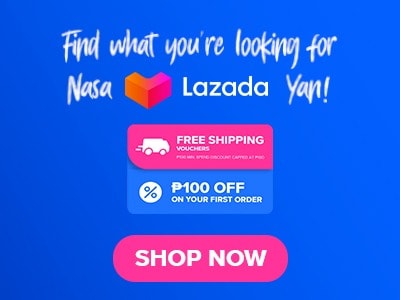 Menu Items
Price (PHP)

Appetizers

Chicharon Bulaklak
290
Crispy Ulo ng Baboy
479
Tokwa't Baboy
197
Pipino
117
Beef Taquitos
222
Crispy Shrimp
233
Plain Tokwa
117
Crispy Tenga
282
Steamed Tofu
167
Tamaba
491

Sandwiches

Clubhouse Sandwich
142
Ham Sandwich
89
Ham And Egg Sandwich
101

Pork

Crispy Pata
923
Sizzling Sisig
296
Lechon Kawali
253
Inihaw Na Liempo
271
Tocino
246
Pork Adobo
210
Pork Spareribs With Paprika
345
Longganisa
246
Breaded Porkchop
222
Patatim
960
Inihaw na Porkchop
222
Pork Baby Backribs
394
Lechon Kawali With Kare-Kare
406

Beef

Bulalo Special
731
Bulalo Regular (Without Vegetable)
670
Bulalito
577
Bulalo Steak
713
Beef Kare-kare
480
Beef Kaldereta
437
Beef Steak Filipino Style
319
Sizzling T-Bone Steak
388
Bicol Express
314
Crispy Tadyang Ng Baka
376
Beef Tapa
307

Chicken

Buffalo Wings
307
Hongkong Chicken
271
R & J Fried Chicken
314
Garlic Chicken
283
R&J Cantonese Chicken
603

Vegetables

Chopsuey
167
Torta Talong With Giniling
173
Tortang Talong Plain
111
Ensalada Talong
136
Pakbet
167
Kangkong
136
Oriental Mixed Vegetables With Tofu
290
Beef with Broccoli
413
Tinumok
234
Ampalaya Con Carne Vegetable
222
Pinangat
234
Seafood Chopsuey
319
Kilawin Labanos
173
Steamed Broccoli
222

Soup

Sinigang na Spareribs ng Baboy
344
Papaitan Baka
234
Papaitan Kambing
234
Sinigang Na Hipon
344
Sinigang Na Sugpo
394
Sinigang Sa Miso Ulo Ng Salmon
504
Soup 5
277

Seafoods

Crispy Hito
369
Fried Tawilis
185
Fried Tilapia
148
Tanigue Kilawin
319
Spicy Shrimp
345
Seafood Kare-kare
344
Fried Boneless Daing na Bangus
505
Garlic Prawn
394
Pusit
357
Sizzling Seafood Sisig
344
Sizzling Mixed Seafood With Broccoli
381
Hito Adobo sa Gata
468
Halabos na Sugpo
394
Tempura
394
Camaron Rebosado
345
Shrimp Gambas
357
Calamares
419
Fried Garlic Squid
419
Tuna Belly
882
Tuna Panga
670
Inihaw Na Pusit Bagsat
443
Inihaw Na Pusit Lumot
543
Lapu Lapu
517
Pla-Pla
271
Inihaw na Tanigue
369

Specialties

Adobo Kambing
413
Kalderetang Kambing
413
Kilawin Kambing
320
Tofu Steak
191

Rice

Plain Rice
41
Yang Chow Fried Rice
173
Garlic Rice
57
Pork Fried Rice
87
Beef Fried Rice
87
Sisig Fried Rice
216

Breakfast

Tapsilog
185
Chicksilog
148
Tosilog
148
Mixsilog
405
Cornsilog
173
Bangsilog
148
Longsilog
148
Adsilog
148

Binalot sa Dahon

Binalot Sa Dahon 2
246
Binalot Sa Dahon 1
173

Package Meals

Package 1
2,029
Package 2
2,029
Package 3
2,029
Package 4
2,029

Group Meals

Group 1
909
Group 2
1,045
Group 3
1,192
Group 4
1,451
Group 5
1,451

Diskwento Barato Meals

Barato 1
1,475
Barato 2
934
Barato 3
851
Barato 4
811
Barato 5
755

Pancit sa Bilao

Bihon-Canton Guisado
283
Sotanghon Guisado
296
Miki Bihon
265
Bihon Guisado
240

Super Magic Meals

Magic 1
233
Magic 2
245
Magic 3
233
Magic 4
208
Magic 5
221
Magic 6
245
Magic 7
245
Magic 8
245
Magic 9
208
Magic 10
270
Magic 11
208
Magic 12
221
Magic 13
258
Magic 14
233
Magic 15
245
Magic 16
203
Magic 17
221
Magic 18
233
Magic 19
282
Magic 20
258

Inihaw & Crispy Bilao

Mixed Ihaw-ihaw
1,339
Crispy Mix
1,684
Prito Mix
1,206
Inihaw Mix
983
Mix BBQ
922

Noodles & Congee

Canton
130
R & J Seafood Lomi
160
Lomi (Regular)
123
Sotanghon Guisado
136
Bihon Canton
130
Bihon (For reference)
123
Miki-bihon (For reference)
123
Bulalo Mami
117
Plain Lugaw
80
Oriental Seafoods Noodle
246

Goto Fiesta

R&J Goto Fiesta Special
259
R&J Goto Fiesta Regular
210
R&J Goto Fiesta Classic
171
R&J Goto Fiesta Solo
142
R&J Goto Fiesta Solo
126
R&J Goto Fiesta Solo
141

Sides

French Fries
67

Desserts

Buko Pandan
66
Leche Flan
66

Non-Alcoholic Beverages

Pineapple in Can
68
Coke Zero (Canned)
68
Mineral Water (Bottled)
37
Coke Regular (Canned)
68
Minute Maid Pulpy Orange
68
Coke Light (Canned)
68

Alcoholic Beverages

Red Horse
89
San Miguel Pale Pilsen
87
San Mig Light
93
About R&J Bulalohan
R&J Bulalohan is classified as one of the top casual dining restaurants that offer traditional Filipino cuisines that feature various textures and hearty vibes from their menu collection that provides you with the mother's love of cooking. From the aromatic fumes that certainly provide a pure indulgence to every sip of their savory soup. It comes as no surprise that they have maintained their place for a long time and continuously earned the love of every Filipino and tourist.
R&J Bulalohan Menu Best Seller
Now for the long-awaited menu best-seller list that offers you the flavorful dining experience that you don't want to miss. Here are the best-selling dishes at R&J Bulalohan.
Bulalo Special – This iconic Filipino cuisine will give you the best day, especially during rainy seasons. It is a beef soup cooked in bone marrow along with oxtail that is perfectly seasoned and savory to its finest meal.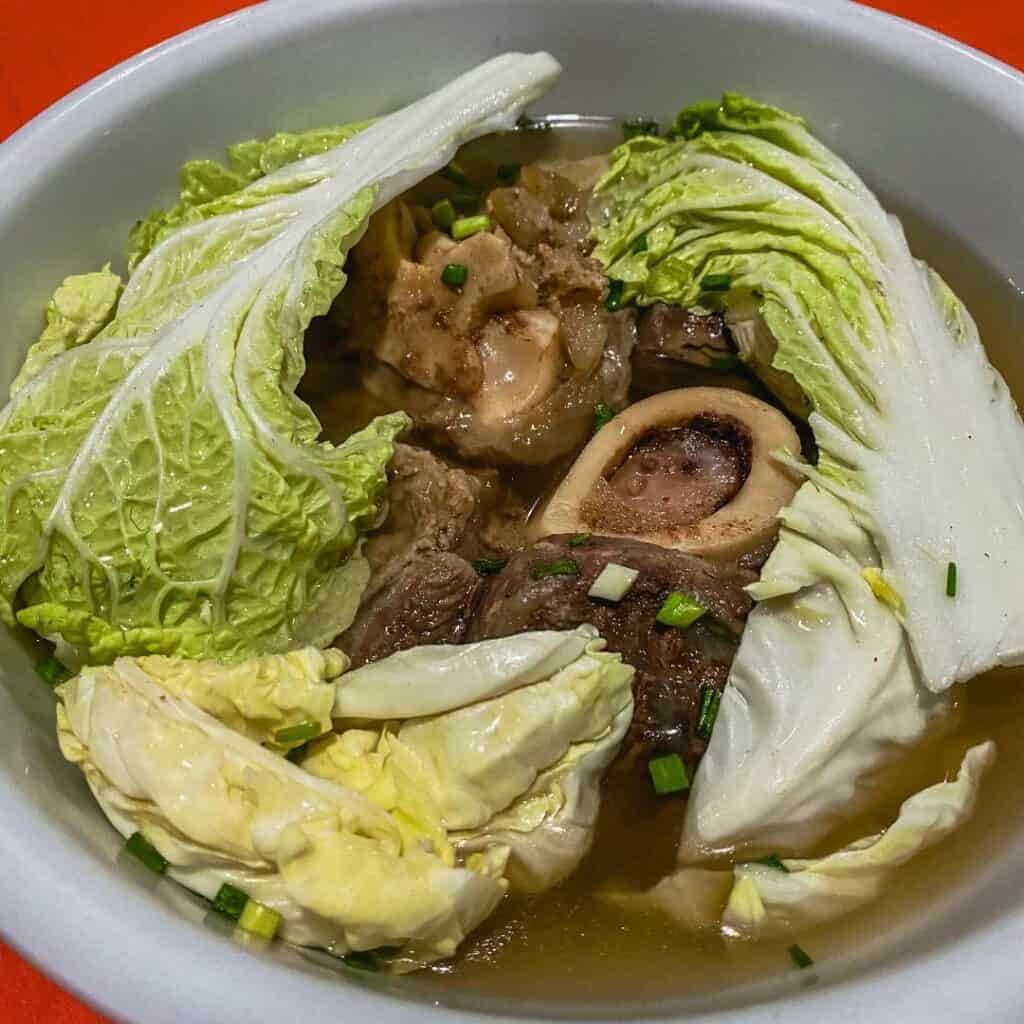 Sinigang na Spareribs ng Baboy – The level of sourness of this sinigang menu of R&J Bulalohan is definitely to love which is enhanced with pork ribs along with vegetable and tamarind juice. 
Fried Tawilis – This crispy small silver fish is one of the native delicacies in the Philippines that gives you the perfect crunch with its golden brown texture.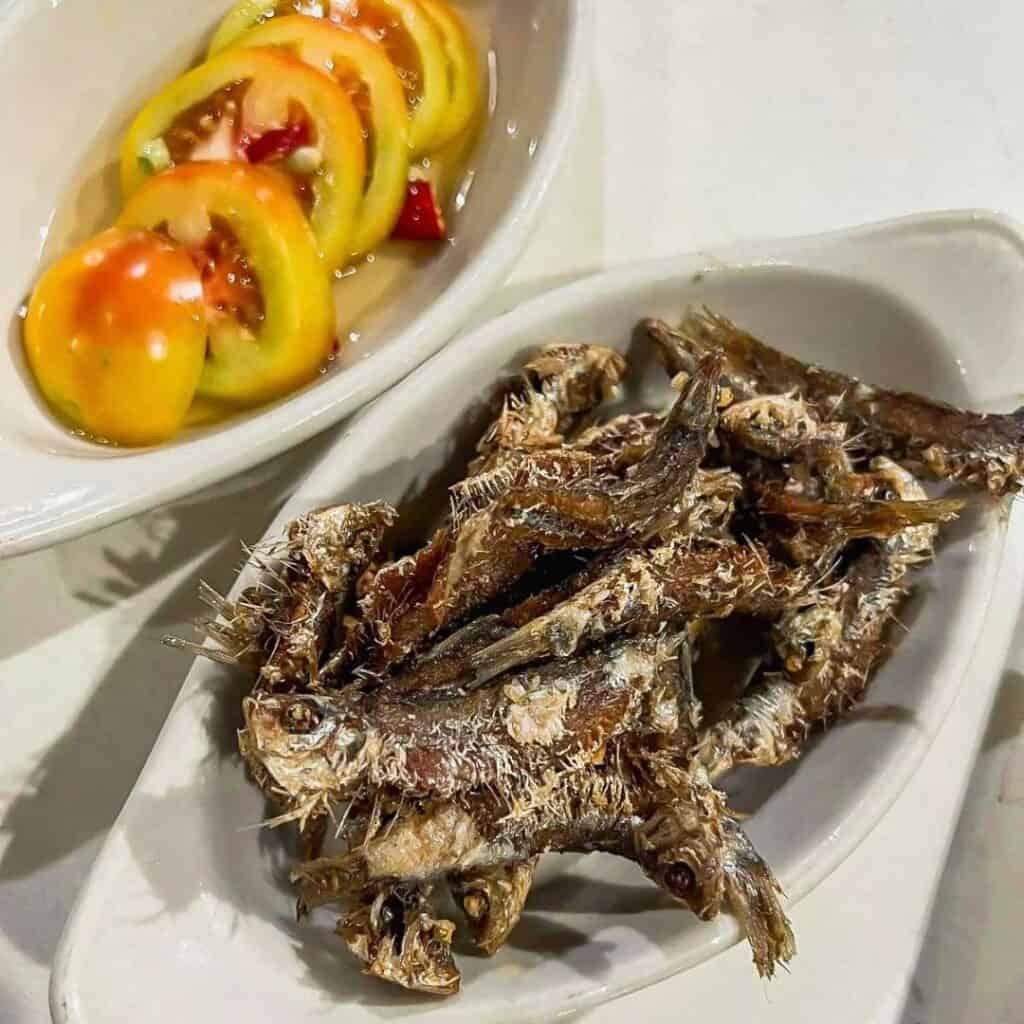 Lumpiang Shanghai – An all-star in every Filipino reunion! This Lumpiang Shanghai offers you the crunch and the flavorful bite you need in this spill roll that features ground pork, and minced vegetables.
Lechon Kawali – Another Filipino favorite that offers you a crispy pork belly that is chopped into pieces giving you the crispy golden brown and succulent insides.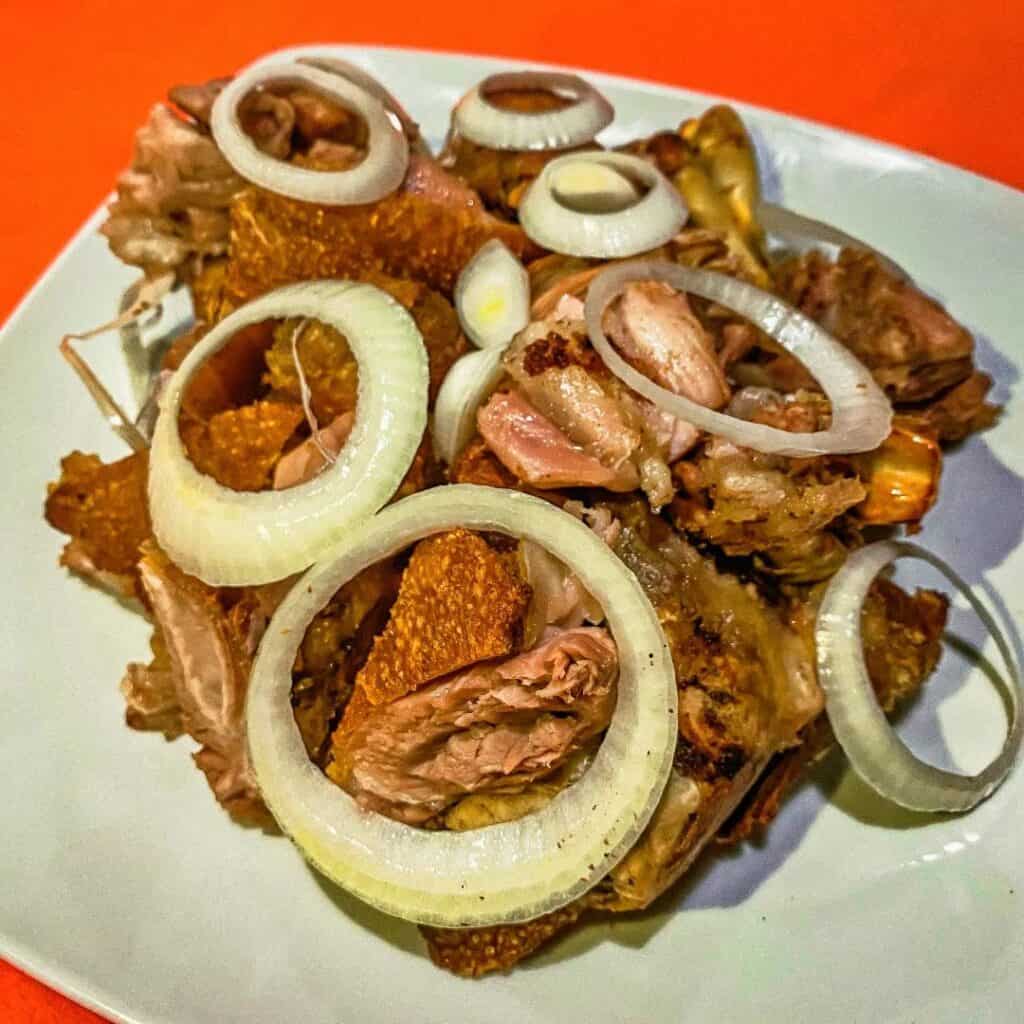 Pork
Another savorful experience will be indulged and delighted with their hottest collection of Pork Cuisines that offers you the finest spices and flavors of Filipino delicacies!
Tocino – This Filipino favorite breakfast menu from R&J Bulalohan offers you the balanced flavor of Sweet and salty perfectly cured pork that is intricately marinated in mixtures such as soy sauce, sugar vinegar, and more.
Pork Adobo – Another all-star at R&J Bulalohan gives you the savory bowl of this Pork Adobo that is made out of Pork slices, soy sauce, and vinegar along with other spices and seasonings.
Inihaw na Liempo – The fiery adventure of this inihaw na liempo is worth being recognized globally. The mixture of soy sauce with vinegar and garlic is one of the best things in this grilled liempo. It is slightly charred to give you the sublet crispy and juicy bites.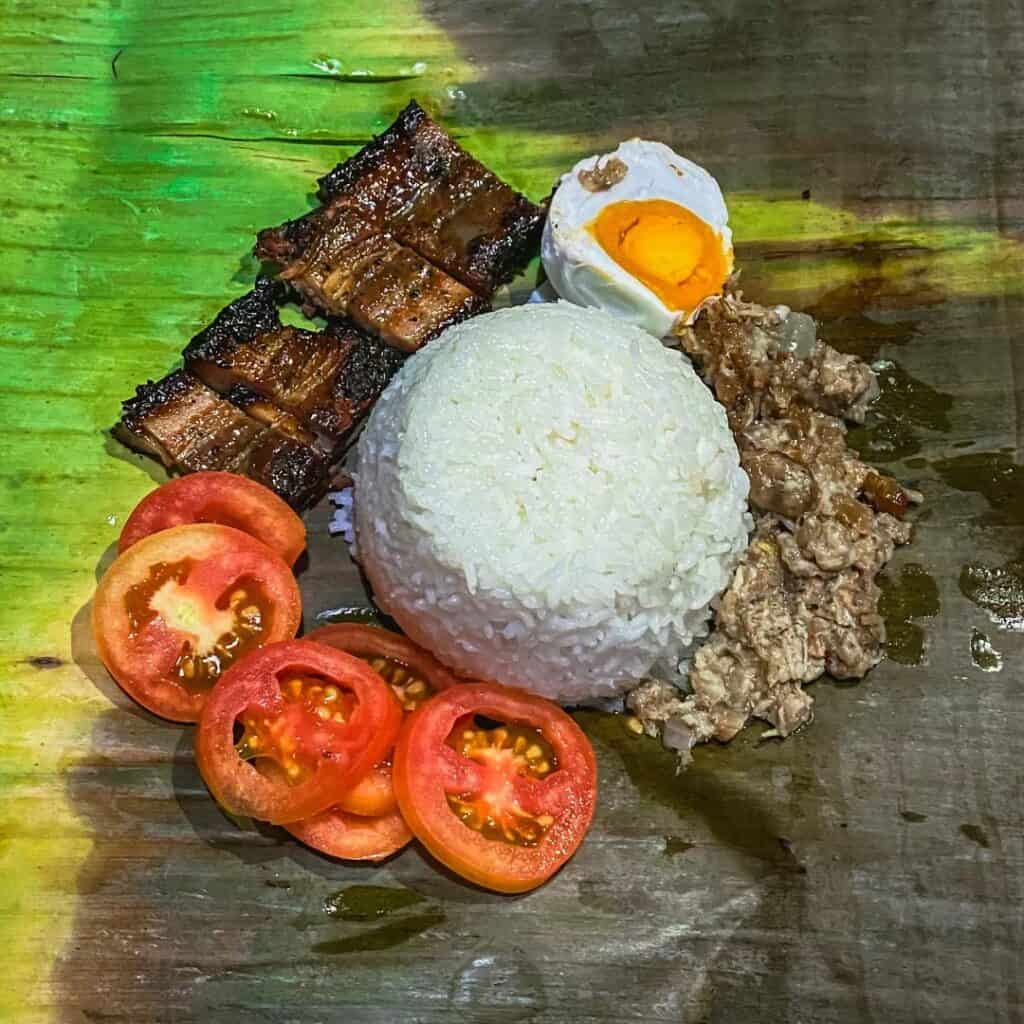 Sizzling Sisig – the Filipino favorite pulutan is here to give you the finest flavors of this chunky and juicy sisig. It is made out of chopped pork flavored with chili and onions as well as the calamansi juice that enhances the natural flavor of the pork.
Vegetables
After a heavily meaty dish, it is time to side for something healthy and something flavorful. This collection is perfect if you want to have an extra healthy choice but delicious bites of their collection.
Beef with Broccoli – This stir-fried R&J Bulalohan menu offers you the various textures of thinly sliced beef that is marinated in special seasoning and cooked to its utmost tenderness. The broccoli in this dish gives additional character and depth to the dish.
Chopseuy – An extra healthy dish is here to give you the finest flavors of mixed vegetables that are perfectly sliced and cooked until they give the desired texture of the dish. It is perfectly seasoned and a highly recommended dish in their vegetable collection.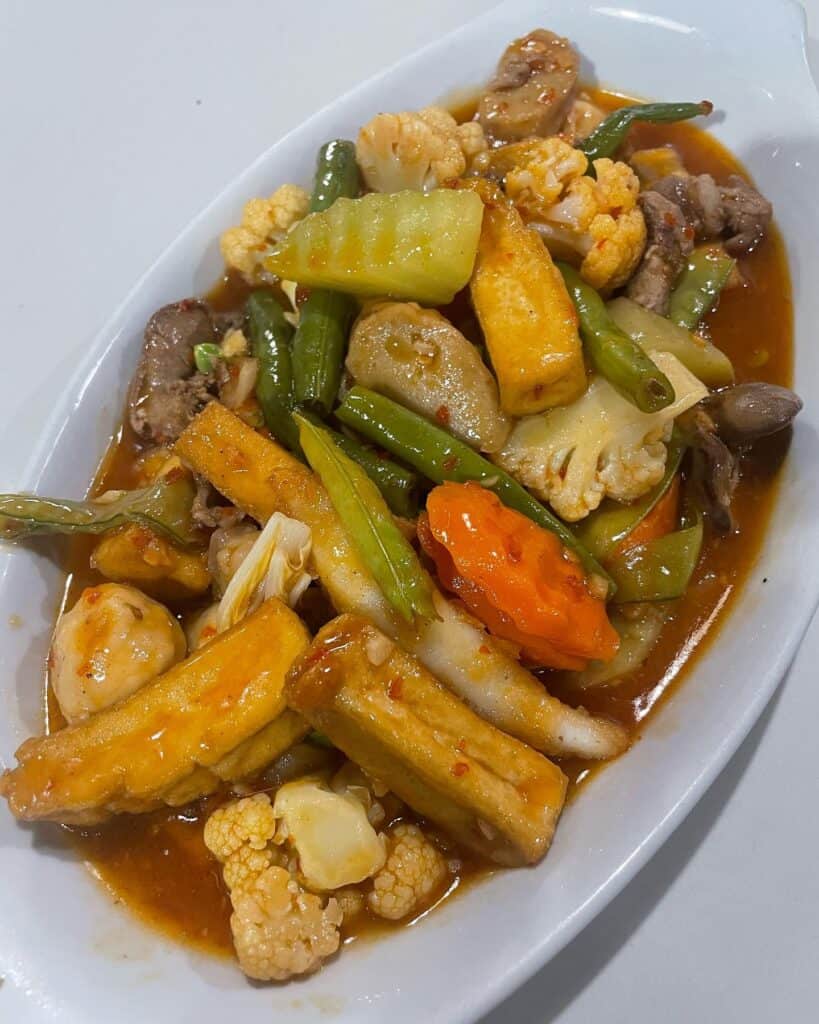 Torta Talong with Giniling – This savory eggplant that is cooked with eggs and various mixtures that are deep fried until it reaches golden brown is partnered with a savory ground beef that highlights the fusion and Filipino seasonings.
Pinangat – Another comfort food of the many that features a sour soup that is flavored with fish. It is cooked in a meticulous manner as it needs to be flaky and extra thick and is served with vegetables and tamarind juice.
R&J Bulalohan Menu Delivery
Step into the world of Filipino cuisine at R&J Bulalohan and if you are looking for a way to enjoy this comfort food in the comfort of your home, I offer you this delivery method you can do to have your favorite R&J Bulalohan dish delivered right to your doorstep. You can order through FoodPanda Philippines for a very efficient and faster transaction. They also offer various coupons for extra deals and discounts.
Social Media Pages
Stay tuned for tempting treats, sizzling surprises, and unforgettable meals that will fill your feed with foodie happiness. Let's share the love for great food together – one post at a time!"
Facebook: https://www.facebook.com/randj.bulalohan
Instagram: https://www.instagram.com/randj_bulalohan
Frequently Asked Questions
What type of cuisine does R&J Bulalohan offer?
R&J Bulalohan offers you a delightful collection of classic and traditional Filipino cuisines that have a special place in the Filipino heart. They offer hearty meals and comfort food that you have loved since then.
What is R&J Bulalohan known for?
Just the way their name stands for itself, R&J Bulalohan is famous for its special Bulalo along with other flavorful collections of Filipino dishes.
What are the operating hours of R&J Bulalohan?
R&J Bulalohan operates as early as 6 AM until 11:30 PM every day.
Can I order takeout or delivery?
They offer dine-in and In-store pick up so you can order through third-party delivery channels such as FoodPanda Philippines.
Conclusion
In conclusion, R&J Bulalohan is a restaurant that will fill you with memorable experiences. From their flavorful menu collection such as their special bulalo which is their main highlight, this restaurant will never go wrong when it comes to your flavorful Filipino cravings. It is also a great thing that they never settle on classics but continuously venture into something innovative by launching new menus such as their latest Crispy and Tender Cantonese Fried Chicken. As a blogger, those kinds of enthusiasm and commitment are a great advantage for a restaurant that will lead them to reach greater heights