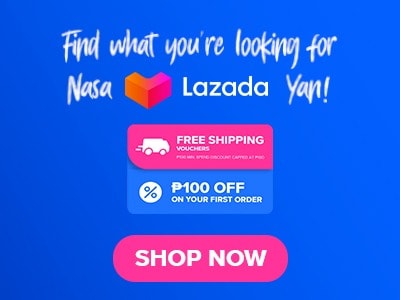 A lot of places offer delicious flavored fried chicken and if you are looking for a great place I have a recommendation for you. Wingers Unlimited menu offers delicious flavored chicken for you to enjoy, they have a lot of flavors to choose from and will surely satisfy your chicken cravings as soon as you try their products. Have you heard about them? If yes have you tried their products? If not and you're interested then this is the right article for you since we are going to know them a little bit more, we are going to know which items are their best sellers, the prices of their food per order, and also some of their other products. Ready? If yes then let's start!
Below, you'll find the updated list of Wingers Unlimited menu prices.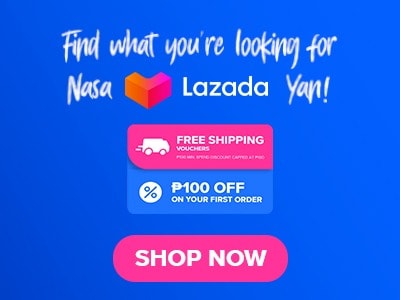 Menu Items
Price (PHP)

Drinks

Pineapple
41
Ice Tea
41
Orange
41
Cucumber Lemonade
41
Pepsi
38
Mirinda
38
Mountain Dew
38
7UP
38
Bottled Water
25

Chicken wings

Sgt. Garlic Pepper (Wings)
300
Col. Sweet Mustard (Wings)
300
Maj. Barbecue (Wings)
300
Private Plain (Wings)
300
John Doe - Mystery Sauce (Wings)
300

Promo

Combat Ration
399
Ready to Cook Wingers Experience
750

Winger saver meals

Wing Ranger Solo
109
Wing Ranger Meal 1
119
Wing Ranger Meal 2
149
Army Solo 1
89
Army Solo 2
152
Army Meal 1
105
Army Meal 2
168

Ala carte sauces

Extra Sauce John Doe Large
70
Extra Sauce Col Sweet Mustard Large
70
Extra Sauce Maj Barbecue Large
70
Extra Sauce Sgt. Garlic Pepper Large
70
Extra Sauce John Doe Small
35
Extra Sauce Col Sweet Mustard Small
35
Extra Sauce Maj Barbecue Small
35
Extra Sauce Sgt. Garlic Pepper Small
35

Rice meal

John Doe Rice Meal
125
Major Barbecue Rice Meal
125
Sgt. Garlic Pepper Rice Meal
125
Col. Sweet Mustard Rice Meal
125

Add Ons

Rice
25

Flavored fries

Fries Barbecue
111
Fries Cheese
111
Fries Sour Cream
111

Army Cuts

Sgt. Garlic Pepper (Cuts)
420
Col. Sweet Mustard (Cuts)
420
Maj. Barbecue (Cuts)
420
Private Plain (Cuts)
420
John Doe - Mystery Sauce (Cuts)
420
About Wingers Unlimited
Wingers Unlimited is a place that offers delicious chicken. This concept was started by 5 man team which are also brothers-in-law who shared the same interest, a love for chicken! Inspired to make a business out of the same interest they created the 5 brads dragon food corporation. Their first business is the New York Buffalo Brad's Hot Wings which is located at Cebu I.T. Park.
But since this place is a bit upscale they decided to create another business where everyone could afford their products and that's the start for Wingers Unlimited to take place. They started this in July of 2017. For a very affordable price, you can enjoy their unlimited chicken wings, fries, drinks, and rice. They also have local beers sold separately if you want to match your chicken wings with an ice-cold beer.
You can choose from their variety of flavors like Private Plain, John Doe, Sgt. Garlic Pepper, Col. Sweet mustard, and Major Barbecue while every month they release a monthly mystery flavor so customers can expect a new flavor every month. One of the best things about Wingers Unlimited is that you can have as much as you want just make sure that you won't leave any leftovers.
This place is also trying to lessen waste usage and use iPads to take orders instead of writing them on paper. Go and get your chicken wings cravings fixed and try visiting them especially if you are residing in the Cebu area since all of their branches are in Cebu only.
Wingers Unlimited Menu Chicken Wings
Major Barbecue – The major barbecue chicken wings of Wingers Unlimited are my top choice when it comes to their chicken wings. This has that savory barbecue flavor with a slight saltiness and sweetness combined. Their major barbecue tastes really good plus the chicken wings are crispy but not overly cooked, it is still juicy and tasty even on the inside. The major barbecue flavor of Wingers Unlimited is also one of their customer's top choices and also a must-try.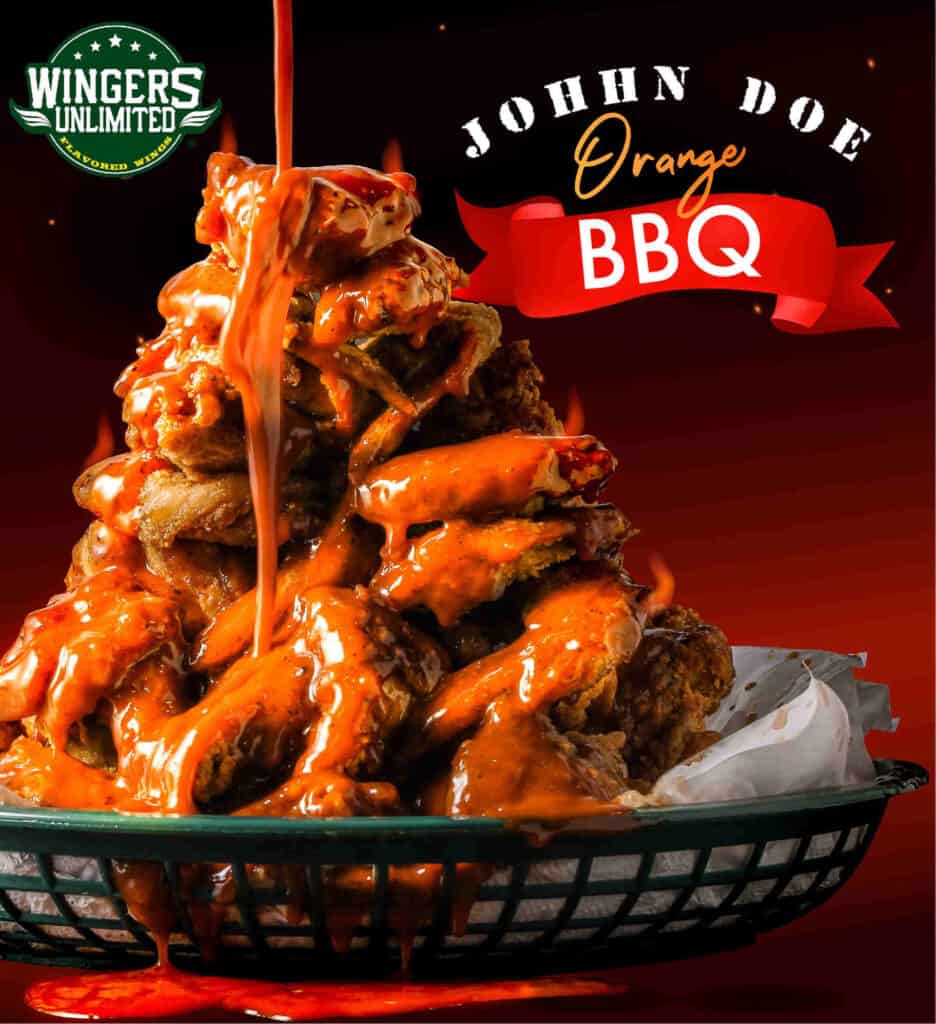 Sgt. Garlic and Pepper – The Sgt. Garlic and Pepper menu of Wingers Unlimited taste delicious, this one is what I can recommend for those who don't want sweet-flavored chicken wings. Their Sgt. Garlic and pepper have a strong taste of garlic and pepper but are not too overpowering since you can still enjoy the taste of their chicken, and just like their other chicken wings the chicken is tender and crispy at the same time, it is juicy on the inside with garlicky flavor into it, maybe they marinated the chicken wings into a brine solution just a guess. This flavor is also one of their most ordered flavor on the list. 
Col. Sweet mustard – A lot of people including myself don't like the taste of plain mustard but the variation of Wingers Unlimited's Col. Sweet mustard will surely change your mind just like I did. This one taste gorgeous it has a sweet and mustardy flavor that will surely give your tastebuds a satisfying taste. Col. Sweet mustard isn't really too sweet just right. The flavor of the mustard is actually a bit strong but it is definitely delicious.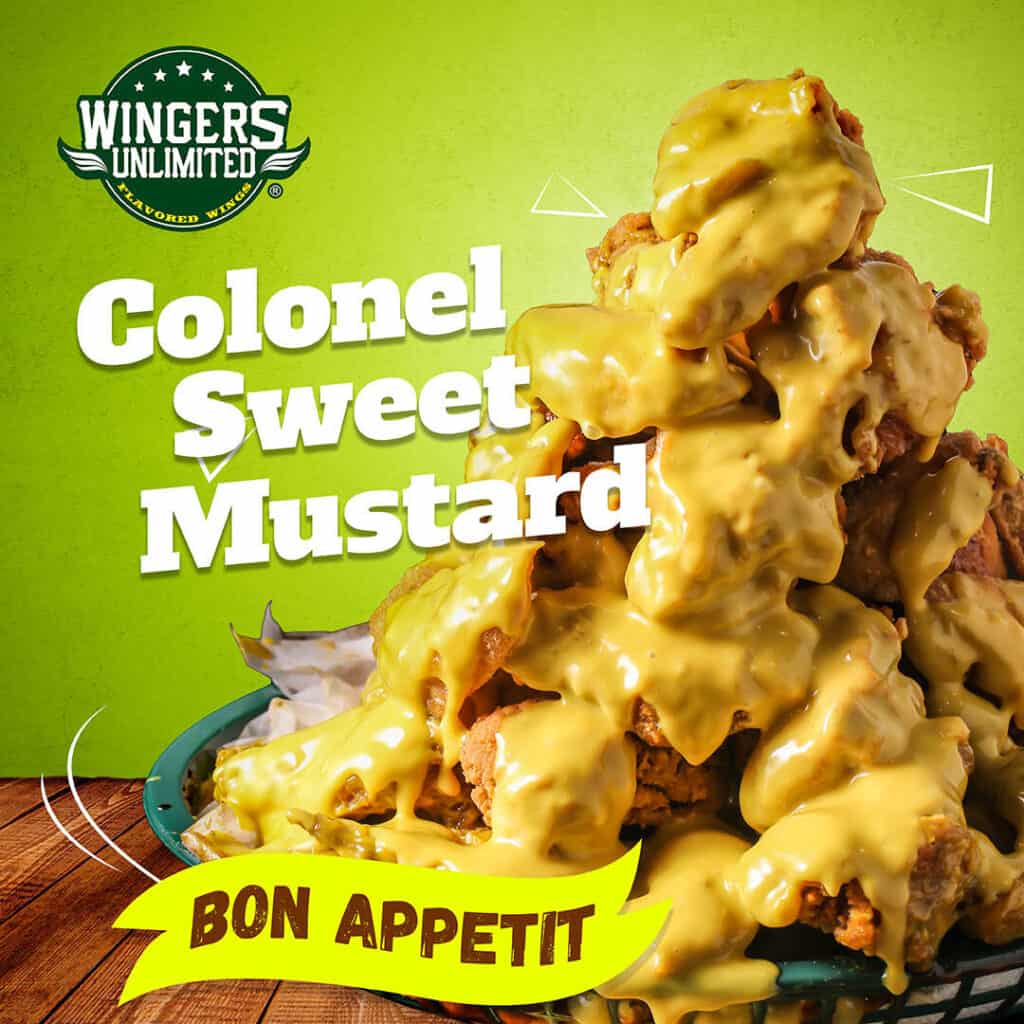 John Doe – This Wingers Unlimited menu is a combination of sweet and spicy flavor that you will definitely love. It has its super delicious mango sriracha that will surely give a little spicy and sweet kick to every bite. If you love the combination of sweet and spicy at the same time then this is the perfect chicken wings flavor for you. This is actually my personal favorite aside from major barbecue since it has all the right flavors that I am actually looking for a chicken wings. You have to try this one if you don't want to miss out.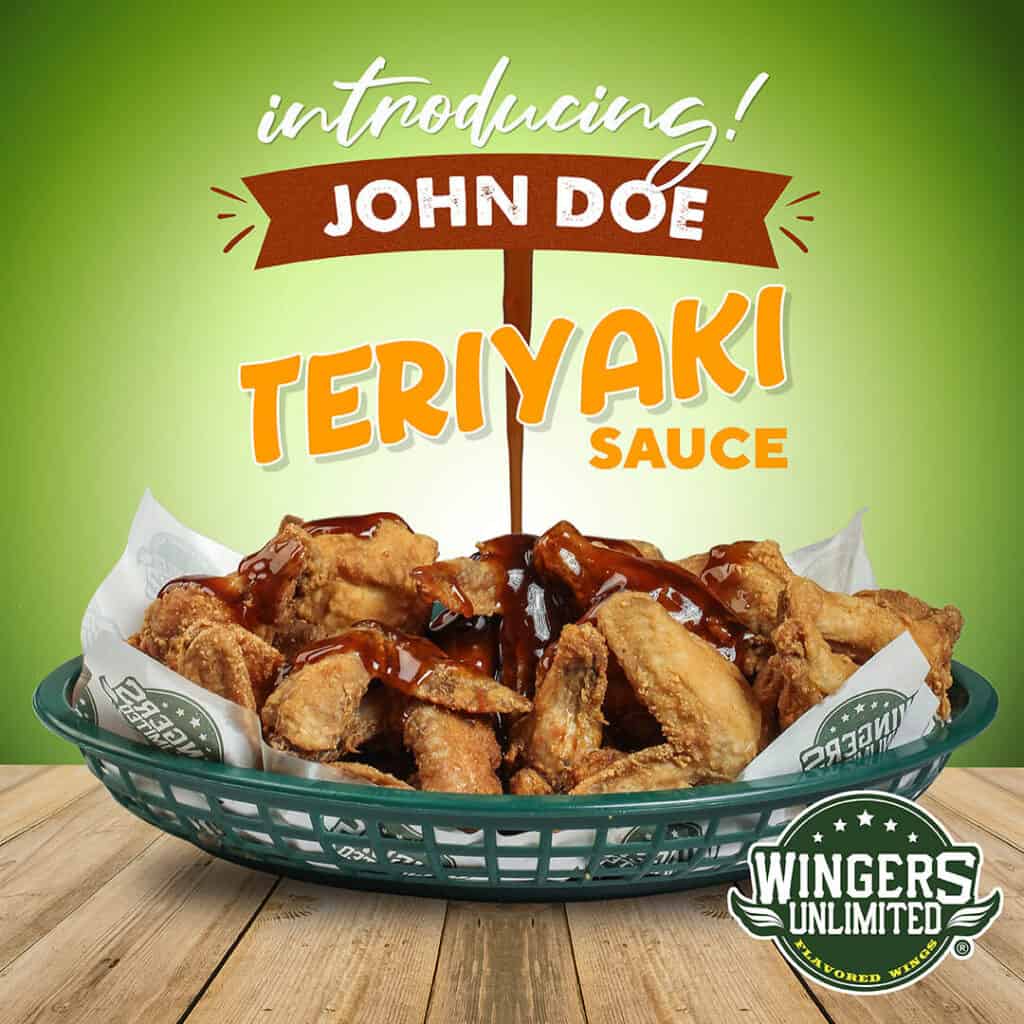 Private Plain – Wingers Unlimited's Private Plain is another great choice. I honestly thought that their Private Plain was just plain fried chicken that's why I didn't try it at first, luckily my friend who was with me at that time ordered this one and asked me to try it, at first I was a bit hesitant since I do not want a plain chicken honestly however I found out that it was plain chicken but drenched in butter. Yes, drenched in butter that's why it's really tasty. Lesson learned not to judge easily before tasting it first. This one is really good.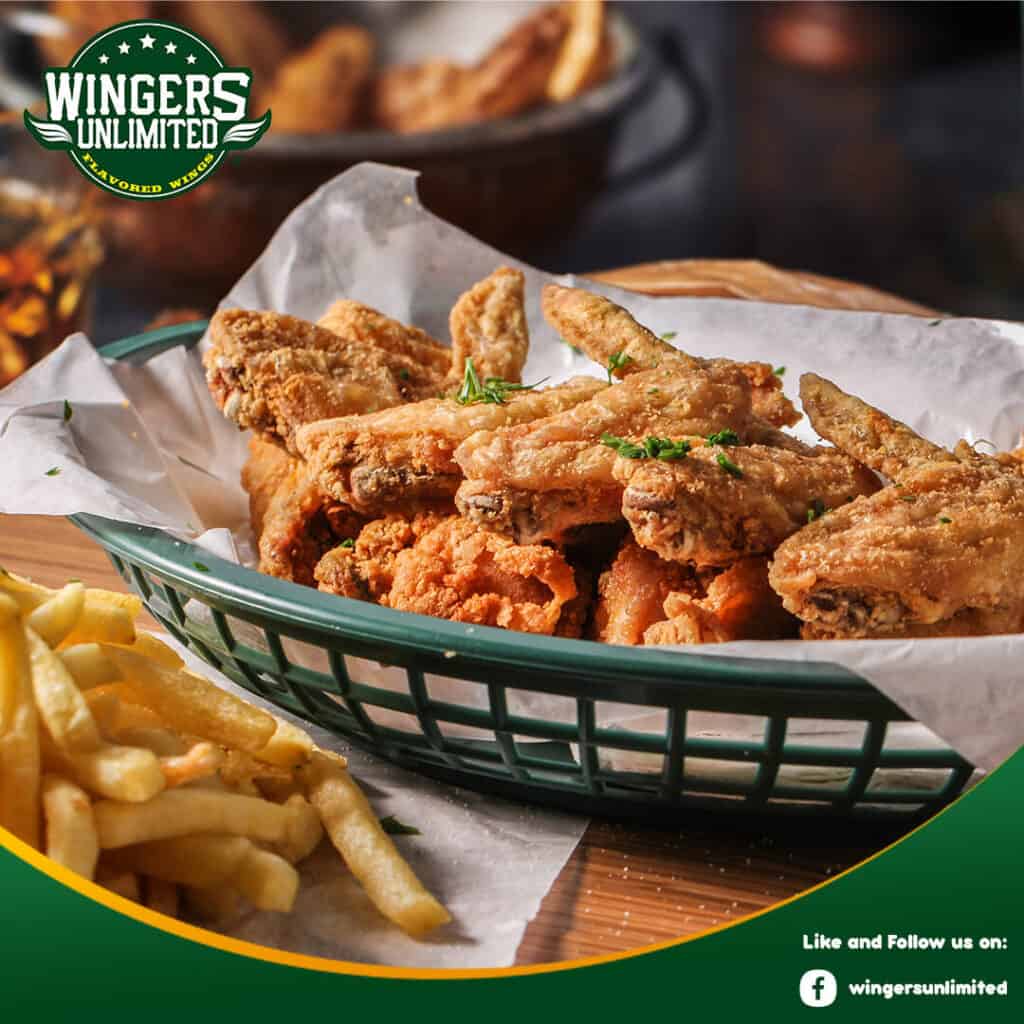 Wingers Unlimited Menu Delivery
Wingers Unlimited branches offer delivery for their Pag-asa branch all you have to do is to call 09052532797 and for their Mango branch, you may call 09453481288. Delivery is available through Grab and Lalamove, charges depend on these delivery platforms. You can also use Foodpanda.
Social Media Pages
To stay updated on Wingers Unlimited's latest chicken wing menu and promotions, make sure to follow their social media pages. You'll be able to see their delicious wings and stay updated on their latest promotions.
Facebook: https://www.facebook.com/wingersunlimited
Instagram: https://www.instagram.com/wingers.unlimited
TikTok: https://www.tiktok.com/@wingersunlimited
YouTube: https://www.youtube.com/@wingersunlimited
Facts
What are Wingers Unlimited business hours?
Wingers Unlimited's business hours may vary depending upon their branches, though the opening hours are around 10:30-11:00 AM the closing time could be as early as 8:30 PM or 10:00 PM.
Does Wingers Unlimited have a parking space?
Yes, if you are going to visit them no worries, parking space is available.
What are the payment methods available at Wingers Unlimited?
Wingers Unlimited is now accepting major credit cards for payments only for dine-in and take-out orders. You may now enjoy the easier and more convenient way to pay. Also, they are accepting cash payments.
Are they halal-certified?
Wingers Unlimited serves alcoholic beverages therefore Wingers Unlimited is a non-halal certified establishment.
Conclusion
I recommend Wingers Unlimited to any food lovers or anyone who definitely loves chicken, especially chicken wings. The Wingers Unlimited menu has a lot of different flavors of chicken wings to choose from. The place is great and the ambiance is cozy inside. They have great customer service. Pay them a visit and satisfy your chicken wings cravings. Their products are absolutely delicious and irresistible. Overall experience with this place is awesome, with delicious foods and affordable meals all in one place.