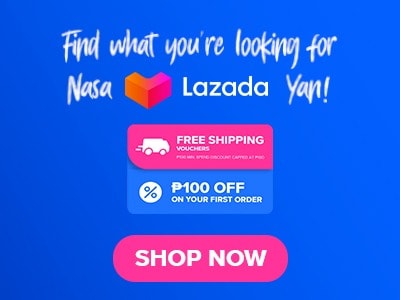 Lechon is one of the most popular dishes on Filipino occasions, especially fiesta or birthdays. May Filipinos and also foreign nationalities tried our Lechon and they love it. Are you craving Lechon and want to know where can you get the most delicious and affordable lechon in the market? Look no more I found it for you. Manilachon menu is a lechon restaurant that offered delicious classic lechon that is affordable and delicious. They make sure that every lechon they serve is quality and good. Let's get to know Manilachon more, let's talk about their lechon and other items and of course their price. Let's start.
Below, you'll find the updated list of Manilachon menu prices.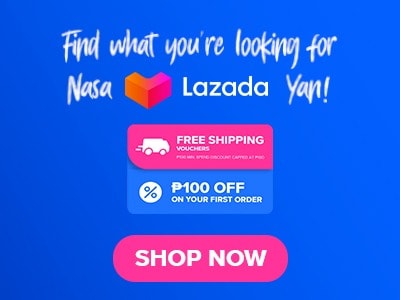 Menu Items
Price (PHP)

Spicy garlic

1/4kg
335
1/2kg
670
1kg
1340

Classic

1/4kg
319
1/2kg
638
1kg
1276

BBQ Ribs

C1 Solo meal
219
Add on: Double rice
5

BBQ Chicken

D1 solo meal
179
Add on: Double rice
5

BBQ Liempo

E1 solo meal
125
Add on: Double rice
5

Extras

Java rice
25
Plain rice
25
Salsa
15

Drinks

Coca cola products
45
Iced tea
37
Bottled water
25
About Manilachon
Kel pascual is the founder of Manilachon. He is living proof that anyone can be successful in business regardless of their educational background. While there is a lot of lechon business mushrooming the metro Kel started his business selling Porchetta-style Lechon belly. Their customers witness that their porchetta is really delicious. Pascual has a passion for cooking that's the reason why he took culinary arts, however, his father lost his job, and that's the reason why he was forced to stop his studies.
He then became a call center agent but his passion for cooking continued to call him that's when he started with 4,000 PHP capital while selling lechon belly's at the bazaar. Kel Pascual said that the key to success is to look for a product and be good at it and that's what he did, he mastered the art of cooking lechon belly recipes. He noticed that his business is already a hit when he reached 30,000 PHP income a day. As of now he has 3 branches and continuing to grow.
Manilachon Menu Spicy Garlic Porchetta
Their spicy garlic porchetta is very tasty. Savory and a bit fatty, it has a salty and spicy flavor aside from garlicky. Porchetta is an Italian dish and Manilachon's version of porchetta gives justice to the original recipe. So good inside and crispy outside, it has a mild taste which is good and they serve it with a dipping sauce but their spicy garlic porchetta alone is already a treat.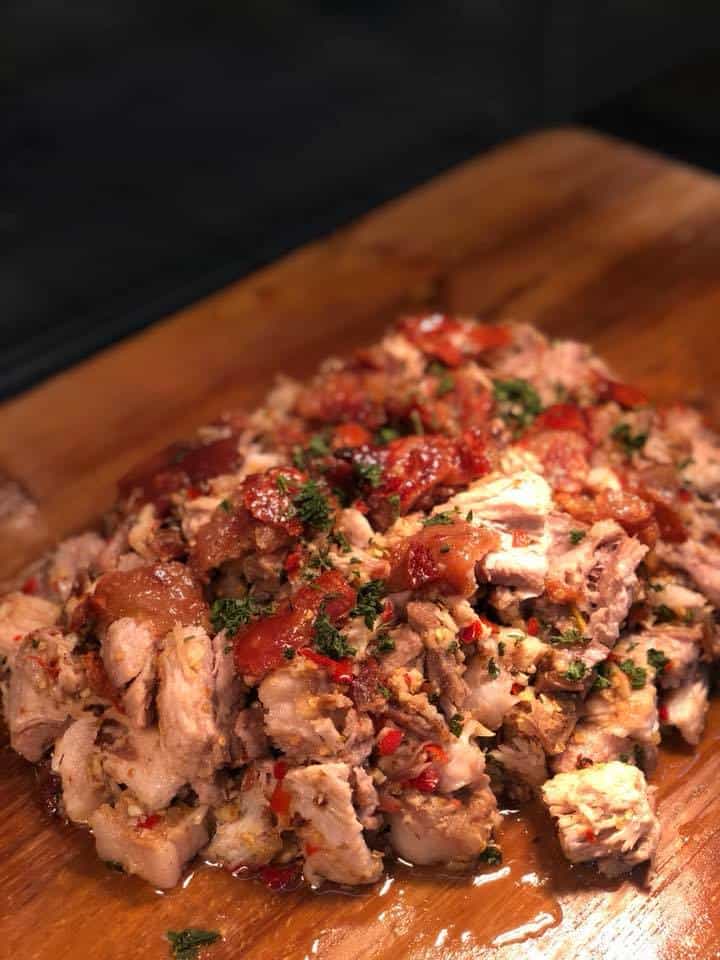 This Manilachon menu will cost 335 PHP for 1/4 kg, 670 PHP for 1/2 kg, and 1340 PHP for 1 kg of spicy garlic porchetta. You can also order this for a solo meal. The solo meal includes porchetta, salsa, rice, and unlimited soup for only 159 PHP.
Classic Porchetta
Manilachon's classic porchetta has that crispy skin that is so good with its sauce. Just like their spicy garlic porchetta, it has a savory taste from the spices that they infuse with this dish. When it comes to the taste it also has a mild taste and really great especially if you are a fan of pork dishes. You can also order their classic porchetta in 1/4 kg for only 319 PHP, 1/2 kg for only 638 PHP, and 1kg for 638php. You can also order their classic porchetta in a solo meal for only 159 PHP. Their classic porchetta solo meal includes Lechon porchetta, rice, salsa, and unlimited soup.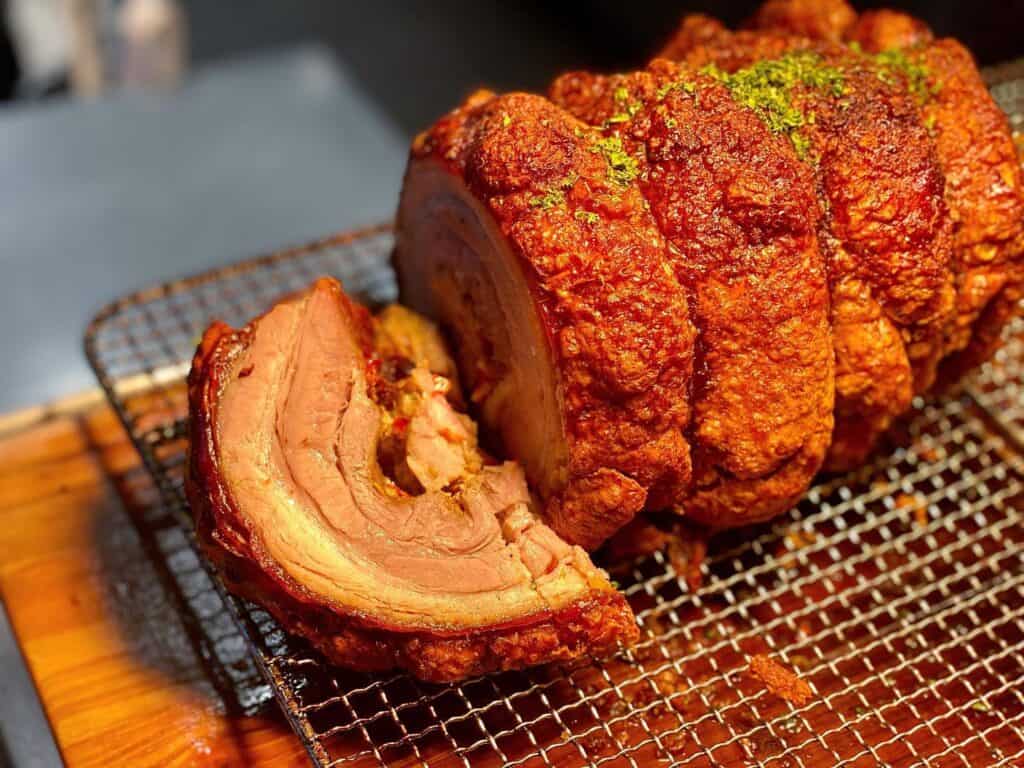 BBQ Chicken
Of course, Manilachon not only focused on Lechon but also other delicious menus. They also have BBQ Chicken which will cost you 179 PHP for a solo meal. This includes 1-quarter chicken, rice, and unlimited soup. Their barbecue chicken has a mild salty and a little sweet taste just like the traditional Pinoy barbecue.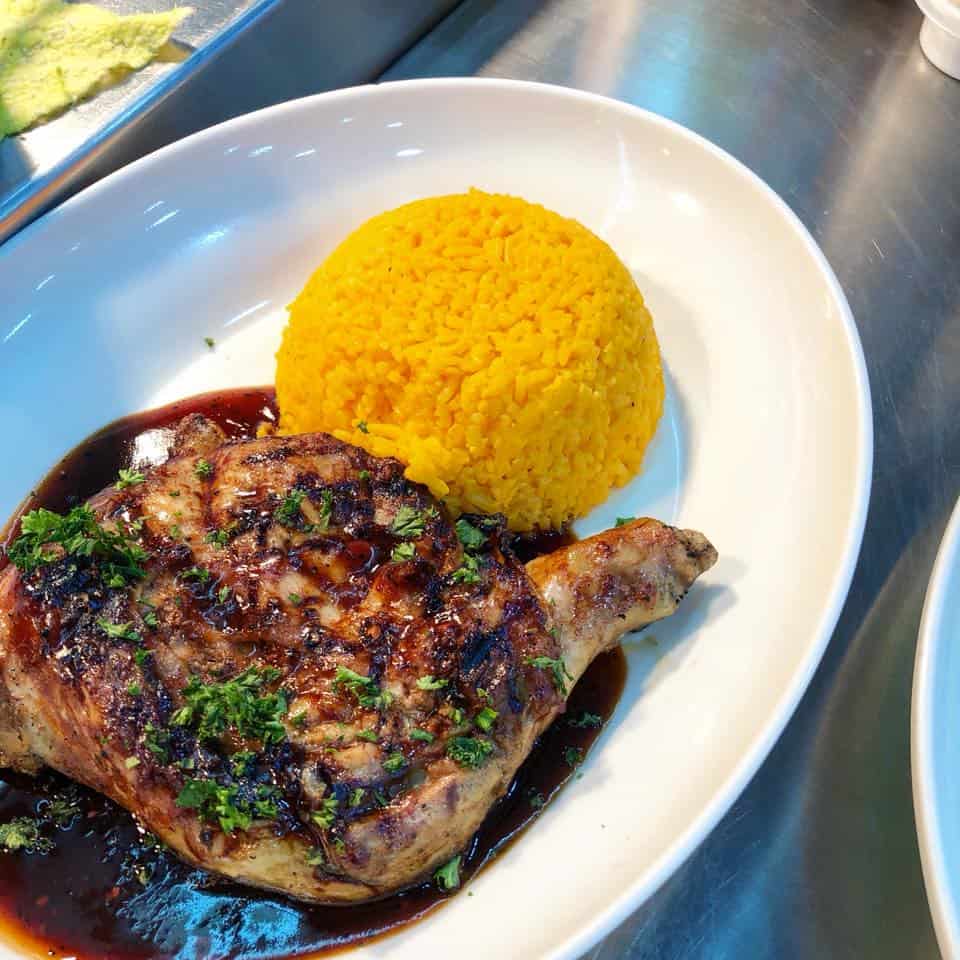 Chicken to be honest is well done but not burned, it is savory, juicy, and flavorful even without sauce. It has the right amount of pepper and other spices that complement the chicken meat. Juicy Tender and delicious.
Manilachon BBQ Ribs Menu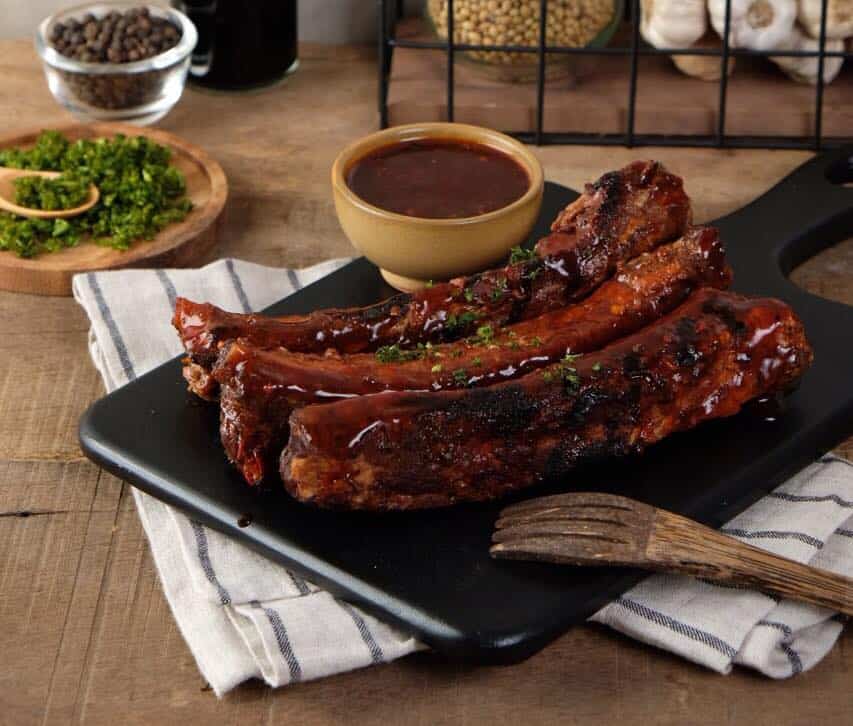 Just like the barbecue chicken their barbecue ribs has the right amount of spices and it has a sweet styled flavor of a Filipino-style barbecue. Very tasty and tender I like it more without any dipping sauce since it's already delicious without it. Perfectly partnered with any kind of rice whether it's garlic or plain. Their bbq ribs are available for solo orders for only 219 PHP. BBQ ribs solo order includes a rack of ribs, rice, and unlimited soup.
BBQ Liempo
Liempo is actually a pork belly marinated in garlic, salt, pepper, vinegar, and other spices before grilling. This menu from Manilachon has the right amount of fats that are really delicious and best with their dipping sauce. This one tastes fantastic and actually my personal favorite. The fats are absolutely delicious though I cannot recommend eating fats for customers with high blood pressure. You can order their bbq liempo for only 125 PHP, their solo order of bbq liempo includes 1 liempo, rice, and unlimited soup.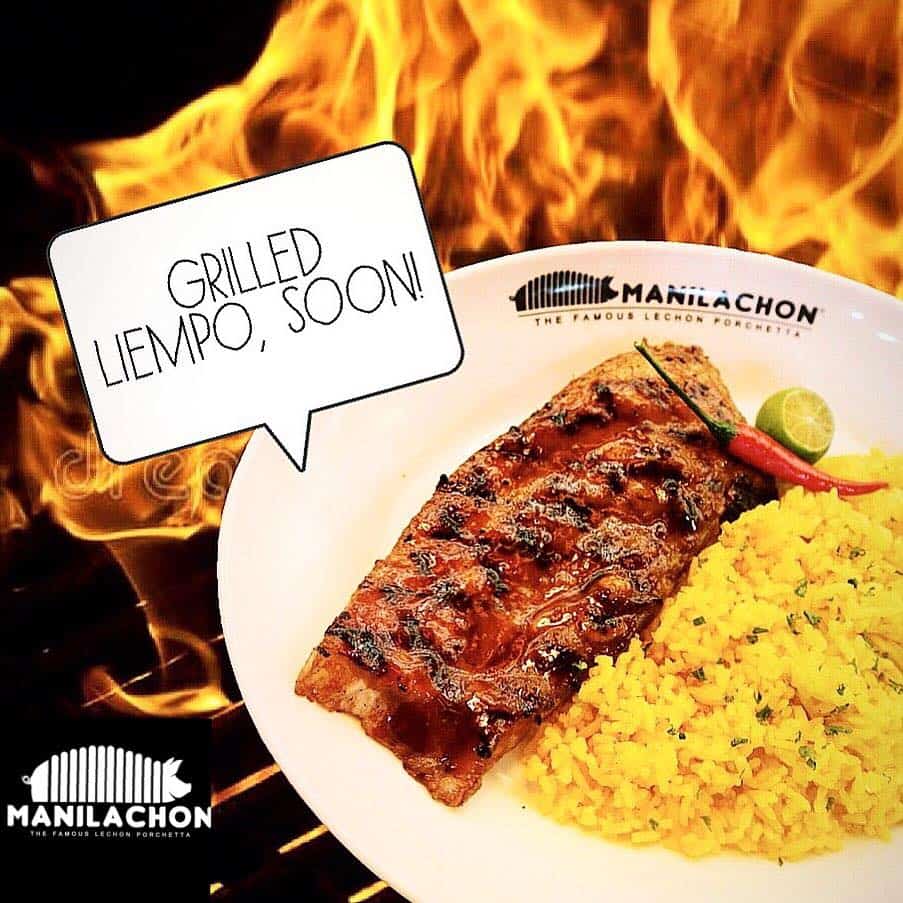 Extras
If you like to upgrade your rice or you need more of their dipping sauce you can order on their extras menu. Here they have Java rice for only 25 PHP, plain rice for only 25 PHP as well, and salsa for only 15 PHP. I can highly recommend their Java rice its really good with the porchetta, to be honest. Their dipping sauce is a must to order as well since the sauce is really good.
Manilachon Menu Delivery
Order your favorite Manilachon food items thru food panda or your favorite leading delivery services near your location. Please take note that food items will be available depending on the product availability. All you have to do is to download the app to order for your convenience.
Social Media Pages
Be updated on the current and latest news about the Manilachon menu, promos, or discounts if you follow them through social media platforms. They'd created several pages across different platforms for their customers' convenience. You can check out their pages if you follow the links provided below.
Facebook: https://www.facebook.com/manilachon
Instagram: https://www.instagram.com/manilachon
TikTok: https://www.tiktok.com/@manilachon
Conclusion
They made the best-tasting Lechon available for an affordable price only at their restaurant. Not only that, but the Manilachon menu has a lot to offer specially for those who want to try their famous porchetta or other products like barbecues. This place is awesome, very well-maintained, and customer friendly. The service is great crews are friendly and approachable. All of their food items are delicious it's like you're eating a home-cooked meal when you try going to their restaurant because of their hospitality towards their customers. I highly recommend this restaurant for foodies and lechon lovers like me, trust me these foods are really good. The best place, with delicious food and good service.