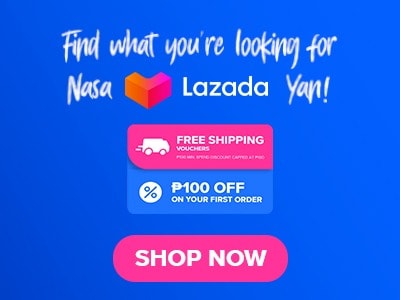 A lot of buffet restaurants are mushrooming around in our country these days and customers are liking them because of the savings if someone is a heavy eater or just wants to try a lot of food. Guess what? I found a buffet restaurant that offers Mongolian cuisine that I'm sure anyone will enjoy. The Hi Rice Grill menu has a lot of different dishes to offer and their price per head is quite affordable compared with the dishes that they serve. Have you heard about them? If not read this article to know more about them their prices and their food items. Let's go!
Below, you'll find the updated list of Hi Rice Grill menu prices.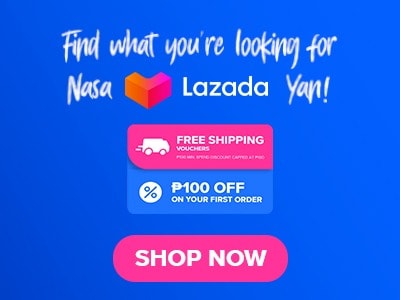 Menu
Price (PHP)

Weekdays

Adult
399
Kid (below 4ft)
199

Weekdays/Holidays

Adult
499
Kid (below 4ft)
299
About Hi Rice Grill
The Hi Rice Grill is a buffet that is located in the metro. They are offering Mongolian make-your-own bowls and also those freshly cooked dishes, desserts, and drinks for as low as 399 PHP per head. Aside from Mongolian bowls, they also serve Filipino dishes that have a modern approach and really delicious though they are really popular with their Mongolian rice bowls. This place is a perfect location to have delicious dinners with your family, friends, or colleagues.
This restaurant is also comfortable since they are built as a family place so it's guaranteed that the place is spacious. Located at Dela Paz, Pasig City this restaurant is gaining popularity these days through its hardship and great quality products and services. They are open Mondays thru Sundays from 11:30 AM until 2:30 PM for Lunch and 5:30 PM to 9:30 PM for Dinner. 
Hi Rice Grill Eat-All-You-Can
Hi Rice Grill offers a Mongolian grill along with other treats like Filipino food drinks and desserts. A perfect place for family, colleagues, or friends to gather for an affordable price. This restaurant proves to customers that you don't have to spend more while eating quality and delicious food products only at Hi Rice Grill. Their prices are 399 PHP for adults and 199 PHP for kids under 4 ft on weekdays and 499 PHP for adults and 299 PHP for kids under 4 ft on holidays and weekends.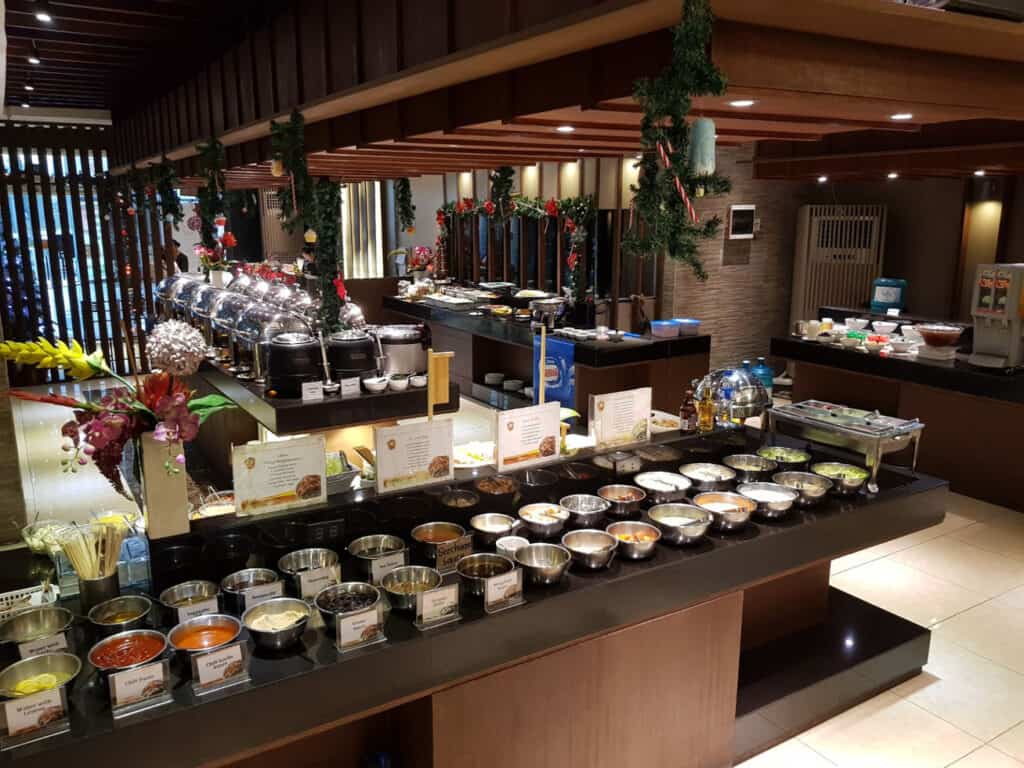 Best Foods to Eat at Hi Rice Grill
There are a lot of great foods menu to eat at Hi Rice Grill but I will list down Filipino dishes that you will surely enjoy. The first one, is their Adobo, a dish made with stewed meat of chicken with the finest ingredients that they have. It has a great flavor and the meat is really tender you can cut it effortlessly. The next one, is their Pancit Guisado which is quite popular because we all know that Filipinos love their pancit right? This is a noodle dish with some vegetables stir-fried into a wok with other ingredients that balanced the taste.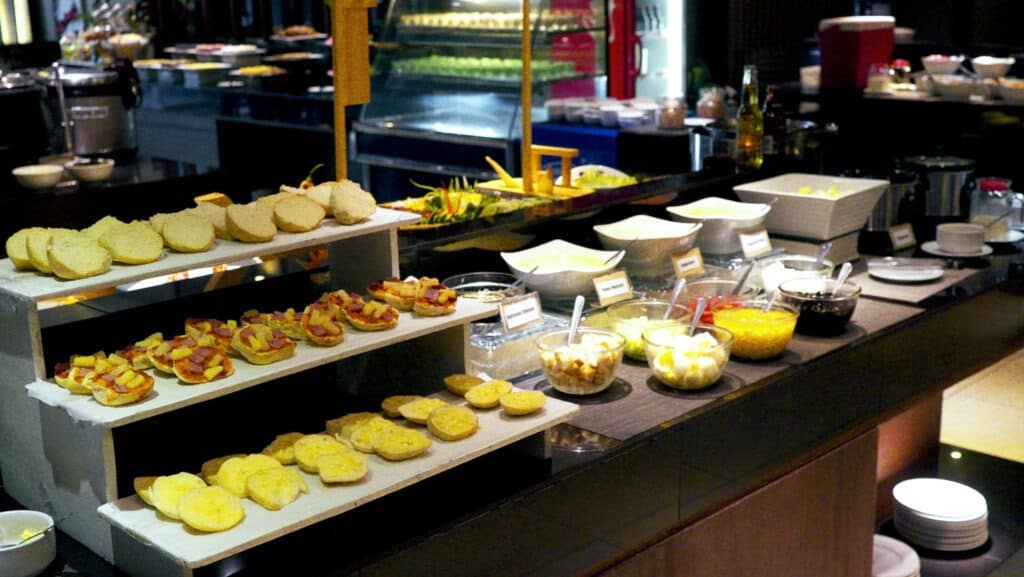 Another one is their Bulalo. Everyone loves Bulalo because of the soup, made with large chunks of beef and bone marrow, the awesome flavor of the soup made their bulalo a great choice when eating out while raining. Last but not least is their version of Bistek Tagalog. The Bistek Tagalog is a local version of Western steak. Made with marinated beef on their best sauces and spices and then cooked slowly to enhance flavors, this one is amazing and overall my favorite Hi Rice Grill menu. 
Mongolian Rice Bowl
Another specialty menu from the Hi Rice Grill Menu is their Mongolian rice bowl. There are different flavors available in their Mongolian rice bowls. Flavors include sour, spicy, and sweet. Each one is different, to be honest, but I like the spicy one since I love spicy foods. Plus their Mongolian rice bowls are available for vegetarians as well so if you're not into meat or just trying to eat lighter they also have items for you.  The great news is you can enjoy everything that you want to try for as low as 399 PHP per head. Aside from the Mongolian rice bowl, you can try other dishes as well, talking about big savings right?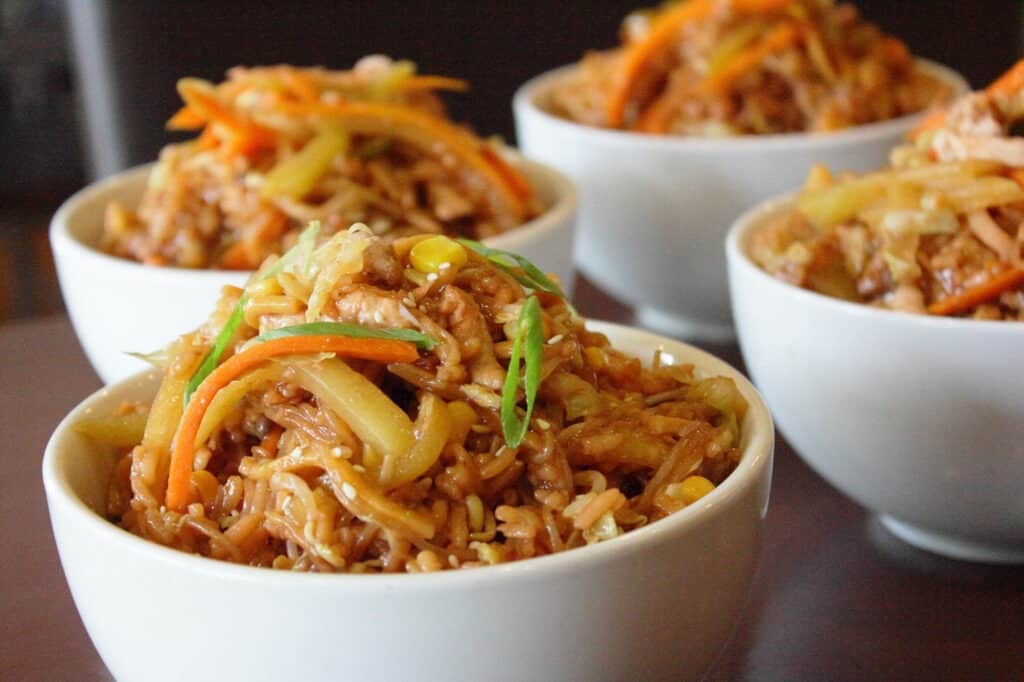 Hi Rice Grill Promos
If you're a fan of the delicious offerings at Hi Rice Grill, it's worth staying up to date on their social media pages. The restaurant occasionally offers enticing discounts, such as their current offer of a 10% discount on early bookings for specific dates. These promotions are often announced unexpectedly on the restaurant's Facebook page, so it's wise to keep an eye out for them. Typically, these discounts last for a limited time, around 3-5 days.
Hi Rice Grill Menu Delivery
Upon further research, I've learned that this restaurant is not providing any delivery service at the moment. Their opening hours are actually strictly followed and they are open every day. They are available at their selected time to provide delicious meals for reasonable prices. So for now if you want to enjoy eating out with your family in a relaxing atmosphere then they are the best place for you to go. Since they do not have delivery services maybe you can use third-party services that are available in your area. Please take note that ordering products may vary depending on product availability and your location.
Social Media Pages
If you wish to stay informed about Hi Rice Grill's latest products and discounts, it is essential to follow their official social media pages. The restaurant leverages these platforms to showcase their newest offerings and keep their valued customers in touch. Provided below is a list of their official social media pages that you may find helpful in remaining up to date with their latest whereabouts and posts.
Facebook: https://www.facebook.com/hiricebuffet/
Instagram: https://www.instagram.com/hiricebuffet/
Twitter: https://twitter.com/Hiricegrill
Conclusion
The food here is okay though their food items are just the usual food that you can see in any Filipino restaurant aside from their Mongolian rice bowls everything is delicious. I can assure you that you will enjoy your order. The Hi Rice Grill menu offers a lot of delicious food items and they are actually quite affordable, to be honest. Service is quite fast and their service crews are really friendly and polite. Their place is spacious and comfortable and well maintained to be fair. I have nothing to complain about their customer service, just a friendly reminder not to go on peak hours to fully enjoy the services that they provide. I highly recommend this restaurant for every food lover out there who wants to try an affordable buffet restaurant with all the delicious foods.