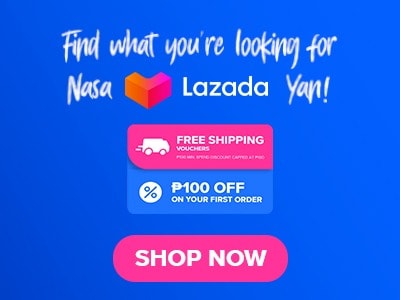 Tender Bob's menu is inspired by American cuisine. It is known for its delicious steaks, ribs, and burgers. It also offers grumblers, main dishes, salads, pasta, soups, desserts & cakes, and side dishes. The beverages that it offers consist of sodas, fruit shakes, shake & bake, beers, and wines. There are also meat platters that are good for 4 people and take-out trays that are good for 8 people. These dishes are perfect if you want to taste the best traditional American comfort food.
Below, you'll find the updated list of Tender Bob's menu prices.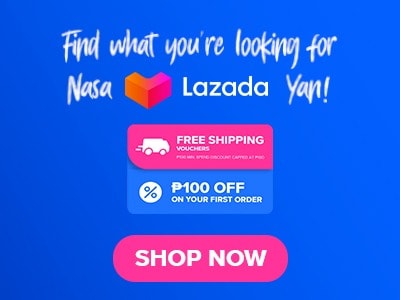 Menu Items
Price (PHP)

Grumblers

Chicken Tenders
425
Buffalo Chicken Tenders
445
Tender Bob's Cheeseburger Sliders
565
Potato Skin
395
Tenderbob's Sisig (Angus Beef Belly)
465
Tenderbob's Sisig (Pork)
325
Tenderbob's Sisig (Chicken)
265
Baked Mussels
395
Pulled Pork Nachos
475
Calamari
355
Spinach and Artichoke Dip
305

Soups

Clam Chowder
275
Wild Mushroom Soup
165

Salads

Caesar Salad (Solo)
265
Caesar Salad (Sharing)
495
Oriental Chicken Salad
405
Chicken Ranch Salad
355
House Salad
365
Add On: Extra Grilled Chicken
165

Pasta

Wild Mushroom Penne (Solo)
345
Wild Mushroom Penne (Sharing)
675
Baked Ziti
295
Bolognese (Solo)
255
Bolognese (Sharing)
485
Mussels Pasta (Solo)
355
Mussels Pasta (Sharing)
655
Carbonara (Solo)
385
Carbonara (Sharing)
745
Mac and Cheese
245
Pomodoro (Solo)
265
Pomodoro (Sharing)
515

Mains

USDA Angus Ribeye (Choice: 180G)
1145
USDA Angus Ribeye (Choice: 300G)
1625
USDA Angus Ribeye (Select: 150G)
575
USDA Angus Ribeye (Select: 300G)
895
Pork Ribs
525
Tender Bob's Porkchops (Hungry)
425
Tender Bob's Porkchops (Starving)
575
Chicken Steak
385
Tender Bob's Steak Burger (Original)
305
Tender Bob's Steak Burger (Garlic)
325
Tender Bob's Steak Burger (Salisbury)
335
Tender Bob's Steak Burger (Mushroom)
375
Tender Bob's Steak Burger (Peppercorn)
325
U.S. Roast Beef Belly
545
Tropical Salmon
655
Grilled Salmon Head
395
U.S. Angus Pot Roast
655
Barbeque Pork Belly
565
Sisig Bowl (Angus Beef)
315
Sisig Bowl (Pork)
265
Sisig Bowl (Chicken)
215

Favorites

Angus Salpicao (U.S. Beef)
705
Angus Salpicao (Salmon)
605
Skillet Signature Steak
2795
Country Fried Chicken
465
Braised Short Ribs
705
Meat Platter
1535
Seafood Platter
1335

Burgers

Tender Bob's Basic
405
*Add Cheddar Cheese
45
*Add Bacon
65
Fully Loaded Burger
615
Peppercorn Burger
425
Mushroom & Swiss Burger
525
Jalapeno Burger
425

Sides

The Bomb
105
Coleslaw
65
Corn on the Cob
65
Potato Hay
105
Fried Egg
35
Fries
85
Mashed Potato
95
Mixed Vegetables
95
Onion Rings
105
Angus Rice
75
Garlic Rice
65
Java Rice
75
Steamed Rice
55
Garlic Bread
85

Desserts&Cakes

Sizzling Bread & Butter Pudding
285
Chocolate Pudge Sundae
215
Banana Fritters
205
Banana Split
255
Cheesecake
175
Chocolate Malt Cake
225
Ube Cream Cake
175
Chocolate Caramel
225
Apple Pie
175

Beverages

Soda
105
Bottled Water
75
Bottomless Iced Tea
125
Bottomless Lemonade
125
Pour Over Coffee
135
Tea
55

Fruit Shakes

Banana
175
Mango
225
Mango Banana
175
Watermelon
175
Melon
185
Dalandan
215

Shake&Bake

Chocolate Brownie
205
Strawberry Shortcake
225
Birthday Cake
195
Banana Cream Pie
205
Mango Torte
225
Tiramisu
195

Beers

San Miguel Light
99
San Miguel Pale Pilsen
99
Heineken
159
Tiger Black
129
Tiger Crystal
139
Brew Kettle
119
Brew Kettle Lemon
129
Spritz Apple
109

Wines

Frontera Merlot (Glass)
219
Frontera Merlot (Bottle)
999
Frontera Chardonnay (Glass)
219
Frontera Chardonnay (Bottle)
999
Casa Lo Matta Cabernet Sauvignon (Glass)
199
Casa Lo Matta Cabernet Sauvignon (Bottle)
899
Casa Lo Matta Sauvignon Blanc (Glass)
100
Casa Lo Matta Sauvignon Blanc (Bottle)
899
About Tender Bob's
Tender Bob's is one of the brands under Meat Plus Specialties Philippines Inc. It is an American dining steak restaurant that specializes in steaks, ribs, and burgers. Its brand name comes from the word "tender", which describes their delectable steaks, and from "Bob", the name of one of the restaurant's founders. Their homemade special sauces and condiments make their cuisine distinctive and flavorful.
Tender Bob's Menu Best Seller
These are the best-selling dishes of Tender Bob's that will make your American dining experience more fulfilling and memorable.
U.S. Roast Beef Belly – It is an all-time best-selling dish of Tender Bob's that comes with slow-roasted U.S. Angus Beef Belly served with mixed vegetables and a choice of sides.
Potato Skins – It is made with fried potato skins served with cheddar and garlic. This is one of the most recommended appetizers as its texture goes well with the flavor of the sauces.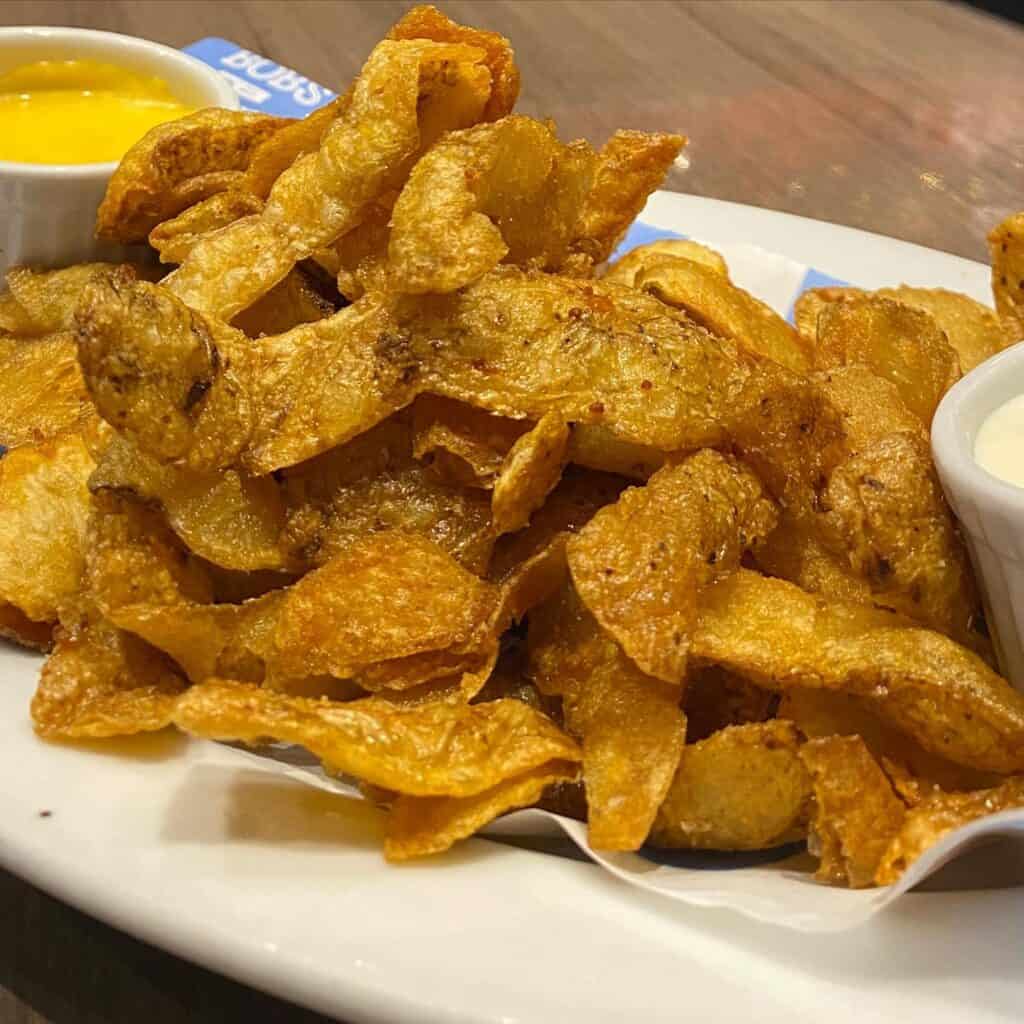 Tender Bob's Steak Burger – Peppercorn – A delectable Tender Bob's menu that consists of U.S. Angus Steak Trimmings glazed with special peppercorn gravy and served with sauteed vegetables and rice. 
Country Fried Chicken – Chicken fillet is coated with cajun breading and garnished with homestyle gravy. Mixed vegetables and mashed potatoes also come with this dish. It is well-seasoned and perfectly cooked making it delightful.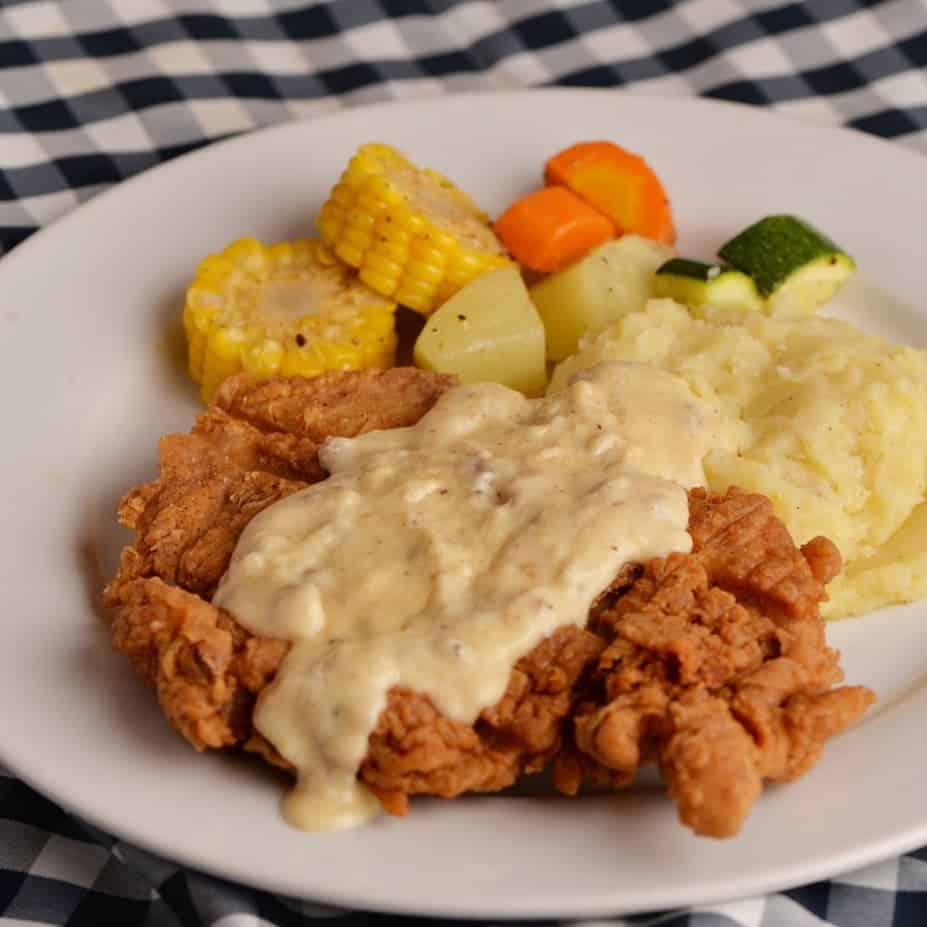 Sizzling Bread & Butter Pudding – An oozing dessert served on a sizzling plate. It is made with butter pudding placed on a sizzling caramel sauce and topped with ice cream and whip cream. The presentation of this dish makes it enticing and mouthwatering.
Tender Bob's Menu Mains
The main dishes offered by Tender Bob's consist of delectable steak, ribs, seafood, and sisig rice bowls.
Chicken Steak – It is made with marinated boneless chicken legs served with homemade marinade, vegetables, and java rice.
Tender Bob's Porkchops – A satisfying meal that consists of grilled pork chops, house marinade, garlic rice, and mixed vegetables.
Angus Beef Sisig Bowl – It is a rice meal where Angus beef sisig is laid on rice and topped with a sunny-side-up egg.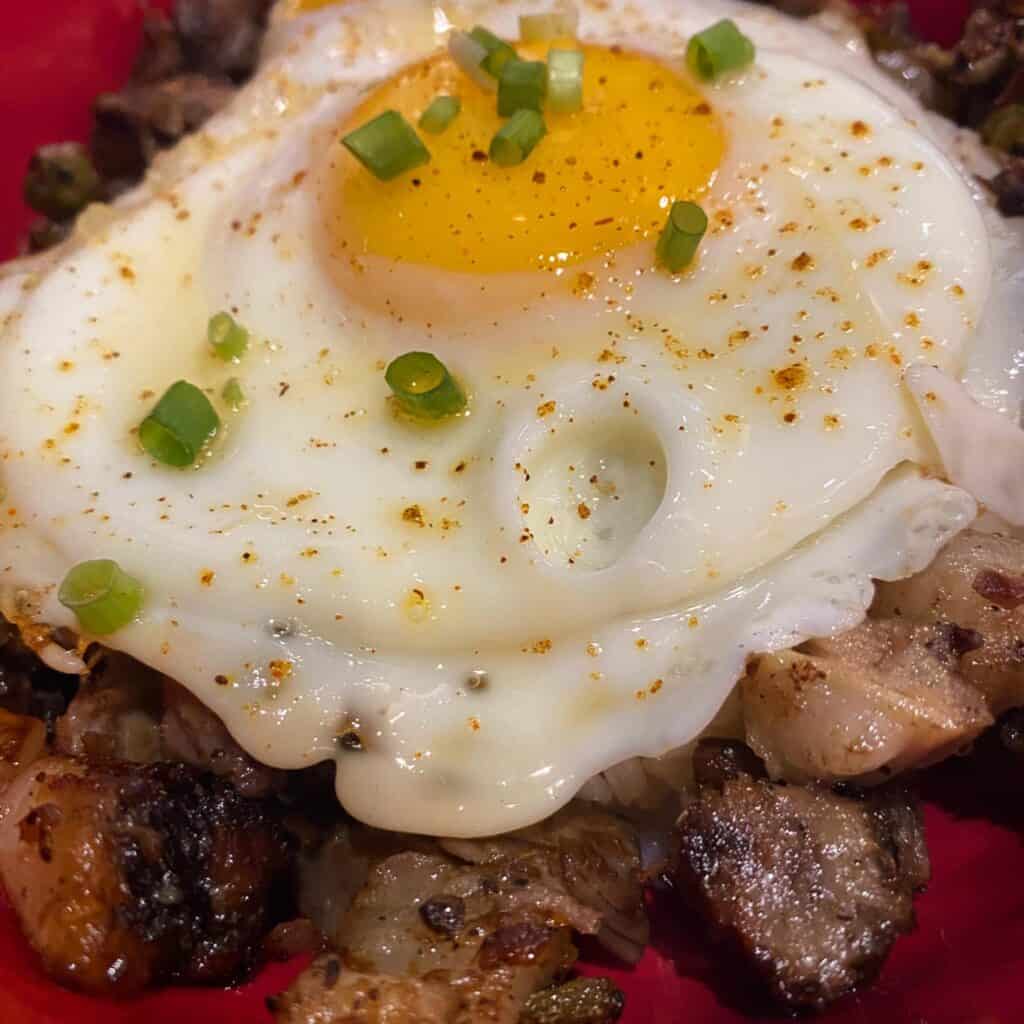 Tender Bob's Steak Burger – Original – This is an original steak burger dish of Tender Bob's. It is made with 100% pure beef U.S. Angus Steak trimmings. Rice and mixed vegetables complete this dish.
Pork Ribs – This fall-of-the-bone pork rib is marinated in a special barbecue sauce. Coleslaw and corn on the cob are served with it.
Grumblers
Start your meal with these light and scrumptious grumblers to stimulate your appetite and get you in the mood.
Tender Bob's Cheeseburger Sliders – It is the best snack combination that will satiate your appetite as it consists of potato hay and three mini cheeseburgers potato stuffed with caramelized onion and cheese.
Chicken Tenders – A satisfying menu of Tender Bob's that consists of cajun breaded chicken strips and fries served with honey mustard sauce.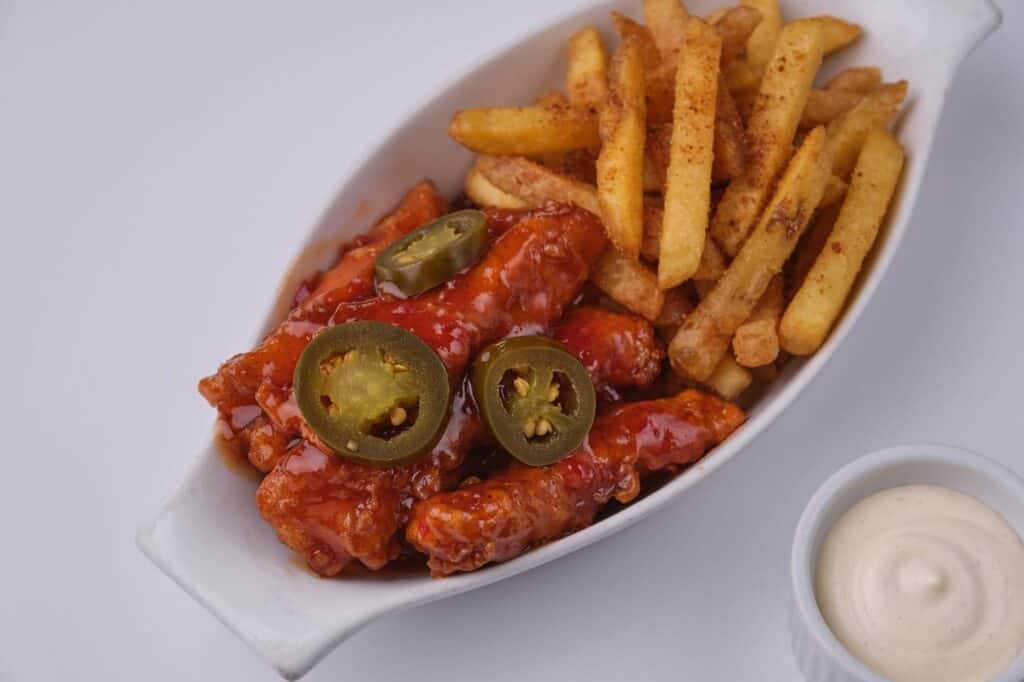 Buffalo Chicken Tenders – Chicken strips are coated in a hot and spicy mixture and paired with fries. Ranch sauce is also served with it.
Salads
The salad dishes that Tender Bob's offers are Caesar Salad, Oriental Chicken Salad, Chicken Ranch Salad, and House Salad. Caesar Salad is made up of bacon, croutons, romaine mix, and homemade Caesar dressing. Oriental Chicken Salad consists of grilled chicken, cucumber, mango, wanton strips, nuts, and Asian dressing. The combination of fresh, crunchy, and delectable vegetables, other special ingredients, and flavorful dressing makes it healthy and delightful. An extra grilled chicken can also be added to make it more fulfilling.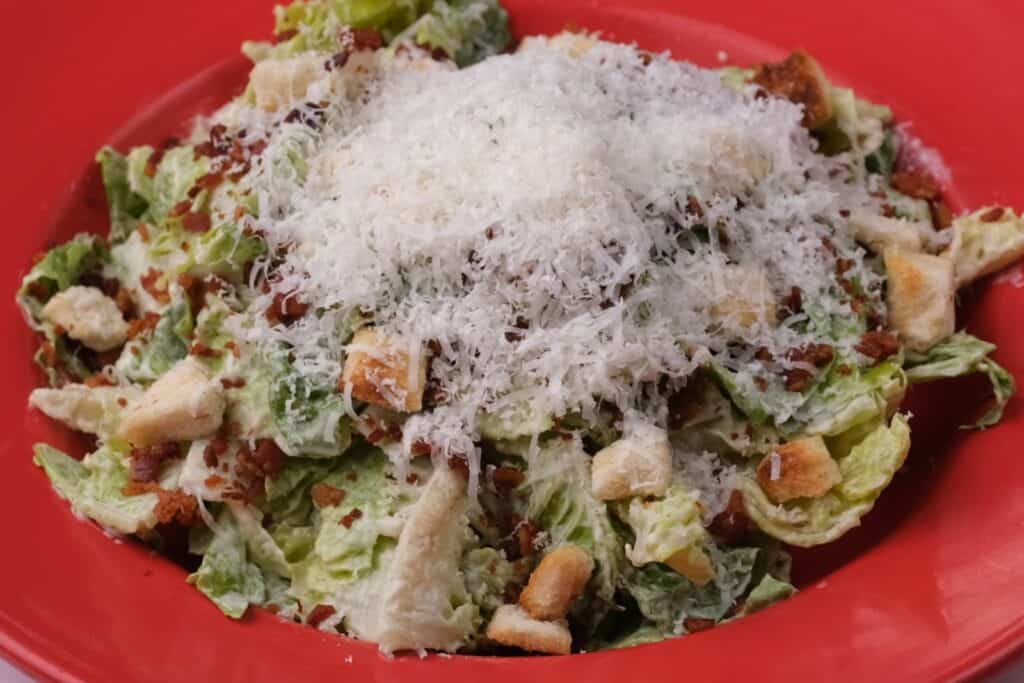 Burgers
Burgers are one of the well-known menu of Tender Bob's. It offers Fully Loaded, Peppercorn, Mushroom & Swiss, Jalapeno, and Tender Bob's Basic, where you can add cheddar cheese or bacon. It comes with a choice of potato hays, onion rings, and fries. The flavor and texture of premium steak and other fillings are well-combined making these burgers tasty and satisfying. 
Meat Platters to Go
Meat Platters to Go are perfect for sharing as it is good for 4 people. Tender Bob's offers two sets of platters. These platters consist of pork chop, ribeye steak, chicken steak, and pork ribs. Steak rice is served on the first platter while java rice is served on the second platter. It also comes with three special dipping sauces. It is the best choice if you are dining with your loved ones as it is more affordable and you can enjoy the crowd's all-time favorite dishes.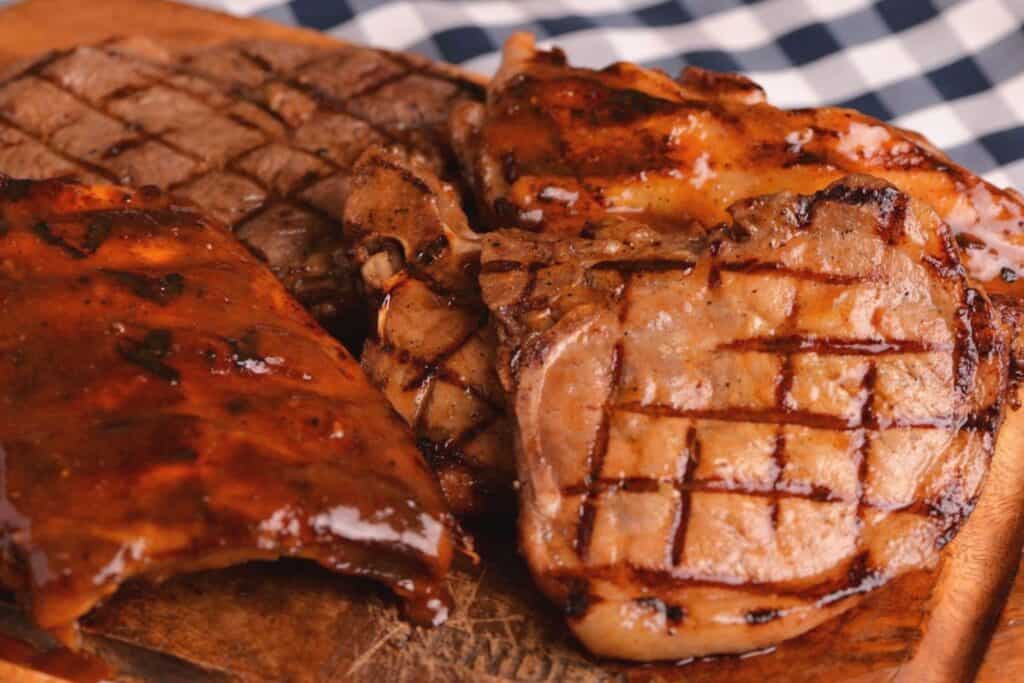 Desserts & Cake
Make your meals more satisfying with the desserts and cake offered by Tender Bob's. The desserts and cakes that it offers are Sizzling Bread & Butter Pudding, Chocolate Fudge Sundae, Banana Fritters, Banana Split, Cheesecake, Chocolate Malt Cake, Ube Cream Cake, Chocolate Caramel, and Apple Pie. These sweet desserts and cakes will boost your mood and make your mealtime with your loved ones more enjoyable. It is best to eat these after lunch or as an afternoon snack.
Tender Bob's Menu Delivery
Tender Bob offers free delivery within Metro Manila for a minimum purchase of P1,500. Visit their social media pages to get the contact information of the nearest branch to your location and easily arrange your orders. The menu is also available through other delivery platforms such as FoodPanda, GrabFood, and SM Malls Online App.
Social Media Pages
Love Tender Bob's mouth-watering steaks and tasty sides? Stay up-to-date on their latest menu offerings, promos, and discounts by following their social media pages. As a follower, you'll be the first to know about their newest dishes and limited-time offers. Plus, you'll be able to support Tender Bob's by engaging with their content and sharing your favorite menu items with your friends and family. So, what are you waiting for? Give Tender Bob's follow-on social media and indulge in their delicious food while supporting a local business!
Facebook: https://www.facebook.com/TenderBobs
Instagram: https://www.instagram.com/tenderbobs/
TikTok: https://www.tiktok.com/@tenderbobsph
Website: https://www.meatplusgroup.com/contactus
Conclusion
Tender Bob's menu is perfect for those who love American cuisine. Each dish has a generous serving making it ideal for sharing. It provides a wide array of dishes that makes diners come back for more. It also offers promos for special occasions to make your moments with your loved ones more meaningful. There are also burger patties, frozen meat, ready-to-cook items, heat & serve, and sauces & dressings so you can cook your favorite Tender Bob's steaks anytime in the comfort of your home.