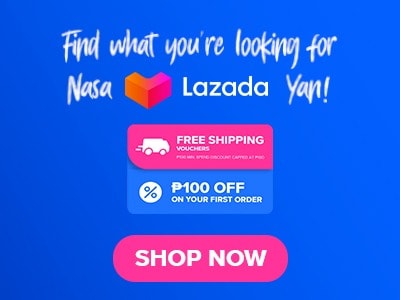 Are you looking for a nice place to hang out with your friends or colleagues? I actually found another place for you to find out. This place offers milk tea, coffee-based drinks, and sandwiches perfect for your get-together or catch-up with your barkada, also a nice place to go after a long day at work. Have you heard about Tealive? If not and you wanna know more about them stay with me in this article. Tealive menu has a wide variety of comfort foods for you and your barkadas that's why this shop is what I recommend for you. Aside from offering delicious light meals the great news is their food items are cheaper than those well-known brand but the quality of their goods are just fine. We are going to get to know Tealive a little bit more in this article so if you're ready then let's start!
Below, you'll find the updated list of Tealive menu prices.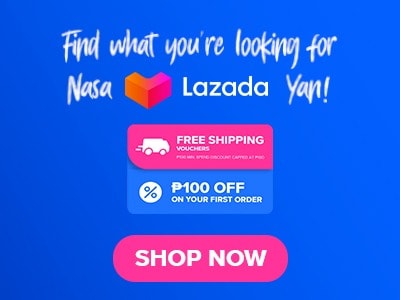 Menu Items
Price (PHP)

Milk tea

Original Pearl Milk Tea
115
Classic Roasted Milk Tea
120
Signature Pearl Milk Tea
125
Black Diamond Milk Tea
130
Red Bean Pearl Milk Tea
130
Earl Grey Milk Tea
115
Signature Milk Tea
100
Classic Roasted Milk Tea
100
Earl Grey Tea
110
Jasmine Green Tea
105

All day toastea combo

Cheezy egg combo
195
Chicken Ham & Egg Combo
235
Cheezy Chicken Katsu Combo
255
Spicy Chicken Katsu Combo
255
Hashbrown & Egg Combo
245
Hashbrown & Chicken Ham Combo
245
Double Down Chicken Ham & Egg Combo
255
Cheezy Burger Toastea Combo
245
Cheezy Burger & Egg Toastea Combo
255

Toastea a la carte

Cheezy Egg Toastea
144
Chicken Ham & Egg Toastea
156
Cheezy Chicken Katsu Toastea
180
Spicy Chicken Katsu Toastea
180
Hashbrown & Egg Toastea
168
Hashbrown & Chicken Ham Toastea
168
Double Down Chicken Ham & Egg Toastea
180

Coffee

Signature Coffee with Black Diamond
140
Espresso Cheese Mousse
150
Salted Caramel Macchiato
155
Cocoa Mocha
140
Signature Coffee
130
Americano
115

Fruity

Summer Strawberry Pudding Smoothie
130
Mango Passion Fruit Smoothie
130
Lychee Sago Tea Smoothie
130
Mango Tea with 3Q Jelly
120
Passion Fruit with 3Q Jelly
120
Lychee Tea with 3Q Jelly
120

Nishio fine matcha

Nishio Matcha Latte
145
Nishio Matcha Milk Tea
155
Nishio Matcha Cheese Mousse
155
Nishio Matcha
155
Nishio Matcha Smoothie
160

Aren palm sugar

Aren Palm Sugar Pearl Milk Tea
135
Aren Palm Sugar Signature Chocolate
140
Aren Palm Sugar Milk
145
Aren Palm Sugar Signature Coffee
155
Aren Palm Sugar Nishio Matcha
160

Indulge series

Lotus Biscoff Frappe
170
Vanilla Velvet Frappe with Oreo Cookies
150
Chocolate Lava Frappe with Oreo Cookies
150
Tiramisu Frappe with Cheese Mousse
160
Salted Caramel Coffee Frappe
165

Big bang

Big Bang Milk Tea
130
Big Bang Chocolate
135
Big Bang Fresh Milk
140
Big Bang Coffee Latte
145

Chocolate

Signature Chocolate
120
Chocolate Cheese Mousse
130
Milk Chocolate Lava with Oreo Cookies
135
See Salt Chocolate Frappe with Oreo cookies
145

New beef burger patty toastea

Beef Burger Patty Toastea
180
Beef Burger Patty & Egg Toastea
192

Signature tea rice meal

Chicken Katsu
165
Salisbury Steak
165

Chocnut series

Chocnut & Pearl Milkshake
150
Chocnut Milk Tea Frappe
150

New Mac N' Cheese

Bacon Mac & Cheese
190
Mac A La Bolognese
180

Ice blended

Original Milk Tea Ice Blended
125
Classic Roasted Milk Tea Ice Blended
125
Signature Milk Tea Ice Blended
125
Aren Palm Sugar Milk Tea Ice Blended
130
Aren Palm Sugar Pearl Milk Tea Ice Blended
150
About Tealive
Tealive started as a small tea brand in Malaysia and after all the hardships and success they are known as the largest lifestyle brand of tea in South East Asia with over 800 branches all over the world. Though already known worldwide one thing remains true to them and that's to bring joy through their tea. They serve freshly brewed drinks in their stores and even deliver straight from your doorsteps so everyone can enjoy their products.
After years Tealive decided to expand and bring their products to the Philippines appointing Mike Dumaual as their General Manager. He will be leading and be in charge of the operations across the country and that includes strategy, store expansion, and marketing the brand to be the country's preferred lifestyle brand of tea. Bryan Loo which is the CEO of Loob Holding which is the owner of the brand is positive.
Since the Philippines is a milk tea lover country entering the country's market will be a success. They decided to enter the market to build the next homegrown milk tea brand that every Filipino would love. Meanwhile, since Dumaual has over 22 years of experience with a specialty in marketing and brand management is truly excited about the project. Tealive not only serves and specializes in milk tea but also with other items such as rice meals and toastea that you will surely love.
Tealive Menu Best Sellers
Aren Palm Sugar Milk Tea – As good as it looks this drink also tastes great. This milk tea variation has an earthy and rich taste. This one is really refreshing plus the palm sugar tea gives a whole new level of deliciousness to this drink. This is perfect anytime of the day whether you just got out from school or work. The great thing about this drink is their aren palm sugar milk tea is not too sweet. This is more on a creamy side with a strong palm sugar taste. One of their best seller as well. If you are looking for a gorgeous drink this one is for you.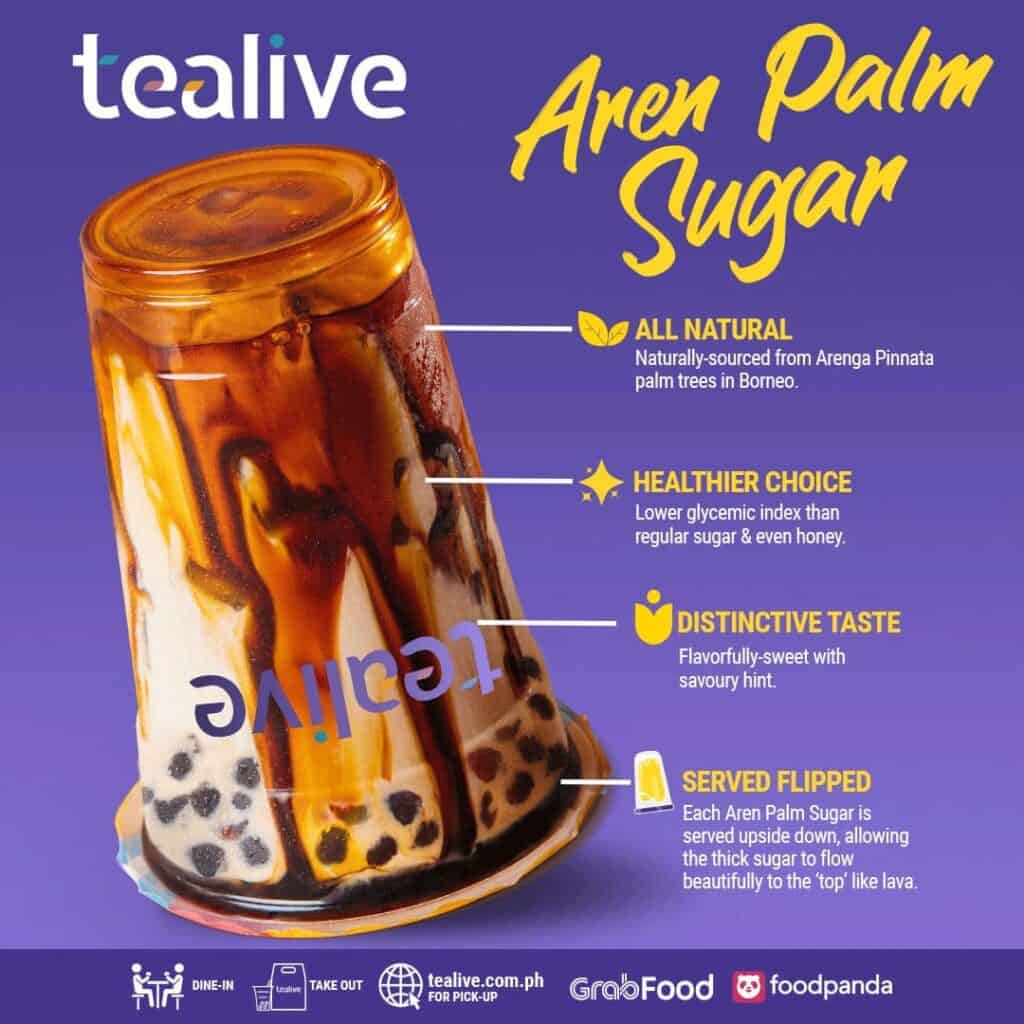 Chocnut Milktea Frappe – The chocnut milktea frappe version of Tealive tastes like your childhood snack. This one gives me a nostalgic feeling. Their chocnut milktea frappe is chocolatey and nutty but the sweetness is just right. The ice on this drink made the taste balanced so even though it tastes exactly like your favorite chocnut the sweetness is not overpowering.
One of the good characteristics that I love about this drink is the way it gives me memories of my childhood in every sip, this is also great for a chill drink. Their chocnut milk tea frappe is also a must-try, you wouldn't want to miss a serving of your childhood memories right?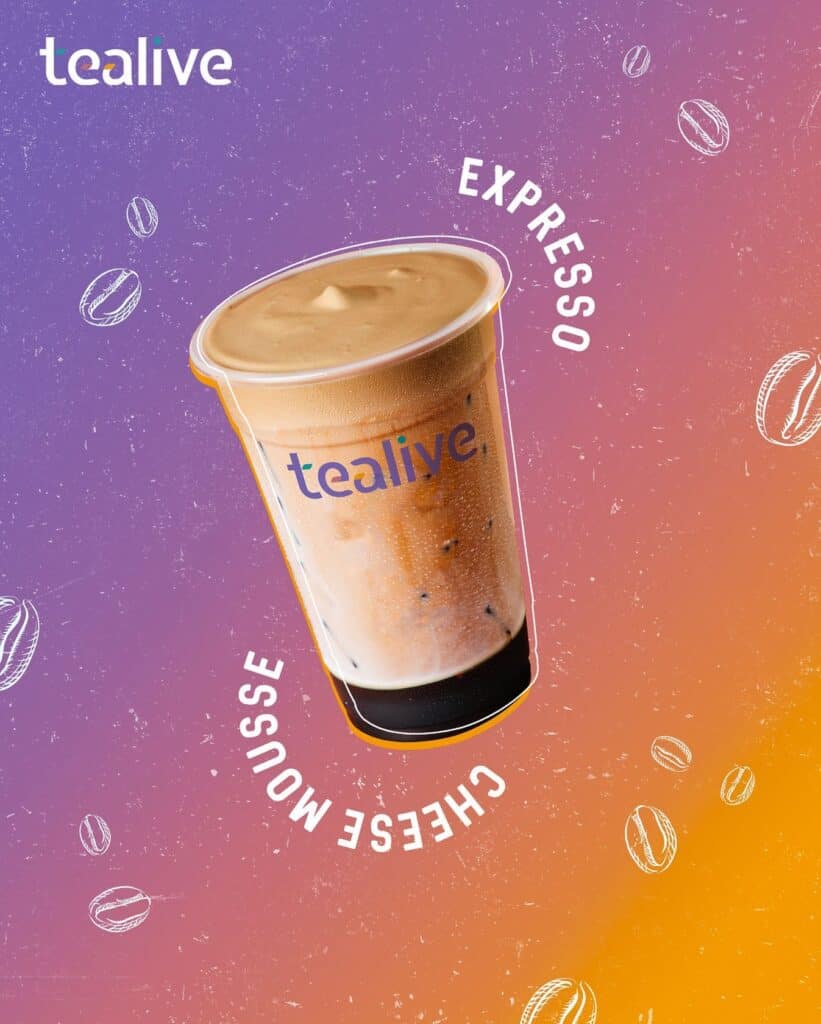 Double Cheesy Burger & Egg – The double cheesy burger & egg from the Tealive menu is the perfect item for you if you want something heavy but don't want a heavy meal, am I making sense? This Double cheesy burger & egg is basically a thick sandwich that is filled with egg, cheese, your choice of meat and lettuce then topped with mayo and of course their delicious cheese sauce.
The serving of their Double Cheesy Burger & Egg is quite huge so this will definitely fill you up. This is actually my favorite among their sandwiches since we all know that I love burgers based on my other articles.
Chicken Ham and Egg Toastea – When it comes to Tealive's version of chicken ham and egg it kinda reminds me of a Korean egg drop sandwich the only difference is in my opinion this one is better since it has more ingredients than the Korean egg drop sandwich. Their chicken ham and egg toastea is quite huge in serving and pretty loaded too that's why I shared a single order of these with my friend who was with me that time.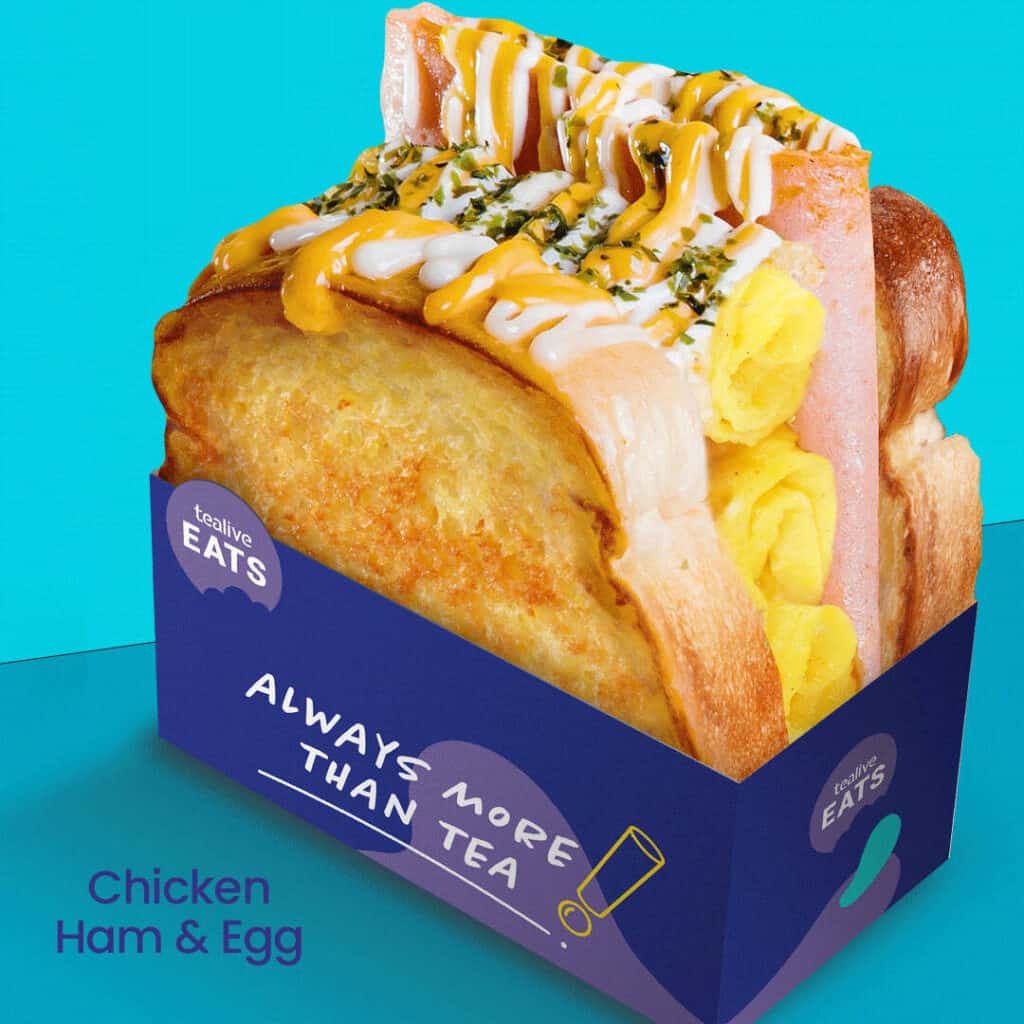 Mac ala Bolognese – I tried their version of Mac ala Bolognese and it is delicious and really tasty, this goes really well with Toastea's on their menu or any drinks that they have. If you're looking for a little heavy meal their Mac ala Bolognese is perfect, this will definitely make you full. The pasta is not overcooked too.
Fruity
Fruity menu of Tealive has 6 different drinks to choose from, they have Summer Strawberry Pudding Smoothie which is my favorite. Mango Passion Fruit Smoothie and Lychee Sago Tea Smoothie. Mango Tea with 3Q Jelly if you want it simple, Passion Fruit with 3Q Jelly for another option, and their Lychee Tea with 3Q Jelly.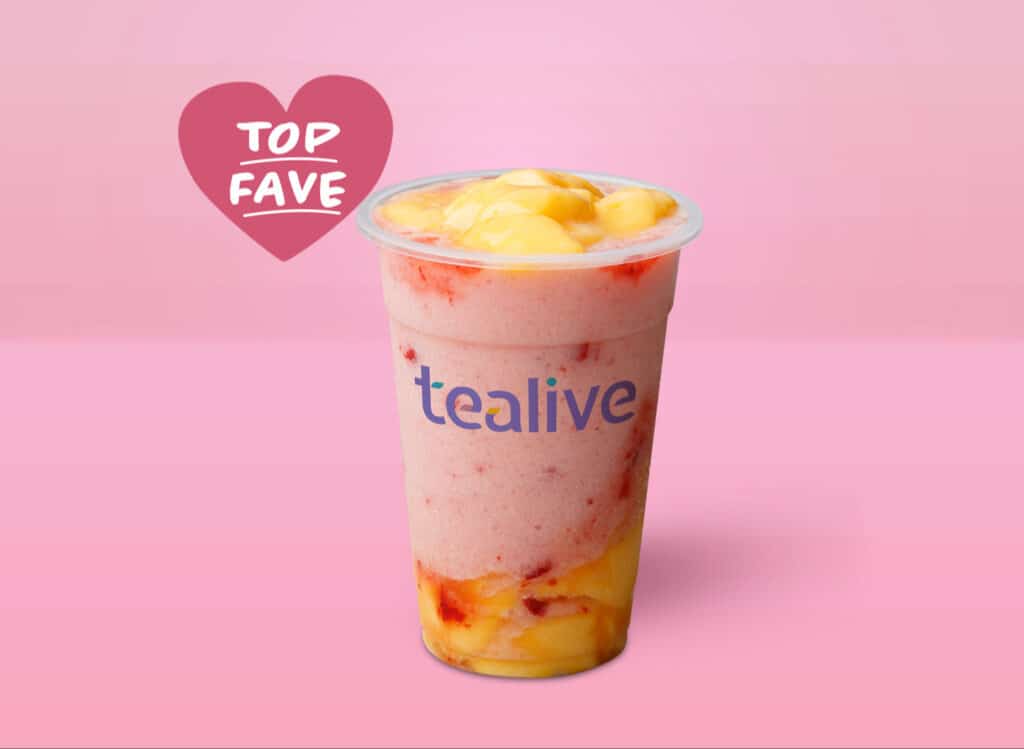 Tealive Menu Signature Rice Meal
At Tealive, you can enjoy a variety of beverages, and they also have a couple of tasty rice meal options. You can choose between chicken katsu and Salisbury Steak. These dishes are flavorful and satisfying, making your visit to Tealive a delicious experience.
Tealive Menu Delivery
Ordering your favorite Tealive item is made simple by using third-party delivery services just as Foodpanda and Grab food or any other pasabuy or delivery services that are available in your location.
Social Media Pages
To stay updated on Tealive's latest bubble tea creations and promotions, make sure to follow their social media pages. You'll be able to see their delicious drinks and stay updated on their latest promotions.
Facebook: https://www.facebook.com/tealiveph
Instagram: https://www.instagram.com/tealiveph
TikTok: https://www.tiktok.com/@tealivephilippines
FAQs
What are the opening hours of Tealive?
It depends on the location. Some Tealive branches have 24-hour operation, others are open from 9 AM until 6 PM others are closing later than 6 PM.
Who is the owner of Tealive?
Bryan Loo is the owner of Tealive. He is an award-winning entrepreneur. He is also the one behind making Tealive the top lifestyle tea brand in Southeast Asia.
In which country does Tealive belong?
Tealive began its journey as a small tea brand in Malaysia. Therefore Tealive's home in Malaysia.
How many countries does Tealive branch?
Tealive is now operating branches across Malaysia, Cambodia, Vietnam, Brunei, Myanmar, The Philippines, Mauritius, Canada, Australia, and the United Kingdom.
Conclusion
Tealive is a great place to go for light to medium meals. Tealive menu offers a wide variety of delicious drinks, toasteas, and other meals and definitely, and you will find what you like. Their place looks great as well, spacious, clean, and comfortable. Their crews are nice too they even recommend items. Since I don't know what to order at that time you just need to ask them nicely. Service is fast without compromising the quality of their products, and affordable too. a perfect place to catch up with your barkada as well. I highly recommend Tealive to everyone who loves to try a different approach to milk tea.