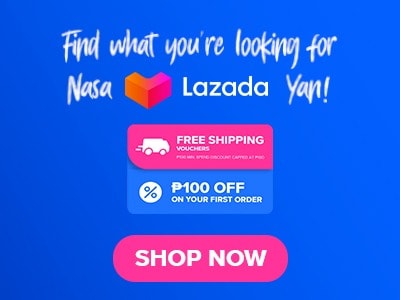 Looking for a restaurant with food offerings that transcend borders and traditions? Then visit Pablo Bistro and experience global flavors, from Spanish tapas to Filipino classics, and Italian treats to modern Asian creations of their menu. This fusion of flavors allows customers to experience a dining experience that celebrates both familiar and exotic tastes. So step into a world of good and delicious foods that celebrate diversity and creativity, and indulge in the tantalizing meals that Pablo Bistro provides.
Below, you'll find the updated list of Pablo Bistro menu prices.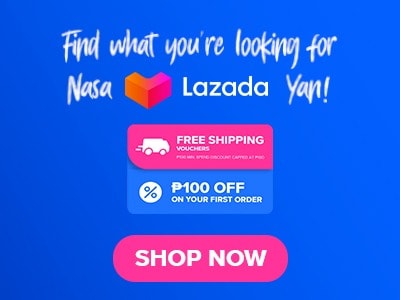 Menu Items
Price (PHP)

Soups & Stews

Soup of the Day
240
Pumpkin Soup
240
Mushroom Soup
240
Zucchini Soup
240
Onion Soup
240

Salads

Chef's Salad of the Day
360
Goat Cheese, Mixed Greens
440
Caprese Salad
490
Seared Scallop Salad
340

Pablo Signature Tapas

Fire Grilled Octopus
610
Baked Eggplant Phyllo Pouch Bites
200
Salmon Carpaccio
520
Beef Carpaccio
570
Torched Salmon
400
Spicy Tuna Tartare
390
Fried "Calamares"
490
Sobrasada Spring Roll
480

Classic Tapas

Gilda
590
Gambas Al Ajillo
200
Patatas Bravas
590
Salpicao
290
Spicy Chorizo Bites
590
Croquetas
390

Seafood

Confit potatoes
790
Grilled Tuna Belly
810
Pan-fried Salmon
860

Meats

Roasted Chicken
650
Carrilleras
860
Slow Braised Lamb Shank at 80 degrees
1190
Presa Iberica
1250
Cochinillo Asado
4500

Thin House Paellas "Arroces" & "Fideua"

Mushroom Truffle & Parmesan
680
Black Squid Ink & Aioli
690
Chicken & Chorizo
720
Seafood "Fideua"
790
Arroz Meloso
890

Off the Grill

Tenderloin
1650
Striploin
1740
Ribeye
3140
Bone In "Txuleton" Ribeye
5650
Shrimp & Scallop Skewers
1290
Salmon & Tuna Skewers
1290
Surf and Turf Skewers
1290

Cheese & Iberico Cold Cuts Platters

Manchego Cheese
400
Mixed "Iberico" Coldcuts & Cheese
990
Jamon Iberico De Bellota
700
Cheese Platter
990

Pizzetas

Three Cheese & Arugula
410
Mushroom Bacon & Cheese
410
Chorizo & Idiazabal Cheese
420
Margherita Bufala
460

Sandwiches

Pablo Club Sandwich
490
Mini US Angus Hamburger Bacon, Cheese
350

Pastas

Chef's Pasta of the Day
440
Grilled Chicken Pesto
440
Truffle Mushroom Olive Oil
440
Chorizo Bolognese
440
Spicy Shrimp
480
Lasagna Bolognese
490
Home Made Ravioli with Truffle, Gambas & Caviar
490

Sides

Fresh Parmesan
50
Bread
50
Steamed Rice
100
Roasted Baby Potatoes
100
Creamy Mashed Potatoes
100
French Fries
100
Garlic Rice
110
Spicy Calamansi Peanuts
150
Sauteed Vegetables
150
Parmesan Truffle Fries
200
House Green Salad
280

Homemade Desserts

Dessert of the Day
200
Manchego Cheesecake
220
Fruit Plate
270
Chocolate Souffle
290
Chocolate Praline
300
Caramelized Apple Tart
790

Coffee

Americano
140
Espresso
140
Macchiato
160
Cappuccino
160
Cafe Latte
160
Flat White
160
Cafe Mocha
180

Fresh Juice / Shakes

Pablo Blend Iced Tea
130
Calamansi, Dalandan, Mango, Watermelon
190
Calamansi Soda, Dalandan Soda
200
Orange
250
Lemonade
250
About Pablo Bistro
Pablo Bistro is a restaurant known for its diverse and globally inspired dishes that cater to a wide range of tastes. Pablo Bistro is very proud of the way they combine different cooking techniques and ingredients to create modern and exciting dishes. The menu at Pablo Bistro draws inspiration from various cuisines around the world, offering dishes that range from Spanish tapas to Filipino comfort food, Italian classics to modern Asian creations.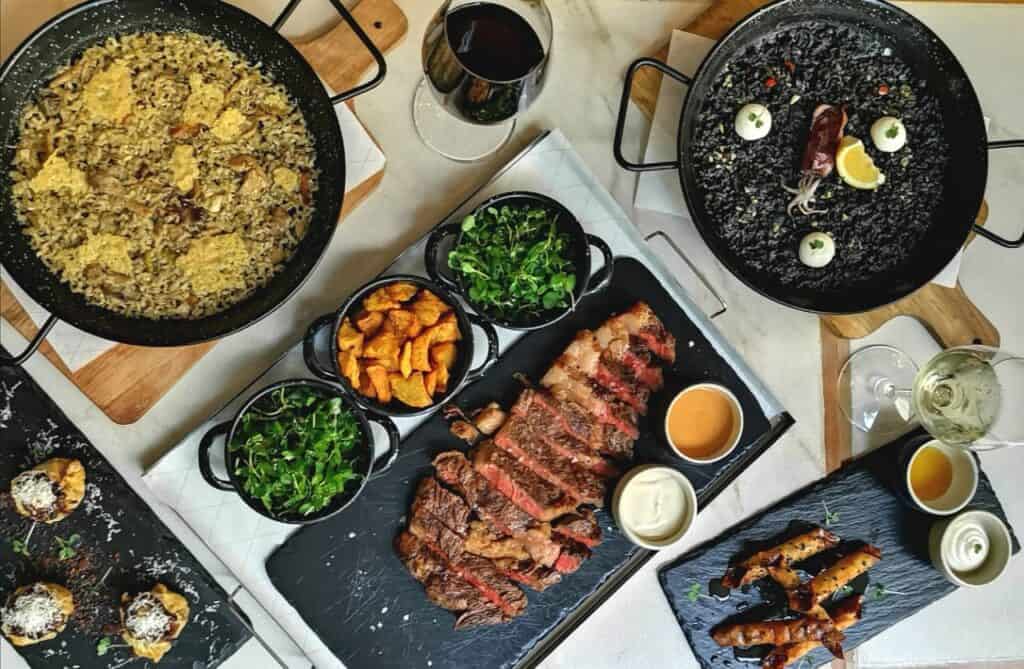 Pablo Bistro Menu Best Seller
Try out these dishes from Pablo Bistro's Best Sellers, where each dish is a reflection of the restaurant's commitment to creating unforgettable dining experiences through delicious and satisfying dishes.
Grilled Tuna Belly – This dish features a hearty portion of tuna belly that is expertly grilled to showcase its natural flavors and juiciness. The tuna belly is marinated with a different variety of herbs and species giving it a unique but satisfying taste, and then served with vegetables on the side.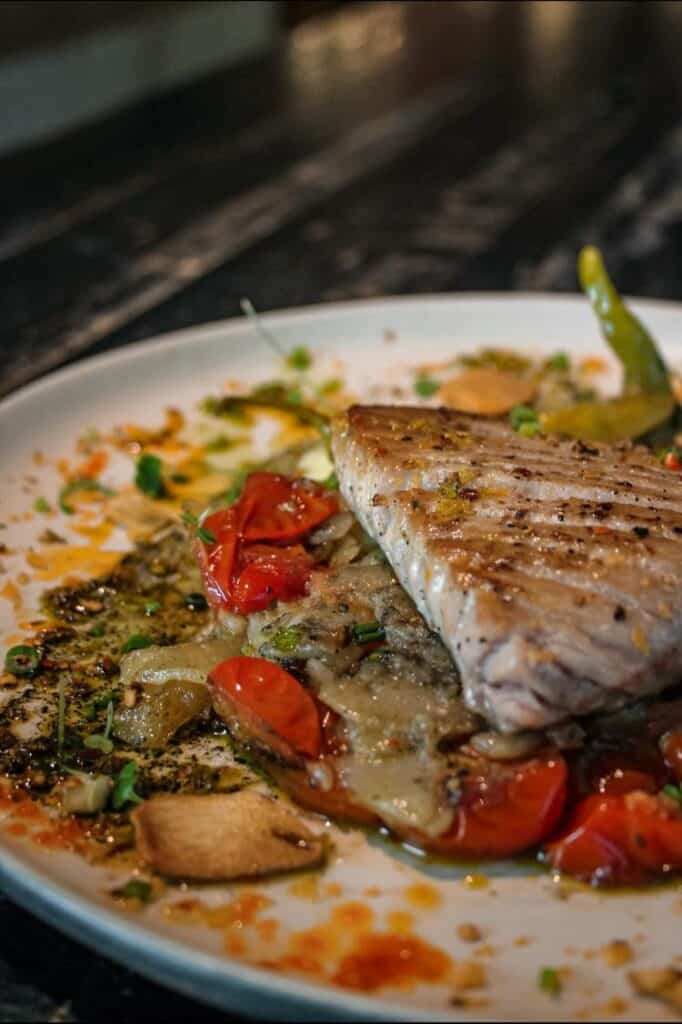 Beef Carpaccio – Pablo Bistro's Beef Carpaccio is an exquisite and artistically presented dish that showcases thinly sliced, high-quality beef that is served as an appetizer. The dish is garnished with shaved parmesan, arugula, capers, and a sprinkle of freshly cracked black pepper resulting in a harmonious blend of textures and tastes.
Grilled Chicken Pesto – The Grilled Chicken Pesto menu at Pablo Bistro is a satisfying and comforting dish that combines perfectly grilled chicken with the vibrant flavors of homemade pesto sauce. The dish strikes a balance between the savory notes of the grilled chicken and the aromatic herbaceousness of the pesto, resulting in a well-rounded and flavorful dish.
Roasted Chicken – The dish features tender pieces of chicken that have been marinated and expertly roasted to achieve a crispy and flavorful skin, while still retaining the moistness and tenderness of the meat on the inside. It is accompanied by sides such as roasted vegetables, mashed potatoes, or a light gravy, giving it a familiar taste that is both satisfying and heartwarming.
Pablo Bistro Signature Tapas Menu
Experience Pablo Bistro's signature tapas with each dish promising a unique dining experience by combining both the dishes' artistic presentations and delicious flavor.
Fire-Grilled Octopus – The octopus in this dish is tenderized, marinated, and then expertly grilled to achieve a nice charred exterior while preserving its tender and delicate texture. It is served with a variety of accompaniments such as roasted vegetables, citrus-infused vinaigrette, or a bed of greens, offering a harmonious balance of smoky flavors and fresh elements.
Salmon Carpaccio – Pablo Bistro's Salmon Carpaccio is a visually appealing dish that highlights the delicate flavors of premium-quality salmon. The dish features thinly sliced, fresh salmon that is artistically arranged on a plate and is accompanied by accents like zesty lemon, fragrant herbs, capers, and a drizzle of olive oil.
Torched Salmon – The Torched Salmon at Pablo Bistro is a modern take on salmon preparation, where the fish is gently torched to achieve a smoky and slightly caramelized exterior. This method of preparation adds depth and complexity to the flavor profile of the salmon while maintaining its tender and flaky texture.
Classic Tapas
Pablo Bistro's Classic Tapas Menu takes you on a journey of taste and history, as each dish that is part of this menu has proven to have stood the test of time and continues to captivate hearts and tastes.
Gambas Al Ajillo – Pablo Bistro's Gambas Al Ajillo is a Spanish-inspired dish that showcases tender shrimp cooked in fragrant and flavorful garlic-infused olive oil. The dish features plump and tender shrimp, sauteed with sliced garlic, red pepper flakes, and a touch of white wine for added depth resulting in a nice combination of seafood sweetness and the bold kick of garlic and spices.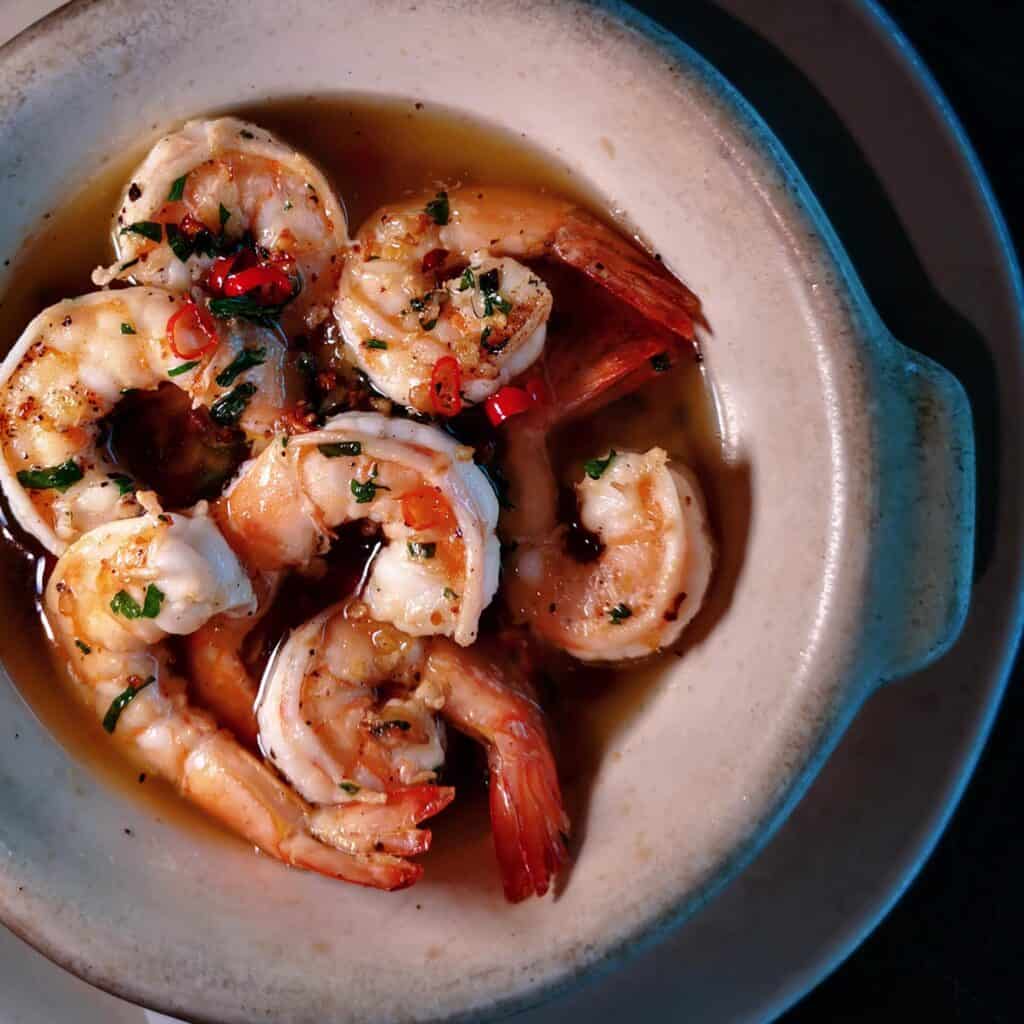 Patatas Bravas – These crispy and golden-brown potato cubes are served with a duo of sauces, a spicy tomato-based sauce, and a creamy aioli. The contrast between the crispy potatoes and the creamy sauces of this Pablo Bistro menu creates a satisfying texture, while the combination of flavors between the heat of the spicy sauce and the richness of the aioli makes it a masterpiece.
Salpicao – Pablo Bistro's Salpicao is a mouthwatering dish that originates from Filipino cuisine, featuring tender and juicy chunks of meat that are marinated and sauteed to perfection. This dish is served with rice and is also accompanied by sauteed vegetables making it not only satisfying but healthy as well.
Seafood
Pablo Bistro's Seafood menu features a variety of seafood dishes that offer a blend of flavors and textures that showcase the allure of seafood. One dish that you should try on this menu is the Grilled Tuna Belly, which celebrates the robust and tender nature of tuna belly, expertly grilled to perfection. You can also elevate your dining experience with the Pan-fried Salmon, a masterpiece that highlights the delicate and buttery richness of salmon.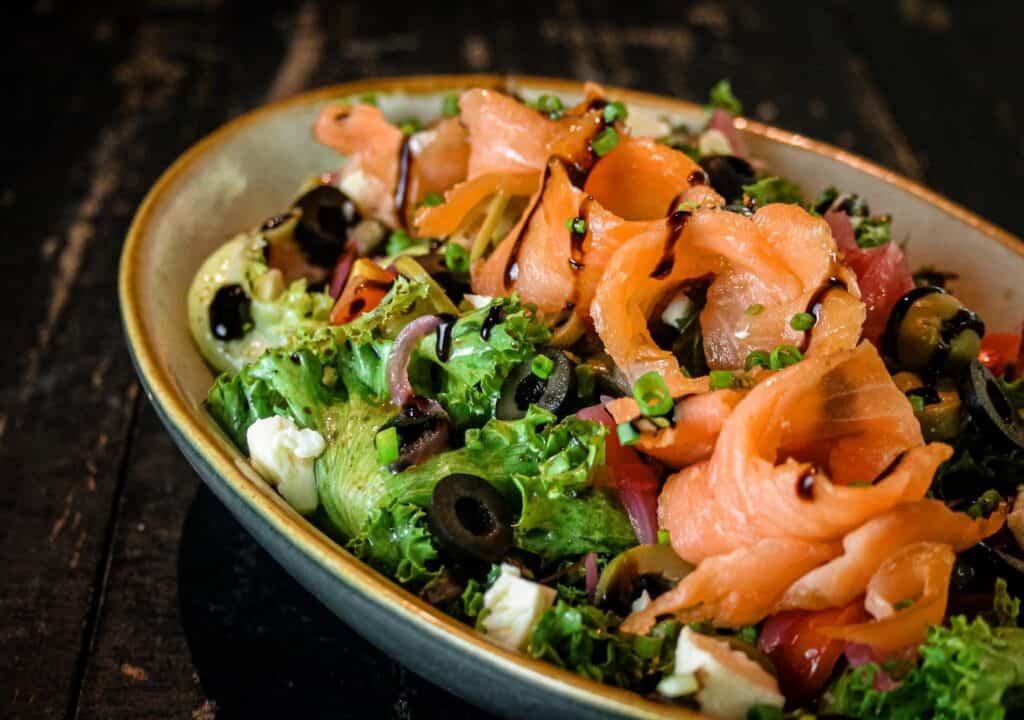 Meats
This menu is a testament to Pablo Bistro's mastery of meat preparation, offering a delicious selection of meat dishes that highlight the rich and savory aspects of different cuts and cooking techniques. An example would be the Roasted Chicken which takes center stage as a classic favorite that never fails to impress and the Carrilleras, a dish that elevates meat to a level of perfect tenderness.
Off the Grill
Enhance your dining experience with Pablo Bistro's Off-The-Grill menu that features Striploin, a choice cut that is grilled to achieve the perfect sear, showcasing a tantalizing contrast between the crispy outer layer and the juicy interior. Prepare to have a new favorite with Pablo Bistro's tenderloin, made from a cut of beef known for its exceptional tenderness and buttery texture.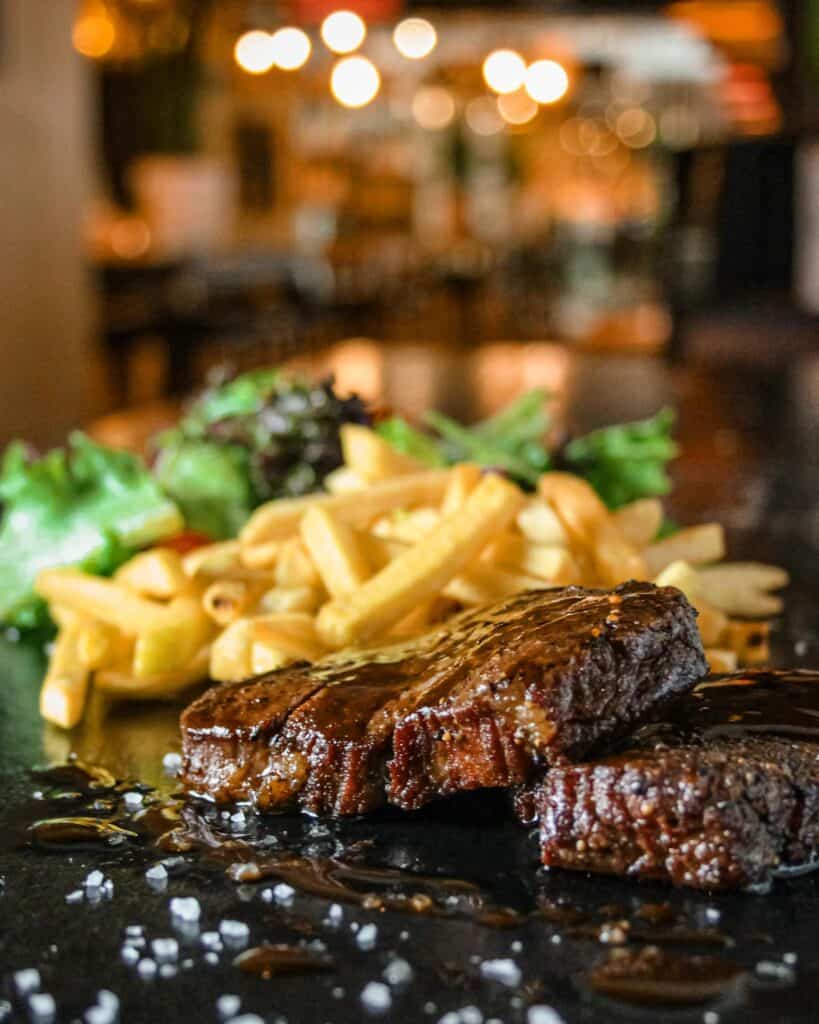 Pablo Bistro Menu Delivery
Pablo Bistro provides a delivery service to make sure that its offerings can be easily accessed by both new and regular customers. If you want to order from Pablo Bistro's online menu, you can download FoodPanda on your mobile device and follow the in-app guide on how to order.
Social Media Pages
Take a peek at Pablo Bistro's social media to spot scrumptious food and a cozy atmosphere. Check out mouthwatering treats like freshly baked goodies and special coffee. Follow their updates online to uncover fresh dishes, behind-the-scenes moments, and a lot of tasty delights. Come be part of the food journey and enjoy!
Facebook: https://www.facebook.com/pablobistro
Instagram: https://www.instagram.com/pablobistro
Website: https://www.carteldeli.com/pages/contact
FAQs
What type of cuisine does Pablo Bistro specialize in?
Italian and Spanish food, to mention a few, are just two of the many different cuisines that Pablo Bistro serves.
Where are the different Pablo Bistro restaurant locations?
You can visit Pablo Bistro restaurant in one of their branches in Makati.
What are some signature dishes at Pablo Bistro?
Its salpicao and beef carpaccio are considered to be Pablo Bistro's signature items.
Does Pablo Bistro cater for events or parties?
Yes, Pablo Bistro does provide catering services.
Conclusion
Pablo Bistro offers a dining experience that transcends borders and traditions, inviting diners to explore an array of global flavors and dishes. With a dedication to innovation and creativity, Pablo Bistro masterfully blends diverse culinary traditions to create a harmonious symphony of tastes through its menu. So what are you waiting for? Visit Pablo Bistro and have a taste of their dishes for a satisfying and unforgettable dining experience.