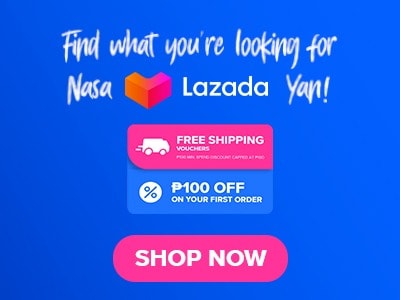 Looking for an authentic Italian bistro where you can satisfy your Italian food craving? Look no more I got you on this one since I have a good recommendation for you. To be honest, I recently found out about them and since sharing is caring I'll let you guys know what I experienced. Tavolata restaurant's menu has a lot of dishes that you will surely love and appreciate. Have you heard about Tavolata?
For those who don't know them yet or haven't tried their food, I don't want you to miss the opportunity. The foods that they are serving are really good it's something that you can't miss out especially if you love Italian cuisine. In this article we are going to know more about them and their best selling products and of course their prices per serving for you to have an idea if ever you're planning on visiting them any time soon. Ready? If yes then let's start!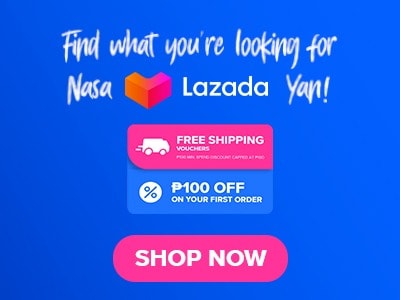 Below, you'll find the updated list of Tavolata menu prices.
Menu Items
Price (PHP)

Antipasto

Caesar Salad
745
Seafood Salad
900
Chopped Salumi Salad Small
915
Chopped Salumi Salad Large
1490
Farmer Salad
860
Our Bread
260
Tuscan Soup
525
Bruschetta Chicken Liver
420
Crispy Calamari
1055
Crispy Chicken
685

Pizzas

Margherita
725
Formaggi
780
Diavola
805
Prosciutto
880
Frutti Di Mare
870
Salame
800
Verdura
790
Meatball
780
Capricciosa
805
Anchovy
745
Fennel Sausage
835

Pastas

Pomodoro
685
Amatriciana
805
Arrabiatta
720
Puttanesca
800
Carbonara
785
Vodka
765
Pescatore
1030
Cacio E Pepe
705
Braised Beef
1030
Traditional Bolognaise
720
Vongole
880
Lasagna Bolognese
1005
About Tavolata
Tabolata is from the Abaca Group which is known for really good restaurants like Abaca restaurant and Maya Mexican restaurant. Tavolata is serving Italian cuisine that will surely satisfy your Italian cravings. The name of their restaurant means "to gather around a table" in English. Since their restaurant is a great hang-out place for family or friend get-togethers or celebrations for special occasions. Tavolata only uses the finest ingredients straight from Italy just like Solaire, and Wildflour, and is located in Manila.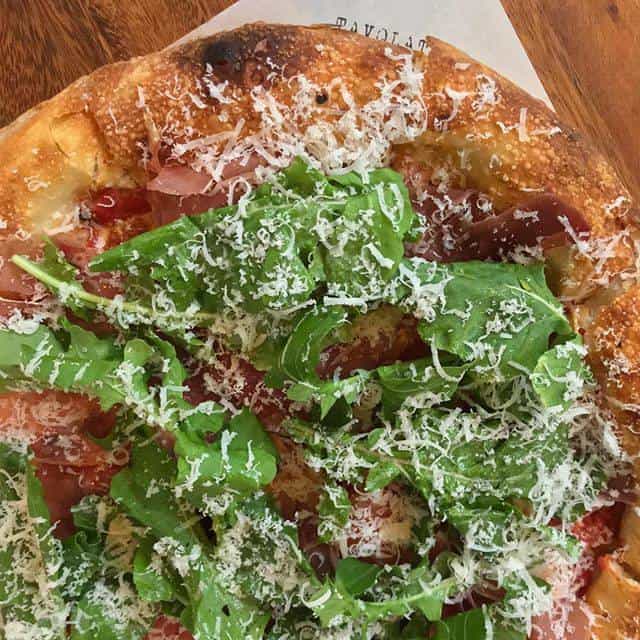 Located on the food street of A.S. Fortuna Tavolata is an anchor restaurant. Tavolata is not a very formal restaurant however the ambiance inside is stylish and posh. Inside there is a high ceiling and bulbs hanging down. They also have a soft mood lighting creating a relaxing and great ambience inside. The wooden tables and chairs on their second floor match the great atmosphere inside, you can't help but dress to impress when visiting Tavolata since it is also a place to be seen in Cebu.
Tavolata Menu Best Seller
Grilled Salmon Fillet
If you are trying to eat lighter or just avoiding red meat then their grilled salmon fillet is the perfect item for you to order. Their grilled salmon fillet is actually a succulent fillet of salmon that is grilled to perfection to bring out its flavors and extra aroma. Since it is grilled their grilled salmon fillet is also a healthier choice this is also served with a medley of vegetables. The salmon fillet is not overcooked, you can notice how fresh the salmon fillet and the flavors are amazing, the method of preparation for their grilled salmon fillet also adds more flavor to the salmon. This is a must-try item and is definitely delicious and worth trying.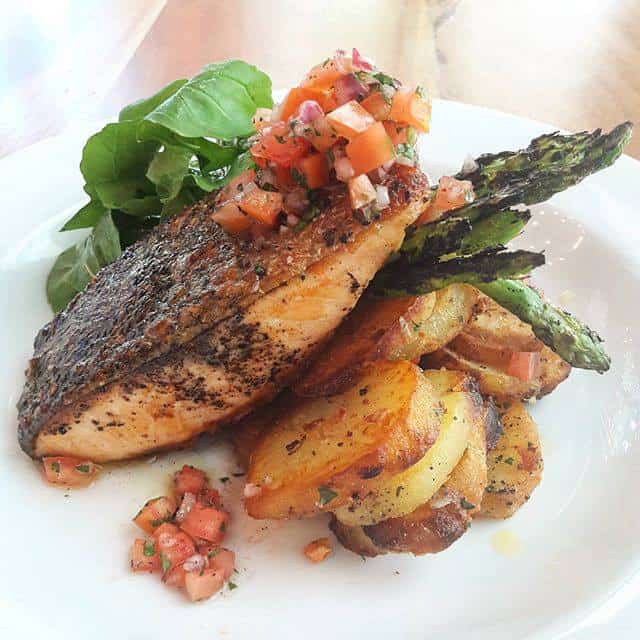 Truffle Risotto
Truffle risotto of Tavolata is something that you should order if you want something sophisticated but also gives comfort. Indulge yourself in the luxurious taste and aroma of their truffle-infused risotto, which is also creamy and Mouthwatering. It has an earthy flavor and a very distinctive aroma from the truffle. It smells like mushrooms and is a bit woody. The overall taste is really nice and since they use a high-quality truffle this dish tastes fantastic. Truffle risotto of Tavolata is also a must-try item on their menu.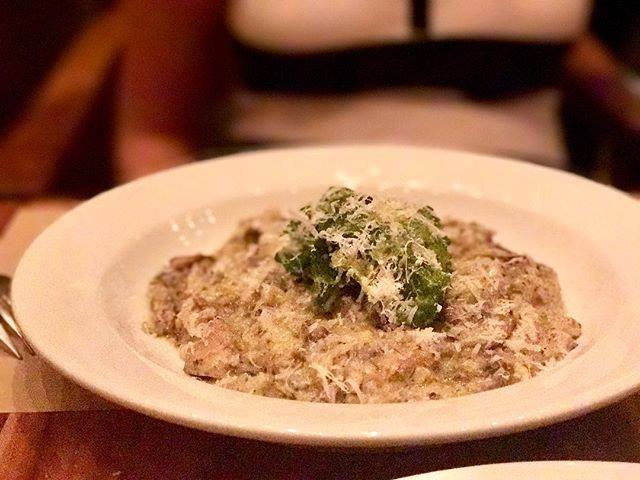 Ribeye Steak
Ribeye steak of Tavolata is a must-try item and definitely good. Their ribeye steak is juicy it is cooked according to your preference and served with garlic mashed potatoes. Ribeye steak of Tavolata has beefy and buttery flavors because of the fat rendering process that happens during the cooking of the ribeye. It also has an unmatched combination of tenderness and flavor with the right way of cooking. I like mine medium well but don't judge me. Ribeye steak of Tavolata is also one of the top-selling items on their menu and really good.
Seafood Linguine
It's like eating the ocean. It's a symphony of al dente linguine pasta and fresh seafood that is tossed in a tomato sauce. Tavolata's pasta is an amazing dish. This one is what I order when visiting their place and most of the time recommend it to whoever friend or family I am with while visiting them. Superb taste and great flavors.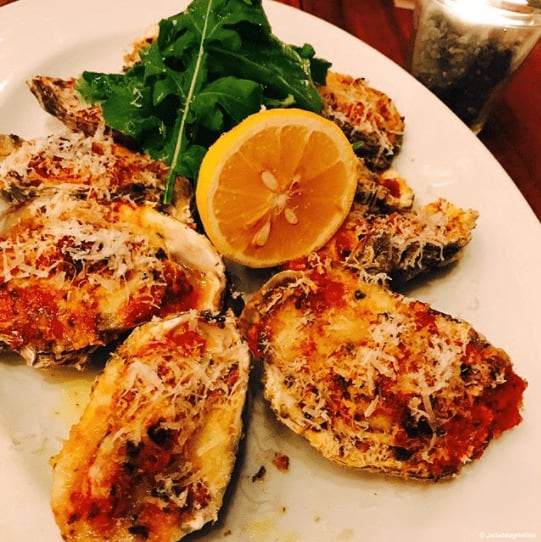 Classic Tiramisu
Desserts are my favorite and trying their classic tiramisu really hits differently. This timeless delight has layers of ladyfingers soaked in coffee and mascarpone. Tavolata's tiramisu is a great way to end your meal. It has a nice balance of a slight bitterness from the ladyfingers that is soaked in coffee and the sweetness of the mascarpone.
Tavolata Menu Delivery
You may order your favorite Tavolata food items by using third-party delivery services like Foodpanda. Just take note that they are charging service fees for delivery.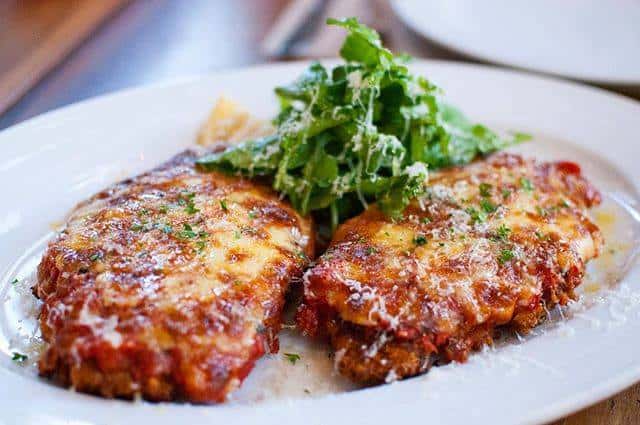 Social Media Pages
Remember to savor their renowned tiramisu! And when you pay them a visit, don't forget to tap the "follow" button on their social media pages. This way, you'll always know about their freshest Italian dishes and upcoming events.
Facebook: https://www.facebook.com/TavolataCebu
Instagram: https://www.instagram.com/tavolatacebu
Twitter: https://twitter.com/TavolataCebu
Facts
Does Tavolata have a special menu?
Yes. Tavolata has Vegetarian Friendly, Vegan options, and Gluten Free Options on their menu.
What are the business hours of Tavolata Cebu?
Tavolata opens at 11:00 in the morning and closes at 9:00 in the evening.
How many branches does Tavolata have?
They have 2 branches one in A.S Fortuna Street in Mandaue City Cebu and another one at Ayala Center in Cebu City.
Are they halal-certified?
No. Tavolata is a non halal certified restaurant.
Conclusion
The ambience and atmosphere of this restaurant are very upscale also the place is clean. We have tried a lot of their foods and to be honest, we truly enjoyed each dish that we ordered. The Tavolata menu has a lot of offerings plus their service is superb. The dishes were promptly removed from our table after we finished and that was also a great thing. I like how comfortable it is at their restaurant. The interiors were great and the inside has relaxed vibes. Customer service at Tavolata is exceptional you just have to at least give them a consideration especially on busy hours since there are a lot of customers but that's understandable. Great place and good food, highly recommended.