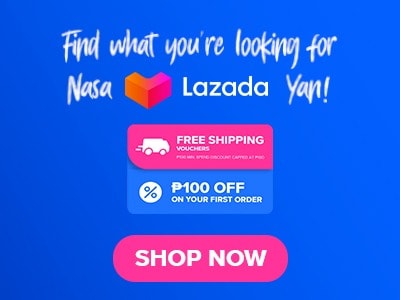 The Kalui Restaurant menu offers a variety of vegetarian options as well as traditional Filipino dishes made using local, fresh ingredients, most of which are seafood-based. Guests would particularly enjoy the restaurant's fresh seafood dishes and their fresh smoothies not just because of their familiar taste but also because of their affordability. Guests can also have mouthwatering fresh fruit dishes and fresh fruit desserts, both of which are frequently included in the cost of a set meal.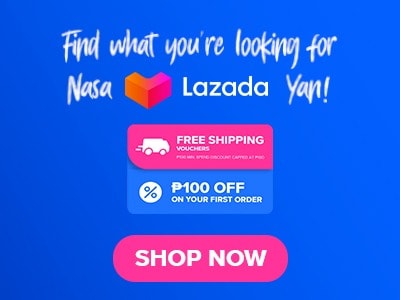 Menu Items
Price (PHP)

Choice Catch

Fish Steak
245
Fish N'Chips
245
Fish Cordon Bleu
245
Shrimps
265
Squid
255

Kalui Special of the Day Set

Set a la family, pwede for two
695
Kalu Vegetable Plate
145

Side Orders

Shrimp Halabos or in Garlic Butter
285
Palawan Seafood sisig
245
Kilawin
230
Sashimi
230
Breaded Veggies
165
Sea Catch Tempura
245
Seafood Kangkong
195
Pinak sa Puerto
180
Squid
255
Adobong Eel
275
Sinigang ni Kaka
280

Cool-la-lah

Fresh Fruit Shakes
80
Coco Banana
80
Mango Papaya Shake
80
Four Seasons Shake
95
Calamansi Ginger Blend
95
Bukoconut
70
Coke
50
Iced Tea
70
Hot Tea
50
Coffee
60
Water
40
Pinocolada
95
Tonic Water
80
San Miguel
65
Palaweno Craft Brewery
195

Season Bestsellers

Tubbataha Salad
180
Coco Flan
95
Palawan Produce
Lapu-Lapu
95
Prawns
850
Crab
625
About Kalui Restaurant
The Kalui Restaurant at Puerto Princesa offers a distinctive dining experience in a tranquil outdoor dining area. Guests are required to take off their shoes and place them in a locker before entering the restaurant just to safeguard their spotless wooden floors, which are housed in a typical and admirably preserved Filipino wooden home. Visitors will surely find the interior very beautiful, as it is adorned with a lovely array of artwork from local artists.
Kalui Choice Catch
This menu from Kalui Restaurant is composed of fresh seafood ingredients that Kalui's guests can cook the way they want. They can even eat them raw or request that they be cooked in their preferred dish.
Shrimps – Like other types of seafood, freshly caught shrimp should have a clean, salty aroma. Next, use your finger to press the shrimp's body. A fresh one's flesh will regenerate if you press your fingers on its body.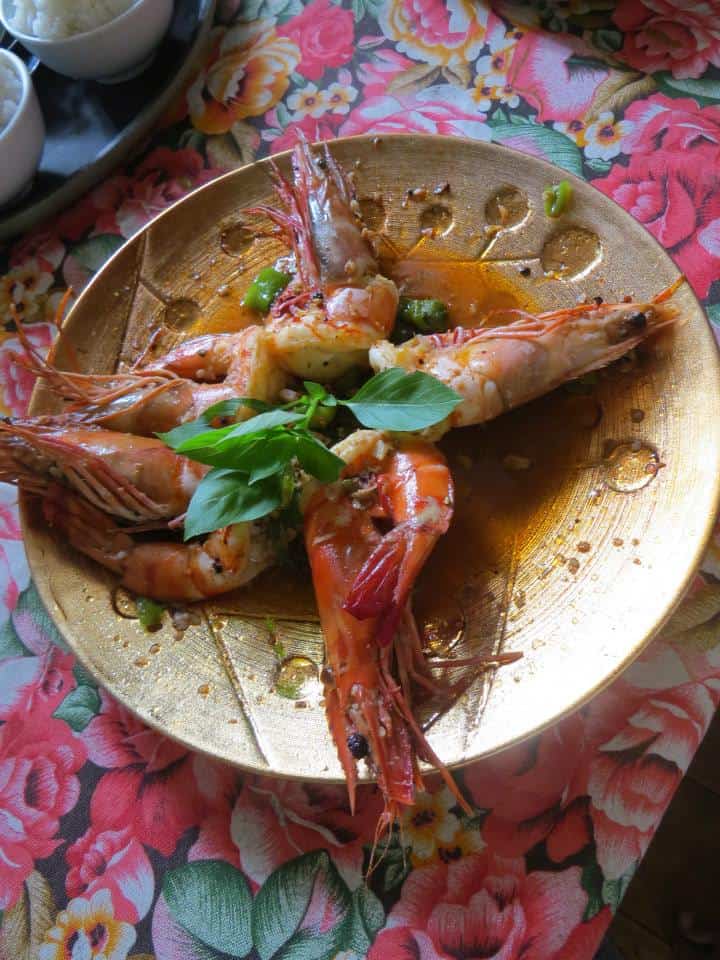 Fish Steak – Filipino Beef Steak, commonly known as Bistek Tagalog, is the beef variant of the dish. This menu from Kalui Restaurant is straightforward and simple to make. It is both simple and delectable.
Fish N' Chips – This popular dish is crispy, battered fish with french fries. Although the meat doesn't feel as delicate or flaky as cod, it has a more distinctive flavor. It has a little sweetness that wonderfully accentuates the flavor of the batter. It tastes best when it is dipped in specially made curry sauce.
Fish Cordon Bleu – It is made from thinly sliced veal that has been wrapped with ham and slices of cheese before breading. It is oftentimes pan-fried or baked depending on the customer's preferences.
Kalui Restaurant Side Orders Menu
These dishes are the best companions for all the main courses that Kalui Restaurant offers.
Kilawin – Cubed fresh tuna is combined with vinegar and calamansi and refrigerated until the fish is gently cooked by the vinegar or citrus juices in the Filipino meal known as tuna kilawin or kilawing tuna. Kilawin is typically served as an appetizer in the Philippines.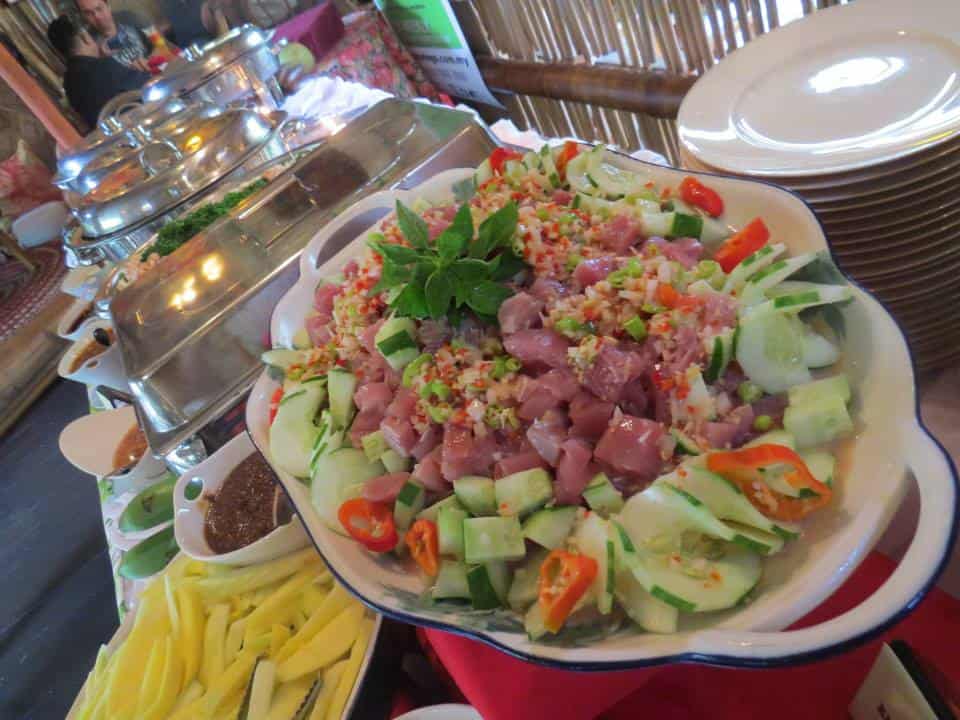 Seafood Kangkong – There are two varieties of seafood kangkong; the first, which is the lato, is a little cluster of transparent green grapes. Meanwhile, guso resembles little branches without leaves. These local seaweeds offer a refreshing change from the typical lush green salad.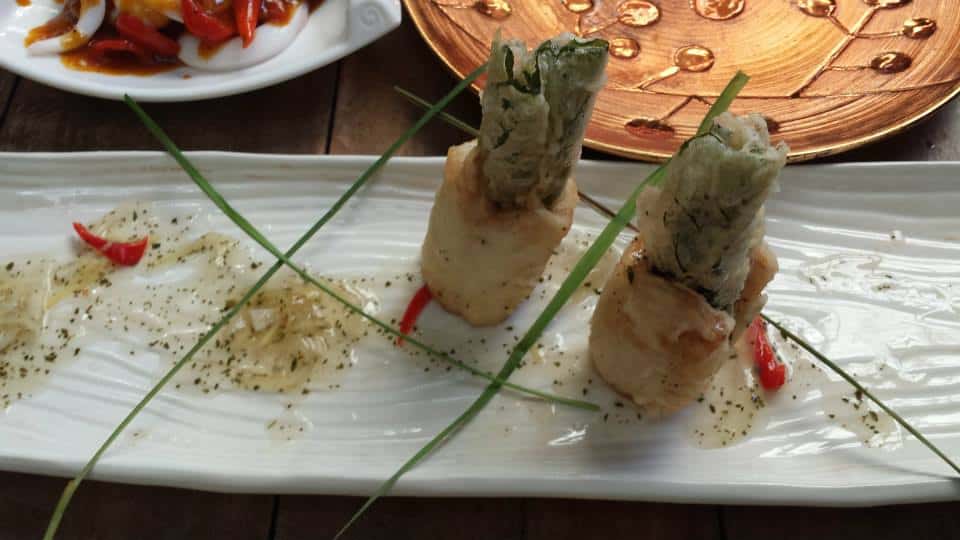 Adobong Eel – In addition to being tasty and filling, adobong hito is also quick to prepare and affordable. The tasty and moist catfish is cooked in a savory vinegar and soy sauce mixture before being pan-fried until crisp.
Shrimp Halabos – One the easiest, quickest dishes and delectable. Shrimp is simply cooked with salt and a little water. This recipe has a slight modification though; water has been replaced with a lemon soda-like sprite. I felt the food was delicious throughout and relished each bite.
Cool-la-lah!
It is a list of beverages and desserts menu that guests would love to have after a great and filling meal at Kalui Restaurant.
Calamansi Ginger Blend – A superfruit concentrate with numerous health advantages. This concentrate can be used to make drinks that are rich in vitamin C, which strengthens the immune system. Also, it lowers cholesterol, lessens inflammation, and guards against chronic illnesses.
Fresh Fruit Shakes – A fruit smoothie that is quick to make, flavorful, and fresh. Kiwi, banana, blueberries, strawberries, and more are included. This fruit smoothie is delicious and is definitely worth keeping around.
Four Season Shake – Pineapple, mango, orange, and guava are the main ingredients of this Four Season Shake. It's challenging to resist because of its unique flavor combination. Youngsters will enjoy drinking this cool, tangy delight, and customers will be happy to know that it is packed with fruit that is good for their health.
Mango Papaya Shake – This mango papaya shake is served in a glass for drenched customers. A number of frozen fruits, such as mango, papaya, and banana, are combined with some coconut milk to create this delightful cocktail, which you may typically find poolside in a tropical location.
Kalui Special of the Day Set
This menu is composed of set dishes or platters that are good for guests who come in large groups. It takes away the hassle of individually choosing what each and every person in the group wants to order. Although the menu itself only has one item, it is made up of different foods.
Palawan Produce – It is made up of fresh seafood ingredients such as lapu-lapu, prawns, and crabs. Guests can choose from the three and have the freedom to cook the ordered ingredients the way they want to.
Kalui Veggie Plate – This plate is one of the few vegetable dishes that Kalui Restaurant offers. This provides a different taste from the seafood-stacked menu at Kalui Restaurant.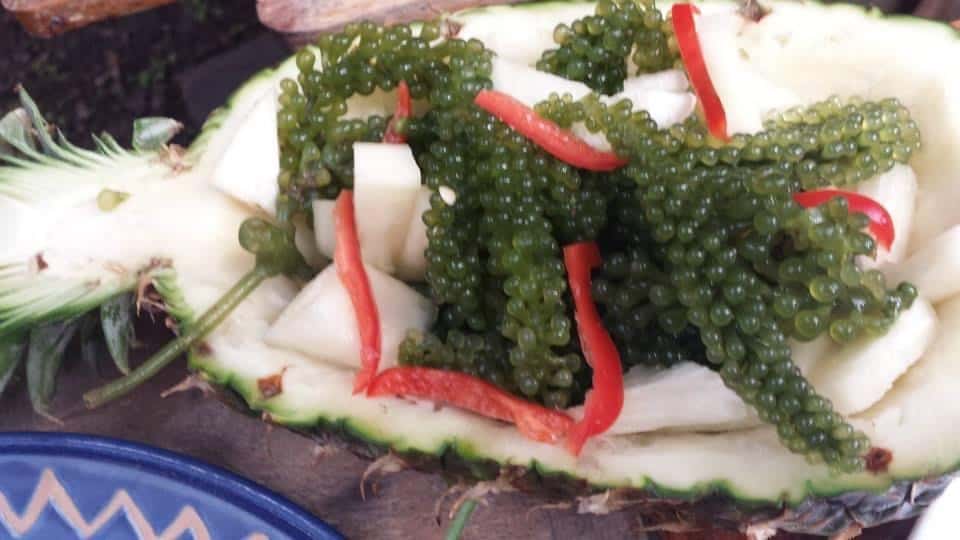 Kalui Restaurant Menu Delivery
Kalui Restaurant's regular customers can now stay in the comfort of their homes while eating fresh dishes from Kalui's. All of their customers can now order food online, as they now provide delivery services through partnered applications such as GrabFood and FoodPanda. This will give their clients a more practical method to enjoy the delicious dishes at Kalui's without ever leaving their houses. Download one of the applications mentioned above on your mobile devices, then look for the Kalui Restaurants store to browse their menu and place an order.
Social Media Pages
Visiting Palawan is not always the beautiful nature but also the unique dishes only in Palawan. How to get more information about the restaurant? Tune in to their social media pages like Facebook. Get the latest updates about them and I also suggest following and liking their page to show your support in boosting their popularity. Click this link to get redirected to their official Facebook page.
Conclusion
The menu at Kalui Restaurant features different varieties of delicious and reasonably priced Filipino dishes. Their seafood ingredients, which are the most popular item on their menu, have a generous serving in addition to being fresh and affordable. Their dining area is located outdoors, which provides a homey feel and makes you really comfortable. Visiting Kalui Restaurant is a must whenever you are on vacation in Puerto Princesa!