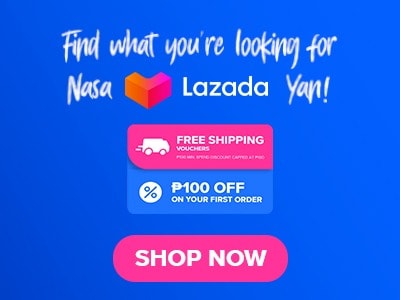 At 19 Degrees, you can expect a diverse and delightful menu that caters to various tastes and preferences. The cafe offers a wide range of specialty coffees, including espresso-based drinks, cold brews, and flavored lattes which are all made from premium quality beans that are crafted by skilled baristas. In addition to its coffee selection, 19 Degrees Cafe serves a variety of breakfast items such as pancakes, eggs, and toast that would be perfect for starting your day. And to satisfy your sweet tooth, the Cafe offers a delicious assortment of pastries, cakes, and desserts, perfect that would make for an enjoyable treat.
Below, you'll find the updated list of 19 Degrees menu prices.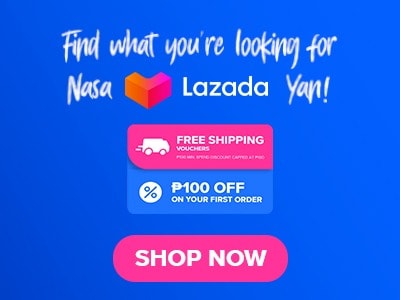 Menu Items
Price (PHP)

Fresh Tea

Black Tea
100
Oolong Tea
100
Jasmine Green Tea
100
Four Seasons Tea
100
Black Tea Mousse
120
Cheesy Oolong
120
Four Seasons Mousse Cream
120
Cheesy Jasmine
120

Milk Tea Series

Boba Milk Tea
130
Boba & Friends Milk Tea
140
Cookies Brulee
150
Thai Boba Milk Tea
130
Jasmine Boba Milk Tea
130
Oolong Boba Milk Tea
130
Four Seasons Boba Milk Tea
130
Cheesecake Boba Milk Tea
150

Fruit Tea

Signature Fruit Tea
150
Oh My Lemon
130
Oh My Orange
140
Tropical Passion
140
Strawberry Love
150
Basil Lime Kumquat
150
Peach Parade
140
Thai Iced Tea
140

Milk Series

Black Sugar Boba Milk
130
Black Sugar Boba Cream
140
Black Sugar Matcha Milk
130
Black Sugar Choco Dirty Milk
130
Dirty Mango Milk
150
Dirty Strawberry Milk
150

Charcoal

Black Dew Charcoal Mousse
130
Black Forest Charcoal Mousse
140
Matcha Charcoal Mousse
140
Cream Cheese Choco Charcoal
140
Dreamy Strawberry Mousse
150

Coffee Series

Spanish Latte
110
Tiramisu
120
Dark Choco Loco
110
Strawberry Milk Latte
120
Coffee Boba Milk
110
Matcha Espresso
110
Iced Lemon Coffee
120

Egg Drop Sandwich

Egg & Cheese
120
Ham & Cheese
130
Cheesy Tuna
135
Pork Floss & Egg
130
Crunchy Chicken
160
Crab & Corn
140
Filipino Breakfast
150
American Breakfast
155

Scallion Pancake

Hatch N' Roll
70
Flossome!
90
Crabtivating Corn
80
The Fowl Play
105
Catch Of The Day
115
Brekkie On The Go
120
Hamble Cheese
110

Snacks

Chicken Pops
130
Enoki Mushroom
100
Taiwan Mushroom
110
About 19 Degrees
19 Degrees is a famous cafe from the Philippines that provides customers with a cozy and comfortable atmosphere for them to relax, socialize, and indulge in the food and beverages that the cafe offers. The cafe is proud of the coffee that they serve as it is made of high-quality ingredients that are brewed with care and expertise by its skilled baristas. Along with its coffee, 19 Degrees offers a diverse menu that includes breakfast items, sandwiches, pasta, salads, and desserts. 19 Degrees aims to give customers an experience that will be both satisfying and memorable through its diverse menu and comfortable establishment.
19 Degrees Menu Best Seller
This menu is made up of a mix of food and beverages that are considered to be 19 Degrees' best-selling items
Spanish Latte – This latte is a delightful blend of espresso, steamed milk, and a hint of sweetness, with the rich and creamy texture of the milk complementing the robust flavor of the espresso which in turn creates this balanced and satisfying beverage.
Cream Cheese Choco Charcoal – It is a unique and visually appealing dessert that combines flavors and textures in a delightful way. This cake provides a rich and deep chocolate taste while the cream cheese adds a unique but enjoyable twist to it.
Ham & Cheese – The Ham & Cheese sandwich at 19 Degrees is a classic combination that features a generous layer of savory ham and cheese, sandwiched between soft and fluffy bread. The flavors blend together perfectly which results in a satisfying and comforting meal option.
Chicken Pops – These bite-sized pieces of tender and juicy chicken are coated in a flavorful and crispy breading. These tasty morsels are perfect as a snack or appetizer, offering a satisfying crunch and savory taste that will surely please your palate.
Enoki Mushroom – This dish showcases the delicate and earthy flavors of enoki mushrooms that are served in a savory sauce providing customers with a unique and enjoyable eating experience.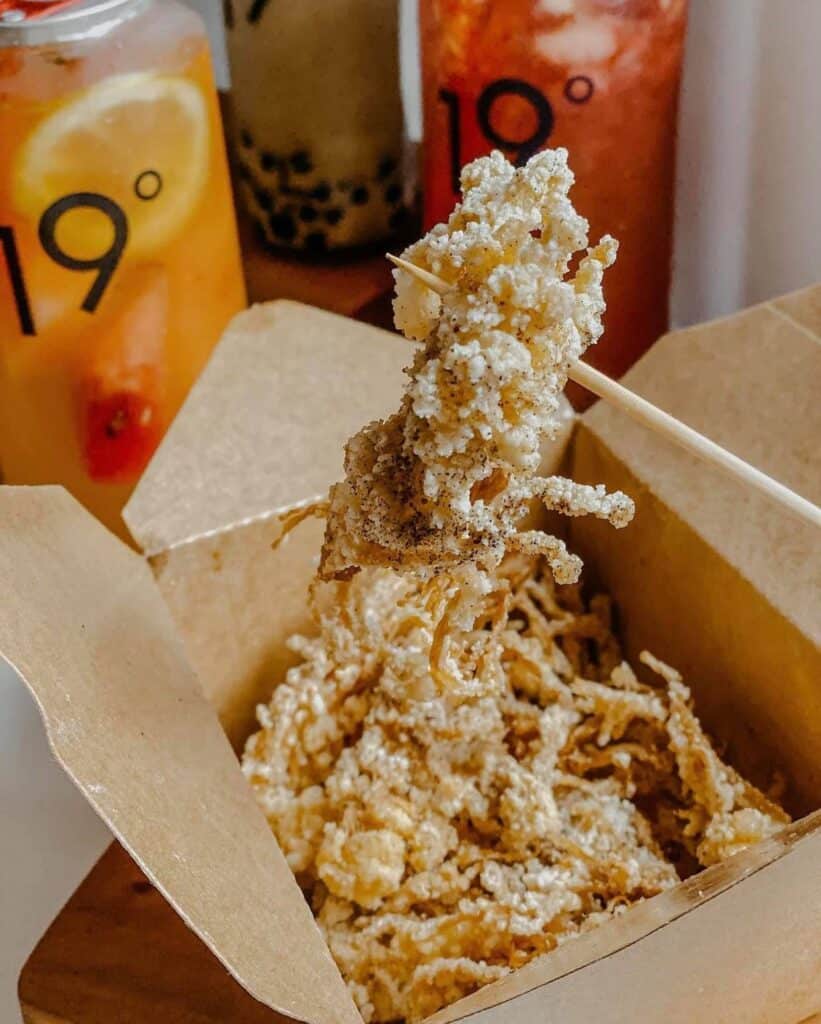 Fresh Tea
This menu is filled with an array of delicious beverages that are both rejuvenating and refreshing.
Black Tea – This variety of tea is a classic choice for tea lovers that visit 19 Degrees. It offers a rich and robust flavor profile with a bold and distinct character that can be served hot or cold which makes it a comforting and energizing beverage that can be enjoyed throughout the day.
Oolong Tea – This beverage is a traditional Chinese tea with a unique flavor profile that falls between green and black tea. It offers a pleasant balance of floral and fruity notes, along with a subtle hint of earthiness, and is known for its smooth and refreshing taste, making it a popular choice among tea lovers.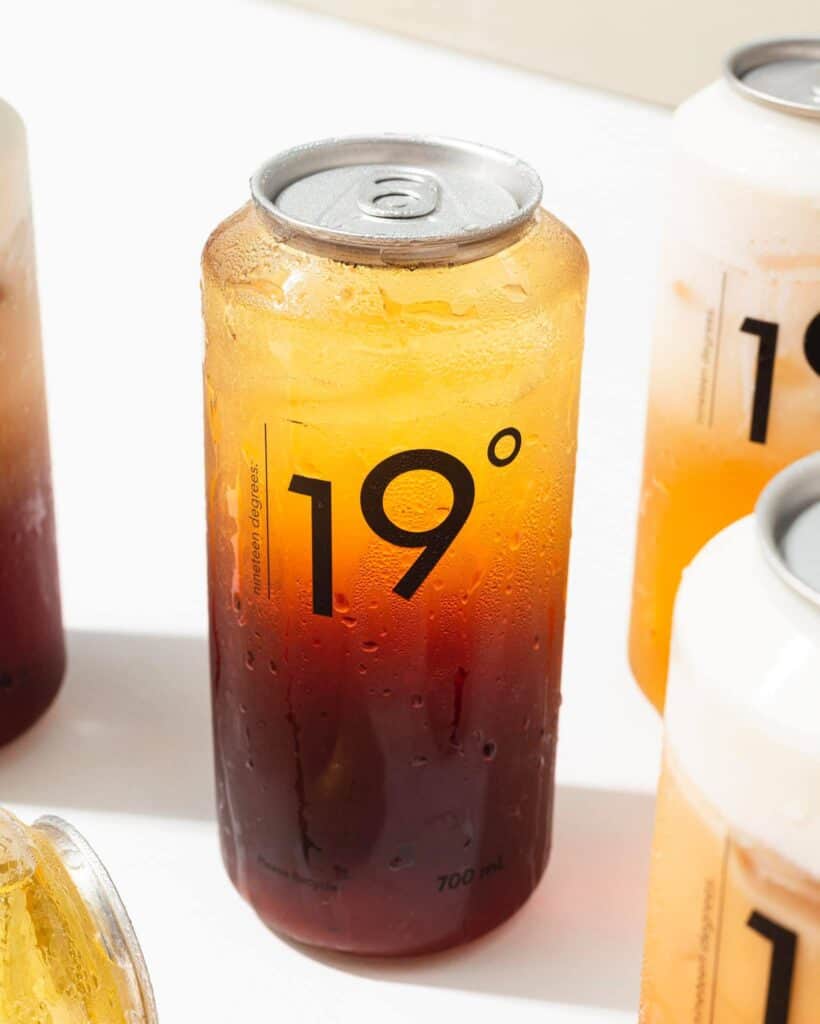 Jasmine Green Tea – This tea combines the delicate aroma of jasmine flowers with the refreshing taste of green tea with the fragrant jasmine blossoms infusing their essence into the tea leaves, resulting in a soothing and floral cup of tea and in turn offering a light and refreshing flavor that is both calming and uplifting.
19 Degrees Milk Tea Series Menu
It is composed of a wide selection of milk tea items that are very popular with both locals and tourists that visit 19 Degrees.
Boba Milk Tea – This milk tea is a popular choice for those who enjoy the delightful combination of tea, milk, and chewy boba pearls as it features a creamy and smooth milk tea base with a hint of sweetness that is perfectly complemented by the tapioca pearls that add a fun and textural element to the drink.
Cookies Brulee – A dessert-inspired drink that combines the flavors of caramelized sugar, cookies, and creamy milk and offers a delightful sweetness with a hint of caramel and the subtle crunch of cookie bits. This beverage is a perfect choice for those with a sweet tooth who want to enjoy the comforting flavors of cookies and cream in a drinkable form.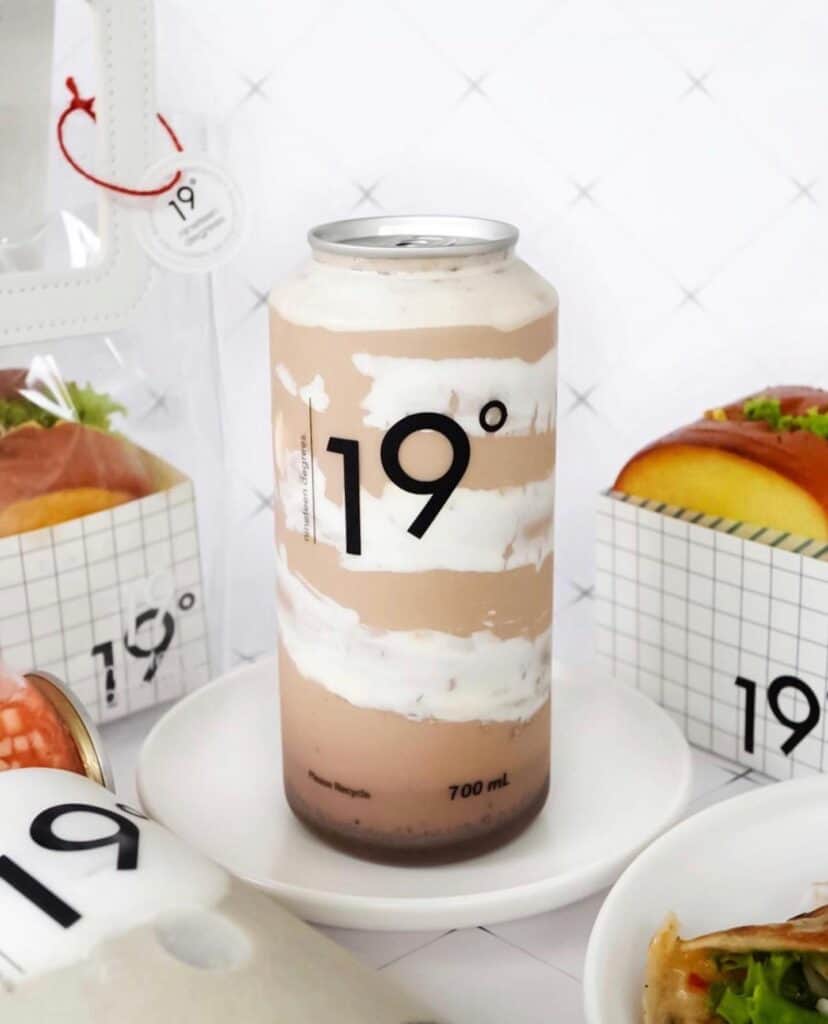 Thai Boba Milk Tea – This milk tea features a blend of black tea and spices that are balanced by the creaminess of milk and the sweetness of the condensed milk making it a satisfying beverage. This drink is known for its distinctive orange color and rich flavor profile and offers a delightful combination of flavors and textures that is both satisfying and refreshing.
Fruit Tea
This menu offers a refreshing and fruity twist to traditional tea drinks that feature a combination of brewed tea, fruit juice, and sometimes fresh fruit slices or boba pearls for added texture. It is known for its vibrant colors, fruity aromas, and natural sweetness that were derived from the fruits used.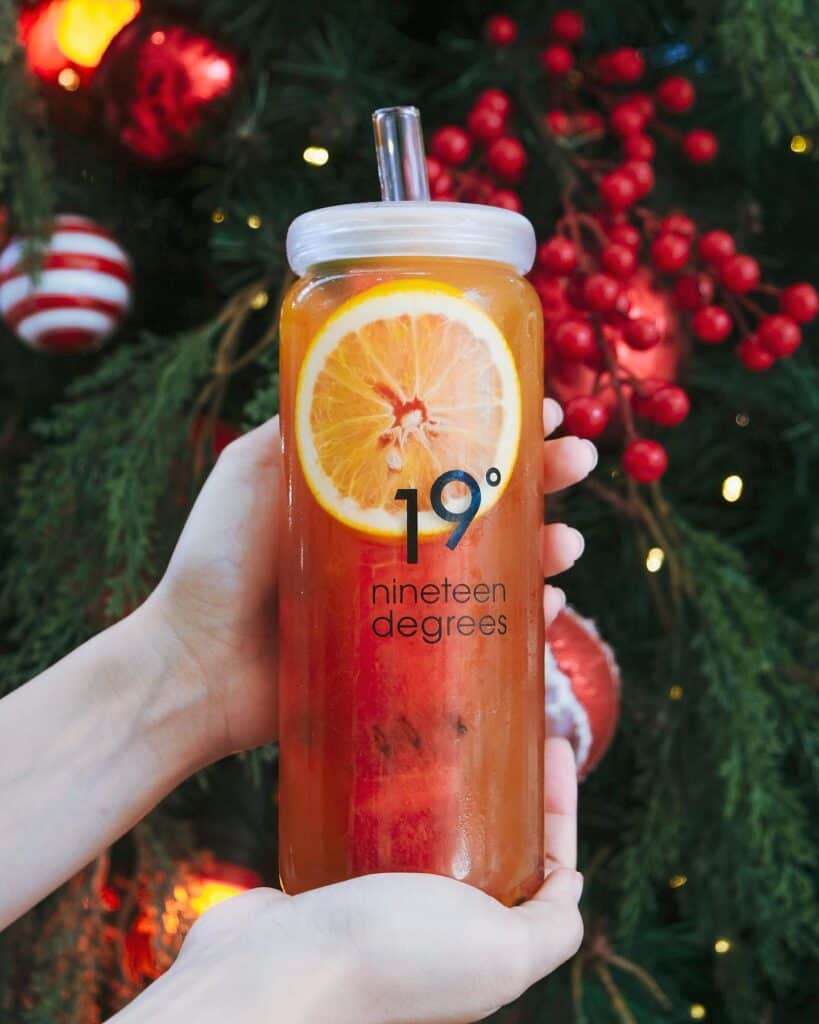 Milk Series
This menu offers a selection of creamy and flavorful milk-based beverages that are carefully crafted using high-quality ingredients to create a satisfying and enjoyable experience. Whether you're a fan of classic milk tea flavors or looking for unique combinations, this menu will have something for you.
Charcoal
This menu showcases a unique and innovative selection of drinks that are not only visually appealing but also offer a distinct flavor profile. Each drink is made using activated charcoal, which gives these beverages a striking black color that adds a touch of mystery to them.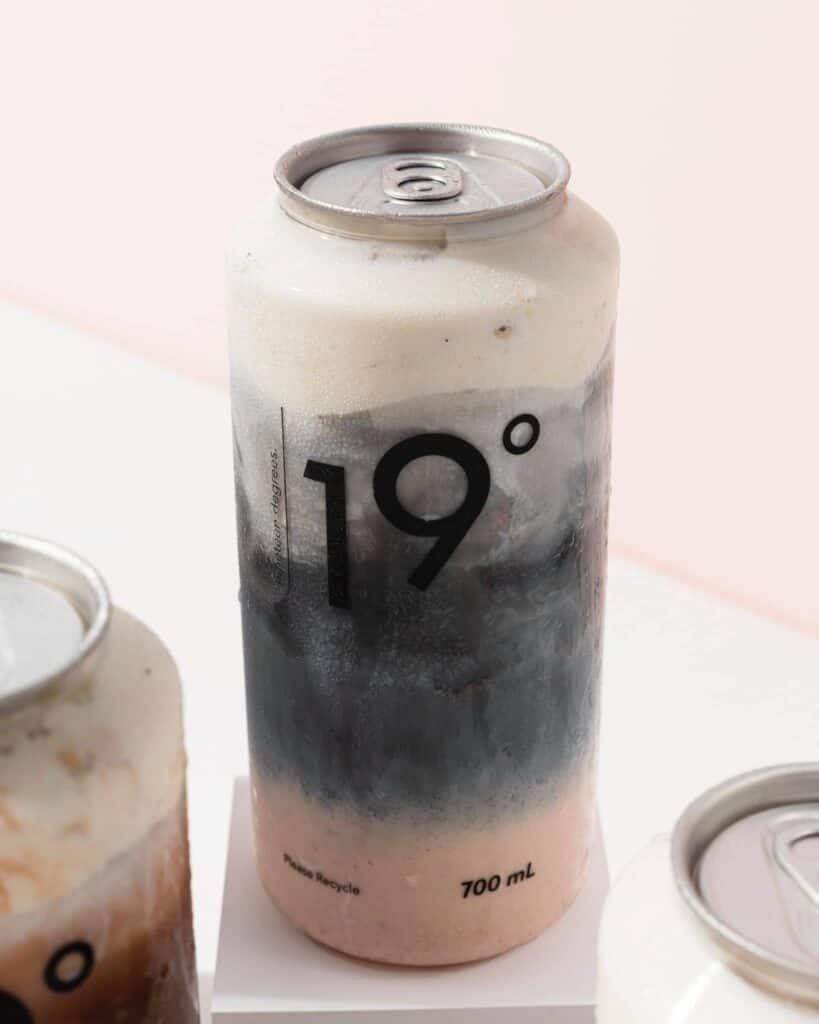 19 Degrees Menu Delivery
19 Degrees provides customers with a menu delivery to make browsing and ordering easier. By downloading third-party delivery service applications like FoodPanda and GrabFood, customers can browse their menus at any given time.
Social Media Pages
Chasing the perfect chill on a scorching day? Join the coolest crew at 19 Degrees and experience the ultimate refreshment! Follow their social media pages to stay in the loop with their icy delights and frosty adventures!
Facebook: https://www.facebook.com/nineteendegreesph/
Instagram: https://www.instagram.com/nineteendegreesph/
TikTok: https://www.tiktok.com/@nineteendegrees
FAQs
What type of cuisine does 19 Degrees serve?
19 Degrees Cafe offers a fusion of international and local cuisines, providing customers with a diverse range of flavors.
What are the signature dishes at 19 Degrees?
19 Degrees Café offers a range of items that have become their signature creations like their milk tea, fruit tea, and sandwich items.
Can I order from 19 Degrees for delivery?
Yes, 19 Degrees has a menu that can be browsed online and can be ordered through third-party delivery services.
Does 19 Degrees provide contactless delivery?
If the customer prefers contactless delivery, yes. 19 Degrees can provide any service that the customer wants.
Does 19 Degrees offer special promotions or discounts?
19 Degrees does provide customers with special promotions and discounts to keep their customers engage and make them want to come back.
Conclusion
After trying out the fantastic food at 19 Degrees, I can definitely say it's an amazing place to eat! The café is like a warm and friendly hideaway where you can try all sorts of tasty things. They make sure you're comfy while you enjoy your meal, and they really pay attention to making your time there special. They've got these special dishes that everyone talks about, and there are so many drinks to pick from – you won't know where to start! And guess what? If you're in the mood for something sweet, their desserts are like a dream come true. Seriously, whether you want a big, filling meal, a cool drink, or something sugary and delicious, you've got to give 19 Degrees a try.