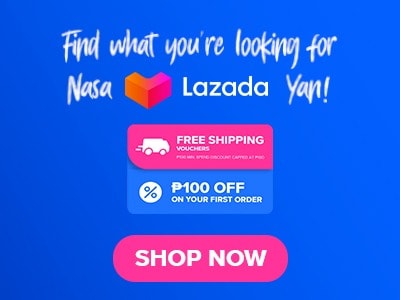 Pita wraps have become famous in our country these days, a lot of customers are actually appreciating the goodness of this food that came from a different country. Turks menu has a lot to offer when it comes to pita wraps, their products are made delicately for the pickiest customers here in our country. In this article we are going to tackle a little bit more information about this brand, what is their recommended food items and their prices, we are going to dive in a little to know more about this successful business so that if ever you are not familiar with their products you'll have a little information about them. Let us begin without further ado.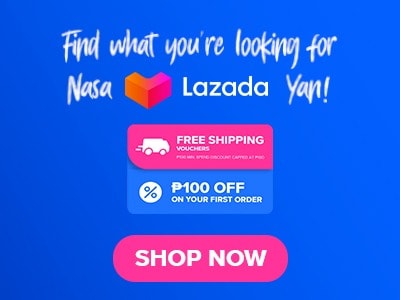 Menu Items
Price (PHP)

All time Favorites

Beef pita doner
60
Chicken pita doner
60
Turks doner bowl
60

Premium Doner Steaks

Chicken doner steak
145
Beef doner steak
185

Pita Doners

Turks fries
40
Pita doner
60
Kebeb wrap
60
Chicken pita doner
60
Turks hotdog wrap
60

Doner on Rice

Turks hotdog on rice
99
Beef doner on rice
99
Chicken doner on rice
99
Kebab on rice
99

Platter Meal

Kebab and beef doner platter
150
Kebab and chicken doner platter
150
Beef and chicken doner platter
150

Doner Steak

Beef steak
185
Chicken steak
145

Small Pita

Beef
40
Chicken
40

Turks Doner Bowl

Beef
60
Chicken
60
About Turks
Turks begin their humble beginning as a good cart at SM City Santa Mesa. They are mainly selling Beef Pita wraps that are freshly prepared and cooked upon order. Turks is a company owned by Zenarosa Food Corporation, and Gem Zenarosa is the president and CEO of this business.
As of today, Turks is one of the top brands among other businesses in the same industry. Turks began to be noticed by a lot of customers because of their delicious pita wraps and the quality of their products, Piolo Pascual a Philippine actor is known for being the top endorser of this brand and since then their prominent products was given more and more attention by the customers who like to try their products and the rest is history.
Turks a small business has grown into 600 plus branches nationwide and still continuing to grow and improve its products nowadays, they add more food items to its menu that is affordable, and its customers since they are already a fan of Turks supported each new product that they offer.
Turks Menu Best Seller
We gather all the important details to know their best sellers. We interviewed each one of their crew in five of their branches to list down their best sellers. 
Chicken Pita Wraps – This simple menu from Turks is fresh, delicious, and healthy Because it is protein-packed. Made with soft pita bread, fresh cucumber, tomatoes, and chicken strips. This mouth-watering pita wrap is great for merienda or even for lunch or dinner if you don't have the time to cook and you're just living alone. Great value as well since it's very affordable. The sauce for this wrap is also good, beyond what I expected from a cheap cost. Their chicken pita wrap is something you would crave.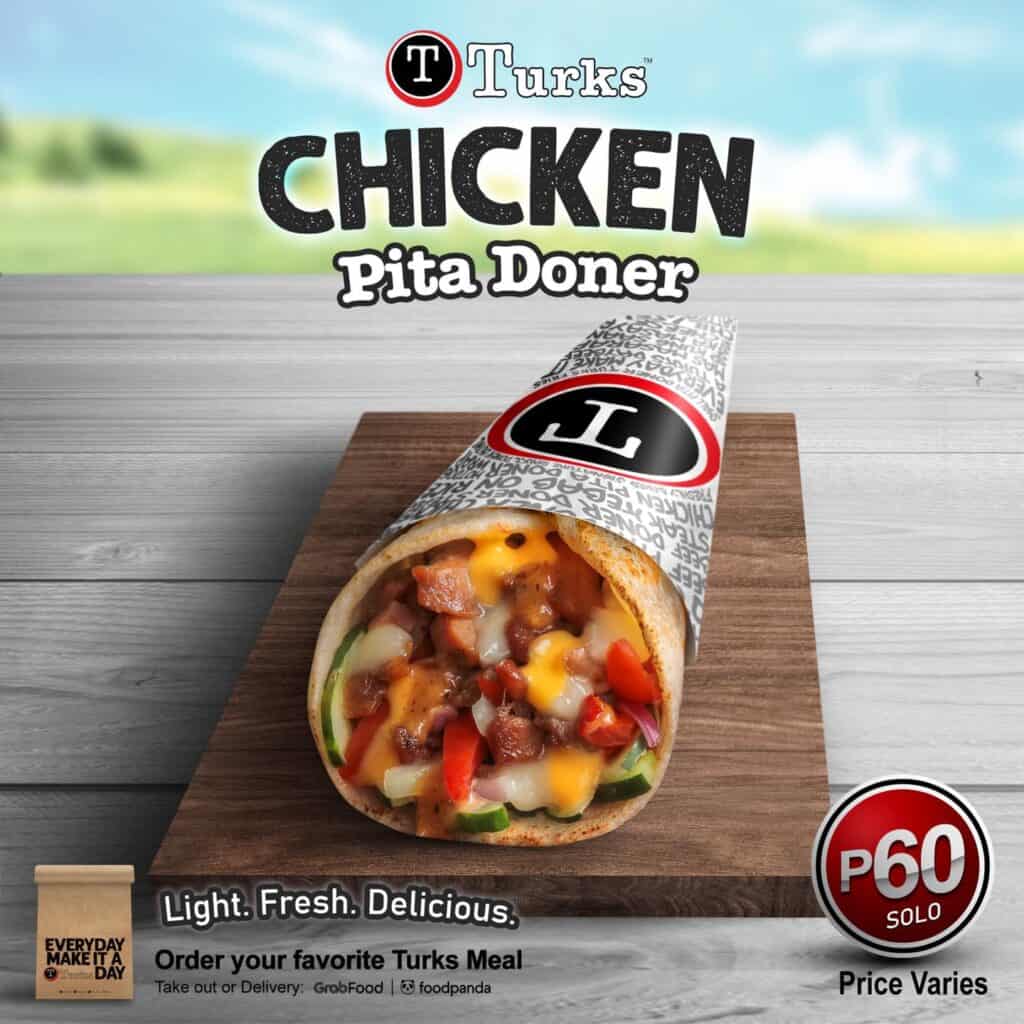 Hotdog Rice – Surprisingly, also one of the Turks menu best sellers. This simple yet very delicious hotdog rice is perfect for those who love to try good food on the go and for those who are on a budget. This budget friendly item is packed with big flavors as well.
Beef Doner on Rice – Their beef doner on rice is served traditionally. Made with slow-cooked juicy beef meat that is always fresh then served on top of rice pilaf with some veggies like potato, onion, tomatoes, lettuce, and tzatziki. Unlike other restaurants that serve beef doners, they serve it in a bowl and are great for takeaways. This dish has balanced nutrients that you may need for a day.
Beef Pita Wrap with Cheese – Actually their most popular food item that any crew would recommend and even I will because it is delicious and affordable. If you're looking for something good then you should order this one. They made it extra special by adding cheddar cheese, flavors are really good and burst in your mouth with every bite. It also has some veggies just like the chicken pita wraps. This mouth watering item is perfect at any time of the day and is also my personal favorite. Can't get enough of these actually. 
Turks Pita Wraps Menu
Turks have two versions of pita wraps they have small pita wraps and regular-sized ones. Their pita wraps have beef pita wraps with cheese regular and small which cost 107php for the regular sized one and 83php for the small sized one. They also have chicken pita wrap with cheese that will cost you 107php for the regular size and 83php for the small one. All of their pitas wraps weather beef or chicken are really good and affordable. Perfect for customers who are always on the go.
Rice Meals
If you want to eat heavier and you are craving rice, no worries because Turks also offer rice meals, they have six varieties of rice meals that will surely satisfy your cravings. They have beef rice, chicken rice, kebab rice, chicken kebab rice, and hotdog rice that will cost you 125php only, and their rice bowl where you can choose whether you like chicken or beef that will cost you 75php only. All of their rice meals are delicious and their servings are more so it won't make you craving for more. 
Turks Value Meals
Turks offer value meals for those who love to try more. They have 2 value meals to offer, first is their Value meal A which includes a rice bowl, small pita chicken or beef, and coke mismo that will cost you 155php only. Their value meal B includes a regular wrap of chicken or beef, Turks fries, and coke mismo for only 140php only.

Turks Menu Delivery
Ordering your favorite Turks food items is made easy simply by going to their website at https://www.turks.ph/order-online/ in that website you can choose two options. GrabFood and FoodPanda to enjoy Turks food items in the comfort of your home. 
Social Media Pages
Do you want to ensure that you are always updated whenever they have something new on their timeline? Then you should start following them on their social media pages. This will enable you to get the latest news that they posted on their Facebook or Instagram. Now if you are not sure where to find their pages, then you can simply open the links that we provided here:
Facebook: https://www.facebook.com/official.turks/
Instagram: https://www.instagram.com/turks.official/
Twitter: https://twitter.com/turks_official
Conclusion
Turks menu offers a variety of choices if you're craving pita wraps. Actually good and decent and one of the best value shawarma that you can find in the market these days. As expected all of their food items are excellent, what's good with them is that their foods are great for takeaways and most customers these days are always on the go. Customers can see how their food is prepared and that's a great idea as well. This place is one of the best if you are looking for an affordable meal with quality, when it comes to their crews they are friendly as well. I highly recommend this for pita lovers out there who always crave shawarma, great place.