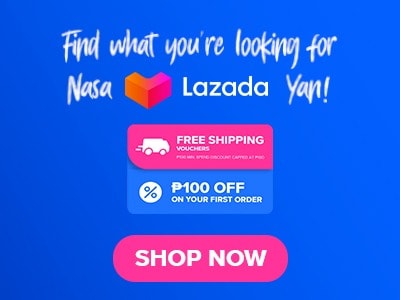 The mouthwatering Middle Eastern and Mediterranean cuisine on the Mister Kabab menu is both healthy and delicious. Famous for its kababs, which are lean, delicate beef chunks marinated in a specific sauce and spice mixture. The quaint decor is warm, inviting, and exotic. It includes wooden tables and chairs, soft lighting to create a relaxed mood, and pleasant service. From Persian cuisine to Arabic, Indian, Greek, and Turkish delicacies, the menu provides a variety of treats.
Mister Kabab's humble beginnings may be traced all the way back to late 1987 in Quezon City, where two young students opened a small food stand with a few single chairs in front of a tiled counter. They offered their few patrons kababs that were wrapped in pita bread. Years later, Mister Kabab has earned a reputation as the go-to spot for a delectable and inexpensive taste of Middle Eastern and Mediterranean cuisine. Along with Muslim influence, this food has become very popular. Kebab recipes have been adapted and blended with local culinary traditions and inventions, from the now ubiquitous doner kebab fast food to the numerous versions of shish kebab, such as the satays of Southeast Asia.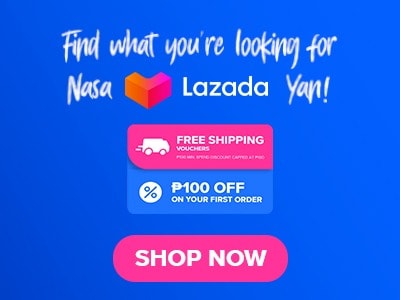 Below, you'll find the updated list of Mister Kabab menu prices.
Menu Items
Price (PHP)

Fresh Frozen

Beef Ground Kabab
430
Lamb Ground Kabab
520
Chicken Ground Kabab
380
Keema
320
Motabal (regular)
300
Motabal (large)
400
Chicken Barbecue
300
T-Bone
370
Lamb Chop
720
Hommus (regular)
270
Hommus (large)
370
Samosa veg. w/ keema
200
Samosa Spinach
230
Flafel
320
Pita Bread
100
Beef Patty
350
Cchicken Patty
250

Appetizer

Eggplant with egg
200
Spinach with egg
220
Eggplant with whey sauce
220
Zucchine with yoghurt
230
Olivieh
230
Appetizer Platter
550

Soup

Purred Jute Soup
100
Pumpkin
120
Thick Lentil Soup
150
Chunky Tarragon Infused Vegetable Soup
170

Salad

Shirazi
180
Couscous
190
Cabbage
200

Kabab

Chicken Chelo Kabab
200
Chicken Special Chelo Kabab
210
Beef Chelo Kabab
210
Beef Special Chelo Kabab
250
Lamb Chelo Kabab
220
Lamb Special Kabab
350
Mixed Special Choice
240
Platter
720
Chicken Ground
130
Beef Ground
140
Lamb Ground
160
Chicken Shish
140
Beef Shish
200
Lamb Shish
240

Sandwiches

Chicken Ground
150
Beef Ground
160
Lamb Ground
180
Chicken Shish
155
Beef Shish
220
Lamb Shish
250
Shawarma
190
Chicken
185
Beef
210
Lamb
240

Korma

Vegetable Korma
250
Chicken Korma
260
Fish Korma
270
Beef Korma
280
Shrimp Korma
290
Lamb Korma
380

Vegetables

Tzatziki
170
Hommus
200
Motabal
200
Stuffed Bellpepper
220
Spinach with Yoghurt
220
Flafel
220

Sizzling

Sizzling Kangkong with Beans
165
Chicken
190
Beef
205
Lamb
220
Chicken burger
200
Beef Burger
215
Lamb Burger
235
Sizzling Keema with Eggplant
230
Sizzling Chicken Fillet
240
Sizzling Keema
240
Sizzling T-Bone
360
Tenderloin Tips
320
Sizzling Lamb Chop
480

From the Grill

Grilled Tomato and Onion
60
Chicken Liver
110
Grilled Fish Fillet
210
Chicken Barbecue
240

Specialties

Potato Cutlet
125
Keema with Eggplant
155
Keema
180
Chicken Liver Dish
180
MK Fried Chicken
190
Spicy Spinach with Egg
205
Fried Boneless Bangus
210
Ox-Brain
210
Kofte
240
Shawarma Plate
235
Pan Fried Saffron Fish
230
Pan Fried Saffron Chicken
250
Shrimp and Mushroom
250
Beef Abgousht
270
Classic Cheese Pizza
300
Spicy Vegetable Keema Pizza
320
Beef Salami Pizza
350

Extras

Pita Bread
25
Gravy
30
Butter
20
Fried Egg
20
Cheese
20
French Fries
70
Plain Yoghurt
80
Korma Sauce
90

Drinks

Bottled Water
35
Iced Tea
50
Softdrink in Can
50
Pineapple Juice
50
Fresh Coconut Water
50
Yoghurt Shake
70
Cucumber Shake
70
Cucumber Yoghurt Shake
90
Fresh Fruit Shake
80
Fresh Fruit Shake with Yoghurt
90
Brewed Coffee
50
Pot of Tea
60

Rice

Plain Rice (solo)
50
Plain Rice (sharing)
120
Basmati Rice (solo)
80
Basmati Rice (sharing)
210
Biryani Rice (solo)
60
Biryani Rice (sharing)
160
Upside Down
180
About Mister Kabab
Kebab dishes were served in the royal mansions during the Delhi Sultanate, according to Moroccan traveler Ibn Battuta, and even commoners would eat it for breakfast with naan. Meat is either chopped up or ground for kebabs, occasionally with veggies and other toppings depending on the recipe. Although kebabs are generally cooked over a fire on skewers, certain kebab recipes can also be baked in the oven or made into stews.
Mister Kabab Menu Best Seller
Mister Kabab menu offers a wide variety of options. There are some best sellers that are singled out in other sections of this article. Here are some of its best sellers: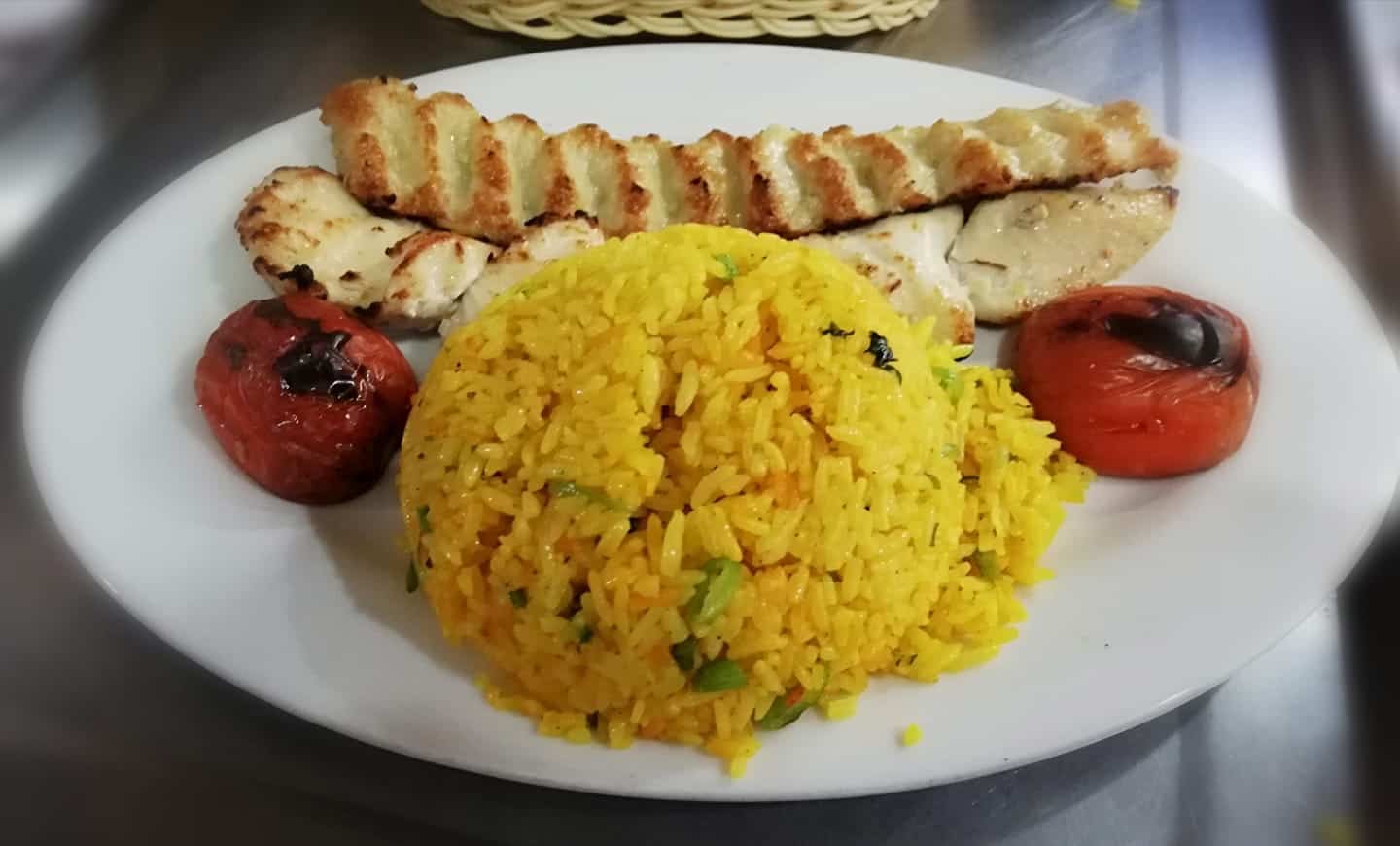 Biryani – Don't let your guard down just because the food appears to be ordinary, yellow-colored fried rice from the garden. This Mister Kabab menu is their hot fried rice, which is made spicy by an abundance of thinly sliced raw green chilies that are practically concealed throughout the rice.
Chocolate Lava Cake – Chocolate is on top of chocolate, on top of chocolate! Order while it's available if you're in the area because it's not always available. Although this cake seems to be a little brown glob, its rich chocolate flavor turns it into a seductive delicacy. The surprising part is that the sweetness isn't overbearing. Without suffering a sore throat, you may experience strong chocolate tastes.
Lamb Korma – Most Indian and Pakistani restaurants provide lamb korma, often known as mutton korma. The lamb stew meat is pressure cooked to melt-in-your-mouth perfection, seasoned with toasted Indian spices, and simmered in a creamy coconut sauce. The creamy, opulent texture of korma is well recognized. The meat is traditionally cooked for hours to achieve the ideal softness and taste.
Chicken Shish – Chicken shish is simply marinated chicken cubes that are skewered, cooked, and typically served with a variety of sides. When paired with a flavorful kebab chutney or mint raita chutney, they are at their finest. Additionally, green chutney may be served with this. You can cook these chicken kebabs in an oven, over charcoal, or on a grill pan over an open flame. You might also enjoy veg seekh kebab and veg hara bhara kabab.
Kabab Shawarma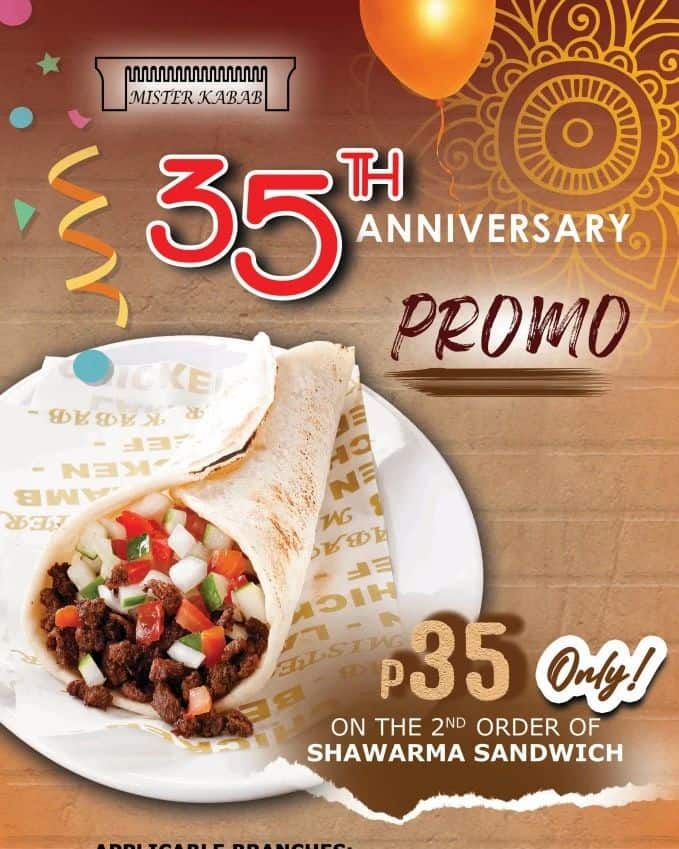 Though tender, the meat was flavorless on its own. However, their complimentary sauce and yogurt, which you may use enthusiastically, can readily fix this. You must order pita to experience building a wrap out of the Shawarma Plate as it arrives on its own. Consisting of thinly sliced beef piled in the form of a cone and cooked on a vertical rotisserie or spit. This Mister Kabab menu is traditionally produced from mutton or lamb. It is now a standard at most Middle Eastern restaurants and one of the most well-liked street snacks in the whole globe, especially in Egypt. A mouthwatering dish like shawarma is likely to delight meat and cuisine enthusiasts.
Keema
Mister Kabab has different versions of its Keema. It even has a sizzling keema. It also has a keema-inspired pizza. It also serves keema with eggplant. Keema is a dish that is often made using ingredients in the form of a curry. searching for a little distinctive curry meal. Then you must unquestionably try keema. Rich in flavor and bursting with Indian spices, keema is a hearty meal. It tastes good and is quite filling. It is an Indian cuisine dish made with meat. It is cooked with heavily spiced minced beef rather than pieces of meat like typical curries. Minced beef is the main component of keema. The dish was traditionally prepared with ground goat flesh, but you won't usually see that in Indian restaurants.
Mister Kabab Beef Chelo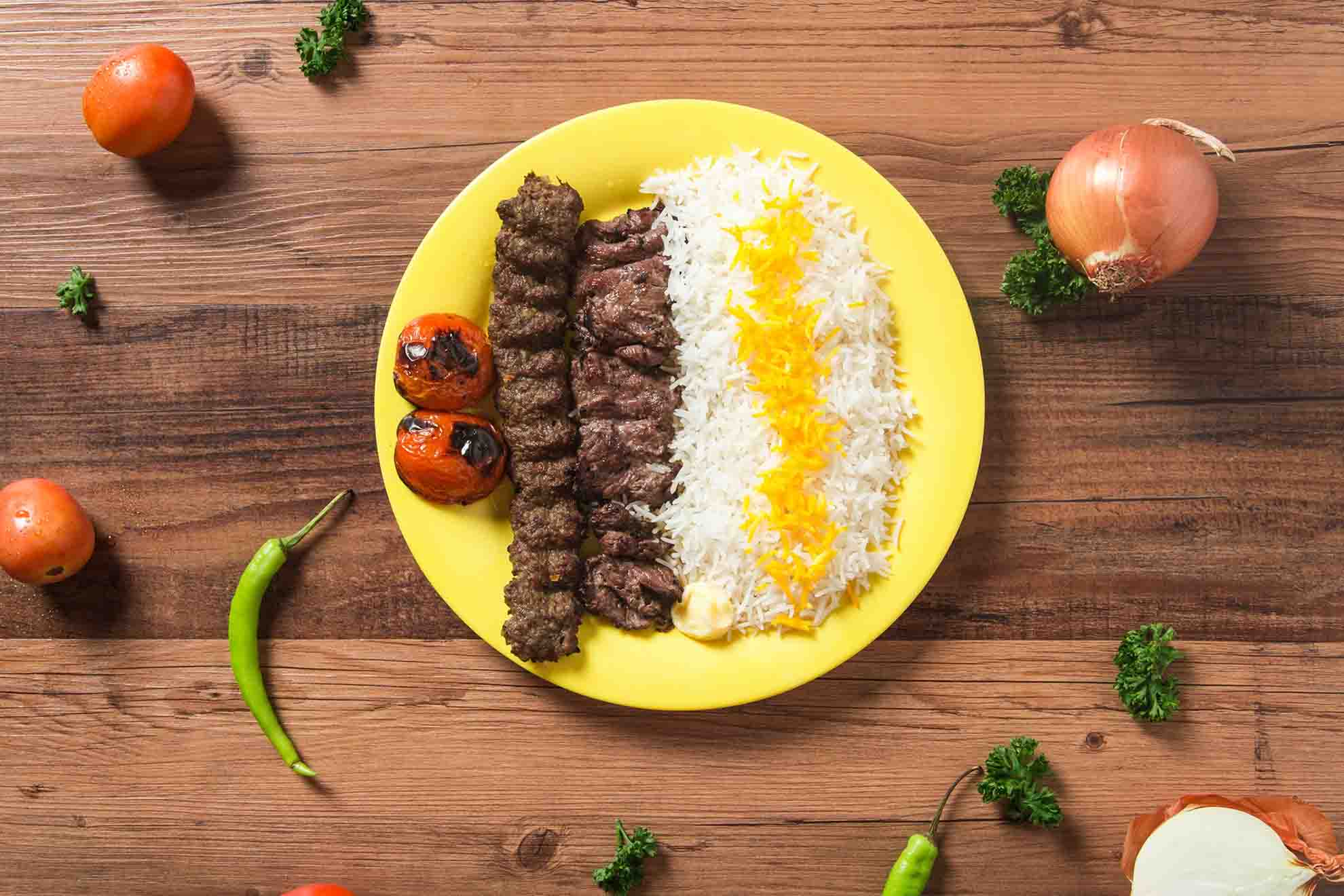 One of Mister Kabab's most popular dishes appears to be the Beef Chelo Kabab. These two bad boys are in all of their Instagram photos from all of their travels. For someone with serious meat hankering, this is a great deal. Because of all the many hues that Beef Kebabs possess, staring at them is always pleasant. Beef kebabs taste nice in addition to looking fantastic, especially if the meat is juicy and soft. The meat is tasty from the inside out thanks to the marinade. When you bite into the luscious kebab meat, the marinade ensures that you won't receive burnt chunks of flesh instead of smoky morsels of meat overflowing with flavor.
Mister Kabab Yogurt Shake
Protein and probiotics may be added to yogurt for a nutritious drink. When dining at Mister Kabab, it is advised to get a yogurt shake to balance the spiciness. The sour taste of yogurt, which is notably present in the strained Greek kind, will delight fans of fermented foods. Whey is added to yogurt to increase nutrients and give it a creamier consistency. Try this alternative if you don't like the way the whey separates at the top. The greatest sweet-tart flavor, a creamy, frosty texture, and striking, vivid color are all present in this lovely puree. This one became a household favorite right away! One of the coolest smoothies you can find is this one. It serves as both a delight and the ideal finale for a summer dinner.
Mister Kabab Menu Delivery
Eating Kababs doesn't necessarily mean that we should sit down and eat them for a very long time. We could eat conveniently and at any time of the day we want. Customers may be busy and so hungry that they cannot wait for the number of customers that are to be served in the store. Luckily, Mister Kabab offers a delivery service. You can now order your favorite kabab via the Foodpanda or GrabFood app. You could also order through LalaFood or chat their customer support on their website at http://www.misterkabab.com.ph/
Social Media Pages
To get the latest menu of Mister Kabab, we highly encourage you to subscribe to their social media platforms. In this way, you won't miss the latest news about their promo, and best sellers. To check their social media pages, click the link below:
Facebook: https://www.facebook.com/MisterKabab
Instagram: https://www.instagram.com/misterkabab/
Conclusion
Entering Mister Kabab is as genuine as it gets in the Philippines if you haven't experienced a Mediterranean meal yet. Even the pickiest eaters will become hungry because of the unique but cozy interior's exquisite atmosphere. Each Mister Kabab location features exquisitely carved wooden seats and tastefully chosen designs covering the walls, floors, and other furnishings. Mister Kabab has already made a name for itself as one of the go-to eateries for Filipinos who are craving kababs. Famous for its unique Chelo Kabab, Mister Kabab menu delivers incredibly delicious Middle Eastern and Mediterranean cuisine that is both healthy and satisfying.