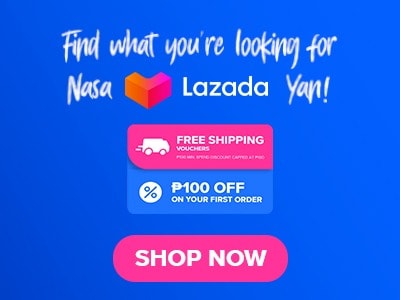 Nowadays, many beverage establishments have been mushrooming our country because who wouldn't want a refreshing drink in a tropical country like ours right? We are looking for a good quality beverage and we came across an interesting one, Happy Cup menu has a wide variety of refreshments like milk tea, frappes, and pearl coolers that you will surely enjoy plus upon reviewing this establishment we found out that they offer affordable drinks without compromising their quality. Interested already? Let's find out their best sellers, prices, and a bit more about them. Let's start!
Below, you'll find the updated list of Happy Cup menu prices.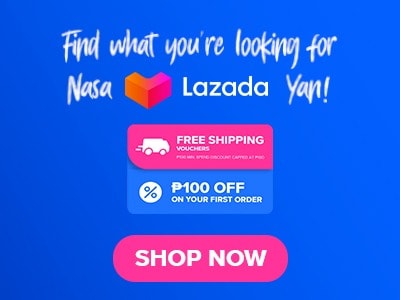 Menu Items
Price (PHP)

Frappe (12oz,16oz,22oz)

Java blits
60/70/80
Strawberries and cream
60/70/80
Coffee jelly
60/70/80
Black Forest
60/70/80
Mocha
60/70/80
Choco blast
60/70/80
Cookies and cream
60/70/80
Caramel espresso
60/70/80
Matcha
60/70/80
Cookie crumble
60/70/80

Milktea (12oz,16oz,22oz)

Strawberry
60/70/80
Classic
60/70/80
Dark chocolate
60/70/80
Okinawa
60/70/80
Wintermelon
60/70/80

Pearl (12oz,16oz,22oz)

Taro
60/70/80
Vanilla
60/70/80
Leche flan
60/70/80
Buko pandan
60/70/80
Choco loco
60/70/80

Add ons

Nata
10
Pearl
10
Jelly
10
Egg pudding
10

Brown sugar series (Moyen/Grande)

Classic milktea brown sugar
80/90
White milk brown sugar
90/100
Black milktea brown sugar
80/90
About Happy Cup
Happy Cup first started in May of the year 2017. This is actually a business venture of the Gonzaga Sisters Alex and Toni that is quite popular in our country. Khrizia Sta. Ana is the one who proposed the business to the Gonzaga sisters and of course, they approved it. It first started in Taytay Rizal and the rest is history. They offer a variety of drinks like milk tea, frappes, and pearl coolers suitable for our hot weather.
They also offer franchising to expand their business. This company continues to improve its service and franchise system to ensure the quality of its products thru the help of its dedicated employees ensuring that every serving of its product brings happiness to its customers. As of today, Happy Cup already has 32 branches in different parts of the country and still trying its very best to bring more happiness in a cup thru its business name Happy Cup.
Happy Cup Menu Best Seller
Best-seller item lists are based on our research about their best-selling products. Here is the list of the items that we should try once we are going to their booth.
Wintermelon – This is the classic milk tea that is loved by many customers nationwide. The Happy Cup version of winter melon tea is good it has a not-too-strong taste, just mild and just the right sweetness that you would want for a milk tea. Wintermelon milk tea of the Happy Cup is also affordable but delicious. They make sure that every cup of their winter melon milk tea is delivered deliciously.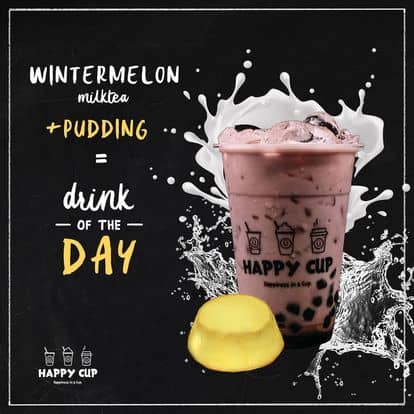 Okinawa Milktea – The milk tea that started in Okinawa Japan. A Happy Cup version of Okinawa milk tea is something that you will crave the moment you taste it. The distinct flavor of this tea comes from a sweetener (brown sugar) that originated in Okinawa and is often compared with Hokkaido milk tea. Over all Happy Cup version of Okinawa milk tea is truly satisfying.
Hokkaido Milktea – Hokkaido milk tea has a base of black tea instead of green tea just like other teas that are already popular in the market. The Happy Cup version of Hokkaido milk tea is delicious! I can taste a hint of caramel or honey in their milk tea. It has a lot of milk since the base of this drink is black tea. Hokkaido milk tea traditionally uses milk from Hokkaido, Happy Cup uses just the normal milk but they still maintain to make their Hokkaido milk tea delicious. 
Cookie Crumble – Imagine having coffee, chocolate, and cookies at the same time. That is what you will get if you try this Happy Cup menu. This delicious and refreshing drink is sweet and has the taste of mocha and cookies and cream when combined. This drink is really good as a refreshment, especially in the hot weather that we have. Happy Cup cookie crumble is for those who love the strong taste of coffee and the sweet taste of chocolate. 
Leche Flan – Filipinos love our favorite dessert Leche Flan and Happy Cup has a version of it. They have a refreshing drink that has a Leche flan flavor. So, if you're a fan of Leche flan it is the right flavor for you to order. I enjoy it so much but I like it more with coffee jelly for add ons try this if you want a delicious twist on your Leche flan-flavored drink. This is also for sweet tooth's out there who love sweet drinks as their refreshment.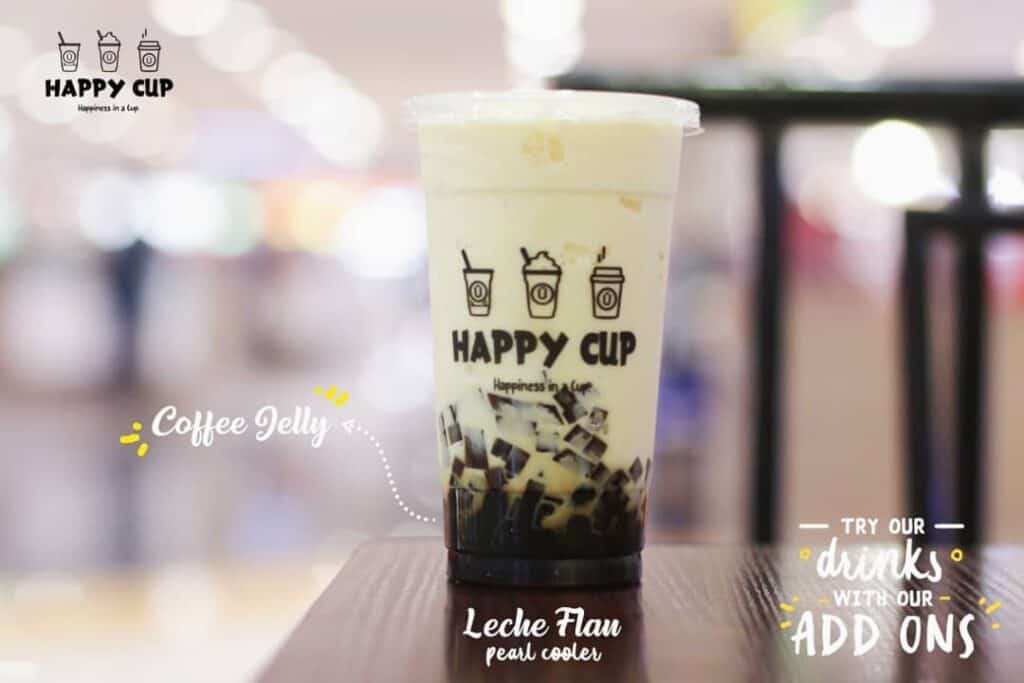 Frappe
The Happy Cup offers a lot of frappes menu to choose from, they actually have 10 flavors to offer and everything on their list is absolutely delicious. They have Java Blits and Strawberry and Cream which is quite popular among their customers, especially their younger customers. Coffee Jelly, Black Forest, and Mocha that is popular among their new customers because we all know these flavors so it's understandable that they are just playing safe. Choco Blast, Cookies and Cream, and Caramel Espresso for the regulars. And last but not least, their Matcha and Cookie Crumble is quite delicious and popular among any type of customer that they have.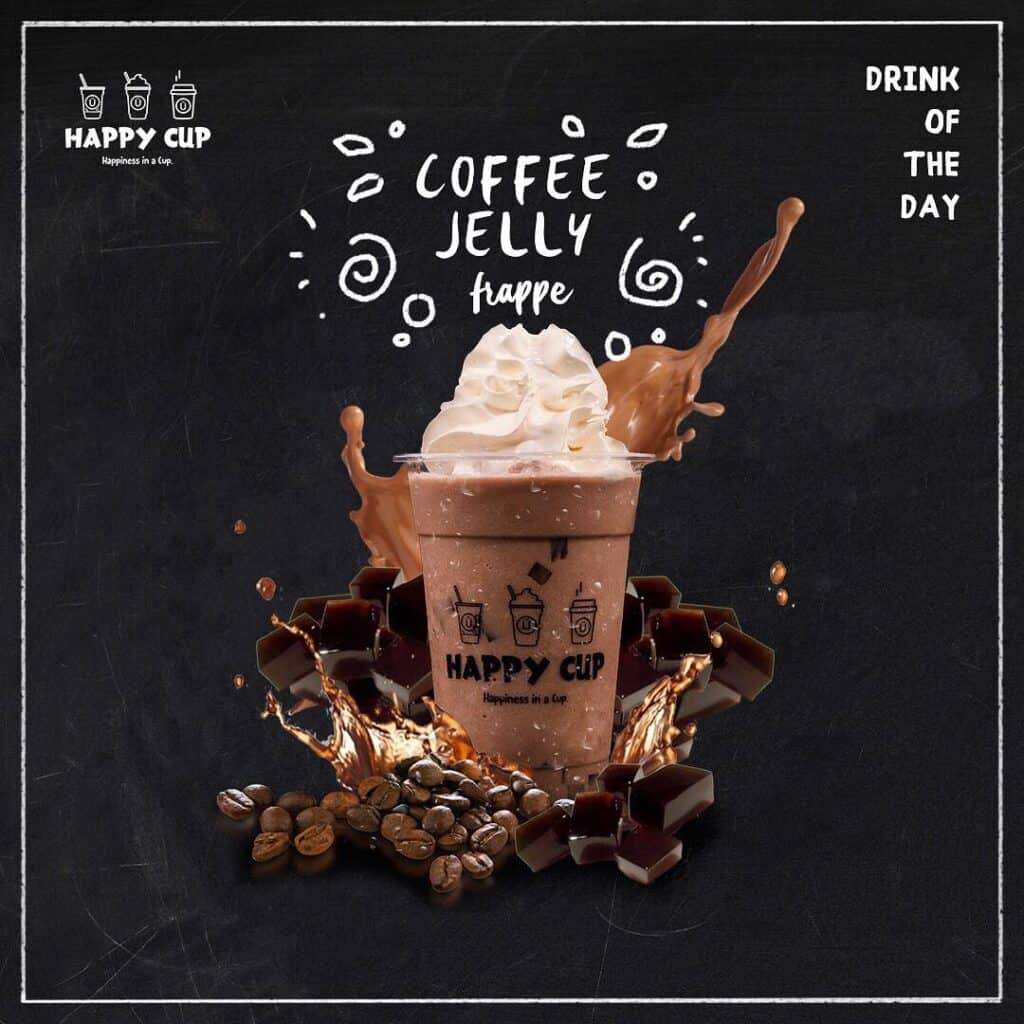 Milktea
The Happy Cup has 5 flavors of milk tea to choose from. It's not how many are on your menu the more important thing is everything on your menu is delicious. On their milk tea menu, they have Classic milk tea, Strawberry milk tea, Dark chocolate, Okinawa milk tea, and lastly their Hokkaido milk tea.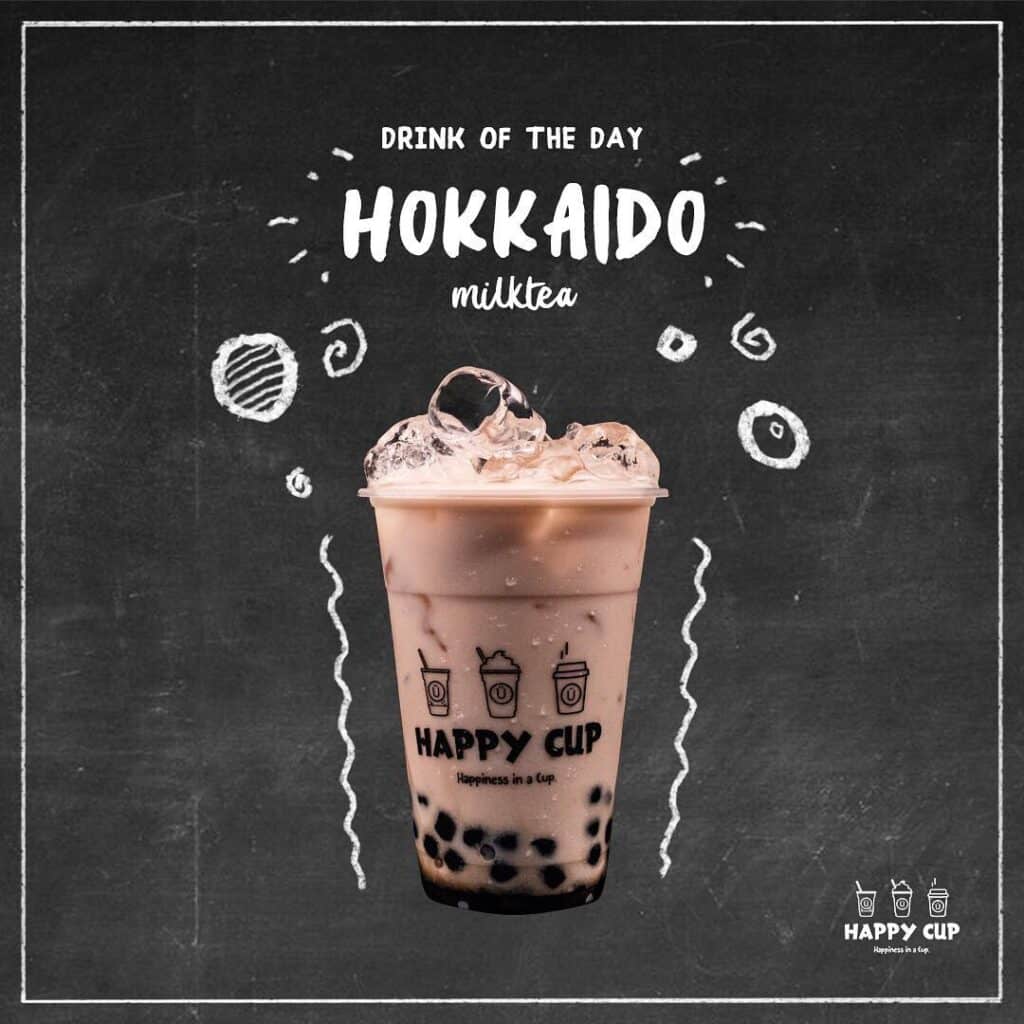 Pearl
On the Happy Cup pearl menu, they have five flavors to choose from. They have Taro for the sweet tooth, Vanilla for those who want it plain and classic, Leche flan for fans out there who loves this Filipino dessert. Buko pandan is another Filipino dessert favorite that you should try and lastly their Choco loco.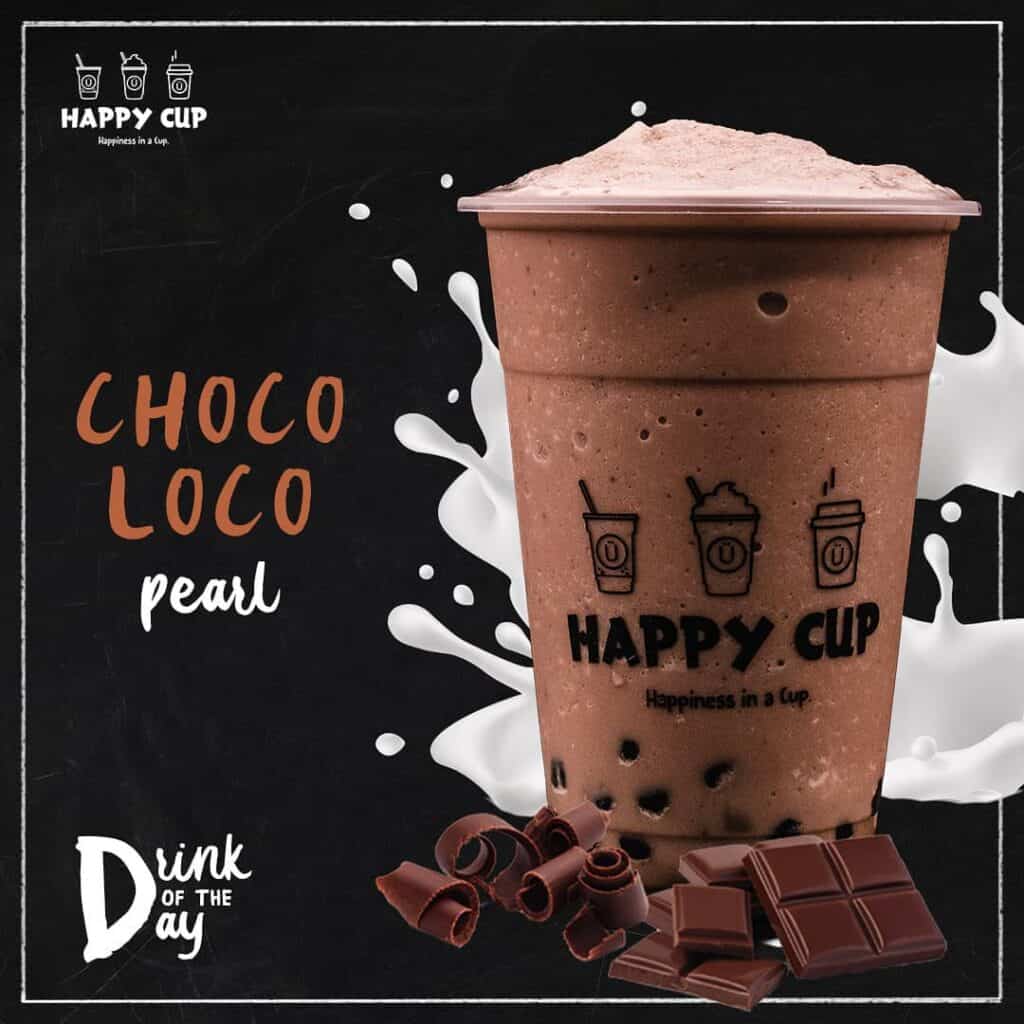 Brown Sugar Series
On their brown sugar series, they have 3 options- they have Classic milk tea brown sugar, White milk brown sugar, and lastly their Black milk tea brown sugar.
Happy Cup Menu Delivery
If it happens that you just crave Happy Cup beverages but you cannot go outside for a reason, no worries since online orders are now made easy. All you have to do is to go to their official website to order. Orders placed after 1 AM are scheduled to be delivered the following day. You will receive a text confirmation after successfully placing your order. Their delivery fee around Taytay area could be 100 – 350 PHP depending on your location. If you're too far from their area they will recommend you order D.I.Y Milktea to ensure the quality of their products. You can pay thru credit card, debit card, Gcash, Paymongo, and Dragonpay for your orders online. You can also use Grab Food or Foodpanda for your online order if this is too complicated for you. 
Social Media Pages
Happy Cup extends its advertisements through social media platforms which are convenient for its customers. You may browse through their social media pages for promotions and discounts on their branches. You may click the links below to redirect you to their pages.
Facebook: https://www.facebook.com/happycupph
Instagram: https://www.instagram.com/happycup_ph
Conclusion
A perfect place to go if you are craving a delicious and refreshing drink. Happy Cup's menu has delicious milk teas, frappes, and pearl drinks. I like how they can still maintain the quality of their products after all the inflation that is happening nowadays. This business I can tell is affordable. The crews are nice and friendly and the service is fast and great. I highly recommend Happy Cup for those who are looking for a good and refreshing drink.