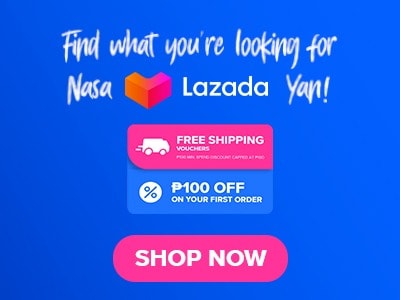 Do you love to explore different cuisine but loves Filipino foods at the same time? are you looking for a place where you could get the two cuisines in one place? I have a solution since I found a restaurant that serves Italian and Filipino food at the same time. Have you heard about a restaurant named Misto? The Misto menu has a lot of different authentic dishes both from Italy and our country so it's like a one-stop shop for those who love Italian food but still can't ignore our own cuisine. If you are already interested in our topic please read my article and let's get to know more about Misto. Let's start!
Below, you'll find the updated list of Misto menu prices.
Menu Items
Price (PHP)

Breakfast A la Carte

Eggs & omelette
450
From the griddle
380
Cereals and yogurt (bircher muesli)
350
Cereals and yogurt (Cereals )
300
Cereals and yogurt (Oat meal)
270

International Favorites

Corned beef hash
450
Congee
250
Ham & eggs
450
Continental
480
American
500

Filipino Breakfast

Boneless daing na bangus
420
Chorizo de cebu
450
Chicken or pork tocino
480
Beef tapa
480

Salads

Waldorf
460
Thai beef
420
Classic Caesar
380
Kani
420

Soups

Soup of the day
300
Classic tomato
350
Crab and corn
350
Cream of mushroom
350

Sides

Steamed white rice
70
Garlic fried rice
80
Mashed potatoes
120
French fries
120
Steamed mixed vegetables
150

Appetizers

Golden calamari
470
Fresh vietnamese spring rolls
440
Gambas and chorizo
400
Beef salpicao
470
Nachos
470

Wraps and Sandwiches

Tuna
370
BLT Sandwich
450
Club Sandwich
500

Pasta

Authentic Italian carbonara
480
Spaghetti bolognese
480
Aglio e olio
480

Vegetarian

Pasta Arrabbiata
450
Pesto pasta
450
Vegetable spring rolls
380
Vegetable wrap
380

Mains

Hickory smoked baby back ribs
670
Rib eye steak
1500

Filipino Specialties

Crispy pata
780
Crispy kare-kare
650
Beef pochero
680
Crispy lechon belly
600
Sinigang na baboy
500
Lumpiang ubod
350
Bagnet
500

Rice Bowls

Filipino pork sisig
300
Grilled pork belly
300
Cebuano crispy dangit
300
Marinated milk fish
300
Beef stew
300
Chorizo
300

Chef's Recommendation

Cebu sinuglaw
480
Pancit de cebu
450
Cebuano humba
550
Old fashioned cheeseburger
600
Fish and chips
490
Grilled salmon fillet
690
Lemongrass, basil fried chicken
450

Seda Signatures

Boneless chicken inasal
600
Pata humba
600
Nilarang soup
400
Crispy lechon de cebu
470
Prawn ane pomelo salad
600
Molo soup
600
Tinola de laguna
560
Kare-kare
650
Seafood bicol express
540
Chicken and pork adobo
600
Crispy tadyang
650

Set Menu

Homegrown
599
International
699

Sweet Endings

Cebuano halo-halo
300
Turon and langka with ice cream
300
Gelato ice cream
100
Fresh fruit platter
350
Cheesecake
320
Chocolate rebel cake
320
Red velvet cake
300
About Misto
The name of the restaurant Misto is an Italian word that literally means mixed. They choose this name for their restaurant because they are offering Filipino and Italian foods at the same time. Misto is a place to consider if you are having small celebrations with family, friends, and colleagues. This place also caters breakfast buffet as a complimentary for their hotel guests.
They also provide a variety of dishes for lunch and dinner with decent and mouth-watering foods. Misto is a restaurant of Seda hotel and is managed by AyalaLand hotel and resorts corporation. They are located on Seda hotel's roof deck in BGC, they are also located In Bacolod, Iloilo, Makati, and Quezon City. Upon visiting their location you will get to enjoy a beautiful view of the city with great music, delicious foods, and drinks. They offer authentic flavors with international flair in every dining experience.
Misto Menu Best Seller
Here are some food items on their best-seller list, these items are also the chef's recommendations.
Cebu Sinuglaw – This is really good and a must try. Made with a combination of pork belly that they grilled and fresh tanigue fish fillet ceviche. This is actually like kilawin of Luzon. First, they marinated the pork belly before grilling then they combine the meat of tanigue fish. It also has vinegar to cook the raw fish meat, calamansi to lessen the fishy taste, and some spices to bring the best flavor to the sinuglaw. This is perfect with any beer or alcoholic beverage as well.
Cebuano Humba – This Misto menu is their version of the Philippines national dish which is adobo. This is made with braised pork belly that they cook along with soy sauce, vinegar, and sugar. Basically, this is the sweet version of adobo. They also serve their cebuano humba with steamed white rice and achara or pickled green papaya. Their Cebuano humba is one of the top choices when it comes to ulam or if you want your foreign friend to taste our food without worrying that they will not like it.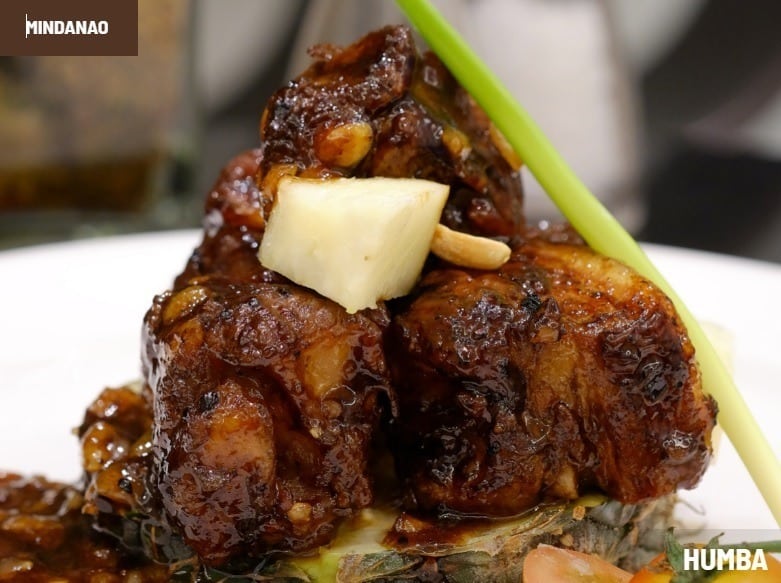 Pancit de Cebu – Misto's version of pancit de Cebu is so good I'm sure you'll love this. They actually cooked their pancit de cebu in a wok, which is made with a combination of glass noodles and egg noodles with some chicken meat, pork meat, shrimp, and squid. The vegetables are also very noticeable as well as the sliced scrambled eggs. Pancit de Cebu is one of the best pancit if you are looking for something delicious. When it comes to the taste this one is not salty and the umami flavor is bursting in your mouth with every bite.
Old Fashioned Cheeseburger – who wouldn't want a cheeseburger right? Not unless you're on a diet. Their old-fashioned cheeseburger is made with a U.S. beef patty, crispy and perfectly cooked bacon, lettuce, a slice of tomato, and cheddar cheese assembled in a delicious bun with special sauce and serve with french fries. This is also one of their best sellers and a must try. When it comes to the serving size it's quite huge so one burger will surely make you full.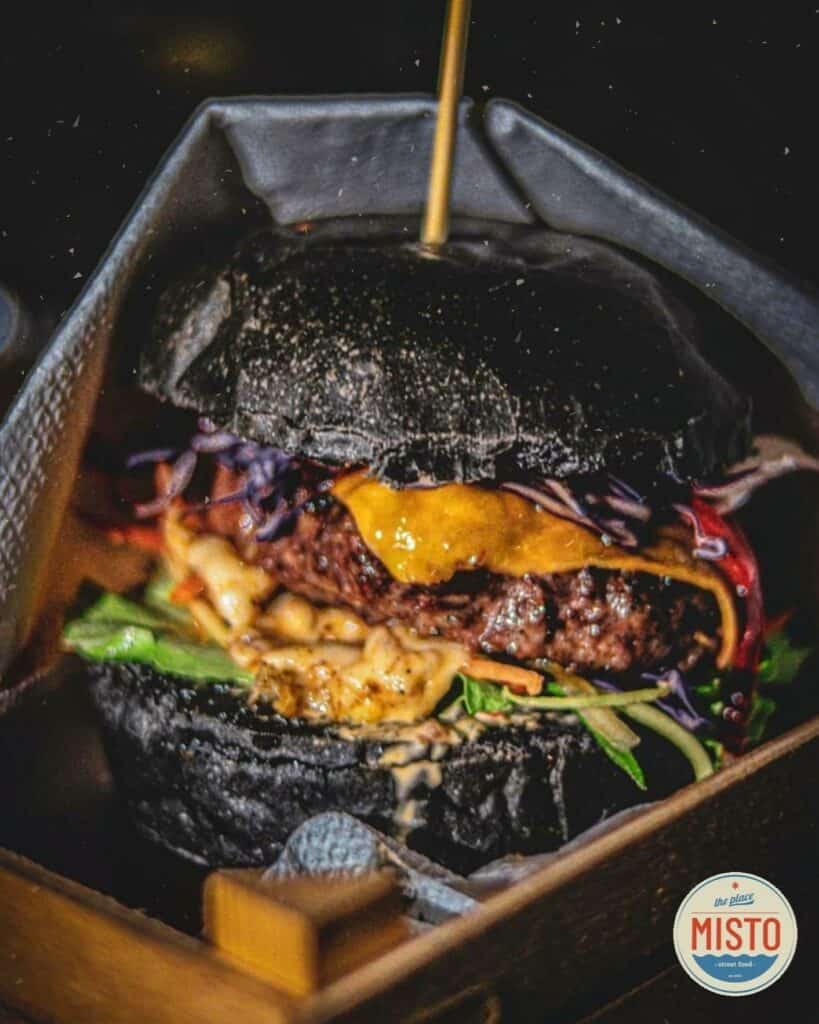 Fish and Chips – Also one of the top-selling items on their menu is their fish and chips. Misto's version of fish and chips is made with fillet reef fish cooked until golden brown with potato wedges as sides. The fish is so good also the potato wedges.
Grilled salmon Fillet – This menu of Misto is made with a salmon fillet with creamy and delicious mashed potato in saffron cream sauce. They also have seasonal steamed vegetables as sides. The fish meat is cooked just right and not overcooked which is great. I love how creamy and delicious the sauce of this dish is.
Lemongrass, Basil Fried Chicken – This is not your typical fried chicken. This delicious dish is made with half chicken that infused with lemon grass and basil to avoid odd taste and served with native sauce with steamed white rice. Also, this is a must-try, you'll love it for sure.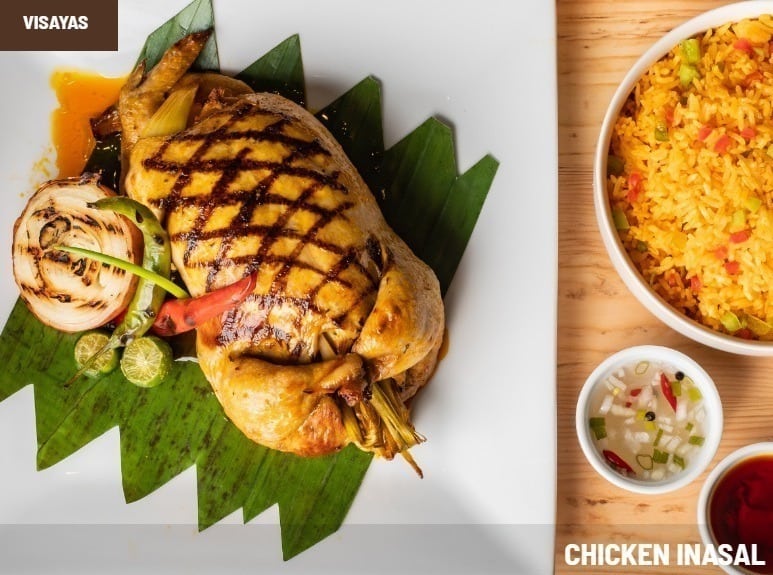 Breakfast Ala Aarte
The Ala carte menu of Misto is available from 6 in the morning until 10 am. They have 3 options on their breakfast a la carte menu which is eggs and omelet, from the griddle, and cereals and yogurt. The eggs and omelet include two eggs cooked based on your preference, it could be poached, scrambled, fried, or boiled. It also comes with your choice of bacon, ham, or breakfast sausage with tomatoes, sauteed mushrooms, hash browns, and toast. Aside from that you can try theirs from the griddle which is actually a stack of pancakes, and crispy bacon with grilled banana, whipped cream, and maple syrup. Last but not least to try is their variety of cereals and yogurt which includes bircher muesli, cereals, and oatmeal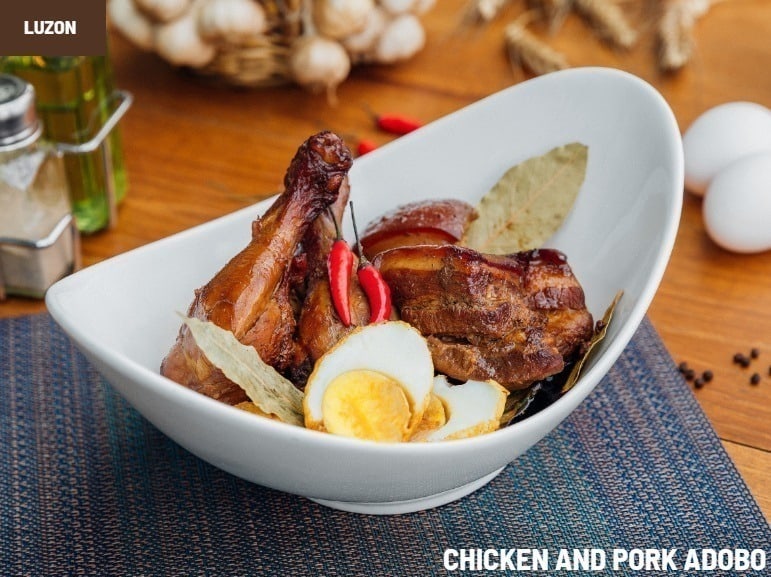 Misto International Favorites Menu
International favorites of Misto's has five choices. First, they have corned beef hash which is sauteed and served with fried eggs, griddled potatoes, and toast. Second is their congee which is rice porridge with chicken or fish and served with a century egg. Then their ham & egg's which includes two eggs that they cooked to your liking, pan-fried grilled tomatoes then served with choices of hash brown, toast, steamed rice, or garlic rice. Next is their continental which is a basket of freshly baked pastries, fresh fruit platter, and cereals with juice, tea, or coffee. Lastly is American, which is toast with 2 eggs and could be fried or omelet, with a choice of crispy bacon, breakfast sausage, or ham, with sauteed mushrooms, grilled tomato, and hash brown potato.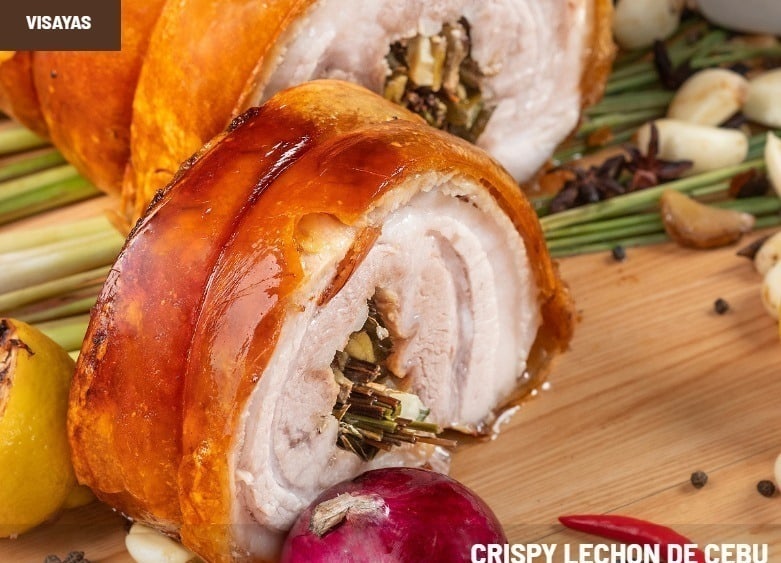 Misto Menu Delivery
It seems that Misto is not providing delivery services at the moment. But if you are craving their delectable food, you can always opt to use food delivery services available in your area. These services can deliver your order straight to your doorsteps, making it easier for you to enjoy Misto's food without having to leave your home. Just look for the food delivery services available in your location such as GrabFoods, Lalafoods, or FoodPanda, and start placing your order.
Social Media Pages
If you want to show your support for Misto or be informed of their latest updates, you can follow their social media pages. Following their pages is also a great way to keep an eye out for any special promotions or limited-time events that they may offer. To make it easier for you, we've provided the links to their social media pages below.
Facebook: https://facebook.com/mistoatseda/
Instagram: https://www.instagram.com/mistoatseda/
Conclusion
Great place. Their Staff was very courteous and attentive. I enjoyed the carving station and the noodle station. If you're with kids for sure they will love the pancakes and french toast station. It was a great experience. perfect ambiance for eating, beautiful surroundings, and great people. The Misto menu has a lot to offer and the food is fantastic as always. The place is spacious and comfortable. Good price, good food, and Impeccable service! They have a nice place to celebrate special events with family and friends. I highly recommend you guys try Misto and for sure you'll never get disappointed.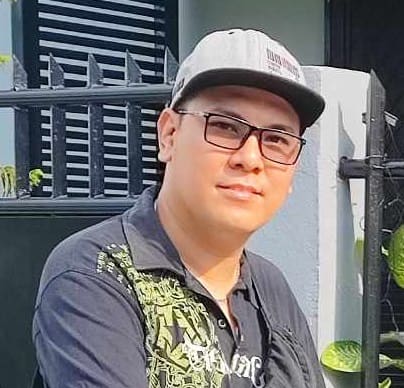 Hi! I'm Nivek Strife, the person who made MenuPH. I'm the one who added most of the popular menus you see on this website, and I really hope you enjoy them! Feel free to check them all out.
Growing up, I was surrounded by lots of tasty foods, like the classic Adobo and the sweet Leche Flan. That love for the many flavors of the Philippines is what got me excited about adding to MenuPH. When I learned how to make websites, I saw the need for a place to show off all the amazing Filipino dishes, and that's how MenuPH started.
MenuPH isn't just a website; it's like a fun journey into food. I've teamed up with famous chefs and found great places all over the Philippines to bring you a bunch of menus that show off the best of Filipino cuisine. Whether you're into the usual dishes or new twists, MenuPH is here to guide you through the rich world of Filipino flavors.
With MenuPH, my aim is to help local businesses, talk about good food choices, and make a group of friends who love food. No matter if you like fancy restaurants or street food, MenuPH has something for you. Come join me on this food adventure as we find great places, taste real flavors, and enjoy the unique food traditions that make the Philippines awesome.