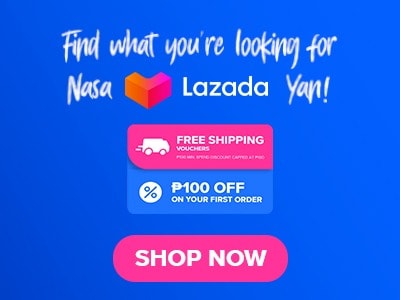 Are you craving something delicious? Do you love fried chicken the boneless style? If you think you already tried all the possible flavors for boneless chicken in different stores maybe you should think again. I recently found out that maybe you might not have tried it yet. Gang Gang Chicken is a business that offers Korean-style fried chicken, The Gang Gang Chicken menu has a different flavor to offer plus their products are affordable and delicious as well with great quality. Interested in our topic for today? If yes then stick with me through this article because we are going to talk about Gang Gang Chicken, their best sellers, and of course the prices that they offer per food item. This is taking too long, let's start!
Below, you'll find the updated list of Gang Gang Chicken menu prices.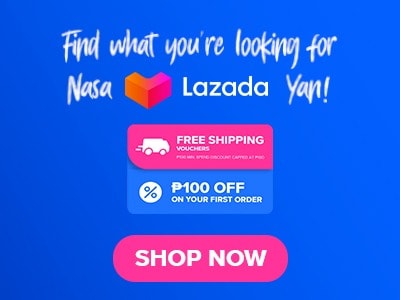 Menu Items
Price (PHP)

Menu

Gangyeom + Cheese dip combo
260
Original Chicken
249
Gangyeom Korean chicken
259
Takoyaki
289
Chipotle BBQ
289
Sriracha Mansi
289
Cheesy Jalapeño
289
Hot Style
259
Salted Egg
289
"Extra Rice" by GANG GANG
20
Cheese Dip by GANG GANG
25
Honey Miso Butter
289
Half & Half
529
3pcs. Chicken Rice meal
129
Hot Style Chicken sandwich
179
7pcs
249
14pcs
469
About Gang Gang Chicken
Gang Gang Chicken is established that was born during the recent pandemic, this was created to save the restaurant BOA Asian Flavors from closing down since the food and beverage industry was badly hit by the pandemic that happened that year. Gang Gang Chicken was launched online in June of 2020, they offer boneless fried chicken good for delivery since everyone can't go outside because of the lockdown that is happening at that time. Gang Gang Chicken's boneless fried chicken is different from the other fried chicken that was offered by other establishments that's why their products become a hit, unlike other boneless fried chicken.
Gang Gang Chicken offers a high-quality chicken with better taste inside and out, entire fried chicken is really delicious and very flavorful that's why customers keep on ordering the popular chicken. Aside from that Gang Gang Chicken offers Korean-inspired flavors since they saw the potential of those to be a crowd favorite. They even have a takoyaki flavor which is unusual and that also becomes a hit with a lot of customers since it is unique.
Gang Gang Chicken Menu Best Sellers
Here is the list of Gang Gang Chicken best-selling products based on reviews and research. 
Gangnyeom Boneless Chicken – Gang gang chicken's gangnyeom boneless chicken is a Korean-style fried chicken with a spicy and sweet taste this one reminds me of those in Bonchon but I like this better since its more flavorful no offense to those who love the Bonchon ones. This item is packed with more flavors and the chicken is really tender. This bite-size goodness is juicy inside with a crispy and crunchy skin outside making this so much fun to eat.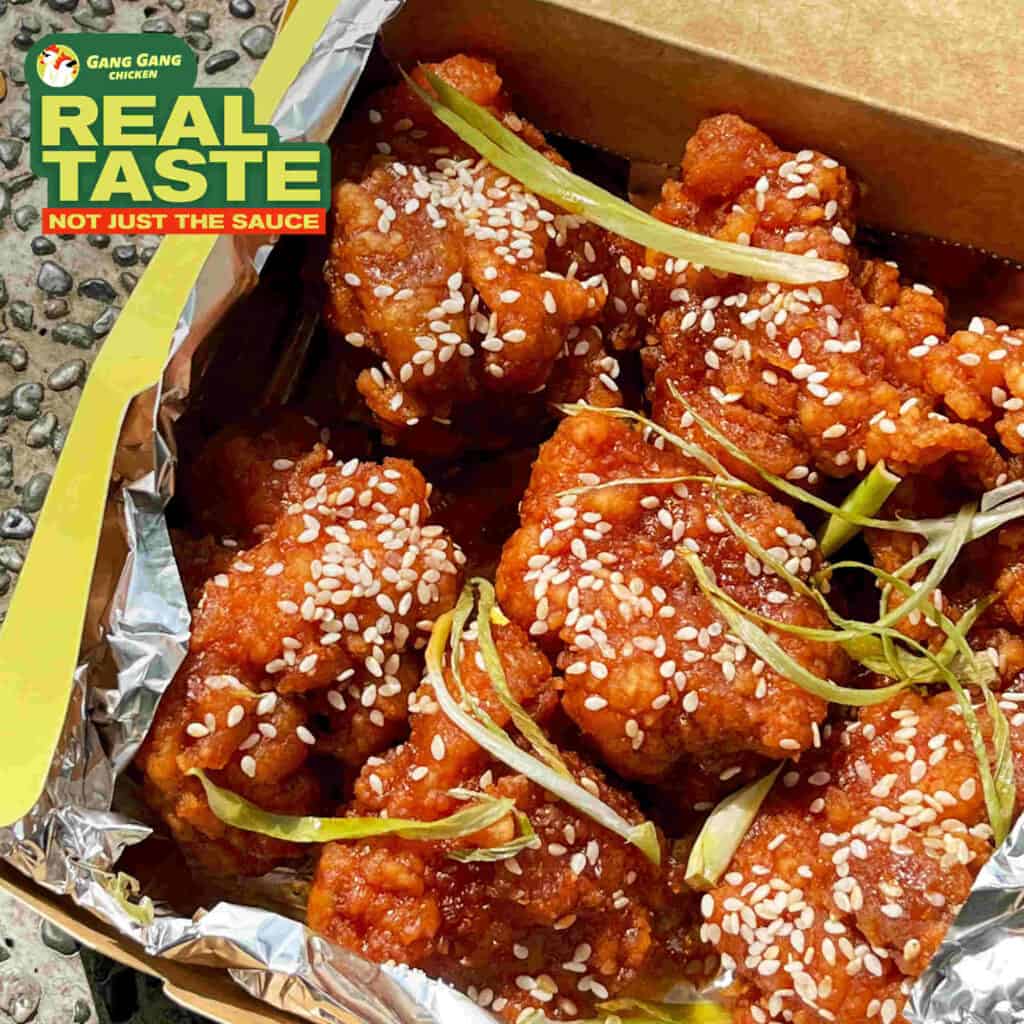 Unlike other Korean chicken offerings, the taste of this chicken does not only rely on the sauce because it is really flavorful even inside. This one is great with rice but I prefer it to be a snack I honestly can finish the entire serving which is good for 3. They also have different flavors available which are soy mansi, cheese bacon, hot style, sriracha mansi, Parmesan, and salted egg. 
Shake n' Bake – The Shake n' Bake menu of Gang Gang Chicken is also a great choice, this is actually French fries and boneless fried chicken in one set. You can also customize the flavors of your fries and chicken in this combo. You can choose from sour cream, barbecue, and cheese for the chicken and choose another flavor for your fries. The chicken skin is really crispy plus since I had the cheese fries it really compliments the sour cream chicken that I got. This is also great for movie marathons all you need is a good drink.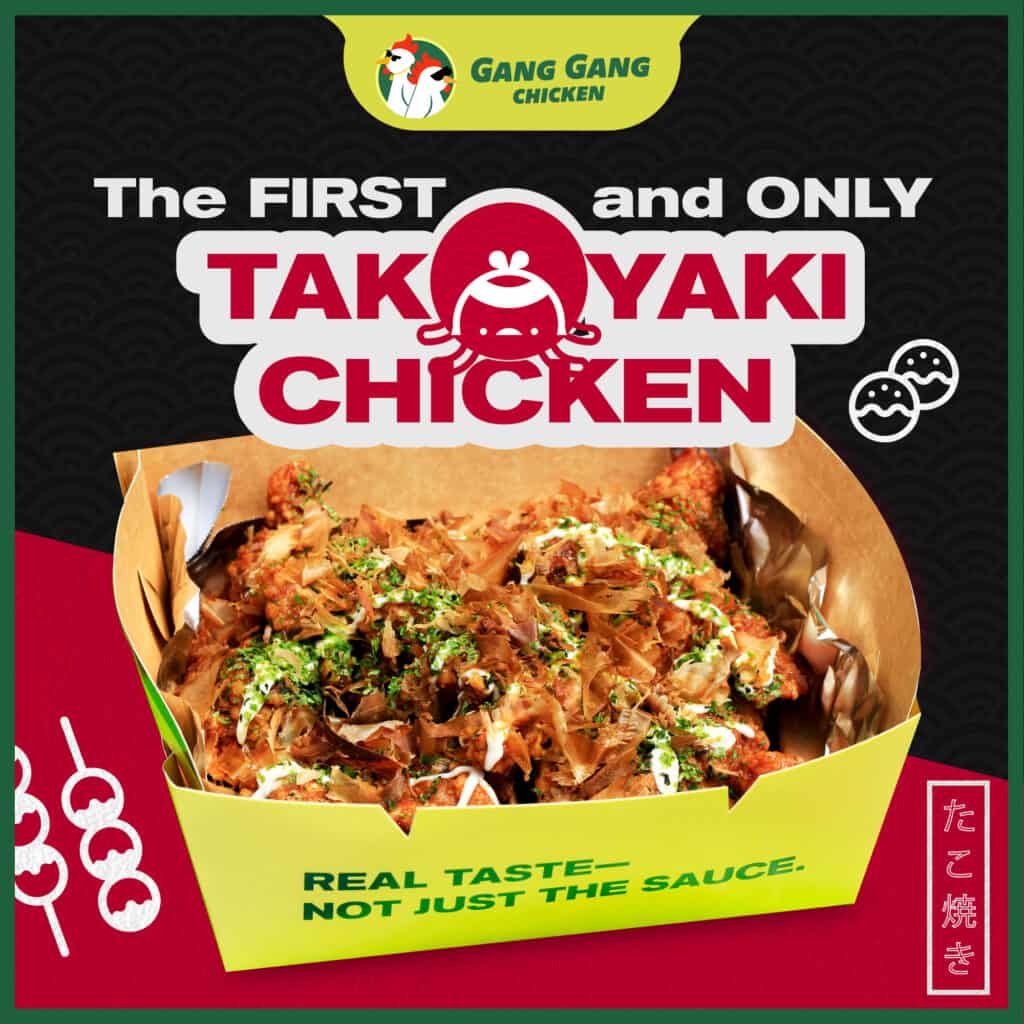 Soy Mansi Boneless Chicken – Soy Mansi boneless chicken is a flavor made with soy sauce and calamansi or in Tagalog Toyomansi, this is a classic Filipino favorite sauce. Gang Gang's version of soy mansi boneless chicken has a thick sauce with a nice balance of flavors. The chicken is flavorful inside and out it is crunchy plus the meat is juicy. It also has a tangyness from the calamansi but overall it has a great flavor.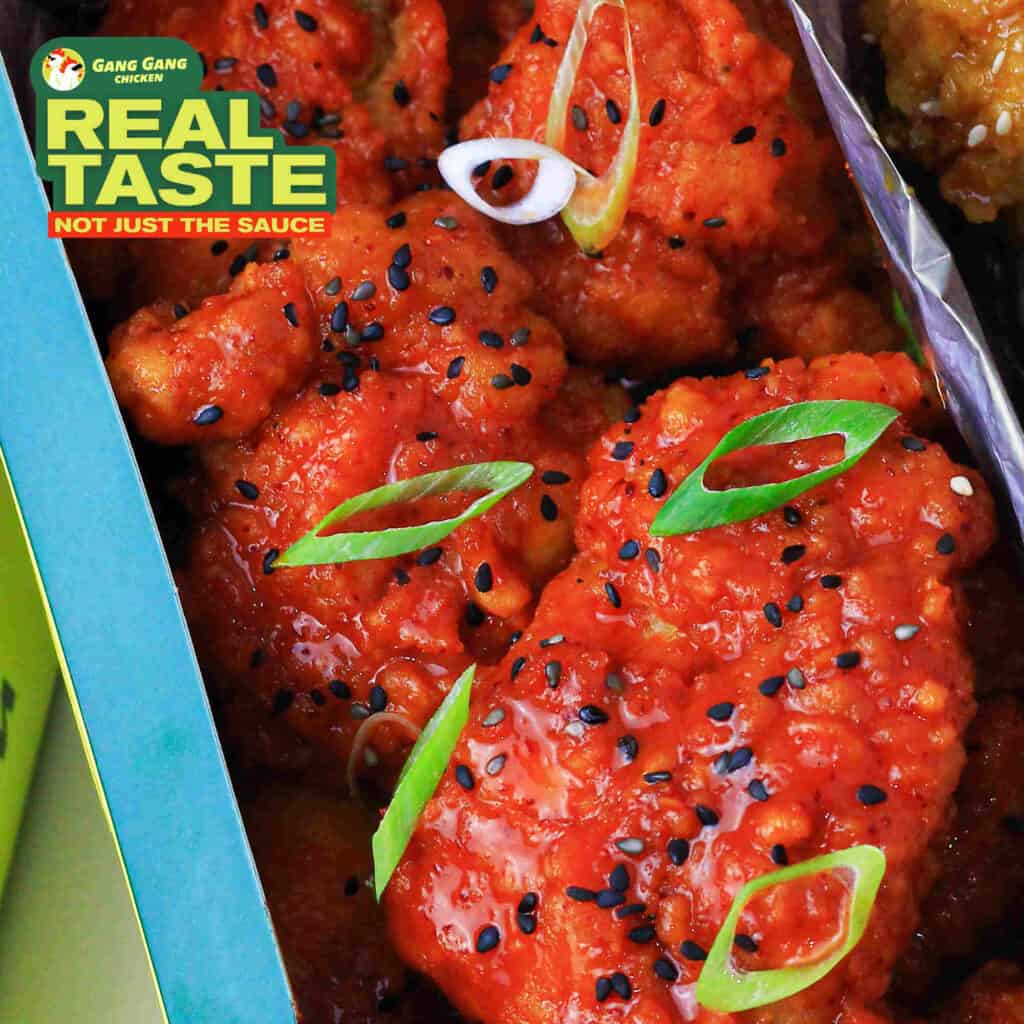 Hot-style Chicken Sandwich
Hot style chicken sandwich menu is Gang Gang Chicken's take on the sandwich version, it has jalapeño, coleslaw, and their hot-style chicken assembled into a tasty bun and made more delicious by their special sauce. This sandwich is filling and won't leave you biting since this is quite large. The chicken sandwich is very flavorful and the hot-style chicken really goes well with the coleslaw and jalapeño for extra deliciousness and kick. It is not that spicy for those who don't like too spicy on their food just right.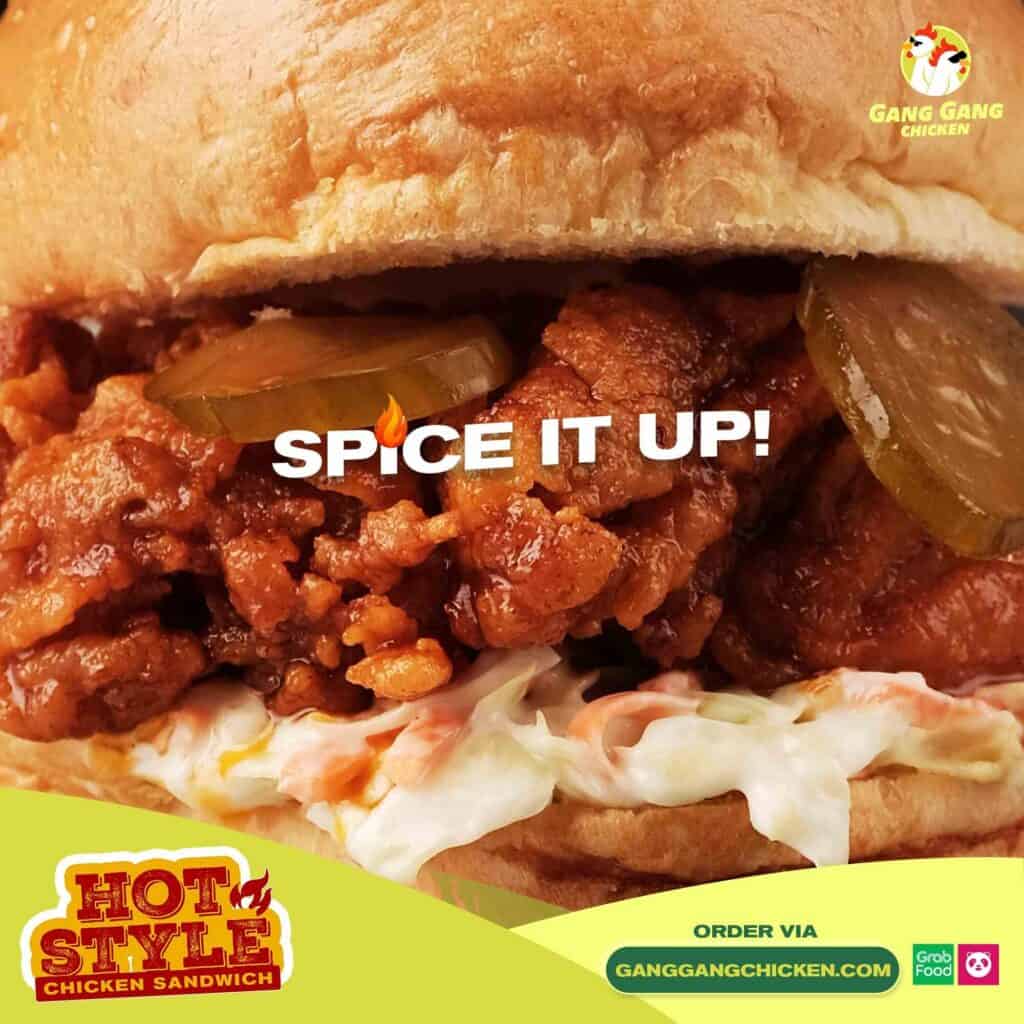 Gang Gang Chicken Menu Delivery
Ordering is made easy simply by going to their delivery website or you can also use Foodpanda or grab foods for hassle-free transactions. Please take note that product availability depends on the store location.
Social Media Pages
From mouthwatering snapshots that capture every crispy detail to behind-the-scenes peeks into their social media pages, you won't want to miss a single post. Stay clued in on the latest chicken trends, secret spice blends, and cluckin' awesome deals that will have you squawking with delight!
Facebook: https://www.facebook.com/notganggangchicken
Instagram: https://www.instagram.com/notganggangchicken
TikTok: https://www.tiktok.com/@ganggangchicken
YouTube: https://www.youtube.com/@ganggangchicken
FAQs
Where is the location of Gang Gang Chicken?
Gang Gang Chicken's location is in Scout Tuazon Laging Handa Quezon City. You can find them at the ABDC building.
What is the contact number and email of Gang Gang boneless chicken?
Gang Gang Chicken's contact number is 09954876874 or (02)82903103 and their email it's [email protected].
Gang Gang Chicken: Are they halal certified?
Some of you might believe Gang Gang is halal certified since they only offer chicken dishes some others believe that it is not since maybe they use other ingredients that consist of pork based on my research there is no data stating about gang gang chicken is halal certified or not. So it is up to you to decide whether they are halal or not.
Conclusion
Gang Gang is a great choice if you're looking for something different and unique when it comes to fried chicken, Gang Gang Chicken menu offers a lot of flavors to choose from, and for sure you'll love their flavors. Gang Gang Chicken hits differently since they have a very tasty chicken inside and out. You'll never get wrong with their delicious chicken plus the serving is quite generous. Customer service is okay delivery orders are also great and fast. Overall a great experience and highly recommended.