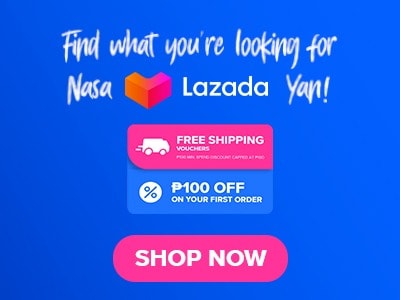 The Sarsa Kitchen menu consists of traditional Filipino cuisines with a contemporary and innovative twist. It serves appetizers, pork, soup, chicken, noodles, seafood, beef, vegetables, rice, and desserts. This restaurant also offers dishes served in bilao, empanada, and piaya sets, perfect for different occasions. The foods it serves are meticulously and creatively prepared using local and quality ingredients, showcasing Filipino dishes' rich and bold flavors.
Below, you'll find the updated list of Sarsa Kitchen menu prices.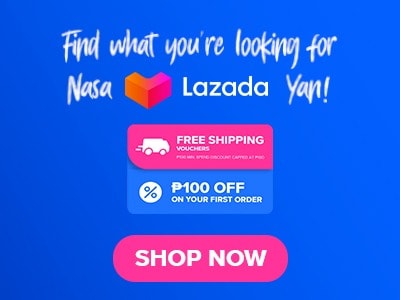 Menu Items
Price (PHP)

Appetizer

Bangus Lumpia
350
Chicken Isaw
248
Fried Pork and Shrimp Lumpia
378
Giant Kurobuta Chicharon
298
Grilled Banana Pork BBQ
318
Liempo Q Pork BBQ
348

Pork

3-Way Pork Sisig
448
Crispy Pata
1390
Grilled Liempo
448

Seafood

Adobong Salpicao Pusit
540
Inihaw na Pusit
680
Sarseria's Crispy Boneless Bangus (500 gms)
650

Beef

Beef Belly Caldereta
720
Beef Cheek, Oxtail Kare-Kare
690
Sizzling Beef Kansi
580
Slow Cooked Bistek Tagalog
690

Soup

Batchoy Special
378
Beef Kansi Soup
720
Grilled Sinigang Salmon
568
Pancit Molo
348

Chicken

Inasal Paa
238
Inasal Pecho
268
Inasal Sisig
398

Noodles

Crispy Pancit Canton
468
Palabok Luglog Espesyal
468
Palabok Negra
400
Seafood Palabok
400

Vegetables

Crab Tortang Talong
330
Laing na Gabi with Dilis
278
Sarsa's Gising-Gising
248
Shrimp Bisque Pinakbet
298

Dessert

Halo-Halo
395
Sarsa Leche Flan Special
240
Seasalt Latik Piaya
230
Turon Ala Mode
180

Rice

Garlic Rice
60
Pakbet Rice
320
Plain Rice
50

Sarsa x Bubu Bars

Champorado
265
Mais Con Yelo
265

Bilao Sets

Set 1 (Grilled Banana Pork BBQ, Inasal Sisig Pancit Canton, Crab Tortang Talong, Garlic Rice)
670
Set 2 (Chicken Inasal Paa, Palabok Luglig Espesyal, Banana Pork BBQ, Garlic Rice)
670
Set 3 (Palabok, Bangus Lumpia, Liempo-Q Pork Barbecue, Garlic Rice)
750
Set 4 (Seafood Palabok, Chicken Inasal Pecho, Chicken BBQ, Garlic Rice)
790

Grilled (Good for 3-5 pax)

Assorted Barbecue Bilao (Small)
1250
Assorted Barbecue Bilao (Large)
2150
Chicken Barbecue (12 sticks)
1100
Chicken Isaw (6 sticks)
620
Chicken Isaw (12 sticks)
1030
Grilled Banana Pork Barbecue
1350
Liempo-Q Pork Barbecue (12 sticks)
1180
Special Lechon Manok Bilao Whole
1490

Soup (Good for 3-5 pax)

Batchoy Special
880
Kansi Soup
1110
Pancit Molo
780

Noodles (Bilao)

Palabok Negra (Small 3-5 pax)
1290
Palabok Negra (Medium 6-10 pax)
1490
Palabok Negra (Large 11-15 pax)
1690
Pancit Luglog Special (Small 3-5 pax)
1290
Pancit Luglog Special (Medium 6-10 pax)
1660
Pancit Luglog Special (Large 11-15 pax)
1880
Seafood Palabok (Small 3-5 pax)
1490
Seafood Palabok (Medium 6-10 pax)
1690
Seafood Palabok (Large 11-15 pax)
1890

Vegetables (Good for 3-5 pax)

Crab Tortang Talong
880
Laing na Gabi with Dilis
490
Sarsa's Gising-Gising
490
Shrimp Bisque Pinakbet
590

Seafood (Good for 3-5 pax)

Adobong Salpicao Pusit
1290
Bangus Lumpia Bilao
760
Crispy Boneless Bangus 500 gms)
690
Ginataang Hipon
1290
Inihaw na Pusit (250 gms)
710

Chicken (Good for 3-5 pax)

Chicken Inasal Paa Per Kg (4 pcs)
1090
Chicken Inasal Pecho Per Kg (4 pcs)
1110
Inasal Sisig
940
Special Lechon Manok Bilao
1490

Meat (Good for 3-5 pax)

3-Way Pork Sisig
990
Beef Belly Kaldereta
1470
Beef Oxtail Kare-Kare
1390
Crispy Pata
1550
Sizzling Beef Kansi
1390
Slow Cooked Bistek Tagalog
990

Special Bilao Sets

Bangus Ala Pobre With Seafood Garlic Rice
950
Crispy Boneless Bangus Bilao
1380
Lechon Manok Bilao
1490
Seafood Bilao
1880

Empanada/Piaya Sets

Chicken Empanada (6 pcs)
700
Chicken Empanada (12 pcs)
1300
Kansi Empanada (6 pcs)
900
Kansi Empanada (12 pcs)
1800

Assorted Empanada/Piaya Sets

Assorted Empanadas (6 pcs)
800
Assorted Empanadas (12 pcs)
1500
Assorted Empanadas and Piayas (8 pcs)
1010
About Sarsa Kitchen
Sarsa Kitchen is a restaurant founded by Chef JP Anglo, who also acts as a chef, and Tracie Anglo-Dizon, who manages the marketing and branding. They aim to bring Negrense cuisine, Bacolod Inasal, Ilonggo food, and other Filipino dishes to Manila. It has a cozy and homey ambiance that matches well with the innovative cuisines it serves, giving diners a unique and comfortable dining experience.
Sarsa Kitchen Menu Best Seller
Sarsa Kitchen is popular for serving Filipino cuisine uniquely and creatively. These are some of the best sellers of this Sarsa Kitchen that showcase the rich flavors of Filipino dishes, giving customers a gratifying experience.
Bangus Lumpia – Lumpia is an all-time crowd's favorite dish, commonly served in Filipino restaurants and prepared at various gatherings. It comes in different varieties, and this lumpia of Sarsa Kitchen is made with boneless bangus, red bell pepper, and batwan sambal.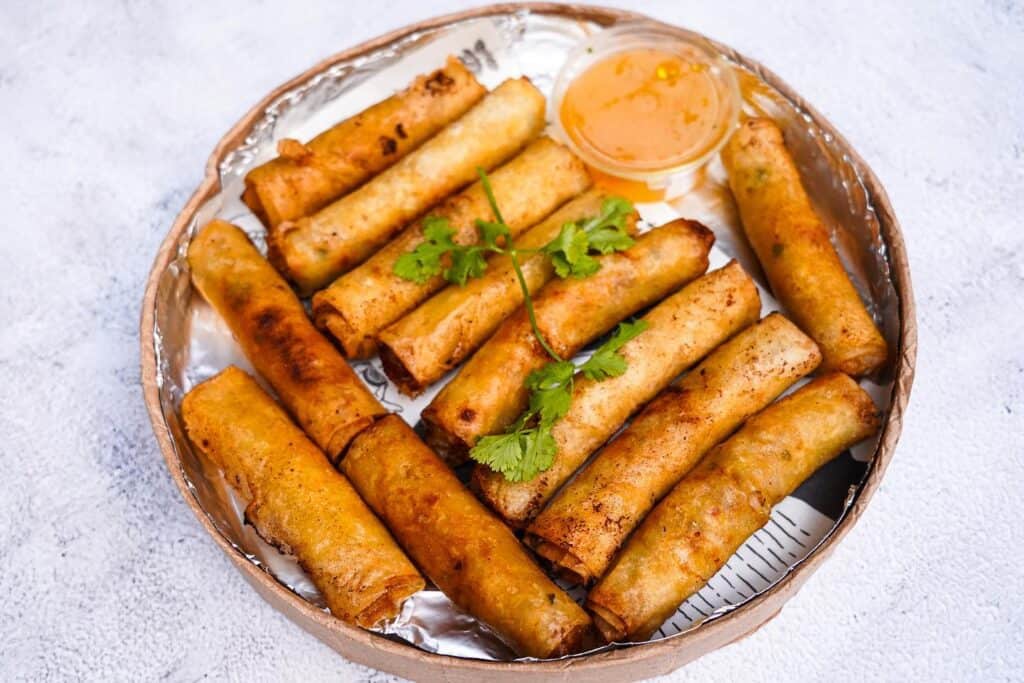 Batchoy Special – It is a famous soup in Visayan Region that is delicious and comforting. The soup and Miki noodles are topped with pork liver, crispy pork belly, pork charsiu, chicharon, and a soft-boiled egg.
Sizzling Beef Kansi – This comprises beef shank, tendon, brisket, and bone marrow slathered with batwan gravy. It is served on a sizzling plate, making it pleasing to the senses as it is eye-catching, aromatic, and tasty.
Crab Tortang Talong – Enjoy this appetizing variant of tortang talong consisting of crabmeat, egg floss, and eggplant. It is served with chili banana catsup, adding a sweet, spicy, and savory taste to every bite.
Grilled Banana Pork Barbecue – A flavorsome barbecue with a different taste as the pork belly is soaked in a banana marinade. It comes with a special banana vinegar, making it more satisfying. This pork barbecue is served on a bilao with lined banana leaves, giving a visually appealing presentation.
Sarsa Kitchen Pork Menu
The pork dishes of this restaurant consist of traditional Filipino cuisines cooked uniquely using quality ingredients. These cuisines will make you enjoy your meals as they have a unique taste that will boost your appetite.
3-Way Pork Sisig – The sisig served by Sarsa Kitchen differs from those served by other restaurants from flavor to plating presentation. It is called a 3-Way Pork Sisig as it consists of pork cooked in three different ways such as smoked, braised, and fried. This dish is served with chili, spring onion, red onions, and calamansi.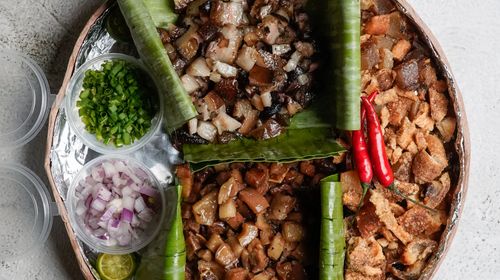 Crispy Pata – This Filipino cuisine is well-loved as its skin has an appetizing crispiness, and the meat inside is moist and juicy. It is made with pork leg deep-fried perfectly and flavored with sinamak vinegar, soy sinamak, and cilantro.
Grilled Liempo – A gratifying dish where pork belly is seasoned with a special blend of spices and seasonings and grilled over hot charcoal. It comes with sinamak vinegar and atchara to enhance its flavor, making it more enjoyable.
Chicken
Sarsa Kitchen offers chicken inasal such as paa, pecho, and sisig. These inasal dishes have a unique taste as they are flavored with the restaurant's special blend of marinade and grilled exquisitely.
Inasal Paa – This menu of Sarsa Kitchen is one of the favorite cuisines of its customers as it is truly appetizing and delicious. It is made of leg and thigh chicken parts slathered with special inasal marinade and grilled. The glossy appearance and the grill marks on the chicken make it appealing to the senses. 
Inasal Sisig – A unique chicken sisig comprises grilled isol, chicken skin, grilled isaw, and chicken wings. This inasal sisig is served with calamansi, chili, chopped spring onions, and red onions, making each bite more luscious.
Inasal Pecho – It is made with tender chicken breast flavored with the restaurant's special marinade. The special condiments that enhance its taste are annato oil, soymansi, and sinamak, or vinegar.
Beef
The beef dishes served by Sarsa Kitchen consist of Sizzling Beef Kansi, Oxtail Kare-Kare, Bistek Tagalog, and Caldereta. These cuisines are loved for their appetizing aroma, distinctive taste, and surprising goodness.
Beef Cheek, Oxtail Kare-Kare – This Kare-Kare of this restaurant comprises beef oxtail, beef ox tripe, beef cheeks, eggplant, pechay, and string beans. The thick, rich, and savory peanut sauce complements well with the ingredients in this dish.
Beef Belly Caldereta – It is made with pork belly cooked with tomato sauce, cheese, red bell pepper, and chili. This cuisine has spicy and savory flavors and an enticing presentation, making it mouthwatering. It is topped with homemade potato chips, adding extra crunch and a delicious taste.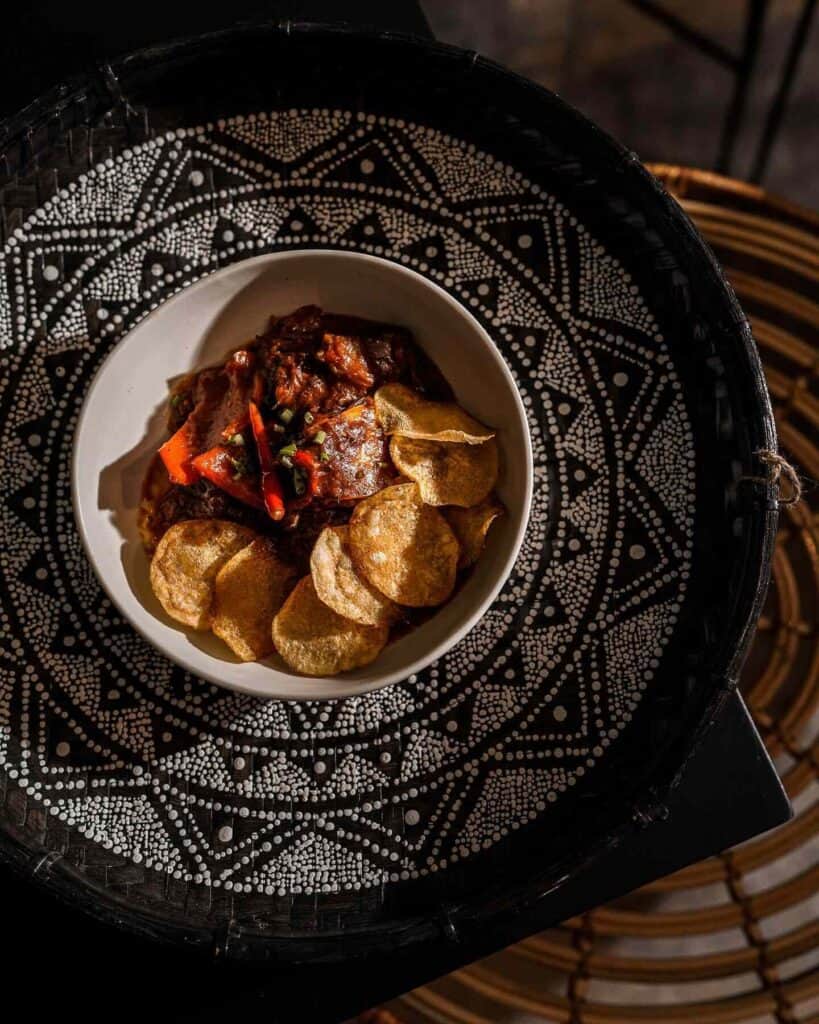 Slow Cooked Bistek Tagalog – The beef sirloin is simmered with garlic, red onion, calamansi, and butter until it achieves the desired consistency. It has a tender texture and a satisfying medley of savory, salty, and tangy flavors.
Seafood
The seafood cuisine menu served by Sarsa Kitchen consists of pusit and bangus. It serves adobong salpicao pusit made of marinated squid, garlic chips, squid ink tuille, and squid ink sauce; and inihaw na pusit, where cuttlefish is grilled and served with onion and tomato salsa. This restaurant also offers Sarseria's Cripsy Boneless Bangus marinated in your choice of sauce, such as inasal, soymansi, and ala pobre, and served with tomato and onion salsa.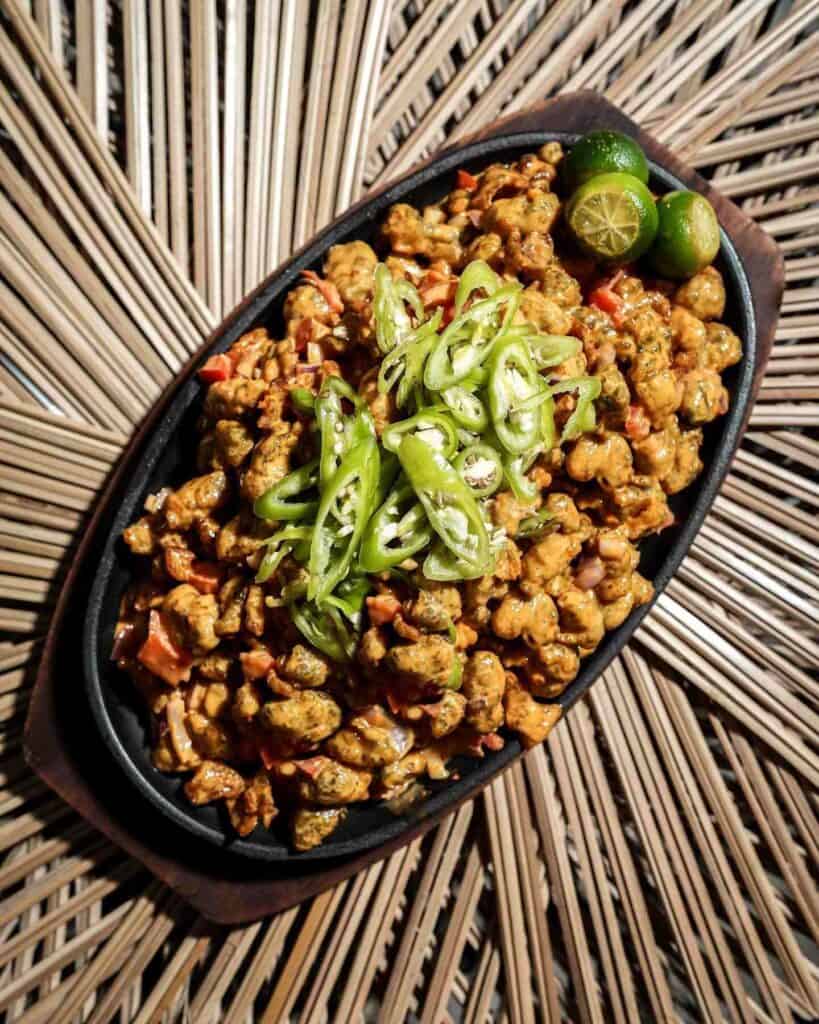 Vegetables
Sarsa Kitchen offers Filipino vegetable dishes with a delicious twist as they added some ingredients to make these cuisines authentic and unique. It provides Sarsa's Gising-Gising, Laing na Gabi with Dilis, Crab Tortang Talong, and Shrimp Bisque Pinakbet. These vegetables have a distinctive taste that will surely make you enjoy your meals.
Bilao Sets
The Bilao Sets menu by Sarsa Kitchen are perfect for sharing as it has good serving portions. It offers four sets of meals that come with garlic rice, barbecue, and two other cuisines. These sets will turn your meal into a simple celebration, making your dining experience more memorable. Aside from these bilao sets, it also offers some of its dishes in bilao servings that are good for three to five people.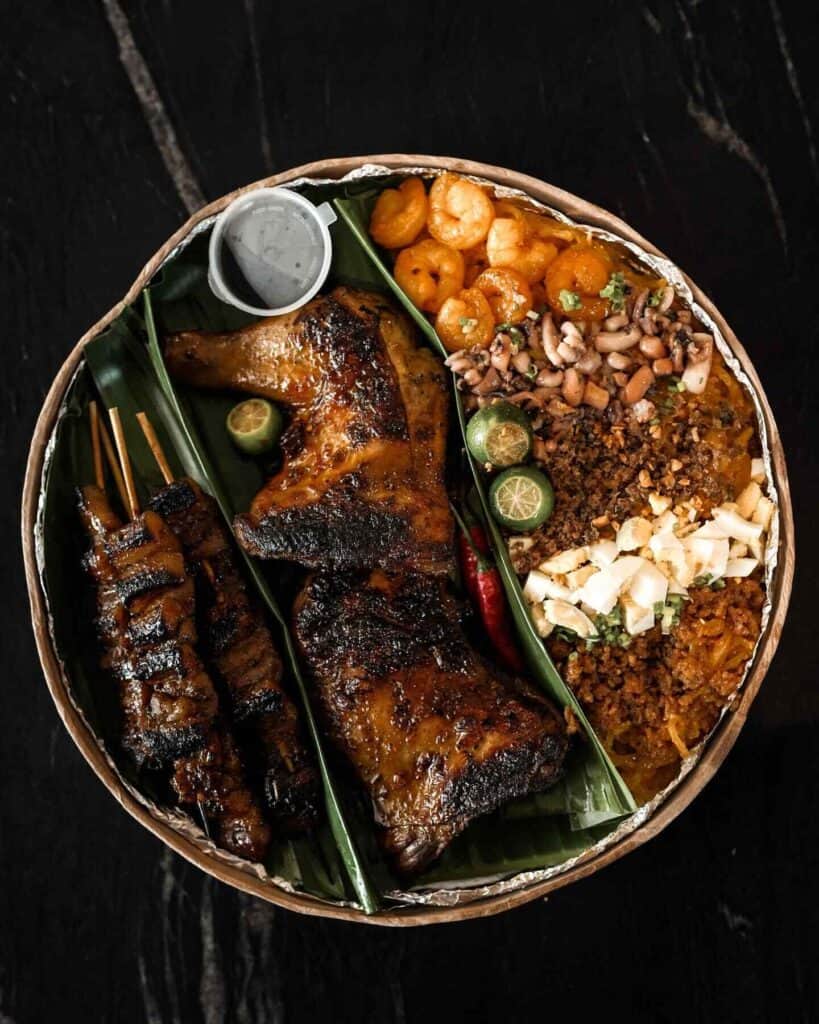 Sarsa Kitchen Menu Delivery
If you're craving delicious Filipino food from Sarsa Kitchen and want it conveniently delivered to your home, you can easily do so by visiting their website: sarsa.pickup.ph. Alternatively, you can give them a call at 0917-528-0115 to place your order. Enjoy the tasty flavors of Filipino cuisine without even leaving your doorstep!
Social Media Pages
Connect with them today to indulge in the magic of Sarsa Kitchen. Stay updated with their latest creations, promotions, and behind-the-scenes glimpses into their kitchen.
Facebook: https://www.facebook.com/sarsakitchen
Instagram: https://www.instagram.com/sarsa_mnl
FAQs
What type of cuisine does Sarsa Kitchen offer?
Sarsa Kitchen serves delicious Filipino food. They make and serve dishes that are popular and loved by Filipinos.
Where is Sarsa Kitchen located?
The branches of Sarsa Kitchen are located in the following areas:
Makati (109 Rada St. (Frabella One), Legaspi Village, Makati City)
SM Megamall (3L Mega A, SM Megamall, Ortigas)
SM Mall of Asia (2/F, South Veranda, Entertainment Mall, SM Mall of Asia, Bay Boulevard, Central Business Park, Bay City, Pasay City, 1300 Metro Manila)
Taguig City (G/F Forum South Global, 7th Avenue corner Federacion Drive, Bonifacio Global City, Taguig City, 1634 Metro Manila)
Can I make a reservation at Sarsa Kitchen?
Yes, you can make a reservation by contacting them at 09175280115 through Viber.
What are the must-try items at Sarsa Kitchen?
The Batchoy Lumpia, Sizzling Beef Kansi, 3-Way Sisig, and Chicken Inasal are the must-try items at Sarsa Kitchen.
Conclusion
The Sarsa Kitchen menu offers diverse Filipino cuisine to cater to different palates. It is best to make a reservation or plan your visit as it gets crowded during peak hours to avoid waiting a long time. This restaurant also has cozy interiors and a good ambiance, making it picture-perfect and instagrammable.