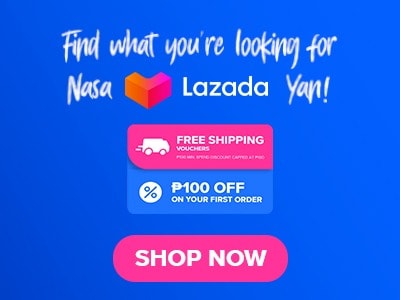 Are you near UP Diliman (though they have a lot of branches in the metro) and looking for a place to go and satisfy your hunger? No worries I got you since I found a place that will surely satisfy your hunger without having to spend too much. Have you heard about Rodic's? Rodic's Diner menu offers a lot of delicious and mouthwatering items from breakfast to lunch and merienda. This place serves Filipino foods and they are quite popular since every food item that they serve is delicious and affordable. Are you interested in our topic for today? If yes then I'm not going to delay things here anymore as we are going to talk about their products, best sellers, and prices without further ado let's start.
Below, you'll find the updated list of Rodic's Diner menu prices.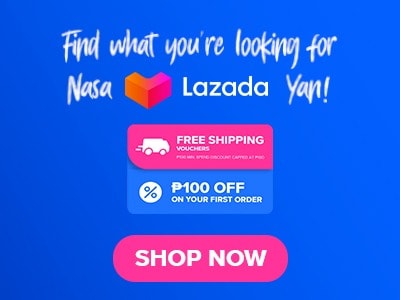 Menu Items
Price (PHP)

Breakfast all day

Tapsilog
99
Jumbosilog
99
Baconsilog
99
Spamsilog
99
Tocilog
99
Sisig with egg and rice
110
Tuna Sisig with egg
115
Chicken longsilog
99
Bangus silog
110
Porkchopsilog
99

All time favorites

Sinigang na ulo
110
Kare-Kare
110
Lechon paksiw
110
Caldereta
99
Menudo
99
Beef with mushroom
99
Beef steak tagalog
99
Pork sinigang
99
Dinuguan
99
Bopis
99

Merienda

Palabok
75
Beef mami
75

Add Ons

Extra egg
20
Salted egg
35
Plain rice
20
Fried rice
25

Desserts

Halo-Halo
80
Fruit salad
No price
Yema
15
Pastillas
10

Drinks

Soft drinks in can
45
Pepsi Pet bottle
40
Softdrinks 1.5L
90
Calamansi juice
40
Mineral water
25
Lemonade
30
Iced tea
30
Coffee
25
Milo
25
C2
40
About Rodic's Diner
Rodic's Diner was founded in 1949 by Pacita Ariola Tecson, Herarda Ariola, Juliana Francisco, and Eduviges Ariola Ceralde. Rodic's is already an institution as the Oblation of UP since they have been there for many years. Rodic's is a famous tapsilogan, they got their name from the combination of the names of two grandsons of one of its founders, Rody, and Dick Ariola. Back in the days they were famous for serving large-sized halo halo. However, nowadays they are known for their popular shredded tapsilog though their best seller changed the customers and the number of people that visit their store to try their food hasn't changed.
Their tapsilog is Pacita Tecson's sister's recipe. The flaky texture of their tapsilog resembles corned beef. They also revealed that they started to serve tapsilog in the 80's. Every person can eat their product young and old could be for breakfast, lunch or even merienda that's why people keep coming back anytime. Aside from tapsilog they also have other items to enjoy, their simple place has a great atmosphere that everyone does love.
Rodic's Diner Menu Best Sellers
Here are some samples of Rodic's best-selling food items that everyone should try.
Sinigang na Ulo ng Salmon – I never imagined that I'd like this dish so much and I swear this is delicious. Rodic's sinigang na ulo is really good and very flavorful, the broth in this dish is really tasty. When it comes to meat many just like me before will think that there's no meat in Ulo. But we are all wrong, there's a lot of meat found in ulo, and it's extra flavorful.
Meat is tender and really good, this one is perfect with steamed white rice, the vegetables added to their sinigang are kangkong, green chilis, onions, and other ingredients that are perfect with the sinigang na ulo. Their sinigang na ulo ng salmon is also a must-try and is included on their all-time favorite list of dishes.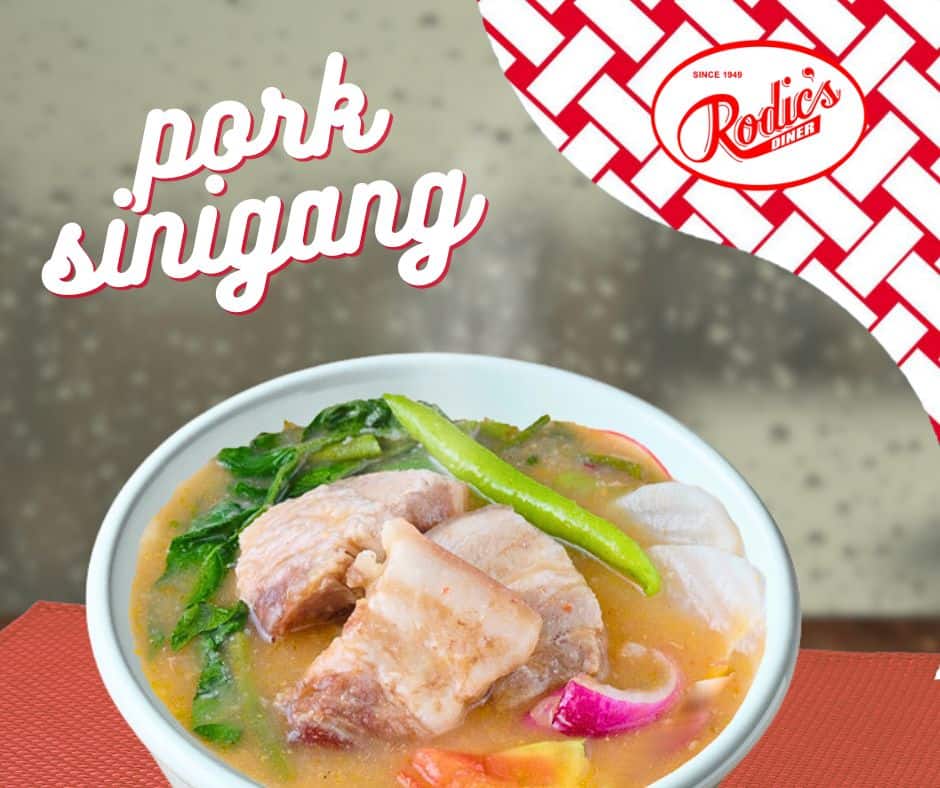 Kare-Kare – Kare Kare is a very popular dish in our country and Rodic's version of kare kare is something really delicious. The peanut sauce is very flavorful plus the meat is tender and goes really well with the thick peanut sauce. The vegetables are also not overcooked and still have their texture and freshness. Their kare kare is best with steamed white rice it also comes with bagoong but honestly you don't need bagoong anymore for their kare kare because it's already good. Kare kare is also included on their all-time favorites item and this is actually a must-try, their kare kare is definitely delightful.
Caldereta – Caldereta is a tomato-based stew with some meats and vegetables and Rodic's Diner menu version of this famous caldereta gives justice to this all-time Filipino favorite dish. The sauce is a bit thick but not too thick, it also has carrots and potatoes and of course meats. The meat on their caldereta is really good it is tender and cooked just right, the veggies are not overcooked and the taste is so good. This one goes really well with or without rice. Rodic's Caldereta is one of the most popular items on their menu and also a must-try.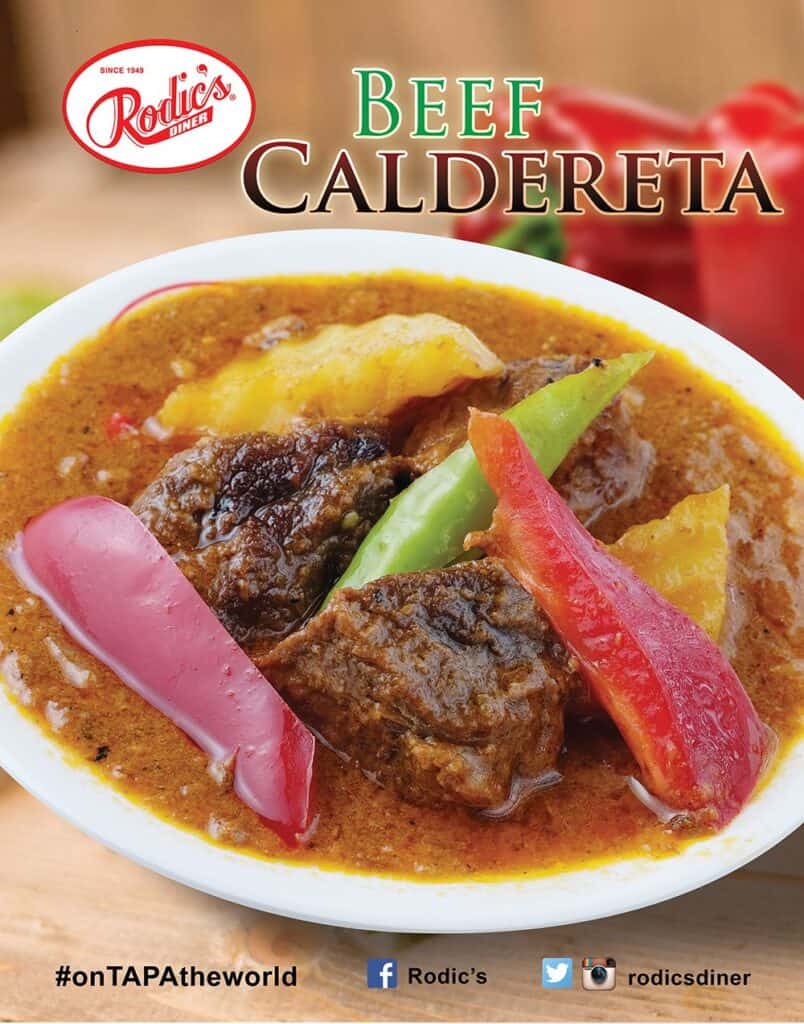 Tapsilog – Tapsilog is the most famous item on their menu. It has become an all-time favorite since customers keep on asking this whether it's breakfasts, lunch, or even merienda. The Tapsilog of Rodic's is made with garlic rice or sinangag, an egg which I like mine to be runny, and their tapa where they use a shredder which is why the consistency of their tapa is much like corned beef. Tapsilog is a student's favorite since this one is really affordable and delicious at the same time.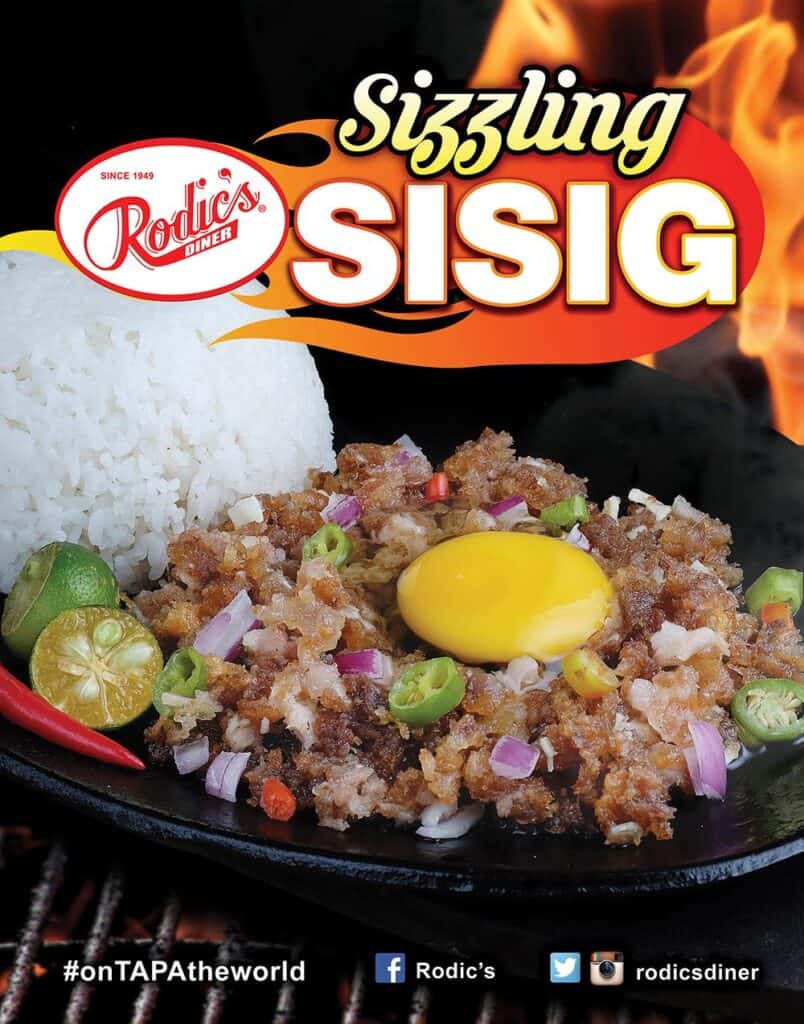 Breakfast All-day
Rodic's Diner breakfast all-day menu consists of items such as silogs like tocilog, tapsilog, jumbosilog, baconsilog, and spamsilog. These items have sinangag or garlic rice plus egg. They also have sisig with egg & rice and tuna sisig with egg. Other items like chicken longsilog, bangus silog, and porkchopsilog are also present on this menu.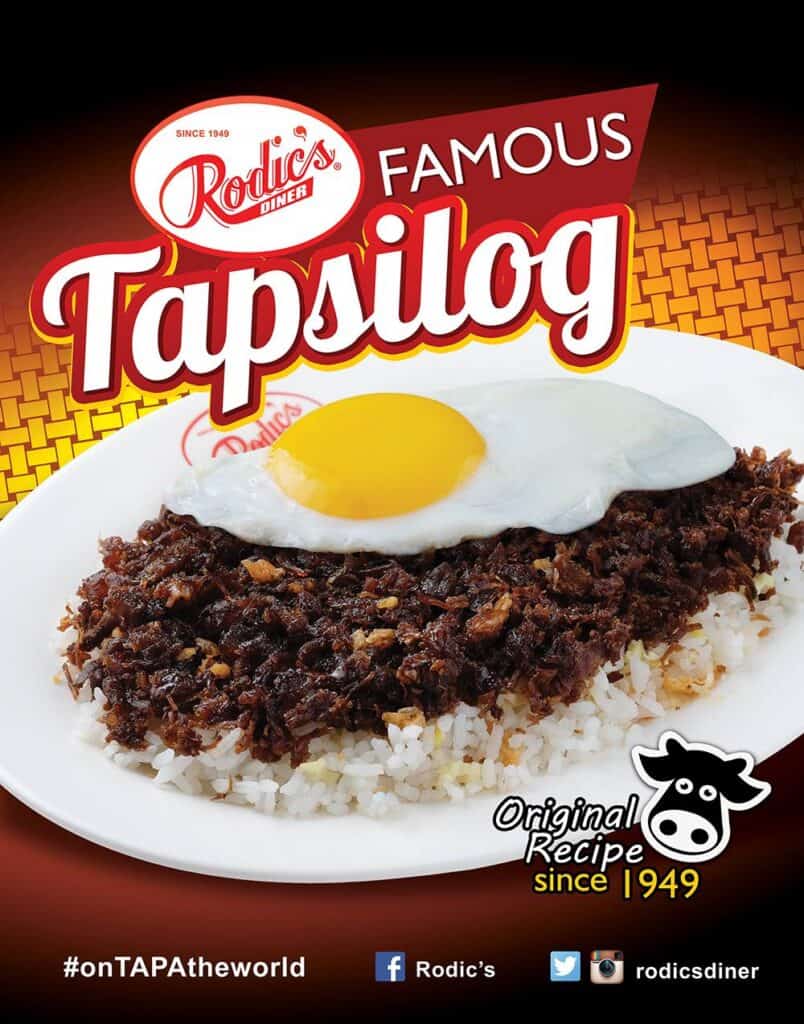 Rodic's Diner Menu Delivery
Ordering is made easier, especially in their Maginhawa Branch, all you have to do is go to their Facebook for your orders. You can also use other delivery platforms such as Foodpanda and Grab.
Social Media Pages
Their social media pages are a great way to stay updated on their latest offerings, promotions, and events. By following Rodic's Diner on social media, you will be the first to know about their new menu items, seasonal specials, and exclusive discounts.
Facebook: https://www.facebook.com/rodicsdiner
Instagram: https://www.instagram.com/rodicsdiner
Twitter: https://twitter.com/rodicsdiner
Website: https://www.rodicsdiner.com/branches
FAQs
How many branches does Rodic's have?
Rodic's has branches in Makati, White Plains, UP Diliman, Maginhawa, Masaya, PGH, UP Manila, Dahlia Ave., Visayas Avenue, Congressional Avenue, and Marikina. A total of 11 branches.
What are the operating hours of Rodic's Diner?
Opening hours of Rodic's depends on the branch. There are branches that open from 6 AM until 9 PM but there are some that open from 7 AM until 10 PM.
Are they halal-certified?
This restaurant is not a halal-certified restaurant or business. Rodic's is serving pork meats that are not suitable for Muslim beliefs. 
What type of cuisine does Rodic's Diner have?
Rodic's Diner serves Filipino favorites so they are serving Filipino cuisine.
Does Rodic's have delivery?
Other branches have other branches that don't. It depends on the location.
Conclusion
My Rodic's Diner experience is awesome. Rodic's Diner menu has a lot of delicious choices for everyone plus the price of their food is affordable and that also adds to how amazing this place is. My favorite is their tapsilog and I'm being honest right now. The place is comfortable and has that friendly atmosphere that will never let you feel uncomfortable, the crew is also nice and friendly. The food is delicious and I will definitely go back for more. A place I can highly recommend for everyone who's looking for an easy place to go and chill with your friends.