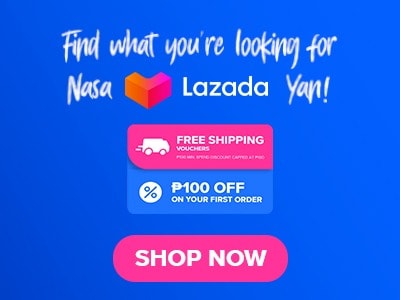 Got a hankering for some Filipino goodness, especially the grilled stuff? Well, buckle up because Boy Zugba is where it's at! They've got a menu packed with Filipino delights, but with that special Visayan twist. Trust me, it's a flavor explosion you won't want to miss. We're diving into the nitty-gritty in this article – checking out what they've got cooking, the star dishes, what it'll cost you, and a little something extra you need to know. Ready to embark on this tasty journey? Let's roll!
Below, you'll find the updated list of Boy Zugba menu prices.
Menu Items
Price (PHP)

Popular

Pork Liempo
229
Pancit Sa Pulis
255
Lumpiang Kagubkob
195
Pinakbet Dala Tanan
245
Crispy Pata King
585
Chopchuy
240

Paborito Ni Boy Zugba

Lumpiang Kagubkob
195
Tsuper Sisig
239
Bandihadong Krispy
349
Pancit Sa Pulis
255
Humba
259
Crispy Pata King
585
Lechon Kawali Gi Ulanan
329
The Pride Chicken
269
Chezzy Chorizo
259
Bandihadong Karne
535
Pork Liempo
229

Seafoods

Gidagat Na Calamares
239
Kinilaw Sinagulan Ug Lato
230
Oppa Gambas Style
287
Camaron Abusado
299
Sizzling Bangus
317
Nucos
319
Tuma Belly
310

Snack Attack

Presko Na Lumpia Ubod
159
Pancit Palabok Bisaya
199

Buzog Meal

Bm Chicken Inasal
259
Bm Chicken Bbq
259
Bm Pork Bbq
259
Bm Fried Chicken
259

Gikan Sa Secret Garden Ni Zuggy

Pinakbet Dala Tanan
245
Chopchuy
240
Sakay Na Sa Bisaya Express
285

Wow Sabaw

Sinigang Ulo Sa Salmon Sa Miso
329

Fried Rice

Bagoong Rice
225
Garlic Rice
155

Boodle Attack

Karne-Vorous Boodle
1210

Budotz Bilao

Zugba Karne Bilao
1329
Palabok Bilao
1059
Pancit Bilao
1289

Bagetz Meal

Chicken Bbq Paa With Rice
145
Chicken Inasal Paa With Rice
145
Spicy Chicken Paa With Rice
145
Pork Bbq With Rice
145
Spicy Pork Bbq With Rice
145

Hi Miss. Gusto Ka Ug Hinam-Is

Cassava Cake
125
Kiping Dala Atik
185
Halo Halo
150
Mais Con Hielo
150

Extra Extra

Steamed White Rice
50
Kropek
85
Extra Sauce
50

Party Pakals

Chopchuy Tray
899
Pancit Sa Pulis Tray
1259
Lumpiang Kagubkob Tray
699
The Pride Chicken Tray
859
Presko Na Lumpia Ubod Tray
810
Bandihadong Karne Tray
1759
About Boy Zugba
Owned by Mr. Henrik Yu Boy Zugba is a restaurant with Visayan-inspired dishes. Not only Visayan but also some of our country's favorites. They gave an innovative twist on the dishes and modernized it to create a new and exciting dining experience. Their name Zugba comes from the word sugba which literally means grill and that's what this restaurant is all about since they have a lot of grilled dishes to offer.
Since 2015, Boy Zugba has been the go-to place in Cagayan de Oro for those craving Filipino specialties and grilled dishes after years they expanded and now have some branches in other parts of Visayas. Upon entering their place you'll get the Karenderia feel where home-cooked meals and grilled foods are being served with an innovative twist. Another interesting about this place is the way they give names to their dishes, actually find it catchy and funny at the same time, and will make you want to order a lot on their menu.
Boy Zugba Menu Best Sellers
Here are some samples of Boy Zugba best selling products that everyone should try when visiting their restaurant.
Tsuper Sisig
Tsuper sisig version of Boy Zugba is actually a lechon sisig. If you're a fan of lechon and you are looking for a twist on your favorite then their Tsuper sisig is the perfect item for you. I really enjoyed this one and I consider this as my personal favorite. This dish is very meaty with savory flavors all together creating the perfect balance and combinations of texture and flavors in one dish. Best paired with rice or as an appetizer or pulutan maybe, tsuper sisig is very versatile it can go whichever you prefer. One of the best items that I tried on their menu, try it for yourself this is so good.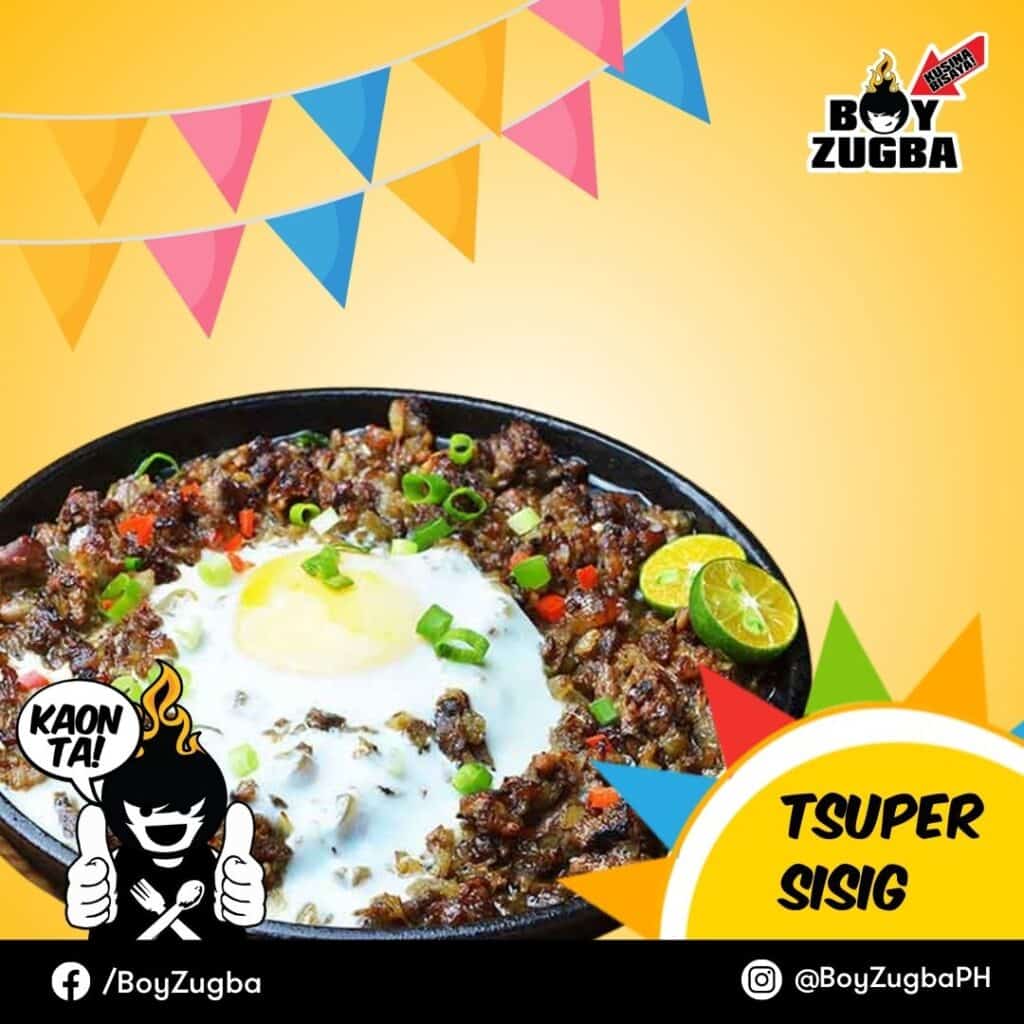 Sinuglaw de Cagayan
Sinuglaw de Cagayan of Bou Zugba is sinuglaw or grilled and kinilaw which means raw ceviche and grilled pork, which is what made this dish delicious. The combination of these two flavors gives interesting textures and flavors to this dish. And though I'm not a fan of this dish and to be honest I don't want to try it at first after tasting it I have confirmed that their sinuglaw de Cagayan tastes better than those I tried before. This amazing dish is great with anything that you can think of with this dish. Great as pulutan too.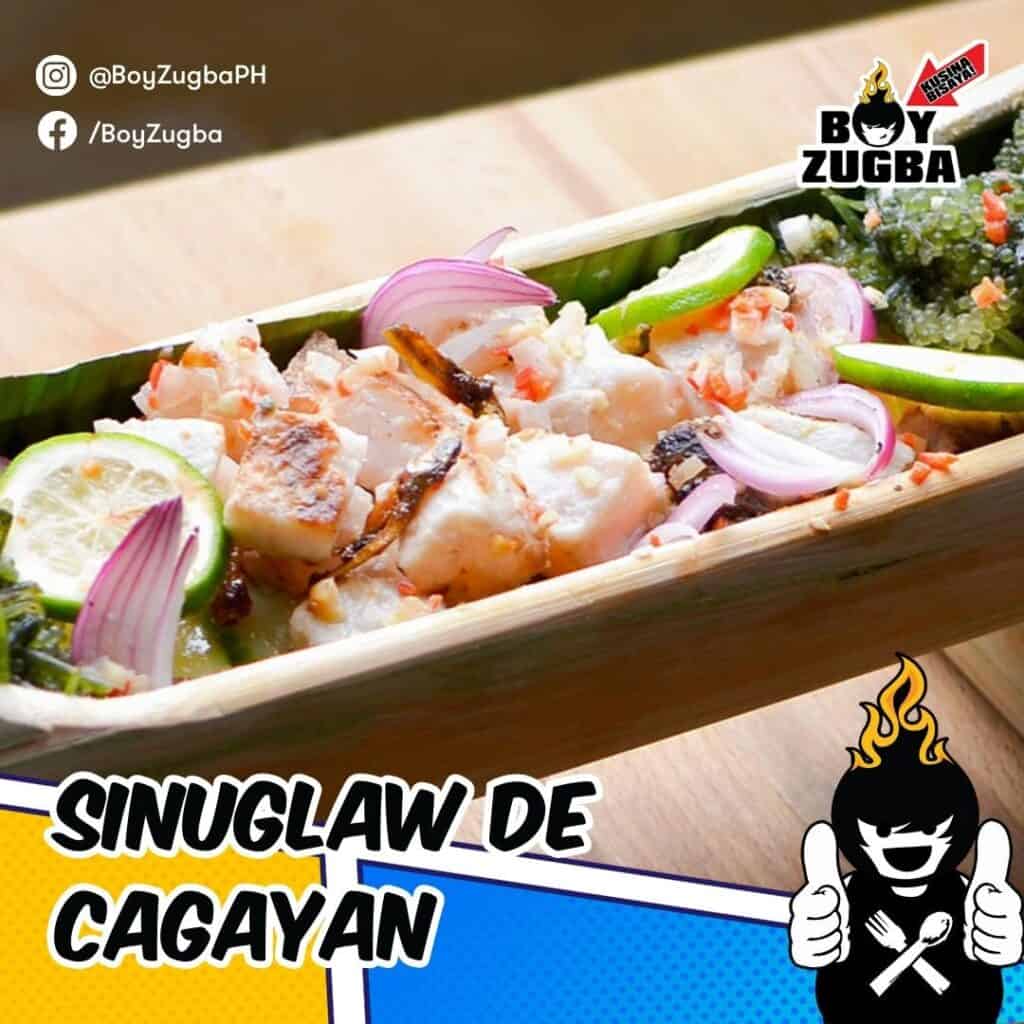 Cheezy Chorizo
Cheesy chorizo is one of the best items that I tried at Boy Zugba. One serving is not enough for me this tastes so good and it actually changed my life hahaha. Cheesy chorizo is one of the most delicious dishes on their menu and is also included in their best sellers which is not surprising at all.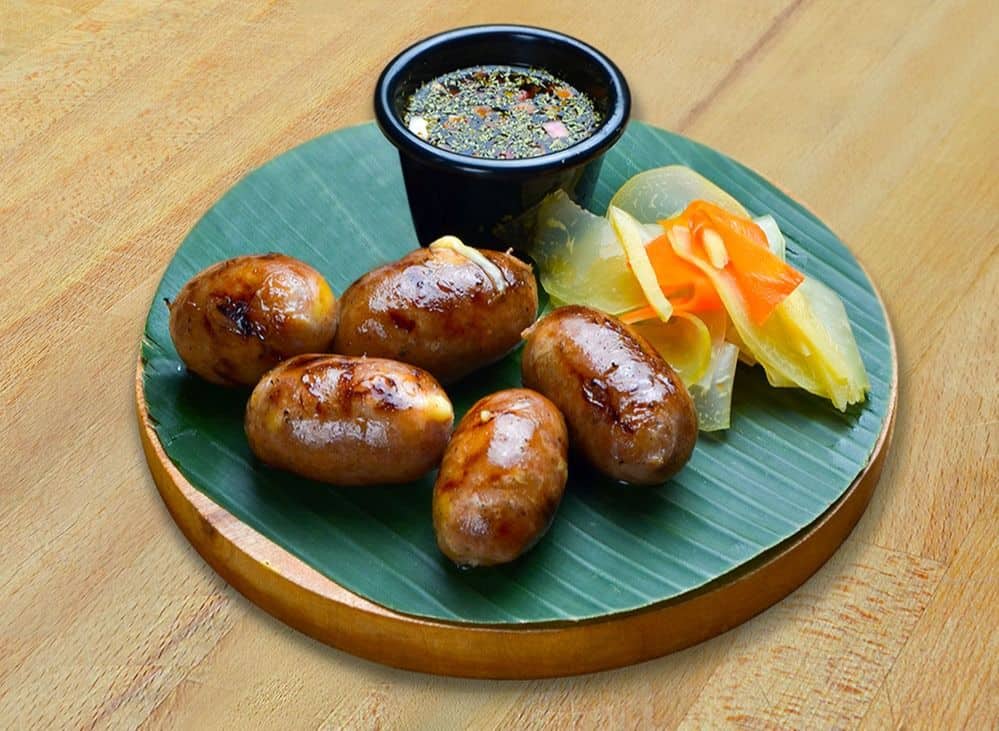 Gikan sa Secret Garden ni Zuggy
On this menu, you will find 3 delicious dishes that for sure will leave a mark on you. These items on their Gikan sa Secret Garden ni Zuggy are truly satisfying and delicious. Started with their Pinakbet dala Tanan, this fresh dish is one of their freshest items, it has meat and lots of different vegetables just like the pinakbet in Luzon, and this one is good.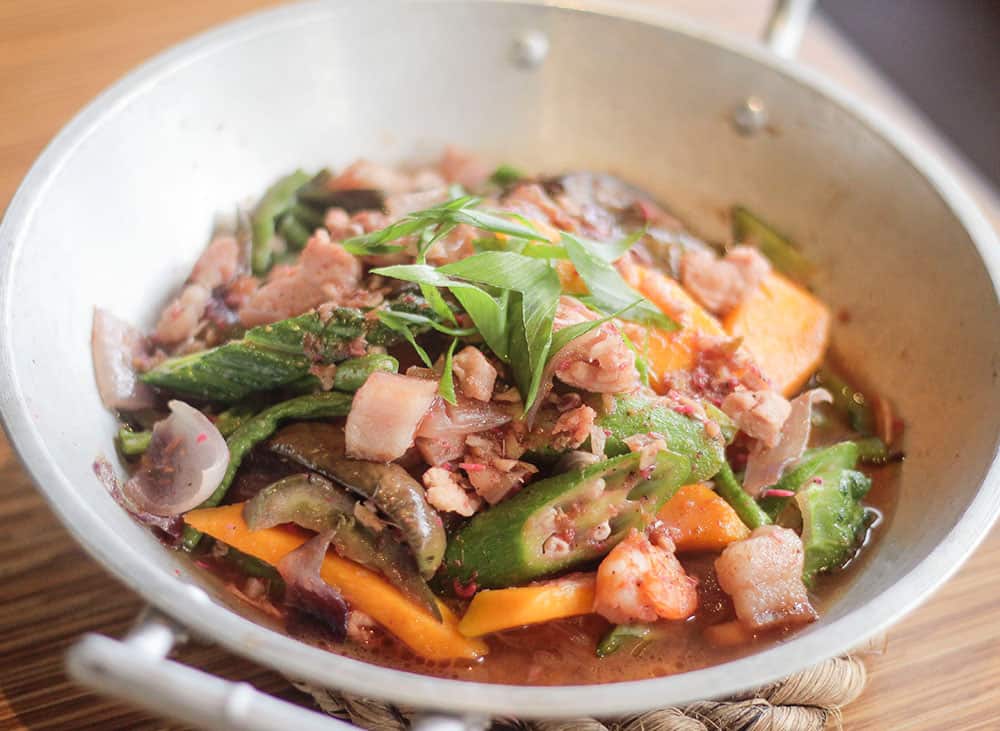 You can also find chopchuy on this menu which is also one of their best sellers. Lastly their Sakay na sa Bisaya Express, this one is just like the Bicol Express also good with rice or as an appetizer.
I Seafoods
I Seafood menu of Boy Zugba has 7 delicious seafood items to choose from. The first on the list is their gidagat na calamares this one is their version of the usual calamares. They also have Kinilaw Sinagulan ug Lato, this one tastes amazing and though I'm not a fan of Kinilaw I truly enjoyed it.
They also have Oppa Gambas Style and Camaron Rebusado this one is for those who love gambas or shrimp. Sizzling Bangus for the bangus lovers out there and Nucos for those who love squid. They also have tuna belly.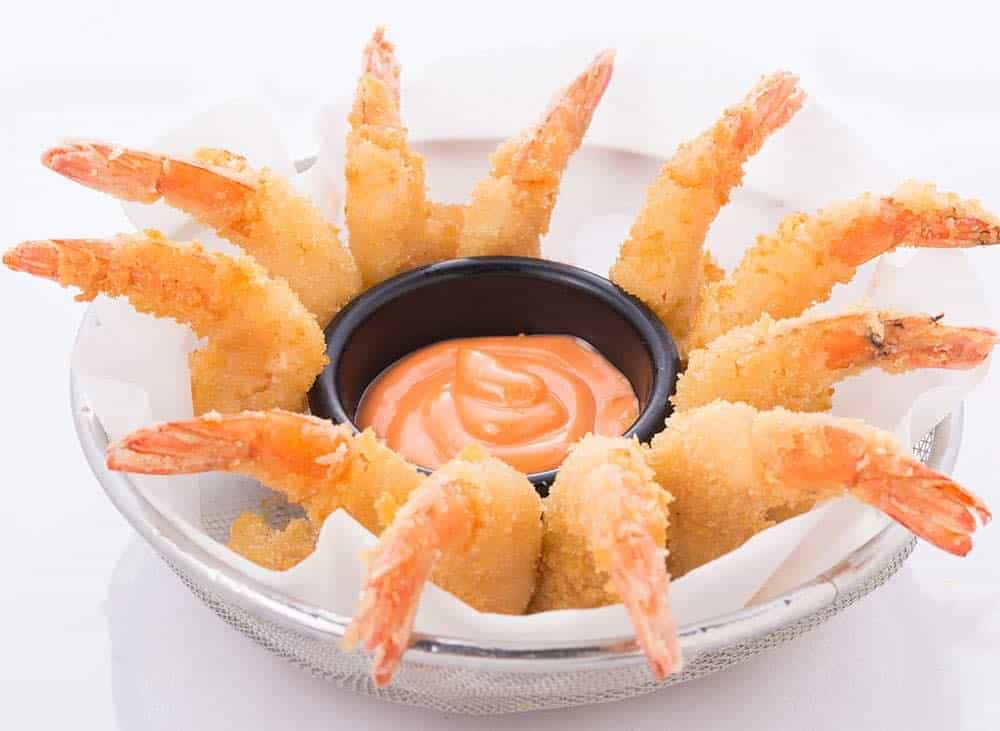 Boy Zugba Menu Delivery
Ordering your favorite Boy Zugba dishes is made easier simply by calling them directly on their branch phone number or giving them a message on their Facebook messenger. Aside from that you can also use other platforms such as your favorite food delivery couriers that are available in the market these days.
Social Media Pages
Don't miss out on their exciting promotions, special offers, and lively events. When you follow Boy Zugba, you're always in the know about its latest happenings.
Facebook: https://www.facebook.com/boyzugba
Instagam: https://www.instagram.com/boyzugbaph
TikTok: https://www.tiktok.com/@boyzugbailoilo
FAQs
What are Boy Zugba's business hours and what days are they operating?
Boy Zugba is open from Monday to Sunday and starts operation at 10:00 in the morning until 12:00 midnight.
Does Boy Zugba have a social media page or any website to visit?
Yes Boy Zugba has a social media page like Facebook and their website.
Boy Zugba. Is this a halal-certified restaurant?
No. Boy Zugba is a nonhalal-certified restaurant since it serves alcoholic beverages and uses ingredients made of pork.
What is the payment method accepted at Boy Zugba?
Boy Zugba accepts cash and major credit cards for your convenience and cashless transactions.
What type of food does Boy Zugba serve?
Boy Zugba serves native Filipino dishes that originate in Visayas or Filipino favorites with a Visayan twist.
Conclusion
If you want to taste the best Visayan dishes Boy Zugba is the place that you should go. Boy Zugba menu has everything that you are craving especially on grilled foods. The place has a very light atmosphere its always good vibes inside their place because of their friendly and nice crew. It's infectious you'll find yourself smiling too since everyone is jolly and very happy to serve, they even dance while serving guests. The restaurant also is clean and well-maintained which I really love, it's comfortable and has a big space for all the diners. Foods are amazing and I love the Tsuper sisig and cheesy chorizo. A place I can definitely recommend to anyone who loves the gastronomic experience.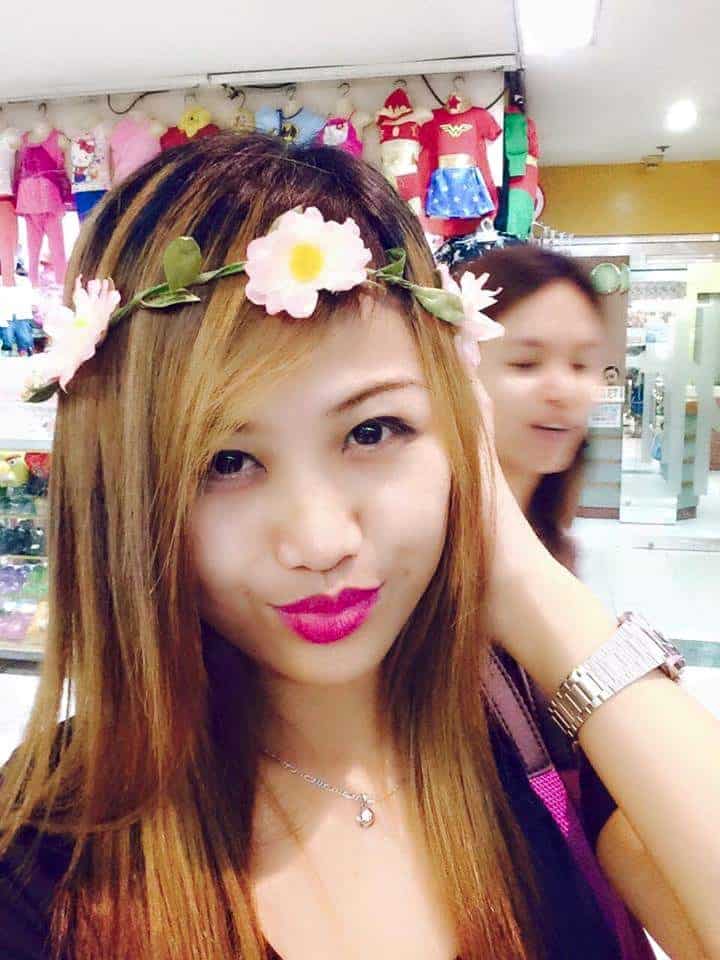 Hello! I'm Shaoyeu Cassandra, a mom who spends most of my time at home, and when I'm not busy, I enjoy writing blogs. I live in Cavite, and I really love talking about the menus of different restaurants.
So, I decided to share my thoughts on the menus of some fast-food places. I'm hoping my take on them can be like a helpful guide for you to decide what tasty treat to go for next. I hope you discover something you really enjoy! Thanks for stopping by!