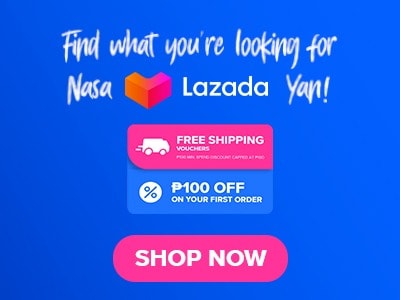 Filipino cuisine is one of the most flavorful cuisines in the world, our cuisine is slowly evolving and getting recognition throughout the world however aside from our normal cuisine we have hidden and tye what we call street cuisine. The Goto Tendon menu is the best example of a place that offers this kind of Filipino food. They have those we working Filipinos love so this place is highly recommended for everyone. In this article, we are going to take a deeper understanding of the foods that goto tendon offers, what their best sellers and of course their price for every order. I know everyone would love to know about them just as much as eager as I am so let's start and get to know Goto Tendon more.
Below, you'll find the updated list of Goto Tendon menu prices.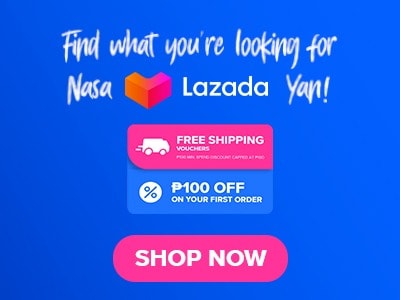 Menu Items
Price (PHP)

Espesyal

Goto Tendon (Small)
270
Goto Tendon (Big)
328
Goto Regular (Small)
200
Goto Regular (Large)
257
Beef Pares
402
Beef Tendon Pares
321
Tendon Pares
348

Side order

Lumpiang Shanghai
216
Chicharon Bits
30
Tendon Poppers
251
Tokwa
155
Tokwa't Baboy
240
Lumpiang gulay
216
Lumpiang Sisig
301
Bone Marrow
199

Silog meals

Bangsilog
450
Longsilog (Cabanatuan, Nueva Ecija)
302
Lumsilog (Lumpiang Shanghai)
306
Spamsilog (Classic Favorite)
424
Tapsilog (U.S. beef)
379
Tosilog (San Fernando, Pampanga)
335

All time favorites

Burger Steak
500
Boneless Chicken Barbecue
446
Boneless Fried Chicken
448
Spicy Chicken BBQ Skewer
268
Chicken Inasal Skewers
293
Lechon Kawali
411
Liempo (1 pc.)
296
Liempo (2 pcs.)
448
Pork Adobo Rice
411
Crispy Pork Binagoongan
472

Noodles

Beef Tendon Mami
376
Beef Tendon Pares Noodles
376
Corned Beef Bulalo
594

Extra

Extra Beef Pares (W/o rice)
371
Extra Beef Tendon Pares (w/o rice)
290
Extra Tendon Pares (w/o rice)
315
Plain Rice
50
Garlic Rice
56
Java Rice
60
Fried Egg
43
Quail Egg
13
Atchara
28
Extra chili
13
Extra gravy
17
Extra bagoong
20
Extra chicken oil
13
Chili Garlic Jar (110 grams)
175
Chili Garlic Jar (200 grams)
294
Bagoong Alamang (230 grams)
319

Dessert

Tsokolate Con Niyebe (Big)
266
Kape Con Niyebe (Big)
285
Maiz Con Niyebe (Big)
212
Ube Cheese Con Niyebe (Big)
241
Salted Egg Ube Con Niyebe (Big)
388

Drinks

Stellina's Lemonade
173
Coke
110
Coke Zero
110
Royal
110
Sarsi
110
Sprite
110
Bottled water
49
About Goto Tendon
Goto Tendon is a place that offers delicious and simple meals, this actually started with having business minds and the boredom of the owners. Jenny is a housewife that chooses family over career she is John Peñaloza's wife, and their recipe of delicious goto and pares was passed on to Jenny by John's Grandmother Nena, amah as they recall used to feed young John with goto. The passing of the recipe happens in 2002. After acquiring the recipe from John's grandmother Jenny spent time exploring and learning trying to enhance the goto recipe.
Then eventually Jenny's goto becomes present in every family gathering and people started looking for her goto and asking why she didn't make it. It all started when John proposed to Jenny that why not they started a business and sell her famous goto. Nowadays Goto Tendon serves not just goto but also other Filipino favorites like silog with recipes made with fresh ingredients and of course love.
Goto Tendon Menu Best Seller
After gathering some information here is the sample list of Goto Tendon's best sellers.
Sizzling Burger Steak – Goto Tendon's version of Sizzling burger steak is made with 100% pure U.S. Beef. This item is served with a fried sunny-side-up egg and delicious garlic rice on a hot sizzling plate. The burger steak itself is really good, very tender, and when it comes to the flavor it is really beefy. The sauce incorporated with the burger steak really complimented the taste of the beef, perfect with garlic rice and egg. Warning you might need another cup of garlic rice because this is really good.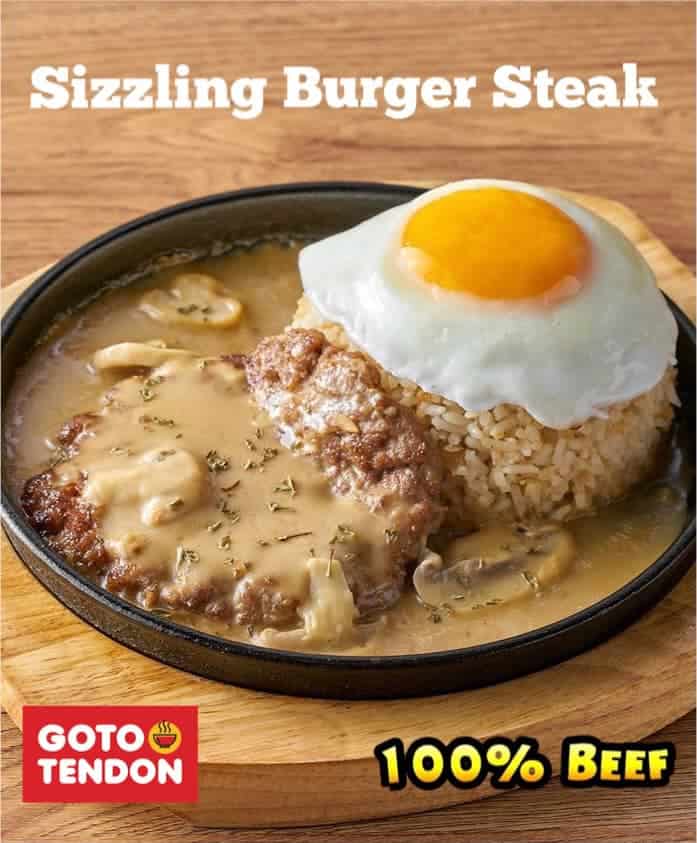 Sizzling Bulalo – This one is really delicious and a great idea to partner with their homemade Corned beef and bone marrow in a gravy sauce, then they served this treat with delicious garlic rice on a hot sizzling plate. This one is really tasty since the bone marrow has a lot of flavors plus their corned beef is pretty good and meaty as well. The gravy is just like what they used on their sizzling burger steak correct me if I'm wrong but one thing is for sure, you'll be needing a lot of garlic rice because this is also so good.
Pork Adobo Rice – Goto Tendon's version of pork adobo rice menu is made with rice in a bowl topped with their delicious version of pork adobo and some pork adobo flakes and on top of that fried sunny side up egg. Their pork adobo is one of the best items that you could get on their menu and this one is also quite popular with their customers already because of how good it tastes. Their pork adobo rice has a tender meat that is perfect with the sauce it is slightly sweet, and salty and has a little bit of sourness because of the vinegar. Pork adobo rice is the perfect item to order if you're craving Filipino staple food.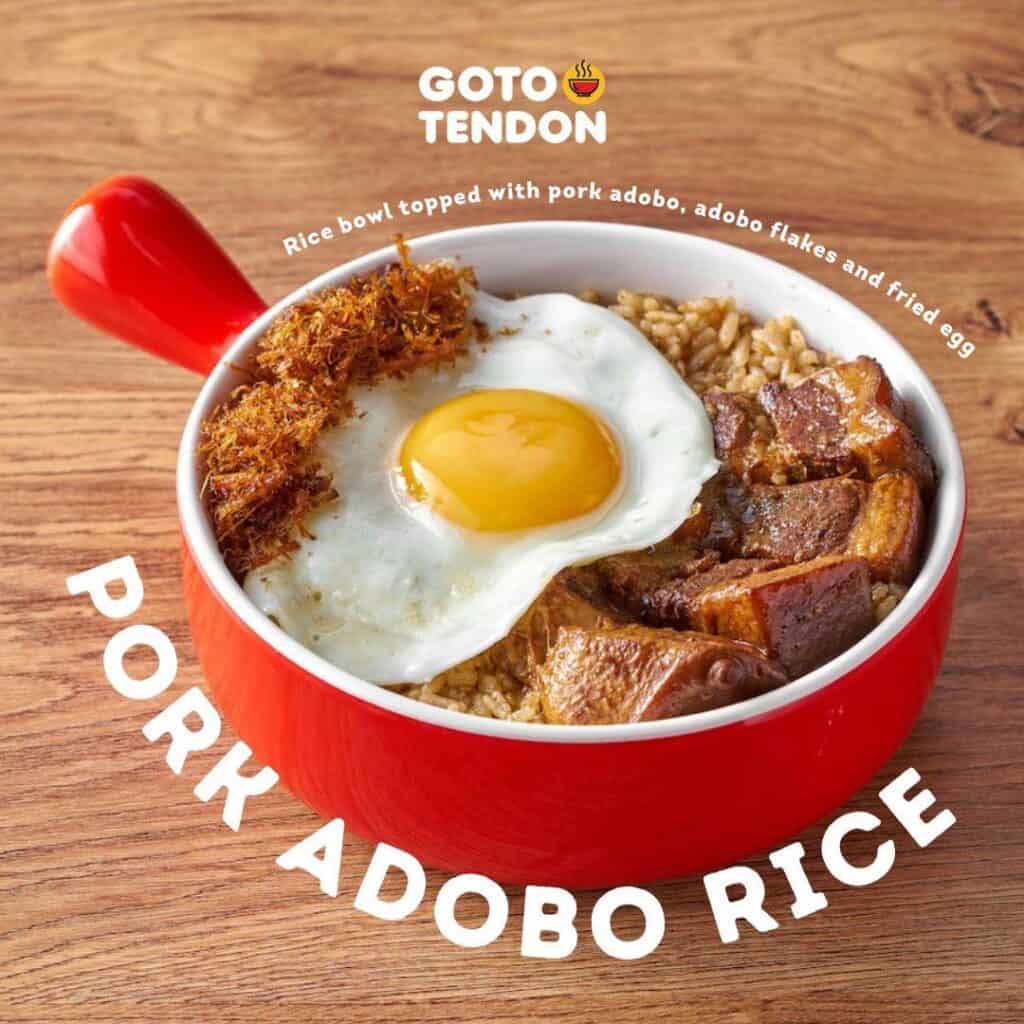 Goto Tendon – Goto Tendon is their best seller and obviously the name of their restaurant. The goto broth that they use is made from beef bones that they boiled for more than 8 hours and simmer for another hour for full 12 hours of cooking before serving. The broth is very tasty though. Then they Garnished it with U.S beef tendon that is imported some quail egg, tripe with some chicharron bits. Their goto tendon is perfect any day but most especially when it's rainy season when soup is the most delicious dish.
Goto Tendon Menu Espesyal
Goto Tendon's espesyal menu has 7 delicious items to choose from. The first item in this menu is their goto tendon small, this one is really good and flavorful, you can buy this in a bigger portion like goto tendon big. Another item is their goto regular, unlike goto tendon their goto regular has lesser meat but is cheaper, you can buy this in goto regular large size as well. They also have beef pares that are perfect with their garlic rice, they also have Beef Tendon Pares and tendon pares as other options.
Side Order
Side order menus are items that are usually paired with the items on their espesyal menu. In this menu, they have 8 side orders to choose from. Lumpiang Shanghai for sharing is the first item on this menu followed by chicharron bits. Lumpiang Gulay is also present on this menu and is perfect for those who want to take a slight break from meat products. They also have tendon poppers this one is served with gravy. Tokwa't baboy and plain tokwa are also present on this menu those items are really good with goto. They also have lumpiang sisig and extra bone marrow.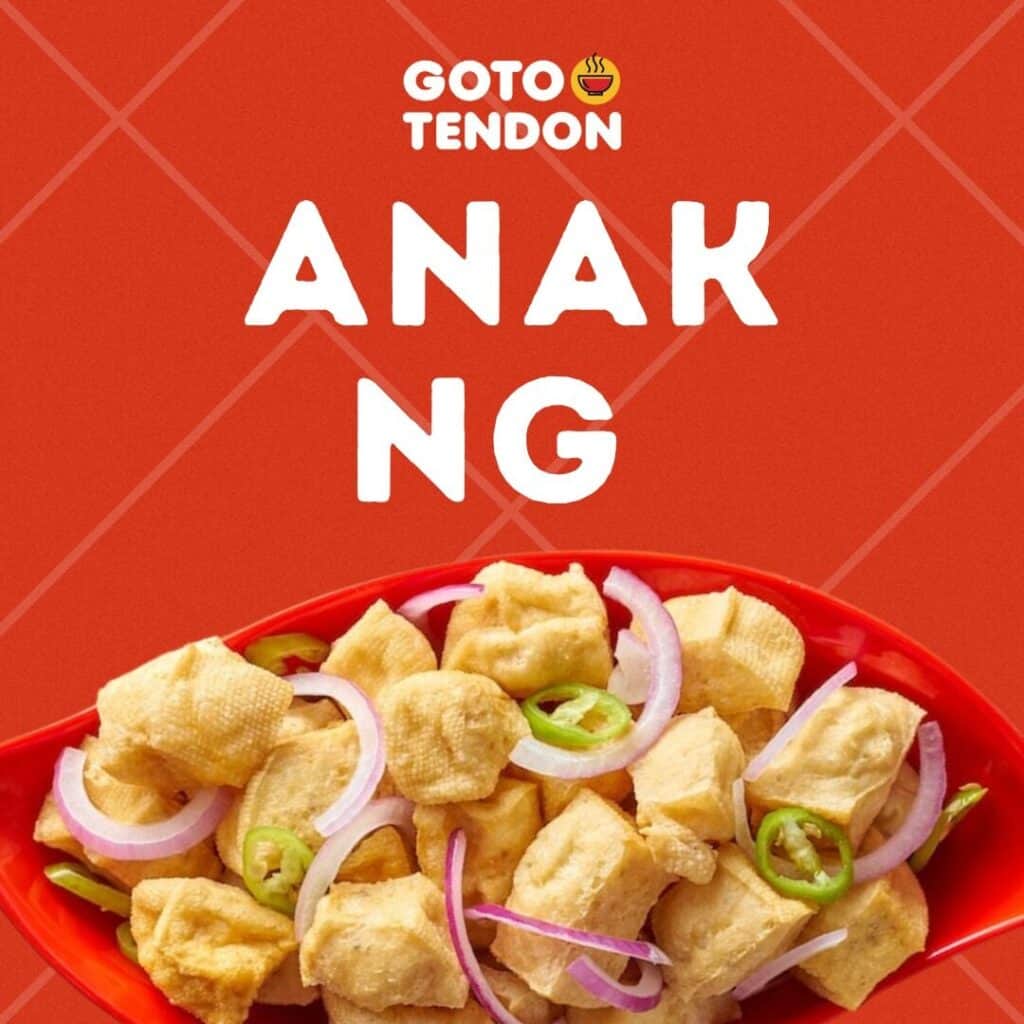 Silog Meals
Silog meals are all-time Filipino favorites, on their silog meals menu you will find the best silog combinations that are not just delicious but perfect for your budget. Bangsilog is the first on the list followed by longsilog. They also have lumsilog which means lumpiang shanghai silog. Spamsilog is their customers' classic favorite, they also have tapsilog that is made with US Beef. The last item on the list is their tocilog, the tocino of this one comes from San Fernando, Pampanga. If you want a classic Filipino food menu, you must definitely try it.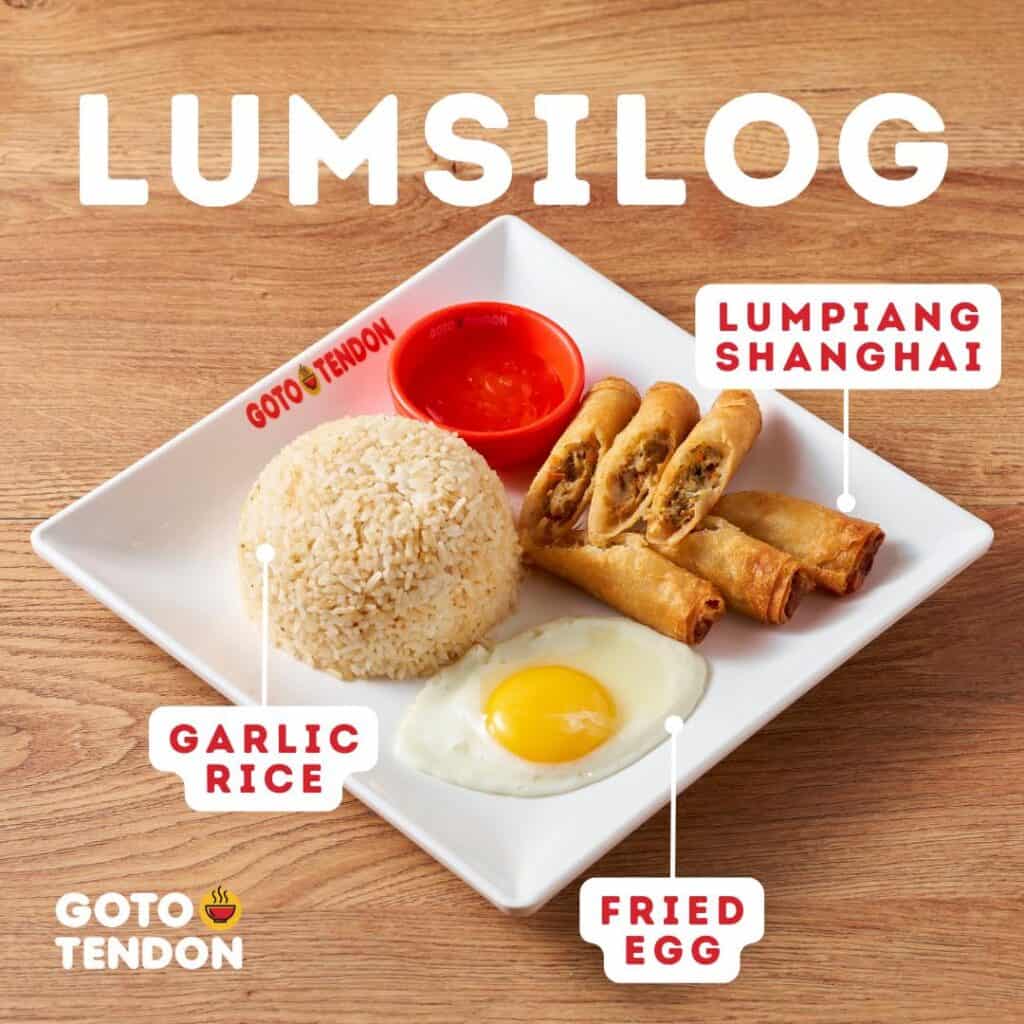 Goto Tendon Menu Delivery
Ordering your favorite Goto tendon item is made easier simply by going to their website at https://gototendon.com/menu/ aside from that you can also use other food couriers available in your area like Grab, food panda, or Lalamove. Just please take note that the availability of the product may vary depending on your location and product availability. Using third-party delivery services also might cost you delivery charges. 
Social Media Pages
Experience the savory delight of Goto Tendon! Stay connected with them on social media pages for the latest updates, promotions, and exclusive offers.
Facebook: https://www.facebook.com/gototendon/
Instagram: https://www.instagram.com/gototendon/
Website: https://gototendon.com/contact-us/
FAQs
What are the main ingredients of Goto Tendon?
Goto Tendon only uses US Tendon and imported beef for their broth, they also use the best local ingredients, which combined together equals a bowl of steaming goodness. Their house specialty comes from the recipe of the owner's grandmother.
How is Goto Tendon prepared?
It is prepared by boiling US tendon and imported beef within 12 hours of cooking before being served to the customers.
Can I customize the toppings or ingredients in Goto Tendon?
Yes, you can ask for add-ons on your order to customize it based on your liking all you have to do is to ask their crews about it.
Can I order Goto Tendon for delivery or takeout?
Yes, you can just simply go to their delivery website.
conclusion
A great place to go to enjoy delicious broth made within hours of boiling and simmering. The meat here is really delicious and the broth is very rich. The Goto Tendon menu offers a lot of delicious items that are not just delicious but also affordable and with their huge serving, this is also great for sharing. Goto Tendon is one of the perfect places to go if you're craving something beef and good at the same time. Service personnel are also polite and will definitely help you if you ask them nicely. I highly recommend and suggest this place to foodies like me who will love to try delicious and affordable meals.