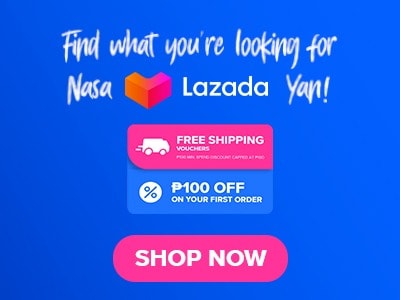 Seeking a place to go for a special date night with your special someone or just want to celebrate with your family extra special?If yes and you're planning to go anytime soon look no more I got you on this one since I have a recommendation for you. Have you heard of or maybe bumped into their location? I am talking about Shang Palace. This is a luxury place that is perfect for date night with your special person on your mind right now. The Shang Palace menu has a lot of delicious and mouthwatering dishes that you can choose from aside from that their place looks totally amazing. Let's get to know this place a bit more, let's find out their prices and other important information about them. Let's start! 
Below, you'll find the updated list of Shang Palace menu prices.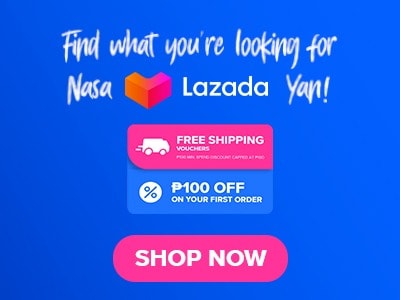 Menu Items
Price (PHP)

Appetizer

Pan-Fried Beancurd Skin Filled With Shredded Vegetables And Chilled Beef Tendon
620/1620
Sliced Preserved Vegetable With Homemade Chili Sause And Sesame Oil
220/440
Sliced Pig Knuckle In Sesame Vinegar Sauce
380/800
Sliced Chilled Abalone With Salted Jelly Fish And Spring Onions
888
Chilled Pan Pan Chicken
360
Chilled Japanese Cucumber With Garlic And Vinegar Sauce
180
Deep-Fried Eggplant With Salt And Pepper
180/420
Deep-Fried Fish Skin With Salt And Pepper
390/888
Chilled Passion Mayo Prawn With Fruit Salad
650/1388
Chilled Sliced Abalone With Fruit Salad In Thai Chili Sauce
888

Barbecued Selection

Whole Sliced Barbecued Pig
6888
Roasted Whole Peking Duck (Two Ways)
1888/3288
Soya Chicken Marinated In Rose Wine
888
Roasted Duck With Plum Sauce
1688/2988
Barbecued Meat Combination
888/2488
Barbecued Pork With Honey Sauce
420/860
Steamed Chicken With Spicy Ginger And Chinese Wine
560
Crispy Pork Brisket
520/1188

Soup And Broth

Double-Boiled Fish Maw With Cabbage And Black Mushroom
1488
Double-Boiled Chicken With Matsutake Mushroom And Abalone
1388
Braised Bird's Nest Broth With Crab Meat
1888
Double-Boiled Sea Whelk Consomme With Ginseng
240
Double-Boiled Bamboo Pith With Chinese Ham And Cabbage
520
Hot And Sour Seafood Soup
288
Minced Beef Broth With Egg White
488
Sweet Corn Crab Meat Soup
320
Fresh Shrimp Wonton Soup With Garden Greens
320
Daily Soup Of The Day
240

Live Seafood Selection (Per 100g)

Live Lobster
728
Green Crab
188
King Prawn
320
Pink Garoupa
1288
Lapu-Lapu
288
Steamed Live Sea Prawn
220
Drunken Live Sea Prawn
220
Deep-Fried Live Sea Prawn Coated With Whole Grain Cereal In Singapore
220

Seafood Selection

Braised Shrimps With Sichuan Ma Po Bean Curd
598
Sauteed Prawn Balls With Apple And Hot Prawn Mayonnaise
1218
Sauteed Fresh Scallops With Asparagus In X.O. Sauce
5818
Sauteed Fresh Scallops With Egg White And Conpoy
5818
Sauteed Cuttlefish With Meddler Seeds, Cashew Nuts And Celery
488
Deep-Fried Cuttlefish Coated With Cornflakes And Salt And Pepper
488
Steamed Fresh Crab Claw With Winter Melon And Egg White Mashed Ham
688
Braised Garoupa Filet With Eggplant In Claypot
650
Steamed Garoupa Fillet With Bean Curd In Yellow Bean Paste
650
Sauteed Scallops With Pine Nuts And Crispy Conpoy
1588/3988

Abalone And Dried Seafood

Braised Whole Abalone In Oyster Sauce
3188
Braised Sliced Abalone With Sea Cucumber And Garden Greens
3888
Braised Fish Maw With Goose Web In Abalone Sauce
2188
Braised Sliced Abalone Black Mushroom With Garden Greens
1888
Braised Abalone Rolled Asparagus In Crab Roe And Crab Meat Sauce
2188

Bird's Nest

Braised Superior Bird's Nest In Brown Sauce
2288
Double-Boiled Superior's Bird's Nest Stuffed In Bamboo Pith
2288
Braised Superiors Bird's Nest With Crab Coral
2288
Braised Superiors Bird's Nest With Crab Meat
2288
Braised Superior Bird's Nest In Minced Chicken
2288

Poultry

Beggar's Chicken
1588
Deep-Fried Crispy Chicken With Garlic
788/1188
Pan-Fried Chicken Fillet Lemon Sauce
788/1188
Deep-Fried Duck With Mashed Taro
2288/4500
Deep-Fried Marinated Crispy Pigeon
1888
Steamed Chicken With Shredded Ginger And Spring Onion In Soya Sauce
480
Steamed Sliced Chicken With Chinese Ham And Black Mushroom
560
Stir-Fried Chicken With Black Beans And Scallions
480
Stewed Chicken With Salted Fish And Scallions
420

Pork And Beef

Stewed Spare Ribs In Clay Pot
628
Steamed Minced Pork With Salted Fish
520
Sweet And Sour Pork
520
Baked Spare Ribs In Vinegar Sauce
680
Stir-Fried String Beans With Minced Pork In Bean Paste Sauce
420
Stewed Brisket With Turnip In Clay Pot
680
Sauteed Diced Wagyu Beef With Almonds In Crispy Nest
1188
Pan-Fried Wagyu Beef Fillet With Onion In Black Pepper Sauce
1188
Stir-Fried Shredded Beef With Ginger And Spring Onions
1188
Pan-Fried Wagyu Beef Fillet In Chinese Style
1188
Pan-Fried Beef Ribs With Goose Liver Paste
1188

Vegetarian Specialties

Double-Boiled Fungus With Cabbage And Black Mushroom
280
Winter Melon With Bamboo Pith And Mushroom Soup
330
Vegetarian Wonton Soup
280
Sweet Corn Soup With Diced Asparagus
280
Vegetarian Hot And Sour Soup
300
Braised Bamboo Pith Stuffed With Vegetables
220
Steamed Cabbage Dumpling Filled With Supreme Vegetables
220
Braised Beancurd With Black Mushroom
220
Stir Fried French Beans With Chinese Black Olives
220
Braised Assorted Vegetable With Vermicelli
450
Stir-Fried Eggplant, Celery With Cashew Nuts In Crispy Nest
220
Stir-Fried Diced Beancurd With Peanut Kung Po Sauce
220
Braised Bamboo Pith, Black Moss With Broccoli
460
Braised Beancurd With Bitter Melon In Black Bean Sauce
220
Sweet And Sour Gluten
360
Vegetarian Fried Rice With Mushroom And Avocado Wrapped In Lotus Leaf
240
Stir-Fried Vegetarian Noodles With Preserved Vegetables
360
Stir-Fried Bee Hoon With Assorted Vegetable And Mushroom
480
Crispy Noodle With Supreme Vegetables
360

Rice And Noodle

Stir-Fried Bee Hoon With Prawn
650
Stir-Fried Vermicelli Country-Style
580
Fried Rice 'Fujian' Style
888
Braised E-Fu Noodle With Conpoy And Enoki Mushroom
620
Fried Rice With Shrimp Paste And Minced Pork
320
Fried Rice With Minced Beef And Egg White
720
Yang Chow Fried Rice
420
Stir-Fried Rice Noodle With Sliced Beef
650
Noodle With Sichuan Meat Sauce
480
Steamed Or Deep-Fried Mantou Bun
188
Chicken Congee
288
Fish Congee
288
Pork Congee
288
Seafood Congee
388

Dessert

Double-Boiled Bird's Nest With Coconut Milk
1800
Four Seasons Halo-Halo
180
Chilled Mango Puree With Sago And Diced Mango
180
Sweetened Almond Cream With Glutinous Dumpling
180
Mango Pudding
180
Almond Soya Jelly With Seasonal Fruits
160
Almonds Soya Jelly With Lychee
160
Herbal Jelly With Sago And Coconut
160
Seasonal Fruit Platter
160
Deep-Fried Stuffed Sesame Balls With Lotus Paste
160
About Shang Palace
Shang Palace is known as one of the finest restaurants that you can find in the Metro. This place is a go-to place for locals, tourists, and even balikbayans. This place is perfect for special occasions, corporate meetings, or just a get-together with friends or family and of course date night with your specific person in mind. This place is actually a fine dining restaurant with knowledgeable and professional staff and crews, they serve Cantonese foods but they also have other items that are non-Cantonese.
One of their great traits is that they have a lot of dishes to choose from but they are not using MSG to give flavors to their food so what they offer is healthier than other places. Savour and enjoy a great culinary journey with their authentic Cantonese dishes with an innovative twist at Shang Palace. With its crystal chandeliers and wooden lattice work on its walls, Shang Palace has a magical ambiance while you eat. They also have 9 private rooms for corporate meetings and other private gatherings. They also have a spacious dining area and some intimate booths for couples.
Shang Palace Menu Best Seller
Here is a sample list of Shang Palace's best sellers and popular items.
Peking Duck – The Peking Duck version of Shang Palace is one of the most popular items on their menu. This one is another dish that will surely not disappoint you. You can actually ask them to prepare the duck in 3 ways and that's okay. My favorite is when they fried some chunks of duck and its remaining bones then tossed them into their signature blend of spices. The Peking duck tastes fresh without any foul flavors or flavors. Meat is really tender and flavorful with or without any sauce, enjoyed this one by itself, truly an amazing dish.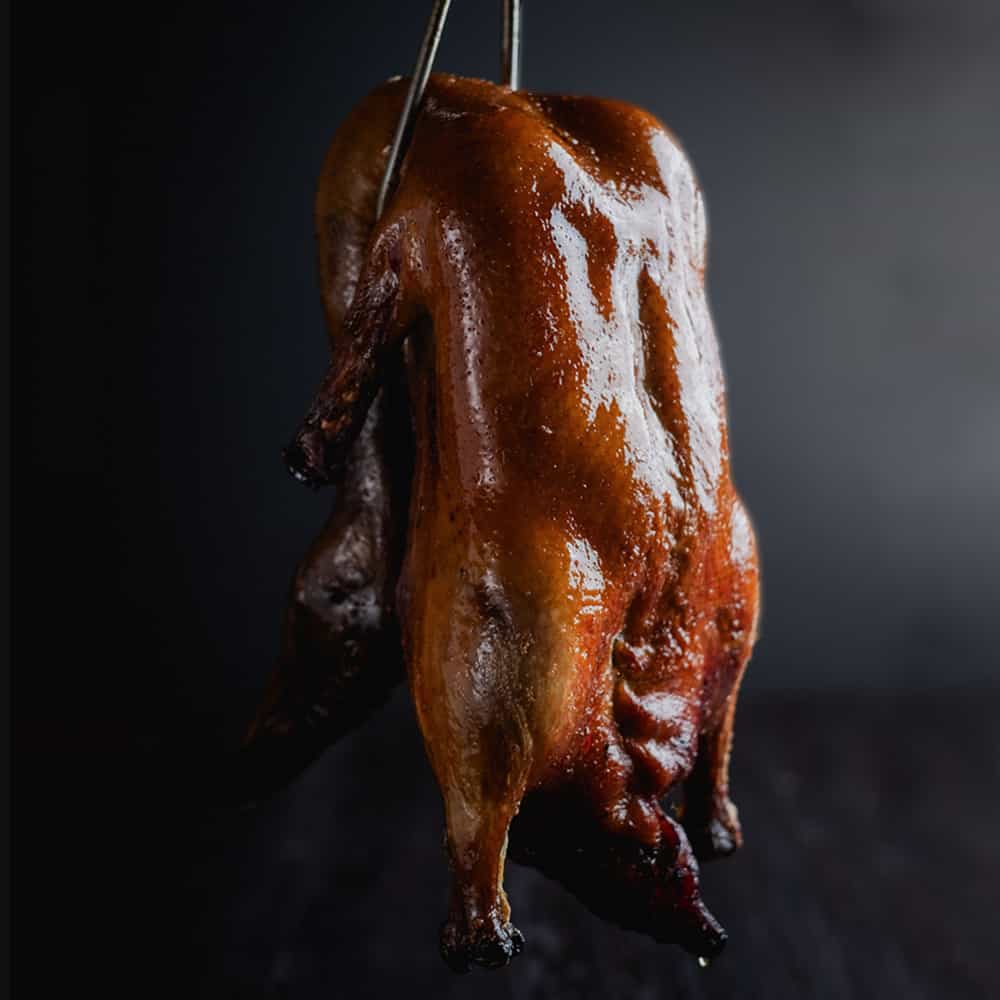 Crispy Hot Prawn Salad – the crispy hot prawn salad version of Shang Palace is actually an all-time favorite among their long-time customers, this one really hits the spot and is honestly really delicious. Made with large prawns that they clean then coated with a crunchy breading before deep frying then tossed with light mayonnaise sauce with sweet, sour, and tangy flavors. This crispy hot prawn salad is one of the best-tasting salads. It also has fresh flavors.,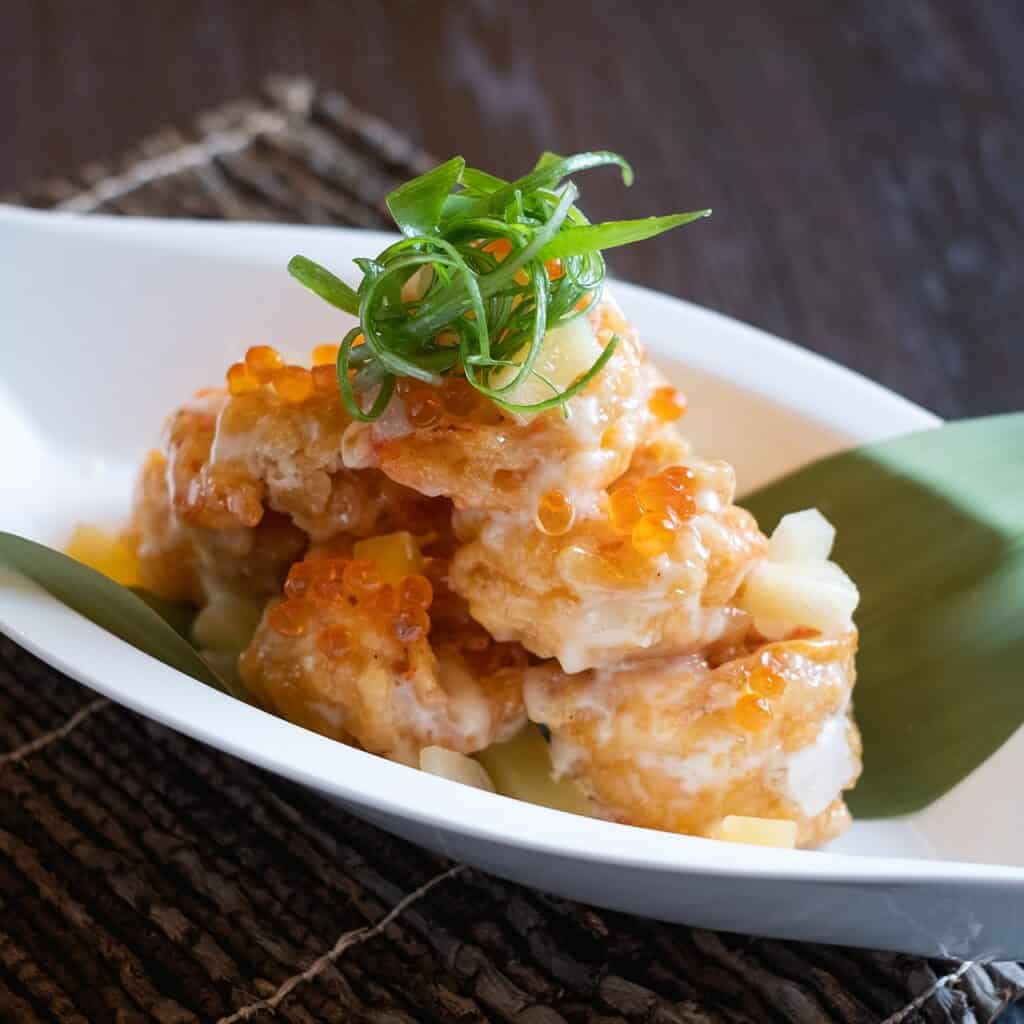 Spare Ribs – Spare ribs version of Shang Palace is perfectly seasoned pork ribs that they cook until tender and easy to consume, this is best eaten using your hands so don't hesitate to use it if you have to, to fully savor every last meat on the ribs. This one tastes absolutely amazing and is also a must-try item.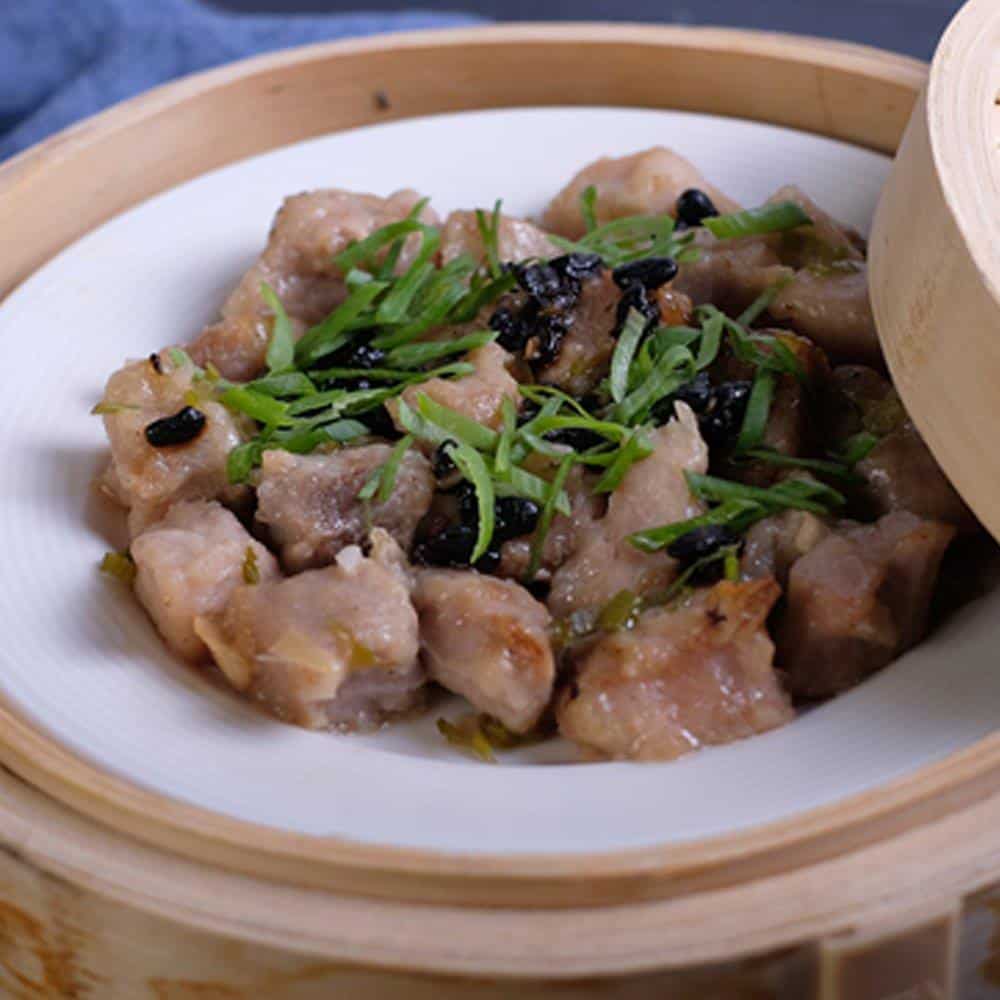 Abalone and Dried Seafood
In this menu of Shang Palace, they highlighted abalone dishes. They have Braised whole abalone in oyster sauce which I really love plus their Braised sliced abalone with sea cucumber and garden greens, this one is expensive but really good as well. They also have Braised fish maw with goose web in abalone sauce on their menu. Other than that they also have Braised sliced abalone black mushrooms with garden greens this one is also amazing. Last but not least is their version of Braised abalone rolled asparagus in crab roe and crab meat sauce.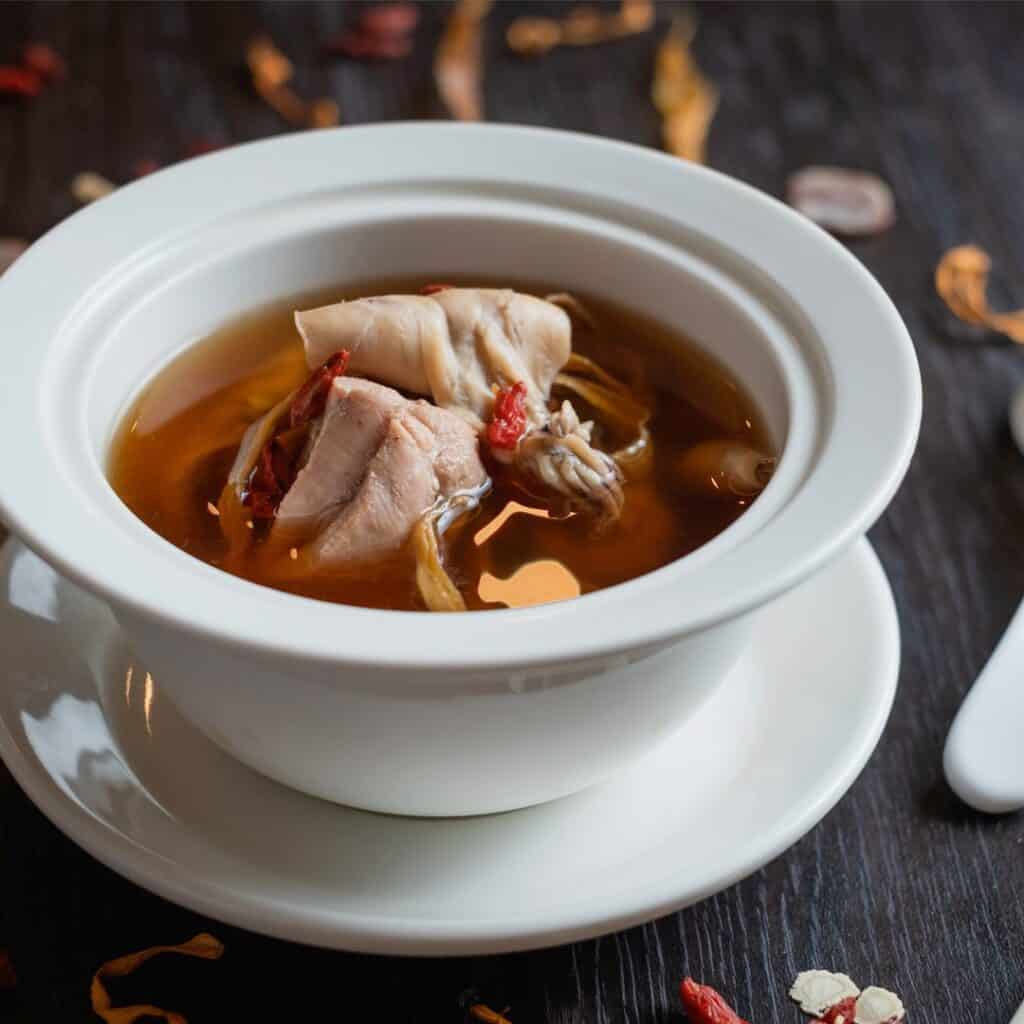 Barbecued Selection
They have a lot of options on their Barbecue Selection menu just like Whole sliced barbecued pig and Roasted whole Peking duck. Those are really popular on their menu plus their Soya chicken marinated in rose wine and Roasted duck with plum sauce. Other items that are available are Barbecued meat combinations, my favorite Barbecued pork with honey sauce, Steamed chicken with spicy ginger and Chinese wine, and lastly their crispy pork brisket.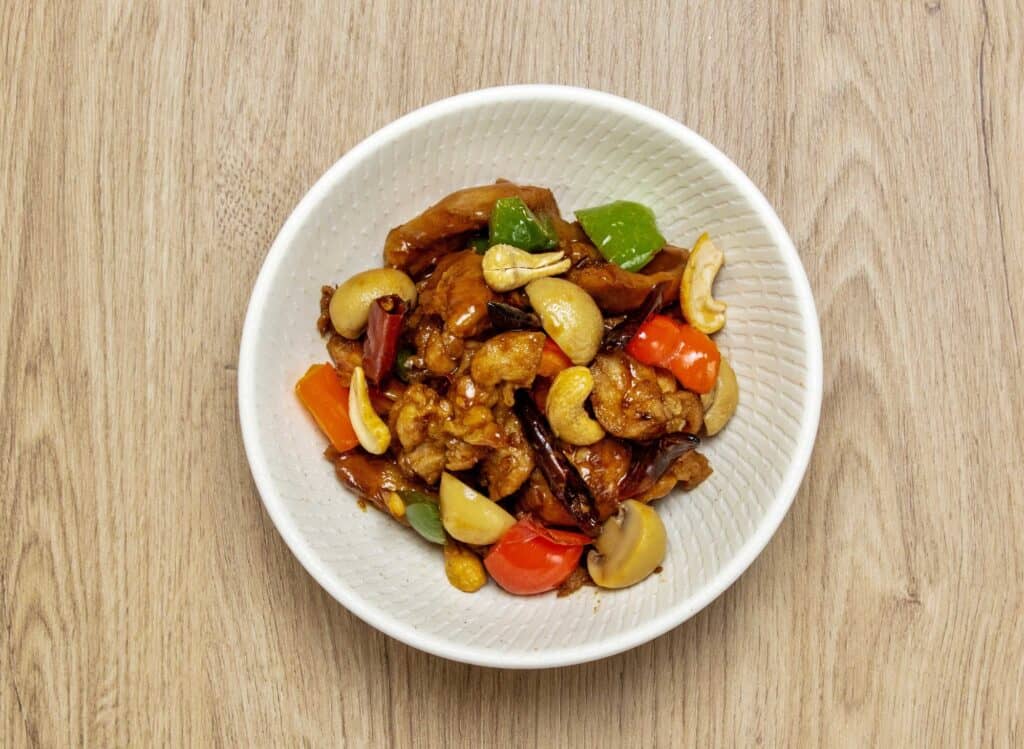 Shang Palace Menu Delivery
Shang Palace Menu is just a call away. You may Contact them at 412-3277, 0917-658-8654, or 0908-881-7586 for your orders for delivery within the city from 10:00 am until 10:00 pm daily.
Social Media Pages
Get ready for a feast of the senses, memorable moments, and a dining adventure that will tantalize your taste buds. Let's savor the art of Chinese cuisine together – one post at a time!
Facebook: https://www.facebook.com/shangpalace.makati
Instagram: https://www.instagram.com/shangpalace.makati
Website: https://www.shangri-la.com/manila/makatishangrila/dining/restaurants/shang-palace
Frequently Asked Questions (FAQs)
What are Shang Palace's business hours?
Shang Palace is open from Mondays through Sundays from 7:00 a.m. until 10:00 a.m. for breakfast and reopens at lunchtime from 11:30 a.m. until 02:30 p.m. then reopens again for dinner at 6:00 p.m. until 10:30 p.m.
Where is Shang Palace located?
Shang Palace is located at Ayala Avenue Corner Makati Avenue Makati City.
What is Shang Palace's website and phone number?
Their website is listed under the social media pages section and the phone number is +63 2 8813 8888 loc. 7588.
What is the payment method that is available at Shang Palace?
Shang Palace accepts major credit cards, so it's a yes. 
Is there a corkage charge at Shang Palace?
Yes, there is a corkage charge at Shang Palace for PHP 1500.
Do we need reservations if we are going to visit Shang Palace?
Yes, actually reservations are advised when visiting them.
Conclusion
The Shang Palace menu so far is the most delicious and luxurious restaurant that I've been to. This place is truly amazing and has the most delicious Peking duck for me. This place is one of the rarest places that I will visit because it is not affordable though the food is great. Very nice atmosphere really beautiful restaurant that is screaming luxury. Crews are very nice and knowledgeable about everything that they serve, nice selection of food as well. This place is one of the most beautiful restaurants and will always be. Nice service and great choices of foods, highly recommended for those who want to try Cantonese foods in a luxurious way.