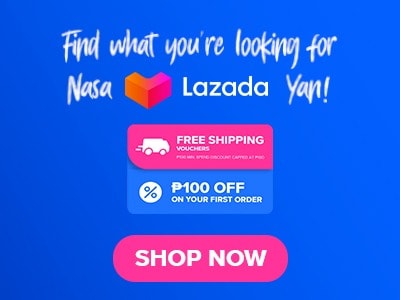 Fely J's Kitchen menu features a wide range of traditional Filipino dishes with a modern twist. Their appetizers are composed of classic Filipino street foods, while their entrees are made up of popular Filipino dishes like kare-kare and adobo. Overall, their menu has a good mix of meat, seafood, and vegetable dishes, with many vegetarian options available. The dishes are priced just right, which justifies their quality and taste.
Menu Items
Price (PHP)

Appetizers

Vietnamese Fresh Spring Rolls
280
Sizzling Sisig
245
Lumpiang Sariwa
185
Fried Calamares
280
Crispy Swahe
225
Gambas Tisoy
365
Tokwa't Baboy
175
Pacific Tanigue and Mango Kilawin
365

Soups

Boneless Bangus Sinigang
485
Pork Rib Sinigang
455
Prawns Sinigang
725
Utan Ilonggo
295

Salads

Thai Shrimps and Pomelo
325
Ensalada ni Nanay
205
Crunchy Paco
285

Main Courses

Tilapia with Sweet Plum Sauce
475
Sugpo sa Kamias
715
Sedap Pompano
175
Piniritong Hito
365
Seafood Kare-Kare
595
Lola Ising's Adobo
485
Crispy Patang Bawang
755
KKK
675
Bistek Tagalog ng Kano
899
Lechon Kawali
465
Lamb Kaldereta
575
Beef Mechado
499
Lengua Rendang
499
Beef Smoores
595
Binagoongang Baboy
370
Sweet Sour Lychee Shrimps
499
Braised US Beef Short Ribs with Radish
725

Crab Corner

Rickshaw Crab
205
Black Pepper Crab
205
Fely J's Temple Crab
205
Sweet Chili Crab
205

Vegetables

Gising-Gising
295
Tortang Talong
250
Ginataang Gulay at Hipon
295
Gule Magalang
295
Ginataang Nangka at Lamang Dagat
365
Fresh Wok Veggies
325

Ihaw-Ihaw

Chicken Sate
285
Pork Sate
305
Chicken "Mabuting" Inasal
399
Pork Liempo
365

Noodles

Pancit Canton Guisado
315
Bam-I
385

Specials

Pork Estufada Bisaya
385
Asian Seafood and Coconut Heart Salad
275
Crab Bola Bola sa Gata at Gulay
299
Snowy Mango
225
Sotanghon sa Sugpo
575

Merienda Selections

Lumpiang Sariwa
185
Dinuguan at Puto
245
Quesong Puti with Pan De Sal
225
Pancit Canton Guisado
315
Pancit Bam-I
385
Turon with Nangka at Ube
120
Cassava Bibingka with Buko
165
Hot Ginataang Halo-Halo
165
Leche Flan
125
Claude's Dream
160
Chocolate Decadence
255
Sans Rival
245
Minatamis na Saging
115
Ice cream by the Scoop
75
Fely J's Halo-Halo
165
Maja Blanca
125
Canonigo with Mango Balls
185
Sago at Gulaman
185
Suman sa ihiya
165
Arroz Caldo with Tokwa't Baboy
225

Party Trays

Lumpiang Sariwa
1165
Lamb Kaldereta
2589
Beef Mechado
2245
Beef Smoores
2679
Chicken Inasal
2155
Lechon Kawali
3350
Pancit Canton Guisado
850
About Fely J's Kitchen
Fely J's Kitchen is a Filipino restaurant located in Bonifacio Global City, Taguig, Philippines. The restaurant offers Filipino dishes and is known for its classic, traditional family recipes passed down from the owner's mother, Felicidad de Jesus-Cruz. Fely J's Kitchen has a cozy and welcoming atmosphere with modern Filipino-inspired designs. This restaurant offers a great selection of Filipino cuisine that is sure to satisfy its customers' cravings.
Fely J's Kitchen Menu Best Seller
This menu is made up of dishes that customers often order whenever they visit Fely J's Kitchen or use their delivery services.
Boneless Bangus Sinigang – Fely J's Kitchen added a twist to this classic boneless bangus sinigang, which is a traditional dish. The boneless bangus in this dish is cooked perfectly to the point that it melts in your mouth. The broth has the right balance of tangy and savory flavors. The vegetables added to this dish make it more complete and healthy. This version of this classic Filipino sour soup is a must-try!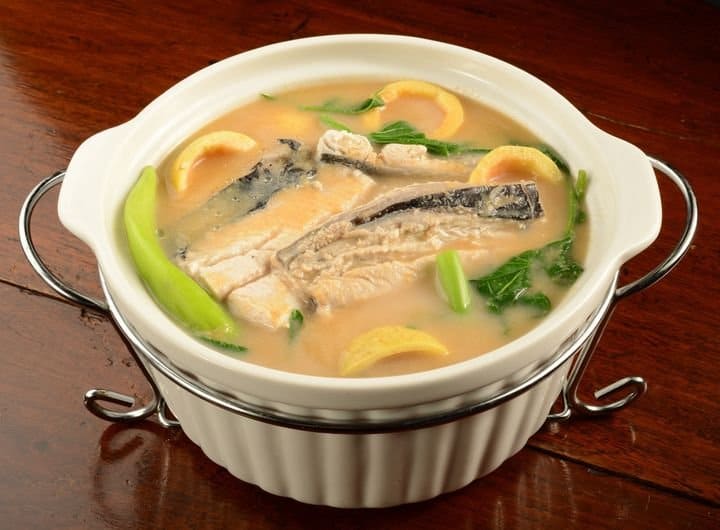 Pork Rib Sinigang – Another sinigang option that is made up of pork ribs is one of Fely J's Kitchen's best-selling dishes. This dish features tender pork ribs that fall off the bone and add a meaty richness to the soup. The broth, like the boneless bangus sinigang, is still sour and flavorful, and the vegetables are cooked to perfection.
Sugpo sa Kamias – This dish showcases fresh, juicy shrimp that is cooked in a tangy sauce made with kamias, garlic, and onions. It has the right balance of sourness and sweetness, and the shrimp is cooked just enough to retain its juiciness and texture. It is a simple yet satisfying seafood dish that is perfect for any meal.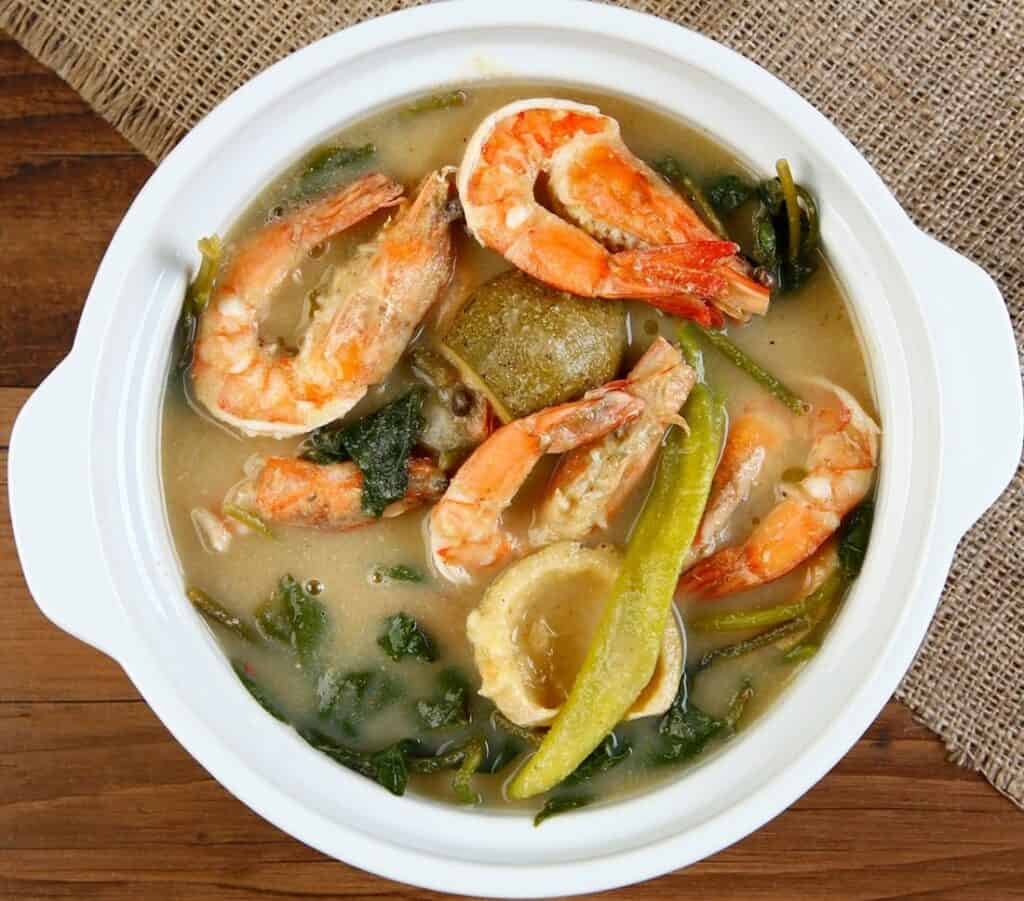 Seafood Kare-Kare – This dish is a type of Filipino stew that is made from peanut sauce, vegetables, and meat. The Fely J's Kitchen twist on this dish is that it features a medley of seafood ingredients like shrimp, squid, and fish. The peanut sauce makes this dish rich and creamy, and the vegetables add a crisp texture. Overall, the combination of the different ingredients in this dish results in a delicious and hearty meal.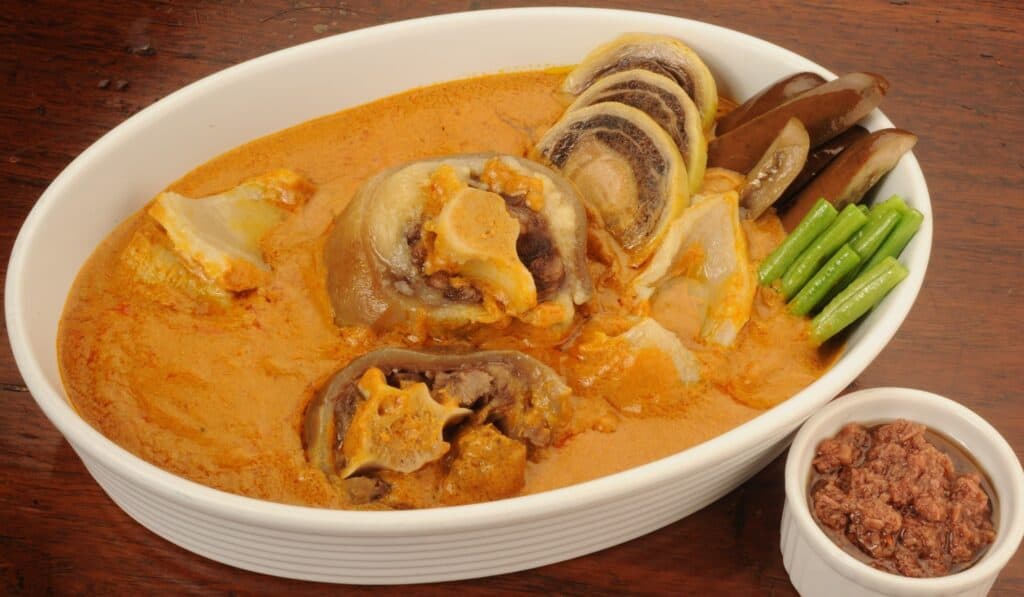 Fely J's Kitchen Appetizer Menu
This menu consists of delicious Pinoy appetizers that readies and make the guests' palates ready for their main course.
Vietnamese Fresh Spring Rolls – These are spring roll dishes that are filled with fresh and crunchy vegetables and shrimp, then wrapped in delicious rice paper. It is served with a peanut sauce that perfectly complements the rolls, giving them an additional creamy and nutty flavor.
Sizzling Sisig – This is a classic Filipino dish made with chopped pig's face and ears, sauteed with onions, chili, and calamansi extracts. Fely J's Kitchen's version of this dish is crispy, flavorful, and sizzling hot, which makes for an exciting and delicious appetizer.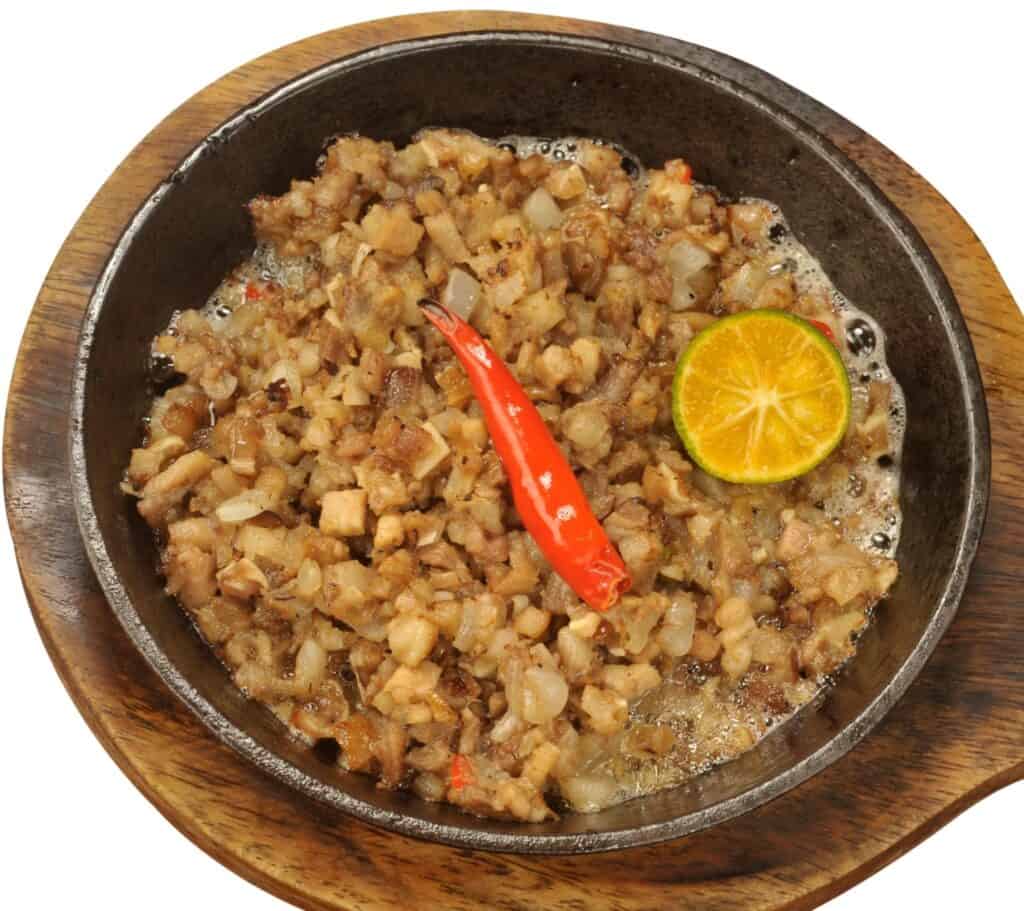 Lumpiang Sariwa – This dish, which directly translates to "fresh spring rolls," is a fresh and healthy appetizer that features a soft and delicate crepe that is filled with a mixture of vegetables and then tipped with a savory sauce made from peanuts, garlic, and soy sauce. This dish is on the lighter side, which is perfect for guests who want a light meal.
Fried Calamares – Fely J's Kitchen's fried calamari is perfectly crisp and tender. Unlike other calamari dishes, this is lightly battered, which allows the squid's natural flavor to shine. It is then served with a tangy, slightly spicy sauce that perfectly complements this dish.
Crispy Swahe – This dish is made up of deep-fried prawns that are coated with a crunchy batter. This dish uses fresh prawns, which are juicy and tender. And for its batter, Fely J's Kitchen chooses one that is flavorful but not too heavy.
Main Courses
This menu from Fely J's Kitchen offers a variety of dishes that showcase the flavors of traditional Filipino cuisine. They are using fresh ingredients and traditional cooking techniques to create delicious and satisfying traditional Filipino main dishes. Overall, this menu is the culmination of traditional Filipino main dishes with a modern twist.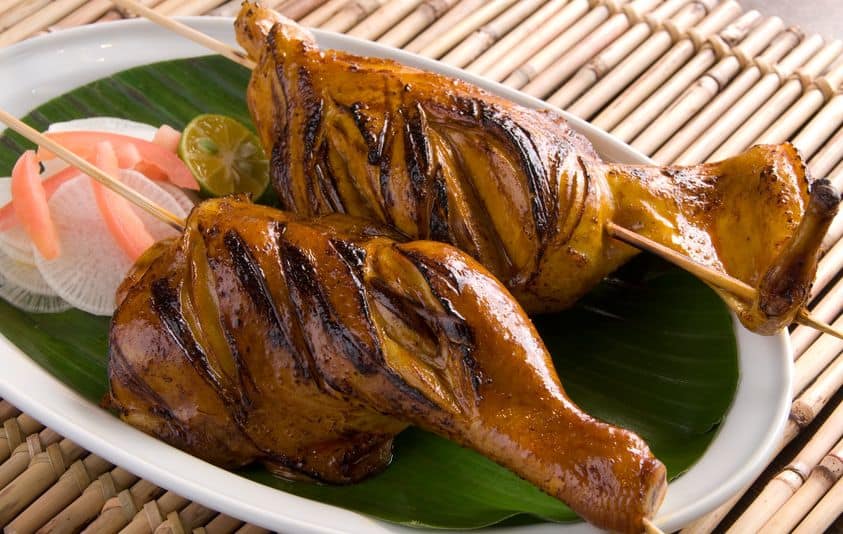 Crabs
This menu is a paradise for seafood lovers out there! The dishes that make up this menu are prepared meticulously to make each and every dish a customer's favorite. Every dish on this menu has a heavenly taste and is budget-friendly which is why it leaves a lasting impression on guests that visit.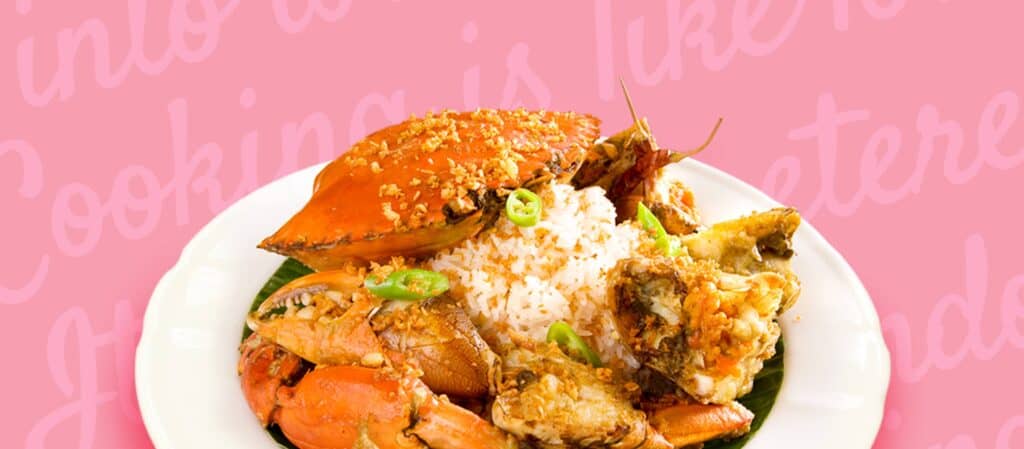 Special
This menu offers a selection of special dishes that are perfect for guests who are looking for something delectable yet also unique. Fely J's Kitchen's specials feature a fusion of different Asian flavors that focus on fresh ingredients and a variety of spices. In this menu, the culinary creativity and expertise of Fely J's Kitchen are made more evident, making it a must-try for anyone who visits.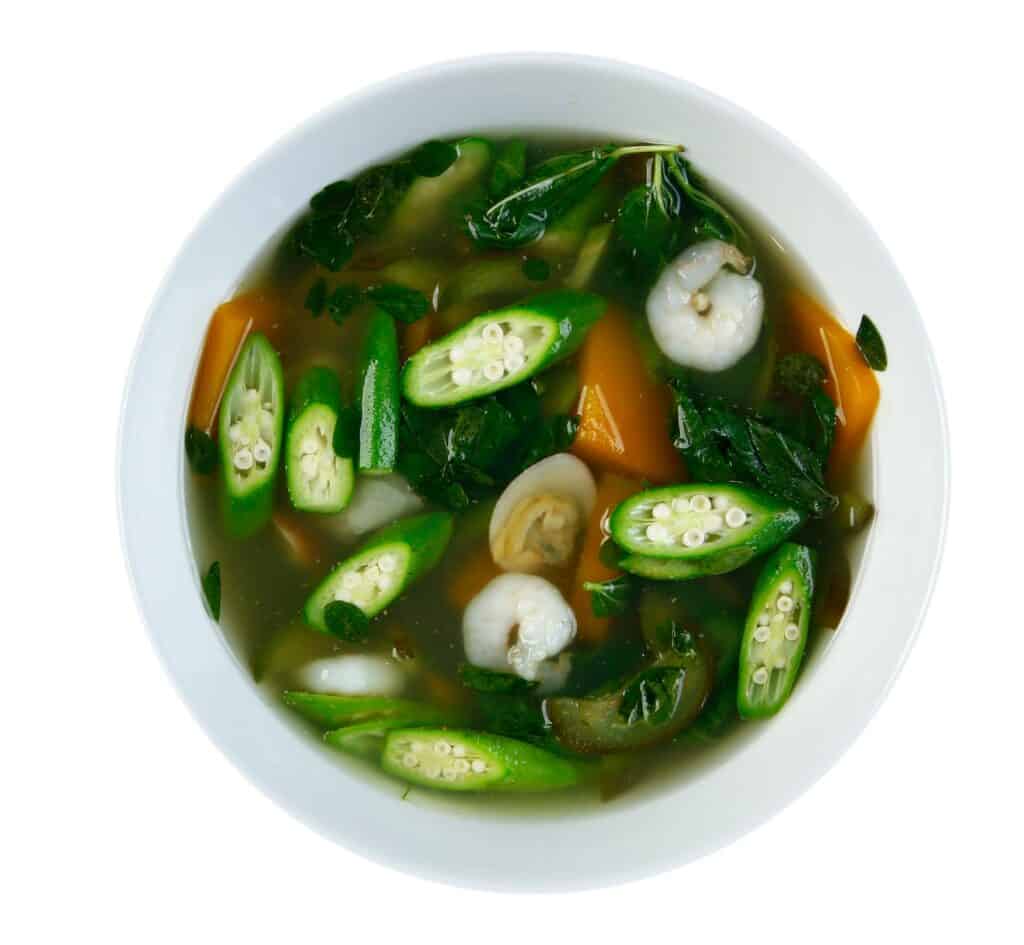 Party trays
Fely J's Kitchen also has a party tray that can be ordered for any type of event or occasion. They have a wide selection of party trays that include Filipino dishes that are sure to satisfy a crowd! Each item comes in different sizes, making them perfect for big events and even small gatherings.
Fely J's Kitchen Menu Delivery
They delivery services for customers who want to enjoy their delicious dishes in the comfort of their homes. To place an order, customers will have to visit their website, choose from their menu selection, and proceed to fill out their online order form. Customers can also download delivery applications like GrabFood and FoodPanda to order food from  Fely J's Kitchen's menu.
Social Media Pages
Visit and follow Fely J's social media pages to show your support and stay up-to-date with their promotions and discounts. Just click the links that are provided below to be first notified whenever Fely J's comes up with new items or other promotions and events.
Facebook: https://facebook.com/FelyJsKitchen
Instagram: https://instagram.com/felyjskitchen/
Conclusion
Fely J's Kitchen's menu offers a variety of traditional Filipino dishes with a modern twist. How they prepare and serve their food is worthy of praise! The way they present their food is just elegant and praiseworthy. The serving sizes are generous, which makes them excellent value for your money. Overall, Fely J's Kitchen offers a delicious taste of Filipino cuisine with a modern twist in a comfortable and welcoming setting.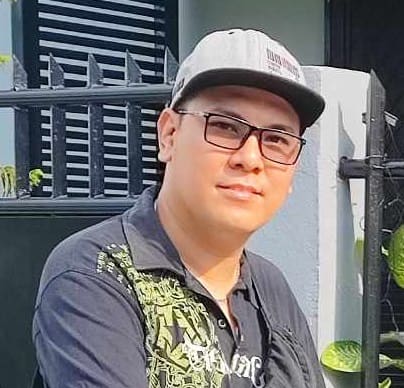 Hi! I'm Nivek Strife, the person who made MenuPH. I'm the one who added most of the popular menus you see on this website, and I really hope you enjoy them! Feel free to check them all out.
Growing up, I was surrounded by lots of tasty foods, like the classic Adobo and the sweet Leche Flan. That love for the many flavors of the Philippines is what got me excited about adding to MenuPH. When I learned how to make websites, I saw the need for a place to show off all the amazing Filipino dishes, and that's how MenuPH started.
MenuPH isn't just a website; it's like a fun journey into food. I've teamed up with famous chefs and found great places all over the Philippines to bring you a bunch of menus that show off the best of Filipino cuisine. Whether you're into the usual dishes or new twists, MenuPH is here to guide you through the rich world of Filipino flavors.
With MenuPH, my aim is to help local businesses, talk about good food choices, and make a group of friends who love food. No matter if you like fancy restaurants or street food, MenuPH has something for you. Come join me on this food adventure as we find great places, taste real flavors, and enjoy the unique food traditions that make the Philippines awesome.