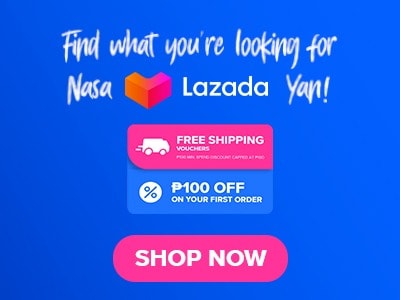 The Wholesome Table menu features healthy dishes that are made with local ingredients. Their menu offers a variety of dishes for their customers such as salads, pizzas, pasta, and entrees. In addition, they also offer a variety of vegan dishes that cater to a wider range of dietary needs. Their food philosophy focuses on providing nourishing and delicious meals while supporting local farmers and producers. The Wholesome Table also offers catering services for events and has a store that sells organic and sustainable products.
Menu Items
Price (PHP)

Wholesome Breakfast

Granola and Yogurt
290
Cloud Pancakes
360
Greek Breakfast Toast
240
Cinnamon French Toast
230
Forest Mushroom Toast
350
Croque Madame
390
Eggs Florentine
350
Garden Omelette
250
Crispy Potato Rosti
590
Chicken Tocino
490
Salmon Tuyo
570
Bistek Tagalog
690

Starters

Gambas Al Ajillo
490
Chicken Croquettes
260
Hummus
290
Patatas Bravas
290
Pulpo
660
Burrata
590
CrispyCalamansi Calamari
470
Truffled Fries
480
Marinated Olives
250
Sweet Potato Chips
290

Soups and Salads

Carrot-Pumpkin Soup
150
Hearty Tomato Soup
240
Kale Caesar Salad
290
Superfood Salad
220
Chicken Dukkah Salad
420
Blueberry Waldorf Chicken Salad
340
Wholesome Salad
290

Sanwiches and Burgers

Cheeseburger
560
Hickory Smoked Burger
570
Ultimate Grilled Cheese
450
Wholesome Veggie Burger
560
Cubano
460

Shirmp Po'Boy

Power Bowls
280
Vegan Poke Bowl
380
Thai Rice Bowl
380
Falafel Bowl
380

Main Course

Chicken Inasal
490
Torched Salmon Bowl
660
Chicken Teriyaki Bowl
420
Poke Bowl
540
Moroccan Chicken Bowl
420
Jerk Chicken
780
Plantain Fried Shrimps
690
Adobo Flakes
320
Classic Meatloaf
790
Bibimbap Bowl
560
Herb Roasted Half Chicken
790
Pan Roasted Cedar Salmon
590
Grilled Porkchop
590

Woodfried Pizza

Quattro Formaggi
270
Hawaiana
330
Boscaiola Pizza
340
Vegetarian Pizza
330
Margharita Pizza
340
Grazeland Pizza
320

Brunch Specials

Chicken Tocino
490
Salmon Tuyo
570
Merguez Sausage Plate
690
Bistek Tagalog
690

Pasta

Classic Spaghetti Bolognese
310
Lasagna
480
Truffle Mushroom Pasta
490
Salmon in Tomato Basil Cream Sauce
550
Nutty Garlic Pasta
250
About The Wholesome Table
The Wholesome Table is a restaurant in the Philippines that prides itself on serving delicious and healthy food made with locally sourced, organic ingredients. The restaurant is committed to promoting sustainable living and has a menu that features a variety of dishes that cater to different dietary needs and preferences. The ambiance of the restaurant is warm and inviting, with finely-carved decor that creates a cozy and relaxing atmosphere. 
The Wholesome Table Menu Best Seller
This menu is a great representation of the restaurant's commitment to using high-quality and fresh ingredients, which makes them the most ordered and best-selling dishes at The Wholesome Table.
Carrot-Pumpkin Soup – The flavors of the carrot and pumpkin in this dish are blended perfectly together, creating a sweet and savory taste. It's also very filling, making it a great choice for a light lunch or dinner. This dish is a must-try for anyone who loves warm and comforting soups.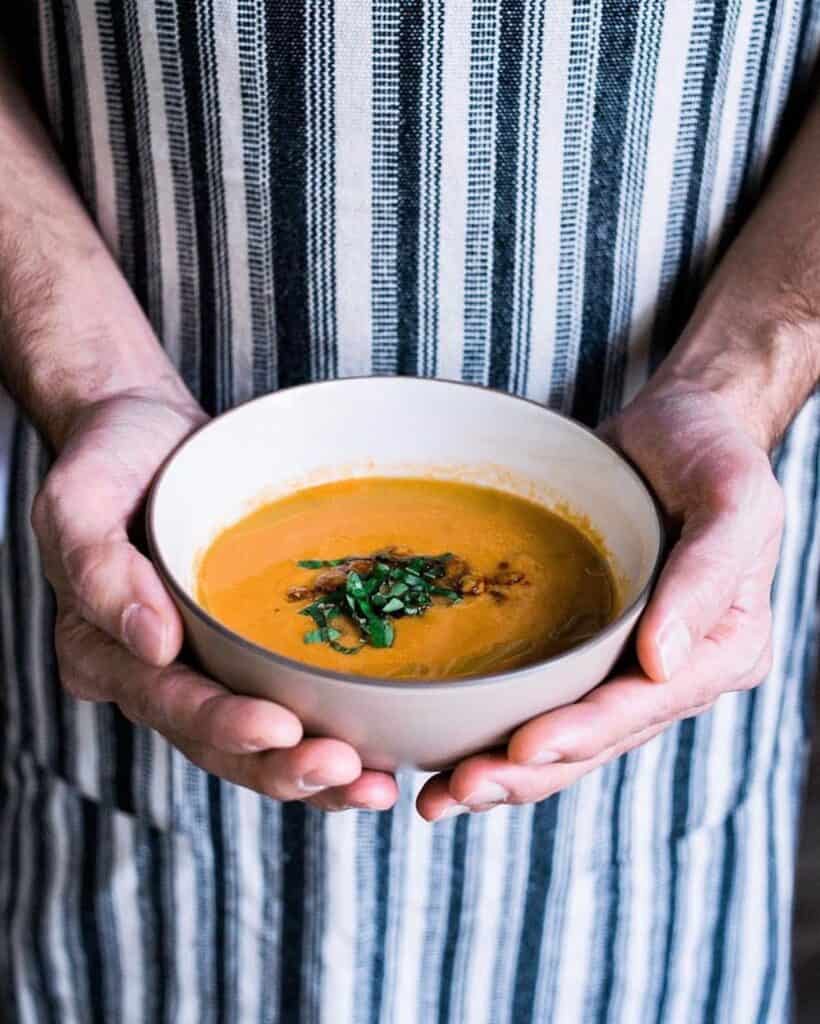 Patatas Bravas – It is a classic Spanish dish made of crispy fried potatoes with a spicy tomato-based sauce. The Wholesome Table's version of this dish is served hot and crispy making it a perfect dish to enhance the guests' appetites. The spice level is just right, and the sauce is so delicious that you'll want to keep dipping your potatoes in it
Chicken Inasal – This is a traditional Filipino dish and a popular grilled chicken dish. The chicken is marinated in a mixture of vinegar, soy sauce, ginger, garlic, and other spices that make it incredibly flavorful, making the cooked chicken juicy, tender, and with a smoky flavor that is hard to resist.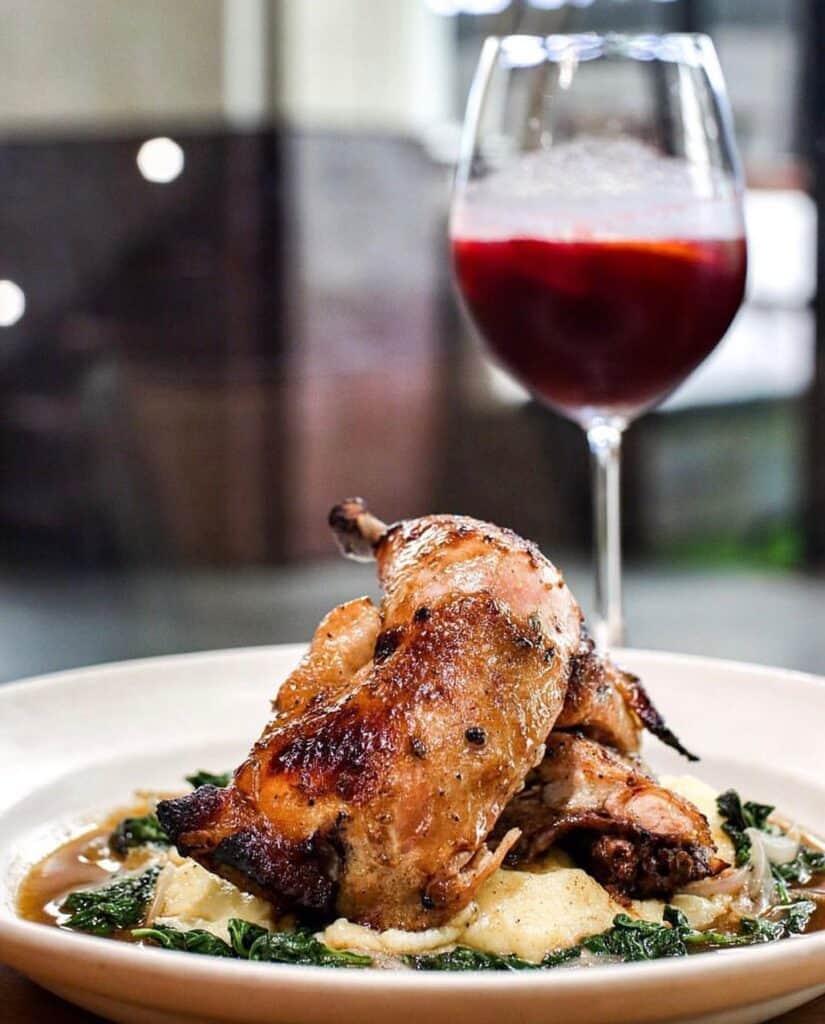 Greek Breakfast Toast – This is a delicious and healthy dish that can be consumed for breakfast or lunch. The toast in it is made with sourdough bread and topped with scrambled eggs, feta cheese, and fresh vegetables such as cherry tomatoes and cucumber. The combination of these dishes' flavors and textures is perfect and will leave any guests full and satisfied.
Breakfast Menu
This menu is made up of breakfast dishes that will surely energize any guests who spend their mornings at The Wholesome Table.
Granola and Yogurt – The granola in this dish has a nice crunch, while the yogurt makes it creamy and tangy. This breakfast dish is one of the healthiest and tastiest options at The Wholesome Table, with its homemade ingredients.
Cloud Pancakes – This dish is made up of fluffy, light pancakes that were made from egg whites and served with fresh berries and maple syrup. This is a guilt-free breakfast meal that guests can indulge in.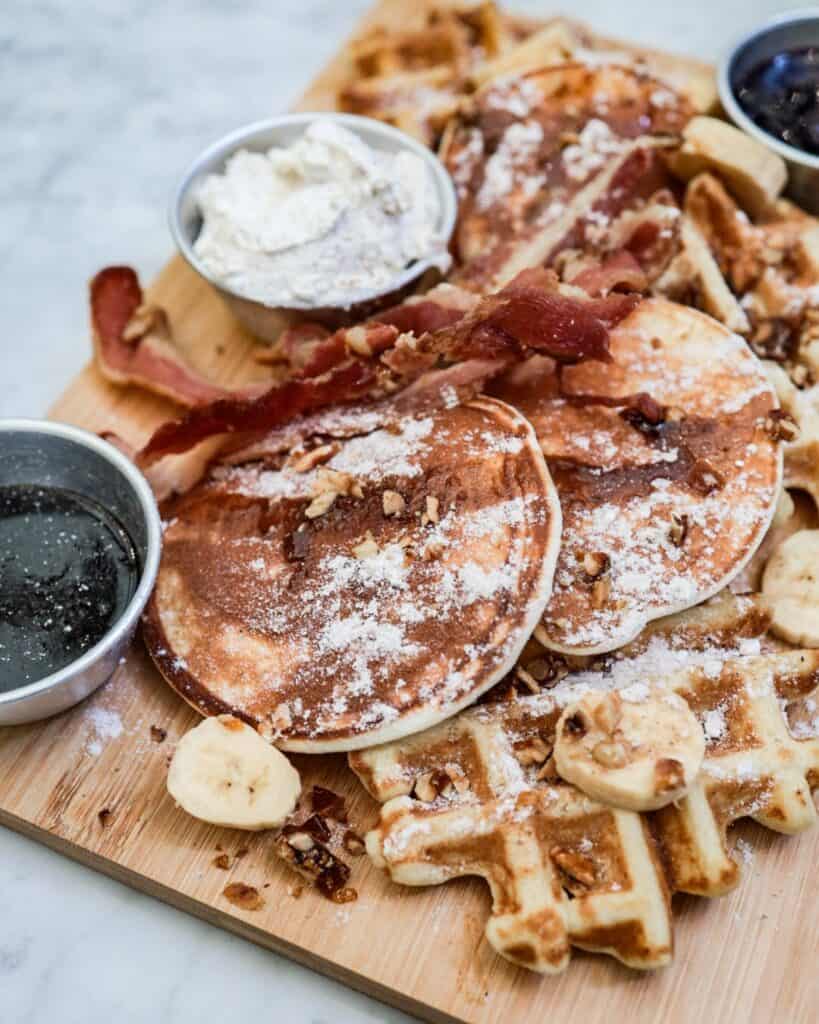 Cinnamon French Toast – This dish consists of thick slices of bread that were dipped in cinnamon-spiced egg mixture and pan-fried until they were golden brown in color. Whipped cream and fresh fruit are added to complete this dish.
Starters
This menu from The Wholesome Table is made up of dishes that are served to start the meal, awaken the guests' palates, and make them ready for their main course.
Gambas Al Ajillo – This dish's main ingredient is a juicy, plump shrimp cooked in garlic, olive oil, and paprika. A crusty bread and flavorful sauce for dipping are served with this dish.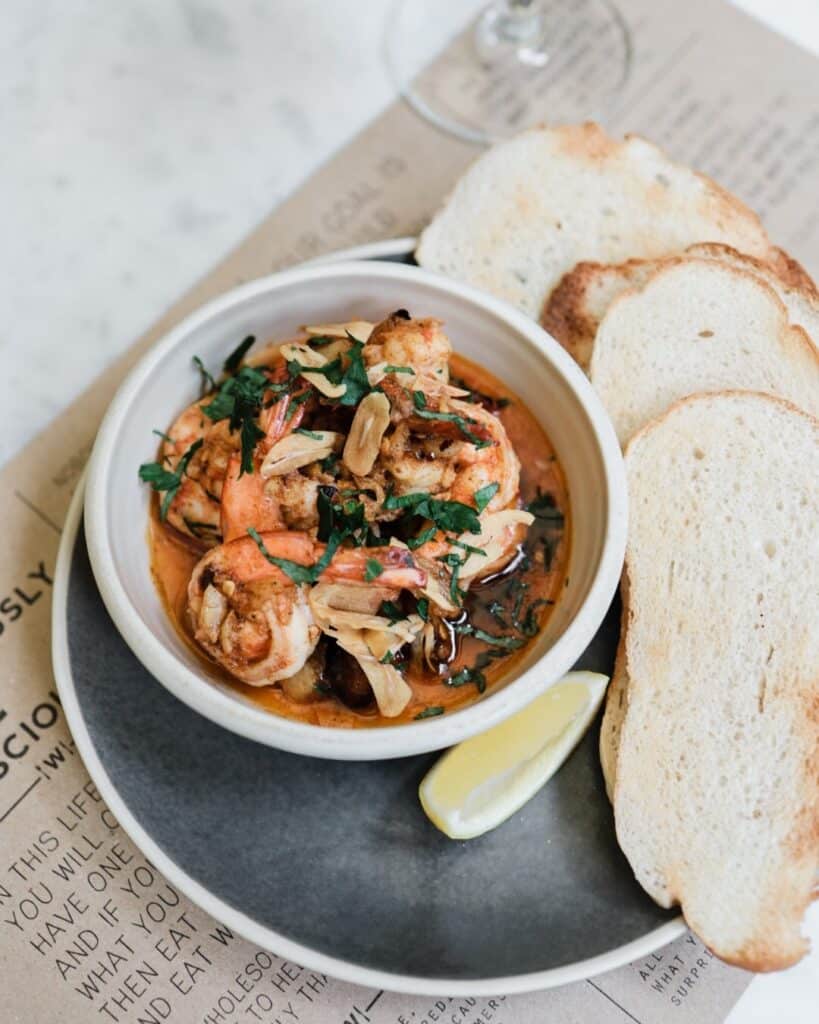 Chicken Croquettes – The texture of this dish is crispy and golden-brown on the outside while tender and flavorful on the inside. The chicken mixture that was used in this dish was seasoned well, and the breading is perfectly crunchy, which results in a tasty dish with a unique texture.
Hummus – This is a smooth and creamy chickpea dip with a nutty tahini flavor. It is served with warm pita bread and fresh vegetables.
Main Course
This dish is made up of delicious and filling main courses that are almost like The Wholesome Table's specialty. All of these dishes are carefully prepared and presentably served.
Torched Salmon Bowl – This The Wholesome Table menu is made up of a fresh and healthy bowl of perfectly cooked salmon, brown rice, avocado, cucumber, and other vegetables. The nicely seared salmon and the toppings that are added to this dish provide a crunchy texture that is well-loved by many!
Chicken Teriyaki Bowl – Made of tender and juicy chicken pieces with a sweet and savory teriyaki glaze, this dish is served over brown rice with steamed vegetables, making it a satisfying and flavorful bowl for a main course.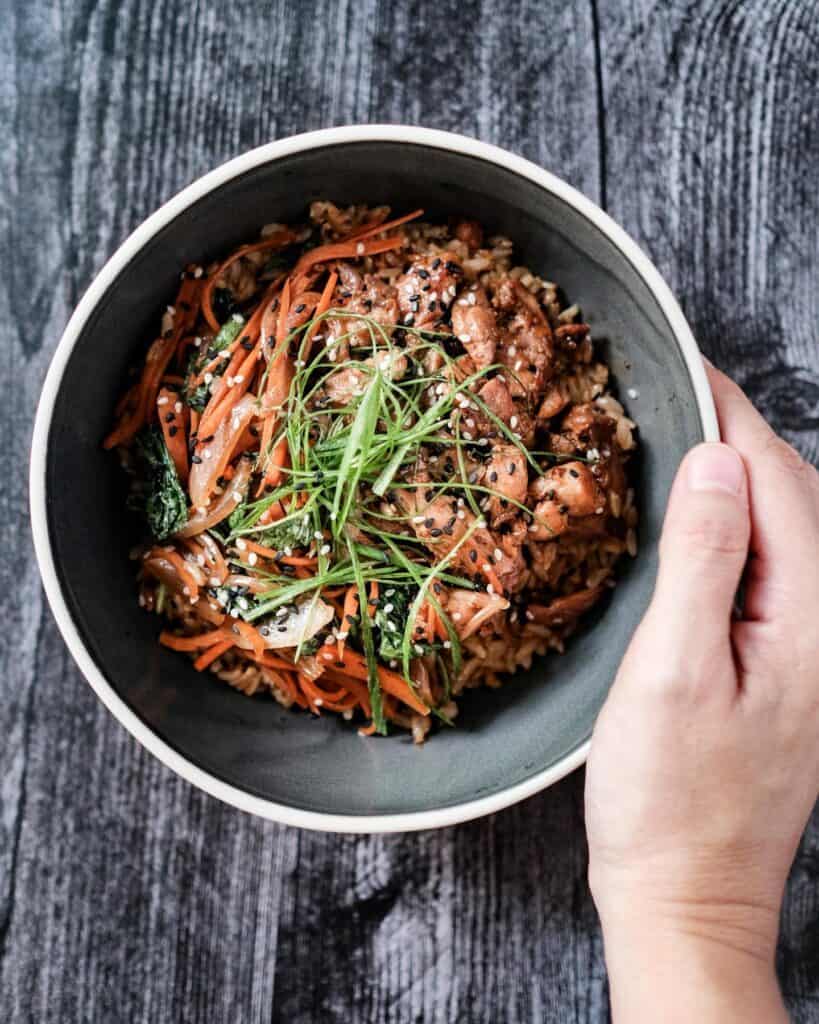 Poke Bowl – This dish consists of a fresh and colorful bowl with chunks of raw tuna, rice, avocado, cucumber, and other toppings. The tuna is then marinated in a flavorful sauce, resulting in a combination of flavors and textures that is both delicious and savory.
Family Meals
Feeding the whole family just got easier and tastier with The Wholesome Table's Family Meals. This convenient and mouth-watering option provides a hassle-free way to satisfy everyone's hunger. Each meal is perfectly paired with sides like garlic rice, salad, and soup, ensuring a well-rounded and satisfying dining experience for everyone. The Wholesome Table's commitment to using only high-quality and natural ingredients means that not only are you feeding your family a delicious meal, but a wholesome and nutritious one as well. Say goodbye to the stress of meal planning and hello to a convenient and satisfying solution with The Wholesome Table's Family Meals.
Woodfired Pizza
This menu is a must-try for pizza lovers. These pizzas use thin and crispy crusts that have the right amount of chewiness. The pizzas also use high-quality toppings that are both crisp and flavorful. All of these pizzas are cooked in a wood-fired oven resulting in a delicious smoky flavor.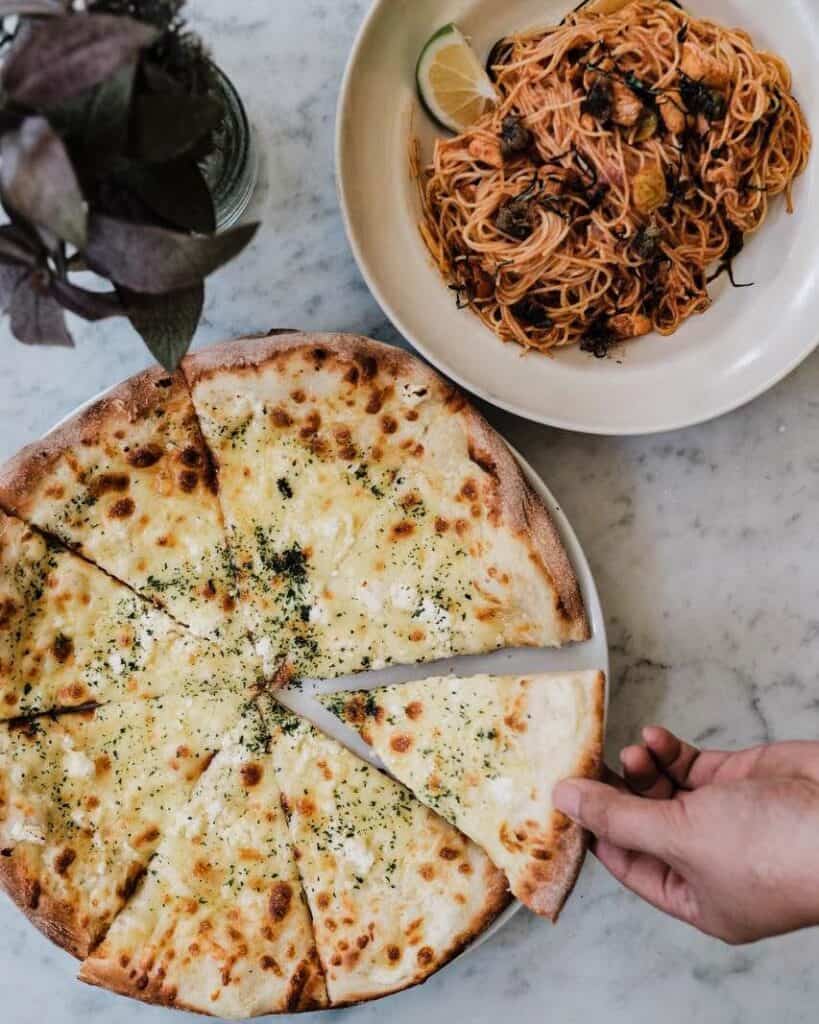 The Wholesome Table Menu Delivery
Craving some healthy and delicious food from The Wholesome Table, but don't feel like leaving your house? No problem! With their menu delivery option, you can enjoy their mouth-watering dishes without even stepping outside. Simply order through popular food delivery apps such as FoodPanda and GrabFood, and sit back and relax as your order is delivered straight to your door. The Wholesome Table's commitment to using only natural and high-quality ingredients means that you can indulge in their food guilt-free, knowing that you're fueling your body with wholesome goodness.
Social Media Pages
To stay updated on The Wholesome Table's menu items, check out their social media pages. Following, liking, and sharing their content is a great way to show your support. Plus, subscribing to one of their social media pages will keep you informed of their latest promotions.
Facebook: https://facebook.com/thewholesometable
Instagram: https://instagram.com/thewholesometable
Twitter: https://twitter.com/wholesomeph
Conclusion
The Wholesome Table's menu offers delicious and healthy food options that cater to various needs in terms of diet and preferences. Their menu is diverse and features different varieties of flavorful dishes that are made from fresh and organic ingredients. With its cozy ambiance and friendly staff, The Wholesome Table is an excellent choice for anyone looking for wholesome and nourishing meals.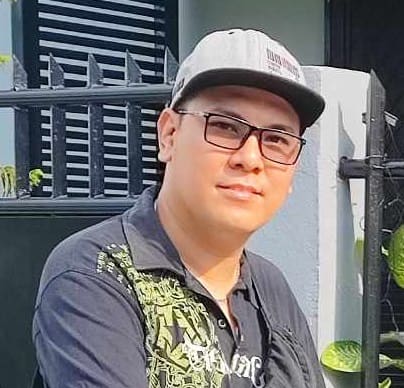 Hi! I'm Nivek Strife, the person who made MenuPH. I'm the one who added most of the popular menus you see on this website, and I really hope you enjoy them! Feel free to check them all out.
Growing up, I was surrounded by lots of tasty foods, like the classic Adobo and the sweet Leche Flan. That love for the many flavors of the Philippines is what got me excited about adding to MenuPH. When I learned how to make websites, I saw the need for a place to show off all the amazing Filipino dishes, and that's how MenuPH started.
MenuPH isn't just a website; it's like a fun journey into food. I've teamed up with famous chefs and found great places all over the Philippines to bring you a bunch of menus that show off the best of Filipino cuisine. Whether you're into the usual dishes or new twists, MenuPH is here to guide you through the rich world of Filipino flavors.
With MenuPH, my aim is to help local businesses, talk about good food choices, and make a group of friends who love food. No matter if you like fancy restaurants or street food, MenuPH has something for you. Come join me on this food adventure as we find great places, taste real flavors, and enjoy the unique food traditions that make the Philippines awesome.