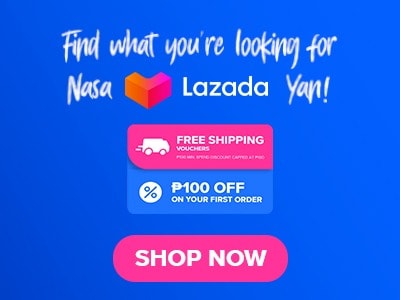 Traditional and innovative Filipino dishes are the highlight of the Pedro 'n Coi menu. The creative and fun names of its dishes are influenced by Filipino celebrities, expressions, and proverbs. Its interior design is inspired by Filipino culture. It offers appetizers, soups, all-time Filipino favorite dishes, vegetable dishes, seafood specialties, rice, solo meals, snacks, rice bowls, group meals, desserts, coolers, and beverages.
Below, you'll find the updated list of Pedro 'n Coi menu prices.
Menu Items
Price (PHP)

Papampam (Appetizers)

Chipangga
130
Ubod Hubad
180
PNC Salad
185

Sabay Sabaw (Soup)

Tinolang Inato
345
May Asim Pa
395
Kapag May Tiyaga, May Nilaga
415

Pangmalakasan (All-Time Filipino Favorites) (Entrees)

Istokwa't Baboy
245
Ihaw Moto
285
Sizzling Sisig Awww
295
Chix Ahoy
305
Sizzling Bulalowlowlow
325
Mayor Bistek
375
Joey De Lechon
545
Adobodobodoo
395
Kaldereta Ni Ka Noli
425
Mang Inasar
435
Manok ni Pedro
565
Pata Kang Kare-Kare Ka
815

Oh! My Gulay (Vegetable Dishes)

Kangkong ni Kingkong
145
Kagising Gising
185
Talong Ranger
195
Pik-Pak-Bet
245
Shooli's Chopseuy
255

Kanin (Rice)

Isang Kanin Ka Lang
40
Mangkok ni Kumander Bawang
50
Isang Kawaling Kanin
145
Isang Kawaling Kumander Bawang
155
Isang Kawaling Chinoy Fried Rice
195

Tambayan Meals (Solo Meals)

Belly Flores Meal
195
Ihaw Moto Meal
215
Liempo ni Pedro Meal
225

To Sea Is To Bilib (Seafood Specialties) (Entrees)

Skwidward
265
Belly Flores
295
Shrimp Bab
345

Minindal (Snacks)

Wow Mami
195
Dis Is It Pancit
245
Moymoy Palabok
265

Beastmode

Adobo
150
Bistek
150
Kaldereta
150

Dabarkads Meal

Tropang Gutom (Good for 4)
999
Tropang Mas Gutom (Good for 4)
1399
Grupong Gutom (Good for 8)
2399
Grupong Mas Gutom (Good for 8)
2799

Pamatay Umay (Dessert)

Leche Bureche
165
Turonton Gutierrez
175
Kryssy's Haloveet
215
Puding ni Donya Buding
195

Pamatay Init

Ripe Mango Shake
125
Watermelon Shake
125
Melon Shake
125
Banana Shake
125
Luis Mansanas
135
Manga Chika
135
Sagulaman
155
Salabat Iced Tea
155

Pamatid Uhaw (Non-alcohoic Beverage)

Pipinoy's Lemonada (Solo)
85
Pipinoy's Lemonada (Bottomless)
125
Pipinoy's Lemonada (Pitcher)
165
PNC Iced Tea (Solo)
85
PNC Iced Tea (Bottomless)
125
PNC Iced Tea (Pitcher)
165
Soda in Can
65
Bottled Water
60
Walang Tulugan
60

Barangay Tagay (Alcoholic Beverage)

SMB Pale
60
SMB Light
60
SMB Apple
60

Others

Saksi Hipon
375
Filleta Corrales
335
Sa Pula Sa Adobong Puti
285
About Pedro 'n Coi
Pedro 'n Coi is a Filipino restaurant founded by Lloyd Lee and Shamcey Supsup. It is a fun and creative restaurant as the name of its dishes and decorations showcases Filipino culture during the 1970s. In this restaurant, you will be able to experience the Filipino way of life in the past and reminisce your best memories with the memorabilia and relics displayed in the restaurant.
Pedro 'n Coi Menu Best Seller
On the Pedro 'n Coi menu, you'll find a selection of classic and popular Filipino dishes that have earned a permanent spot on every foodie's must-try list. These dishes are a testament to the rich and diverse culinary heritage of the Philippines and continue to captivate the hearts and palates of customers from all walks of life. From the savory and tangy adobo to the hearty and comforting sinigang, these dishes are steeped in tradition and offer a burst of flavor with every bite. Come and experience the essence of Filipino cuisine with these iconic dishes that have withstood the test of time and are sure to leave you craving more.
Sizzling Sisig Awww – Sizzling sisig is one of the best-selling dishes because of its delicious taste. It consists of garlic miso mix, poached egg, and leeks on a bed of sizzling pork loin.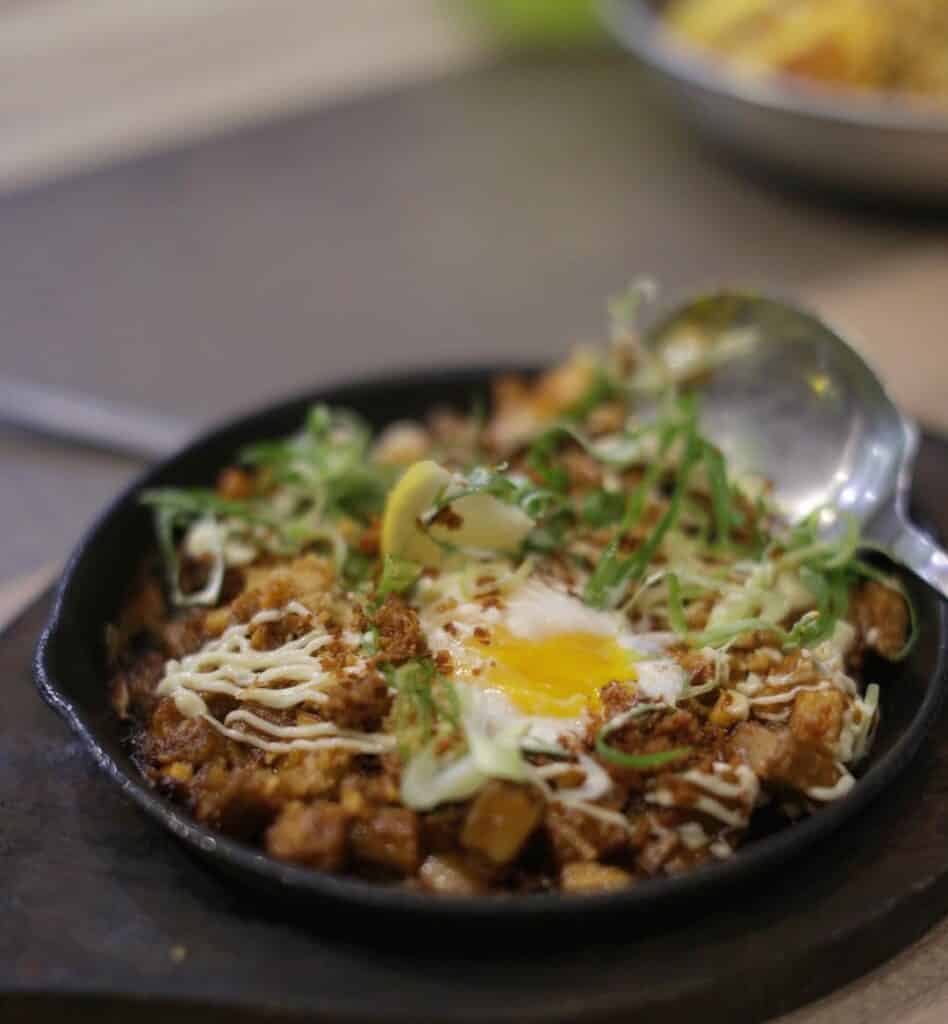 Adobodobodoo – Get ready to savor the flavors of the Philippines with this beloved classic dish that features a succulent pork belly braised to perfection and served with a special adobo sauce. The dish is a harmonious blend of sweet, tangy, and salty flavors that come together to create a truly unforgettable culinary experience. The tender and juicy pork belly is infused with the mouth-watering adobo sauce, which is made with a combination of soy sauce, vinegar, garlic, and other secret ingredients, giving the dish its unique and addictive taste.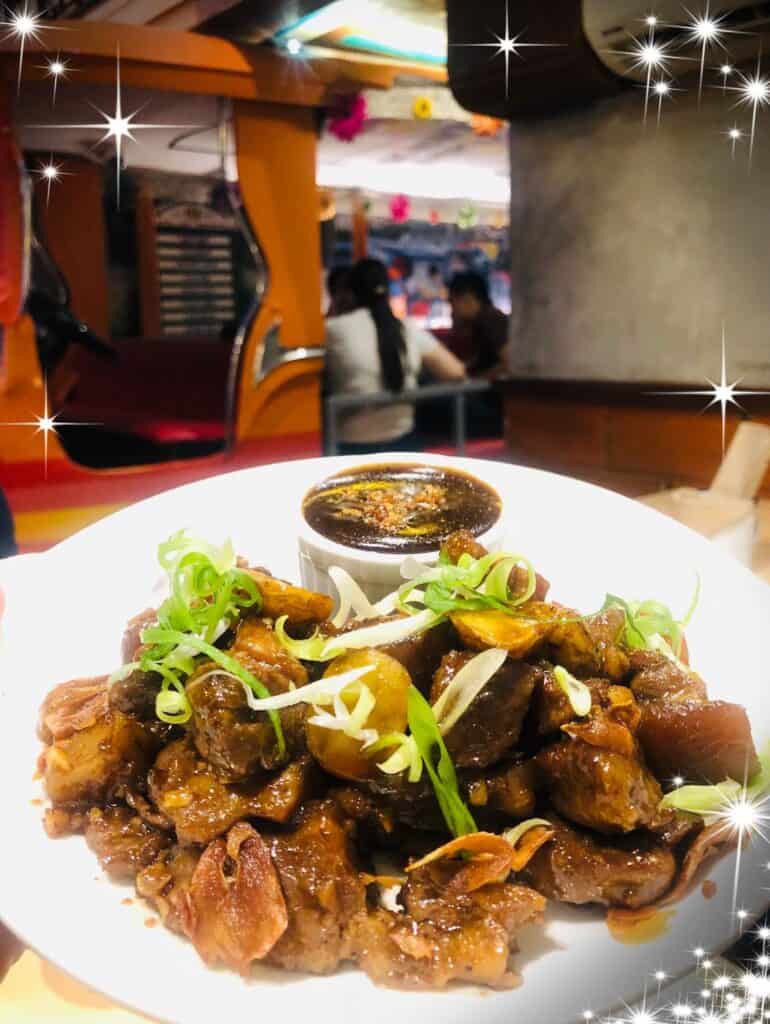 Kaldereta ni Ka Noli – Prepare your taste buds for an explosion of Filipino flavors with the hearty Caldereta dish, featuring tender beef that has been slow-cooked to perfection and served with a delectable mix of marble potatoes and fresh leafy vegetables. This traditional Filipino favorite is a true feast for the senses, with the savory aroma of the stewed beef wafting through the air and the vibrant colors of the vegetables adding to the dish's visual appeal.
Manok ni Pedro – Pedro 'n Coi's menu boasts a delectable offering of bone-in fried chicken that has been marinated with a medley of fragrant herbs, resulting in a succulent and savory meal. For an extra burst of flavor, the dish is accompanied by two delectable dipping sauces that add a tangy and zesty kick to the already mouth-watering chicken. Don't miss out on this must-try dish during your visit to Pedro 'n Coi.
Sizzling Bulalowlowlow – The dish is served piping hot, with a generous serving of corn and other fresh vegetables, adding a burst of color and nutrition to this already delectable meal. The tender and juicy beef shanks, coupled with the rich and flavorful gravy, make for a delightful and satisfying experience that will leave you craving for more.
Pangmalakasan
The Pangmalakasan is a menu of Pedro 'n Coi that are all-time Filipino favorites and always delight customers and make them come back for more.
Istokwa't Babski – This dish is commonly known as Tokwa't Baboy. Its ingredients are deep-fried tofu, pork belly, and Filipino-style sausage.
Ihaw Moto – It is a grilled meat of your choice as you can choose from baked pork barbeque and baked chicken.
Chix Ahoy – Battered chicken and prawn crackers come with gravy. It is a group meal that can be eaten as an appetizer, side dish, or viand with rice.
Mayor Bistek – Sirloin beef is marinated in soy sauce with a dash of lemon and cooked with special ingredients and seasonings.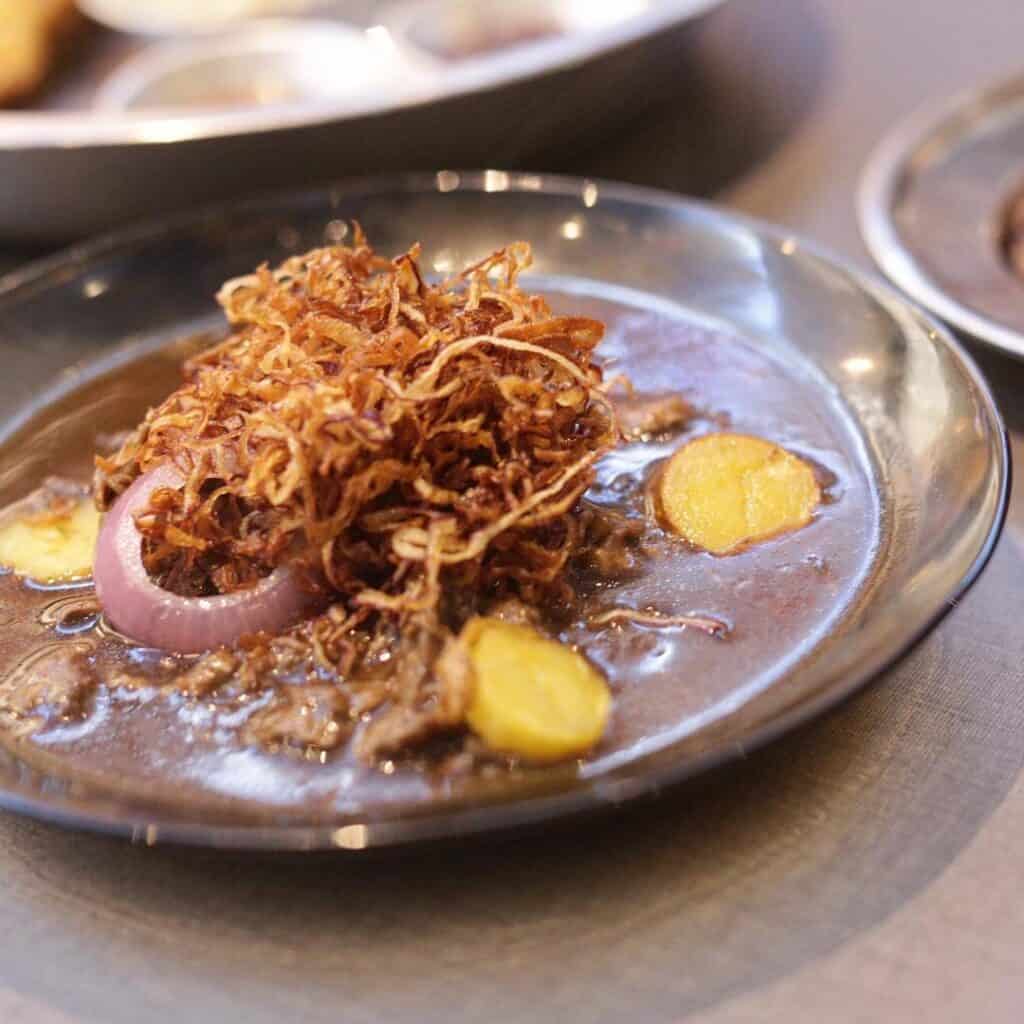 Joey De Lechon – Fried pork belly is deep-fried and served with five different kinds of sauces. This dish is named after a Filipino celebrity, Joey de Leon.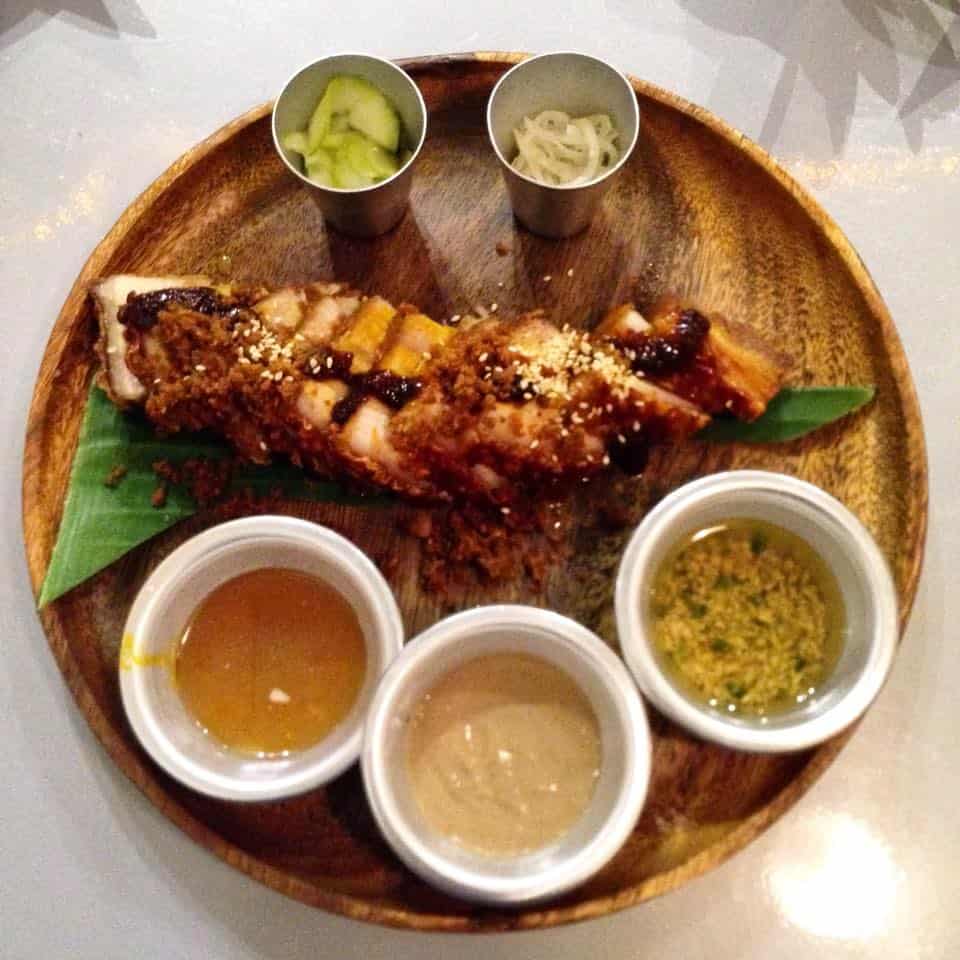 Papampam
Papampam dishes are appetizers that will boost your appetite and make you anticipate the next dish.
Chipangga – An appetizer that is made up of deep-fried potato chips served with a dipping sauce. Chipangga comes from the word "chip" which refers to potato chips and "langga/panga" a Bisayan word that means love.
PNC Salad – It is a delectable appetizer made up of deep-fried potato chips topped with anchovies, mangoes, radish, and pickled cucumber.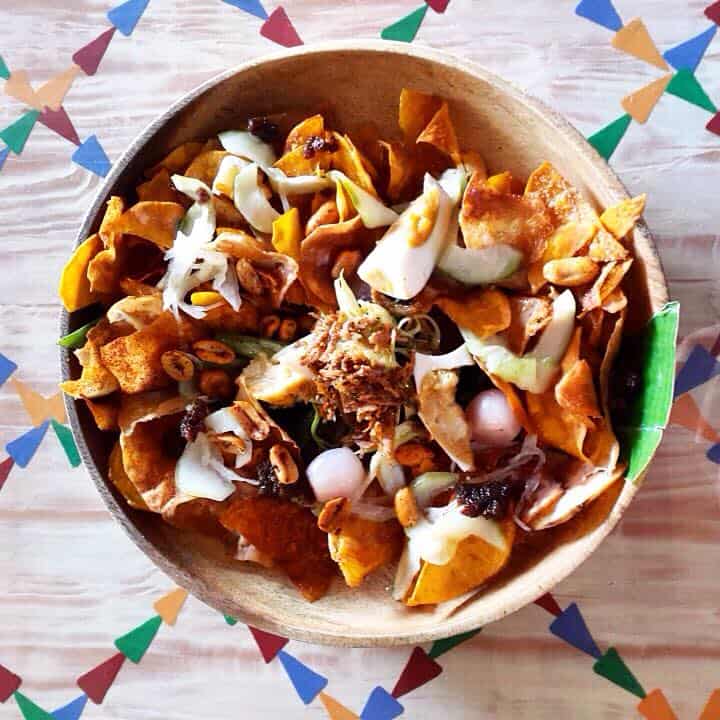 Tunog Kalye Set – These are the sets of popular Filipino street foods. It consists of fried chicken skin, kikiam, squid balls, fish balls, and quail eggs.
Sabay Sabaw
At Pedro 'n Coi, you can't miss out on trying the Sabay Sabaw soup menu – a comforting and flavorful dish that can be enjoyed as an appetizer or paired with a hearty rice meal. This classic Filipino soup is a delightful blend of fresh and nutritious vegetables, including malunggay leaves, squash, and okra, simmered in a flavorful broth to create a rich and comforting taste. It's the perfect dish to warm you up on a chilly day, providing nourishment and comfort in equal measure.
Tinolang Inato – It is a comforting soup made up of grilled chicken stewed in garlic ginger broth.
May Asim Pa – A famous Filipino stew composed of deep-fried pork belly and other vegetables. It uses tamarind as its souring agent which makes this dish savory.
Kapag May Tyaga, May Nilaga – The name of this dish is taken from a popular Filipino proverb that means if you work hard, you will be able to harvest the fruit of your labor. This dish includes beef shanks, leafy vegetables, corn, and other special ingredients.
Oh My Gulay
Oh! My Gulay consists of vegetable dishes that will surprise you with their unique and delicious taste.
Kangkong ni Kingkong – Bean curd and crispy kangkong are cooked in a unique adobo sauce.
Talong Ranger – Eggplant is grilled and topped with ground pork. It comes with the restaurant's own catsup blend to enhance its taste.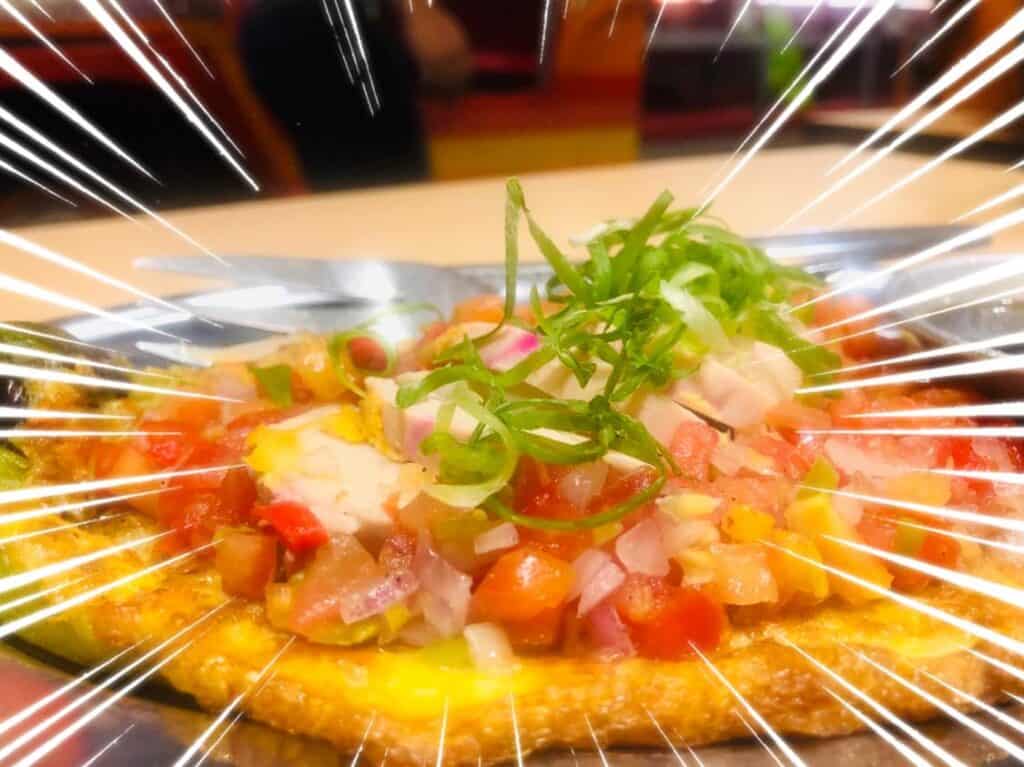 Pik-Pak-Bet – This dish is commonly known as pinakbet. Various vegetables such as eggplant, sigarilyas, squash, and string beans are cooked in shrimp paste and topped with fried pork, shrimp, and ampalaya fritters.
Sa Pula Sa Adobong Puti
Sa Pula Sa Adobong Puti is a classic and famous Filipino adobo dish made up of chicken parts cooked in vinegar, soy sauce, and other spices. Pedro 'n Coi added an innovative twist to this menu as it comes with a dipping sauce. The name of this dish is inspired by a cockfight game where two roosters fight.
Tambayan Meals
Tambayan Meals are solo meals that come with rice, favorite veggies, and Iced Tea. It consists of Belly Flores Meal, Ihaw Moto Meal, and Liempo Ni Pedro Meal.
These meals are great for solo diners and can be paired with other dishes that this restaurant offers such as appetizers, soups, and desserts. It is an ideal choice if you want to have time with yourself or hang out with your friends who prefer solo meals.
Dabarkads Meal
Dabarkads Meal is ideal for groups of 4 and 8 people. It includes 4 sets of meals that will satisfy your cravings.
Group meals for 4 persons come with Isang Kawaling Kanin and Pitcher of PNC Iced Tea. It offers Dabarkads Set 1, also known as Tropang Gutom includes Kangkong ni Kingkong, Ihaw Moto, and Sizzling Sisig Awww! Dabarkads Set 2, also known as Tropang Mas Gutom, Talong Ranger, Mayor Bistek, and Joey de Lechon.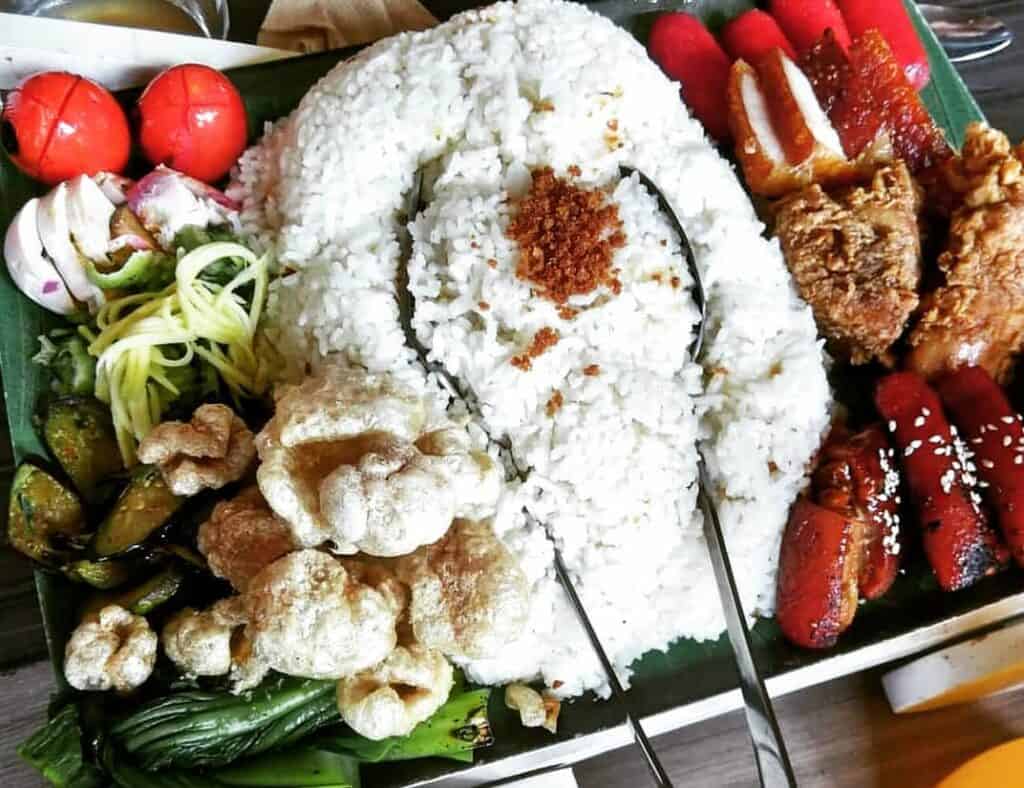 Group meals for 8 people come with two Kawaling Kanin and two Pitcher of PNC Iced Tea. It consists of 2 kinds of Dabarkads Set known as Grupong Gutom and Grupong Mas Gutom. These group meals will make you save more and enjoy more dishes with your family and friends. Each set consists of different dishes that will surely be loved by all ages.
Pedro 'N Coi Menu Delivery
Contact the nearest branch of Pedro 'n Coi to order your favorite Filipino dishes and enjoy them with your family, friends, or colleague. You can visit their social media pages to access their contact information.
Talk to Pedro 'N Coi PH Staff
To stay informed about the latest menu and promotions at Pedro 'n Coi, I suggest subscribing to their social media. This way, you can stay up-to-date on their current posts and also message them if you have any inquiries. Check out their official social media pages links provided below:
Facebook: https://www.facebook.com/pedroandcoi
Instagram: https://www.instagram.com/pedroncoi/
Email: [email protected]
Conclusion
Pedro 'n Coi menu will bring you the best memories of the past. It offers classic Filipino dishes that are familiar to your taste as most of them are usually prepared at home. The restaurant added a twist to make these dishes unique and innovative. Aside from the delightful dishes, you will also be able to travel back in time with the displayed memorabilia. In this restaurant, you will be able to experience a new dining experience and appreciate the culture of Filipinos.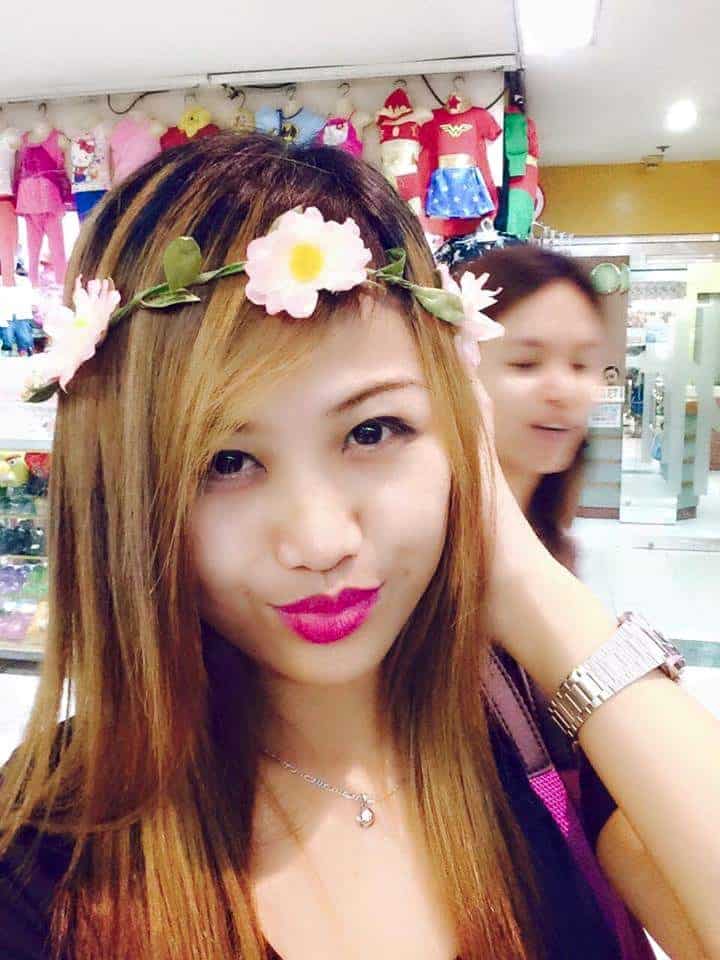 Hello! I'm Shaoyeu Cassandra, a mom who spends most of my time at home, and when I'm not busy, I enjoy writing blogs. I live in Cavite, and I really love talking about the menus of different restaurants.
So, I decided to share my thoughts on the menus of some fast-food places. I'm hoping my take on them can be like a helpful guide for you to decide what tasty treat to go for next. I hope you discover something you really enjoy! Thanks for stopping by!