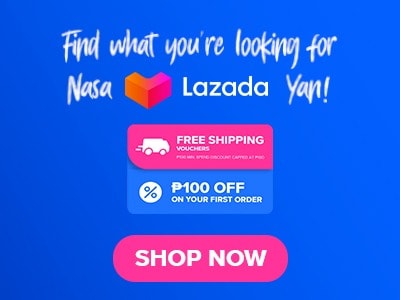 Are you looking for something unique? I have a recommendation! If you love desserts then this is perfect and for sure you'll love our topic. Have you heard about After Tree Dessert Cafe? This newest cafe is finally here in our country straight from Malaysia. After Tree Dessert Cafe menu offers a lot of delicious cakes, toast, frappes, refreshing drinks and many more so if you're interested in our topic for today then maybe lend me some minutes and let's get to know them more, let's take a look on their products and prices. This promising cafe is quite popular in Malaysia and maybe after this article, you'll give this cafe a try. Right? So let's go!
Below, you'll find the updated list of After Tree Dessert Cafe menu prices.
Menu Items
Price (PHP)

Toast

Ferrero
368
Japanese Curry
388
Chocolate Banana
368
Shibuya Honey
288
Cheddar Cheese
328
Biscoff Cookies
368

You Tiao

Mayo Meatfloss
268
Chocolate
198
Mango Wasabi
198
The Bear Affogato
268
Chicken Congee
268

Signature Egg Tart

Signature Egg Tart
138

Cakes

Strawberry Basque Cheesecake
260
Opera Cake
280
Fluffy Lemon Cake
260
Pistachio Entremet
260
Hazelnut Entremet
220
Baby Cloud
260
Pandan Yam Cake
220
Watermelon Cake
220
Daisy Mango
260
Chocolate Macadamia Indulgence
260
Giant Ferrero
280

Matcha

Chocomatcha Latte
250
Matcha Kakigori
268
Pure Uji Matcha Frappe
230
Matcha Redbean Frappe
240
Hot Match Latte
210

Kakigori (Baby/Regular)

Mango Sticky Rice
288/388
Mango Yogurt
288/388
Thai Tea
268/368
Milo Dinosaur
268/368
Chocoreo
268/368
Matcha
268/368
Pink Cheesecake
268/368
The Sharing Pot
638

Refreshing

Sparkling Watermelon
170
Watermelon Yogurt Frappe
220
Sparkling Mango
170
Pink Cheesecake Kakigori
268/368
Mango Sticky Rice Kakigori
288/388

Coffee (Hot/Iced)

Americano
130/140
Latte
160/180
Cappuccino
160/180
Mocha
180/200
Caramel Macchiato
190/210
Spanish Latte
180/200
Coconut Caramel Macchiato
240
Coconut Spanish Latte
240
Hazelnut Latte
240
Hazelnut Coconut Latte
250

Non Coffee (Hot/Iced)

Lemon Tea
130/140
Matcha Latte
210/230
Dark Chocolate
180/200
Chocomatcha Latte
250

Refreshing Soda

Passion Fruit Minty
140
Grapefruit Lemonade
140
Sparkling Mango
170
Sparkling Watermelon
170

Frappe

Dark Mocha
220
Java Chip
230
Caramel Macchiato
220
Hazelnut Coffee
220
Vanilla Creamer
200
Chocolate Cream
200
Chips Butterscotch
220
Pure Uji Matcha
230
Chocomatcha
240
Matcha Redbean
240
Kitkat Chocolate
220
Mango Cheese
220
Strawberry Cheese
220
Biscoff Cookies
230
Oreo Frappe
200
Watermelon Yogurt
270

Tea (Hot/Iced)

Earl Grey
130/130
Jasmine Green Tea
130/130
English
130/130
Breakfast Pure
130/130
Chamomile Peach
130/130
About After Tree Dessert Cafe
After Tree Dessert Cafe is finally here in the Philippines, this cafe originates from Malaysia. After Tree Dessert Cafe offers delicious, mouthwatering, and picture-perfect cakes and other items like toast and tart, they also have refreshing drinks and frappes. After Tree Dessert Cafe aims to introduce its products in the market and redefine the dessert culture in our country featuring high-quality coffee, delicious and global flavors of desserts, and world-class service.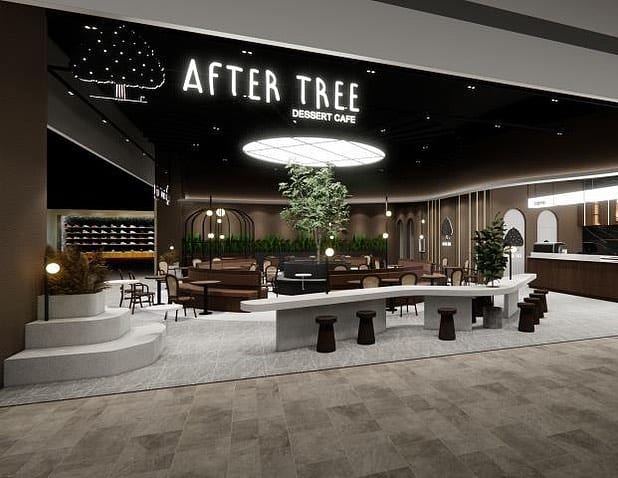 After Tree Cafe offers halal-certified desserts and other items since they do not use any lard and pork in their products. They are located at SM City Santa Rosa Laguna and start serving delicious items from 10:00 in the morning until 10:00 in the evening.
After Tree Dessert Cafe Menu Best-sellers
Here are sample recommendations of After Tree Dessert Cafe's best sellers that everyone should try.
Daisy Mango
If you love mango dessert then daisy mango is the perfect choice for you. This one tastes just perfect not too sweet and has a strong mango flavor, this one also looks so beautiful so it's Instagramable too, and picture-perfect. The daisy mango of After Tree Dessert Cafe is the mango dessert lover's dream, so delicious and perfect for any occasion. No need to look for a good mango cake Daisy mango of After Tree Dessert Cafe is already here in our country and for sure this would be the newest favorite in town.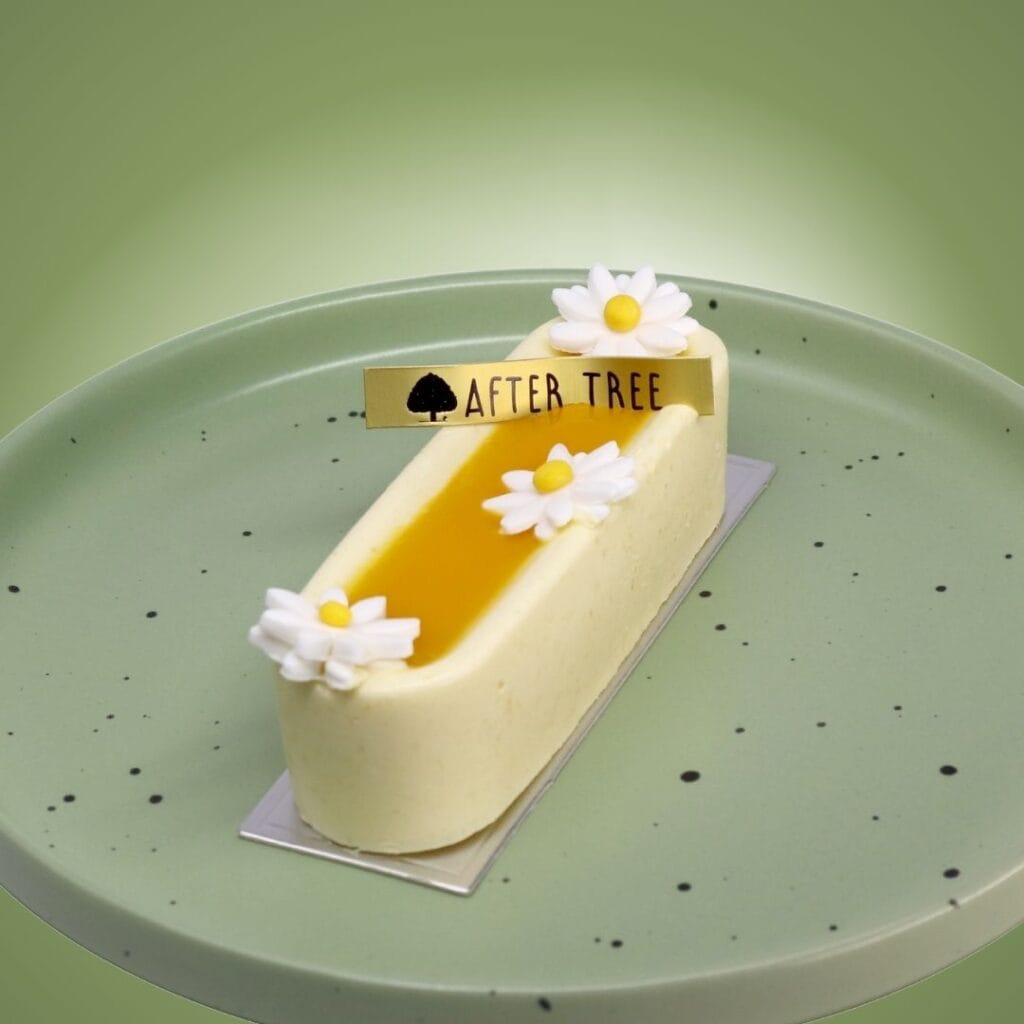 Opera Cake
Opera cake of After Tree Dessert Cafe is so delicious it might be your new favorite. This one is called opera cake because the cake layers resemble an opera house. They said that this cake is hard to make and it will require effort to make this cake that's why this cake is really good. The flavors in this cake are in every layer, this one looks good as well. This is my personal favorite among all the cakes that they are offering.
Signature Tart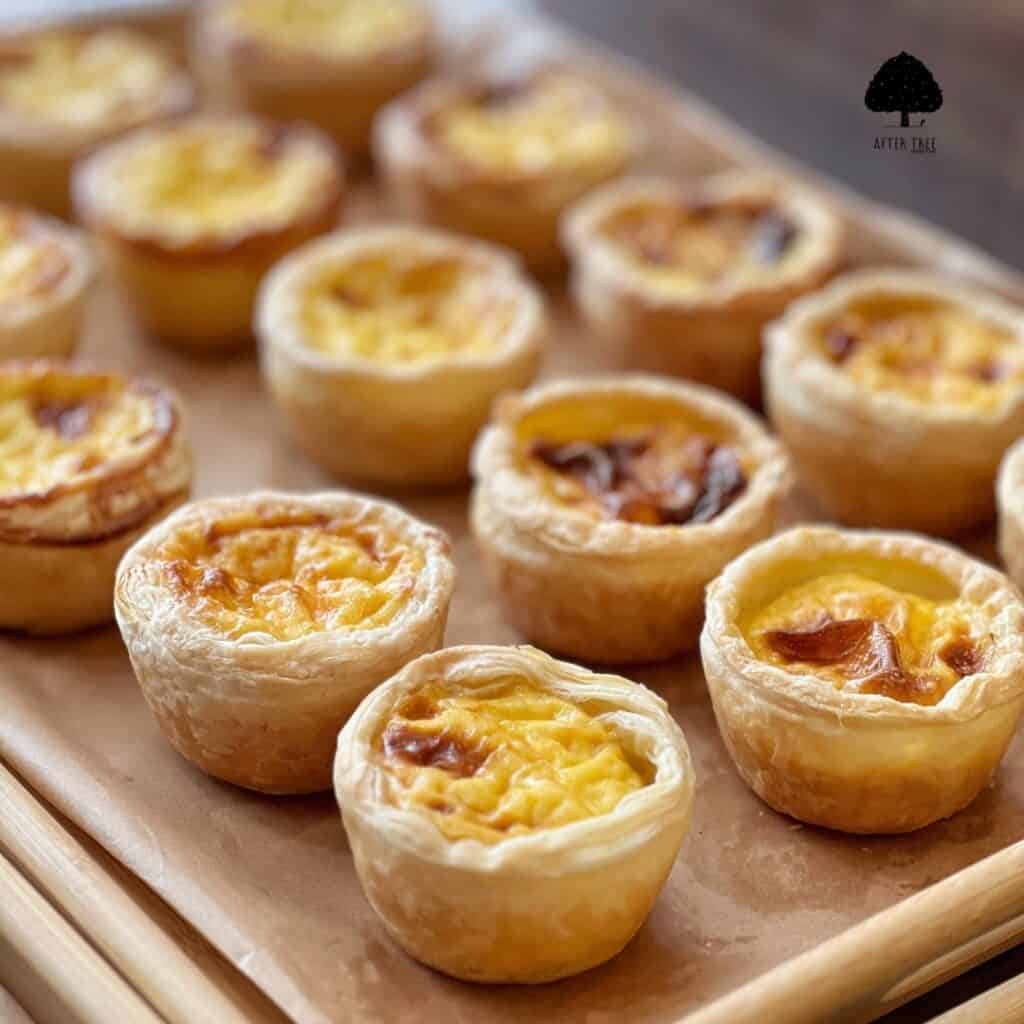 Signature tart is also one of the most ordered items at After Tree Dessert Cafe. Their signature tart has a flaky cup-shaped base with eggy custard on it. Their signature tart is not too sweet, the flaky base and custard really complement each other.
Giant Ferrero
Giant Ferrero is also a must-try on the After Tree Dessert Cafe menu. If you love Ferrero chocolate then you'll definitely love this cake. Their giant Ferrero resembles the Ferrero chocolate but of course bigger. The flavor of real Ferrero chocolate is present in this cake, hazelnutty and chocolatey. This one also looks good and perfect if you love taking pictures of your food.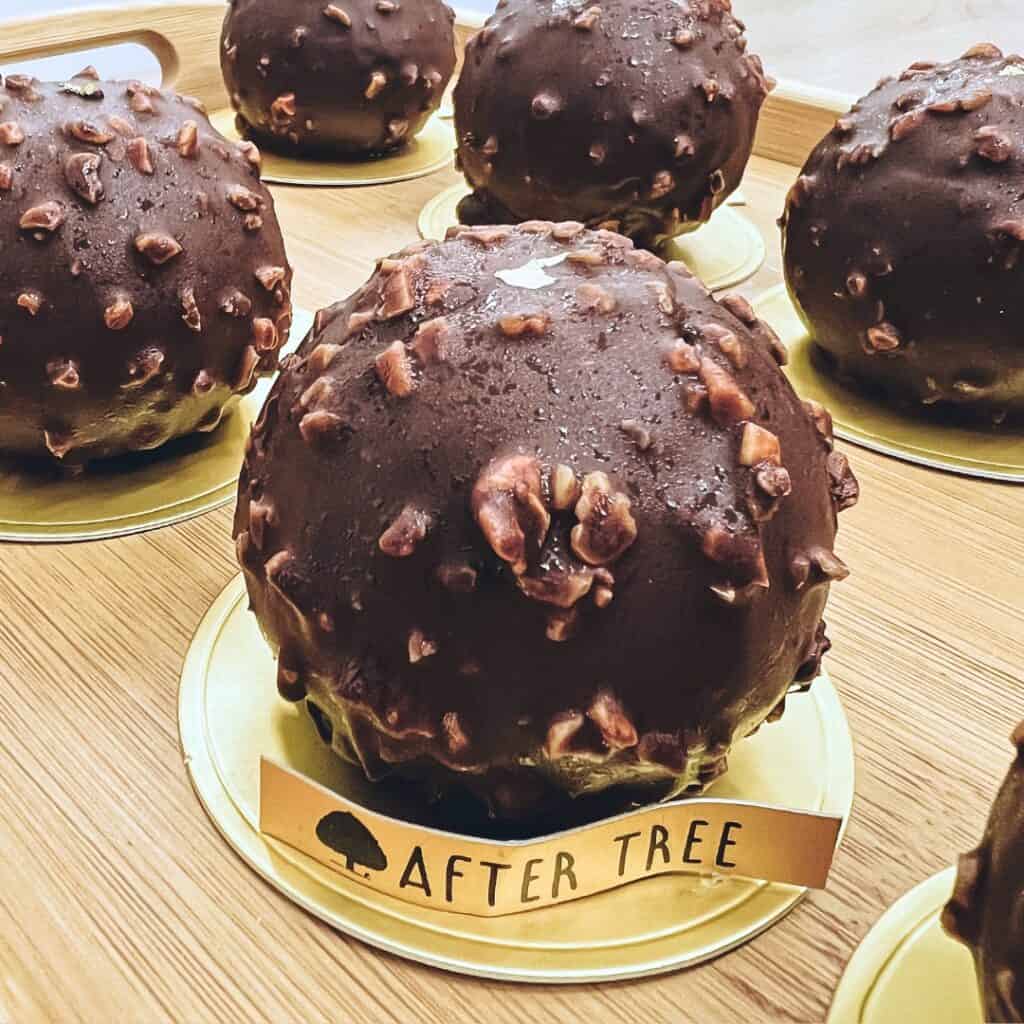 Toast
The toast menu of After Tree Dessert Cafe offers 6 delicious flavors of toast. First, they have Ferrero which is a toast with Ferrero chocolate flavor. They also have Japanese curry toast so if you're not into sweets this is the perfect item for you. They also have chocolate banana this one is so good and perfect for brunch. Shibuya honey toast can also be found on their toast menu, other items are cheddar cheese for cheese lovers and biscoff cookies.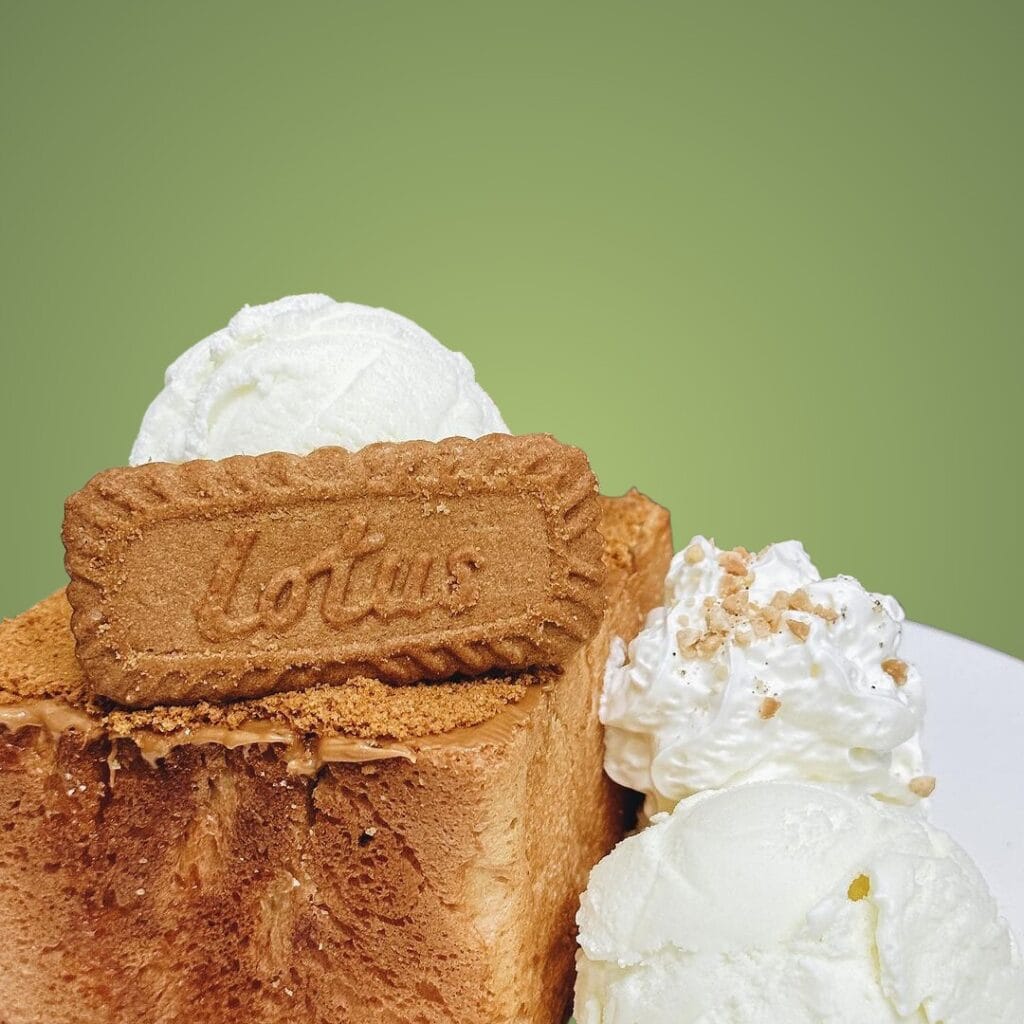 Matcha
The matcha menu of After Tree Dessert Cafe offers 5 different matcha goodness options for their customers. The first item is their chocolate matcha latte, this one is a combination of chocolate and matcha. They also have matcha kakigori that you can buy in baby and regular sizes. Pure Uji Matcha Frappe can also be seen on their matcha menu, this one tastes amazingly delicious, and other options like Matcha Redbean Frappe and Hot Matcha Latte are also included on their matcha menu.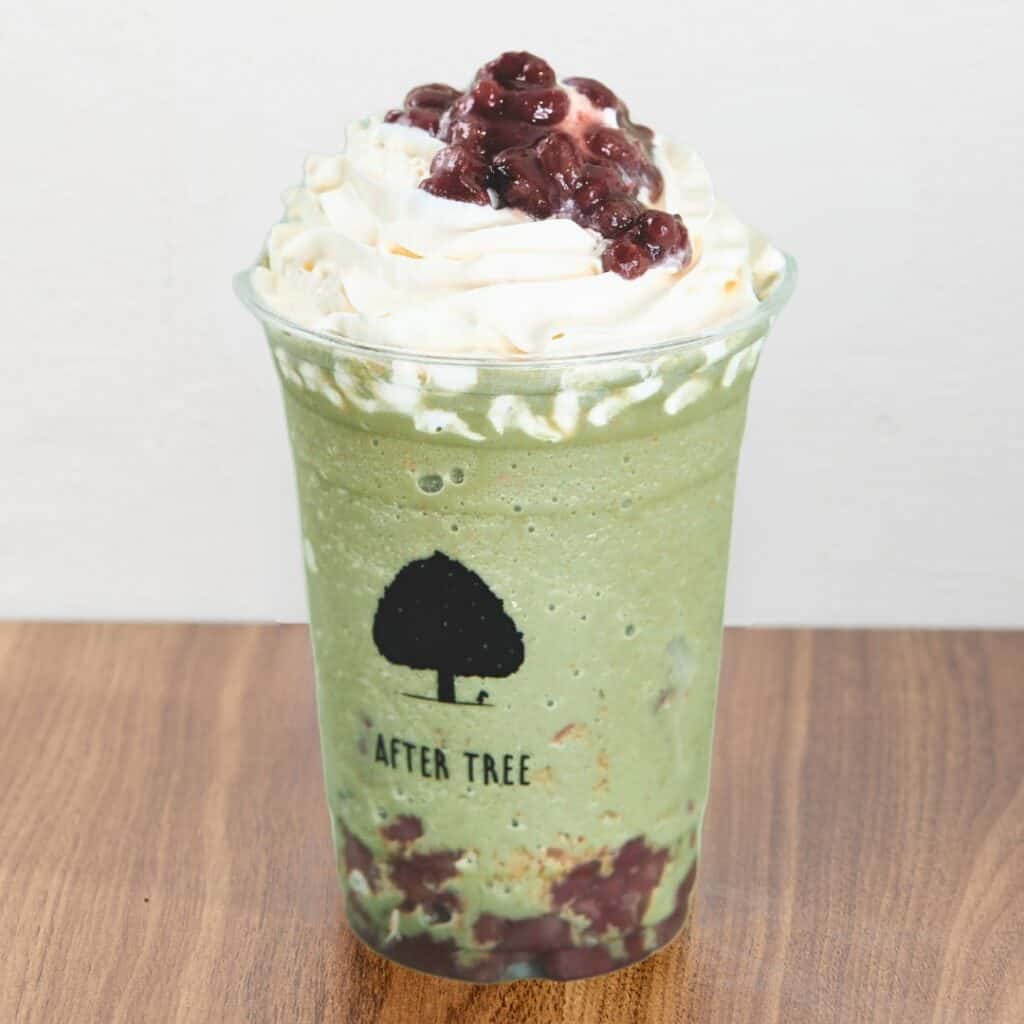 After Tree Dessert Cafe Menu Delivery
Upon checking the After Tree Dessert Cafe is not yet offering delivery service however no worries since there are a lot of third-party delivery services nowadays in the market and you can use them. Just make sure that your place is serviceable. Please take note that the product might not be available on delivery service it only depends on store stocks and your location.
Social Media Pages
Be the first to know about our daily specials, so you can treat yourself to a new and exciting dessert every day. Stay tuned for exclusive promotions, discounts, and giveaways.
Facebook: https://www.facebook.com/aftertreedessertcafe
Instagram: https://www.instagram.com/aftertree.ph
TikTok: https://www.tiktok.com/@aftertree.ph
Website: https://linktr.ee/aftertree.ph
Frequently Asked Questions (FAQs)
What is the contact number of After Tree Dessert Cafe?
After Tree Dessert Cafe's contact number is 09152777388.
Where is After Tree Dessert Cafe located?
It is located on the 2nd floor, Old National Highway, SM City Santa Rosa, Tagapo Santa Rosa City, Laguna. 
What are After Tree Dessert Cafe's business hours?
After Tree Dessert Cafe is open from 10:00 a.m. until 9:00 p.m. from Monday to Thursday and 10:00 a.m. until 10:00 p.m. on Friday until Sunday.
What is After Tree Dessert Cafe?
After Tree Dessert Cafe is a casual dining dessert shop and cafe.
After Tree Dessert Cafe: Is this place halal-certified?
Yes. After Tree Dessert Cafe is a halal-certified cafe that doesn't use pork, or lard and does not serve alcohol.
Conclusion
If you are looking for delicious dessert items this place is where you should go especially if you're located near SM Sta. Rosa. After Tree dessert cafe menu offers a wide variety of choices plus they also have drinks to match with your dessert cakes and pastries. The place looks so good and spacious, comfortable too. If we are talking about their staff and crews they are nice I don't have any bad reviews about them. Their products are delicious that's why this is my new go-to cafe when I need to have my "me" time or meet a friend. Overall experience is great and highly recommended.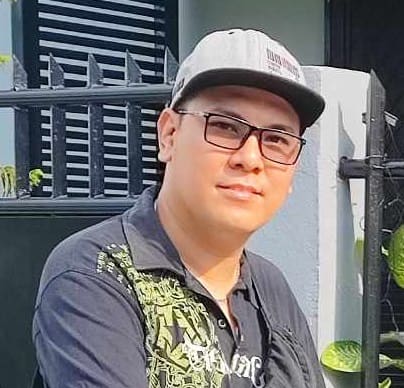 Hi! I'm Nivek Strife, the person who made MenuPH. I'm the one who added most of the popular menus you see on this website, and I really hope you enjoy them! Feel free to check them all out.
Growing up, I was surrounded by lots of tasty foods, like the classic Adobo and the sweet Leche Flan. That love for the many flavors of the Philippines is what got me excited about adding to MenuPH. When I learned how to make websites, I saw the need for a place to show off all the amazing Filipino dishes, and that's how MenuPH started.
MenuPH isn't just a website; it's like a fun journey into food. I've teamed up with famous chefs and found great places all over the Philippines to bring you a bunch of menus that show off the best of Filipino cuisine. Whether you're into the usual dishes or new twists, MenuPH is here to guide you through the rich world of Filipino flavors.
With MenuPH, my aim is to help local businesses, talk about good food choices, and make a group of friends who love food. No matter if you like fancy restaurants or street food, MenuPH has something for you. Come join me on this food adventure as we find great places, taste real flavors, and enjoy the unique food traditions that make the Philippines awesome.