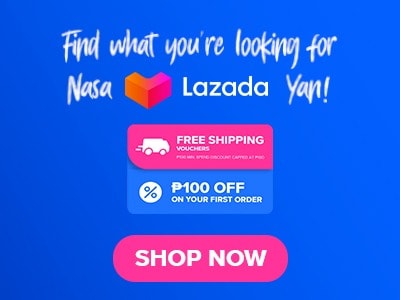 Orange Brutus' menu is known for its wide range of tasty snacks and refreshing beverages. Their beverages include a variety of juices, shakes, and smoothies, while their food menu features burgers, fries, sandwiches, and pasta dishes. In addition, they also offer a variety of desserts, such as cakes and pastries, that are mostly recommended for those who have a sweet tooth. Overall, Orange Brutus is a go-to place for those who are looking for a quick snack on the go with a refreshing drink on the other hand.
Menu Items
Price (PHP)

Breakfast Meals

Breakfast Steak
Chorizo
Longaniza
Hotdog
Tocino

Power Meals

Brute Burger + Drink
Brute Bruger with fries + Drink
Spicy chori burger with egg and cheese + Drink
Chicken Burger + Drink
Double Cheeseburger + Drink
Cheeseburger with fries + Drink
Texan Hotdog + Drink
1 Pc chicken brutus + Drink
2 pcs Chicken Brutus + Drink
Half Spaghetti and 1 pc Chicken Brutus + Drink
Spaghetti and brute burger + Drink
Spaghetti + Drink

Rice Meals

Crispy Chicken Fillet
Vegetable Lumpia
Sizzling Chicken

Burgers

Brute Burger
Cheeseburger
Cheeseburger de luxe
Chicken Burger
Double Cheee Burger
Spicy Chori Burger
Spicy Chori Burger with egg and cheese

Hotdogs

Dog on a stick
New Yorker
Texan

Fun Snacks

Spaghetti
French Fries

Beverages

Hot Choco
Hot Coffee

Shakes

Chocolate Shake
Mango Shake
Ube Shake
About Orange Brutus
Orange Brutus was founded in Cebu City in 1945 and has since expanded by placing branches in multiple locations all over the Philippines. Orange Brutus specializes in burgers, sandwiches, and refreshing drinks. For the restaurant's ambiance, they have a bright orange color scheme that results in a cheerful atmosphere, making it family-friendly and a great place to have a casual and comfortable meal. Overall, they offer a fun and affordable dining experience for those who are looking for a quick bite with a refreshing drink.
Orange Brutus Menu Best Seller
This menu consists of different dishes that are mostly ordered by visiting customers and those who use Orange Brutus' delivery services.
CHEESEBURGER – The next most common burger variety is the plain burger. The "Orange Brutus" version of this popular snack is made with a juicy and flavorful beef patty topped with creamy melted cheese, lettuce, and tomato, all sandwiched between soft and fluffy buns. The finished burger is then served with crispy French fries on the side, making it the perfect option for on-the-go, or a quick bite.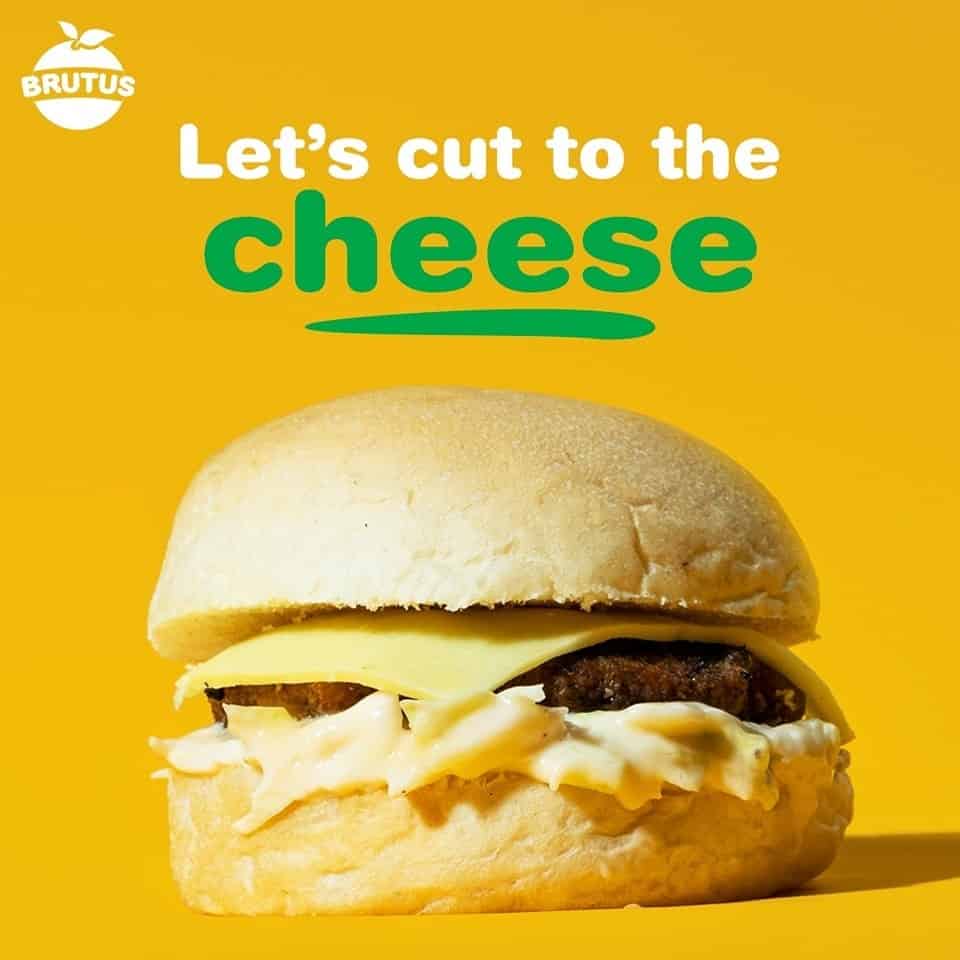 CHICKEN BURGER – This is a lighter burger option for those who want to have a taste of Orange Brutus' burger but are already kind of stuff. This is made with a crispy and tender chicken patty that is complemented by fresh lettuce, tomato, and mayonnaise. Like their cheeseburger, it is also served with French fries on the side, making it a completely satisfying meal option.
SPAGHETTI – This Orange Brutus menu is no doubt one of the most popular dishes for kids that visit Orange Brutus. This classic dish is made Filipino-style making it more popular with children and adults alike because of its familiar taste. It features a generous serving of spaghetti noodles in a sweet tomato sauce, with slices of hotdog and ground meat.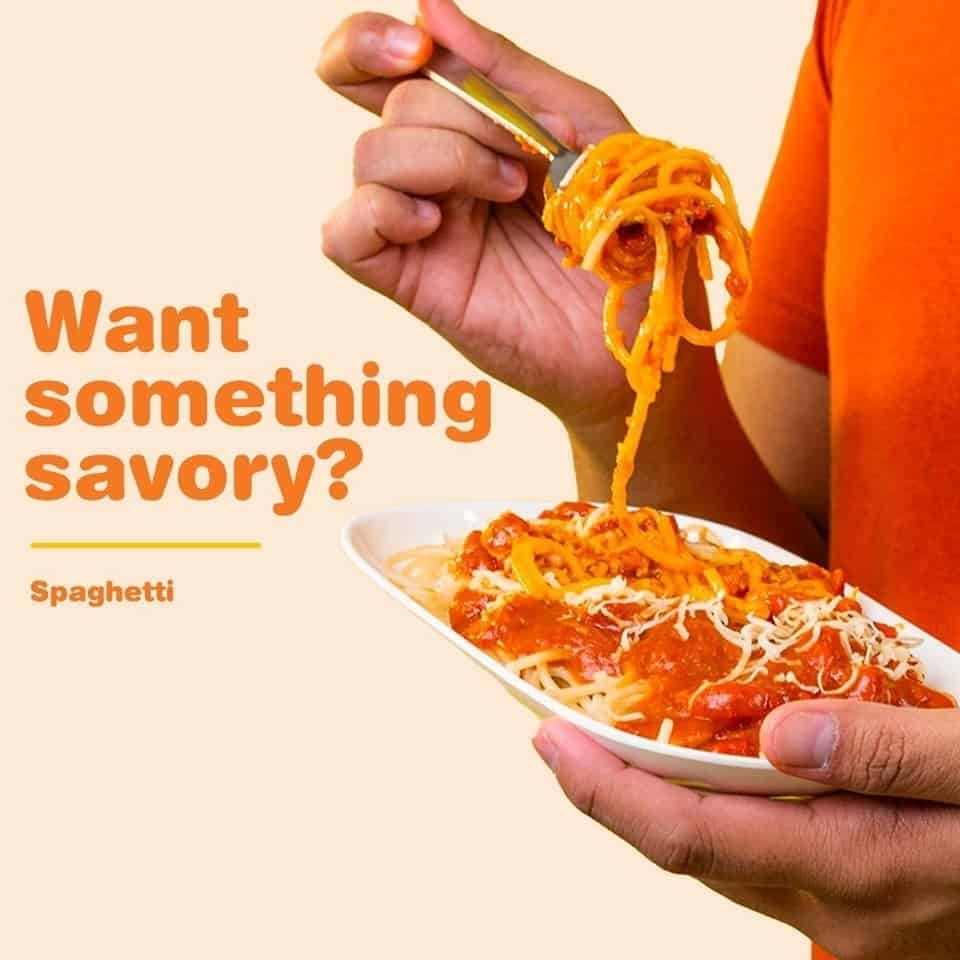 Breakfast Meal
This menu consists of a different variety of classic Filipino breakfast meals that are both delicious and satisfying!
Breakfast Steak – One of the tastiest and most satisfying breakfast meals at Orange Brutus. It is a protein-rich breakfast meal that features a steak that is cooked with the customer's preference in mind. Served with an egg and garlic rice, this meal is both filling and delicious at the same time.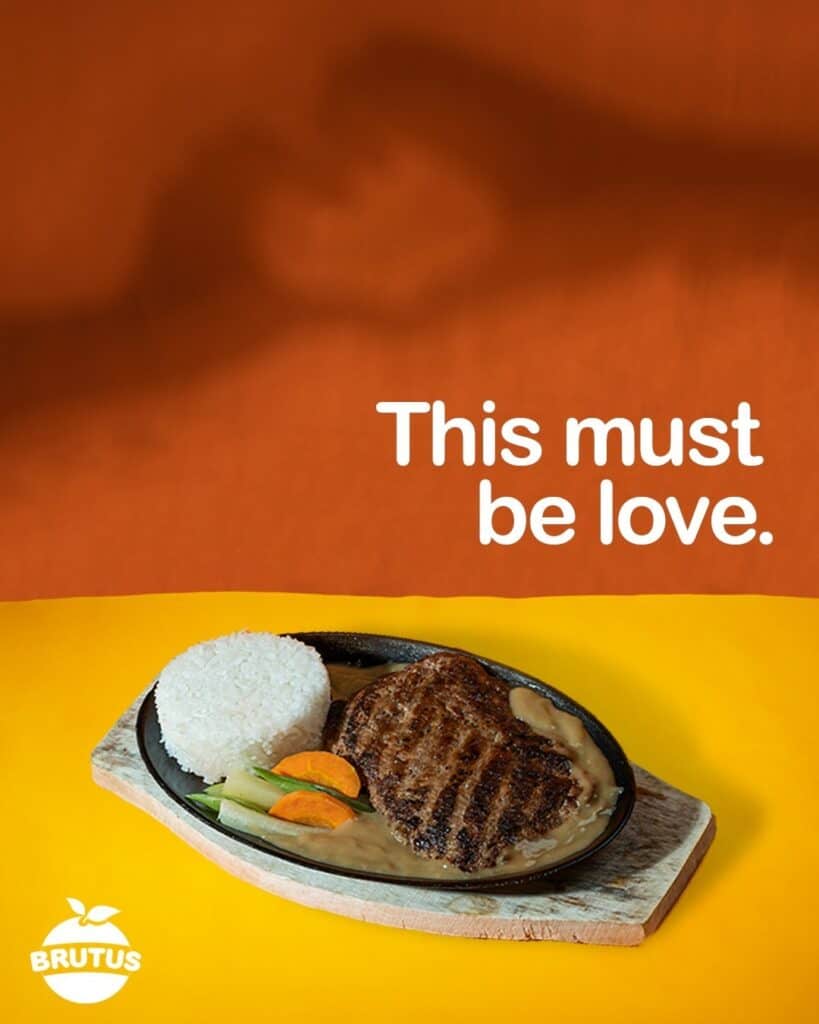 Chorizo – This menu of Orange Brutus is made of flavorful and slightly spicy chorizos which makes a good option for a breakfast meal. The sausage itself is made from ground pork and seasoned with garlic, sugar, and soy sauce, giving it a unique but delicious flavor. The sausage is cooked to perfection and served with eggs and a cup of garlic rice completing a filling and satisfying breakfast meal.
Hotdog – The ideal breakfast meal for kids, Orange Brutus' hotdog breakfast meal is a classic and comforting option. The hotdog in this dish is grilled, then served hot with eggs and garlic rice. A simple and straightforward dish but also the perfect meal to satisfy your hunger.
Power Meals
This menu is made up of different dishes with an added drink, making for a delicious and satisfying combo.
PM 1 – BRUTE BURGER + DRINK – This meal includes Orange Brutus' classic Brute Burger, which is made with a beef patty, cheese, and a special sauce. The burger is large in size, which makes it a perfect meal option for guests who have a large appetite. The drink included in this power meal depends on the customer's preference.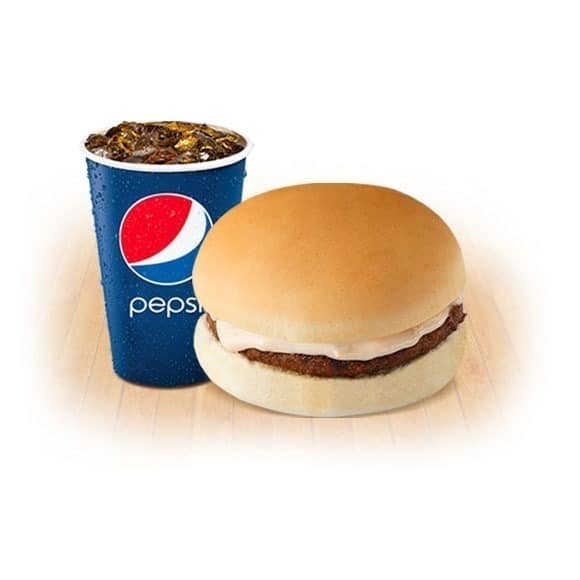 PM 10 – 1 PC CHICKEN BRUTUS + DRINK – This meal is made up of a delicious and juicy burger steak and a drink, making it the perfect meal for those who are looking for a hearty lunch or dinner. The steak in this Orange Brutus menu is made of a juicy beef patty smothered in savory and creamy gravy and then served on a sizzling plate with onions and vegetables.
PM 9 – SIZZLING BURGER STEAK + DRINK – This power meal is made up of juicy and sizzling burger steak paired with a drink of the customer's choice. The steak is made more filling and satisfying by the soft and fluffy buns, making it an ideal meal option on the go.
Rice Meals
This menu is made up of different varieties of rice meals that will surely satisfy both the customer's palate and stomach.
CRISPY CHICKEN FILLET – The chicken that is included in this rice meal is specially breaded, resulting in a crunchy and flavorful chicken fillet dish. It is served with a generous amount of rice, which makes it a pretty filling and satisfying meal.
VEGETABLE LUMPIA – This vegetable rice meal is a perfect choice for guests that are looking for a delicious yet satisfying meal experience at Orange Brutus. The lumpia that comes with this option is stuffed with a variety of fresh vegetables and served with a sweet and tangy sauce that complements its flavors really well.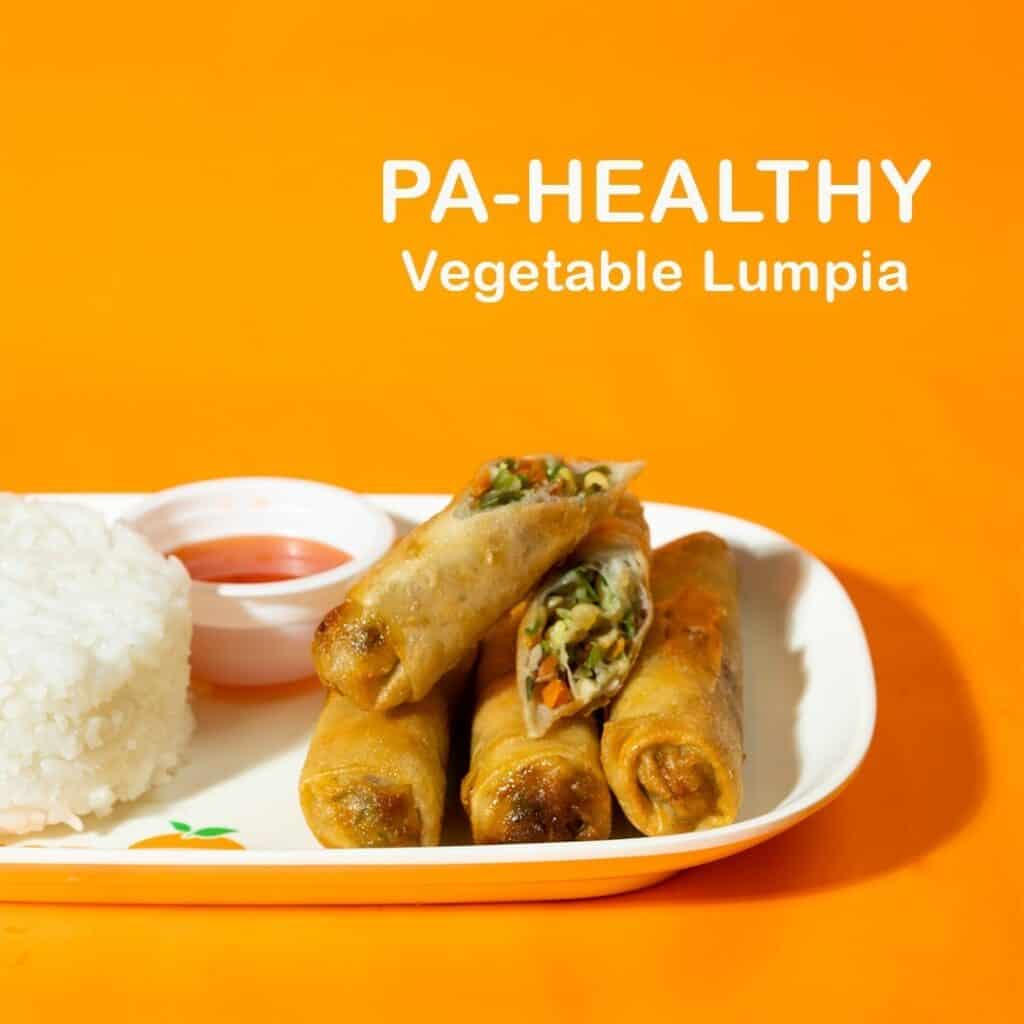 SIZZLING CHICKEN – This dish is made of juicy and tender chicken that is served on a hot plate. It is served with sauteed vegetables and a generous serving of rice. The combination of the sizzling chicken and vegetables makes for a satisfying meal experience.
Orange Brutus Menu Burgers
Orange Brutus has a variety of mouth-watering burger options that cater to different tastes. From plain and simple to the more extravagant, like the double cheeseburger, their burgers are made with juicy beef patties and a variety of toppings based on customer preference. Whether you prefer your burger with bacon, mushrooms, or a mix of flavorful sauces, Orange Brutus has something for everyone. With each burger made fresh to order, you can be sure that every bite is packed with flavor and satisfaction. So why not treat yourself to one of Orange Brutus' delicious burgers today? Indulge in the savory goodness and taste the difference for yourself!
Hotdogs
This menu is made up of different varieties of hotdogs, like the New Yorker and Texan hotdogs. They also have a plain hotdog that is served on a stick. They offer these hotdogs in different sizes, all of which are perfect for a quick and satisfying meal.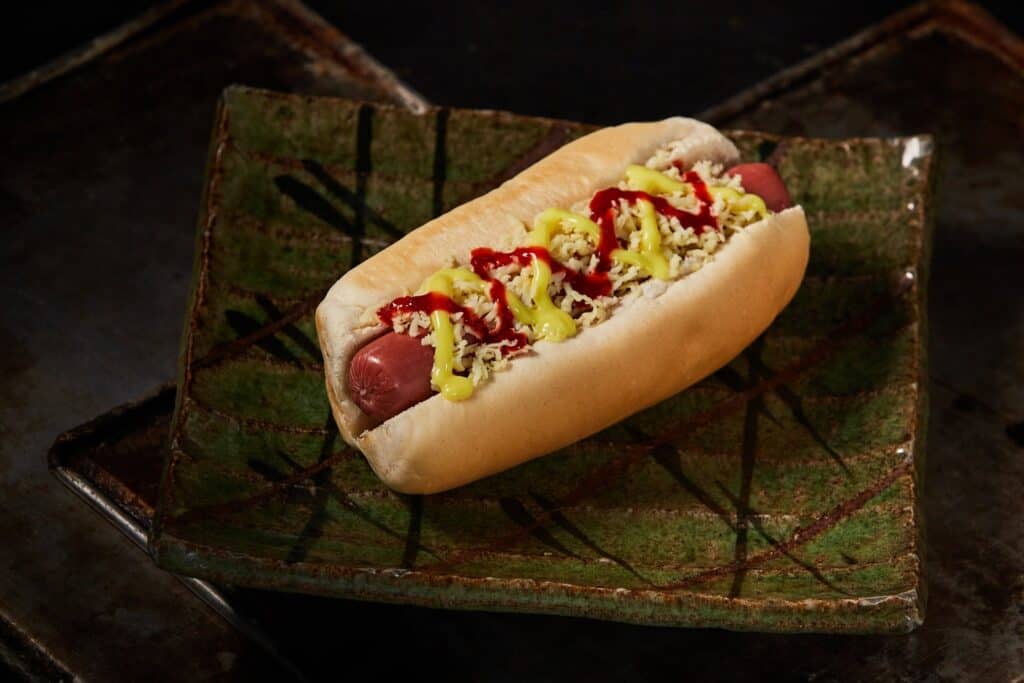 Orange Brutus Menu Delivery
Orange Brutus now offers a delivery service for their customers. While the delivery fee varies depending on the distance from where the customer lives, it also makes for a convenient option to be able to order your favorite meal or snack items from Orange Brutus. Third-party delivery services like GrabFood and FoodPanda are one of the many ways to place an order from Orange Brutus menu delivery.
Social Media Pages
If you're a fan of burgers, sandwiches, and other delicious comfort food, then you won't want to miss out on the Orange Brutus social media pages! Their Facebook and Instagram accounts are filled with mouth-watering photos of their menu items, updates on promotions and new offerings, and even fun contests and giveaways.
Facebook: https://facebook.com/orangebrutusofficialpage/
Instagram: https://instagram.com/orangebrutusph/
Conclusion
In conclusion, Orange Brutus offers a diverse menu that caters to different taste buds and preferences for different kinds of people that visit their place. Orang Brutus is mainly known for their refreshing and flavorful shakes and juices, but their wide selection of food options is nothing to look down on either. The prices of their products are very affordable, which makes it a great option for customers who are tight on their budgets.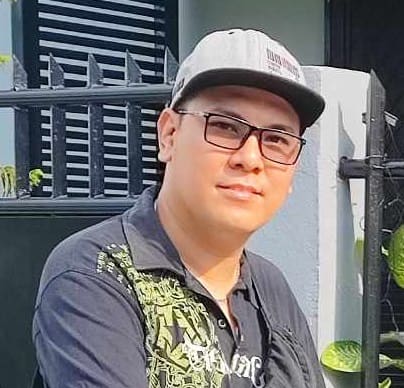 Hi! I'm Nivek Strife, the person who made MenuPH. I'm the one who added most of the popular menus you see on this website, and I really hope you enjoy them! Feel free to check them all out.
Growing up, I was surrounded by lots of tasty foods, like the classic Adobo and the sweet Leche Flan. That love for the many flavors of the Philippines is what got me excited about adding to MenuPH. When I learned how to make websites, I saw the need for a place to show off all the amazing Filipino dishes, and that's how MenuPH started.
MenuPH isn't just a website; it's like a fun journey into food. I've teamed up with famous chefs and found great places all over the Philippines to bring you a bunch of menus that show off the best of Filipino cuisine. Whether you're into the usual dishes or new twists, MenuPH is here to guide you through the rich world of Filipino flavors.
With MenuPH, my aim is to help local businesses, talk about good food choices, and make a group of friends who love food. No matter if you like fancy restaurants or street food, MenuPH has something for you. Come join me on this food adventure as we find great places, taste real flavors, and enjoy the unique food traditions that make the Philippines awesome.