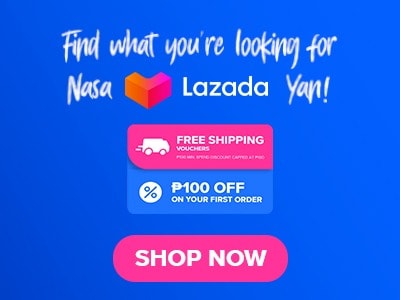 Beyond the Crust is famous locally because of the different varieties of pizza on its menu. For better food that tastes amazing and keeps guests coming back, Beyond the Crust uses fresh ingredients and handcrafted recipes. Using freshly baked dough that is topped with their unique tomato sauce, soft meat toppings, crisp vegetables, and layers of cheese, Beyond the Crust's pizza is one of the best budget-friendly pizzas you'll ever taste!
Below, you'll find the updated list of Beyond the Crust menu prices.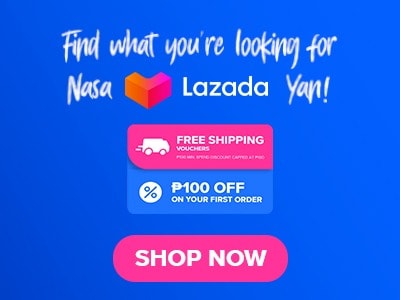 Menu Items
Price (PHP)

Pizza Burger

Giant Pizza Burger
379
Giant Mozza Pizza Burger
469
Giant Hawaian Pizza Burger
499
Giant 3 in 1 Mozza Pizza Burger
549

Special Pizza

Ham and Cheese
110
Hawaian Pizza
120
All Meat Pizza
130
Beef and Mushroom
135
Garlic Mozzarela
170
Overload Pizza
170
Pepperoni Mozza Pizza
190
Veggie Mozza Pizza
190
Shawarma Pizza
190
3 in 1 Mozza Pizza
200
2 in 1 Beef and Mushroom
180
Bacon and Mushroom w Onion and Bellpepper
160
Bacon , Beef, Pepperoni w Onion and Bellpepper
170

Pizzadilla

Super Beef Pizzadilla
139
Double Beef Pizzadilla
259
Garlic Mozza Pizzadilla
169
About Beyond the Crust
Beyond the Crust is a Filipino-style pizza shop whose main branch is located in Taytay, Rizal, Philippines. It is a locally owned neighborhood dine-in, takeout, and delivery restaurant run by the founder's family member. This restaurant upholds a legacy of providing consistent, outstanding customer service and excellent food! One of the main goals of Beyond the Crust is to provide the locals with an affordable pizza that rivals even the national brand pizzas in taste. They also support organizations and local businesses in the location where they are, both big and small.
Beyond the Crust Menu Best Seller
These pizzas are the ones that customers always order whenever they visit one of Beyond the Crust's branches.
Ham and Cheese – Topped with ham and cheese, this pizza is popular with customers who love the combination of ham and cheese. It is also affordable, thus making it the crowd's favorite!
All Meat Pizza – This pizza offers different toppings, such as a portion of bacon, ham, ground beef, pepperoni, peppers, caramelized onions, and cheese. All-meat pizza looks pleasing to the customers and is a classic favorite.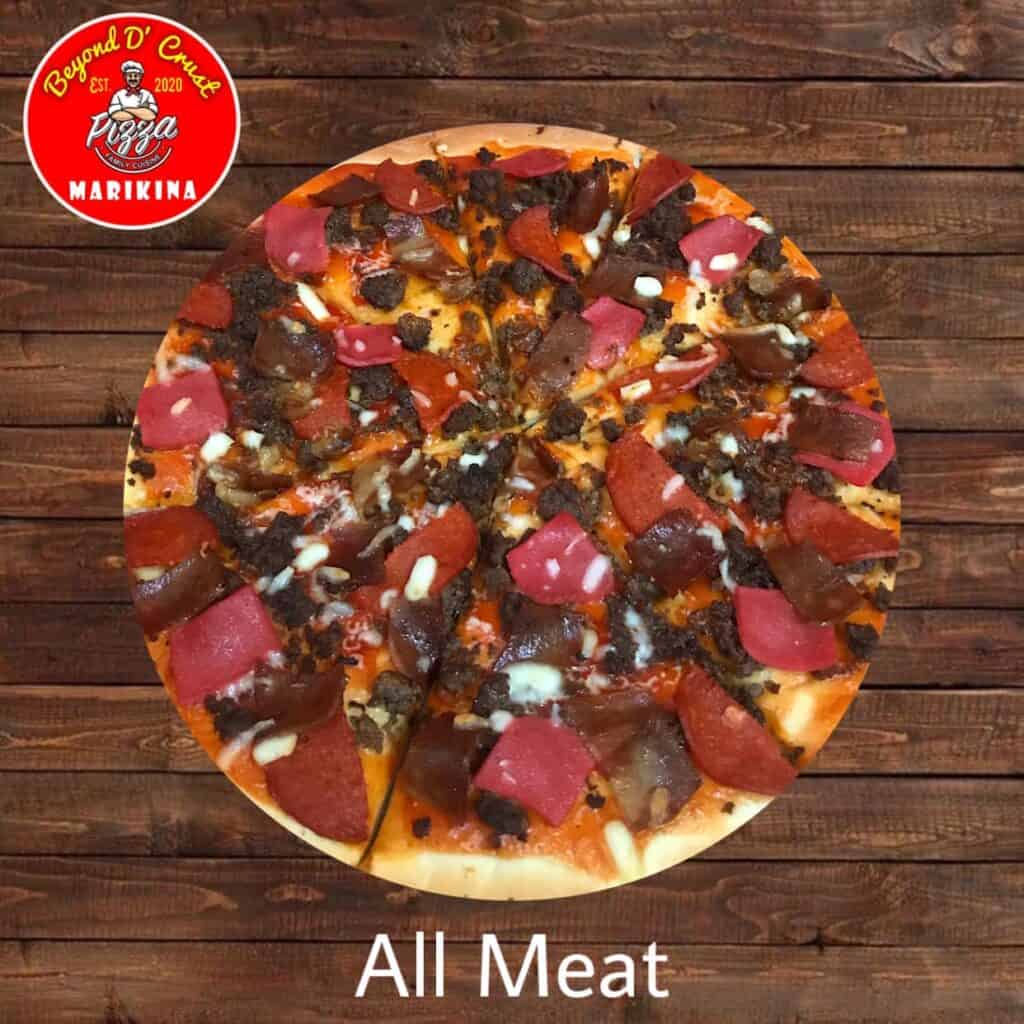 Hawaiian Pizza – A combination of cheese, cooked ham, pineapple, and a good pizza sauce makes a classic Hawaiian pizza. Customers will surely be mesmerized as soon as their eyes glance at this crowd-pleasing pizza recipe.
Super Beef Pizza – Beyond the Crust menu is loaded with delicious beef which makes it delicious and makes anyone full. This is strongly recommended for customers who love beef!
Garlic Mozza Pizza – This variety of pizza is known for its flavor, with the taste of garlic, olive oil, and mozzarella on the base. This pizza impresses customers because of the oddly interesting taste of the flavors of both the melted cheese and garlic.
Shawarma Pizza – This pizza is topped with a combination of mozzarella cheese, black olives, red onion, and shawarma meat. Shawarma lovers out there will surely need to try this pizza!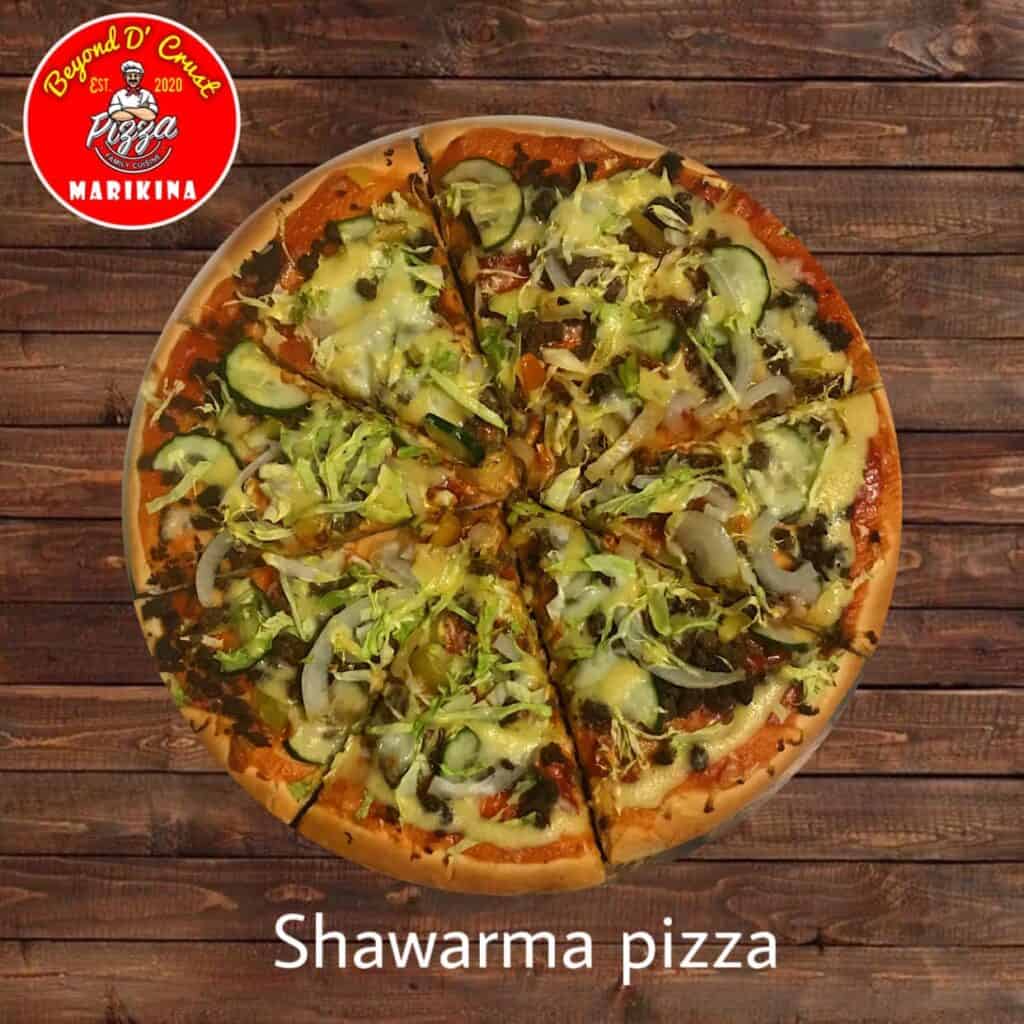 Bacon, Beef, Pepperoni with Onion and Bell Pepper – This meaty pizza is topped with delicious bacon, beef, onions, bell peppers, and pepperoni. This pizza is one of the crowd's favorites because of the meaty flavor it has. This great pizza with bacon and beef will surely be heaven for meat lovers out there!
Beyond The Crust Menu Special Pizza
This menu is made up of famous pizza dishes that Beyond the Crust had customized and put their own twist on them in order to make them uniquely their own.
Beef and Mushroom – Beef on pizza is delicious, but Beyond the Crust puts a twist on it by adding some mushrooms to the pizza. This pizza is affordable and tastes like heaven!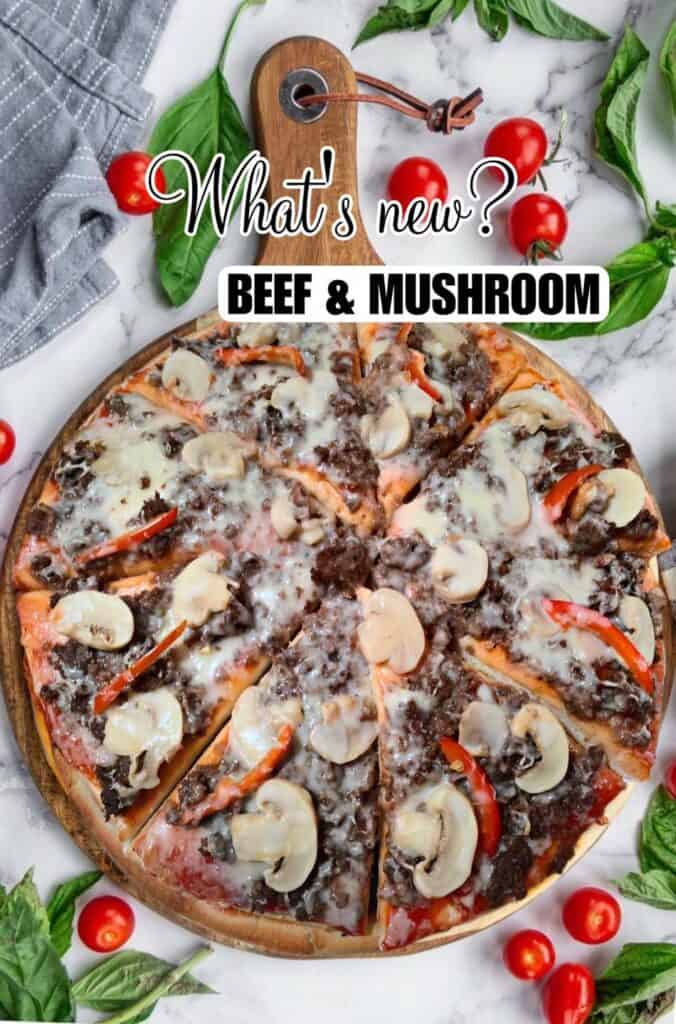 Garlic Mozzarella – This special pizza is all about the flavor. Topped with the flavor of garlic and loaded with mozzarella, this great pizza is unique and delicious.
Overload Pizza – This pizza is loaded with different kinds of ingredients, such as ham, bacon, pepperoni, sausages, and burger crumbles. Meat lovers will surely like this pizza!
Pepperoni Buzz – With the combination of cheese, pizza sauce, and, of course, pepperoni, this pizza tastes incredibly good. This is also one of the best sellers in Beyond the Crust.
Veggie Mozza Pizza – A mouthwatering pizza with a vegetarian recipe that features a combination of tomatoes, bell peppers, spinach, and others. This pizza is recommended for those veggie lovers out there!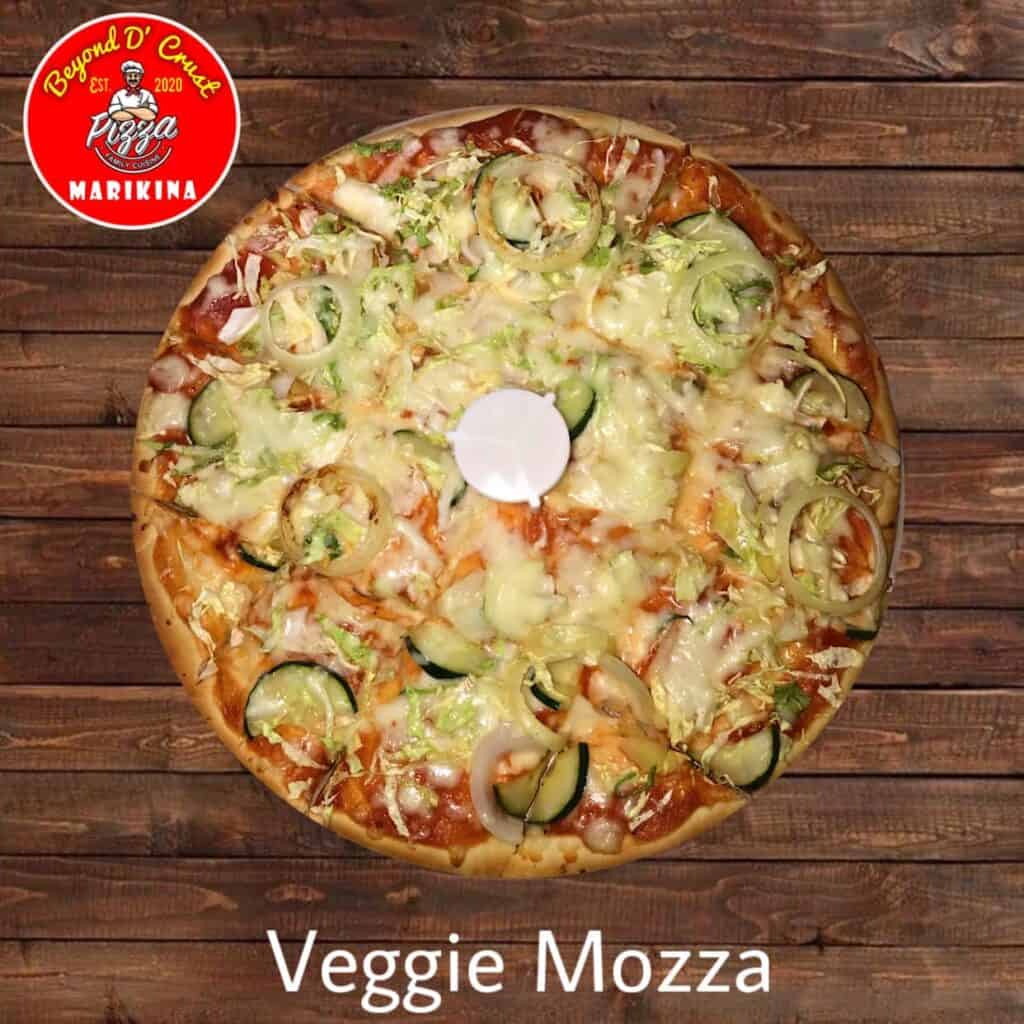 Pizza Burger
Pizza burgers are straightforward treats that were created by combining two fantastic cuisines- pizza and burgers.
Giant Pizza Burger – A giant pizza burger menu from Beyond the Crust with a combination of a well-cooked burger patty and pizza is among the bestsellers in Beyond the Crust. Customers who love both pizza and burgers must try this combination!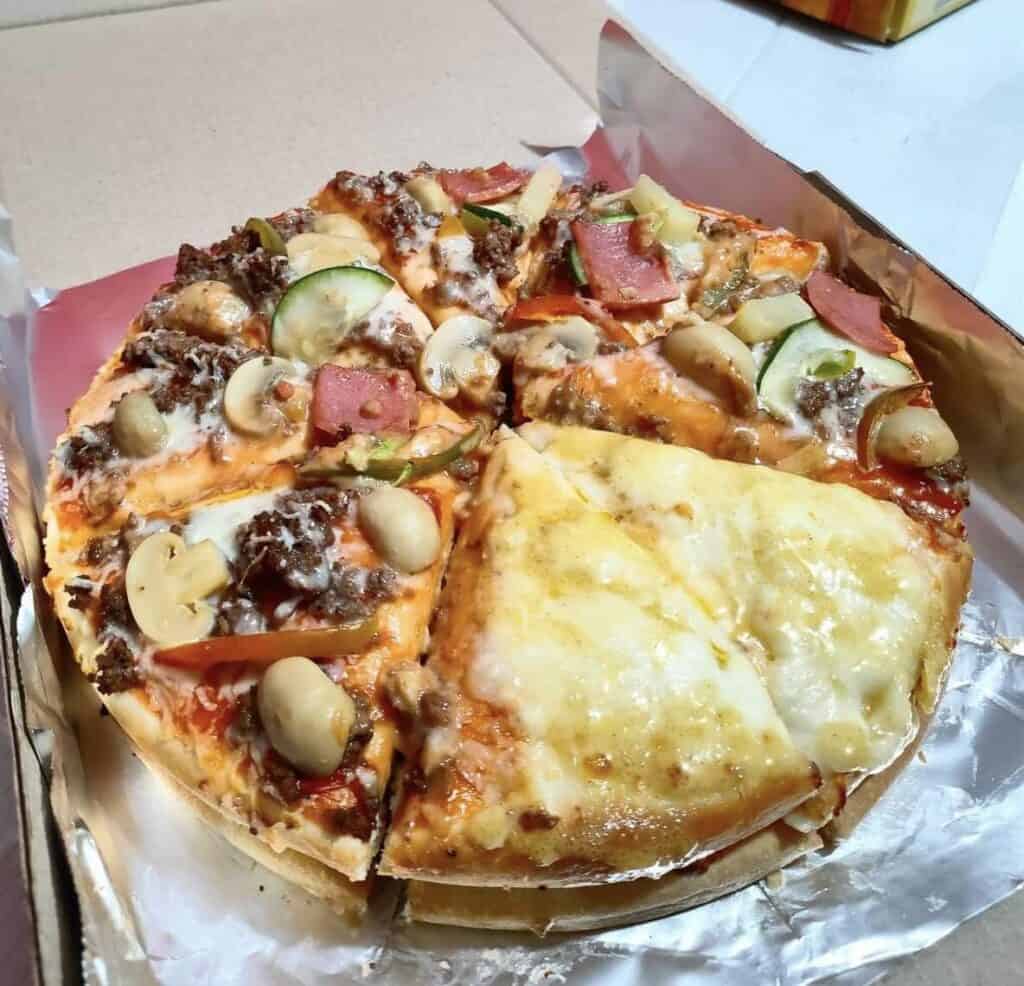 Giant Mozza Pizza Burger – Mozzarella gives this pizza burger a different approach to customers. This giant pizza burger with mozzarella will make the customers crave and want more of it.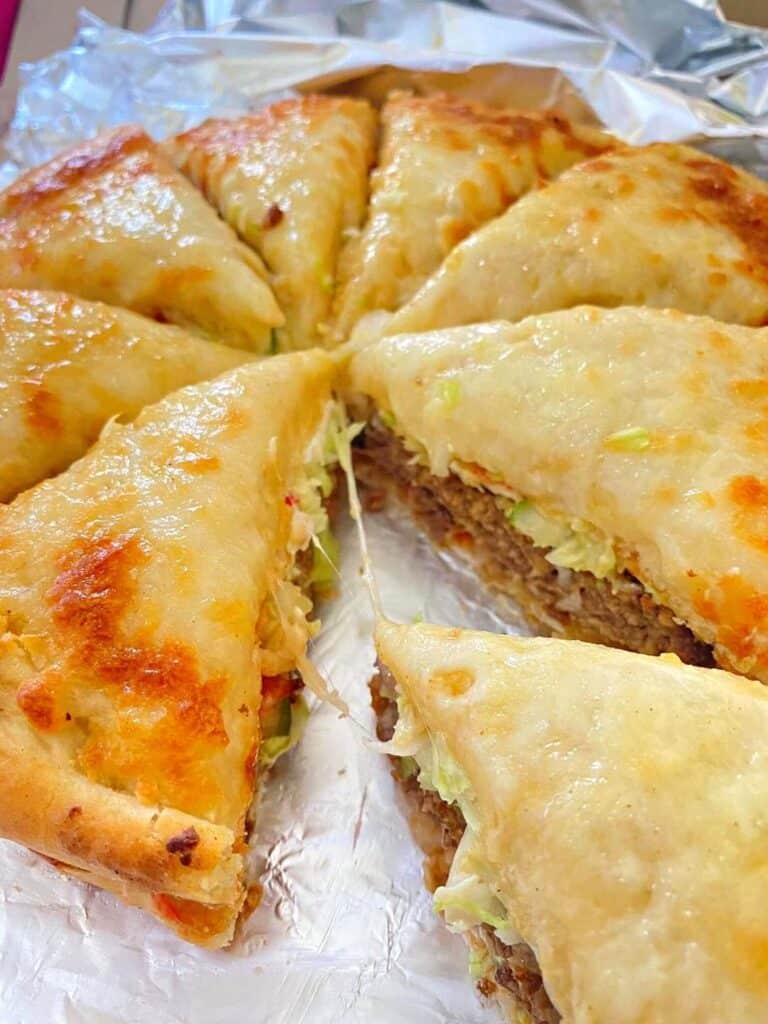 Giant Hawaiian Pizza Burger – This pizza burger is bursting with flavor as it is made with lots of incredible ingredients like cheese, sweet grilled pineapple, lettuce, tomatoes, red onions, and, of course, mayo. It is affordable, and customers who love Hawaiian pizza need to taste this!
Giant 3 in 1 Mozza Burger – This burger is topped with bacon, lettuce, tomatoes, and, of course, real mozzarella cheese. Aside from being affordable, it will surely satisfy the customer's cravings!
Pizzadilla
This recipe is like putting the all-in toppings of a pizza into one snack. It is loaded with different pizza toppings and then stuffed into a crispy quesadilla. It is perfect, especially when dipped in a good pizza sauce. This is perfect for the customers to try different flavors of pizza toppings in one mouthful!
Beyond the Crust Menu Delivery
For further information about these foods, you can check their social media platforms to find out how to contact them and order these delicious foods. Provided below is the different contact information:
Email: [email protected]
Beyond the Crust PH Staff
Beyond the Crust have several social media accounts depending on your location. To get to know more about their latest updates, message them through their pages and the staff will respond back to you. I recommend also liking their pages to support the restaurant. Below, are the links to their social media accounts.
Facebook: https://www.facebook.com/
Instagram: https://www.instagram.com/beyonddcrustpasig
TikTok: https://www.tiktok.com/@beyondthecrustmarikina
Conclusion
The pizzas on the menu at Beyond the Crust have all been modified to better suit and cater to the tastes of their local customers. Their customers, who are primarily Filipinos, are served pizzas that are specifically made to fit their palates so that they will get a familiar feeling while they are eating their dishes. In addition to having a fantastic taste, their pizzas are also highly popular among locals because they are very budget-friendly, of high quality, and large in size.