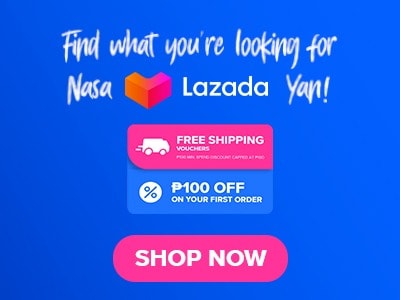 The Anzani menu offers an exceptional fusion of Italian and Mediterranean dishes. The menu is organized into different sections such as antipasti, soup and salad, pasta, risotto, pizza, main course, and dessert, providing a diverse selection of dishes to explore. Each section features an array of flavorful and distinct options that will make your dining experience a memorable one. Aside from their wide selection of delectable dishes, they also wines, cocktails, and other beverages. They have an extensive wine list that includes red, white, rose, and sparkling wines from different regions.
Menu Items
Price (PHP)

Fish Main Course

Sesame Seed Seared Yellow Fin Tuna
1210
Breaded Dory with Whole Grain Cereal Crust
980
Oven Baked Whole Grouper
1235
Fillet of Norwegian Salmon
1210

Meat Main Course

Moroccan Spiced Organic Chicken Breast Fillet
1080
Tagliata of U.S. Beef Hanging Tender
1710
Wagyu Shank ''Osso Buco''
1710
Cubes of Wagyu Short ribs
2180
Herb Crusted Medallion of US Angus Beef
3750
Olive Crusted New Zealand Rack of Lamb
2430

Grilled Fish & Seafoods

Whole Octopus
1255
Jumbo Tiger Prawns
2180
Norwegian Salmon Steak
1210
Whole Farmed Seabass
1360
Whole Grouper ''Lapu-Lapu''
1290
Yellow Fin Tuna Steak
1210

Grilled Meat & Poultry

Chicken Breast
860
American Pork Ribs
960
Pork Chop Tomahawk
960
Certified Angus Beef Tomahawk
3630
New Zealand Lamb Chops
2695
Angus Beef T-Bone Steak
3410
US Choice Beef Porterhouse
2310
Angus Beef Grain Fed Tenderloin
3180
Certified Angus Beef Rib-Eye Green hams Cape Grim
3895
Certified Angus Dry Aged Rib-eye 180 days
4675
Certified Chairman Reserve Rib- eye Tomahawk
11550

Salad

Mixed Greens
520
Roasted Beetroot
680
Arugula Salad
750
Caesar Crispy Romaine
680
Sausage and Cheese
510
Crab Meat and Apple with Melba Toast
510
Tomato and Fresh Mozzarella Di Buffala
560
Prawns and Mango
565

Cold Appetizers

Anzani's Selection of Mezze – Appetizer Samplers
150
Spring Raspberry and Almonds
655
Sesame Chicken Dumpling Romaine Salad
680
Organic Arugula and Shepherd Salad
750
Tuna Carpaccio on Baby Arugula
790
Australian Beef Carpaccio
930
Hand Rolled Parma Ham ''Agnolotti''
960
Farm Mission
1320

Hot Appetizer

Roasted Wild Mushrooms on Crispy Phyllo
680
Roasted Beet and French Beans
680
Eggplant Timbale Parmigiana
560
Green Shell Mussel Mariniere
895
Quinoa Crusted Prawns
1400

Pizza

Spicy Penne and Buffala Cheese
690
Homemade Fresh Spinach Pappardelle
690
Anzani Spinach Ravioli
710
Sweet Potato Wagyu Gnocchi
745
Black Ink fettuccine
750
Spaghetti Mixed Seafood
1080
Linguine Vongole
900

Pasta

Spicy Penne and Buffala Cheese
690
Homemade Fresh Spinach Pappardelle
690
Anzani Spinach Ravioli
710
Sweet Potato Wagyu Gnocchi
745
Black Ink fettuccine
750
Spaghetti Mixed Seafood
1080
Linguine Vongole
900
About Anzani
Anzani is a restaurant located in Lahug, Cebu City, that serves Mediterranean dishes. The restaurant is popular because of its elegant and romantic atmosphere and because of its location, which provides a beautiful view of the city, especially at night. Anzani was founded by an Italian chef, Marcano Anzai, who loves to make high-quality dishes using fresh ingredients. The menu features a variety of Mediterranean dishes with a mix of Italian, Spanish, and French influences, as well as some Asian and Filipino twists.
Anzani Menu Best Seller
This menu is made up of the most popular dishes from each section of the menu offered by Anzani.
New Zealand Lamb Chops – Consisting of New Zealand lamb meat that is finely chopped, this is a delicious and tender dish that is perfect for meat lovers who prefer a lighter meal. The chops are first seasoned and then put on a grill until they become slightly charred, which results in an added smoky flavor.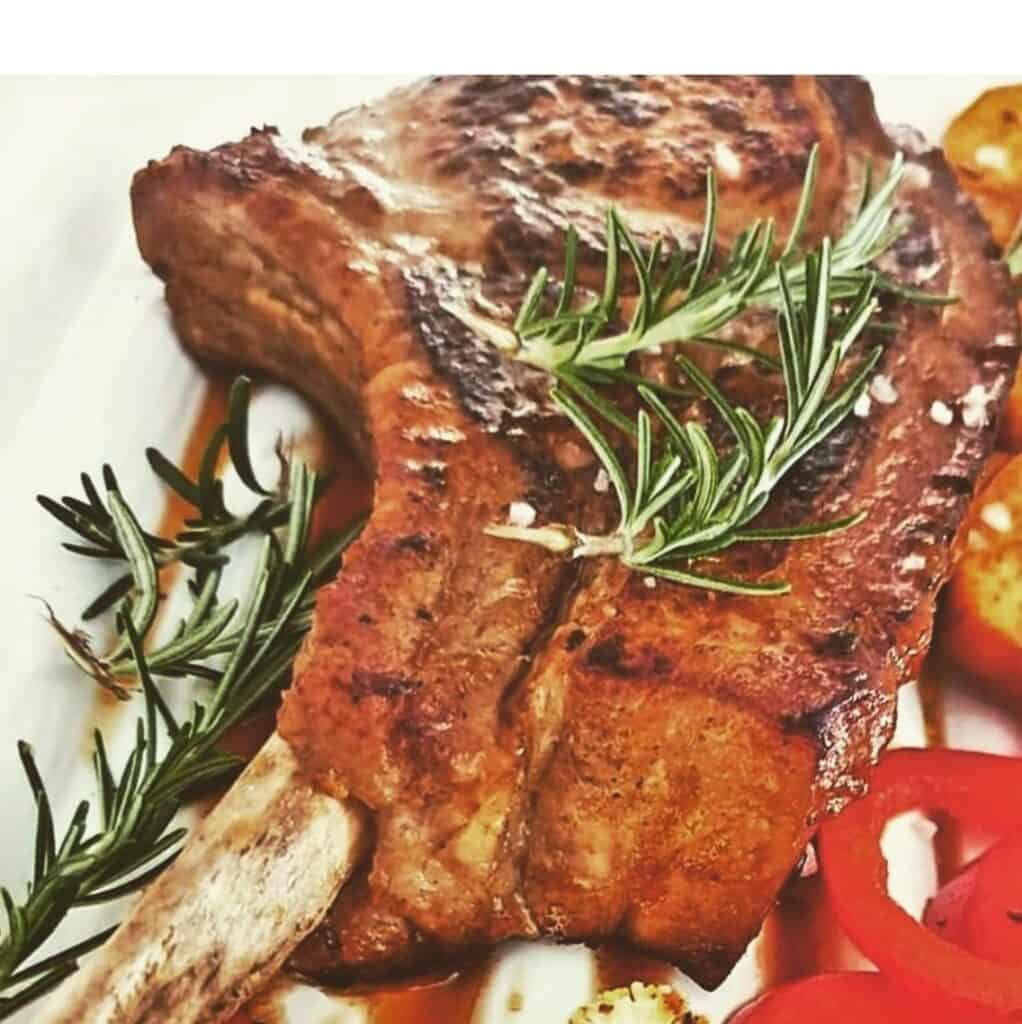 Fillet of Norwegian Salmon – This is a salmon dish that is cooked to have perfectly crispy skin while having soft and juicy meat. Anzani's Fillet of Norwegian Salmon is served with a special sauce that complements the salmon's flavors really well.
Wagyu Shank ''Osso Buco'' – This luxurious dish is made of wagyu beef shank that is cooked until it is tender and flavorful. A plate of mashed potatoes and mixed vegetables is served with it to give guests a complete and filling meal.
Anzani Menu Appetizer
This menu features a wide range of appetizers that are ideal for starting your meal.
Anzani's Selection of Mezze – Appetizer Samplers – Anzani's Selection of Mezze features a variety of small dishes that are perfect for sharing. These small dishes are inspired by Mediterranean and Middle Eastern cuisines.
Sesame Chicken Dumpling Romaine Salad – This appetizer combines the flavors of sesame and chicken in a tasty dumpling served with a Romaine salad. The salad gives this dish a crisp texture and refreshing taste, while the chicken makes this a well-balanced dish that has a great mix of flavors and textures.
Organic Arugula and Shepherd Salad – This salad is made with organic arugula, roasted red peppers, and crumbled feta cheese. The mix of flavors made this dish fresh and tangy, making it a great appetizer to whet your appetite.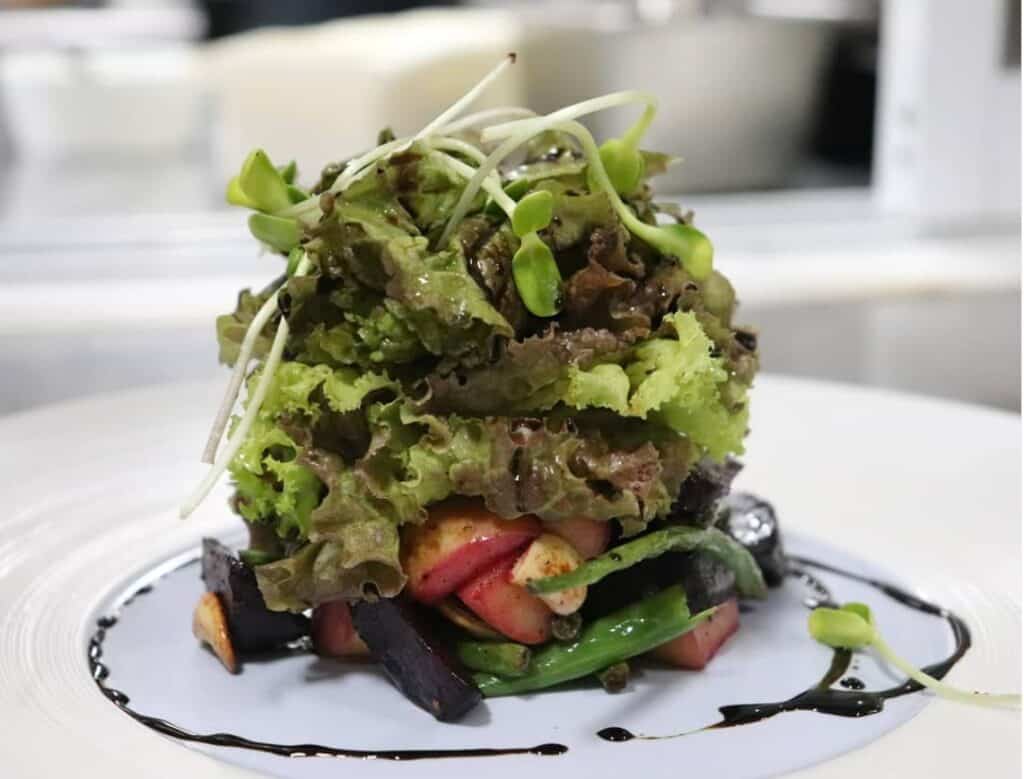 Fish Main Course
This menu is made up of a variety of dishes that feature fish as their main ingredient. Perfect for seafood lovers that visit Anzani!
Sesame Seed Seared Yellowfin Tuna – The tuna in this dish is cooked perfectly, with a nice crispy sesame seed crust on the outside while the inside remains tender and moist. The accompanying sauce complements the dish really well, making it perfect for a main course.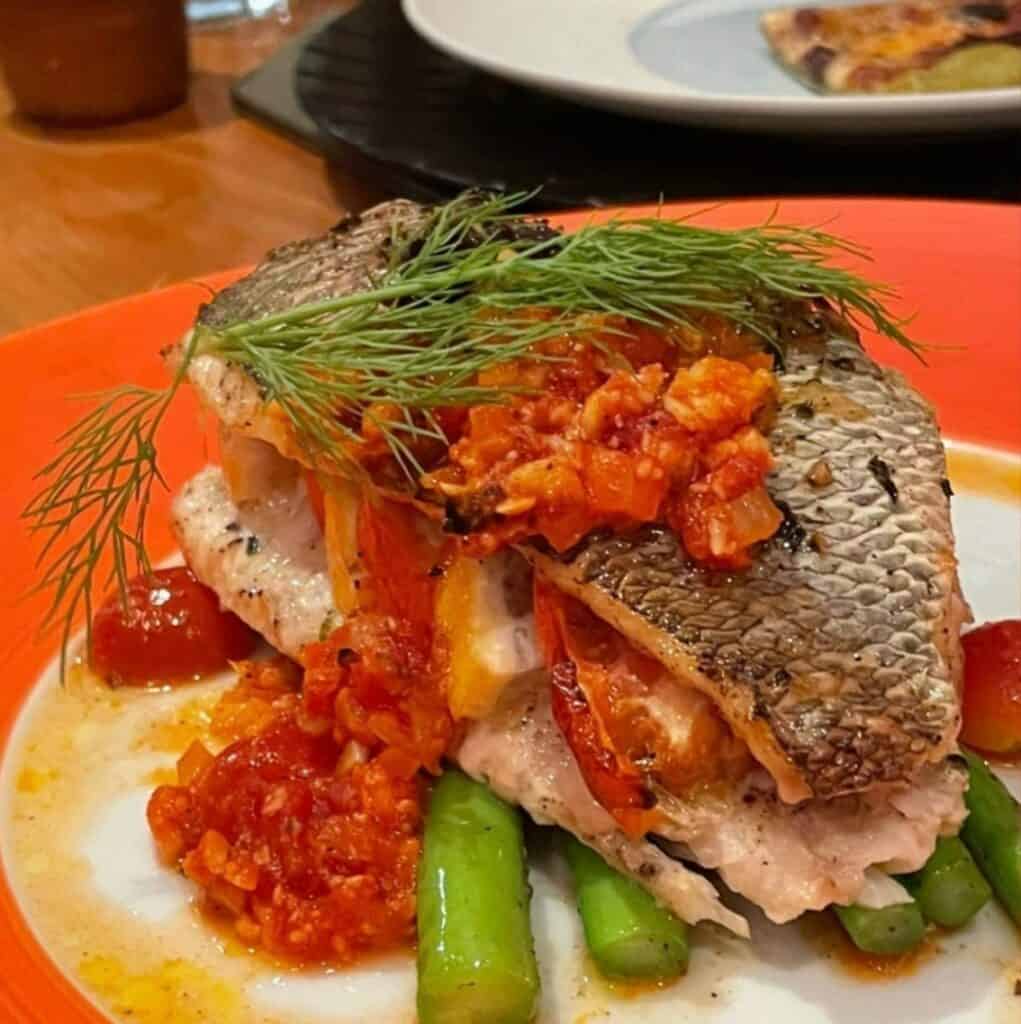 Breaded Dory with Whole Grain Cereal Crust – This menu of Anzani is made with breaded dory that is prepared and cooked really well. Like the first option, this dish is served with an accompanying sauce that adds a nice tangy flavor to this dish.
Oven Baked Whole Grouper – This dish features a whole grouper that is seasoned perfectly and then baked, resulting in a nice crispy skin. The dish is served while still hot when the meat is still moist and tender with a delicious sauce that brings out its flavors.
Meat Main Course
This menu is made up of different varieties and delectable meat dishes that are a must-try for any meat lovers that come to visit!
Moroccan Spiced Organic Chicken Breast Fillet – This dish is made up of chicken breasts that are spiced in Moroccan style, giving it a unique but delicious flavor! The chicken breasts are cooked perfectly, hence their mouthwateringly juicy and tender meat.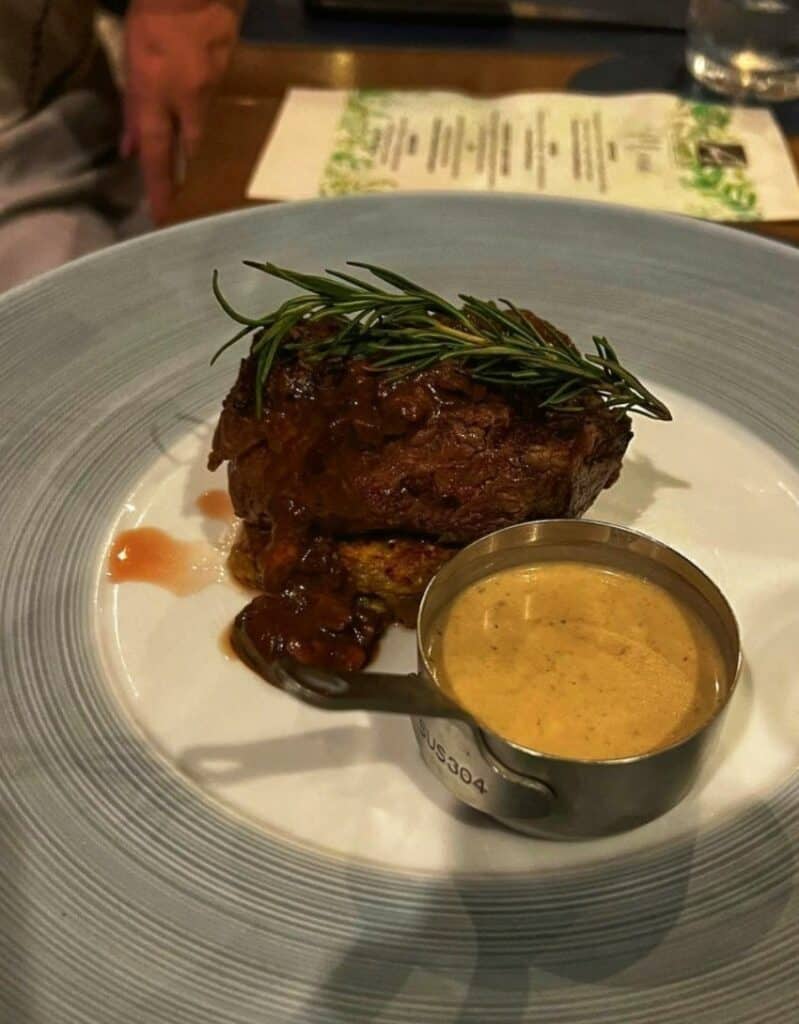 Tagliata of U.S. Beef Hanging Tender – This special Anzani menu is made from a thinly sliced U.S. Beef Hanging Tender that is cooked to perfection. A bed of vegetables is served with the hanging tender and is drizzled with a balsamic glaze that just adds a sweet and tangy flavor to it.
Cubes of Wagyu Short ribs – This dish consists of Wagyu short ribs that are cubed, cooked until they are fork-tender, and then served with a side of mashed potatoes. The rubs themselves are flavorful and rich, making them a great choice for meat lovers!
Grilled Meat and Poultry
This menu is made up of grilled dishes from pork, beef, lamb, and chicken that are a feast for all the guests that love meat!
Chicken Breast – This is a simple yet satisfying dish for those who prefer a much lighter type of meat. The chicken breasts are first marinated in a special marinade and then grilled to perfection, which results in juicy and flavorful meat.
American Pork Ribs – This dish is made with American pork ribs and would make a hearty and flavorful option for meat lovers who come to visit. The ribs are perfectly cooked, resulting in them being so soft and tender that they literally fall off the bone.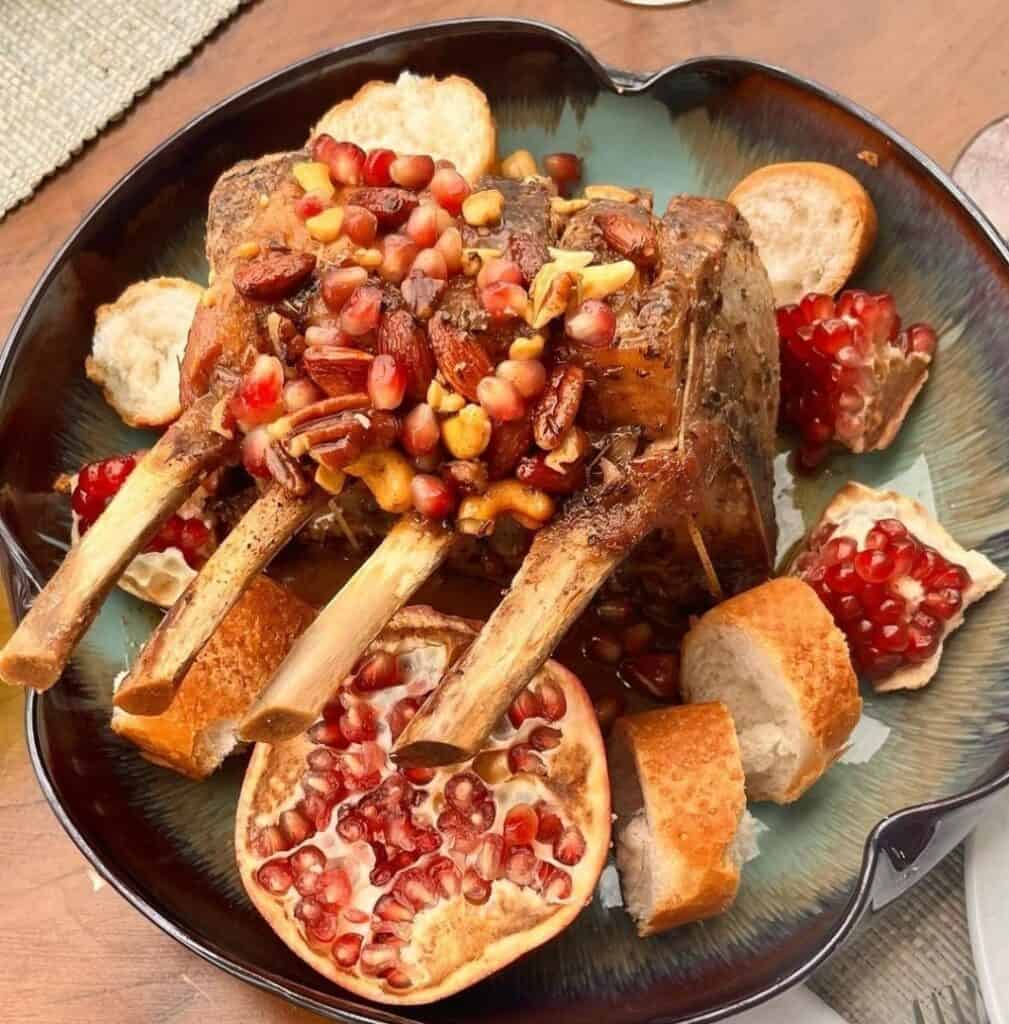 Pork Chop Tomahawk – This dish is made of a generous portion of pork chops that are perfect for those who love meat that is cooked perfectly. It has tender and flavorful meat with a nice char on the outside.
Anzani Pizza Menu
Anzani's Pizza is not your ordinary Italian pizza joint. They have put their own spin on classic Italian pizzas, creating a menu that's both unique and delectable. With their signature twists, Anzani's pizzas have become a must-try for anyone visiting the area. Whether you're a pizza fan or just someone looking to satisfy their craving, Anzani's Pizza promises an experience that's truly one-of-a-kind. Their pizzas are made with only the finest ingredients, ensuring that every bite is a flavor explosion in your mouth. So what are you waiting for? Head over to Anzani's Pizza now and indulge in some of the best and most unique Italian pizzas you'll ever taste!
Pasta
Anzani's pasta menu is made up of delicious pasta dishes made from high-quality ingredients that cater to the different palates of every customer. This menu is a great representation of how versatile Anzani is overall and proves the restaurant's commitment to serving dishes that are of high quality.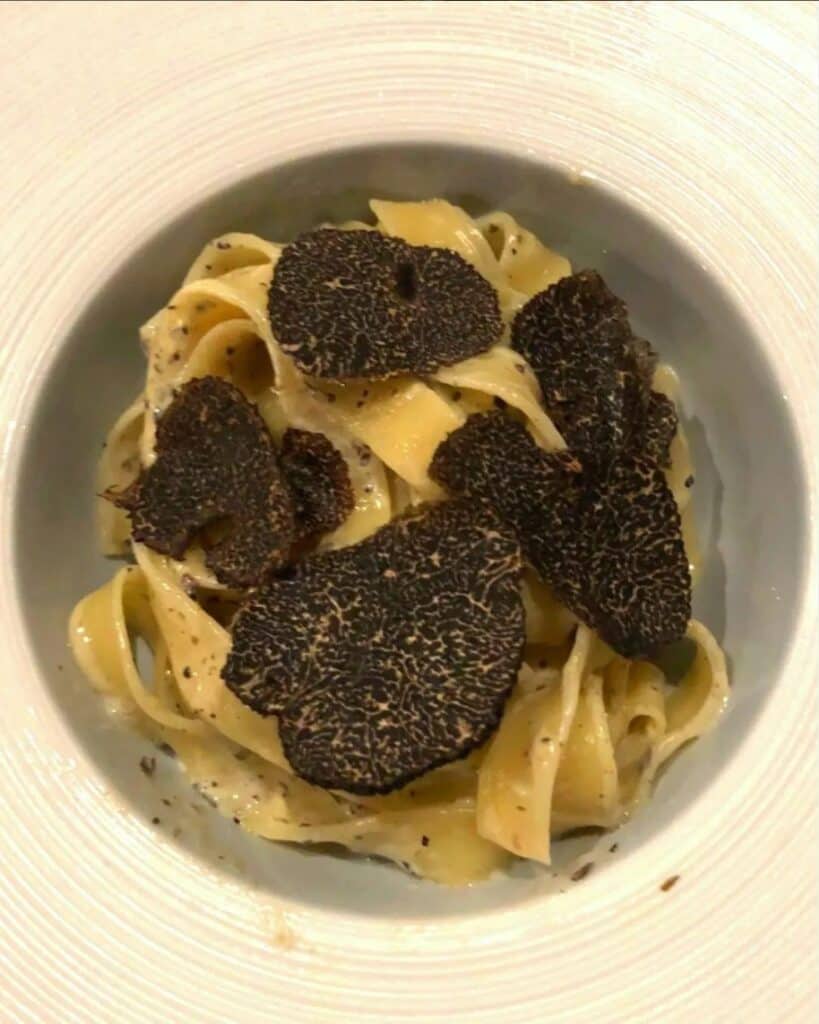 Anzani Menu Delivery
Good news for Anzani fans! The restaurant now offers menu delivery, making it easier than ever to satisfy your cravings for their delicious foods. You can order your favorite dishes from Anzani anytime, anywhere by visiting their website, calling their hotline, or using third-party delivery apps like GrabFood and FoodPanda. With a range of ordering options available, you can have your food delivered right to your doorstep, hassle-free. Whether you're in the mood for their signature pizzas or other Italian specialties, Anzani has everything that you need. So why not take advantage of their convenient delivery service and indulge in some of the best Italian cuisine around? Order now and taste the magic of Anzani in the comfort of your own home or office.
Social Media Pages
Don't miss out on the delicious dishes that Anzani has to offer. But it's not just about the food – Anzani's social media pages are also worth checking out. Their pages showcase not only their mouth-watering menu but also their elegant ambiance and luxurious atmosphere. You can also find updates on their latest promotions, events, and culinary creations.
Instagram: https://instagram.com/anzanirestaurant/
Conclusion
Anzani's menu offers a combination of Italian and Mediterranean cuisine with a slight touch of local flavors. It is a fine dining restaurant that features a variety of dishes that are carefully prepared with high-quality ingredients, cooked perfectly, and then served presentably. Its good ambiance adds to how good the place is overall. With delicious and well-presented dishes and a nice dining room, Anzani is an ideal place for special occasions and romantic dinners.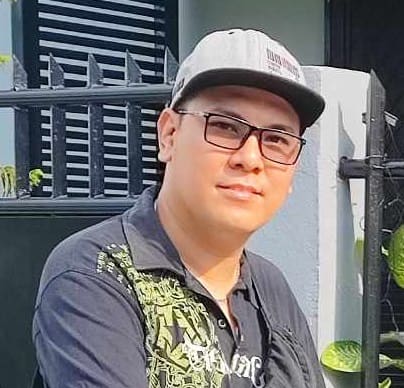 Hi! I'm Nivek Strife, the person who made MenuPH. I'm the one who added most of the popular menus you see on this website, and I really hope you enjoy them! Feel free to check them all out.
Growing up, I was surrounded by lots of tasty foods, like the classic Adobo and the sweet Leche Flan. That love for the many flavors of the Philippines is what got me excited about adding to MenuPH. When I learned how to make websites, I saw the need for a place to show off all the amazing Filipino dishes, and that's how MenuPH started.
MenuPH isn't just a website; it's like a fun journey into food. I've teamed up with famous chefs and found great places all over the Philippines to bring you a bunch of menus that show off the best of Filipino cuisine. Whether you're into the usual dishes or new twists, MenuPH is here to guide you through the rich world of Filipino flavors.
With MenuPH, my aim is to help local businesses, talk about good food choices, and make a group of friends who love food. No matter if you like fancy restaurants or street food, MenuPH has something for you. Come join me on this food adventure as we find great places, taste real flavors, and enjoy the unique food traditions that make the Philippines awesome.