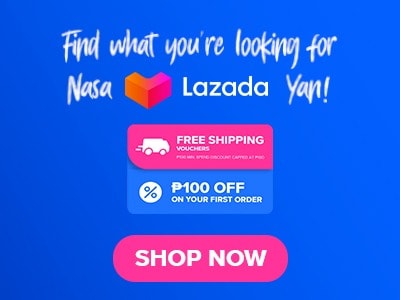 We Filipinos have a special bond when it comes to Japanese cuisine. From their iconic Sushi and Sashimi along with their top-tier flavorful Ramen, Japanese food has always had a place in our hearts. That is why I am so excited to talk about this newly discovered restaurant that offers your favorite Japanese food that surprisingly comes with a reasonable process. This is Nihonbashi Tei and here is their menu collection.
Below, you'll find the updated list of Nihonbashi Tei menu prices.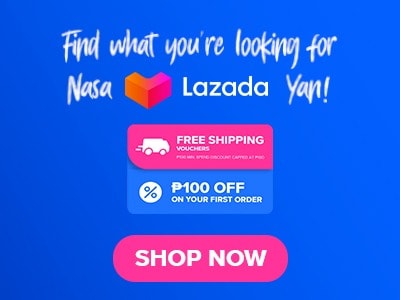 Menu Items
Price (PHP)

Special Lunch Set

Gomoku Chahan & Gyoza
300
Special Kakiage Tempura
320
Pork Ginger
310
Omu Rice
250
Nira Liver Itame
280
Marbo Tofu
250
Marbo Nasu
250
Beef Teppanyaki
320

Tempura Fry Set

Mix Tempura
420
Ebi Tempura
380
Mix Fry
300
Tonkatsu
280

Donmono Set

Oyako Don
280
Sukiyaki Don
320
Katsu Don
260
EbiTen Don
350
Una Jyu
650
Kaisen Chukahan
280

Yakizakana Set

Hamachi Teriyaki
550
Gindara Teriyaki
550
Salmon Yaki
380
Sanma Shioyaki
280
Saba Shioyaki
280
Hokke Yaki
380
Aji Hiraki Yaki
280

Ramen Set

Syouyu Ramen
200
Miso Ramen
280
Ankake Ramen
280
Tempura Ramen
350
Chuka Tsukemen
280
Hiyashi Chuka
280

Hot Japan Noodles

Kake Soba/Udon
200
Wakame Soba/Udon
220
Tanuki Soba/Udon
220
Kitsume Soba/Udon
250
Beef Soba/Udon
250
Chikara Soba/Udon
250
Curry Soba/Udon
250
Tempura Soba/Udon
380

Cold Japan Noodles

Somen
230
Zaru Soba/Udon
230
Cha Soba
230
Cold Tanuki Soba/Udon
230
Oroshi Soba/Udon
230
Tororo Soba
350
Ten Zaru Soba/Udon
360

Curry Rice Set

Beef Curry
380
Katsu Curry
320
Hamburger Curry
350
Seafood Curry
320

Sushi Donmono Set

Nigiri Sushi
380
Uni Don
380
Maguro Uni Don
380
Zuke Maguro Don
380
Chirashi Sushi
380
Sashimi Teishiyoku with Rice & Set
470

Sashimi

Maguro Sashimi
280
Nakaochi Sashimi
280
Negitoro Sashimi
200
Toro Spicy Sashimi
280
Salmon Spicy Sashimi
300
Ika Sashimi
200
Aji Sashimi
200
Shima Aji Sashimi
200
Salmon Sashimi
380
Tako Sashimi
220
Shime Saba Sashimi
280
Mozuku Sunomono
200
Mix Sunomono
200
Uni Sashimi
280
Akagai Sashimi
280
Hamachi Sashimi
550
Hotate Sashimi
450
Ikura Sashimi
550
Maguro Cyutoro Sashimi
350
Shiromi Usuzukuri
350
3 Kinds Mori
450
5 Kinds Mori
650
Party Funamori
2500
Tako Sunomono
100
Ika Sunomono
100
Akagai Sunomono
100

Sushi

Maguro (per piece)
50
Ika Geso (per piece)
50
Shima Aji (per piece)
50
Tamago (per piece)
50
Tako (per piece)
80
Akagai (per piece)
80
Negi Toro (per piece)
80
Shiromi (per piece)
80
Ebi (per piece)
80
Salmon (per piece)
120
Aburi Salmon (per piece)
120
Shime Saba (per piece)
120
Uni (per piece)
120
Tobikko (per piece)
120
Hamachi (per piece)
150
Unagi (per piece)
150
Ikura (per piece)
150
About Nihonbashi Tei
Nihonbashi Tei is a casual dining restaurant that offers authentic Japanese food featuring the best flavors of Japan. They offer various sets such as the Special Lunch Set which is perfect for a delightful afternoon lunch after a busy day at work. You also should now miss their Tempura Fry Set, Donmono Set, and Yakizakana Set along with their ramen set which are undeniably one of the best things that Nihonbashi Tei has to offer.
Nihonbashi Tei Menu Best Seller
Nihonbashi Tei is known for affordable Japanese cuisine. Here are their menu best sellers and hottest picks from their menu collection.
Takoyaki -The saucy and savory goodness of this takoyaki screams nothing but authenticity. It does really taste like the original takoyaki version in Japan with the spices and the flakes on top of it.
Spicy Salmon Sashimi – Of course, I don't want to miss out on one of the all-stars on their menu. This Spicy Salmon Sashimi is enhanced with flavorful toppings with sauce on top of it. It gives the hint of savory and spicy bites and is a highly recommended dish for me.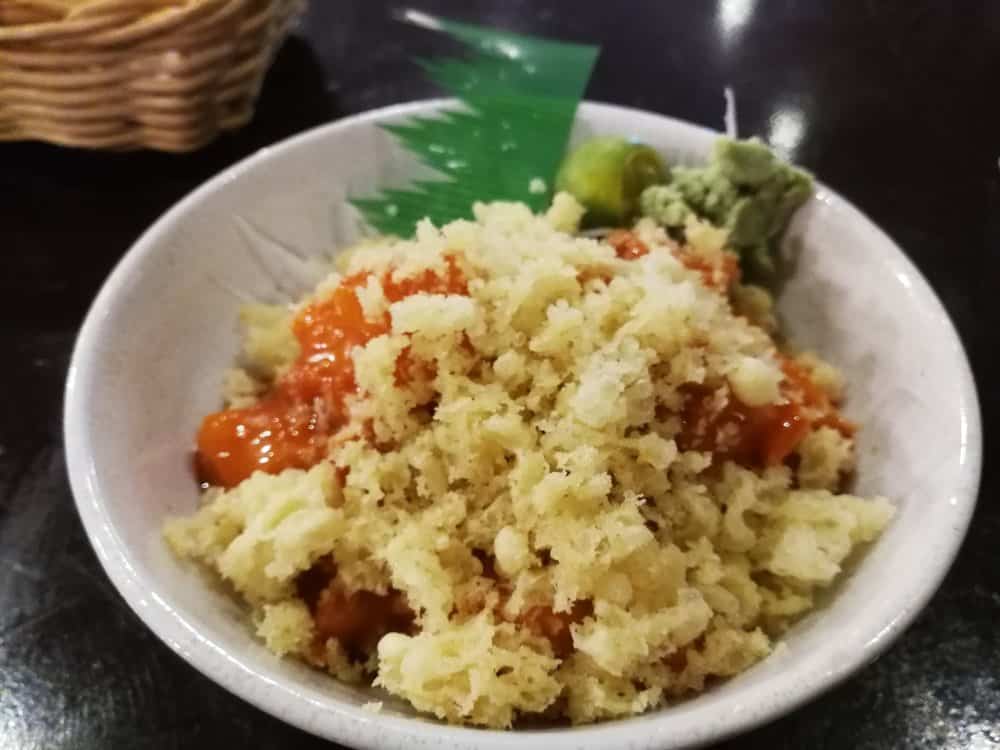 Eel Maki – I also tried their best-selling Eel Maki which is perfect for people who want to feel extra adventurous in their choices. It highlights a flavorful rice under the saucy goodness of meat on top.
Oyakodon – One of the best-selling main dishes menu of Nihonbashi Tei which is my favorite Don Buri. It highlights the flavor of chicken with onion flavors and eggs. It gives you a very enticing look making sure you have an extra savory meal with a great experience.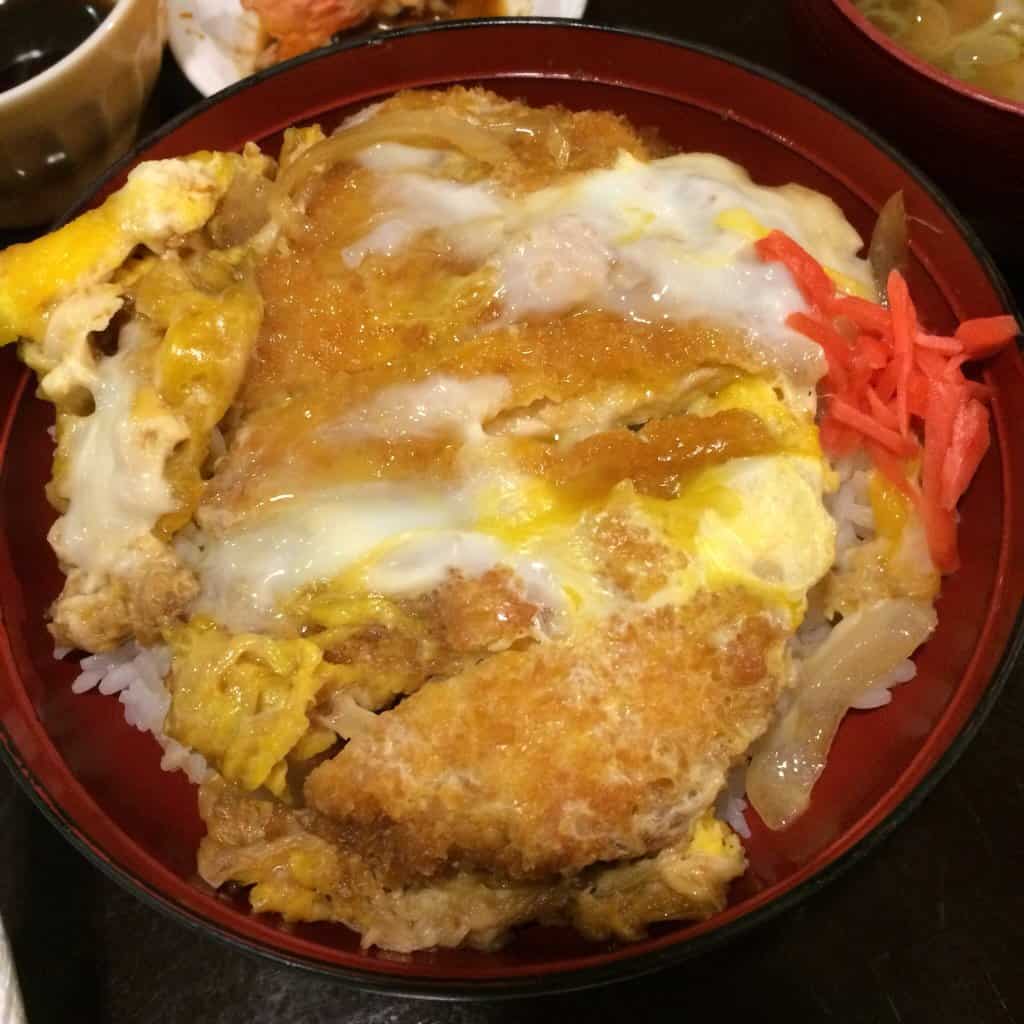 Saba Shioyaki– I rate this meal as 5 out of 5 stars because it is definitely a must-try dish at Nihonbashi Tei with its flavorful bite of Mackerel that is so fresh and packed with spices.
Special Lunch Set
This Special Lunch Set is one of the main highlights in their menu which is also one of the first things that will greet you as you browse along in their flavorful menu collection.
Beef Teppan – This Beef teppan is one of the best Beef teppans you can have right now at the Metro. Just for the beefiness and rich flavor of Beef on a load of vegetables, the Beef Teppan of Nihonbashi Tei menu is so much worth it, especially for your first-time
Special Kakiage Tempura – Nihonbashi Tei's version of kakiage Tempura features thin slices of vegetables, seafood, and shrimp that are battered and deep-fried until they reach the desired texture and color.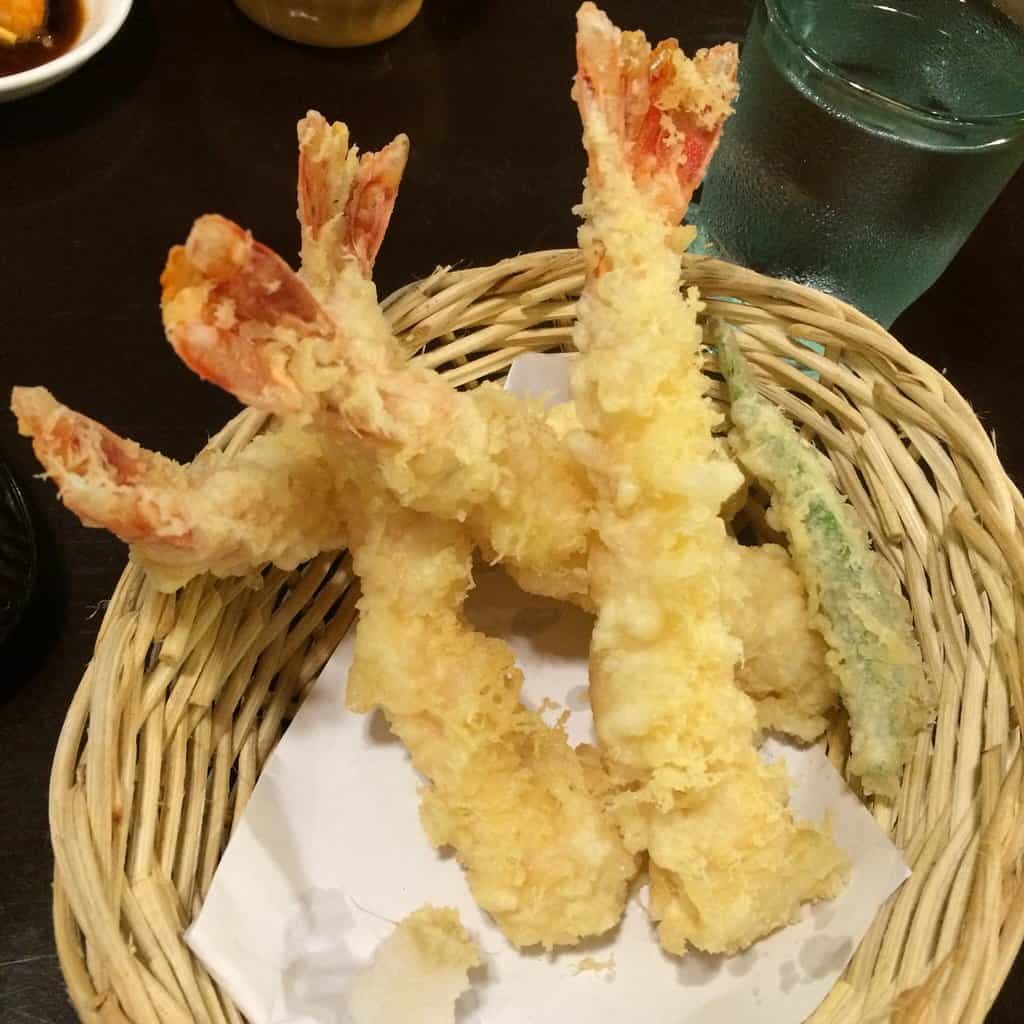 Gomoku Chahan & Gyoza – A mixed vegetable that is swimming in flavors with Gyoza which features the meatiness of ground meat such as the fusion of pork and shrimp along with mixed vegetables and seasonings.
Omu Rice – Omu rice is a short-term term for Omelette Rice in Japan that features flavorful fried rice made out of mixed vegetables, chicken, and other seasonings that are filled on a fluffy omelet.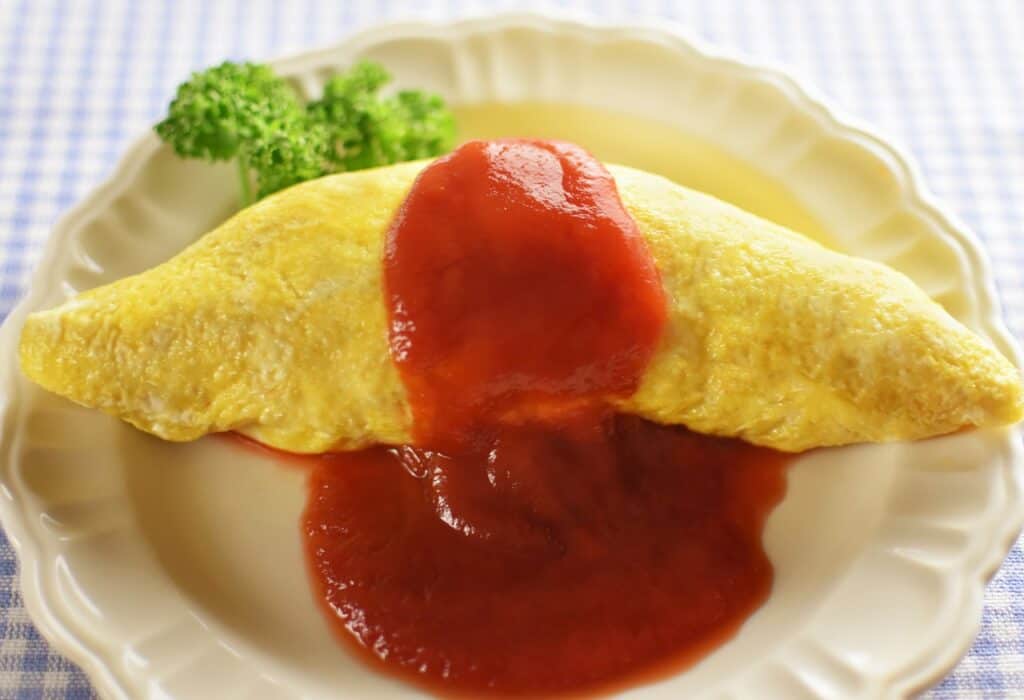 Yakizakana Set
A savory goodness that is filled with sweet and saucy textures of food will greet you in the Yakizakana Collection. Let's know more about them in this list.
Hamachi Teriyaki – This Hamachi Teriyaki offers you the smokey goodness of Hamachi that is coated perfectly with the savory and sweet flavor of teriyaki sauce which is one of my favorite dishes in this collection.
Gindara Teriyaki – Gindara Teriyaki menu of Nihonbashi Tei is known for its unique textures of both oily and rich flavors of Gindara that are intricately prepared in the teriyaki method. The fish gives you an extra crispy outside but the succulent inside is enhanced with the flavorful teriyaki sauce in it.
Salmon Yaki – This grilled salmon gives you a smokey flavor with crispy bites that you will certainly love. It is moist and flaky and the added seasonings truly brought the dish to another level of seafood goodness.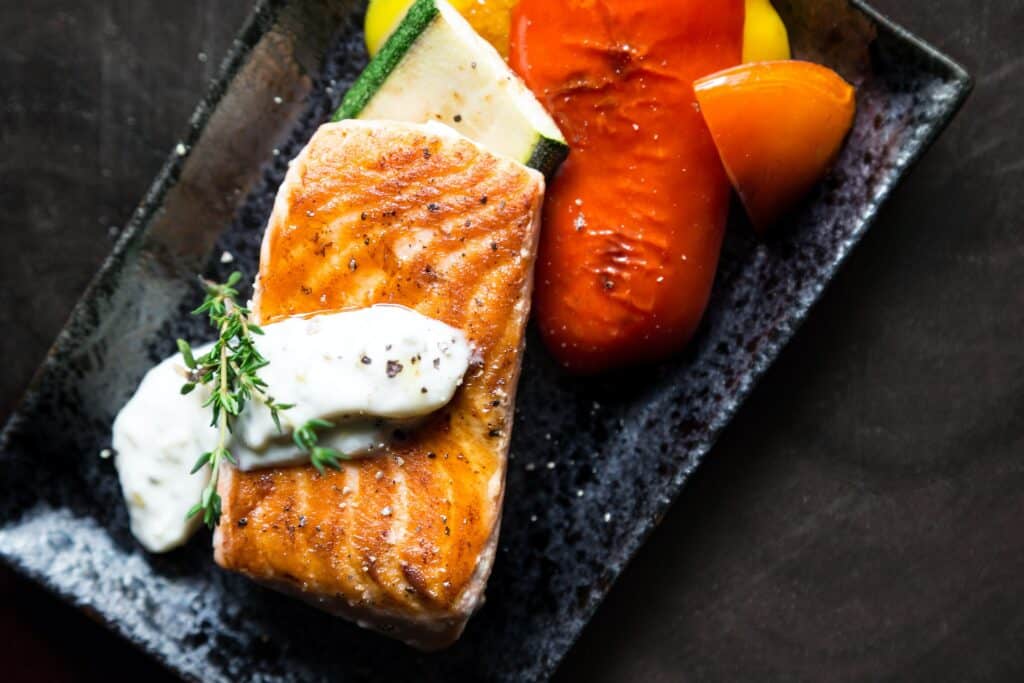 Sanma Shioyaki – The sanma in this dish is prepared by sprinkling salt on it before grilling to lock in all the flavors giving you a crispy and tender flesh while giving you the authentic flavors of the fish.
Nihonbashi Tei Menu Delivery
As of the moment, Nihonbashi Tei does not offer any food delivery service for their customers. They offer dine-in and Take-out options and it is best to visit the shop because the delightful collection of their authentic Japanese cuisine is something you need to see.
Social Media Page
As you explore their menu's authentic flavors and indulge in exquisite creations, here's a tantalizing tidbit: connect with them on social media to make your dining experience even more extraordinary!
Facebook: https://www.facebook.com/nihonbashitei
Frequently Asked Questions in Nihonbashi Tei
What type of cuisine does Nihonbashi Tei offer?
Nihonbashi Tei offers a wide range of available Japanese cuisine that is packed with authentic flavors of Japan and quality ingredients that come with very reasonable prices.
What is Nihonbashi Tei known for?
It is known for its flavorful sets such as its Donmono Set and Ramen Set.
What are the operating hours of Nihonbashi Tei?
Nihonbashi Tei operates every day from 11 AM until 2: AM.
Are there ways I can reach the Nihonbashi Tei staff?
Yes, you can reach them via this contact number +6328188893.
Where is Nihonbashi Tei located in the Philippines?
Nihonbashi Tei is located at 1030 A. Arnaiz Ave. Makati City Metro Manila, Manila, Philippines.
Conclusion
In conclusion, Nihonbashi Tei offers a great selection of Japanese menus with overwhelming support from their customers. The food is great and the wide range of selection they offer is another great point for the restaurant because they offer so many choices so you can really find something to love and something to share with your family. One thing that I need to suggest is for them to also focus on boosting their marketing by taking advantage of Facebook and Tiktok because they do really offer a competitive quality of Japanese cuisine and it is a grave mistake not letting the general public be aware that Nihonbashi Tei restaurant exists in the busy road of Metro Manila.