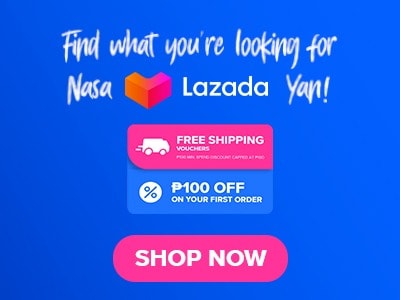 If you are looking for a great view while on your food escapade then you will for sure be interested in this place that I want to recommend. This place offers not only good food but also a great view of Makati City lights. The view at Firefly Roofdeck is absolutely stunning that's the reason why you shouldn't miss this place. Have you heard about them? If not and you're interested in our topic for today then take a little time to read this article. This write-up will highlight what you need to know about Firefly Roofdeck, what is their best sellers menu and what are the prices of their items. I'm taking too long for an introduction so won't delay things anymore, and without further ado let's start!
Below, you'll find the updated list of Firefly Roofdeck menu prices.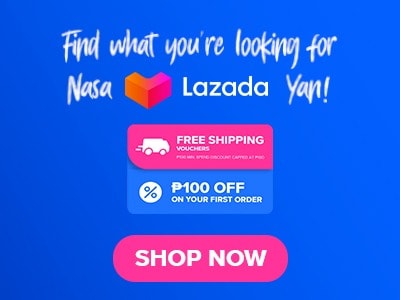 Menu Items
Price (PHP)

Salad

Ensalata Mixta
195

Soup

Crema De Campiones
175

Sandwich Burgers

Classic American Burger
695
Grand Club Sandwich
495
Blt Sandwich
385

Pizza

Supremo Pizza
475
Margherita Pizza
400

Pasta

Spaghetti Bolognese
295
Fetuccini Alfredo
350
Aglio Olio
475

Bar Chow

Chicken Fingers
295
Chicken Inasal
345
Pansit Guisado
375
Bulalo
550
Sinigang Na Baboy
350
Sinigang Na Hipon
695

Main Course

Beef Salpicao
450

All Day Breakfast

American Breakfast
495
Pinoy Big Breakfast
495
Continental Breakfast
495
Salmon Fillet
850

Rooftop Barbecue

Grilled Salmon
850
Grilled Liempo
475
Beef Tenderloin 300g
1195
Rib Eye 300g
1595
Chicken Breast
375

Beer

San Miguel Pilsen / Light
120
San Miguel Super Dry
140
Brew Kettle
140
Red Horse
120
Budweiser
280
Heineken
220
Stella Artois
320
Corona Beer
350
Smirnoff Mule
130

Soda

Coke Regular, Zero, Light
99
Sprite
99
Royal Tru Orange
99
Tonic Water Se
140
Soda Water Schweppes
140
Ginger Ale Schweppes
160
Red Bull
160

Tea

Black Tea
90
English Breakfast
90
Earl Grey
90
Moroccan Mint
90
Chamomile
90
Pare Green Tes
90
Darjeeling Tea
90
House Biend Leed Tea
90

Coffee (Hot/Iced)

Frewed Coffee
110
Espresso
110
Card Americano
110
Double Espresso
170
Cappuccino
150
Cafe Latte
150
Cafe Mocha
160

Aperitif

Negroni
230
Dirty Martini
220
Okd Fashion
230
Cosmopolitan
250
Rum Punch
220
Margarita
270

Digestif

Chocolate Martini
220

Bellini, Mimosas, Sangrias

Grand Bellini
200
Grand Mimosa
200
White Sangria
265
Red Sangria
265

Long Drinks

Long Island
250
Mai Tai
230
Weng Weng
260
Grand Paradise
260
Blue Motorcycle
250
Zombie
250
About Firefly Roofdeck
Firefly Roofdeck is a restaurant that is located on the 32nd floor of the City Garden Hotel located in Makati. This restaurant is a great spot where a great view comes with good food. Firefly Roofdeck is one of the most trending rooftop bars in Makati City that gives great ambiance for any occasion, whether you need a romantic setup, a night out with your best buddies, or a meeting regarding business. Firefly Roofdeck menu has a wide range of delicious and carefully created dishes from classic ones to those innovative and new creations.
They use only the freshest ingredients to ensure the quality of their products in every serving so that their customers will have a bite enriched with great flavors. They also have mixologists those experts will make the perfect cocktails to complete your every meal, so whether you like it outside enjoying the stars while dining their location will provide a great dining experience that is truly unforgettable.
Their concept is really great it actually attracts a lot of customers millennials or Gen Z. If you're planning to go and visit them just make sure that you will go early since they are expecting a lot of guests and they are a first come first served restaurant to so the earlier you go the more chance that you will get a chance to have the perfect seat highlighting the city of Makati.
Firefly Roofdeck Menu Best Sellers
Here are some samples of Firefly Roofdeck's best-selling items.
Spanish Paella – The Spanish paella version of Firefly Roofdeck is surprisingly cheaper than other restaurants, For only a few hundred you may now get the chance to enjoy this delightful and delicious; Spanish dish made from tomato, rice, chicken, seafood, chorizo, olives, and peppers before being topped with lemon.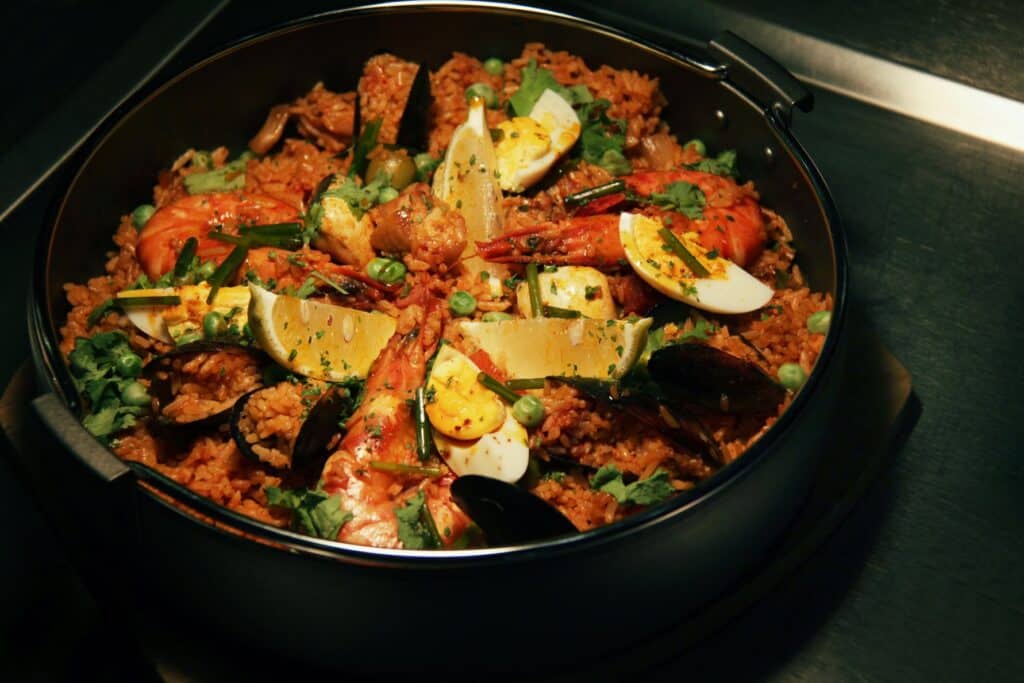 This dish tastes really good and has a lot of different flavors that complement each other. Spanish paella is a classic favorite dish that is loved by a lot of people whether millennials or Gen Z the customer is. This is also a must-try item and one of their best-selling dishes.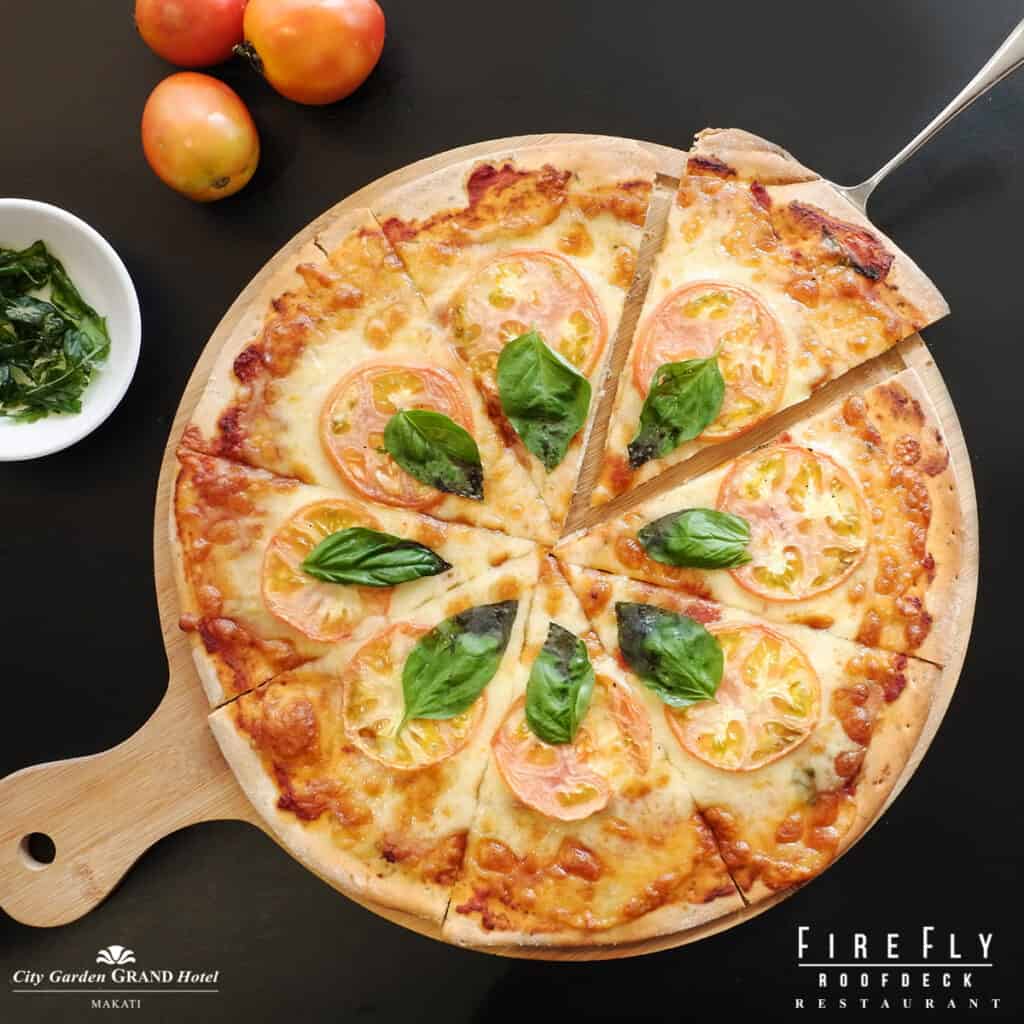 Crispy Pata – Crispy pata is a classic Filipino favorite. This Firefly Roofdeck version menu of crispy pata offers a crispy and really tasty dish. This is perfect with drinks or to be specific with a beer. I thought at first that since the crispy pata has already sitting in that place for a couple of minutes it might lose its crispiness but I was wrong, still crispy and really good. The meat on their crispy pata is tender and not too oily and it already has a flavor along with it even without the dipping sauce. Crispy pata is one of their best-selling items and also a must-try.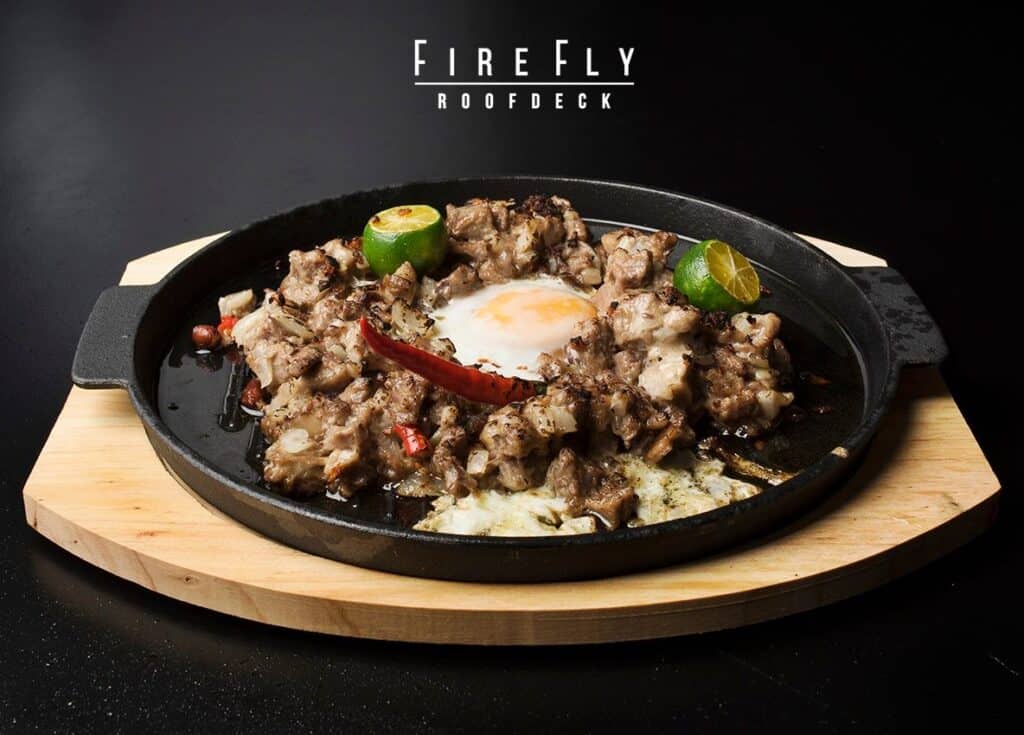 Vietnamese Spring Rolls – The Vietnamese spring roll version of Firefly Roofdeck is made with a rice paper roll that they stuffed with some fillings such as prawns, pork, rice vermicelli, and vegetables. This one is served at room temperature and is also one of the most recognized dishes in Vietnam.
Usually partnered alongside Pho noodles. The Vietnamese spring rolls are one of the most flavorful items on their menu as it has all the taste that you need because of the dipping sauce. Vietnamese spring rolls are also one of their top-selling items and a must try too.
Firefly Roofdeck Menu Delivery
You can now enjoy the fantastic offerings from Firefly Roofdeck in the comfort of your own home. They're available for delivery every day from 4:00 p.m. until 11:44 p.m. To savor your favorite Firefly Roofdeck dishes, simply reach out to them by calling (02) 8554-3429. It's as easy as that!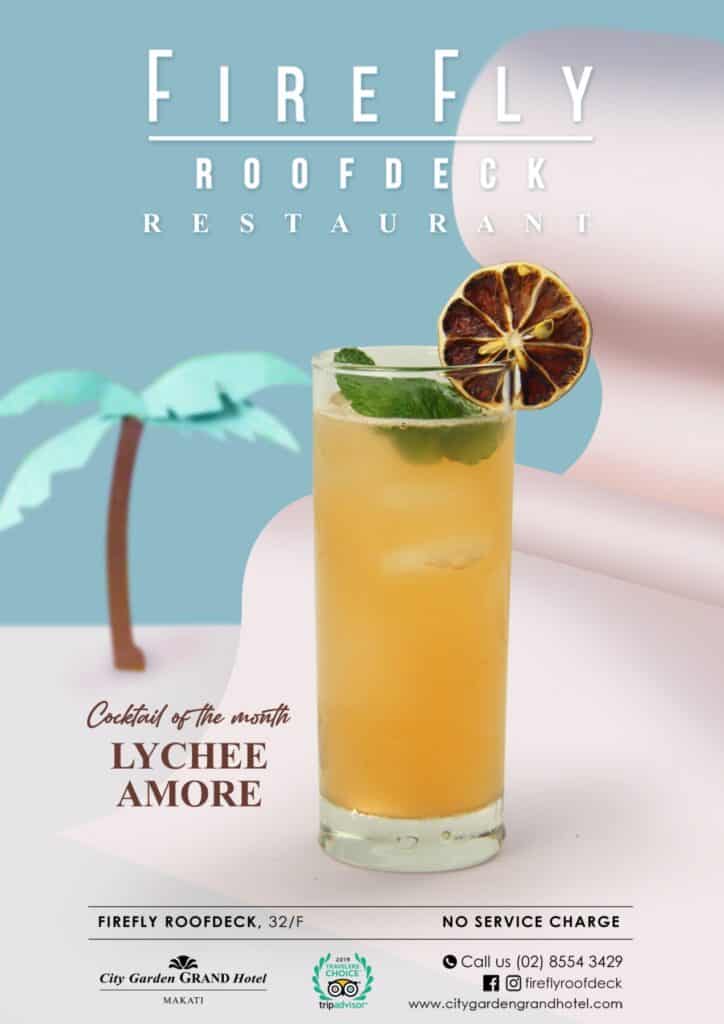 Social Media Pages
Following them on social media channels isn't just about enjoying exceptional cuisine – it's about embracing a dining journey that celebrates the magic of dining with a view and the love for unforgettable moments.
Facebook: https://www.facebook.com/FireflyRoofdeck
Instagram: https://www.instagram.com/fireflyroofdeckrestaurant
Website: https://www.citygardengrandhotel.com/firefly.html
FAQs
Where is Firefly Roofdeck located?
They are located on the 32nd floor of City Garden Grand Hotel, Makati Avenue corner Kalayaan, Poblacion Makati City.
What are the business hours of Firefly Roofdeck?
Firefly Roofdeck is open from Mondays to Sundays from 7:00 a.m. until 2:00 a.m.
How to contact Firefly Roofdeck?
You can contact Firefly Roofdeck by simply calling (02)8554-3429 for Makati landline. Call them on mobile numbers at 0915-112-6838 or 0956-540-1586.
How to book a reservation at Firefly Roofdeck?
For your reservation, you may go to their website at https://www.citygardengrandhotel.com/firefly.html
Can I bring a toddler to Firefly Roofdeck?
Yes, actually you can bring it. Kids are not more than 2 years old however if you're planning to go with kids 4 years old until 18 they must be accompanied by adults that is also paying customer.
Conclusion
If you're looking for a place where you can enjoy a serene swimming experience, sip on their refreshing drinks, and be surrounded by breathtaking views of Makati City, Firefly is the place to be. What truly sets Firefly Roofdeck apart is actually the hospitality and warmth of their dedicated staff. Firefly Roofdeck menu also has a lot of delicious items to enjoy and try. Whether you're looking for relaxation, a romantic evening with your special someone, or just looking for a simple and memorable experience, Firefly Roofdeck Makati will surely leave an indelible mark on your heart. Highly recommended it; had a great time exploring their menu as well. Thumbs up!