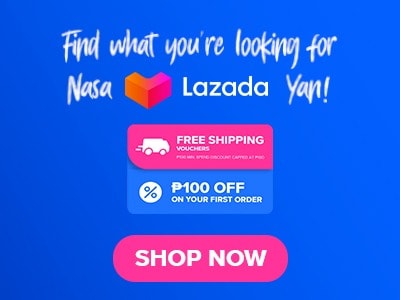 Hey, ramen lover! You've got to check out the amazing Araya Ramen menu – it's like a treasure trove of deliciousness! They make these super filling and cozy bowls of ramen using the freshest ingredients that'll make your tummy super happy. Imagine having different kinds of ramen – like regular, hot, and special ones – all waiting for you to try. They've got flavors like beef, miso, karamiso, tantanmen, shoyu, and shio – it's like a ramen wonderland! Oh, and guess what? If you're looking for halal options, they've got you covered with choices like Roast Beef and Scallop Hotate. Perfect if you don't eat pork! But that's not all – they also have donburi, bento lunch boxes, ramen sets, yummy side dishes, and drinks. So, if you're up for a seriously tasty meal with lots of choices, Araya Ramen is where you want to be. It's like a flavor adventure waiting to happen!
Below, you'll find the updated list of Araya Ramen menu prices.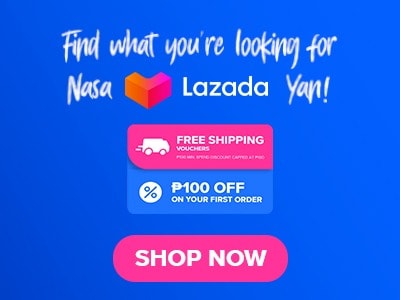 Menu Items
Price (PHP)

Regular Ramen

Araya Miso Ramen
280
Araya Special Miso
395
Shio Ramen
250
Special Shio
360
Shoyu Ramen
250
Special Shoyu
360
Add Ons
Noodle (70g)
70
Seasoned Boiled Egg
60
Grated Garlic
50
Roasted Pork Fillet
180

Hot Ramen

Kara-Miso
315
Special Kara-Miso
430
Mild Kara-Miso
350
Special Mild Kara-Miso
450
Aka Tantan Men
395
Shiro TanTan Men
395

Special Ramen

Aburi Chashu (Miso/Karamiso)
560
Aburi Chashu (Mild Karamiso)
560
Stamina (Miso)
395
Stamina (Kara Miso)
430
Stamina (Mild-Karamiso)
450
Kogashi Nin-Niku (Regular) (Miso/Shoyu/Shio)
315
Kogashi Nin-Niku (Special) (Miso/Shoyu/Shio)
425

Other Noodles

White Miso Ramen (Regular)
330
White Miso Ramen (Special)
445
Roast Beef Ramen (Halal)
470
Scallop Hotate Ramen (Halal)
500
Beef Ramen (Regular)
300
Beef Ramen (Special)
415

Ramen Set's

Aburi Chashu Special Set with Gyoza & Chahan
900
Stamina Miso Ramen Set's
685
TanTanmen Set's
730
Add Ons
Chahan
170
Gyoza
170
Karaage
170
Takoyaki
130

Donburi (Rice Bowl)

Gyudon Beef Rice
300
Shogayaki Pork Ginger Rice
290
Teriyaki Chicken Rice
260
Yakiniku Don Grill Beef Rice
340

Bento Lunch Box

Chicken Karaage Bento
220
Gyudon Beef Gyoza Bento
340
Shogayaki Pork Gnger Gyoza Bento
320
Teriyaki Chicken Gyoza Bento
280
Yakiniku Grill Beef Gyoza Bento
360

Side Menu

Aji Tamago (Seasoned Boiled Egg)
60
Cha-han
200
Cha-Shu (Boiled Pork Fillet)
180
Chashu Don (5 pcs Boiled Pork with Rice)
180
Gyoza
200
Kaedama (Refill Noodle) (70g)
80
Karaage (Fried Chicken Fillet)
200
Ninniku (Grated Garlic)
50
Rice
60
Takoyaki
160
Coca-Cola
90
Coca-Cola Zero
90
Four Season
120
Mango Juice
120
Pineapple Juice
135
Sprite
90
About Araya Ramen
Araya Ramen features heartwarming ramen and authentic Japanese cuisine. The chef of this ramen house envisions serving delicious and affordable ramen that will give diners a satisfying ramen experience. Each bowl of ramen and donburi it serves is well-crafted, resulting in an exciting combination of flavors and textures. This restaurant has a cozy Japanese ambiance that matches well with the flavorsome dishes it serves.
Araya Ramen Menu Best Seller
Araya Ramen is known for its ramen dishes that are authentic, unique, and flavorful. The best-selling ramen dishes of this restaurant are well-loved for their premium taste, freshness, and savory flavors.
Araya Special Miso – Miso is one of the popular variants of ramen as it is packed with delicious flavors. This special miso of Araya Ramen consists of savory broth, delicious noodles, Naruto, cabbage, pork, and other special ingredients.
Aka TanTan Men – This TanTan Men is well-loved for its comforting goodness and lightly spicy flavor. It is made up of vegetables and meat combined perfectly, making it one of the best-selling ramen noodles. The sesame seeds are also sprinkled on it to add extra flavor, making each sip and bite more satisfying.
Aburi Chashu – It comprises 140 grams of noodles, seven pieces of flavorful chashu, a hard-boiled egg, vegetables, and other secret spices. This Aburi Chashu is one of the special ramen dishes of this restaurant, available in miso, karamiso, and mild karamiso varieties.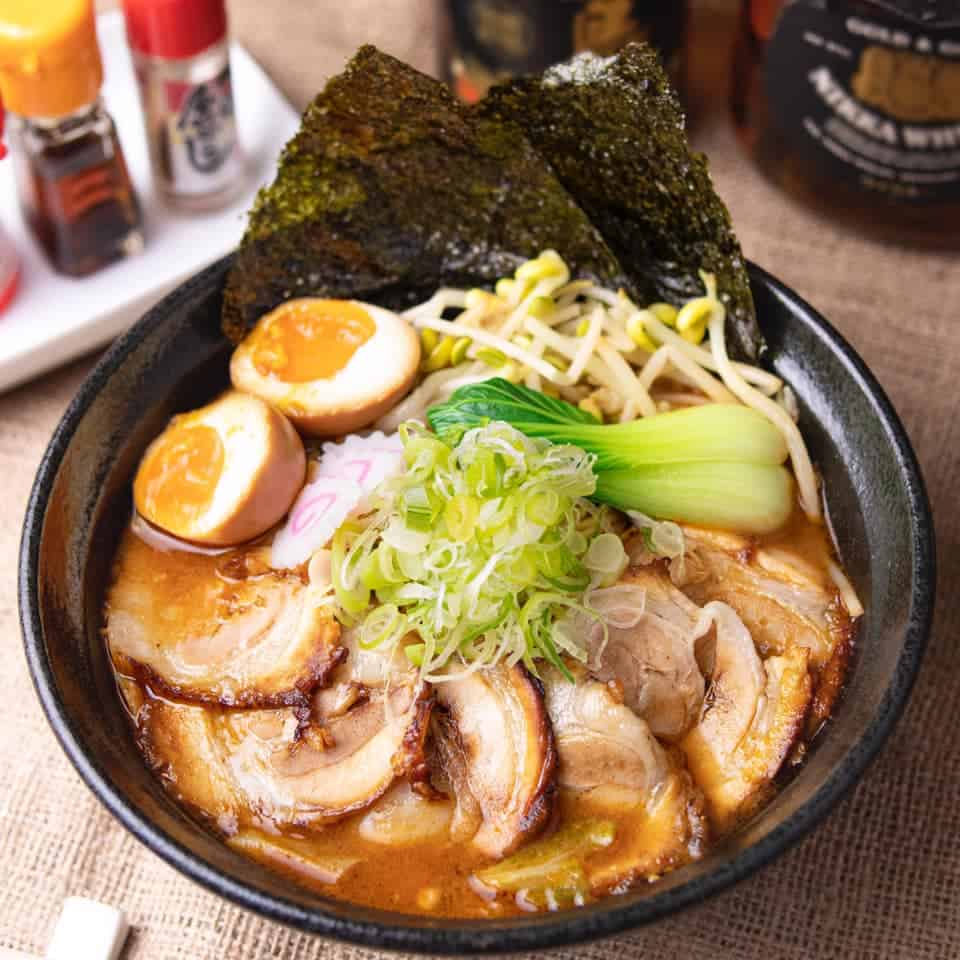 Shiro Tan Tan Men – Shiro-Tantan is one of the crowd-pleasing ramen noodles, as it has a perfect mix of creaminess and spiciness. The surprising goodness of this ramen in every slurp will give you an enjoyable meal.
White Miso Ramen – White Miso Ramen is an excellent choice for those wanting a sweet and mild flavor noodle. The tender and flavorsome meat and other fresh and authentic ingredients of this meal are well-combined in this dish.
Regular Ramen
The regular ramen of this restaurant consists of miso, shio, and shoyu variants. You can add more noodles and toppings, such as seasoned boiled egg, roasted pork fillet, and grated garlic, to make your meal more pleasurable.
Shoyu Ramen – It is well-loved for its flavorsome toppings, chewy soft noodles, and light soy sauce-based broth. This is one of the classic types of ramen popular in Japanese cuisine that always pleases the crowd's palate.
Shiyo Ramen – The Shiyo ramen menu of Araya Ramen has a familiar taste as its broth is flavored with salt and chicken. This noodle has a light and transparent appearance, making it simple and distinctive yet flavorsome.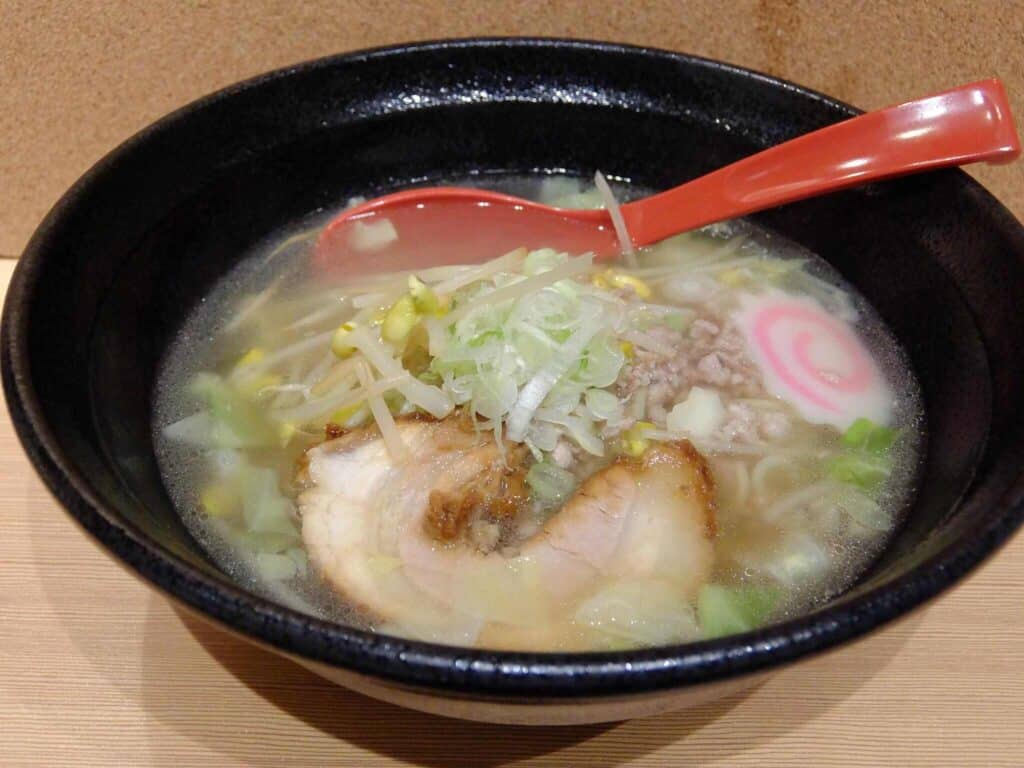 Miso Ramen – This is one of the classic and most popular types of ramen, commonly served in different ramen restaurants, as it is mouthwatering and bursting with flavors. It comes with fresh vegetables, meat, egg, and other Japanese ingredients and spices that make it appetizing.
Hot Ramen
The Hot Ramen served by this restaurant is remarkable for its hot and spicy flavors. It comprises tantan men, karamiso, and mild karamiso that come in different spice levels, such as mild, medium, and hot. This Araya Ramen menu is highly recommended for people who love spicy foods.
Kara-Miso – Known for its spicy flavor, this Kara-Miso is sure to wake up your senses with its hot level of spiciness. The spicy and umami flavor profile of karamiso blends perfectly, giving this dish an appetizing flavor.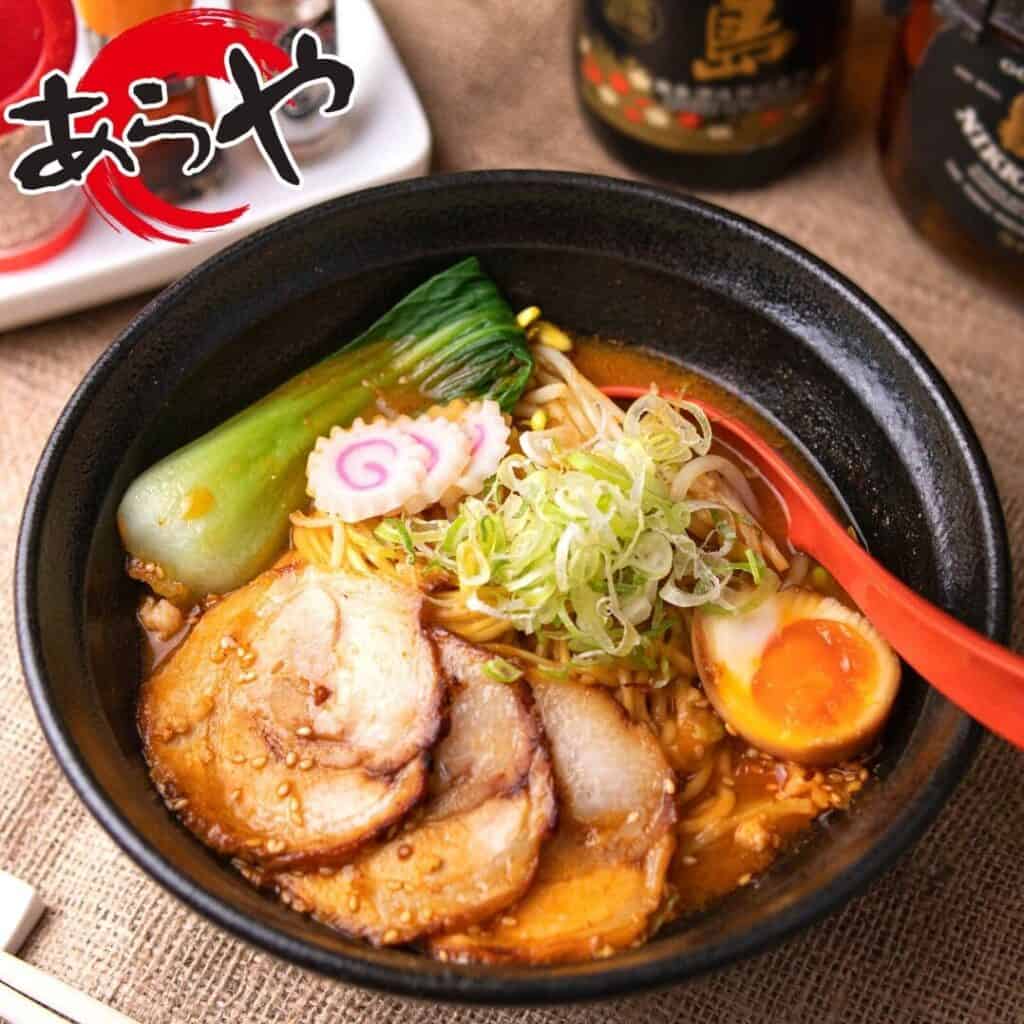 Mild Kara-Miso – If you want a less spicy Kara-Miso, this mild kara-miso is perfect. The flavors and textures of noodles and their toppings complement well with the spicy flavor of the broth, making it enticing.
Special Mild Kara-Miso – Level up your kara-miso experience with this special ramen that contains more toppings. This special mild kara-miso is an excellent choice for those who want a filling and a more flavorful ramen.
Araya Ramen Menu Special
The special ramen offered by this restaurant includes Aburi, Stamina, and Kogashi, available in different flavors. These filling and satisfying noodles are topped with flavorful dishes such as seasoned hard-boiled egg, Naruto, chasu, bean sprouts, cabbage, and chashu.
Aburi – Chasu is the special ingredient of this dish, loved by customers from all walks of life. This pork belly gratifies each bite as it has a tender texture, savory flavor, and melt-in-your-mouth goodness.
Stamina – This stamina ramen is made of soy-based soup, notable for its garlicky and spicy notes. It is believed to give stamina as it has a gratifying taste and contains essential nutrients that will make you active and productive throughout the day.
Kogashi – The burned brown garlic is this cuisine's highlight and a special ingredient that makes its taste unique. Its broth is available in miso, shoyu, and shio flavors, so you will surely find the one that will satisfy your palate.
Ramen Set
Araya Ramen offers different ramen sets that will give you a filling and complete meal. It offers Aburi Chashu Special Set with gyoza and chahan, Stamina Miso Ramen Set with Takoyaki and Karaage, and TanTan Men Set with gyoza and chahan. The Japanese cuisines that you can add to these ramen sets are gyoza or dumpling, chahan or fried rice, karaage or fried chicken, and Takoyaki, a popular snack in Japan.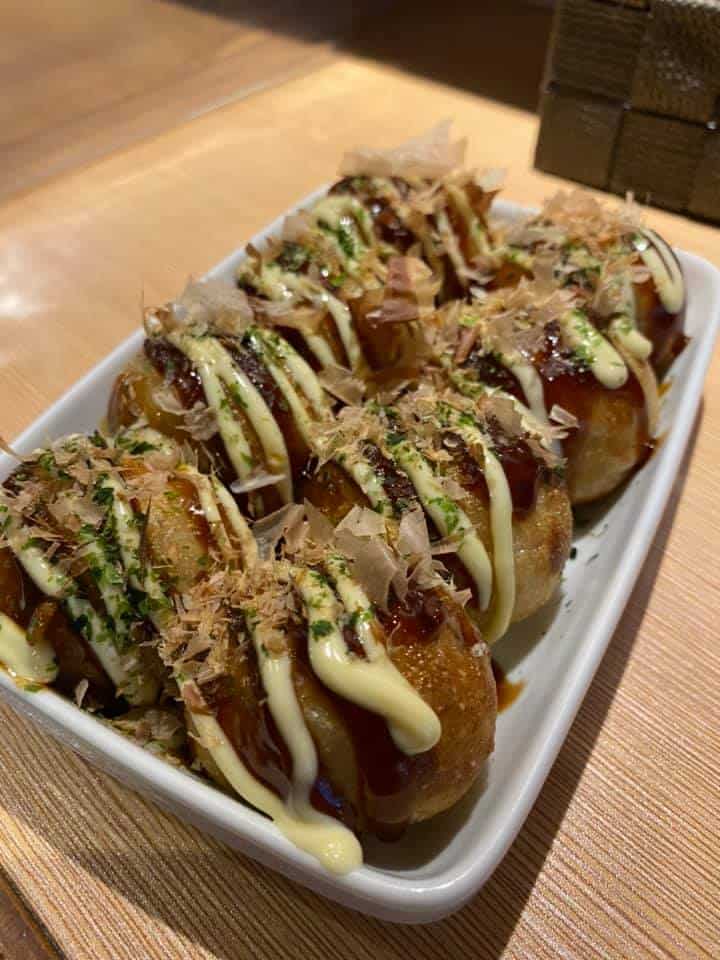 Bento
The bento or lunch box served by Araya Ramen is a convenient meal you can enjoy anywhere, such as at home, school, or office. It offers Chicken Karaage, Teriyaki Chicken Gyoza, Gyudon Beef Gyoza, Shogayaki Pork Ginger Gyoza, and Yakiniku Grill Beef Gyoza. These bento boxes come with rice and flavorful side dishes to give you an exciting and enjoyable meal.
Araya Ramen Menu Delivery
Contact Araya Ramen at (02) 8888-4422 or 0925-815-2227 to arrange your order via Lalamove and other delivery platforms. Its dishes are also available on the application of SM Malls Online.
Araya Ramen Social Media Pages
Embrace the magic of Araya Ramen and discover a symphony of flavors that will warm your heart and captivate your palate. Share your slurp-worthy moments with them and join their vibrant social media pages, where every bowl is a celebration of taste and tradition!
Facebook: https://www.facebook.com/ayara.ramen.DelaRosa/
Instagram: https://www.instagram.com/arayasmmm/
FAQs
Where is Araya Ramen located in the country?
Here are the locations of Araya Ramen Philippines:
Dela Rosa (Dela Rosa Street corner Dela Rosa Rd1, Legaspi Village, Makati, Philippines)
SM City Sucat (Food Court, SM City Sucat, Parañaque City, Parañaque, Philippines)
SM Megamall (Food Court, Building A, SM Megamall, Mandaluyong City, Metro Manila, Manila).
What types of ramen does Araya Ramen Philippines serve?
Miso, Shiyo, Shoyu, Karamiso, TanTan Men, Aburi, Stamina, Kogashi, Roast Beef, Scallop Hotate, and Beef are the types of ramen served by Araya Ramen Philippines.
Can I customize my ramen at Araya Ramen Philippines?
Araya Ramen Philippines do not offer customization options for their ramen products.
Does Araya Ramen offer takeout or delivery services?
Yes, Araya Ramen offers takeout and delivery services through SM Malls Online and their partnered platforms.
Conclusion
The Araya Ramen has a delicious and affordable Japanese menu. If you're trying their food for the first time, I suggest you go for the Araya Miso Ramen. It's super tasty and can be addicting so you'll want for more! You can find their restaurants in easy-to-reach places, so it's simple to get there and enjoy a great meal.