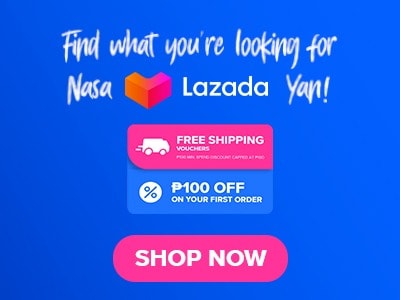 Looking for a place that serves an array of Japanese dishes that could cater to different tastes and preferences? Or you haven't had a taste of Japanese cuisine and are looking for a place that could introduce you to a world of Japanese cuisine? Then Watami is the place you should be! From fresh and delectable sushi and sashimi to hearty and comforting ramen, Watami offers an authentic and contemporary Japanese dining experience for both Japanese cuisine lovers and those that want to try them for the very first time. The menu is carefully created to ensure a balance of traditional flavors and modern twists that would cater to a wide range of customers.
Below, you'll find the updated list of Watami menu prices.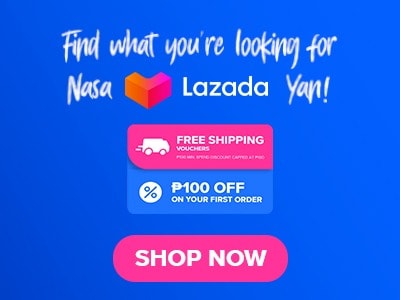 Menu Items
Price (PHP)

Appetizers

Aburi Cheese Gyoza
360
Watami Nachos
290
Scallops Poppers
165
Appetizer Set
655
French Fries
250
Homemade Gyoza
325
Nori Nachos
290
Deep Fried Tofu With Tempura Sauce In Stone Pot
360
Clams Cooked In Stone Pot With Japanese Style Sauce
365
Mozzarella Balls
400
Japanese Fried Calamari
480

Soups & Salads

Miso Soup
115
Sashimi Salad
655
Green Soybean
160
Cucumber Kani Salad
525
Caesar Salad With Teriyaki Chicken
525
Watami Salad
545
Wakame Soup
115

Sashimi

3 Kinds Sashimi
875
Saba Sashimi
505
Tuna Sashimi
545
Fatty Salmon Sashimi
590
Salmon Sashimi
580

Aburi

Tuna Tartare
500
Tuna Aburi
435
Tuna Taco Aburi
435
Shrimp Aburi
455
Salmon Taco Maki Aburi
525
Salmon Aburi
545

Classic Sush

i
Spicy Salmon Roll
470
Spicy Tuna Roll
470
California Roll
475
Kani Roll
360
Spicy Salmon Tempura Roll
490

Premium Sushi

Spicy Salmon Bowl
635
Volcano Roll
454
Salmon Maki with Miso Sauce
545
Ebi Dynamite Roll
600
King Dragon Roll
655

Seafood

Grilled Tuna
545
Grilled Mackerel
525
Salmon Teriyaki
830
Stir Fried Udon with Seafood
545
Premium Grilled Salmon Head
545

Katsu

Pork Cutlet
690
Special Katsu Curry Rice
635
Chicken Cutlet
690

Meat

Chicken Karaage
360
Crispy Chicken Wings
545

Ramen

Chasu Tonkostu Ramen
600
Spicy Miso Ramen
600

Tempura

Assorted Tempura
545
5 Pieces Shrimp Tempura
580

Skewers

Assorted Chef's Select Skewers
715
Diced Beef
360
Chicken Balls Skewers
195
Salmon Teriyaki with Garlic
390
Chicken with Bell Pepper
305
Tofu with Miso Mayo
160
Tuna with Ponzu Raddish
370
Shiitake Mushroom
195
Eggplant with Beef Gyudon
380
Mozzarella Mochi
160
Chicken Heart
105
Chicken Skin
105
Chicken Liver
115
Chicken Thighs
140
Bacon Quail Egg
140
Roasted Beef And Spring Onion Roll
170
Pork And Enoki
180
Chicken Wings
260
Assorted Chicken Skewers
610

Hot Pot

Seafood Balls
580

Stone Pot

Tuna Stone Pot
510
Salmon Rice in Stone Pot
580
Pepper Beef Rice in Stone Pot
545

Teishoku

Chicken Teriyaki Teishoku
800
Chicken Katsudon Green Tea Soba Set
875
Pork Katsudon Green Tea Soba Set
875
Chicken Katsu Curry Set
745
Special Curry with Pork Cutlet Set
745
Tempura Green Tea Soba Set
765
Gyudon Set
985
Tempura with Cold Udon Set
655
Tempura with Cha Soba Set
765
About Watami
Watami is a Japanese restaurant chain that originated in Japan and has expanded to several countries, including the Philippines. It is known for offering a wide range of authentic and contemporary Japanese dishes, including sushi, sashimi, ramen, tempura, and various grilled items. The restaurant emphasizes using fresh ingredients to create delicious and flavorful Japanese dishes that can cater to different tastes and preferences. It has a diverse menu that strictly focuses on traditional Japanese cooking techniques as the restaurant aims to bring the essence of Japanese cuisine to its customers in the Philippines.
Watami Menu Best Seller
Discover a captivating compilation of Watami's most beloved Japanese-inspired dishes, gracefully highlighted in this menu as the crown jewels of their culinary offerings. These signature items are a true embodiment of their essence and the culinary excellence that Watami is renowned for.
Salmon Teriyaki – This teriyaki is a delicious and satisfying dish, made from fresh salmon that is grilled to perfection and then glazed with the sweet and savory teriyaki sauce which enhances the natural flavors of the fish.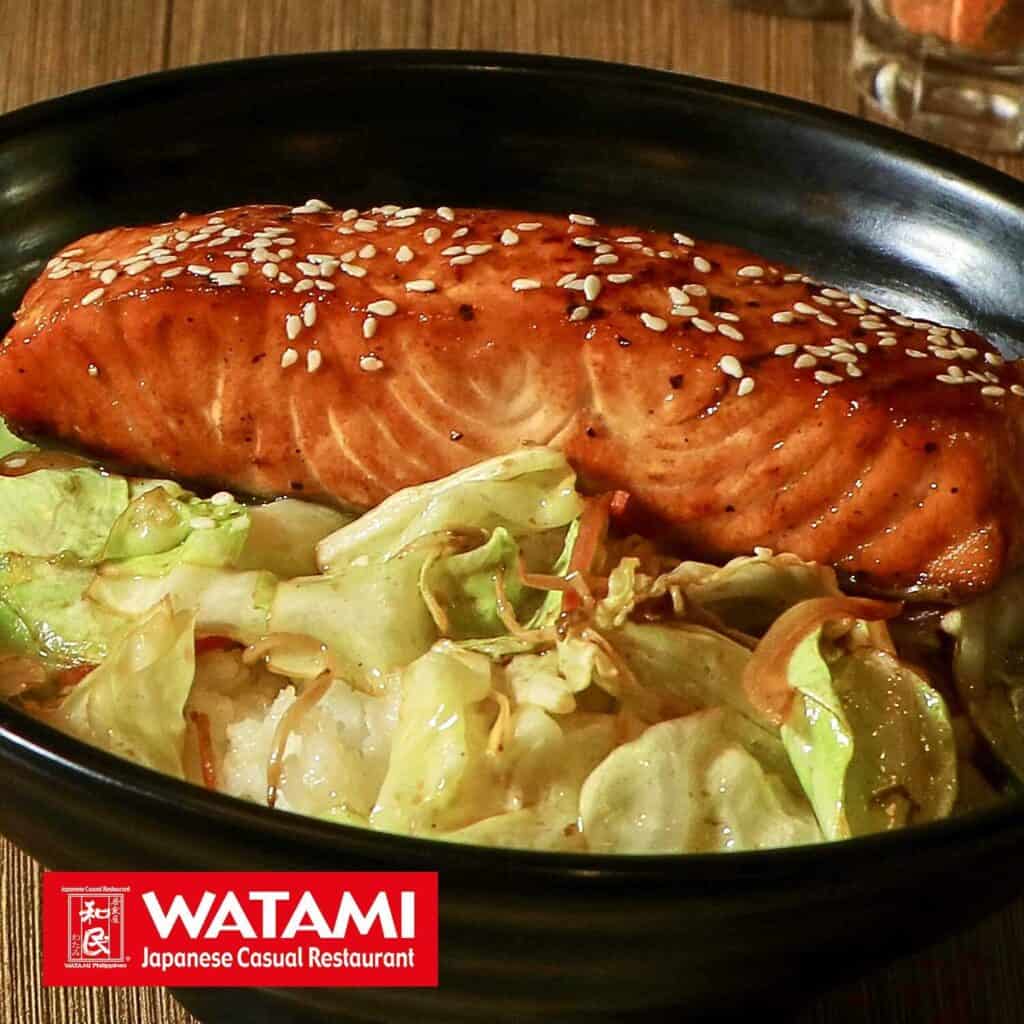 Pork Cutlet – The pork cutlet, also known as tonkatsu, is one of the many popular Japanese dishes that Watami made a few unique twists on. Watami's pork cutlet is breaded and deep-fried until it becomes golden brown and is then served with a tonkatsu sauce and a side of shredded cabbage giving the dish new flavors and textures.
Chicken Cutlet – Similar to the pork cutlet, the chicken cutlet is breaded and deep-fried to crispy perfection. This tender and flavorful chicken dish is served with a side of cabbage and a tonkatsu sauce that gives it new flavors and textures.
Chicken Karaage – The chicken karaage at Watami is a must-try for those who love Japanese fried chicken. The bite-sized chicken pieces are marinated in a flavorful mixture of soy sauce, ginger, and garlic, then lightly coated in potato starch and deep-fried to achieve a crunchy exterior resulting in a tender and juicy chicken with a delicious umami flavor.
Chasu Tonkostu Ramen – This ramen has a rich and creamy tonkotsu broth that is made from simmering pork bones for hours, resulting in a flavorful and creamy base. The ramen is topped with tender slices of chasu, bamboo shoots, soft-boiled egg, and green onions. This ramen is a perfect choice for those looking to warm up and enjoy classic Japanese comfort food.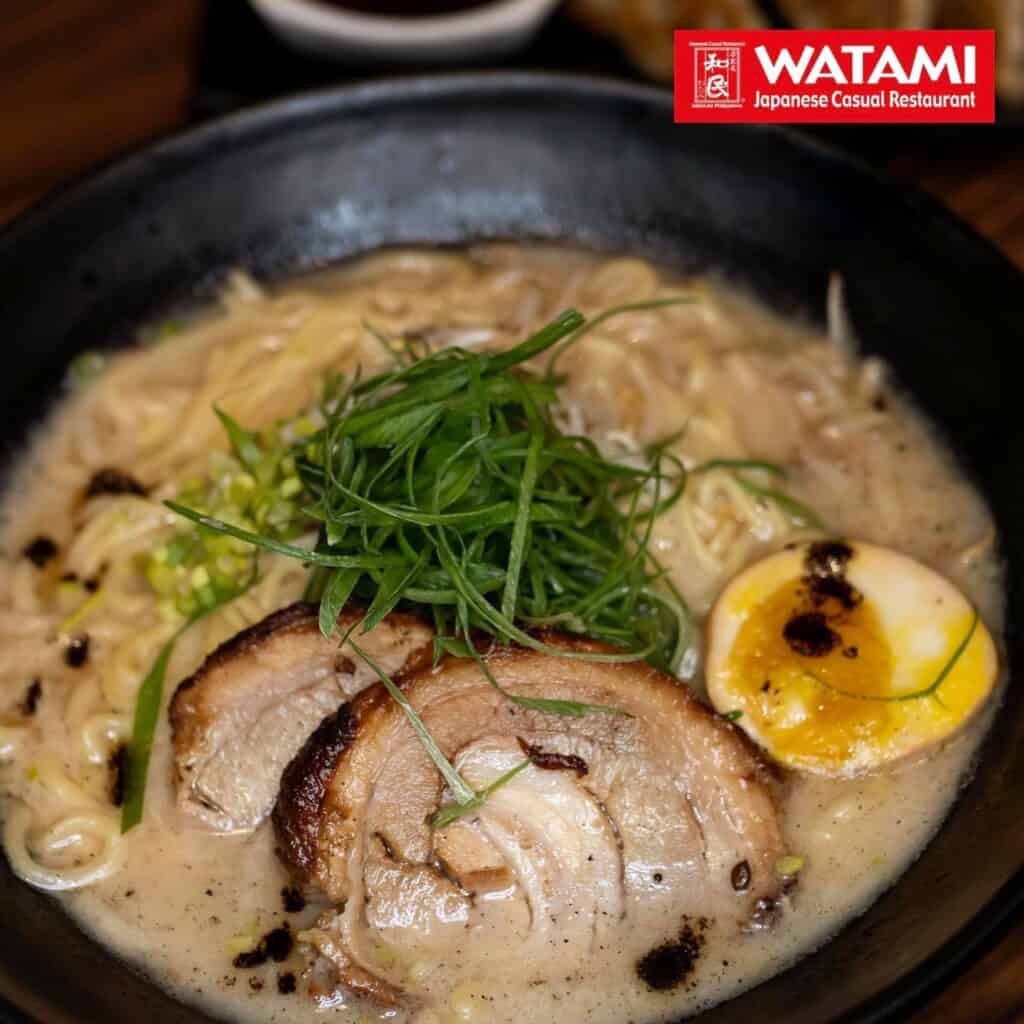 Watami Menu Sashimi
Within this menu lies an enticing selection of sashimi dishes, each a symphony of flavors meticulously crafted from the finest, fresh, and top-notch ingredients.
Saba Sashimi – This sashimi is a luxurious dish that showcases the natural flavors of mackerel. Saba, or mackerel, is sliced thinly and served raw, allowing the freshness and delicate taste of the fish to shine through. The fish is garnished with a few drops of soy sauce and wasabi to add a hint of umami and spice.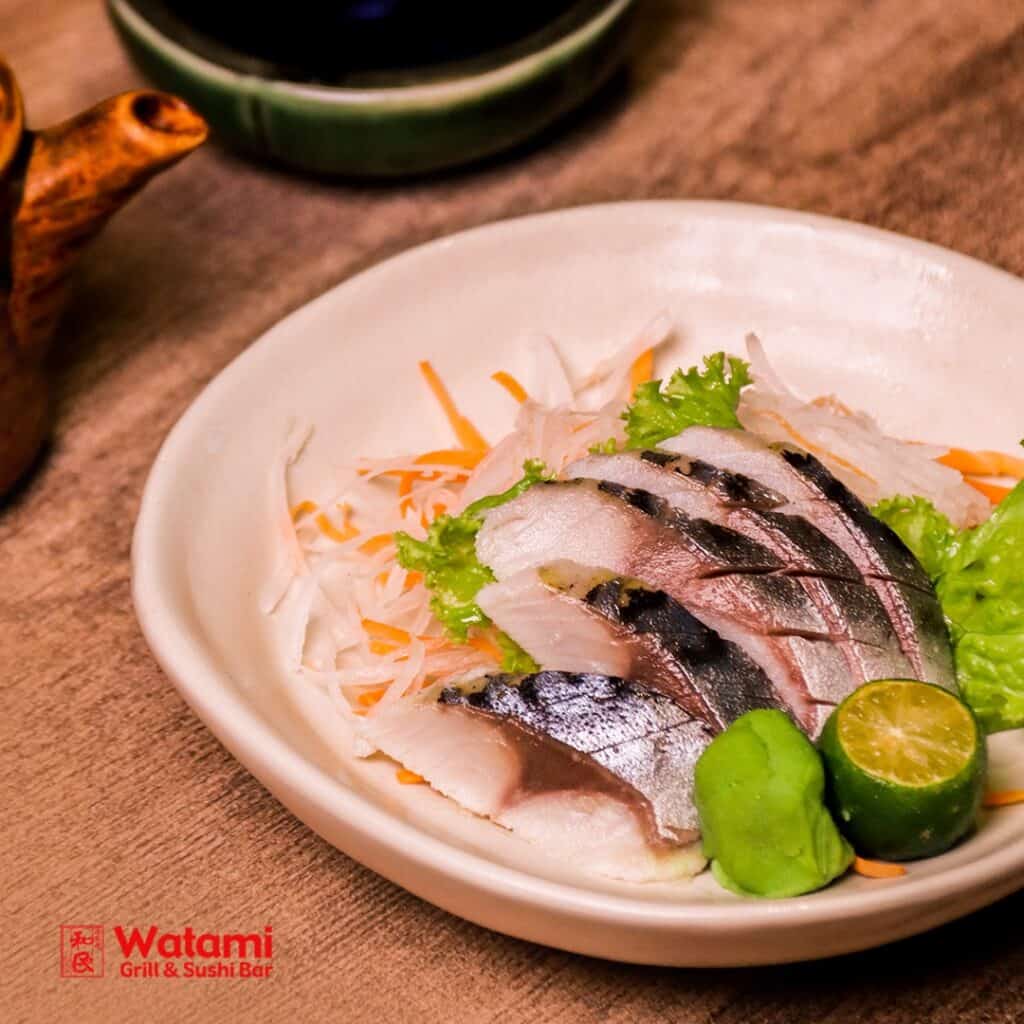 Tuna Sashimi – The tuna in this sashimi is carefully sliced into thin pieces, highlighting its vibrant color and tender texture. The sashimi is served fresh and raw, accompanied by soy sauce, wasabi, and pickled ginger, which makes this dish a perfect example of the art of simplicity and freshness in Japanese cuisine.
Salmon Sashimi – This sashimi uses fresh salmon that is sliced into thin pieces and served raw, showcasing its vibrant orange color and buttery texture. Each slice of salmon offers a burst of flavor with every bite making it a refreshing option for those who appreciate the natural taste of quality salmon.
Classic Sushi
Explore a diverse array of rolls within this menu, each offering a delightful taste experience whether savored on its own or as a complementary side dish.
Spicy Salmon Roll – This sushi roll features fresh salmon combined with a spicy kick from the special spicy sauce. The roll is wrapped in seaweed and rice, and the spicy salmon filling is complemented by a crunchy cucumber or avocado for added texture.
California Roll – It is a Western-inspired sushi roll that consists of imitation crab, creamy avocado, and crisp cucumber rolled with sushi rice and seaweed. The California Roll from Watami is a great choice for those looking for a mild and refreshing sushi option.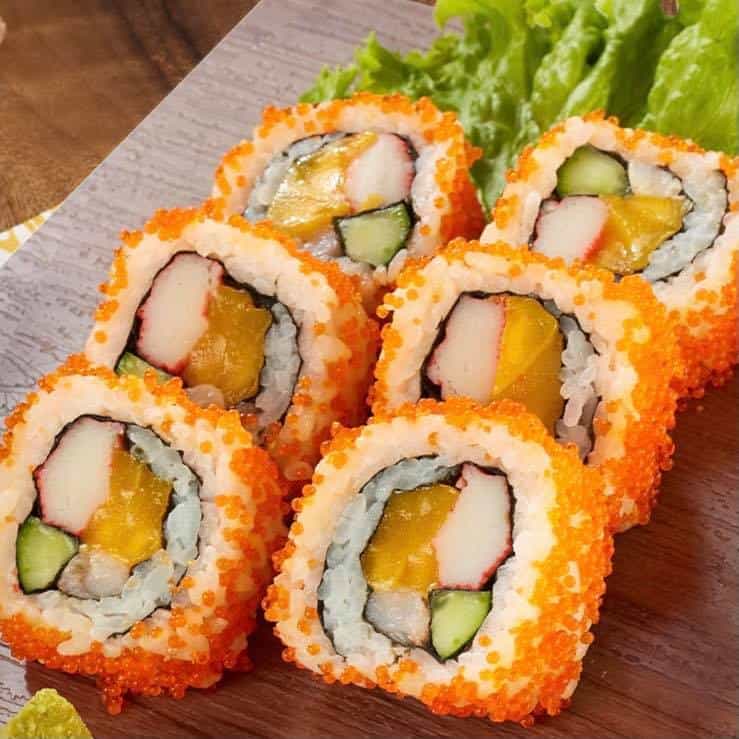 Kani Roll – The roll features a kani that is mixed with Japanese mayo and wrapped in sushi rice and seaweed. It is a very popular choice at Watami for those guests who enjoy the sweet and delicate flavor of crab in their sushi.
Aburi
Aburi, a captivating selection from Watami, unveils a menu where sushi and sashimi creations are artfully prepared with a touch of partial surface cooking, preserving their inner rawness. Through the enchanting flame-searing technique, these dishes embrace a distinctive and pleasing flavor profile, seamlessly blending the pristine freshness of raw fish with a delicate smokiness from the searing process. Indulge in delights like Tuna Tartare, Tuna Aburi, Tuna Taco Aburi, Shrimp Aburi, Salmon Taco Maki Aburi, and Salmon Aburi, each capturing the essence of this exquisite culinary technique.
Soups and Salads
Enhance your dining experience with the rich selection of Soups and Salad menu at Watami. It has an array of flavorful soup and salad creations, each meticulously crafted to elevate your experience. Whether you're savoring the comforting Miso Soup, indulging in the vibrant Sashimi Salad, or relishing the refreshing Green Soybean and Cucumber Kani Salad, every bite resonates with exceptional quality and taste. Dive into the exquisite Caesar Salad With Teriyaki Chicken or enjoy the signature Watami Salad, each a testament to the mastery of flavors. And don't miss the nourishing Wakame Soup that adds a touch of warmth to your meal.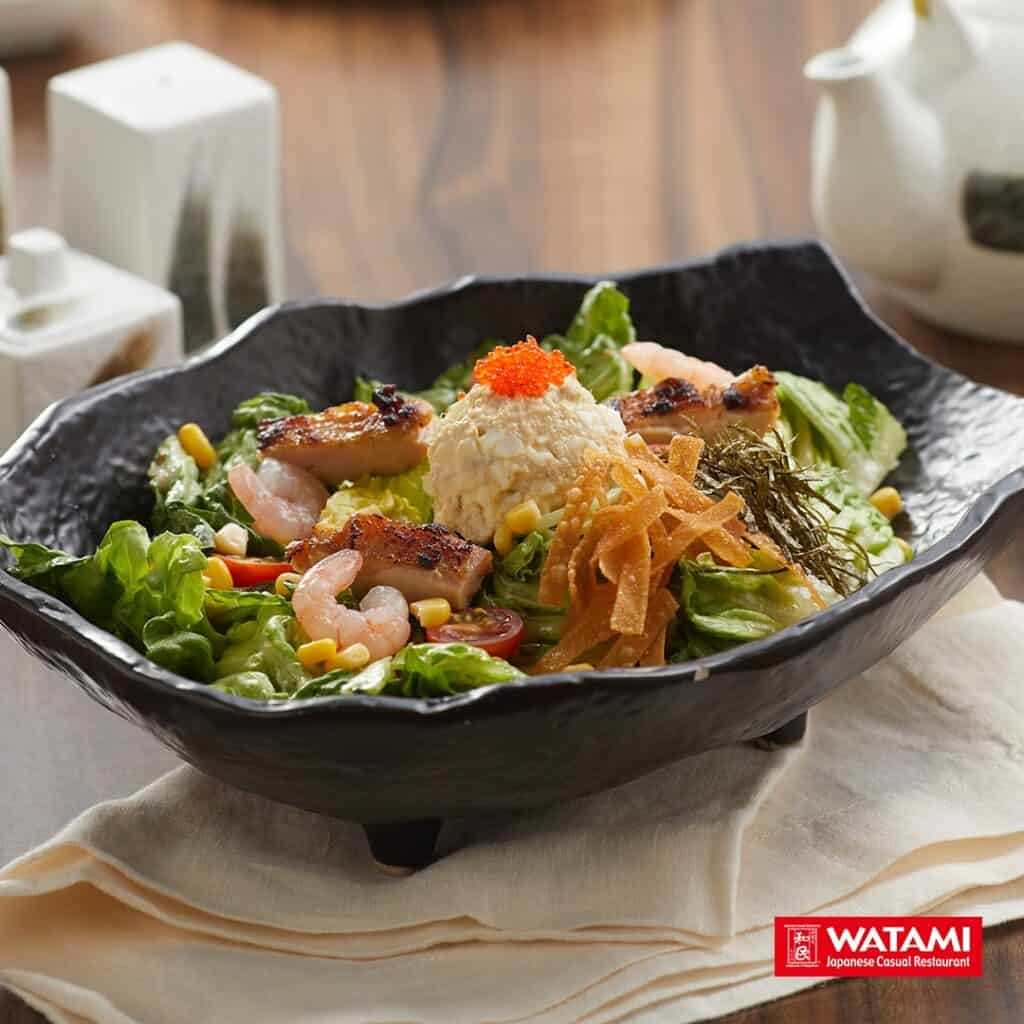 Watami Menu Delivery
For those with a hankering for authentic and mouthwatering Japanese cuisine but find themselves tied up in a busy schedule, Watami's menu delivery emerges as the perfect solution. This convenient option empowers you to relish the delectable offerings of Watami without needing to step foot into their physical establishments. By tapping into Watami's online presence, you can effortlessly place your orders and have your cravings satisfied right at your doorstep. With the assistance of reliable delivery services like FoodPanda, enjoying your favorite Japanese dishes has never been more effortless and gratifying.
Watami Social Media Pages
Follow their enticing social media pages to stay connected with the flavors, stories, and innovations that define Watami's culinary prowess. Join their virtual foodie community and be the first to discover new menu offerings, exclusive promotions, and the cultural heritage behind each dish.
Facebook: https://www.facebook.com/WatamiPH
Instagram: https://www.instagram.com/watamiph
Twitter: https://twitter.com/WatamiPh
Website: https://watami.com.ph/locations
FAQs
What type of Japanese cuisine does Watami serve?
Watami provides its customers with a variety of Japanese cuisine that focuses on modern dishes.
Does Watami serve alcoholic beverages?
No, their online menu doesn't offer alcoholic beverages.
Are reservations necessary at Watami?
Reservations aren't necessary at Watami.
Does Watami have any seasonal or limited-time menu items?
Watami oftentimes provides seasonal and limited-time items.
Does Watami have a loyalty or rewards program?
Watami provides a loyalty program to reward its regular customers.
Conclusion
Watami is a Japanese restaurant in the Philippines that offers both locals and tourists a diverse and delicious menu that showcases the best of Japanese cuisine. This restaurant makes sure that it can cater to different tastes and preferences by offering a wide range of Japanese dishes that range from a selection of sushi and sashimi to ramen and grilled items. Overall, Watami provides an authentic and enjoyable dining experience making it a go-to destination for those that are looking for an exceptional Japanese restaurant in the Philippines.