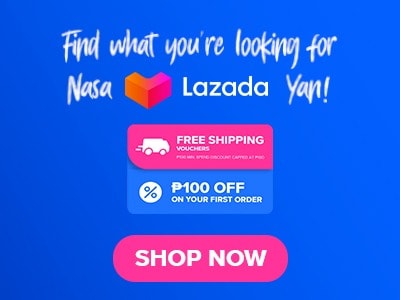 Lugaw is one of the most popular snacks or meals in our country, a lot of people know about this dish since we can have access to it easily because of the mushrooming lugawan business, especially around the metro but have you tried the best lugawan place in town? I actually found the perfect place for you guys to try. The Lugaw Queen offers a lot of dishes and different lugaw varieties that their customers might enjoy. In this article, we are going to get to know the Lugaw Queen, let's take a look at their menu, prices, and other items. Interesting right? So if you wanna know more, let's start!
Below, you'll find the updated list of their menu prices.
Menu Items
Price (PHP)

Lugaw

Special Lugaw
69
Lugaw Overload
95
Arroz Palabok
59
Batchoy Lugaw
99
Lugaw With Chicken
75
Goto With Egg
59
Lugaw With Atay
59
Lugaw With Gyoza
59
Lugaw With Shanghai
59
Lugaw With Siomai
59
Lugaw For Kids
29
Plain Lugaw
29
Lugaw With Egg
49
Lugaw With Chicharon
49
Lugaw With Tokwa
49
Goto
49

All Day Meals

Longsilog
85
Tapsilog
99
Beefsilog
125
Chicken Bbq
149
Grilled Liempo
149
Pork Bbq
125
Fried Chicken
129
Breaded Pork Chop
125
Pork Sisig
109
Bangus Sisig
109
Chicken Sisig
109

Binalot Sa Dahon

Longganisa
85
Tocino
99
Chicken Adobo
119
Porkchop
129
Pork Adobo
119
Chicken And Pork Adobo
119
Bangus
89

Add Ons

Tofu
55
Chicken Feet
49
Tokwa Plain
45
Cheesy Puto
25
Lumpiang Toge
29
Minipao
49
Siomai
55
Butter Spicy Tofu
55
Tokwa't Baboy
55

Dessert Drinks

Mais Con Keso
69
Halo Halo
75
Sago't Gulaman
45
About Lugaw Queen
Lugaw Queen was started in 2007 by founders Beverly Aquino and Sherwin Aquino. This place used to be a small lugaw place that offered only take-out orders selling plain lugaw. Sherwin and Beverly who are a couple by the way are putting more products on their before plain lugaw business and because of their hard work and dedication lugaw queen has 9 branches already. They become the favorite stop for those customers who are looking for affordable, clean, and delicious meals. The couple originally had a computer shop however due to the technology they had to stop the operation of their shop.
They wanted to have an extra income since they figured out that their salary combined was not enough for their family. Sherwin by that time is working on a fast food chain and was offered by his boss to an extra space for rent. Their hard work pays off and customers start to notice their place they are really surprised when the customers keep on coming to their place. After some time the former boss of Sherwin also joined their business and helped them expand it.
Lugaw Queen Menu Best Sellers
Here are some samples of Lugaw Queen best sellers.
Lugaw Special – Lugaw special is a kind of lugaw with boiled egg, ox tripe, and chicharon. This one is kind of loaded already especially if you're not a heavy eater. Ox tripe is soft and easy to chew while the chicharon made the lugaw extra tasty and meaty in taste. The addition of boiled egg made this type of lugaw filling. This is one of their best-selling items and their lugaw special is very affordable. A must-try!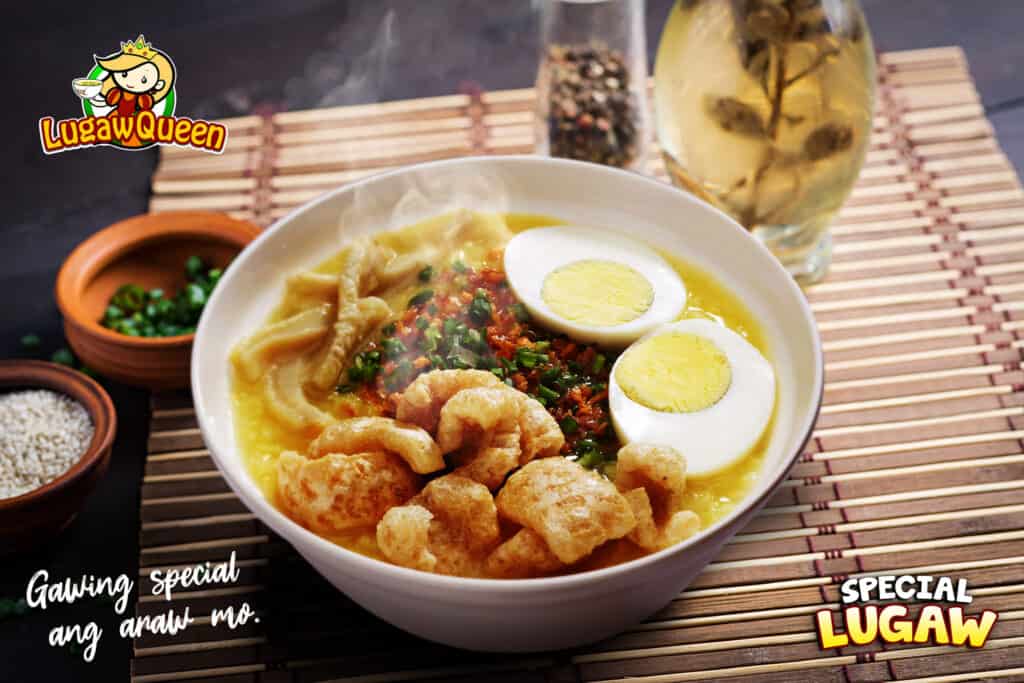 Lugaw Overload – Lugaw overload is for those heavy eaters out there who want their lugaw to have loaded toppings and meat. This Lugaw has gyoza, some Japanese siomai, boiled egg, tokwa, ox tripe, and chicharon. This one is great for sharing too if you're not a heavy eater the serving is actually good for two already. The toppings on their lugaw Overload are delicious and go well with the lugaw, also a must-try item on their menu.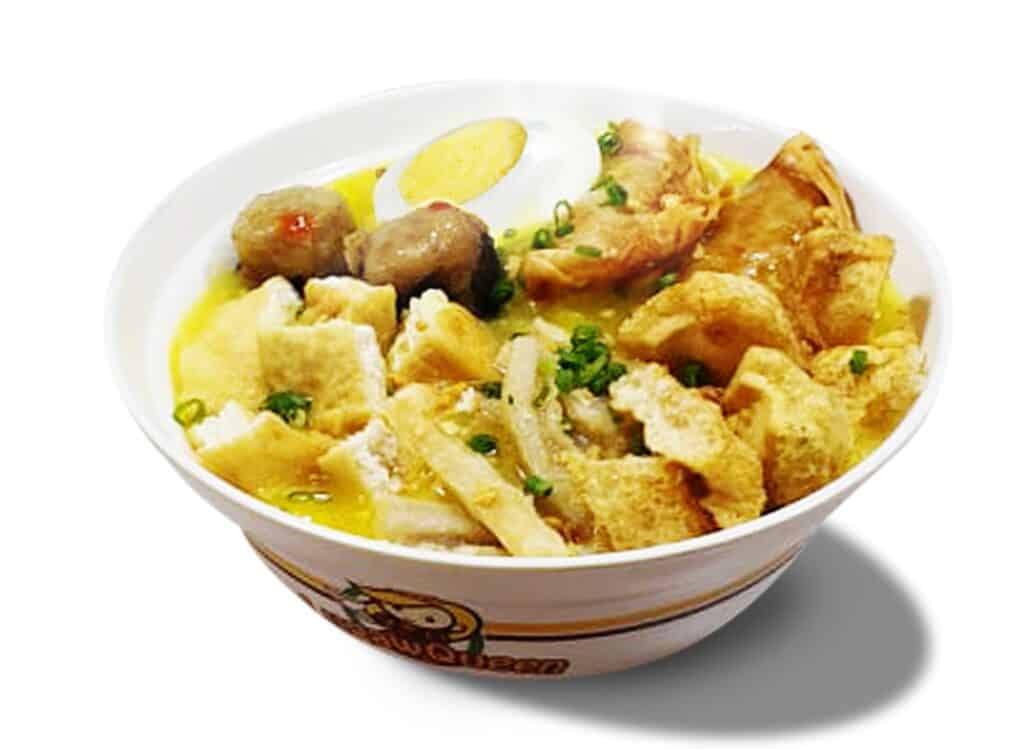 Pork Adobo – The pork adobo version of Lugaw Queen can be found on their binalot sa dahon menu, the pork is tender and it has the right amount of flavors that you are looking for a good adobo. Pork adobo is made with sou sauce, vinegar, garlic, pepper, and other local ingredients. This is the tuyo or dried version of adobo which is in my opinion more delicious than the regular saucy version.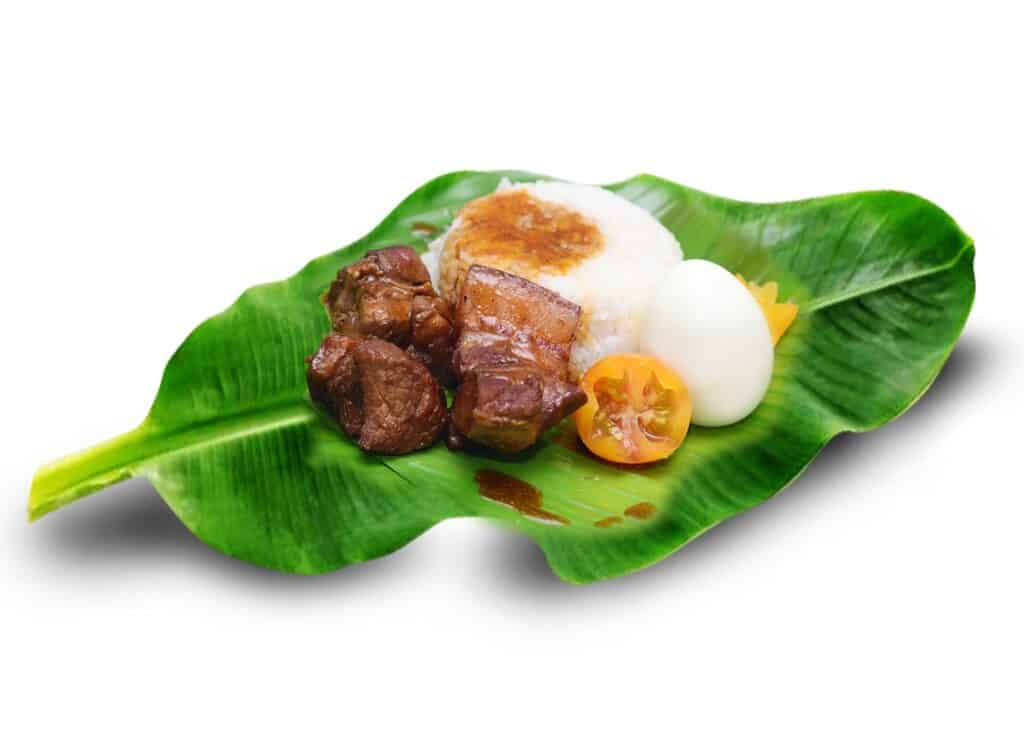 Lugaw with Siomai – Lugaw with siomai version of Lugaw Queen is very simple yet addicting. This one is made with plain lugaw with siomai, these two items might be different but go well with each other, the savory flavor of siomai and the delicious lugaw combined is a very good treat.
Other Items
Other items menu of Lugaw Queen include side dishes along with their lugaw or other products. In this menu, they have 9 items to choose from. Tofu with oyster sauce is the first on the list this one goes well with their lugaw. They also have chicken feet which are soft and go well with lugaw or rice, aside from those they also have tokwa plain.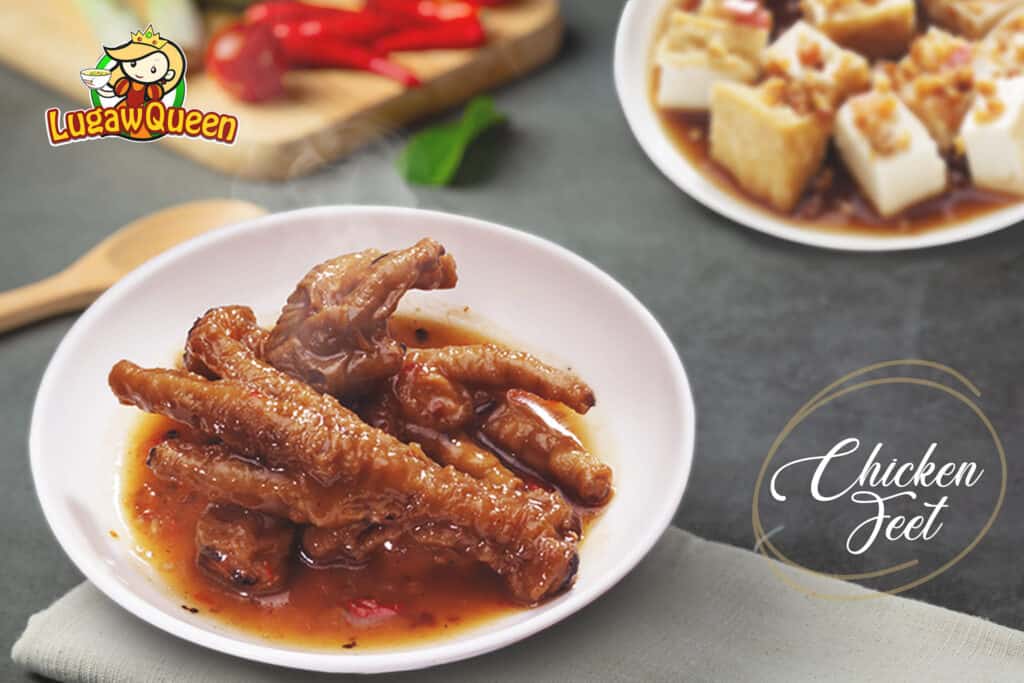 Other items such as cheesy puto, lumpiang toge, and minipao can also be found on this menu. But if you want something light you can also try their siomai, tokwa't baboy, and butter spicy tofu, these items are really delicious and the perfect partner with their lugaw.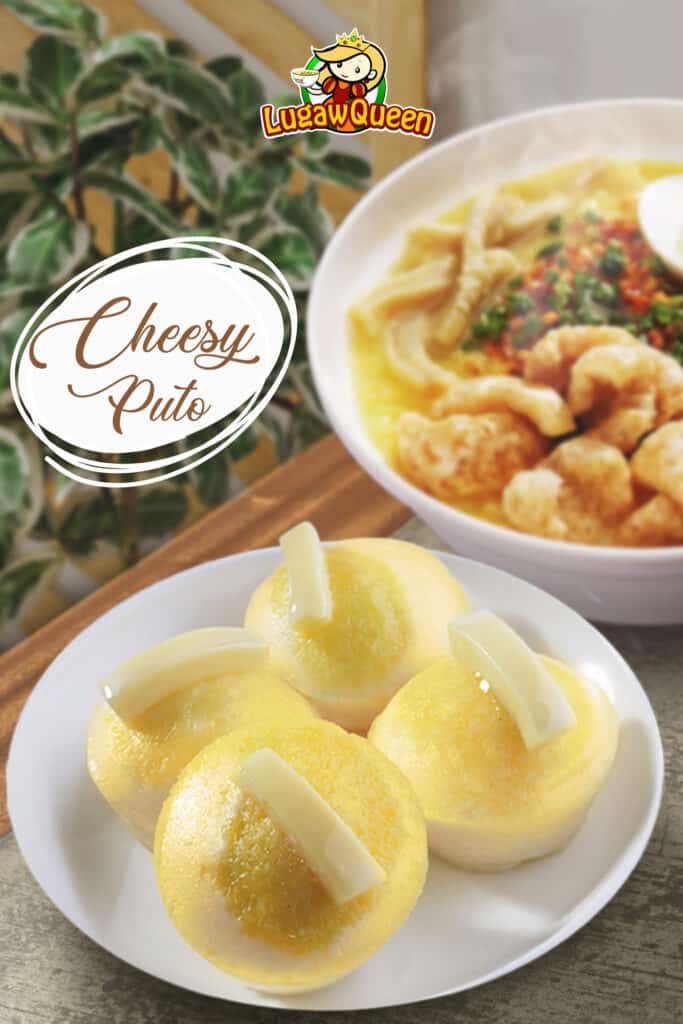 Dessert Drinks
Lugaw Queen specializes in lugaw but they also serve dessert drinks such as mais con keso, this one is made with canned corn, cheese shaved ice, and milk. They also have the famous Filipino dessert drink Halo Halo. Aside from those other items that you can find on this menu are their sago't gulaman and their smoothies such as cookies and cream, coffee crumble, and cheese.
Lugaw Queen Menu Delivery
Lugaw Queen offers delivery services so if you're craving for a hot and delicious lugaw no worries they got you. Here's the list of branches that offer delivery.
Lugaw Queen Sta. Rosa – 09983622030
Lugaw Queen Calamba – 09998787858
Aside from that you can also book your favorite food courier for a hassle-free transaction like Foodpanda, grab, and other third-party delivery services.
Social Media Pages
Are you a fan of hearty, soothing meals that transport you back to your fondest memories? Follow their social media pages for a daily dose of comfort, culinary inspiration, and heartwarming stories from their dishes to your feed.
Facebook: https://www.facebook.com/LugawQueenPage
Instagram: https://www.instagram.com/lugawqueen
Frequently Asked Questions
What are Lugaw Queen's business hours?
Lugaw Queen is open 24 hours a day and 7 days a week.
How to contact Lugaw Queen?
You may contact Lugaw Queen by calling their telephone number at (049)5733471 and (049)5733755 they also have cellphone numbers at 09284623092 and 09471953123. You may also reach them through their email at [email protected] for franchising information and concerns.
What are the payment options at Lugaw Queen?
As of now, Lugaw Queen only accepts cash payments.
Is Lugaw Queen halal certified?
No. Lugaw Queen is a nonhalal-certified establishment since they are using pork ingredients. 
Conclusion
Lugaw is one of the most accessible products in the market since it is cheap and healthy and Lugaw Queen delivers these traits for their customers. One of the best lugaw places that I tried to be quite fair. Lugaw Queen's menu though specialized in lugaw also offers other delicious items such as all-day meals featuring silogs, bbq, and sisig and also desserts so it's like a one-stop shop that has the easiest meals possible for busy customers who want to enjoy a good meal but always in a hurry. Crews in this place are friendly as well it's like you're going to a place where everyone is your friend, always has a smile on their face, and is polite. I highly recommend this place especially those who live nearby to try their products especially if you're looking for delicious, affordable, and fast.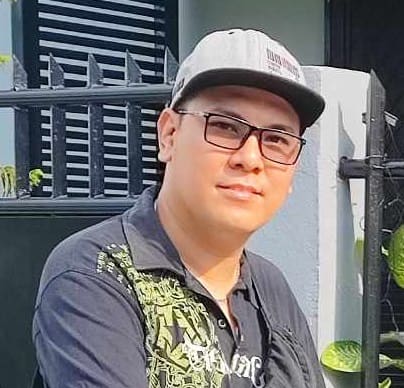 Hi! I'm Nivek Strife, the person who made MenuPH. I'm the one who added most of the popular menus you see on this website, and I really hope you enjoy them! Feel free to check them all out.
Growing up, I was surrounded by lots of tasty foods, like the classic Adobo and the sweet Leche Flan. That love for the many flavors of the Philippines is what got me excited about adding to MenuPH. When I learned how to make websites, I saw the need for a place to show off all the amazing Filipino dishes, and that's how MenuPH started.
MenuPH isn't just a website; it's like a fun journey into food. I've teamed up with famous chefs and found great places all over the Philippines to bring you a bunch of menus that show off the best of Filipino cuisine. Whether you're into the usual dishes or new twists, MenuPH is here to guide you through the rich world of Filipino flavors.
With MenuPH, my aim is to help local businesses, talk about good food choices, and make a group of friends who love food. No matter if you like fancy restaurants or street food, MenuPH has something for you. Come join me on this food adventure as we find great places, taste real flavors, and enjoy the unique food traditions that make the Philippines awesome.