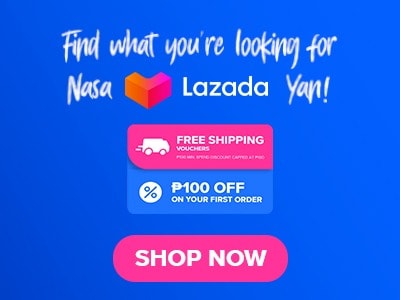 One restaurant in Manila gives a unique twist on traditional goto dishes by adding different toppings to its goto offerings to make each goto unique and flavorful without losing the essence of the dish. This restaurant is Gotobox. Gotobox offers a diverse menu of Filipino favorites with a focus on their signature dish, Goto, a rice porridge made with beef tripe and flavorful broth that is simmered for hours to achieve a rich and comforting flavor. In addition to Goto, Gotobox serves other delectable specialties such as Silog meals and pares.
Below, you'll find the updated list of Gotobox menu prices.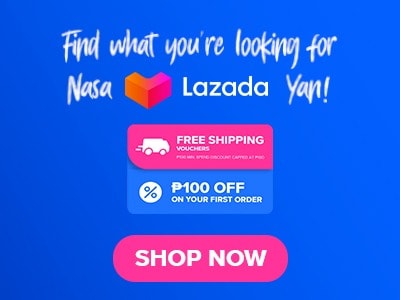 Menu Items
Price (PHP)

Goto't Batok

Goto't Batok
165
Spicy Goto Lava
175
Amor Flowers
165
Bossing
175
Catriona
165

Klasik Goto

Lakan
110
Marikit
110

Silog

Bagnet Silog
175
Daingsilog
179
Lechon Silog
170
Pork Silog
175
Sisig Silog
160

Pares

Beef Pares Special
198
DIY Goto

Dessert and Drinks

Bottled Water
30
Classic Ice Scaramble Overload
90
Gina mango
70
Leche Flan
45
Saging Con Yelo
50
Samalamig
35

Sides

Fried Egg
20
Garlic Rice
30
Lumpiang togue
35
Okoy
45
Tokwa't Baboy
80
About Gotobox
Gotobox is a Filipino fast food restaurant that specializes in goto and other Filipino favorites. It started as a small neighborhood restaurant and has since grown into a popular chain with 11 branches and a kiosk. Gotobox takes pride in its original Goto recipe, which features a flavorful broth that is boiled for over 12 hours. Alongside Goto, they also offer a variety of other delicious dishes such as Silog. The concept of Gotobox is inspired by the CEO and Owner, Mr. Edward Dela Cruz's childhood memories of visiting famous goto stores in Bulacan.
Gotobox Menu Best Seller
This menu is made up of Gotobox's most popular dishes from both its online and physical stores.
Bagnet Silog – This dish features crispy and flavorful bagnet (deep-fried pork belly) served with garlic-fried rice and a sunny-side-up egg. The delicious and satisfying combination of the tender meat and crispy skin is the reason why it is Gotobox's best-seller,
Lechon Silog – This dish showcases juicy slices of lechon served with garlic fried rice and a sunny-side-up egg. The Lechon is made flavorful, with crispy skin and tender meat that creates mouthwatering textures and flavors when paired with the garlic fried rice.
Pork Silog – The pork silog menu of Gotobox is a classic Filipino breakfast staple that features marinated and grilled pork served with garlic fried rice and a sunny-side-up egg. The juicy and well-seasoned pork provides a savory and satisfying experience that makes this dish perfect for anyone who is looking for a comforting and filling meal. 
Sisig Silog – This dish is a flavorful and popular dish that combines sizzling sisig with garlic fried rice and a sunny-side-up egg. The sisig is made from chopped and seasoned parts of the pig's face, resulting in a mixture of crispy and tender textures, and then paired with the garlicky rice and runny egg.
Beef Pares Special – The beef pares special at Gotobox is a satisfying dish that features tender beef stewed in a flavorful sauce, served with garlic fried rice and a sunny-side-up egg. The beef is slow-cooked to achieve its tenderness, and the sauce offers a balance of sweet and savory flavors.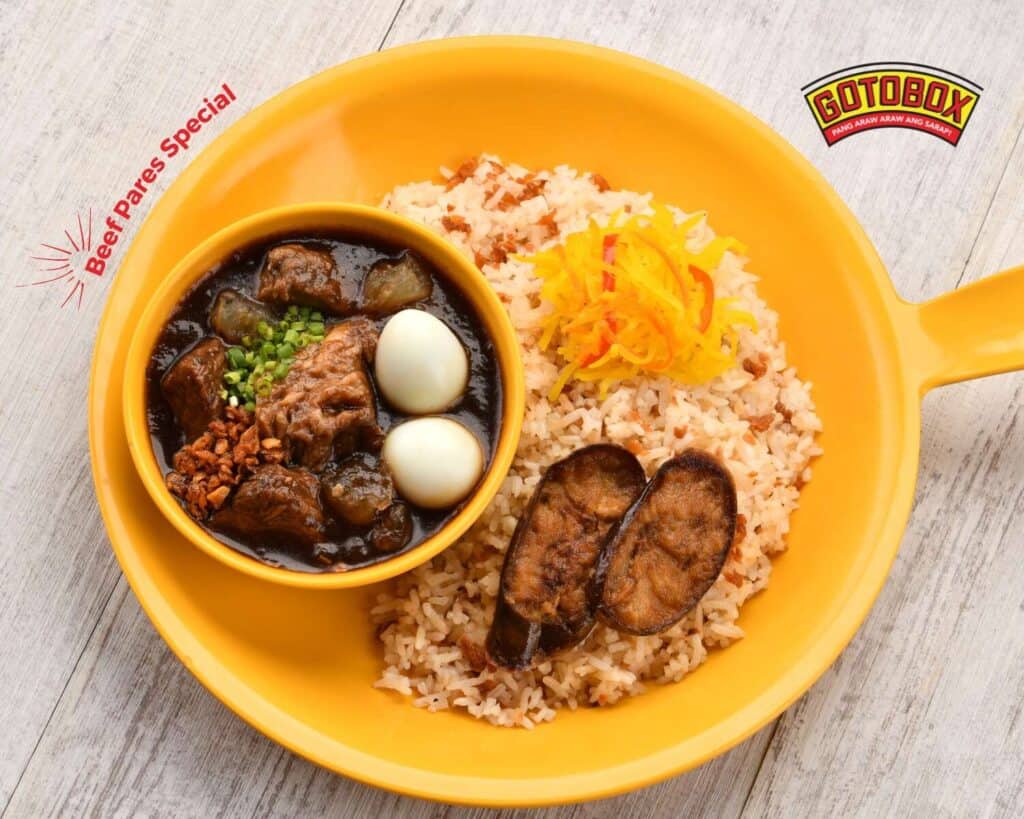 Gotobox Menu Klasik Goto
This menu is composed of traditional goto dishes with added ingredients to make it more filling and satisfying.
Lakan – This goto is a classic dish that is made up of goto puti, pork isaw, ox tripe, and beef fat. The combination of different ingredients gives this dish unique flavors that are perfect for those who are looking to try something new.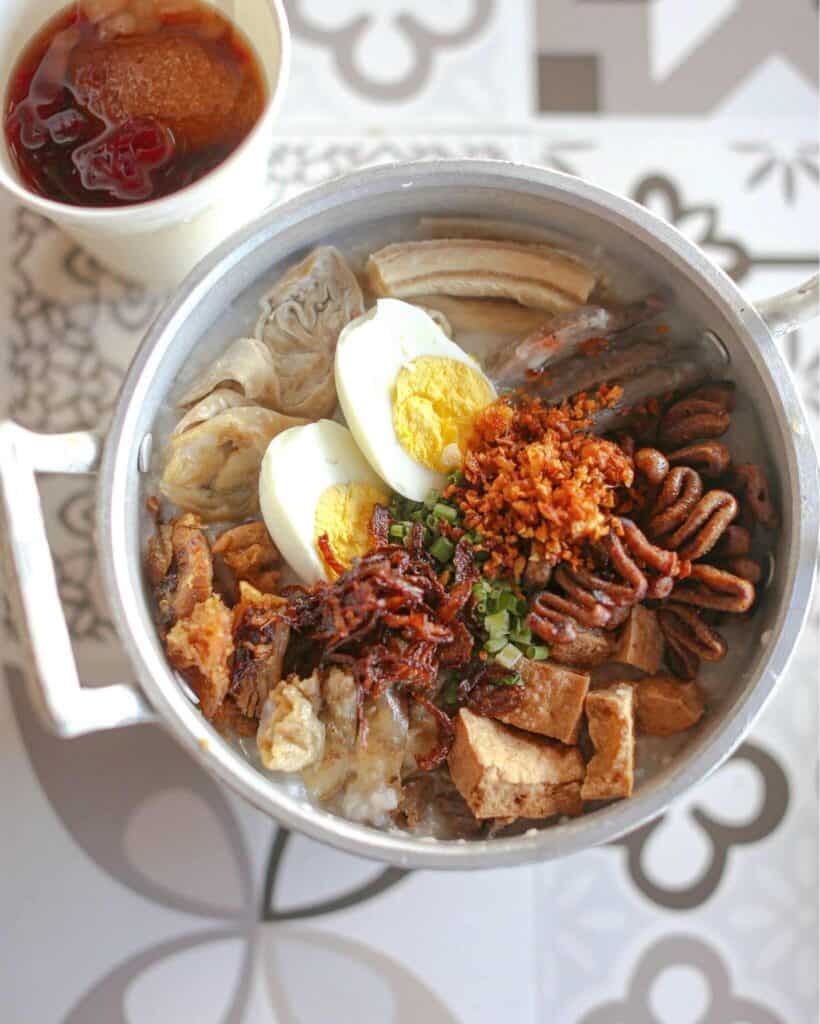 Marikit – This goto dish on the other hand uses goto dilaw, ox tripe, mini betamax, and beef meat as its ingredients. This medley of ingredients provides this goto-rich flavor that are sure to satisfy anyone who is looking for a heavy meal at Gotobox.
Gotobox Menu Goto
This menu is composed of different goto dishes with added twists which makes each one unique and enjoyable to eat.
Goto't Batok – This goto dish is cooked with ginger and garnished with chicharon bulaklak and bagnet. It is a rich dish that would surely satisfy anyone who is looking for a satisfying meal with the many delicious ingredients that add different flavors and textures to the dish.
Spicy Goto Lava – This goto is made up of pork maskara, pork liver, bagwang, egg yolk, green chili fingers, bird's eye chilis which make it an ideal choice for those who want to try something spicy at Gotobox. The combination of different ingredients gives this goto unique flavors and textures that would surely make anyone come back for more!
Amor Flowers – This goto is a simple dish that is made up of only three different ingredients, fried bulaklak, lechon kawali, and pork pisngi. This dish is ideal for those who are on a tight budget but still looking for something delicious and satisfying meal.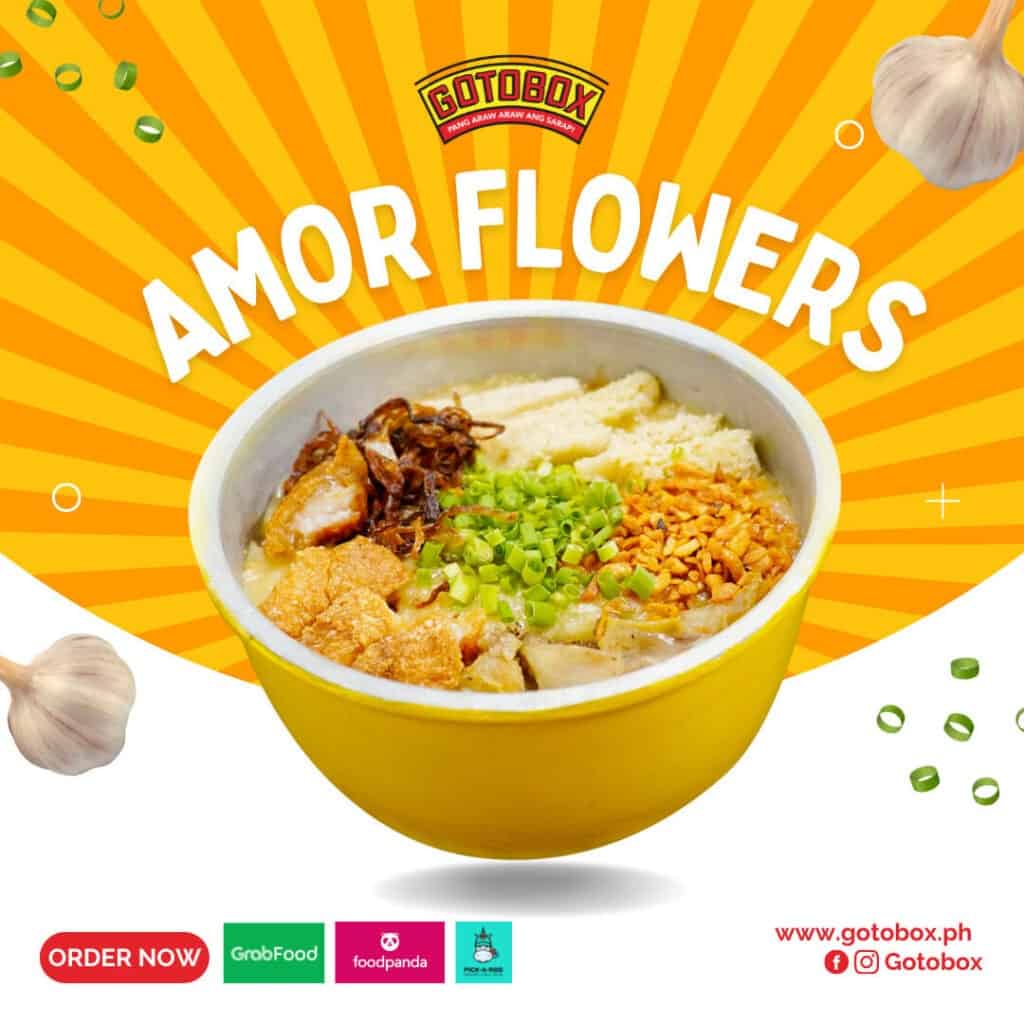 Silog
This Gotobox menu invites you on a flavorful journey through a variety of quintessential Filipino breakfast combinations, each as delicious as the next. Each tempting dish on this enticing menu showcases a different, mouth-watering protein, cooked to perfection, skillfully paired with the star of the show – our fragrant garlic fried rice that's bursting with flavors.
To top it off, each combination is gracefully adorned with a sunny-side-up egg, carefully cooked until it reaches the pinnacle of perfection – its yolk invitingly runny and whites just firm enough, creating a perfect balance of textures. This is no ordinary breakfast, but rather an exploration of taste and tradition, each plate telling a story of Filipino heritage and culture, all while making your taste buds dance with joy. Every bite promises a delight, offering a perfect way to kick-start your day with a bang!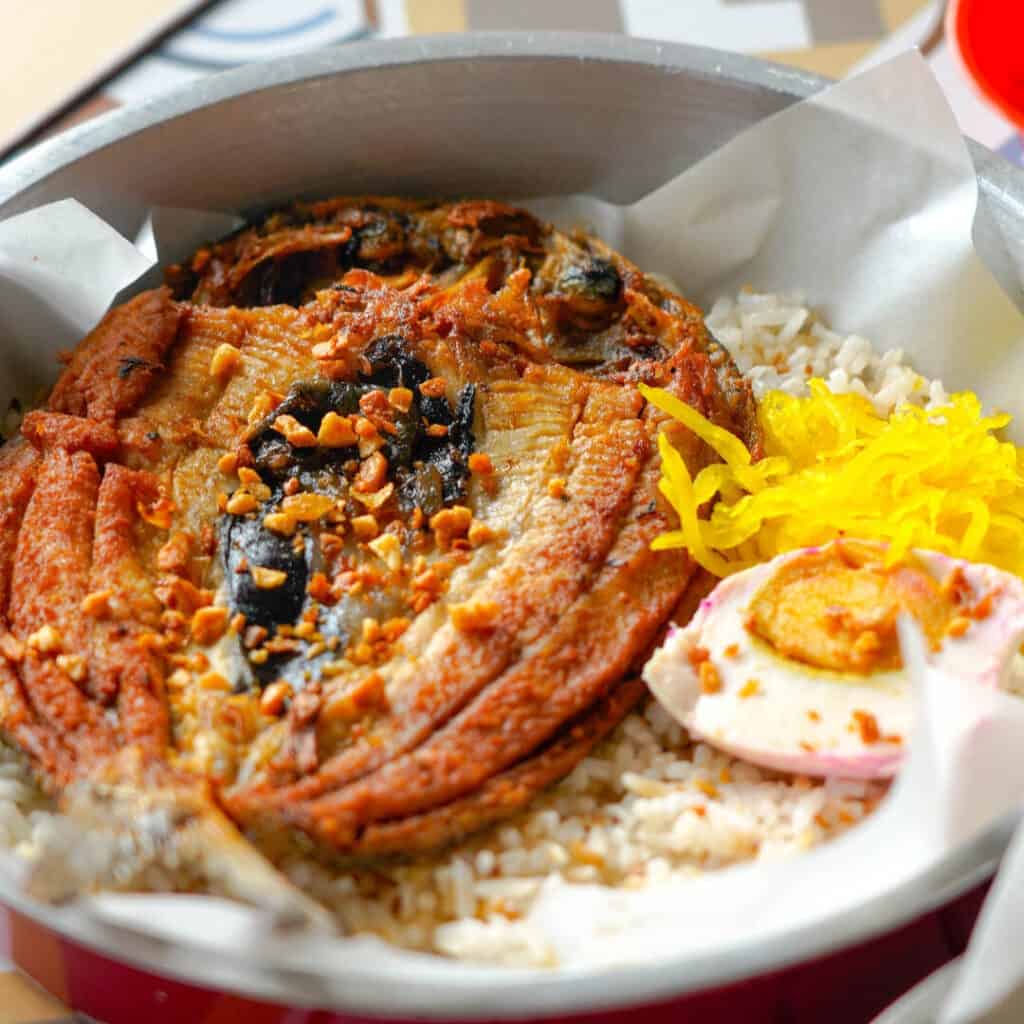 Pares
Gotobox's menu features a distinct interpretation of pares dishes. The star, Beef Pares Special, tantalizes the palate with its tender beef chunks, simmered slowly in a rich, savory sauce. It is perfectly complemented by a side of fluffy, steamed rice. A refreshing, clear soup accompanies the dish, rounding out this memorable flavor adventure.
Gotobox Menu Delivery
Discover the convenience of dining in with Gotobox's innovative menu delivery service. This service transforms meal times into a seamless, enjoyable, and utterly delicious experience, all without the need to leave the comforts of home.
Feeling hungry? Picture having access to a menu filled with favorite dishes from Gotobox. A multitude of tantalizing options are available online for browsing, ensuring a fit for every taste and craving. And the real beauty of it all? These delectable dishes can be ordered without stepping foot outside, as Gotobox's menu delivery service will bring the chosen meal straight to the doorstep.
Reliable third-party delivery services like FoodPanda have been enlisted for this mission, making certain that each food delivery is prompt and efficient. With just a few simple clicks or taps, any selection from Gotobox's wide array of dishes can be on its way, ready to transform an ordinary mealtime into an extraordinary dining experience.
Whether it's a craving for a quick snack, a comforting meal, or even an extravagant feast, Gotobox's menu delivery service stands ready to cater to every desire.
Gotobox Social Media Pages
Follow Gotobox's social media pages to stay updated on our latest menu offerings, promotions, and exciting deals. They value your feedback and strive to provide you with the best dining experience possible. Connect with them and discover the convenience and flavors of Gotobox.
Facebook: https://www.facebook.com/gotoboxofficial/
Instagram: https://www.instagram.com/gotoboxofficial/
Website: https://gotobox.ph/contact-us/
FAQs
Where can I find Gotobox branches?
Gotobox has multiple locations both in and outside Metro Manila.
What are the different lugaw flavors available at Gotobox?
Gotobox provides customers with one lugaw flavor but with different toppings which gives each lugaw its own unique flavor.
Can I customize my goto toppings?
Gotobox allows its customers to freely customize every dish that they order.
Does Gotobox offer delivery or takeout services?
Yes, Gotobox also offers delivery and takeout services to fit their customers' needs.
Are there any additional side dishes or beverages available?
As with any other restaurant, Gotobox also has a variety of side dishes and beverages offered.
Conclusion
Gotobox is a Filipino fast food restaurant known for its mouthwatering selection of Pinoy favorites such as goto, pares, and silog meals. The Gotobox menu focuses more on their signature dish, Goto, and other specialties like Silog meals and Pares. However, Gotobx also offers a range of flavorful and comforting options to satisfy Filipino food cravings that could be paired and complement their goto offerings. Gotobox continues to provide delicious, affordable, and convenient Filipino cuisine to its growing customer base by expanding to more areas in the Philippines