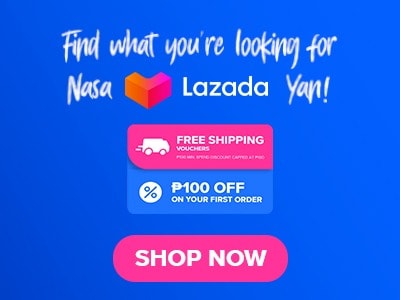 The Lugawan sa Tejeros menu consists of simple and traditional Filipino cuisines. It serves Ala Carte, Platter, Lugaw, Goto, Arroz Caldo, Pares, Sabaw, Sisig & Silog, and Sides. This is a go-to restaurant as its comforting and delicious dishes are available 24/7 so you can enjoy them anytime to satisfy your cravings. These dishes are popular as they are affordable and have interesting flavors that will warm you up.
Menu Items
Prices (PHP)

Ala Carte

Chicharon Bulaklak
132
Chicken Skin
74
Lechin Kawali
90
Tokwa't Baboy
74
Tokwa
30
Lumpiang Toge
28
Palabok
72

Platter

Putok Batok Platter
284
Tapa
521

Lugaw

Lugaw Plain
33
Lugaw With Egg
50
Lugaw With Lechon Kawali
66
Lugaw With Lechon Kawali & Egg
84

Goto

Goto Plain
66
Goto With Egg
84
Goto With Lechon Kawali
100
Goto With Lechon Kawali & Egg
116

Arroz Caldo

Arroz Caldo Plain
66
Arroz Caldo With Egg
84
Arroz Caldo With Lechon Kawali
100
Arroz Caldo With Lechon Kawali & Egg
116

Pares

Pares With Ricce
99
Pares With Mami
99
Pares Con Lechon & Rice
132
Pares Con Lechon & Mami
132

Sabaw

Nilaga With Rice
87
Sinigang With Rice
87

Sisig & Silog

Hamsilog
92
Longsilog
105
Chiskinsilog
105
Chibusilog
147
Baconsilog
119
Bangsilog
119
Tosilog
122
Tapsilog
149
Lechonsilog
147
Pork Sisig
147
Hotsilog
105
Spamsilog
135

Sides

Fried Rice
27
Plain Rice
20
Egg (Boiled)
18
Egg (Fried)
16
Softdrinks
24
Mineral Water
24
Chili Oil
6

Packaging

Microwavable (Silog)
15
Microwavable (Lugaw, Sabaw, Pares)
15
Microwavable (Ala Carte)
10
Eco Paper (Set)
9
About Lugawan sa Tejeros
Lugawan sa Tejeros is a well-known restaurant in Metro Manila that offers Filipino comfort foods such as Lugaw, Goto, and Arroz Caldo. It started as a small carinderia in Makati and grew into a two-story restaurant. The special cooking technique and flavorful toppings of these dishes set them apart from others.
Lugawan sa Tejeros Menu Best Seller
These are the best sellers of Lugawan sa Tejeros that are popular for their classic and appealing taste.
Lugaw with Lechon Kawali – Two of the favorite food of Filipinos are combined in this dish. The comforting goodness of lugaw or rice porridge and the crispiness of Lechon Kawali make this dish irresistible.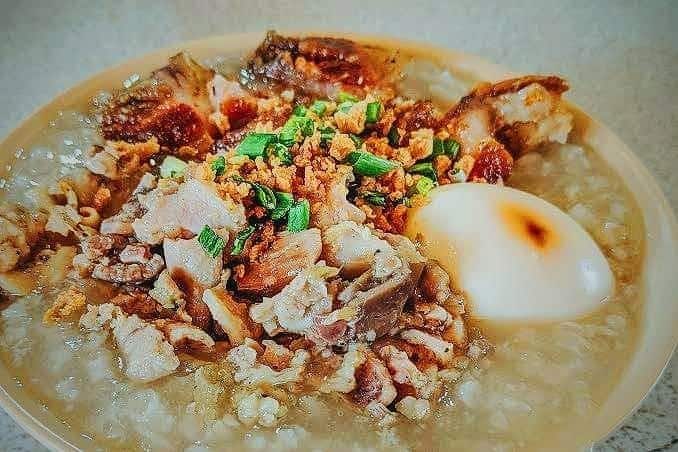 Arroz Caldo with Lechon Kawali – Arroz caldo is a heartwarming dish made with rice and chicken. To make it unique and delicious, Lugawan sa Tejeros added Lechon Kawali on its top. This special topping is the one that excites people to try it. It is also served with calamansi and three kinds of special sauces.
Tokwa't Baboy – A popular Filipino dish made with deep-fried tofu and pork that is commonly eaten as a snack or appetizer. It comes with a vinegar and chili dipping sauce that goes well with the crispy texture of tofu and juicy slices of pork.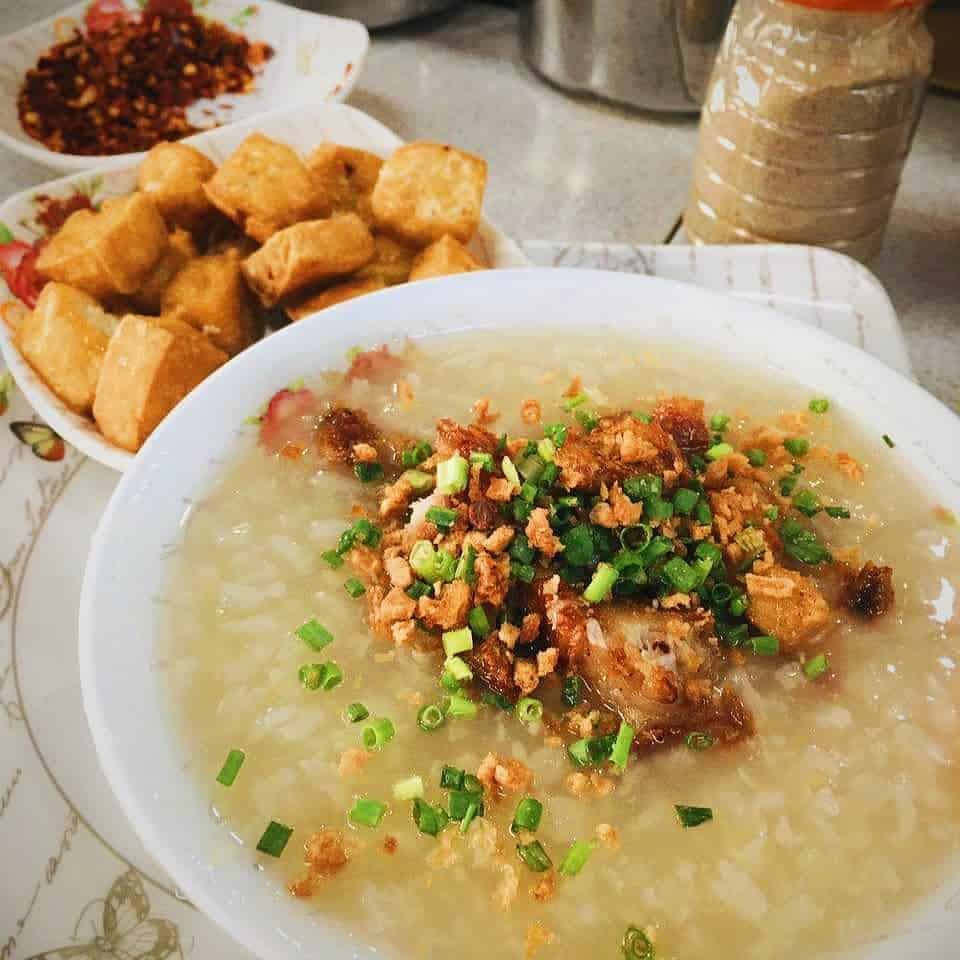 Chicken Skin – The crunchy, delicious, and salty features of chicken skin make it one of the popular dishes. It can be enjoyed on its own or paired with other cuisines. This irresistible and undeniably good dish is paired with a vinegar dip that enhances its taste.
Lechon Kawali – Pork belly is cut into small pieces, deep-fried, and served with vinegar and chili dip. The fatty and juicy meat, crispy texture, and salty taste of this make it mouthwatering.
Ala Carte Menu
The ala carte dishes offered by Lugawan sa Tejeros include classic and all-time Filipino favorites menu. These cuisines are perfect for snacks, appetizers, side dishes, or as toppings to its popular lugaw, arroz caldo, and goto dishes. 
Chicharon Bulaklak – It is a Filipino dish made up of ruffled fat that is deep-fried until it becomes crispy. This can also be paired with other dishes that are offered by this restaurant such as Lugaw, Arroz Caldo, and Goto.
Lumpiang Toge – A variant of Lumpia where bean sprouts or toge and other special ingredients are wrapped in a shanghai wrapper. It is a great option for those who want a healthy dish as it consists of vegetables.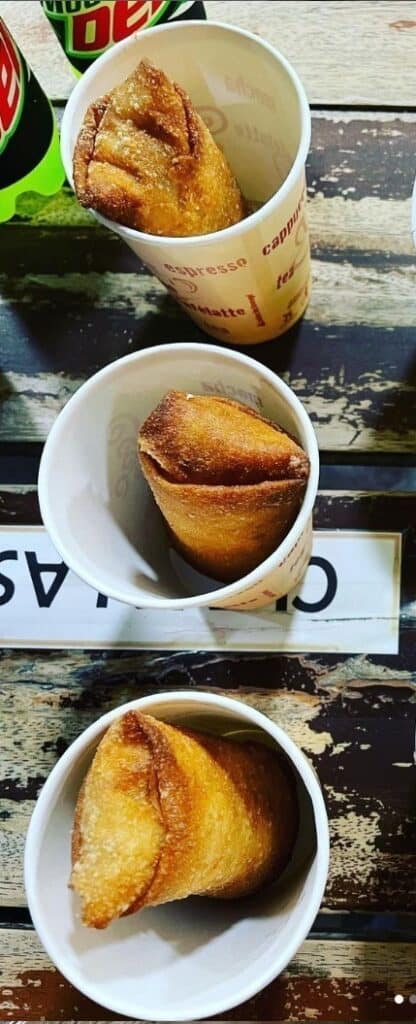 Palabok – Noodle is a comforting dish that always amazes the crowd as it has a delicious taste. The vibrant color of its shrimp sauce and its other ingredients creates a festive look that makes it appetizing. It is rich in flavor and texture as it is overflowing with appetizing toppings.
Lugaw
Lugaw is an all-time favorite comfort food of Filipinos as it is affordable and filled with essential nutrients. This is the most-sought and popular dish of this restaurant that makes people come back.
Lugaw Plain – Plain congee, locally known as lugaw, is one of the simplest Filipino dishes that can warm you up. It is made with rice, water, and salt topped with spring onions and garlic dish. For anyone seeking a classic and simple dish, I highly recommend choosing this Lugawan sa Tejeros menu.
Lugaw with Egg – Upgrade your favorite classic lugaw by adding an egg on its top. In this special lugaw of this restaurant, a boiled egg is cut evenly into two. The vibrant color of the egg yolk enhances its visual presentation making it look appetizing.
Lugaw with Lechon Kawali & Egg – A fulfilling dish that is loaded with delicious toppings. Diners enjoy this dish as each sip of this special rice porridge is packed with flavors. The powerful combination of the ingredients produces an appetizing flavor that will satisfy your cravings.
Goto
Goto is a hearty and flavorful dish made up of rice porridge and beef tripe. This dish is similar to lugaw, the only difference is the beef tripe that is included in this menu. 
Goto with Egg – Rice porridge is topped with beef tripe, egg, spring onions, and garlic bits. The simplicity of this Lugawan sa Tejeros menu makes it one of the go-to comfort food as the warmth and comfort that it provides can easily satisfy an empty stomach. 
Goto with Lechon Kawali – Slices of lechon kawali together with other ingredients are laid on top of rice porridge. This meal is perfect for those who love the gratifying combination of goto and lechon kawali.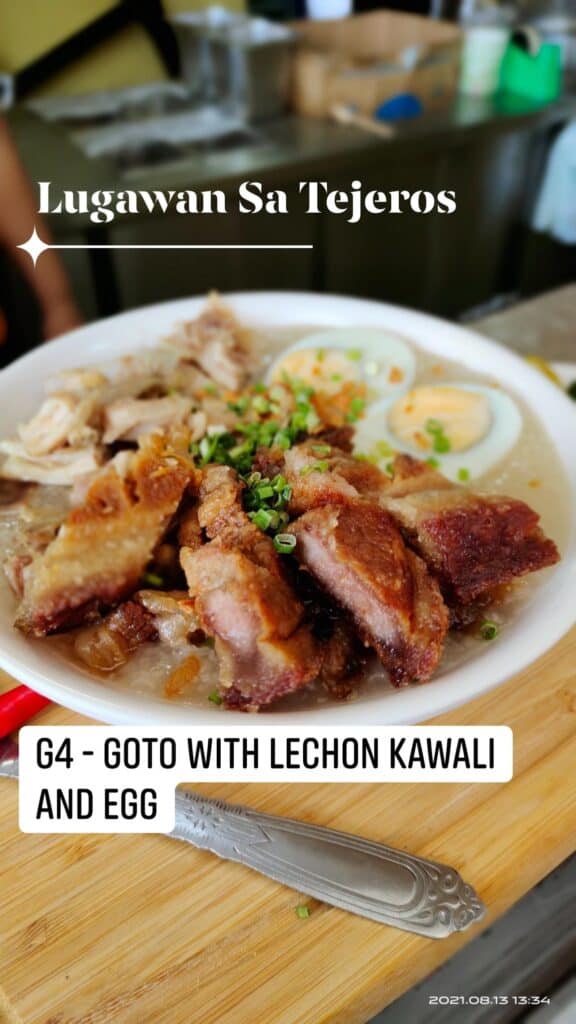 Goto with Lechon Kawali & Egg – A special and flavorful goto variant of Lugawan sa Tejeros that is loaded with toppings. It will give you an enjoyable dining experience each sip is bursting with flavors.
Arroz Caldo
The arroz caldo of Lugawan sa tejeros is made up of rice that is cooked in chicken broth. It is decorated with tender chicken slices, spring onions, and toasted garlic bits.
Arroz Caldo Plain – The classic taste of this plain menu of Lugawan sa Tejeros is what makes people enjoy this dish. If you want to add flavor and make it unique, you can add an A La Carte dish of your choice on its top or as a side dish. 
Arroz Caldo with Egg – A boiled egg is one of the common ingredients that is topped in rice porridge. Adding it to arroz caldo increases its nutritional value as it is a good source of protein, has low calories, and provides a lot of health benefits.
Arroz Caldo with Lechon Kawali & Egg – Lechon Kawali is a notable Filipino dish that is well-loved for its crispiness and saltiness. The exciting combination of its topping makes it a filling and savory meal.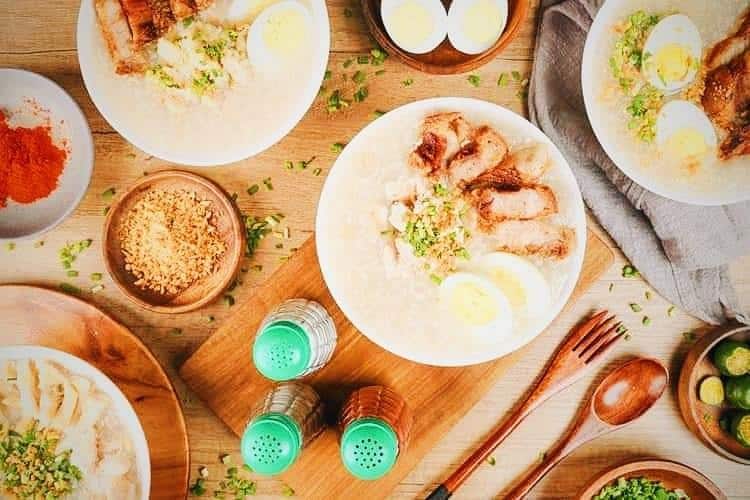 Pares
Pares is a Filipino stew where beef cubes are cooked in special seasonings and spices until they become tender. This aromatic and delicious dish is commonly paired with rice. The Lugawan sa Tejeros paired it with rice, mami, lechon & rice, and lechon & mami. These perfect combinations will make your meal satisfying. It is an ideal dish for those who want a nourishing and flavorsome meal.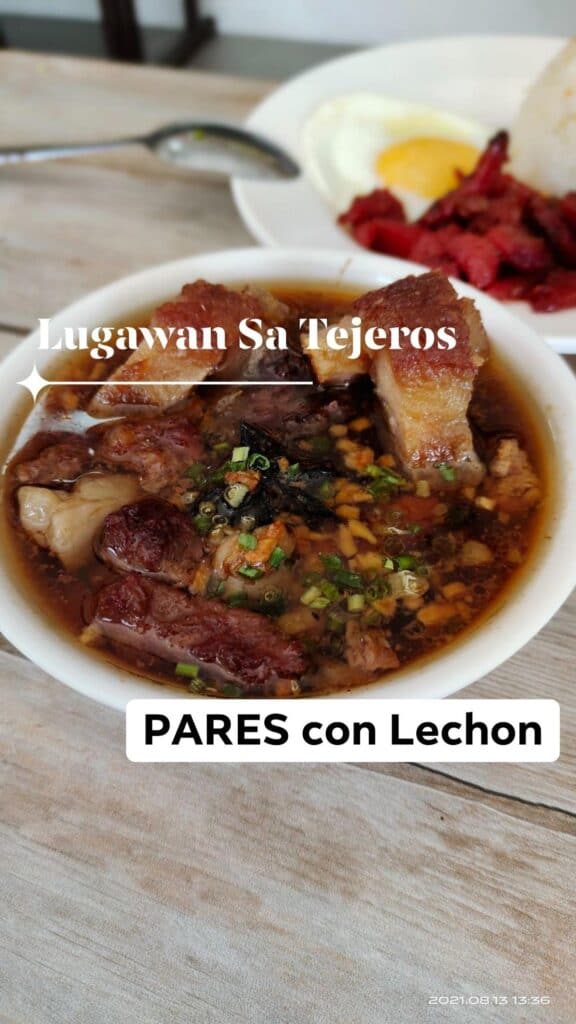 Lugawan sa Tejeros Menu Delivery
Want to enjoy Lugawan sa Tejeros' yummy food from the comfort of your own home? You can now order their dishes easily through GrabFood or FoodPanda websites and apps. Have your meal delivered right to your door without any trouble!
Social Media Pages
Don't hesitate to check out Lugawan sa Tejeros' social media pages! They offer a variety of Lugaw dishes that are perfect for breakfast, lunch, or dinner. Their Lugaw is made with quality ingredients and is sure to satisfy your hunger and warm your heart. By visiting their social media pages, you'll be able to see their latest offerings, promos, and updates.
Facebook: https://facebook.com/LugawanSaTejeros/
Conclusion
The Lugawan sa Tejeros menu is famous for its delicious rice porridge dishes that are budget-friendly and satisfying. Lugaw is one of the most-sought dishes of its customers so you should try it when you visit or order at this restaurant to experience its goodness. These dishes provide comfort which makes them perfect when you are not feeling well or in cold weather.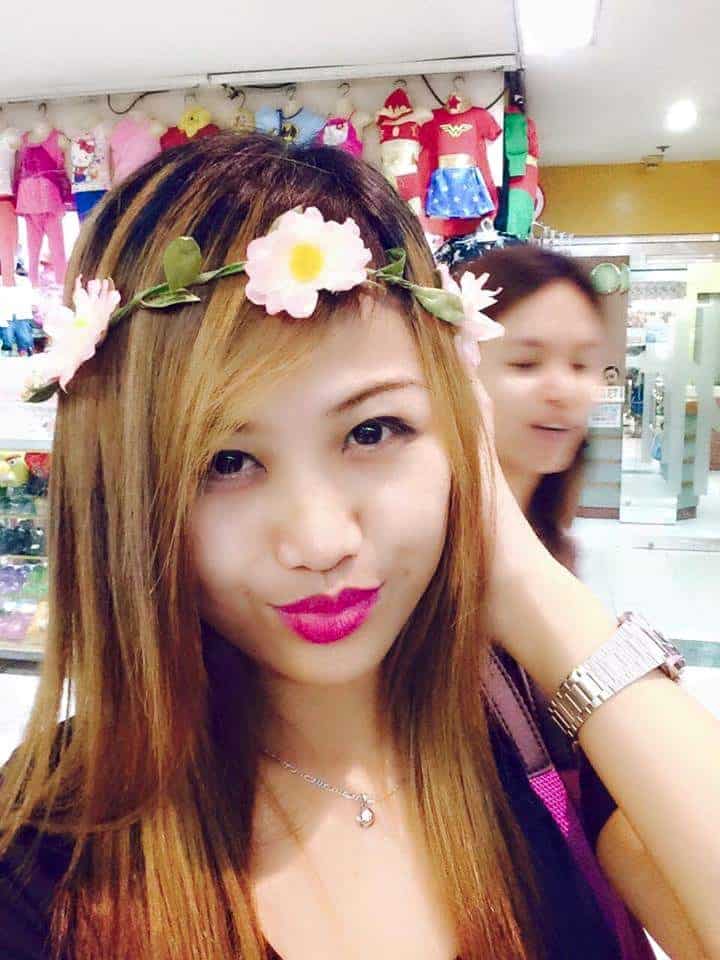 Hello! I'm Shaoyeu Cassandra, a mom who spends most of my time at home, and when I'm not busy, I enjoy writing blogs. I live in Cavite, and I really love talking about the menus of different restaurants.
So, I decided to share my thoughts on the menus of some fast-food places. I'm hoping my take on them can be like a helpful guide for you to decide what tasty treat to go for next. I hope you discover something you really enjoy! Thanks for stopping by!