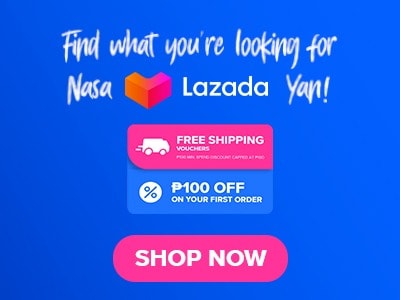 Another day for exciting flavors and new experiences that will leave a mark on your dining table. Today we are going to talk about a recommended restaurant that is famous for its Chinese cuisine that offers the true essence of China. They offer a wide array of Chinese and Cantonese cuisine that will surely bring a savorful moment to your tiring day. So let us start and make this enticing dream to reality with their menu options curated for you!
Below, you'll find the updated list of Ling Nam menu prices.
Menu Items
Price (PHP)

All Day Tsinoy Breakfast

Longganisa Meal
205
Pork Tocino Meal
205
Chicken Tocino Meal
210
Beef Tapa Meal
225
Longganisa Macao
225

Soup

Wonton Soup
225
Siomai Soup
120
Beef Brisket Soup
235
Beef Wonton Soup
265
Chicken Corn Soup
300

Crabmeat Corn Soup

Small
320
Large
630

Spinach Soup

Small
360
Large
690

Hot & Sour Soup

Small
340
Large
670

Dimsum

Asado Siopao
90
Bola-Bola Siopao
90
Taipao
130
Lotus Siopao
80
Mongo Siopao
80
Pork Siomai
90
Chicken Feet
190
Hakaw
205
Ham Suy Kok
205
Fried Dumpling
205
Seafood Roll
210
Taopey Roll
205

Noodles with Soup

Plain Noodles
180
Chicken Noodles
225
Beef Noodles
225
Wanton Noodles
225
Asado Noodles
230
Beef Wonton Noodles
265
Noodles with Beef Sauce
230
Wonton Noodles with Beef Sauce
235
Wonton Hofan
235
Any 2 Combination
265
Any 3 Combination
295

Sauteed Noodles

Lomi
250
Bihon Guisado
250
Sate Bihon
255
Chami
250
Miki Bihon Guisado
255
Pancit Canton
260
Crispy Noodles
280
Sate Hofan
255
Chopsuey Hofan
295
Beef Hofan
320
Sate Beef Hofan
325
Sauteed Noodles with 3 Kinds of Mushroom
255

Noodles in Bilao

Small
600
Medium
830
Large
1,490

Meat

Lemon Chicken
330
Ling Nam Fried Chicken
305
Kung Pao Chicken
305
Lumpiang Shanghai
200
Sweet and Sour Pork
330
Chopsuey
290
Minced Pork with Eggplant
315
Spicy Spareribs with Salt and Pepper
320
Mandarin Spareribs
330
Beef Ampalaya
330
Beef Broccoli
365
Beef Curry
320
Beef Stew in Hotpot
330

Seafood

Fish Ampalaya
325
Fish Fillet with Tofu and Taosi Sauce in Hotpot
350
Sweet and Sour Fish Fillet
345
Fish and Corn Sauce
345
Dragon Shrimp Balls
390
Broccoli with Scallop
360
Salt and Pepper Squid
335
Honey Squid
335
Eggplant Ala King
330
Crab Egg Foo Yung
330

Vegetables

Broccoli with Garlic
280
Broccoli with Oyster Sauce
280
Spinach Garlic
215
Pipa Tofu
305
Home-made Tofu with 3 Kinds of Mushroom
310

Congee

White Congee
130
Bola Congee
215
Halo Congee
215
Chicken Congee
220
Bola-Chicken Congee
220
Bola-Atay Congee
215
Kidney-Atay Congee
220
Fish Congee
220
Fish-Bola Congee
235

Rice Meals

Chopsuey Rice
220
Porkchop Rice
240
Sweet and Sour Pork Rice
250
Ling Nam Beef Rice
250
Beef Curry Rice
255
Sweet and Sour Fish Rice
265
Boneless Bangus Rice
245
Fish Fillet Taosi Rice
265

Rice

Yang Chow Rice
295
Fragrant Harbour Rice
305
Steamed Rice (per bowl)
80
Garlic Rice (per bowl)
90

Rice

Gold Feast
4,450
Pearl Feast
4,450
Coral Feast
4,650
Jade Feast
4,550

Desserts

Buchi (Serving: 4pcs)
125
Almond with Lychee
120
Almond with Mixed Fruits
115
Almond Jelly
105
Mango Sago
105

Extras

Togue / Egg
55
Atchara
60
Sate Sauce
60
Asado Sauce
65
Beef Sauce
75

Beverages

Black Gulaman
120
Iced Tea
80
Ling Nam Purified Water
70
Softdrinks
85
Ling Nam Brewed Coffee
70
About Ling Nam
Ling Nam invites you to savor the finest flavor of China from their iconic collections of cuisine that will surely bring comfort and warmth to your long day at school or work. They offer varieties of mouthwatering dishes such as Dimsum, Noodles, Meat, Congee, Vegetables, and Rice meals that are top-notch of colorful quality. Ade from Chinese cuisine, they also offer a Tsinoy Breakfast which features a Filipino and Chinese fusion of breakfast that is a must-try on their menu.
Ling Nam Menu Best Sellers
Savor the best flavors with their best-selling dishes that will surely immerse you in the iconic flavors of China. I am sure you will be delighted with this list as it also offers safe options for every first-timer who wants to take a first step at these iconic dishes.
Beef Noodle – Indulge in a comforting bowl of Beef noodles from Ling Nam. It features a rich and savory as well as aromatic broth highlighting tender slices of beef and varieties of fresh vegetables. It has a satisfying and flavored experience that will surely leave a mark on your noodle experience.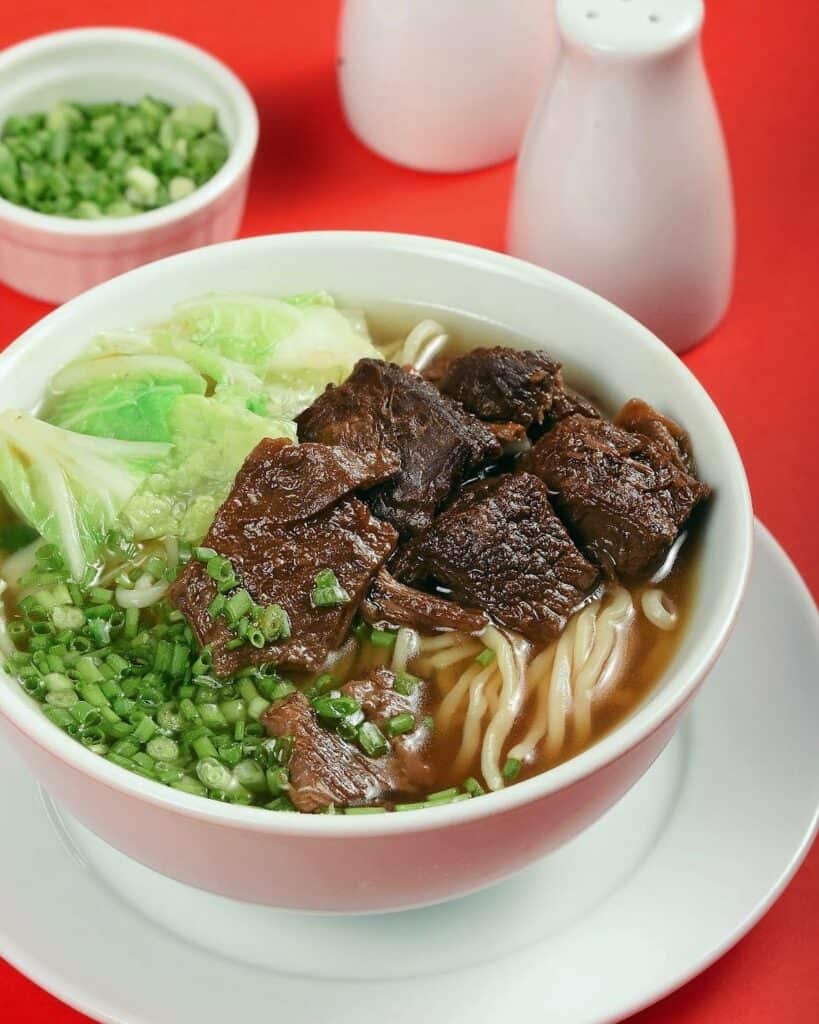 Hakaw – Next on the list is this Hakaw, it is a delicate art of dim sum featuring translucent and thin dumpling wrappers. It boasts flavorful shrimp and a classic dim sum taste.
Asado Siopao – Savor the sweet and savory notes of this Asado Siopao that feature soft steamed buns and tender slices of slow-cooked pork. It immerses you in a flavorful and aromatic sauce that takes your bite to new heights.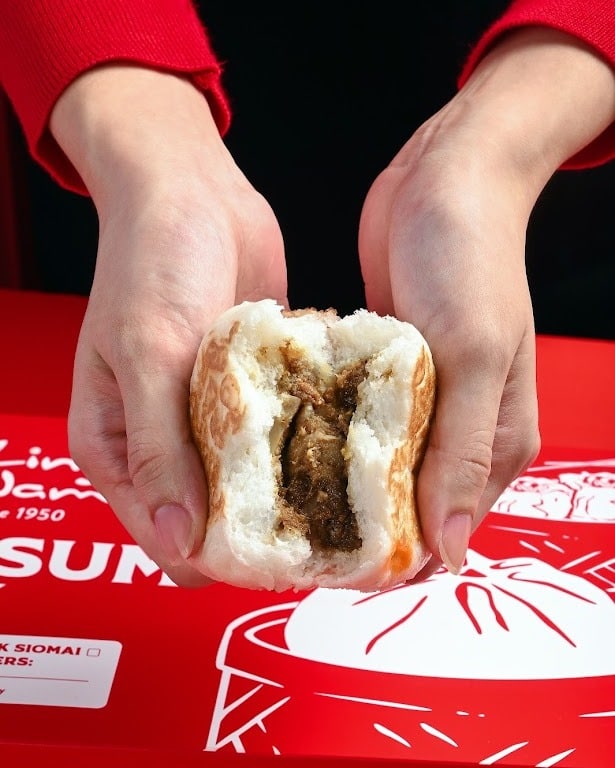 Kutchay Dumplings – These Kutchay dumplings are something to appreciate at Ling Nam. It features Kutchay Dumplings that offer a medley of textures and aromatic filling.
Beef Wanton Noodles – Taste the flavors of Beef Wanton Noodles only here at Ling Nam. It features springy noodles that are bathed in savory broth and accompanied by plump beef wontons.
Set Menu
Gold Feast – Delight in their opulent Gold Feast, a banquet of flavors featuring 3 servings of aromatic Yangchow Rice, 2 savory Miki Bihon dishes, 2 crispy and delectable Salt and Pepper Squid servings, a whole Ling Nam Fried Chicken, and 2 generous portions of their flavorful Chopsuey.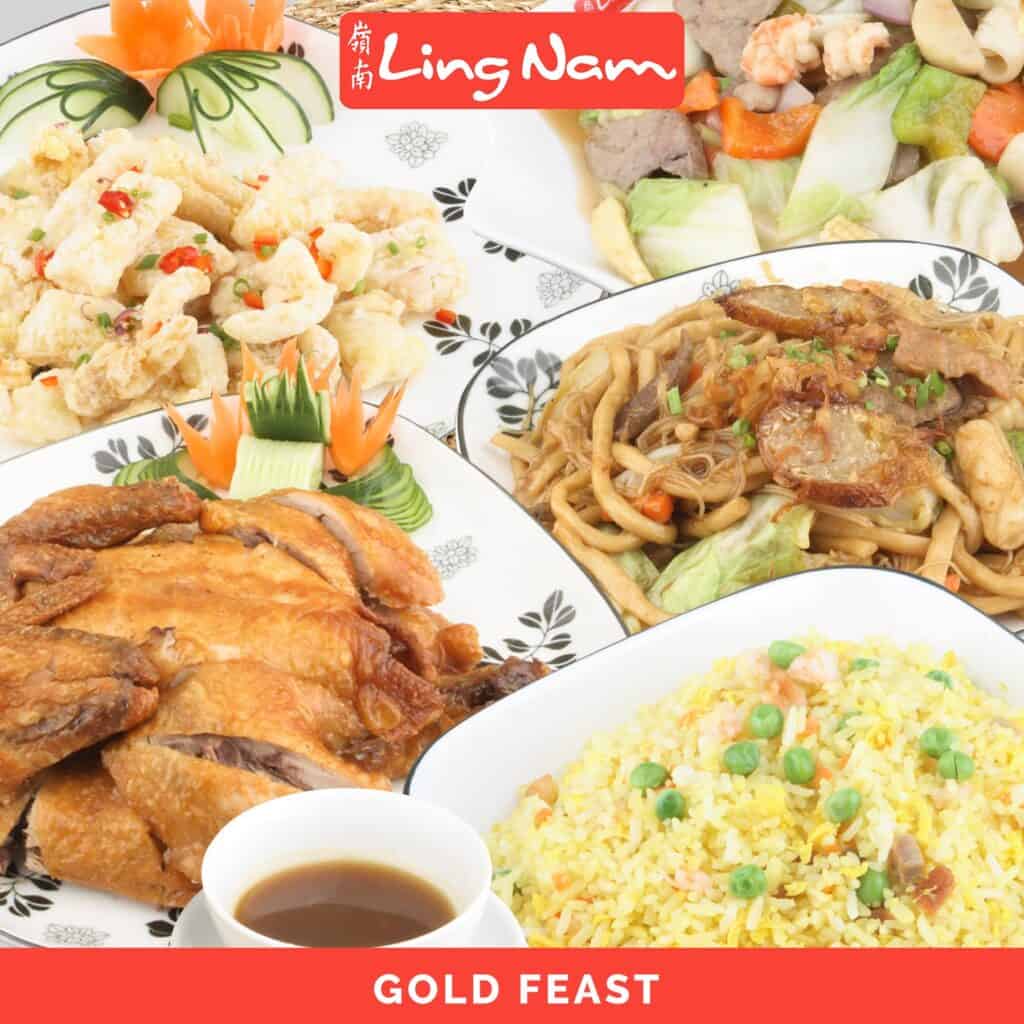 Coral Feast – Dive into the flavors of the Coral Feast, which includes 3 servings of Yangchow Rice, 2 hearty Chami dishes, 2 servings of Sweet and Sour Pork, a whole Ling Nam Fried Chicken, and 2 satisfying portions of Beef Broccoli. It's a vibrant, taste-filled celebration.
Pearl Feast – The Pearl Feast invites you to explore a treasure trove of tastes, including 3 servings of fragrant Yangchow Rice, 2 comforting Chami bowls, 2 servings of Fish Fillet Tofu with Taosi Sauce, a whole Ling Nam Fried Chicken, and 2 sumptuous portions of their Chopsuey.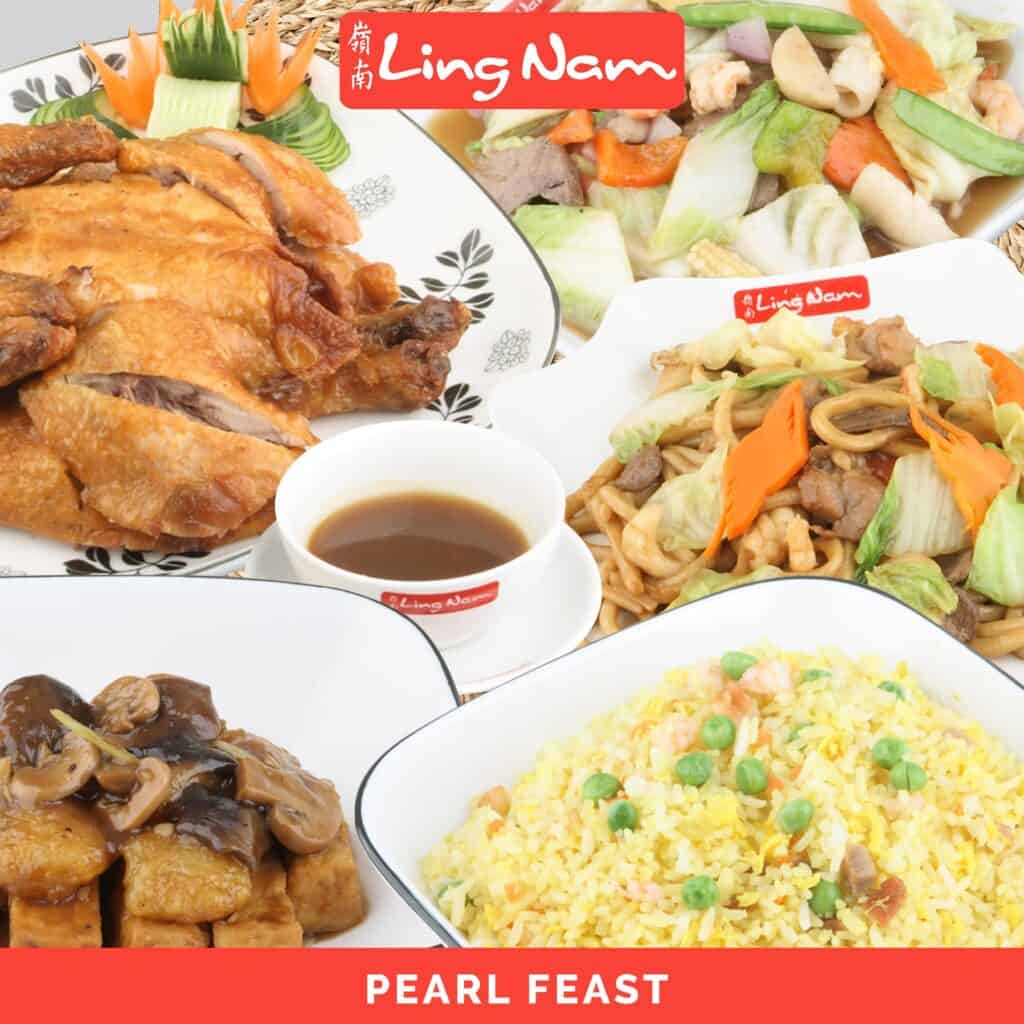 Jade Feast – Embrace the lush flavors of the Jade Feast, featuring 3 servings of Yangchow Rice, 2 delightful Miki Bihon dishes, 2 servings of Kung Pao Chicken, 2 servings of Salt and Pepper Squid, and 2 portions of their savory Beef Broccoli. This feast is a gem of Chinese cuisine.
All Day Tsinoy Breakfast
Start your day with enthusiasm and a great breakfast with this All Day Tsinoy Breakfast of Ling Nam menu that highlights an iconic Filipino breakfast meal featuring garlic fried rice and a variety of savory delights.
Longganisa Meal – Starting with this sweet and savory delight. This Longganisa Meal is a mouthwatering plate of Filipino sausage that is served with garlic fried rice.
Pork Tocino Meal – Next on the list is this Pork Tocino meal that allows you to immerse in a tender and sweet cured pork that is paired with garlic fried rice.
Beef Tapa Meal – Delight in the rich and savory goodness of Beef Tapa featuring marinated to perfection beef strips that are cooked to utmost perfection.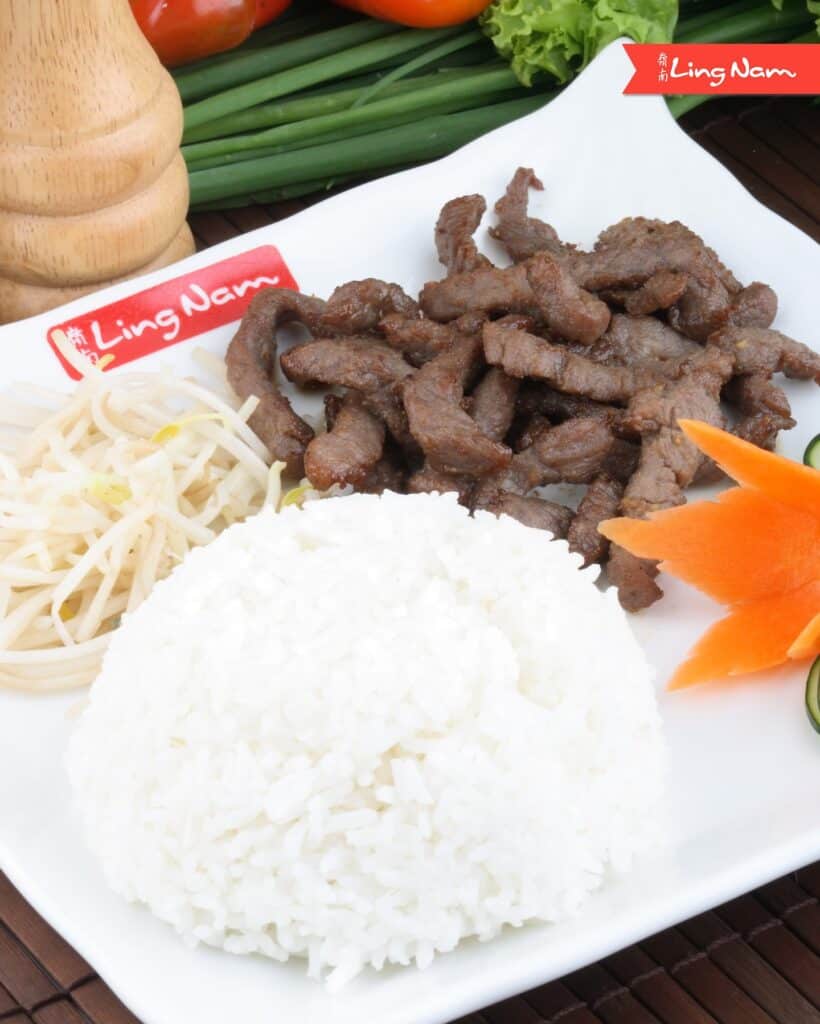 Longganisa Macao – For an extra unique twist for breakfast, why don't you try this Longganisa macao that offers a tantalizing blend of Fulpino and Macanese flavors? It is sweet and flavorful and offers a joyful experience of dining.
Ling Nam Menu Delivery
Craving for these delightful meals from Ling Nam? Well, how about I tell you that you can now order these Chinese dishes and have them delivered right to your home? Yes, you heard that right! You can now order these meals through third-party delivery channels such as FoodPanda and Grab Food. They offer an easy-to-understand interface as well as faster transactions that will surely bring comfort to your day.
Social Media Pages
Here are some of the reasons why you should follow Ling Nam on social media: Stay up-to-date on the latest menu items and promotions. Get inspired by beautiful food photos. Learn about the history and culture of Cantonese cuisine. Connect with other Ling Nam fans.
Facebook: https://www.facebook.com/LingNamPH
Instagram: https://www.instagram.com/lingnamph
Twitter / X: https://twitter.com/LingNam1950
Frequently Asked Questions
What type of cuisine does Ling Nam offer?
Ling Nam allows you to immerse in a vast collection of Chinese cuisine. It features a selection of Soup, Dimsum, Noodles, Tsinoy Breakfast, and more.
What is Seoul-Sky known for?
Ling Nam is famous for their iconic Dim Sum which is perfect as an appetizer and even as a meal too. Some of the famous Dim Sum are Pork Siomai and Hakaw.
What are the operating hours of Ling Nam?
Ling Nam operates from 6 AM until 10 PM from Monday to Sunday.
Where is Ling Nam located in the Philippines?
Planning to visit Ling Nam? Well, you can find them at 616 T Alonzo St, Binondo, Binondo, Manila, Metro Manila.
How can I reach out to Ling Nam's staff?
For your inquiries, you can reach them at (0968) 324-9292 or (0949) 983-4431.
Conclusion
In conclusion, Ling Nam is a restaurant that you can wholeheartedly recommend to your friends and family. It allows you to enjoy a dazzling collection of Chinese cuisine featuring Dim Sum such as Hakaw and Pork siomai. I love how they have established a diverse collection of meals from Tsinoy Breakfast down to Noodles, dim sum, and delightful desserts. However, I suggest that they focus on Facebook marketing as well as establish a good website of their own to leverage online marketing. I am sure that everyone will be delighted with the food they offer and I have to start with the confidence to properly market it. I was delighted and satisfied with the meals I ordered and I cannot wait to experience more from them.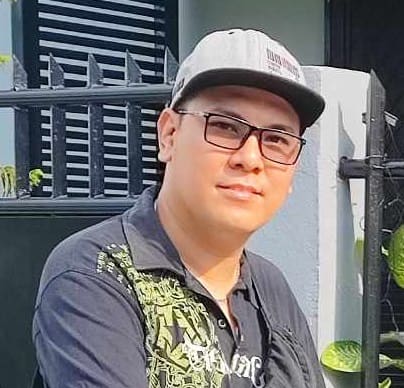 Hi! I'm Nivek Strife, the person who made MenuPH. I'm the one who added most of the popular menus you see on this website, and I really hope you enjoy them! Feel free to check them all out.
Growing up, I was surrounded by lots of tasty foods, like the classic Adobo and the sweet Leche Flan. That love for the many flavors of the Philippines is what got me excited about adding to MenuPH. When I learned how to make websites, I saw the need for a place to show off all the amazing Filipino dishes, and that's how MenuPH started.
MenuPH isn't just a website; it's like a fun journey into food. I've teamed up with famous chefs and found great places all over the Philippines to bring you a bunch of menus that show off the best of Filipino cuisine. Whether you're into the usual dishes or new twists, MenuPH is here to guide you through the rich world of Filipino flavors.
With MenuPH, my aim is to help local businesses, talk about good food choices, and make a group of friends who love food. No matter if you like fancy restaurants or street food, MenuPH has something for you. Come join me on this food adventure as we find great places, taste real flavors, and enjoy the unique food traditions that make the Philippines awesome.