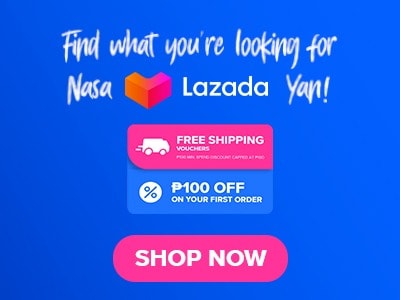 Join me on this fiery adventure as we explore the world of Mahal Kita, from its fiery savory collection to its mouthwatering noodles that exude tremendous flavors, Mahal Kita is definitely one of the perfect places for flavorful dining. Considering that the restaurant is coined in Filipino terms, you need to expect various Filipino delights that are perfect for your Pinoy taste buds. Come on and let us stop this chit-chat because I am now serving you the great wonders of their menu collection.
Below, you'll find the updated list of Mahal Kita menu prices.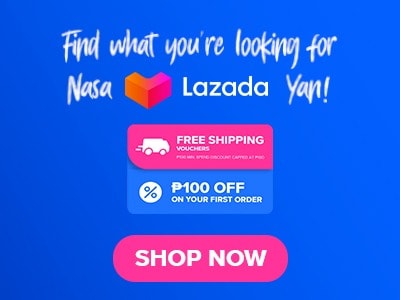 Menu Items
Price (PHP)

All Time Favorite

Buttered Chicken
335
Beef Caladareta
370
Crispy Pata
860
Lumpiang Shanghai
300
Kare-Kare
595
Beef with Broccoli
350
Pata Tim
865
Chopsuey
295
Fried Chicken
300
Sweet & Sour Pork
290

A la Carte

Pancit sa Bilao
660
Palabok Seafood
620
Yangchow Rice
245
Spaghetti sa Bilao
600
Shanghai Rice
235

Side

Garlic Rice
150
About Mahal Kita
Originating from the Philippines, Mahal Kita restaurant caters to a pleasurable experience giving you a wonderful collection of food and its perfect option for family dining. From their All-Time favorite that features a great collection of flavors and textures up to their exciting Ala Carte menu such as their iconic Palabok Seafood, Mahal Kita is a wondrous place where you can fill up your plate with great foods and great memories. There is so much more to love about this restaurant and I am just giving you a portion of it, so don't look any further try this restaurant for a next flavorful weekend!
Mahal Kita Menu Best Seller
Mahal Kita Best Sellers offers you the finest collections and hot picks that have been loved since then. Treat yourself to this crowd's favorites and amazing delights.
Beef Caldereta – This meal features the finest cuts of beef that are simmered in delicious tomato sauce that fills heavenly Filipino delights. It is a great meal to share, especially with the family.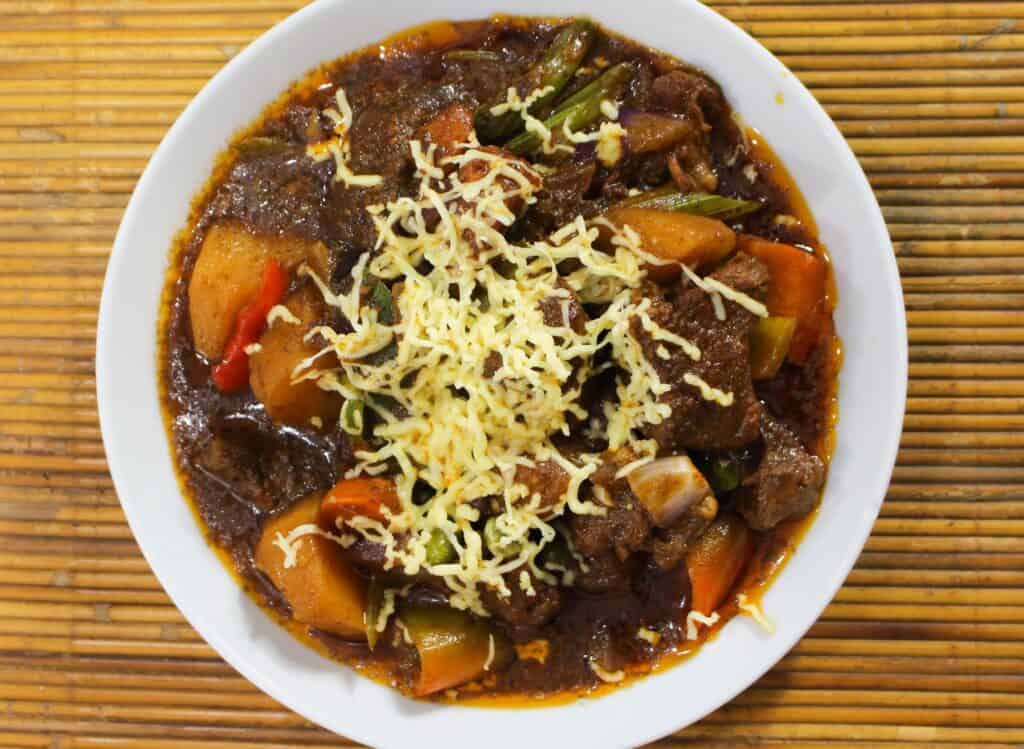 Pancit Bilao – This flavorful noodle is one of the popular dishes they offer which they greatly take pride in. It is a delectable noodle topped with a variety of vegetables, seafood goodness, and egg slices.
Crispy Pata – A well-loved menu at Mahal Kita that features a perfectly crispy skin of the pork and is a very recommended dish for a family dinner.
Buttered Chicken – You will surely love the buttery kick of every bite of this chicken. It has a juicy chicken that highlights the buttery flavor of the chicken skin. It is first fried so you can surely have the crispy bite you need.
Beef with Broccoli – You don't have to worry about softness because the tender beef in this meal is guaranteed to be soft and juicy, embracing the savory sauce that you can't get enough of. It is topped with fresh broccoli that gives an additional character and flavor to the dish.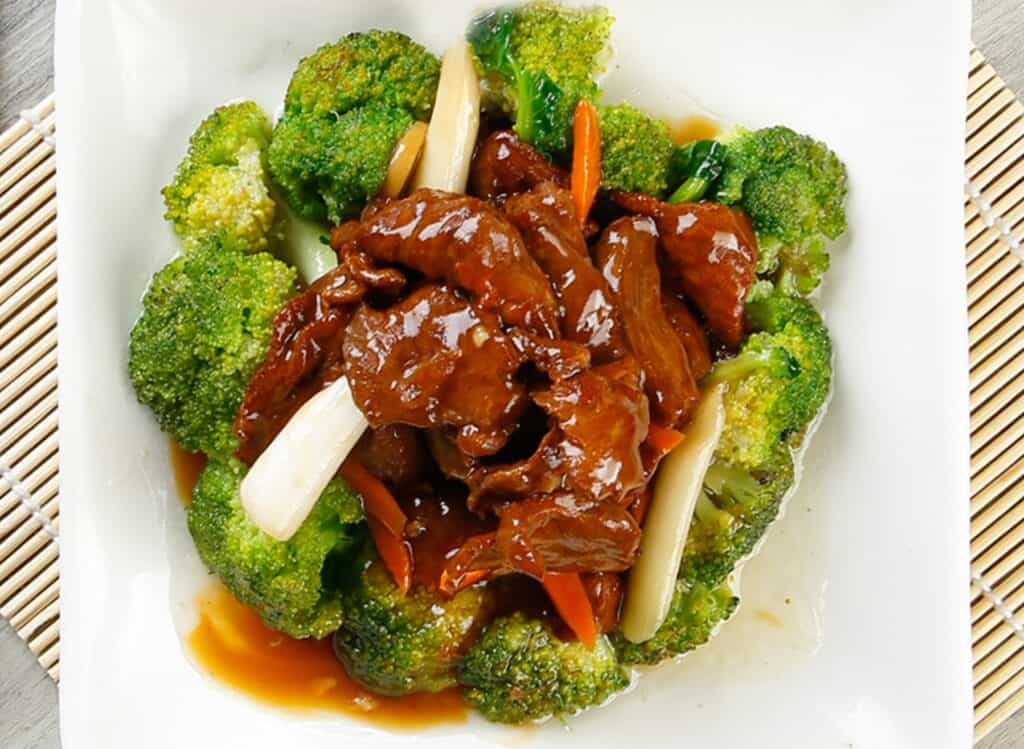 Chopseuy – This dish is perfect for people who are looking for a healthier option in a collection filled with meaty cuisines. It has an extra creamy flavor that you will surely love along with the fresh vegetables on it. A must-try at Mahal Kita!
Sweet and Sour Pork – You cannot say no to the well-balanced bite of this dish. The formulation and levels of sweetness and sourness are so heavenly with its saucy texture that you can't get enough of it. A guaranteed extra cup of rice is needed in this dish!
Ala Carte
Mahal Kita caters a wonderful collection of Ala carte items on their menu making sure you can fully have the gastronomic adventure you came for. Here is the list and some of the safest options you need to try.
Spaghetti – This version of spaghetti is just the way you loved your spaghetti when you were a kid. It hit the right style of Filipino spaghetti with its sweetness and savory sauce.
Pancit Palabok – This iconic pancit palabok has received an immense level of support and love from people because of the flavorful sauce it has along with varieties of toppings added on top of it.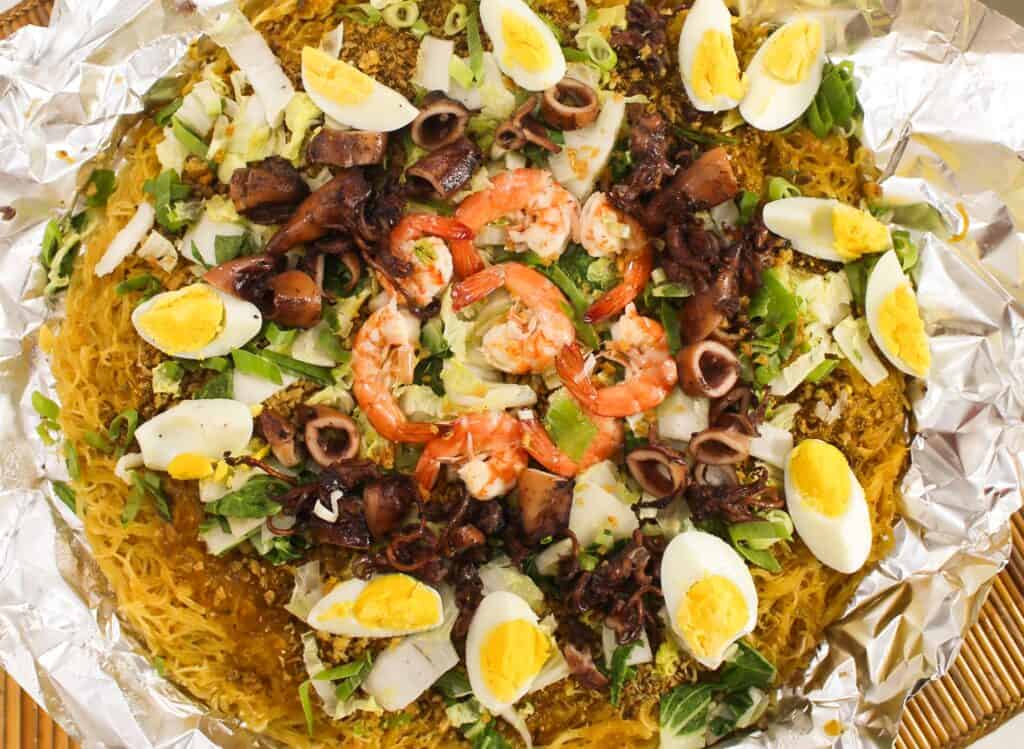 Shanghai Rice – A rice that is perfect for every dish you want is served on the table! This is one of the best rice I ever had with the delicious bits of Shanghai and the aroma it gives upon serving.
Yangchow Friedrice – another must-try rice at Mahal Kita. IF Shanghai rice can be classified as Pinoy Style, this one is guaranteed with Chinese flavors. It has extra spices, veggies, and meats that you really need to try.
Pancit sa Bilao – This pancit sa bilao is also served in Ala Carte style so you can really enjoy this dish even if you're dining on your own. It is a flavorful noodle and is highly recommended in their collection.
Side
Mahal Kita serves their house pride Garlic Rice menu which has been one of the main stars at the restaurant. It features a perfectly fried white rice that is flavored with garlic and a variety of spices giving you the aromatic fumes you need while enjoying every meal you ordered. This rice perfectly goes along in every dish they serve so you can guarantee an absolute goodness and elevated experience while having it.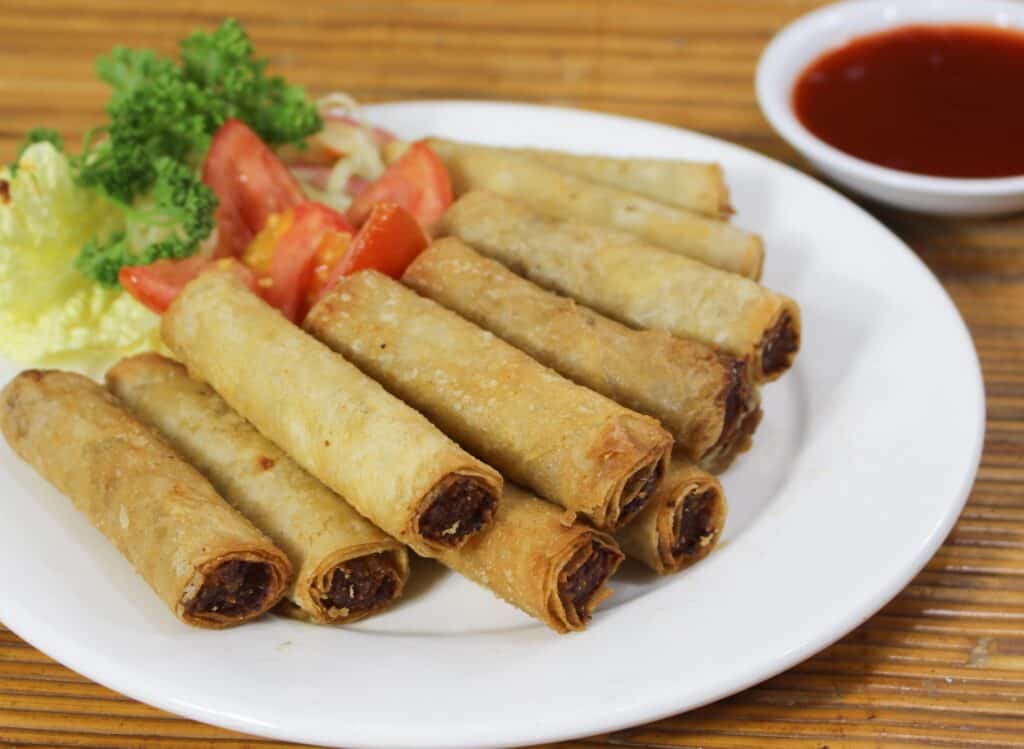 Mahal Kita Menu Delivery
Mahal Kita offers delivery service just by calling their hotline number at 288522826. However, with the hustle and bustle situation we usually have at the Metro I actively recommend people to order via FoodPanda or GrabFood PH because they offer a much more efficient and fast transaction to order your favorite Mahal Kita item with ease.
Social Media Pages
If you really enjoy their delicious food and want to stay updated on the latest news about their restaurant, why not check out their Facebook page? When you go there, I strongly suggest you click the "follow" button so you can stay in the loop and not miss any important updates. Don't forget to do this when you visit their page. If you're wondering where to find the link, just take a look below:
Facebook: https://www.facebook.com/mahalkitahotel
Frequently Asked Questions in Mahal Kita
What type of cuisine does Mahal Kita offer?
Mahal Kita offers a variety of flavorful meals that are perfect for family dining or barkada bonding. They specialize in Filipino cuisine and hearty rice.
What is the Mahal Kita Restaurant known for?
Mahal Kita is known for their savory meals such as Pancit na Bilao and Pancit Palabok which have been some of the top picks of most customers since then.
Is Mahal Kita available for food delivery?
Yes, they are accessible through third-party delivery channels too such as FoodPanda and GrabFood PH.
What are the operating hours of Mahal Kita?
Great news because Mahal Kita is operating 24/7.
Conclusion
In conclusion, Mahal Kita is definitely a great place if you are looking for quality food that comes at affordable prices. I am sure that whatever you come for at this restaurant, Their menu will never disappoint you.