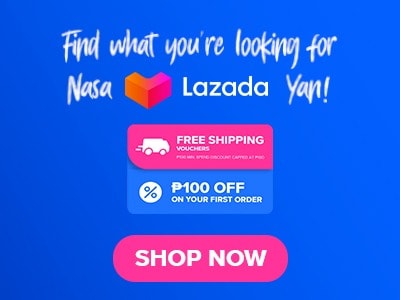 Through the hustle and bustle atmosphere and mood in the metro, we sometimes crave to take an escape weekend adventure into some of the fresh cafes that are new to our eyes and are also known to offer fresh and great quality food. Experience dining in the middle of the clouds while savoring the finest menu collection here at Cafe in the Sky.
Below, you'll find the updated list of this cafe's menu prices.
Menu Items
Price (PHP)

Appetizers

French Fries
80
Onion Rings
80
Nachos with Salsa
80
Crispy Sky Rolls
100

Breakfast

Filipino Breakfast
120
American Breakfast
120

Rice Toppings

Sky Rice
130
Beef with Oyster Sauce
125
Lechon Kawali Rice
125
Kung Fu Chicken Rice
120
Fried Chicken Rice
110

Vegetables

Fresh Green Salad
130
Stir-Fried Highland Vegetables
150

House Specialties

Kung Fu Chicken
190
Fried Lemon Chicken
190
Chicken Curry
190
Beef with Broccoli or Cauliflower
190
Beef with Sweet Peas
190
Crispy Lechon Kawali
220

Hot Plates with Egg

Sizzling Chili Hotdogs with Onions
160
Sizzling Bangus, Pork, or Chicken Sisig
180
Sizzling Pork Chops
180
Creamy Lechon Kawali
200

Noodles

Bihon Guisado
90
Canton Guisado
90
Miki Guisado
90
Miki Bihon
90
Beef, Chicken, Lechon Mami
90

Pasta

Pasta Bolognese
140
Pesto Linguine
140
Spicy Tuna Spaghetti
140

Desserts

Ice Cream in the Sky
80
Banana Medley
80
Fresh Strawberries with Cream
80

Cold Drinks

Bottled Water
20
Soft Drinks in Can
40
Gatorade
45
Canned Juices
45
Plain, Strawberry, or Blueberry Yogurt
65

Alcoholic Beverages/h2>

Beers in Cans
50
1 Bottle of Red or White Wine
500
Fundador (1 Liter)
1,200
Jack Daniels (1 Liter)
2,200
Johnny Walker Black (1 Liter)
2,400
About
Cafe In The Sky offers you breathtaking and panoramic views that you cannot trade for anything else. They have a very diverse collection that caters to your daily Filipino and American breakfast, enticing lunch, and aromatic house specialties for dinner. It is a perfect place to hang out and spend your weekend by escaping the city noise and enjoying the calm ambiance and fresh atmosphere. You will never run out of options in this restaurant because they offer various collections such as Filipino and American breakfast, House Specialties, Sizzlings, Noodles, and even decadent desserts.
Cafe In The Sky Menu 
Now let's start your fresh experience with their safest and hot-selling collections of various savory dishes with their house specialties.
Beef with Broccoli – Enjoy a very tender bite of this beef with broccoli that features tender and succulent slices of beef that are perfectly stir-fried to utmost perfection and generously paired with vibrant and fresh broccoli florets.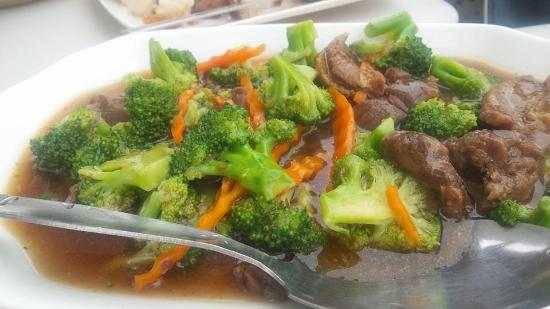 Pasta Bolognese – Starting this list with this Italian masterpiece that highlights a harmonious flavor filled with richness and savory sauce. It offers you slow-cooked pasta that will definitely transport you into the heat of Italy.
Crispy Lechon Kawali – A crunch and savory bite you don't want to miss is here at their Crispy Lechon Kawali. It features a delightful Crisp and it is also known to be one of Filipino's favorites.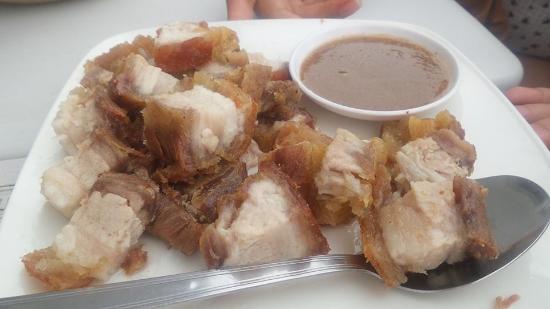 Sizzling Pork Chops – Feel the fiery heat of these sizzling pork chops that feature seared-to-perfection meat that unlocks all of the juiciness and flavor. It has a sizzling to fi est sensation you will surely love.
Sizzling Bangus – Dive into the oceanic adventures this Sizzling Bangus offers. It highlights marinated bangus that are served on a hot plate. It offers you sizzles as well as a symphony of flavors you will definitely love.
House Specialties
Discover more of these hidden gems you will only find here at Cafe in the Sky. The following menu features various flaming to fiery flavors and savory sensations you will surely not want to miss.
Kung Fu Chicken – Starting is lost with their iconic Kung Fu Chicken, It is a Chinese chicken cuisine that kicks up a delightful flavor and zesty spicy chicken bites.
Fried Lemon Chicken – A citrusy of flavors with the finest twist is here in their Fried Lemon Chicken. It is known to be a classic favorite that highlights a very tangy sauce making it a very recommended option.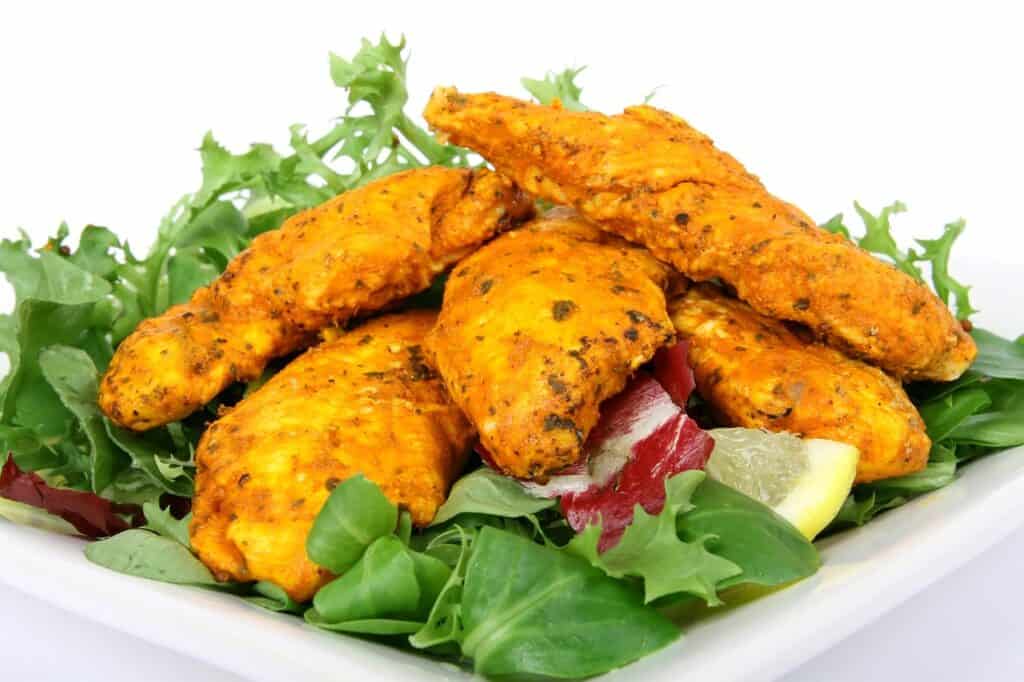 Beef with Sweet Peas – From the harmonious blends of beef to the sweet goodness of sweet peas, this dish will surely bring you a robust flavor and explosion of meaty goodness.
Chicken Curry – Another iconic dish is here to give you a rich and creamy curry that offers you a bite of a joyful chicken marinated and elevated with various spices and flavors.
Noodles
Step into the world of their flavorful noodles that highlight a classic favorite known to be one of the beloved noodle cuisines here in the Philippines.
Bihon Guisado – This stir-fried noodle is here to give you colorful vegetables that highlight the succulent meat and crunch of their finest veggies. It has very aromatic fumes that will surely entice you.
Miki Gisaado – A wide and hearty noodle used in his classic form of Guisado. It offers you stir-fried to perfection noodles which creates a texture and tantalizing taste.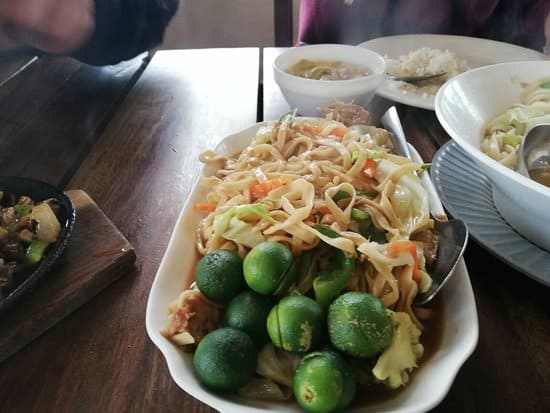 Miki Bihon – You will surely love these thick and thin noodles that are used in this flavorful noodle dish which highlights an exciting fusion of flavors and textures.
Beef Mami – This noodle soup deserves to be one of the main highlights of their noodle collection. it offers you a beefy and flavorful soup that provides you the warm hug and comfort you need for your day.
Cafe In The Sky Menu Delivery
Unfortunately, Cafe In The Sky does not offer any food delivery service at the moment and I think they want to emphasize your entire dining experience to fully leverage your experience as you enjoy your savory meals and coffee while indulging in the panoramic views this area can offer. I am surely delighted to encourage you to visit Cafe in the Sky.
Social Media Pages
The social media captures the stunning panoramas that surround their cafe. Follow them for a daily dose of awe-inspiring sunrise and sunset shots. We promise to sweep you off your feet!
Facebook: https://www.facebook.com/cafeintheskyrizal
Instagram: https://www.instagram.com/cafeintheskyrizal
Frequently Asked Questions
What type of cuisine does the Café In The Sky offer?
Cafe In The Sky offers you a flavorful collection of joyful dishes that highlight their Filipino and American breakfast, House Specialties, Sizzlings, Noodles, and even decadent desserts.
What is the Cafe In The Sky menu known for?
Cafe in the Sky takes great pride in its famous house specialties such as its Beef Broccoli, Lemon Fried chicken, and iconic Kung Fu Chicken.
What are the operating hours of Cafe In The Sky?
Cafe in the Sky is operating from 2 PM until 6 AM from Monday to Sunday.
Where is the Cafe In The Sky located in the Philippines?
It is located at 6969 Heaven, Muzon, Taytay, Philippines
Conclusion
This cafe will surely draw you to a journey filled with enticing cuisines and an inviting atmosphere featuring clouds and greeneries. It is definitely an extraordinary experience perfect if you want to take a flavorful escape from all of the noise and stress caused by your daily city life. It is a perfect destination especially if you want to hang out and spend time with your friends during the weekend as they offer a very flavorful l collection perfect for barkada dining.
From their delightful dishes to the exceptional customer service, this restaurant is definitely promoting an elevated dining experience. You can also bring your pets but please be responsible for it. Again, I am fully delighted with my experience and I truly recommend this restaurant as the perfect escape of the city destination.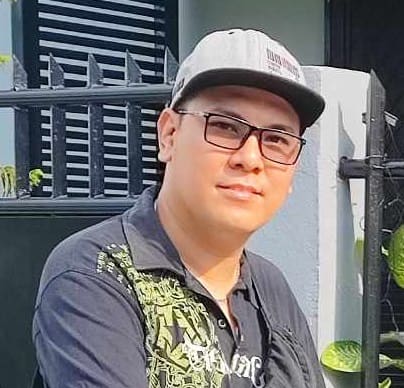 Hi! I'm Nivek Strife, the person who made MenuPH. I'm the one who added most of the popular menus you see on this website, and I really hope you enjoy them! Feel free to check them all out.
Growing up, I was surrounded by lots of tasty foods, like the classic Adobo and the sweet Leche Flan. That love for the many flavors of the Philippines is what got me excited about adding to MenuPH. When I learned how to make websites, I saw the need for a place to show off all the amazing Filipino dishes, and that's how MenuPH started.
MenuPH isn't just a website; it's like a fun journey into food. I've teamed up with famous chefs and found great places all over the Philippines to bring you a bunch of menus that show off the best of Filipino cuisine. Whether you're into the usual dishes or new twists, MenuPH is here to guide you through the rich world of Filipino flavors.
With MenuPH, my aim is to help local businesses, talk about good food choices, and make a group of friends who love food. No matter if you like fancy restaurants or street food, MenuPH has something for you. Come join me on this food adventure as we find great places, taste real flavors, and enjoy the unique food traditions that make the Philippines awesome.