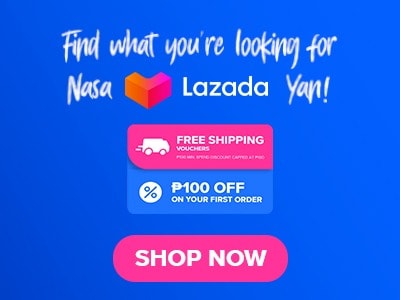 Are you in the mood for a Chinese restaurant today? Good news! Today we are going to talk about this recommended Chinese restaurant where everything is perfect with textures and flavors. It is a perfect place to dine for everyone who wants a memorable dining experience filled with harmonious flavors. I am delighted to talk about Ying Ying Tea House and its menu and I am sure you will love this restaurant even more as we go deeper in this article. So here is their exciting menu collection and prices you definitely need to check out.
Menu Items
Price (PHP)

Soup

Hot Sour Soup
280
Fish Lip Soup
280
Spinach Soup
280
Minced Beef Thick Soup
280
Bean Curd with 8 Treasure Soup
280
Seafood Bean Curd Clear Soup
280
Corn Soup with Quail Egg
280
Corn Soup with Crab Meat
280
Corn Soup with Minced Chicken
280
Bird Nest with Quail Egg
280
Bird Nest with Crab Meat
280
Bird Nest with Minced Chicken
280
Oyster Soup
280
Sliced Pork with Salted Egg Soup
280
Mashed Fish with Egg Thick Soup
280

Dimsum

Pork Shrimp Siomai
110
Hakao
115
Japanese Siomai
115
Crabstick Roll
115
Chicken Feet
105
Spareribs
105
Beef Ball
105
Goto
105
Shark's Fin
110
Chiu Chao Dumpling
105
Vegetable Dumpling
105
Kutchay Dumpling
105
Shaolong Bao
85
Steamed Lumpia
110
Lo Mai Kai
105
Chicken Taro
105
Ham Suy Kok
105
Radish Cake
105
Special Pao
105
Silver Roll
60
Asado Pao
105
Lin Yong Pao
105
Black Mongo Pao
105
Steam Cua Pao
100
Spring Roll
105
Pineapple Bread
105
Asado Roll
105
Egg Tart
105
Taro Puff
105
Butchi
105
Hot Salad Roll
110
Asado Bun
125
Kebab
110
Fried Wanton
170
Fried Dumpling
170
Fried Fish Ball
170
Fried Fish Cake
170
Shrimp Cheong Fan
110
Beef Cheong Fan
110
Asado Cheong Fan
110
Vegetable Cheong Fan
110
Hebe Cheong Fan
110
Plain Cheong Fan
110

Mami / Bihon / Hofan

Wanton Mami
150
Dumpling Mami
150
Beef Brisket Mami
150
Gutchap Mami
150
Fish Cake Mami
150
Fish Ball Mami
150
Asado Mami
150
Roast Duck Mami
170
Soy Chicken Mami
150
White Chicken Mami
150
Zhachiang Mami Mami
150
Wanton Toasted Mami
160
Dumpling Toasted Mami
160
Beef Brisket Toasted Mami
160
Gutchap Toasted Mami
160
Zhachiang Toasted Mami
160
Fish Ball Toasted Mami
160
Fish Cake Toasted Mami
160
White Chicken Toasted Mami
160
Soy Chicken Toasted Mami
160
Asado Toasted Mami
160
Roast Duck Toasted Mami
180

Congee

Roast Duck Congee
170
Fish Congee
150
Meat Ball Congee
150
Pork Century Egg Congee
150
Mixed Meat Congee
150
Beef Congee
150
Soy Chicken Congee
150
White Chicken Congee
150
Asado Congee
150

Congee

Sizzling Stuff Bean Curd
330
Sizzling Beef Ginger Onion
350
Sizzling 3 Kinds Vegetable
330
Sizzling Oyster
330
Sizzling Chicken with Tausi
330
Sizzling Shrimp with Bean Curd
380
Sizzling Shrimp (Sze Chuan Style)
380
Sizzling Fish Fillet
350

Misua / Noodles / Bihon / Hofan

Seafood Misua Soup
180
Cha Misua
250
Shrimp & Pork Noodles
250
Seafood Noodles
250
Singapore Bihon
250
Pata Bihon
280
Seafood Bihon
250
Fookien Bihon
250
Shredded Pork Hofan
250
Shrimp & Pork Hofan
250
Tausi Chili Spareribs
250
Beef Hofan (Dry)
250
Beef Hofan
250
Seafood Hofan
250

Hotpot

Spareribs Taro Hotpot
330
Chicken Taro Hotpot
330
Fish Fillet Beancurd Hotpot
350
Seafood Beancurd Hotpot
380
Minced Pork with Eggplant Hotpot
350
Fish Head Ginger and Onion Hotpot
350
Goat Meat Hotpot
380
Raddish Gutchap Hotpot
350
Raddish Beef Brisket Hotpot
350
Chicken Ginger Onion Hotpot
330
Lechon Kawali Beancurd Hotpot
330
Steamed Chicken Mushroom Hotpot
330

Hotpot

Asado Rice
160
Lechon Kawali Rice
160
White Chicken Rice
160
Soy Chicken Rice
160
Roast Duck Rice
170
Soy Chicken Roast Duck Rice
190
Roast Duck Asado Rice
190
Lechon Kawali Roast Duck Rice
190
White Chicken Roast Duck Rice
190
Lechon Kawali Asado Rice
170
Ying Ying Mixed Rice
210
Ampalaya Shrimp Rice
160
Ampalaya Fish Fillet Rice
160
Ampalaya Beef Rice
160
Ampalaya Chicken Rice
160
Chopsuey Rice
160
Ampalaya Scrambled Egg Rice
160
Curry Fish Fillet Rice
160
Curry Chicken Rice
160
Curry Beef Rice
160
Sweet & Sour Fish Fillet Rice
160
Sweet & Sour Pork Rice
160
Hong Ma Rice
160
Tomato Pork Chop Rice
160
Chicken Mushroom Rice
160
Curry Beef Brisket Rice
160
Chicken Feet Spareribs Rice
210
Steamed Minced Beef Rice
160

Roasting

Roast Peking Duck (1 Whole)
1,800
Asado (1 Whole)
960
Lechon Kawali (1 Whole)
960
White Chicken (1 Whole)
470
Soy Chicken (1 Whole)
470
Cold Cuts (Small)
280

Pork

King Dao Pork Chop
330
Salt and Chili Pork Chop
330
Cutlet Pork Chop
330
Sweet and Sour Pork
330
Pork Kidney Liver with Ginger Onion
330
Minced Pork with Lettuce
380
Steamed Minced Pork with Salted Egg
380
Steamed Minced Pork with Salted Fish
380
Steamed Minced Pork with Squid
380
Minced Pork with Sliced Bean
380
Hong Ma Fookien Style
330
Pata Tim
750

Beef

Sliced Beef with Vegetables
350
Sliced Beef with Oyster Sauce
350
Sliced Beef with Ampalaya
350
Sliced Beef Chinese Style
350
Sliced Beef with Tausi Chili
350
Sliced Beef with Tomato Sauce
350
Sliced Beef with Black Pepper
350
Sliced Beef with Satay Sauce
350
Sliced Beef with Curry Sauce
350
Fried Crispy Beef
350
Sliced Beef Button Mushroom
350
Sliced Beef Scrambled Egg
350

Chicken

Buttered Chicken
350
Lemon Chicken
330
Okiam Chicken
330
Boneless Chicken with Garlic
330
Sliced Chicken with Oyster Sauce
330
Diced Chicken with Cashew Nut
380
Sliced Chicken with Vegetable
330
Diced Chicken (Sze Chuan Style)
330
Shredded Chicken with Seaweeds
380
Ying Ying Fried Chicken
470
Stuffed Chicken
650

Shrimps

Hot Prawn Salad
430
Crystal Prawn
380
Saute Shrimp
380
Prawn Cutlet
380
Shrimp with Sze Chuan
380
Saute Shrimp Cashew Nut
430
Saute Shrimp with Vegetable
380
Saute Shrimp with Scrambled Egg
380

Squid

Fried Squid Salt & Chili
330
Saute Squid with Vegetable
330
Saute Squid with Tausi Pepper
330
Boiled Squid
330
Saute Squid
330
Cutlet Squid
330

Fish Fillet

Boiled Fish Fillet
350
Fish Fillet Tausi Chili
350
Saute Fish Fillet
350
Fish Fillet White Sauce
350
Fish Fillet Sweet Corn Sauce
350
Sweet and Sour Fish Fillet
350
Fish Fillet with Vegetable
350
Fish Fillet Salt and Chili
350

Oyster

Fried Crispy Oyster
330
Oyster with Ginger Onion
330
Oyster Cake Fookien Style
330
Oyster Cake HK Style
330
Boiled Oyster
330
Oyster Salt & Chili
330

Vegetable

Polonchay
300
Spinach
280
Taiwan Pechay
280
Asparagus
300
Mustasa
280
Kangkong
280
Lettuce
280
Kaylan
280
Broccoli Flower
280
Celery
280

Fried Rice

Two Color Fried Rice
460
Pineapple Fried Rice
460
Lotus Fried Rice
460
Fookien Fried Rice
320
Seafoods Fried Rice
280
Kiampong Fried Rice
260
Salted Fish Fried Rice
280
Yang Chow Fried Rice
250
Minced Beef Fried Rice
250
Garlic Fried Rice
250

Dessert

Mango Sago
400
Mango with Almond Jelly
400
Sliced Mixed Fruits
700

Drinks

Pineapple Juice
60
Softdrink in Can
50
Distilled Water
30
Coffee - Hot
55
Coffee - Cold
70
Milk Tea - Hot
60
Milk Tea - Cold
70
Lemon Tea - Hot
60
Lemon Tea - Cold
70
Fresh Lemonade - Hot
60
Fresh Lemonade - Cold
70
Chocolate - Hot
75
Chocolate - Cold
80
Coffee & Milk Tea - Hot
60
Coffee & Milk Tea - Cold
70
Soy Milk
50
Sugarcane Juice
70
Wintermelon Tea
80
Yellow Mango Shake
85
Green Mango Shake
85
Watermelon Shake
85
Pineapple Shake
85
4 Seasons Shake
90
Black Gulaman
70
White Gulaman
70

Beer

San Miguel (Pilsen)
55
San Miguel (Light)
55
Tsingtao
100
About
Ying Ying Tea House is delighted to offer you the heart of Chinese cuisine from the harmonious flavors served in every dish giving you the perfect balance of sweet, sour, savory, and spice you need for your day! It takes great pride in its best-selling entrees as well as its elegant and inviting ambiance which makes it a perfect destination for family dining or a romantic date. They are committed to serving food that is sourced from the freshest ingredients and quality meat. From their Dimsum to their entrees, this restaurant is filled with a wild array of Chinese delicacies that will definitely hit the spot!
Ying Ying Tea House Menu Best Seller
Celebrate the best flavors of China here in their best-selling dishes that are burst-in-the-mouth flavors and finest textures.
Wanton Mami – Starting with the iconic Wanton Mami which is famous for its comforting bowl of noodle soup with delicious slices of egg embracing the delicate flavors of wontons which are filled with exclusive mixtures of meat and various Chinese seasonings.
Roast Peking Duck – A crispy perfection featuring the succulent bites of Roast Peking Duck. This dish allows you to immerse in tender and revealing layers of flavor in every bite that you will definitely love.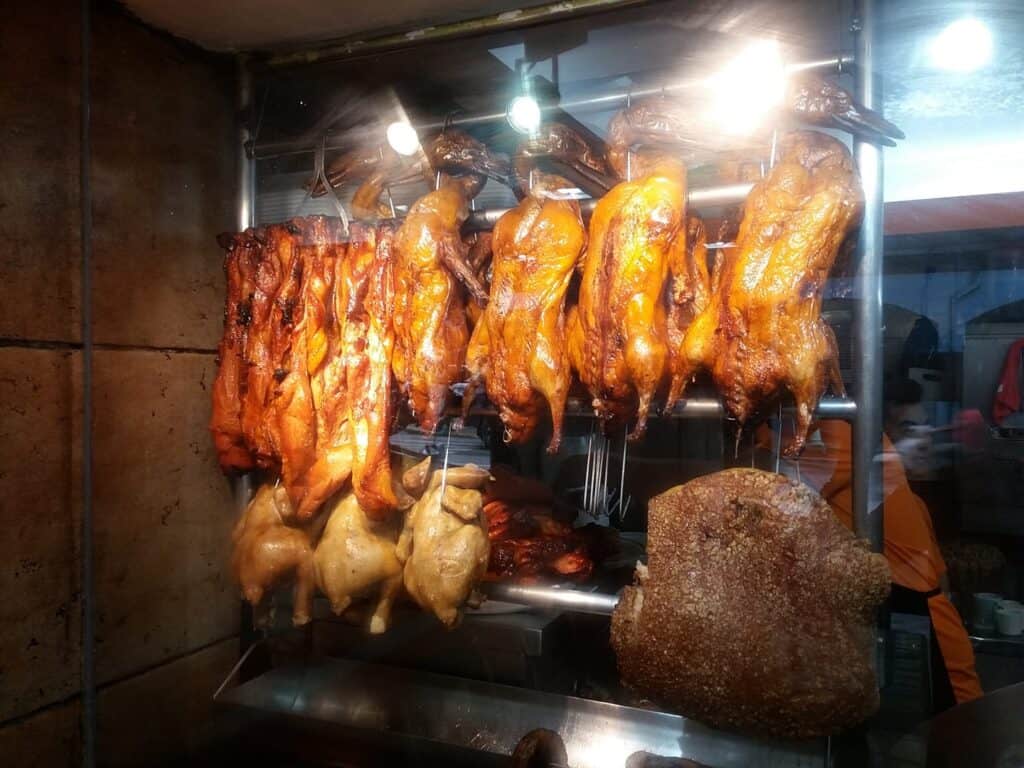 Sliced beef Chinese Style – Next on the list are these beef slices in Chinese style. It takes your beefy experience on a world filled with flavorful Chinese spices. It has a beef with the center stage along with a vibrant vegetable medley.
Sweet and Sour Pork – Next on the list is this famous Sweet and Sour Pork that takes your flavorful experience to new heights. It has crispy pork pieces that are delightfully elevated with a sweet and tangy sauce.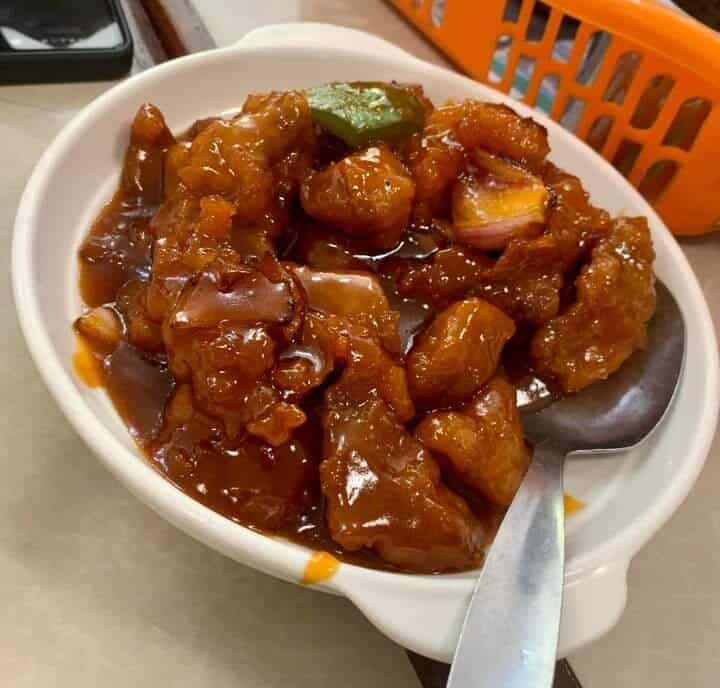 Yang Chow Fried Rice – Now for the aroma! this aromatic rice draws you to the ane experience filled with savory flavors. It has a mixture of meat and veggies that makes the rice more elevated.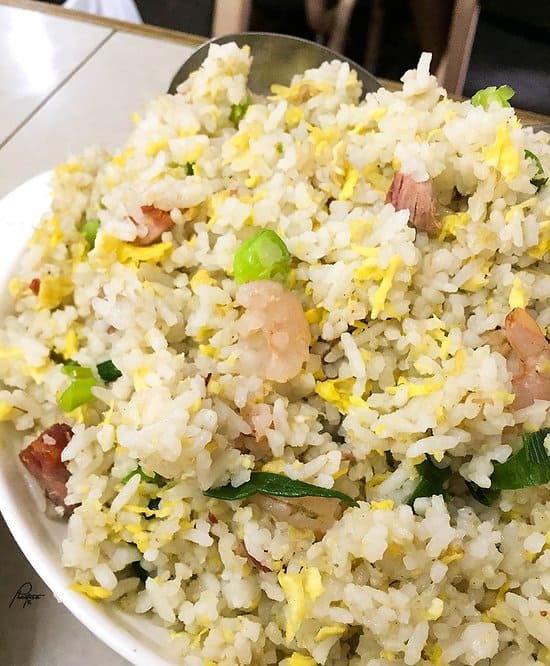 Chicken
Now for the chicken enthusiast! you will surely enjoy the delightful experience this chicken menu collection of Ying Ying Teahouse offers to your day. It features a variety of styles of chicken dishes that highlight Chinese cuisine excellence.
Buttered Chicken – Starting this list with this creamy and indulgent treat. This Buttered Chicken highlights a tender chicken that is elevated with a rich and velvety buttery sauce giving you a melt-in-the-mouth flavor experience.
Lemon Chicken – This refreshing tangy delight is here to awaken your taste buds with the citrusy and vibrant flavors it has to offer. It has a perfect blend of savory and zesty texture.
Okiam Chicken – This Okiam Chicken is perfect for everyone who wants a special kick of spice. it has chicken that is prepared with a spicy and bold okiam sauce. It is a perfect dish if you want a bold and subtle heat in your meal.
Boneless Chicken with Garlic – An aroma that you do not want to miss is here in every juicy bite of their flavorful Boneless chicken with garlic, It is cooked in tender perfection that is waiting for you to adorn.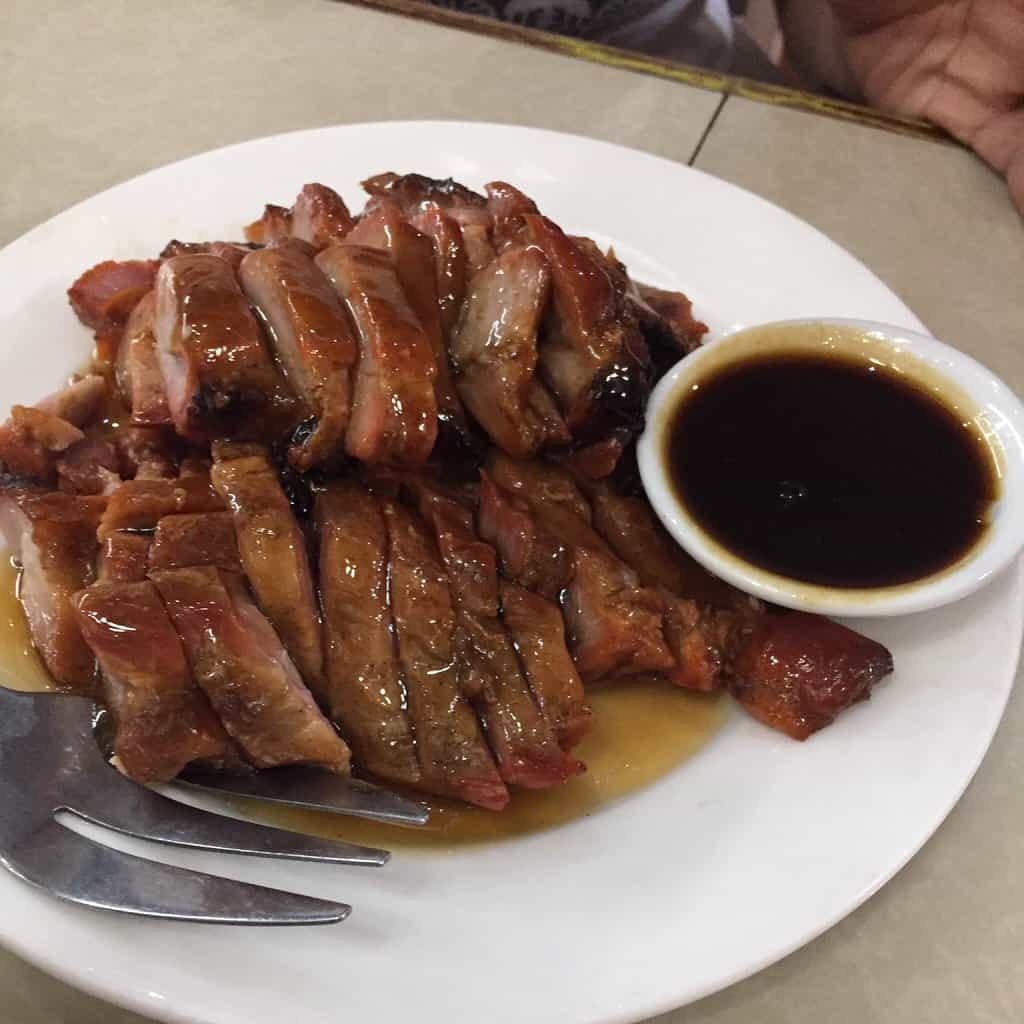 Misua / Noodles / Bihon / Hofan
Take an exciting adventure with these flavorful noodles with a medley of Chinese seasonings and spices. You will surely love this collection that I curated for you that is perfect for a burst-in-the-mouth flavorful experience.
Cha Misua – This Cha Misua is here to give you a stir-fried perfection of noodles with a harmonious medley of delightful flavors and amazing textures. It is aromatic and satisfying at the same time.
Seafood Misua Soup – Next on the list is this iconic Seafood Misua soup. It is a delightful bowl filled with seafood assortment which gives you savory and the finest flavors of the sea.
Singapore Bihon – Another thrilling adventure is here in Singapore Bihon. It is a rice noodle that is delightfully infused with vibrant Singaporean cuisine. It has juicy meat and a variety of vegetables.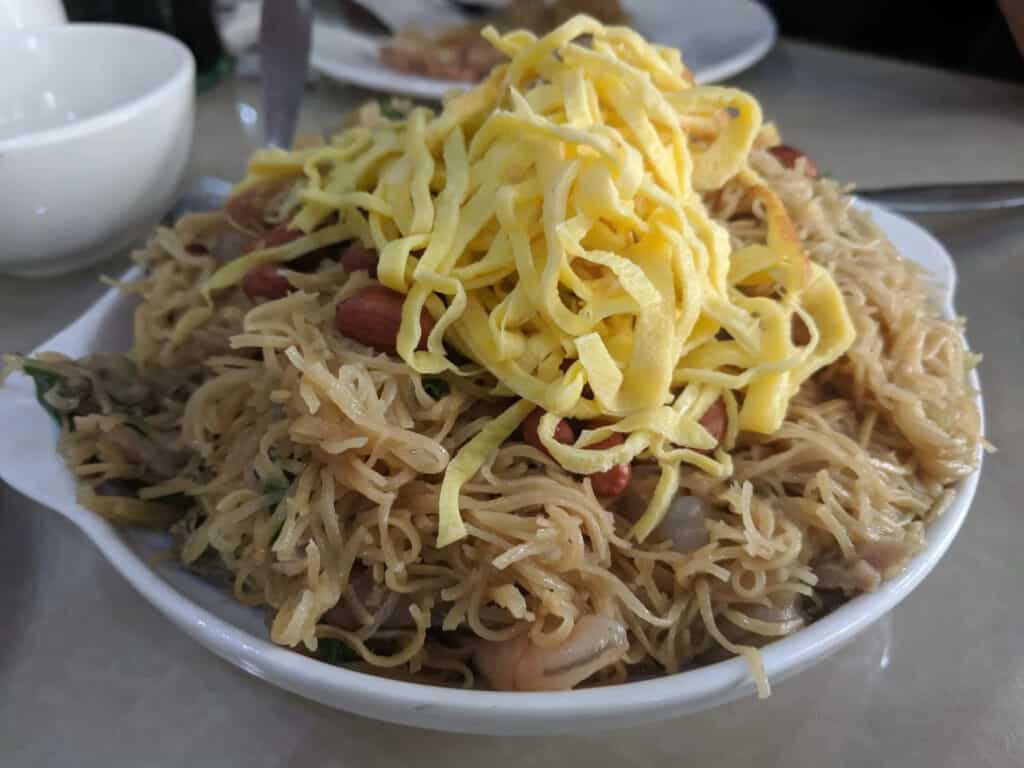 Beef Hofan – This Beef Hofan is a perfect dish for everyone who wants wide noodles that are bathed in rich flavors of various seasonings and Chinese species. It is a satisfying bowl with the flavorful goodness of beef.
Ying Ying Tea House Menu Delivery
Unfortunately, Ying Ying Tea House does not offer any food delivery services even through Third-party delivery channels, However, you can take this opportunity to visit them because they really want to emphasize a remarkable dining experience for their customers that will surely give you an exciting and unforgettable experience with your friend and family. I was very delighted with my visit and I am sure you will be too!
Social Media Pages
See what other customers are saying about their experiences at the restaurant, and show your support for this local business by following Ying Ying Tea House on social media today!
Facebook: https://www.facebook.com/yingyingteahouseofficial
Instagram: https://www.instagram.com/yingyingteahouseofficial
Website: https://yingyingteahouse.business.site
FAQs
What type of cuisine does Ying Ying Tea House offer?
Ying Ying Tea House offers an amazing collection of Chinese cuisines with their e delightful tea collections.
What is Ying Ying Tea House known for?
They are famous for their iconic Teas and a delightful assortment of Chinese delicacies such as Roast Peking Duck and their Dimsum collections.
What are the operating hours of Ying Ying Tea House?
Ying Ying Tea House is operating from 7 AM until 10 PM from Mondays to Sundays.
Where is Ying Ying Tea House located in the Philippines?
If you are planning to visit Ying Ying Tea House, you can visit them at 233-235 Yuchengco St, Binondo, Manila, 1006 Metro Manila.
Conclusion
In conclusion, Ying Ying Tea House is a home of an excellent menu and a quality dining experience. It is a very promising restaurant with its diverse menu collection and meticulously crafted dishes from its Dim Sum up to its Tea beverages, it is a restaurant that is committed to serving authentic dishes that honor origin and tradition. I love their Cha-Misua which is a perfect bowl if you're looking for comforting warmth for your tiring day. That is why it is a must-add to your next restaurant hopping this next weekend and join your barkada for this most awaited adventure filled with exciting flavors and excellent dining.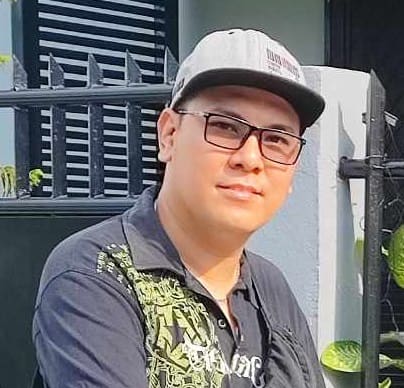 Hi! I'm Nivek Strife, the person who made MenuPH. I'm the one who added most of the popular menus you see on this website, and I really hope you enjoy them! Feel free to check them all out.
Growing up, I was surrounded by lots of tasty foods, like the classic Adobo and the sweet Leche Flan. That love for the many flavors of the Philippines is what got me excited about adding to MenuPH. When I learned how to make websites, I saw the need for a place to show off all the amazing Filipino dishes, and that's how MenuPH started.
MenuPH isn't just a website; it's like a fun journey into food. I've teamed up with famous chefs and found great places all over the Philippines to bring you a bunch of menus that show off the best of Filipino cuisine. Whether you're into the usual dishes or new twists, MenuPH is here to guide you through the rich world of Filipino flavors.
With MenuPH, my aim is to help local businesses, talk about good food choices, and make a group of friends who love food. No matter if you like fancy restaurants or street food, MenuPH has something for you. Come join me on this food adventure as we find great places, taste real flavors, and enjoy the unique food traditions that make the Philippines awesome.