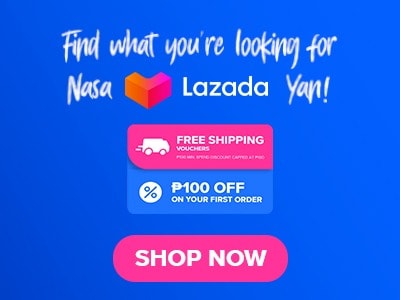 If you are living in the southern part of the Philippines, Mindanao to be exact maybe you know about this establishment since their locations are mainly found in areas located in Mindanao. Have you heard about the Mandarin Tea Garden? If you are looking for a place to hang out or a place to go and enjoy delicious meals with your family and friends they are the perfect place for you. Mandarin Tea Garden's menu offers a variety of Asian-inspired dishes and authentic dumplings to satisfy your cravings. If you're interested in our topic then let me borrow a couple of your minutes and get to know this establishment.
Below, you'll find the updated list of Mandarin Tea Garden menu prices.
Menu Items
Price (PHP)

Popular

Beef Wonton Noodle Soup
227
Tropical Fruit Salad
149
Beef Brisket Rice
220
Wanton Noodle Soup
227
Beef Brisket
196
Steamed Shrimp Dumpling
153

Combo Meals

Combo A
262
Combo B
277
Combo C
304
Combo D
290
Combo E
311
Combo F
338

Rice Toppings

Beef Brisket Rice
220
Chicken Mushroom Rice
207
Chopsuey Rice
193
Curry Squid
213
Humba Rice
227
Fried Chicken Rice
186
Mandarin Spare Ribs Rice
207
Pork Asado Rice
207
Breaded Pork Chop Rice
227
Soy Chicken Rice
240
Sweet And Sour Fish Rice
213
Taosi Spare Ribs Rice
213
White Chicken Rice
240
Plain Rice
65
Bbq Porkchop
227

Dimsum

Asado Siopao
65
Chicken Siopao
65
Crispy Spring Roll
149
Fried Lumpia
99
Humba
166
Japanese Siomai
149
Mongo Siopao
51
Pork Asado
193
Quail Egg Siomai
149
Shark's Fin Dumplings
139
Siomai Pork
139
Steamed Shrimp Dumpling
153
Stuffed Shrimp
176
Taosi Spare Ribs
153
Beef Brisket
196
Beef Siomai
139
Buchi
72
Chicken Mushroom
139
Chicken Siomai
139
Fried Seafood Roll
169
Steamed Fish Fillet
139
Steamed Seafood Roll
169
Steamed Squid
139
Taosi Chicken Feet
139

Short Orders

Bihon Guisado
297
Chopsuey With Seafood
371
Crispy Buttered Chicken
385
Garlic Chicken
385
Lomi
297
Pancit Canton
317
Salt And Pepper Spare Ribs
446
Salt And Pepper Squid
338
Salted Egg Yolk Chicken
392
Salted Egg Yold Fish Fillet
365
Salted Egg Yolk Pork Ribs
446
Sweet And Sour Fish Fillet
358
Sweet And Sour Pork
378
Yang Chow Fried Rice
311
Chili Oil Bottle
311
Corn Soup
344
Bird's Nest Soup
365
Hot And Sour Soup
398

Noodles

Asado Chicken Noodle Soup
200
Asado Chicken Wanton Noodle Soup
240
Beef Brisket Noodle Soup
220
Beef Wanton Noodle
227
Chicken Mami
186
Wanton Noodle Soup
227
Halo Halo Lugaw
186
Plain Lugaw
126
Chicken Ball Lugaw
153

Shakes

Durian Shake
132
Four Season Shake
122
Mango Shake
119
Papaya Shake
119

Ice Blend

Ice Blend Jelly Buko Pandan
111
Ice Blend With Jelly Choco
111
Ice Blend With Jelly Ube
111
Ice Blend With Jelly White Choco
111

Drinks

Coke Can
About Mandarin Tea Garden
Owned by Uptown Plaza Corporation, Mandarin Tea Garden is a casual dining place that offers Asian-inspired dishes and authentic dim sum. This place will never compromise when it comes to the quality of the dishes that they serve, aside from that they also provide an elegant and hospitable atmosphere for their customers. Their food offerings are budget-friendly and at the same time delicious. This place only started as a simple restaurant that serves Chinese and Filipino dishes, in just 6 years their sales have already grown that's why they added other Chinese dishes to their menu. They become a favorite spot in some provinces of the country mainly located in Mindanao and until now they are still doing their best to give their best customer service possible.
Mandarin Tea Garden Menu Best Sellers
Listed below are samples of Mandarin Tea Garden best sellers.
Asado Siopao – Asado Siopao at Mandarin Tea Garden tastes great with or without the sauce. The asado siopao is actually saucy inside making it savory and delicious. The bread of their siopao is soft, this goes really well with their wanton noodles or any noodle dish on their menu.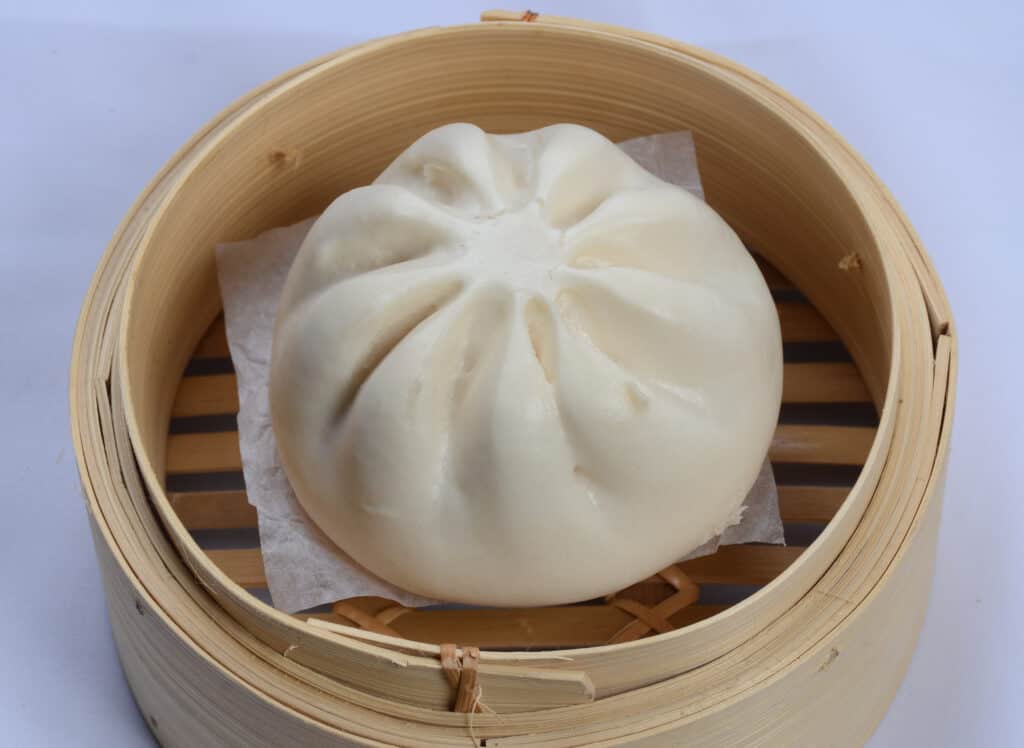 Cold Milk Tea with Sago – Cold milk tea with sago from Mandarin Tea Garden is one of their best sellers and it is not surprising to know since this tastes really good. It has all the right flavors and is not too overwhelming just a simple drink that will surely capture your taste buds. This is actually the reason why I keep on going back to their place, a must-try item that will surely bring you refreshment and enjoyment at the same time.
Beef Wanton Noodle Soup – The beef wanton noodle soup version of Mandarin Tea Garden is the perfect pair with their asado siopao. This one tastes amazingly flavorful. Beef wanton noodle soup's broth is really beefy and the noodle that they use is al dente. One of their top-selling products and also a must-try item.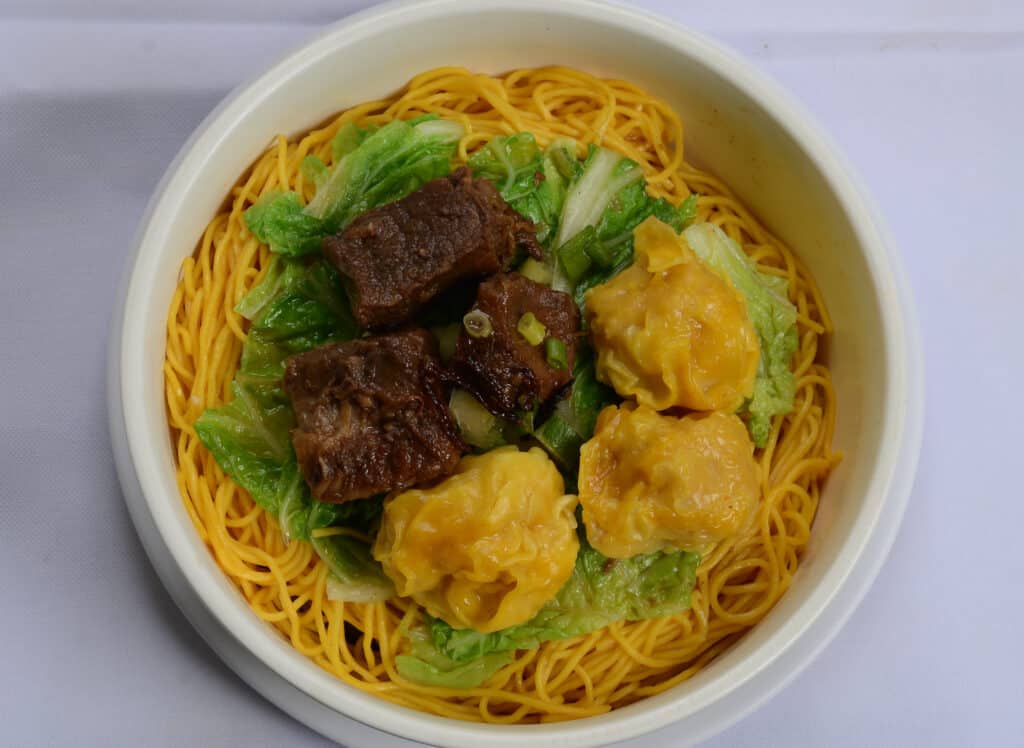 Steamed Shrimp Dumplings – Mandarin Tea Garden's version of steamed shrimp dumplings is one of the most ordered items on their menu. This one taste amazing as well plus the sauce alongside their steamed shrimp dumplings tastes good as well. This is my favorite item to order at their restaurant.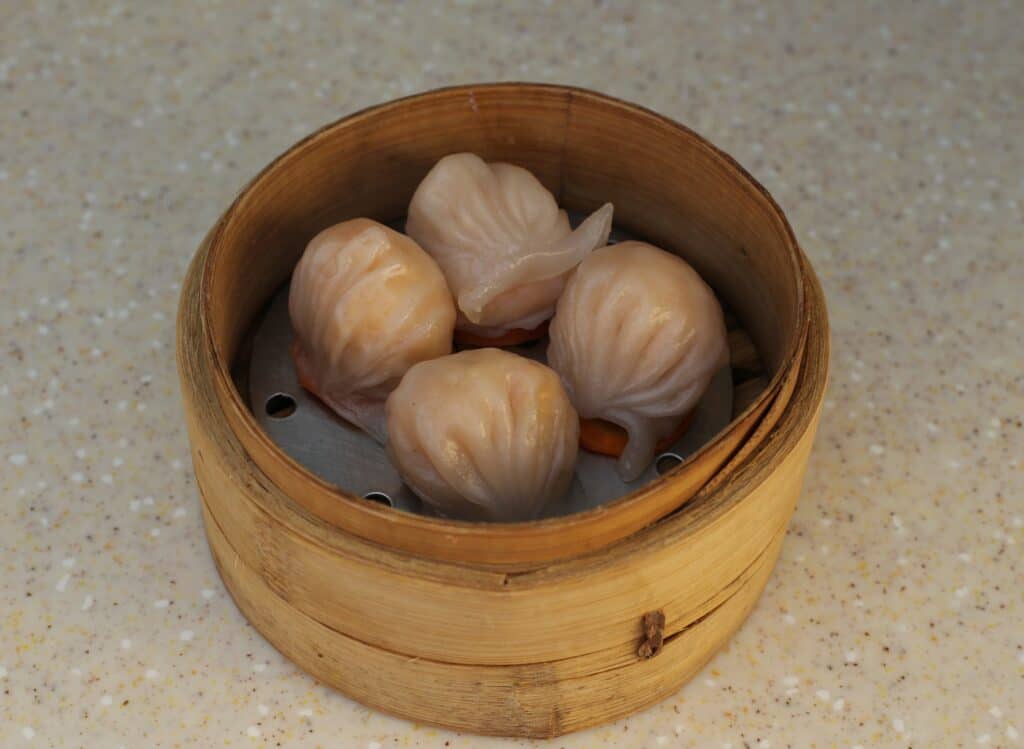 Noodles
The noodles menu of Mandarin Tea Garden has 6 delicious items. The first one is their Asado Chicken Noodle Soup this one is a chicken noodle soup with Asado chicken on top. They also have Asado Chicken Wanton Noodle Soup, which is just like the asado chicken but with the addition of wanton.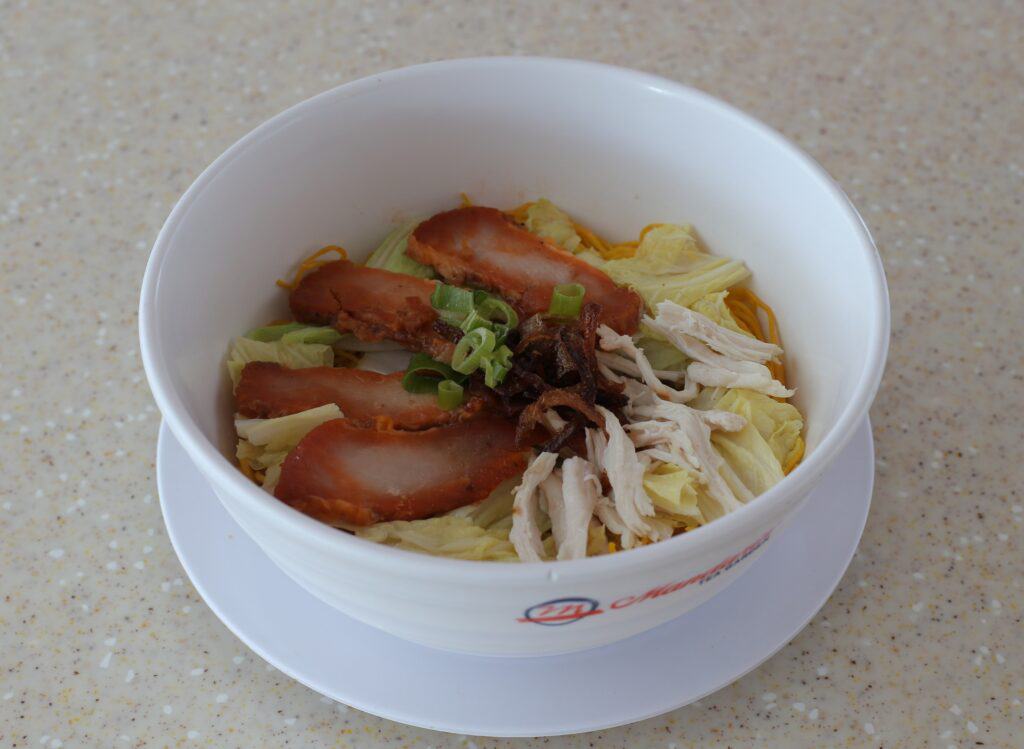 They also have beef brisket noodle soup this one is really beefy and tastes so good. They also have beef wanton noodle soup. Other items that you can find on their menu are their chicken mami which is a Filipino comport noodle soup that is light and tasty and lastly, their wanton noodle soup which includes 6 dumplings on top of a noodle soup.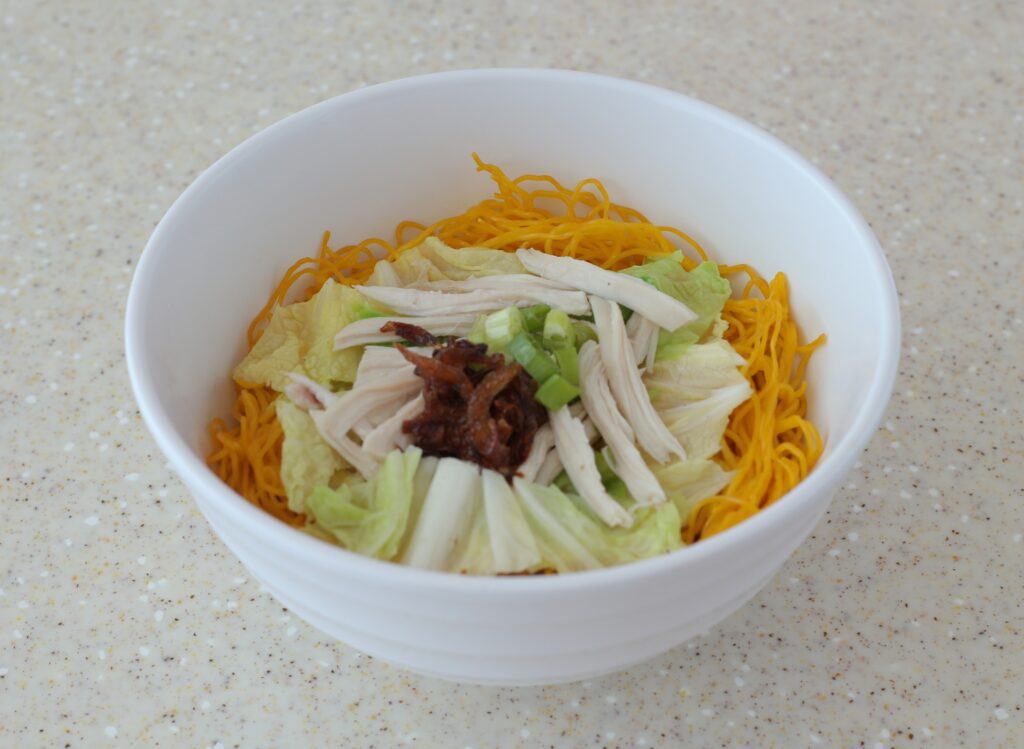 Congee
Mandarin Tea Garden congee menu, halo halo lugaw is the first item on this menu, this one is their special take on lugaw and actually fully loaded. They also have plain lugaw this simple comfort food is quite popular in our country and has become everyone's favorite, especially on rainy days. Last but not the least is their chicken ball lugaw, this one is also a simple comfort food with the chicken ball on top.
Mandarin Tea Garden Menu Delivery
If you are craving your favorite Mandarin Tea Garden food item however because of your busy schedule you cant drop by their store nothing to worry about since you can still order in the comfort of your home simply by downloading third-party apps that offer delivery just like Foodpanda, Grab, and Lalamove or any available delivery courier on your area as long as your location is serviceable.
Social Media Pages
Their dishes don't just taste amazing; they look stunning too! Get ready for a gallery of mesmerizing tea photography that will make your Instagram followers green with envy.
Facebook: https://www.facebook.com/mandarinteagardenmain
Instagram: https://www.instagram.com/mandarinteagarden
Website: http://www.mandarinteagarden.com.ph
Frequently Asked Questions
How many branches does Mandarin Tea Garden have?
As of now, Mandarin Tea Garden has 30 branches, some of which are in Cotabato, Surigao, Davao City, Misamis, and more.
What are Mandarin Tea Garden's business hours?
Mandarin Tea Garden is open from 8:00 a.m. until 9:00 p.m. from Mondays through Fridays and 8:00 a.m. until 10:00 p.m. on Saturdays and Sundays.
Mandarin Tea Garden: Is this place a halal-certified restaurant?
No. Mandarin Tea Garden is a non-halal-certified restaurant that serves dishes using haram ingredients that are not suitable for our Muslim friends.
What are the payment options at Mandarin Tea Garden?
Mandarin Tea Garden accepts payments through cash major credit cards and debit cards.
Who owns Mandarin Tea Garden?
Mandarin Tea Garden is owned and managed by Uptown Plaza Corporation.
Conclusion
A great place to go especially if you're looking for authentic Chinese-inspired dishes. Mandarin Tea Garden's menu offers a wide variety of delectable and mouthwatering foods that I am pretty sure any of you will love. This place is also offering affordable prices for the foods that they offer and also for sharing meals that are actually sulit especially if you're going with your family and friends. Crews and service staff are nice and hospitable as well. Overall experience with this restaurant is outstanding to be quite fair. Highly recommended for everyone who wants to try delicious meals without having to break the bank.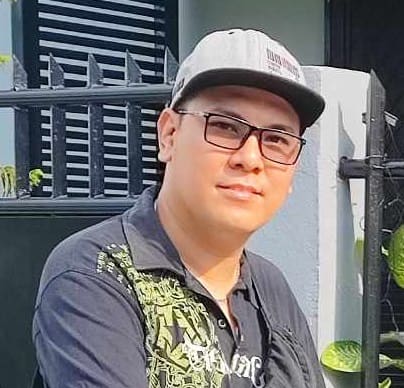 Hi! I'm Nivek Strife, the person who made MenuPH. I'm the one who added most of the popular menus you see on this website, and I really hope you enjoy them! Feel free to check them all out.
Growing up, I was surrounded by lots of tasty foods, like the classic Adobo and the sweet Leche Flan. That love for the many flavors of the Philippines is what got me excited about adding to MenuPH. When I learned how to make websites, I saw the need for a place to show off all the amazing Filipino dishes, and that's how MenuPH started.
MenuPH isn't just a website; it's like a fun journey into food. I've teamed up with famous chefs and found great places all over the Philippines to bring you a bunch of menus that show off the best of Filipino cuisine. Whether you're into the usual dishes or new twists, MenuPH is here to guide you through the rich world of Filipino flavors.
With MenuPH, my aim is to help local businesses, talk about good food choices, and make a group of friends who love food. No matter if you like fancy restaurants or street food, MenuPH has something for you. Come join me on this food adventure as we find great places, taste real flavors, and enjoy the unique food traditions that make the Philippines awesome.