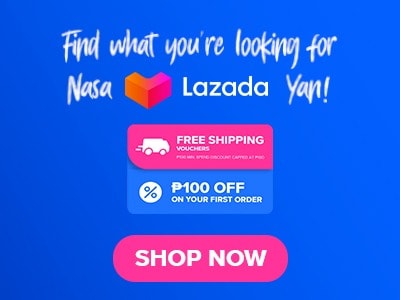 If you're searching for authentic, delicious Cantonese food that honors their culture and more, the Luk Foo menu has everything you need. Offering a wide range of food menus fit for all ages and all preferences, it is extensive and feeds the customers with only the highest quality food. Their food is available in sets and individually, with a price range that is nothing if it isn't affordable. Luk Foo offers a taste of Cantonese cuisine from afar.
Below, you'll find the updated list of Luk Foo menu prices.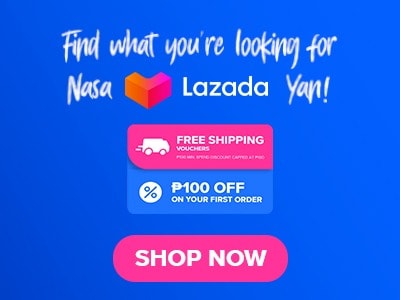 Menu Items
Price (PHP)

Dimsum

Butchie
85
Shark's Fin Dumplings
110
Deep Fried Shrimp Dumpling
120
Shredded Taro Fried Spring Roll
120
Asado Siopao (1 pc)
55
Steamed Spareribs w/ Tausi Sauce
110
Steamed Chicken Feet w/ Chilli Sauce
95
Steamed Pork Siomai
110
Steamed Shrimp Dumpling (Hakao)
110

Roasting

Luk Foo Fried Chicken (Half)
330
Seaweed w/ Century Egg
310
Roasted Pork Asado
310
Soyed Chicken
310
Asado w/ Soyed Chicken
320
BBQ Combination Platter
390

Beverages

Fresh Juice
85
Beer
80
Iced Tea
50
Soda in Can
75

Dessert

Mixed Fruits
310
Mango Pudding
60
Mango Sago
90
Black Gulaman
90
Almond Jelly w/ Fruit Cocktail
90

Fried Rice Topping

Plain Rice
55
Assorted Seafood on Rice
215
Curry Beef Rice
210
Curry Chicken Rice
210
Beef w/ Taosi Rice
215
Lapu-Lapu Fillet w/ Taosi on Rice
215
Sweet & Sour Pork in Rice
210
BBQ Asado on Rice
210
Soyed Chicken on Rice
215
BBQ Combination on Rice
215
Garlic Fried Rice
250
Yang Chow Fried Rice
270
Diced Chicken & Salted Fish Fried Rice
290
Fookien Fried Rice
320
Pineapple Fried Rice
280

Noodle Dish

Braised E-Fu Noodle
270
Braised Assorted Meat Noodle
270
Braised Birthday Noodle
280
Beef Ho Fan
305
Crispy Noodle w/ Beef Tausi
295
Crispy Noodle w/ Assorted Seafood
280
Crispy Noodle w/ Assorted Meat
270
Assorted Seafood Bihon
265
Beef & Cuttlefish Ball Noodle Soup
200
Beef Brisket & Wanton Noodle Soup
200
Cuttlefish Noodle Soup
195
Beef Ball Noodle Soup
195
Braised Beef Brisket Noodle Soup
195
Wanton Noodle Soup
195

Soup

Wanton Soup
155
Spinach Seafood Soup
320
Hot Sour Soup
320
Chicken Corn Soup
320
Chicken Asparagus Soup
330

Main Dish

Mapo Beancurd
310
Fried Beancurd w/ Minced Pork
320
Fried Shrimp Ball
365
Hot Prawn Salad
420
Salt & Pepper Squid
320
Broccoli w/ Shrimp
490
Cheese & Butter Fish Fillet
350
Sauteed Beancurd w/ Fish Fillet in Tausi Sauce
340
Steam Garlic Fish Fillet w/ Eggplant
345
Sweet & Sour Lapu-Lapu Fillet
340
Curry Beef
345
Chinese Style Beef Tenderloin
345
Beef w/ Oyster Sauce
345
Crispy Shanghai Roll
320
Kingdao Spareribs
330
Salt & Pepper Spareribs
330
Sweet & Sour Pork
330
Curry Chicken
330
Crispy Lemon Chicken
320
Fried Chicken w/ Cropeck
320

Set Dish

Set F
12800
Set E
11800
Set D
9888
Set C
8188
Set B
6888
Set A
6288
About Luk Foo
Luk Foo provides delivery services in addition to delicious food sets. They open every day at 9 AM, with branches located in Quezon City and so much more. Reviews have stated that their food was delicious and that it is their favorite place to get Cantonese food.
Luk Foo Menu Best Seller
With the level of Luk Foo's kitchen, with their techniques, and with the flavors they put in, it is not a surprise that they have best sellers from different parts of their menu. These are the meals that are the 'go-to' type for their constant customers, and even for their beginners. For prices that are more than affordable, here are their best sellers.
Steamed Pork Siomai – The delicious Steamed Pork Siomai of the Luk Foo can be found on the dumpling menu. These are sets of delicious Pork Siomai, wrapped manually and seasoned to perfection.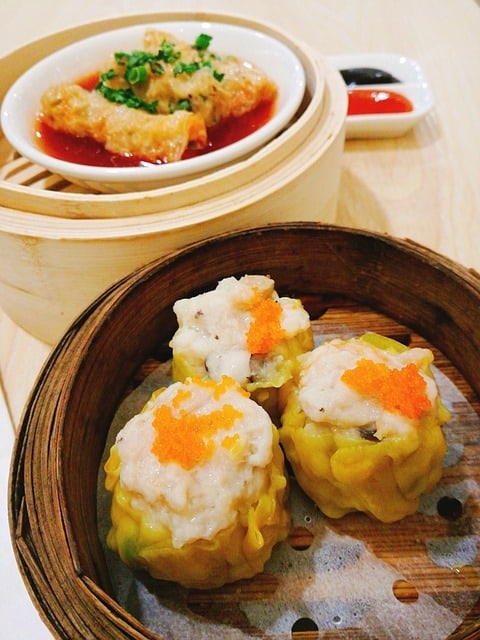 Beef Ho Fan – This is a traditional Cantonese dish that should not be ignored or missed. This consists of delicate beef slices stir-fried with supple, springy rice noodles. This is a comforting dish with several nutritious facts in it.
Hot Prawn Salad – This is another healthy best-seller menu of Luk Foo, with crunchy prawns and delicious sets of vegetables, along with some sauce that is originally from the house. Of course, where would Luk Foo get their vegetables? Only at the best of the best, ensuring a high-quality dish.
Dim Sum
In China's vast country, dim sum is an array of dishes that involve dumplings, noodle rolls, buns, and so much more. Usually, these are very healthy dishes, as most of them are packed with vegetables. Dim sum means "touch the heart,". Luk Foo honors that meaning by ensuring all the meals on the dim sum menu are nothing short of amazing, and that they do, in a way, touch the heart. Below are some of the best dim sum dishes to date.
Deep Fried Shrimp Dumplings – Generally, dumplings consist of dough and fillings such as eggs, meat, vegetables, and more. They could be prepared in several ways; fried – pan or deep, or even steamed. Luk Foo presents you with a Deep Fried Shrimp Dumpling that is filled with – you guessed it, fresh shrimp, some pork meat, several vegetables such as green onions and cabbage, and more. With that delicious taste is the process of cooking this – deep frying makes a dumpling that is crunchy for texture, and even more fun to eat!
Shark's Fin Dumplings – We've mentioned the Dumplings, and how they are made. But, have you heard of the Shark's Fin Dumplings? These steamed dumplings include mushrooms, shrimp, crab sticks, and of course, the shark fin. It is an absolute favorite for so many, because of the extensive tastes it has, from the seasonings to the texture, and all its glory.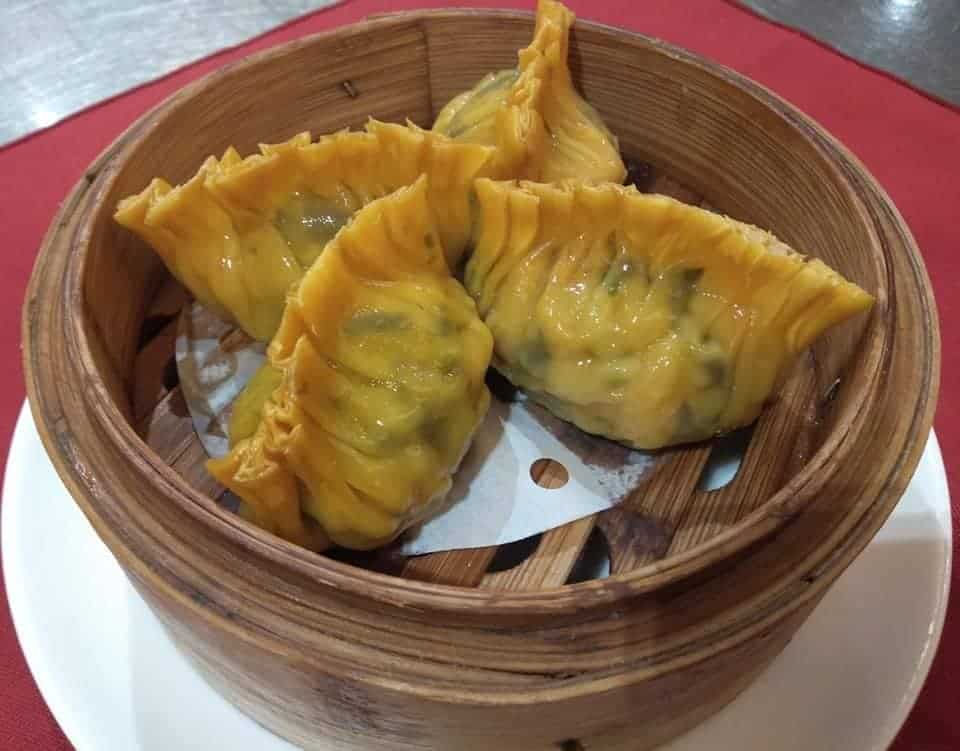 Shredded Taro Fried Spring Roll – Fried Spring Rolls have made names in different countries, and are prominent meals, especially in Filipino cuisine. These usually involve different food components such as meat and vegetables, seasoned for perfection, and then wrapped in wrappers that are secured by amounts of water, or scrambled eggs. Spring Rolls are different, though, especially when they're the stars of the show. For this particular one, shredded taros are the star. This makes it vegan and delicious as the filling is not only full but seasoned to the max.
Butchie – Butchie is a dessert or snack, all in one. It is a glutinous rice flour with sesame seeds in its exteriors that has surprisingly delicious textures! Biting into this, you'll get that initial crunch, but chewing into it is a different story, as you will taste a lovely, soft inside.
Asado Siopao (1 pc) – Siopao is a lovely menu of Luk Foo that could be eaten on the go and is as portable as ever. That is why it is loved by many. Luk Foo sells one of the best Asado Siopao you can grab a bite of, rest assured. Stewed pork, hoisin, dripping in oyster sauce, and many, many more ingredients that make this meal even better, deserve your attention.
Roasting
Roasting is a method of cooking that could be applied to a majority of meat groups. It uses heat that is dry, along with hot air that envelopes the food until it is fully cooked. Luk Foo honors these types of dishes with a lot of their food menu.
Seaweed w/ Century Egg – Century eggs are traditional dishes from China. These are preserved ducks or quail eggs inside a mixture of different components. They do not necessarily take a century to be prepared but are preserved for days to months for good measure. This dish is served with seaweed and seasoned and cooked to perfection.
Roasted Pork Asado – Pork Asado is pork braised in a variety of sauces and ingredients, mainly brown sugar, garlic, bay leaves, soy sauce, star anise, five spice, and more. This is a fusion of Chinese and Filipino cuisine, and it is absolutely what you need for a savory dish.
Soyed Chicken – Soyed Chicken is an absolute favorite dish, for simple dinners, to fancy meals, the soy chicken can never fail. It is made and prepared with soy sauce, sweet and dark, gingers, brown sugar, five-spice – a Chinese collection of spices, and so much more.
Luk Foo Fried Chicken (Half) – Luk Foo knows when chicken is wanted, and half of it is the amazing Fried Chicken menu that will fill your stomach to the maximum! This is amazing and recommended for people who have a gathering. With the memories you make, is an unforgettable piece of Fried Chicken at your table.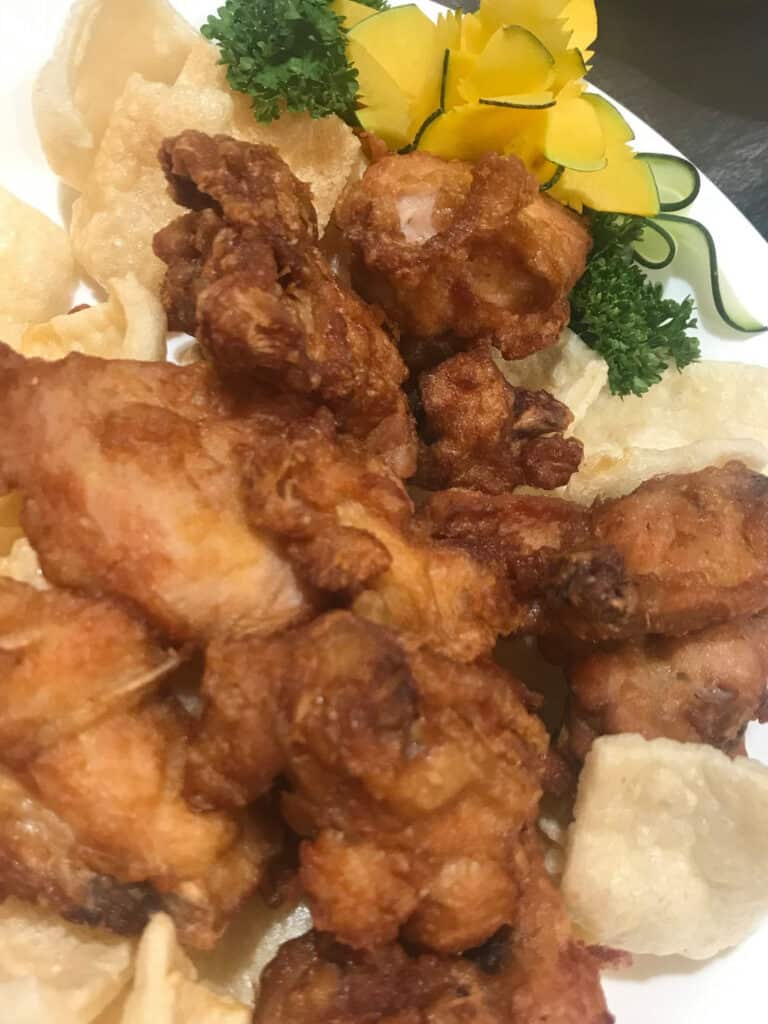 Luk Foo Soup Menu
Soup is a homely dish. Loved and adored by so plenty and served when you need a pick me up, something for your sickness, and more! Luk Foo has arrays and arrays of soups for you to take a sip of heaven out of, and why not make it your appetizer? The first window to the level of professionality and techniques of the Luk Foo restaurant.
Spinach Seafood Soup – This Luk Foo menu is an amazing soup that has benefits starting from its taste, to the fact that it is nutrient-rich! It is prepared with pureed spinach, mixed with several variations of seafood such as shrimp.
Chicken Asparagus Soup – In this rich, flavorful, soup, asparagus is the star of the show. It is complemented by an amazing amount of chicken breast and the final output is a thick, flavorful soup, that embraces your heart.
Wanton Soup – Wanton Soup is a Chinese soup made from chicken broth with wontons in them. Wontons are the equivalent of tortellini, as they, themselves, are folded inside a meat texture that is spiced and seasoned enough.
Chicken Corn Soup – Most possibly, the most familiar soup in this collection is Chicken Corn Soup. It requires humble corn kernels and boneless chicken. It has a consistency that is neither too thick nor too thin, and a taste that is not as empowering as some would be. It is made by Filipino mothers for their kids, and is an absolute haven, especially for children.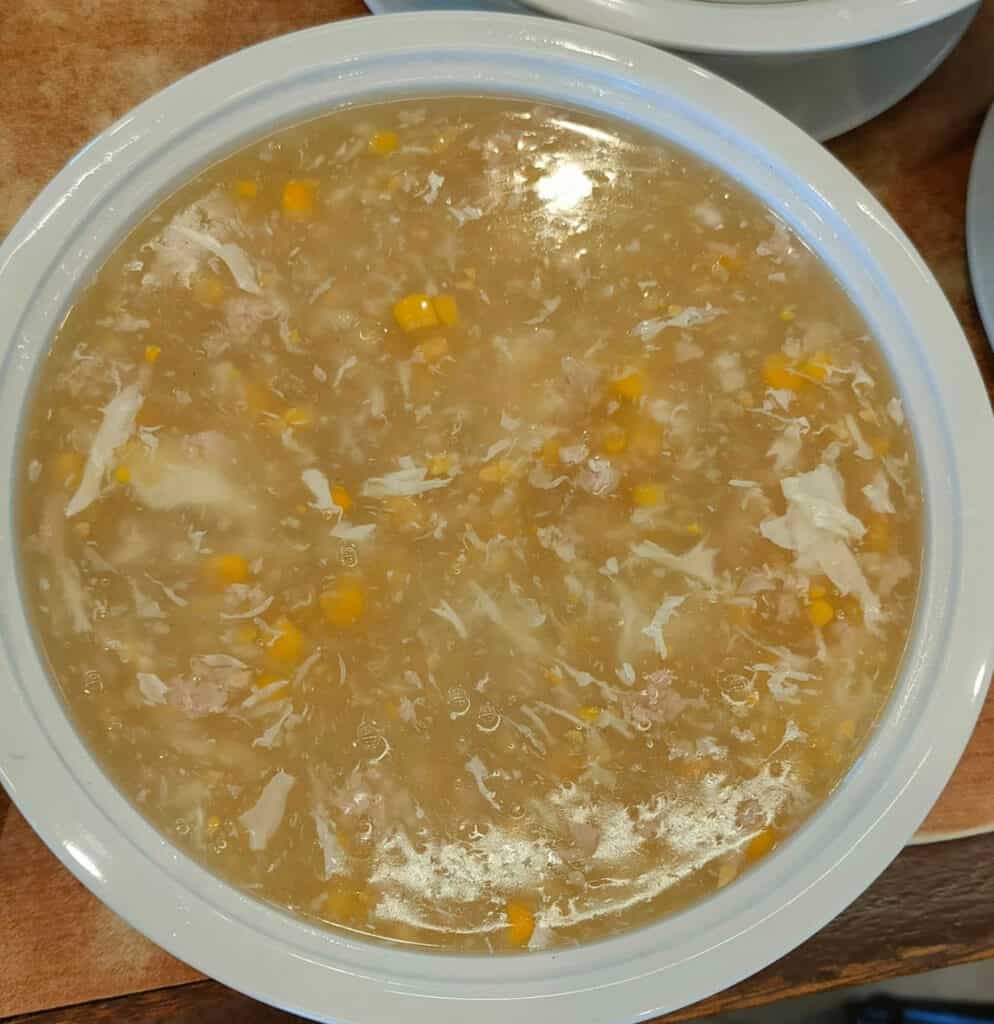 Hot Sour Soup – Hot Sour Soup is a chicken stock broth, flavored with soy sauce, peppers, gingers, and sugars. It is thickened through cornstarch and improved with the technique that Luk Foo presents you with.
Fried Rice Topping
Rice is an elite dish that is beloved by everyone, especially Asians. Stereotypical, it may be, but it is the truth. We love our rice. What we might love more is our ability to elevate them, and Luk Foo does nothing, if not do it.
Plain Rice – Plain Rice is simply steamed rice that isn't too moist or too dry, but in the middle, just right. It is perfect to pair with so many dishes and is a classic.
Curry Beef Rice – This Luk Foo menu is perfect for any day and contains nutrients such as proteins and more. It is a beef recipe that is nothing if it isn't comforting. With flavors that mix so well together, tender beef slices that contain delicious potatoes and so much more.
Assorted Seafood on Rice – Mixing several types of seafood could be overwhelming and could result in having food that is inconsistent in terms of quality and taste but not at Luk Foo. they serve the best-assorted seafood recipe, cooked and seasoned to perfection, only on perfect rice.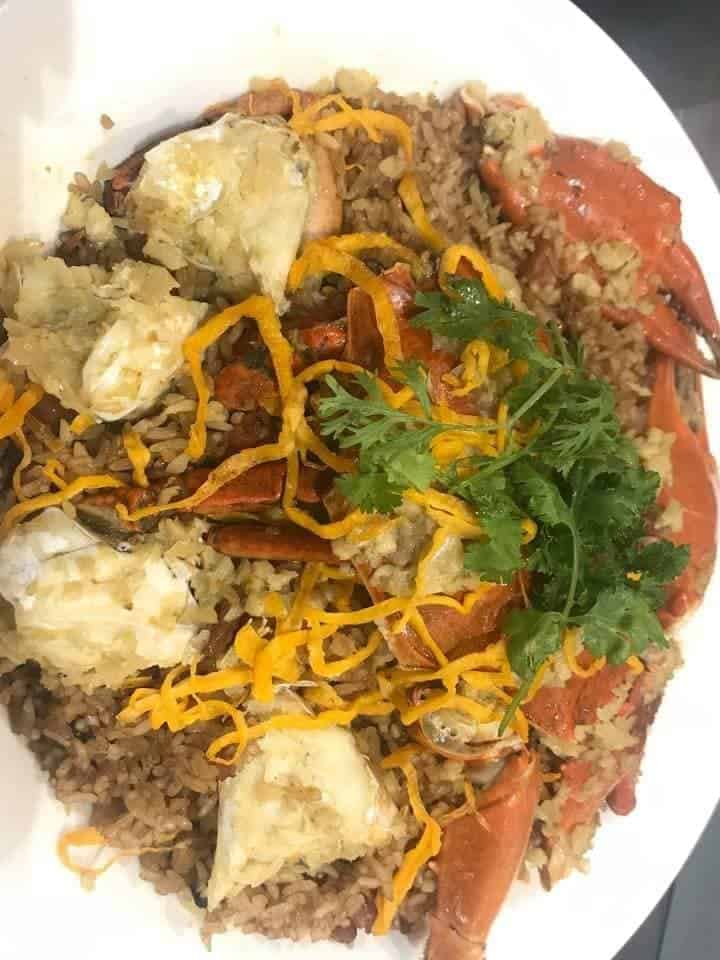 BBQ Asado on Rice – BBQ Asado is barbecued beef, chicken, pork, vegetables, and more, cooked with a grill or an open fire which produces a delicious, tender, succulent dish, with sauces that add to its originally amazing flavor.
Garlic Fried Rice – Garlic Fried Rice is a meal that we all know and love. It is a homely piece of comfort food, with pan-fried rice that has fried garlic in it, sauces and seasonings, additional food, and more. Luk Foo gives this amazing menu to the next level of taste in their flavor and preparation processes.
Noodles
Noodles are an imperative factor in the Cantonese Kitchen, and Luk Foo not only has them but serves them to the highest level of technical skills. They elevate their dishes to a level that will leave their guests and customers asking for more. For example, here are five of the Luk Foo noodles menu.
Wanton Noodle Soup – The Wanton Noodle Soup is nothing if not a favorite. Wanton or Wonton is a dumpling dish, and this meal is served with amazing, seasoned soup, with noodles that are cooked to perfection.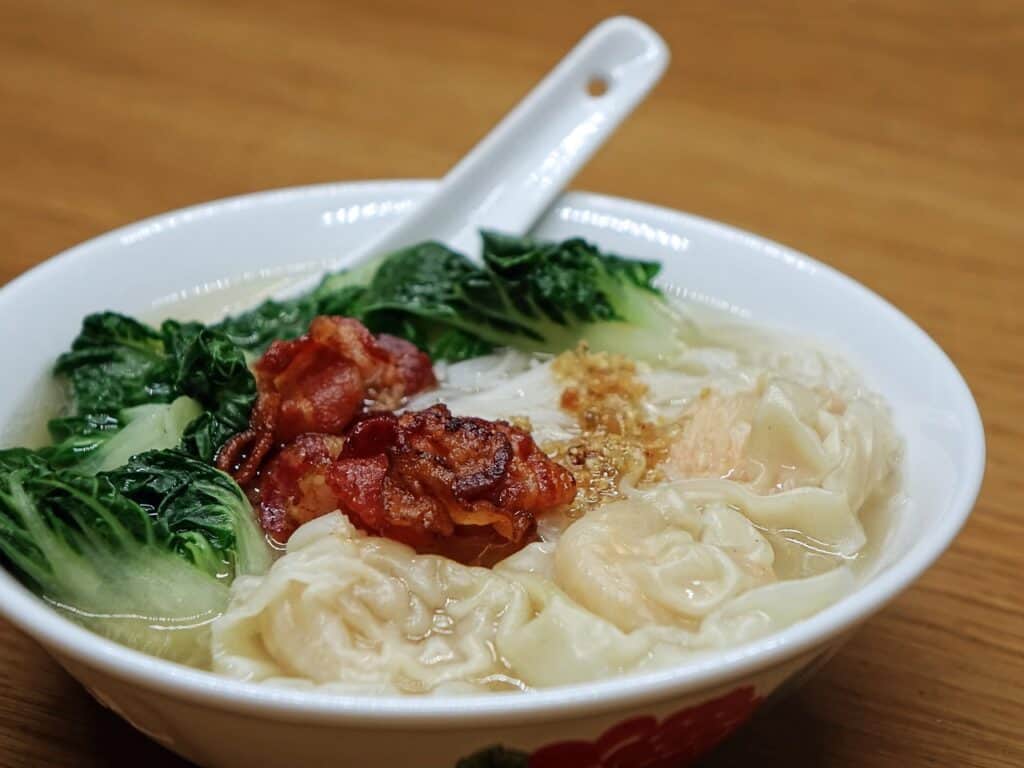 Crispy Noodles w/ Assorted Meat – Crispy Noodles are fried with seasoning, and with a level of technique that keeps them from getting to a dry texture. In addition to the goodness of crispy noodles, is a set of assorted meat that is seasoned to perfection, moist and tender, just how everyone likes it.
Crispy Noodle w/ Beef Tausi – This is the second crispy noodle meal that holds the consistency award for still being as moist and flavorful as the previous, and next meal. The main or key difference with this is the topping and add-ons it has. A beef tausi, What is it? It is beef cooked with a special ingredient; Tausi. This results in cooked beef with a distinct, salty taste, with a hint of succulency and savor.
Crispy Noodle w/ Assorted Seafood – The final example of Crispy Noodles is this meal. Of course, it holds the same level of deliciousness as the two, but as mentioned by the name, its key difference is the assorted amounts of deliciously seasoned seafood it has. Moist and tender, juicy and delicious. These are words to describe this dish, and so much more.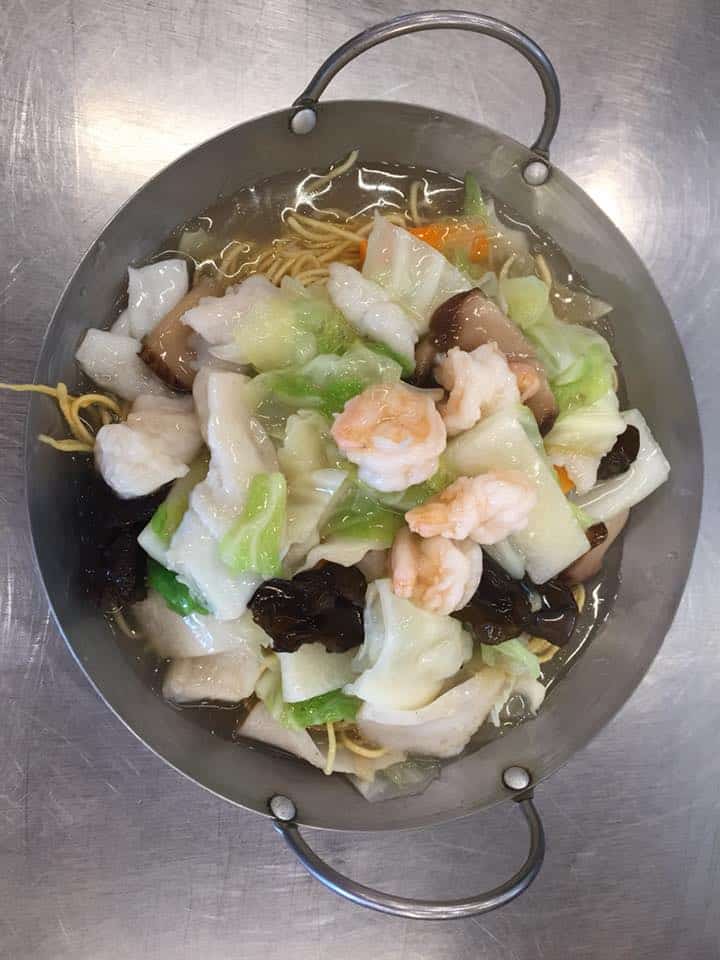 Braised Beef Brisket Noodle Soup – From the name itself, a lot is going on in this dish. We have the beef component which is cooked for amazing results, the noodles, prepared with the technicality only people from Luk Foo will have, and the soup, which binds them together perfectly. All these components may seem to complicate things, but they greet the customers with terrific taste. This meal has aromatic ingredients that are breathtaking, fresh ingredients, and so, so much more.
Main
Luk Foo serves its customers only the best meals available, for prices that are affordable and just. From their presentation to their texture to their amazing taste, there is no word available to use other than excellent. So, here are 5 of the best main menu that Luk Foo has to offer.
Chinese Style Beef Tenderloin – This dish utilizes beef tenderloin in a way that will take your tastebuds to the amazing country that is china. The beef is pounded thin and sliced into pieces as they are seasoned well from Luk Foo's mix of seasonings. There are mushrooms on the dish, along with an amazing amount of fried beef, all in tomato sauce, and it is best served with rice as a company.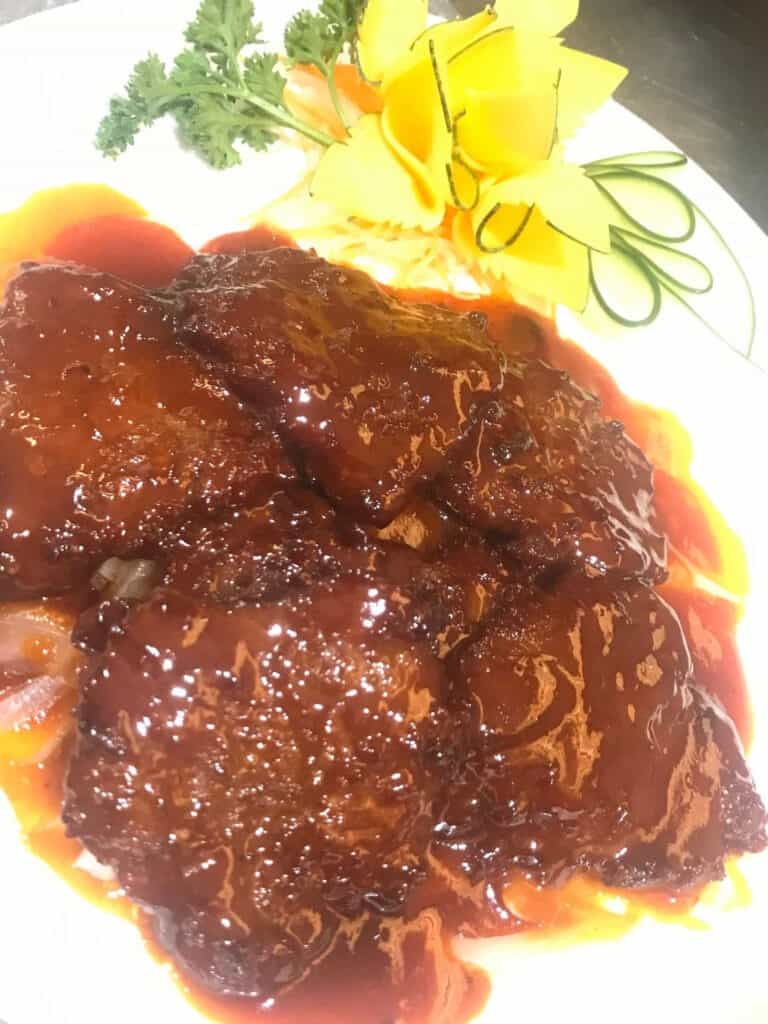 Fried Beancurd w/ Minced Pork – Fried Beancurd is essentially tofu that is deep-fried until it has a crust that has a rich golden color. This results in a succulent and chewy little component to a dish with minced pork that is seasoned just the right amount, and not to a level that complicates and overwhelms the person who shall taste it.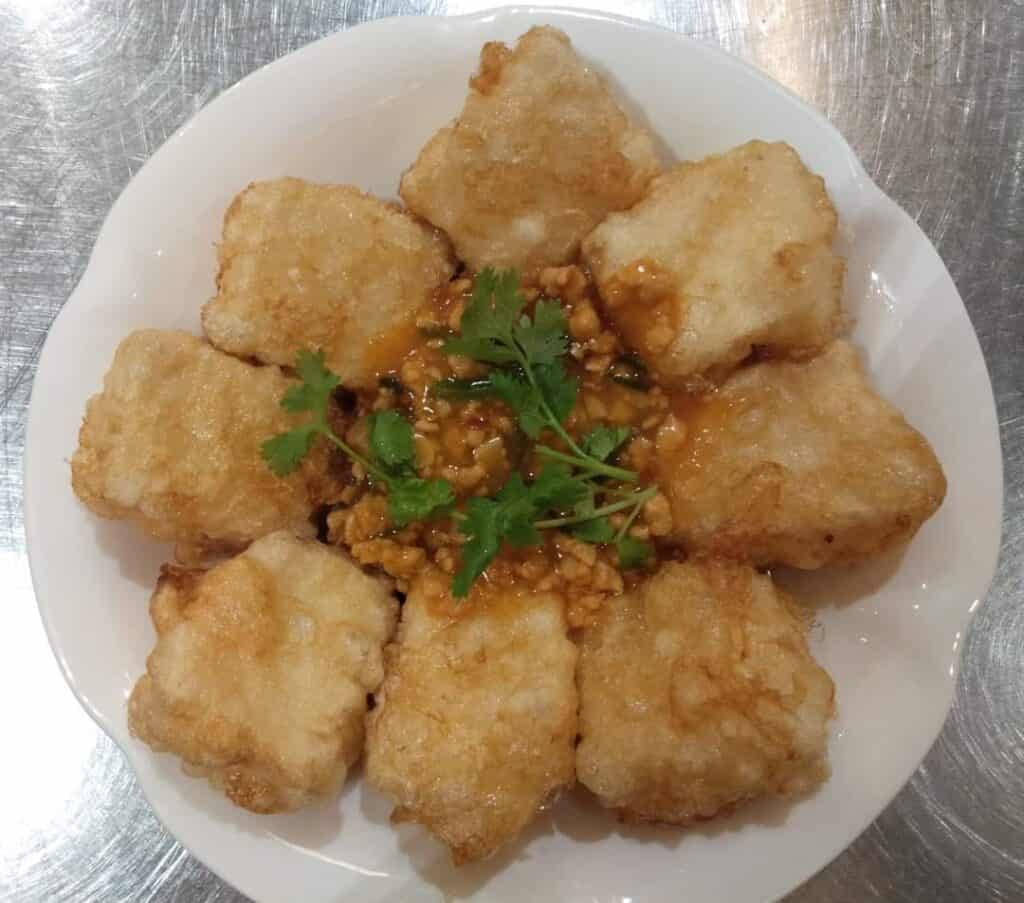 Cheese & Butter Fish Fillet – Fish fillet is a crowd favorite, being soft on the inside and crunchy on the outside, with a distinct flavor profile that feels like a warm hug. The twist made from this Luk Foo menu is that it is cooked with butter, and topped with cheese, melted and creamy for taste.
Broccoli w/ Shrimp – Broccoli with shrimp is a stir fry meal with soy sauce and sesame oil, and with the shrimp cooked until it reaches a rich, appetizing, pink flavor, and until the broccoli reaches the peak tenderness it should. This is best served with rice and garnished with lavishing ingredients.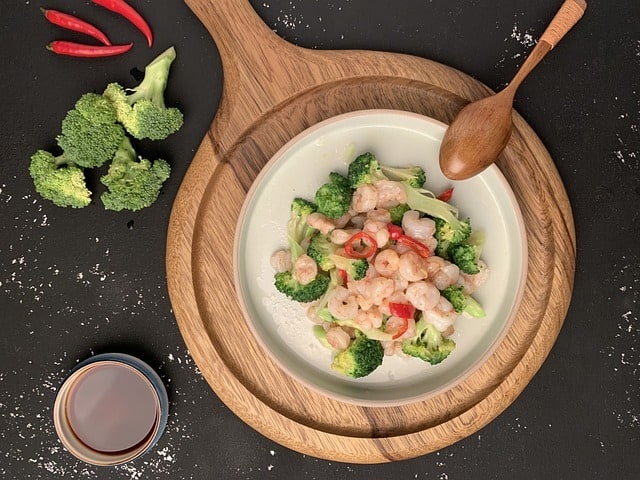 Crispy Shanghai Roll – Shanghai Rolls have the most delicious fillings inside, typically called the Lumpiang shanghai, it is a set of carrots, onions, peppers, and salt, with ground meat such as pork that is wrapped around a crispy lumpia wrapper and sealed with an egg wash and fried until it is golden brown and crunchy.
Set Meals
These are ordered as they contain multiple amounts of meals from multiple amounts of courses, usually designed for group gatherings and parties, and only charged for a certain amount. Look Foo contains six sets of these, namely Set A, B, C, D, E, F, and G, with prices that range from 6,000 to 13,000 Pesos, depending on the quantity of the food.
Luk Foo Menu Delivery
Delivery is such a huge help to people who are unable to order food via the restaurant itself, and that is why Luk Foo has its delivery menu designed and packaged to the best quality for their customers. They are available for delivery on zomato.com and serve all meals from their original menu in there.
Social Media Pages
Tune in to Luk Foo's latest updates once you follow them through their social media pages. They have several accounts across different platforms for their customers' convenience. I highly recommend you like and follow their pages to support the restaurant. The links to their pages are provided below:
Facebook: https://www.facebook.com/lukfoocantonesekitchen
Instagram: https://www.instagram.com/lukfoo
Twitter: https://twitter.com/LukFoo
Conclusion
The Luk Foo menu contains everything and more that you will need when you ask for Cantonese Food. Their menu has different sections and different selections under them for prices that are just for their level of deliciousness. Grab a bite at one of their several branches and get a taste of the most authentic Cantonese food you will find.