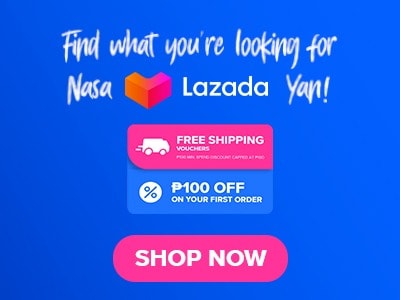 The Kanto Freestyle Breakfast menu consists of foods and beverages commonly served at breakfast but can also be enjoyed anytime. It serves pancakes, waffles, French toast, sandwiches, side dishes, and regional delicacies such as Longganisa, Tocino, and Daing na Bangus. This restaurant's refreshments or beverages are gourmet coffee, shakes, juices, iced teas, water, and ice scramble.
Below, you'll find the updated list of Kanto Freestyle Breakfast menu prices.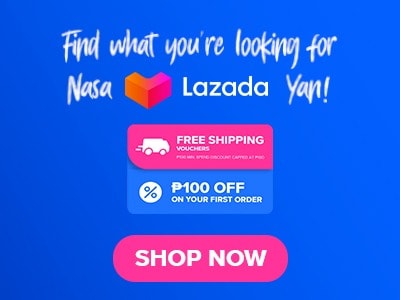 Menu Items
Price (PHP)

Freestyle Breakfast

Bacon (per strip)
40
Bacon, Cheese, & Mushroom Omelette
98
Breaded Porkchop
154
Cebu Danggit
127
Chicken Longganisa
94
Crispy Corned Beef
111
Crispy Pork Belly
195
Daing na Bangus
134
Gourmet Sausages
108
Ham & Cheese Omelette
98
Honey Garlic Chicken
218
Honey Garlic Chicken (Sulit Size)
178
Lucban Longganisa
98
New Zealand Beef Tapa
123
Pampanga Tocino
98
Roast Beef Pares
235
Spam (per slice)
65
Spanish Sardines Tempura
98
Tinapang Galunggong
122
Tuyo Flakes w/ Kesong Puti
95
Vigan Longganisa
108

Kanto Boy Breakfast (Served with Garlic Rice, 2 Eggs Freestyle, & Tomato Pesto)

Bacon and Eggs
158
Cebu Danggit
188
Chicken Longganisa
143
Crispy Corned Beef
170
Gourmet Sausages
175
Lucban Longganisa
163
New Zealand Beef Tapa
195
Pampanga Tocino
157
Spam and Eggs
178
Spanish Sardines Tempura
153
Tinapang Galunggong
153
Tuyo and Kesong Puti
157
Vigan Longganisa
168

Other Kanto Boy

Adobo Flakes with Rice
209
Anytime Salad
125
Arroz Ala Cubana with Rice
188
Bacon Congee Topped with Poached Egg
99
Breaded Porkchop with Rice
179
Chicken and Waffles
235
Chocut Champorado with Tuyo
109
Crispy Pork Belly with Rice
225
Daing na Bangus with Rice
174
Hash Brown Topped with poached Egg and Tomato Pesto
158
Honey Garlic Chicken (Sulit Size) with Rice
188
Honey Garlic Chicken with Rice
228
Omelette on Toast
109
PuDaEsDi
190
Roast Beef Pares with Rice
295

Pancakes, Waffles, French Toast, Atbp

Chocnut & Goya Ganache Pancakes
131
Chocolate Chip Pancakes
138
Fluffy Pancakes
98
Mixed Berries Pancake
142
Oreo Cookie Butter Pancakes
131
Pancake Board
499
Pancake Platter
205
Pancakes w/ Bacon & Eggs
157
Peanut Butter & Banana Pancakes
131
Ube & White Chocolate Ganache Pancakes
131
Chocnut & Goya Ganache Waffle
131
Mixed Berries Waffle
142
Oreo Cookie Butter Waffle
131
Peanut Butter & Banana Waffle
131
Ube & White Chocolate Ganache Waffle
131
French Toast
125
French Toast w/ Bacon & Eggs
162
French Toast w/ Chocnut and Goya Ganache
135
French Toast w/ Mixed Berries
146
French Toast w/ Oreo Cookie Butter
135
French Toast w/ Peanut Butter and Banana
135
French Toast w/ Ube and White Chocolate Ganache
135
Deep Fried Oreos
99
Grilled Buttered Suman with Ube and Soy Ganache
109

Sandwiches

Croque Madamme
129
Croque Monsieur
129
Egg Sandwich
139
Eggs Bendict
129
Hot Pandesal w/ Cream Cheese Pimiento, Pesto Butter, and Kesong Puti
98
Kanto BLT
135
Open-Faced Longganisa Sandwich
129
Spamdesal
135
Spanish Sardines Tempura
129
Tapa Benedict
129

Sides

2 Eggs Freestyle
40
Fluffy Pancake
33
Garlic Rice
30
Hash Brown
95
Kesong Puti
30
Plain Rice
25
Sisig Rice
140
Spicy Kanto Fried Rice
150
Toast
35
Tomato Pesto
30

Gourmet Coffee

Iced Choco
85
Iced Karamel Macchiato
100
Iced Latte
70
Iced Mocha
85
Kanto Hot Choco
85
Kape Latte
75
Kape Mocha
85
Kapeng Barako
70
Kapeng Kano
70
Kapuccino
75
Karamel Macchiato
100
Karemel Frappe eh
105
Mocha Frappe eh
100

Juice, Shake, Atbp

Fresh Fruit Juice (Lemon, Mango, Pineapple, Watermelon, Kalamansi)
90
Fresh Fruit Shake (Lemon, Mango, Pineapple, Watermelon, Kalamansi)
105
Bottled Water
35
Iskrambol
65
Sodas
55
Pineapple / Orange / Four Seasons
55
Bre & Blend Iced Tea (500ml)
70
Bre & Blend Iced Tea (1 Liter)
100
About Kanto Freestyle Breakfast
Kanto Freestyle Breakfast was founded by brothers Vince and Archie Juanta in 2011. The concept of this restaurant is to serve customers "freestyle" food, where they can choose the cooking method of their eggs and combine their favorite meals. This casual dining restaurant is long known for its traditional Filipino cuisines sourced directly from different regions in the Philippines and other local dishes with a contemporary twist.
Kanto Freestyle Breakfast Menu Best Seller
Kanto Freestyle Breakfast is known for its wide array of silog meals and comfort foods. The best sellers of Kanto Freestyle Breakfast consist of all-time favorite cuisines of Filipino with a distinctive and authentic taste.
New Zealand Beef Tapa – It is a certified best-seller of this restaurant. The appetizing aroma and the sweet, salty, and garlicky flavors of this tapa are the features loved by its customers.
Honey Garlic Chicken – This cuisine is made with quarter chicken fried expertly and doused with honey garlic chicken, resulting in flavorful and tender meat. The juiciness of the meat on the inside matches its crunchy texture on the outside.
Vigan Longganisa – The longganisa from Vigan is one of the most-sought viands of the crowd as it always satisfies their cravings. It is flavored with generous garlic and spices to achieve its appealing garlicky, and unique taste. As a longganisa lover, I really recommend trying out this menu of Kanto Freestyle Breakfast. I'm sure you won't be disappointed.
Pampanga Tocino – Pampanga Tocino is notable for its sweet and savory taste and tender texture of the meat. It is made with the finest pork drenched with signature marinade from Pampanga.
Chocnut Champorado with Tuyo – A chocolate porridge garnished with tuyo or dried fish flakes. The saltiness of dried fish balances its chocolatey flavor. It also has a mild nutty taste and dense and thick consistency.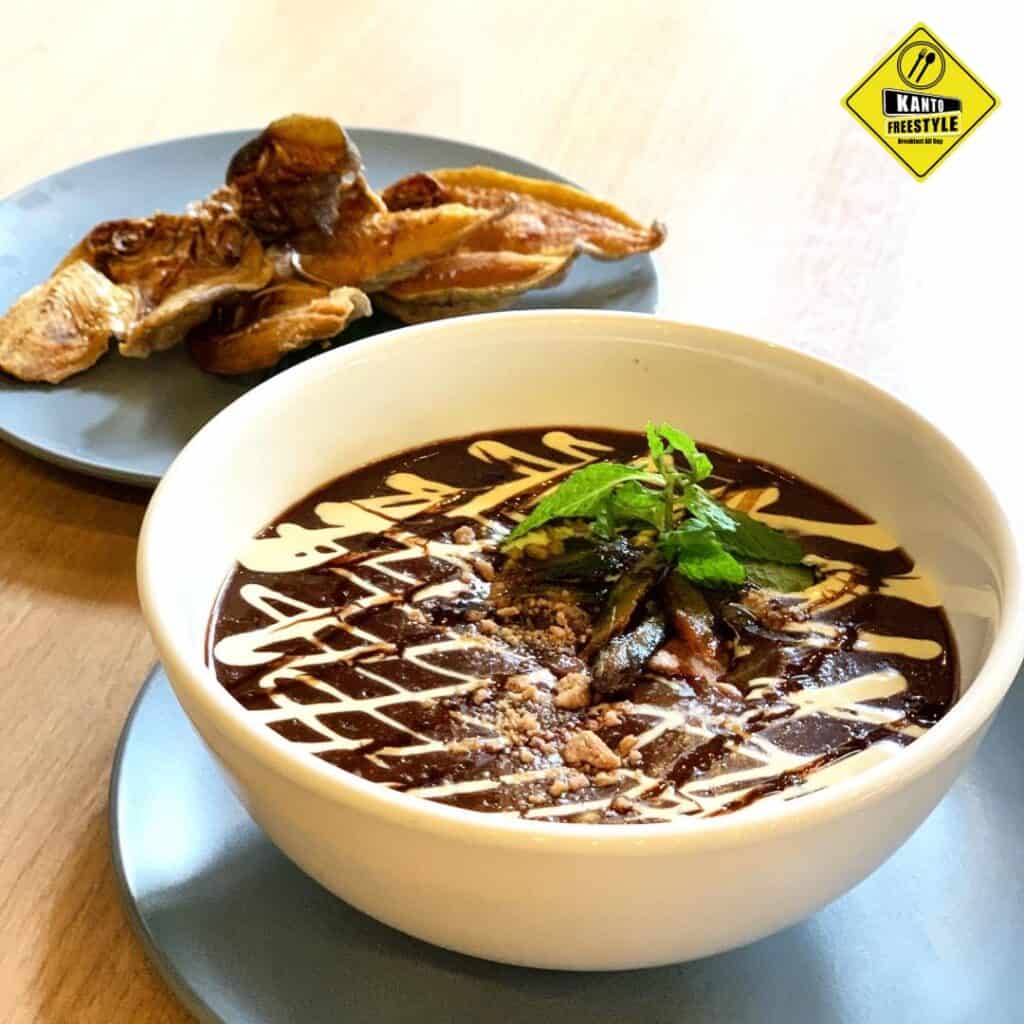 Kanto Freestyle Breakfast Menu Breakfast 
The Freestyle Breakfast this restaurant offers allows customers to create their own food combination that suits their preference. It comprises chicken, eggs, beef, pork, fish, and other special local delicacies.
Roast Beef Pares – It is made with a slab of roast beef baked slowly for five hours to make it tender and flavorsome. A sweet anise sauce is doused on it, enhancing its taste and giving it a glossy appearance.
Daing na Bangus – Daing na Bangus is a delicious dish where milkfish is marinated in vinegar and other spices for a few hours. It is deep-fried until it becomes crispy and topped with minced vegetables for an additional flavor.
Tuyo Flakes w/ Kesong Puti – Tuyo is one of the typical dishes served in Filipino homes and is known for its fragrant scent, salty taste, and delicious flavor. To make it more appetizing, this restaurant paired it with kesong puti, or white cheese, which has a mildly salty and tart flavor.
Kanto Boy Breakfast Menu
The Kanto Boy Breakfast consists of cuisines from different regions in the Philippines. These meals come with aromatic and flavorful garlic rice, two freestyle eggs, and a tomato pesto, giving diners a complete meal.
Bacon and Eggs – Bacon and eggs are two of the favorite viands of Filipinos served on this breakfast meal. The well-balanced sweet, salty, buttery taste of bacon makes it a hit among all age groups.
Spanish Sardines Tempura – Enjoy a delicious meal with this Spanish sardine tempura, where sardines are coated with batter and cooked masterfully. It has a unique taste as the fish is well-coated, satisfying each bite. 
Tinapang Galunggong – This is one of the popular Filipino dishes commonly enjoyed at breakfast as it is delicious and budget-friendly. It is served with diced tomato that goes well with its smoky flavor.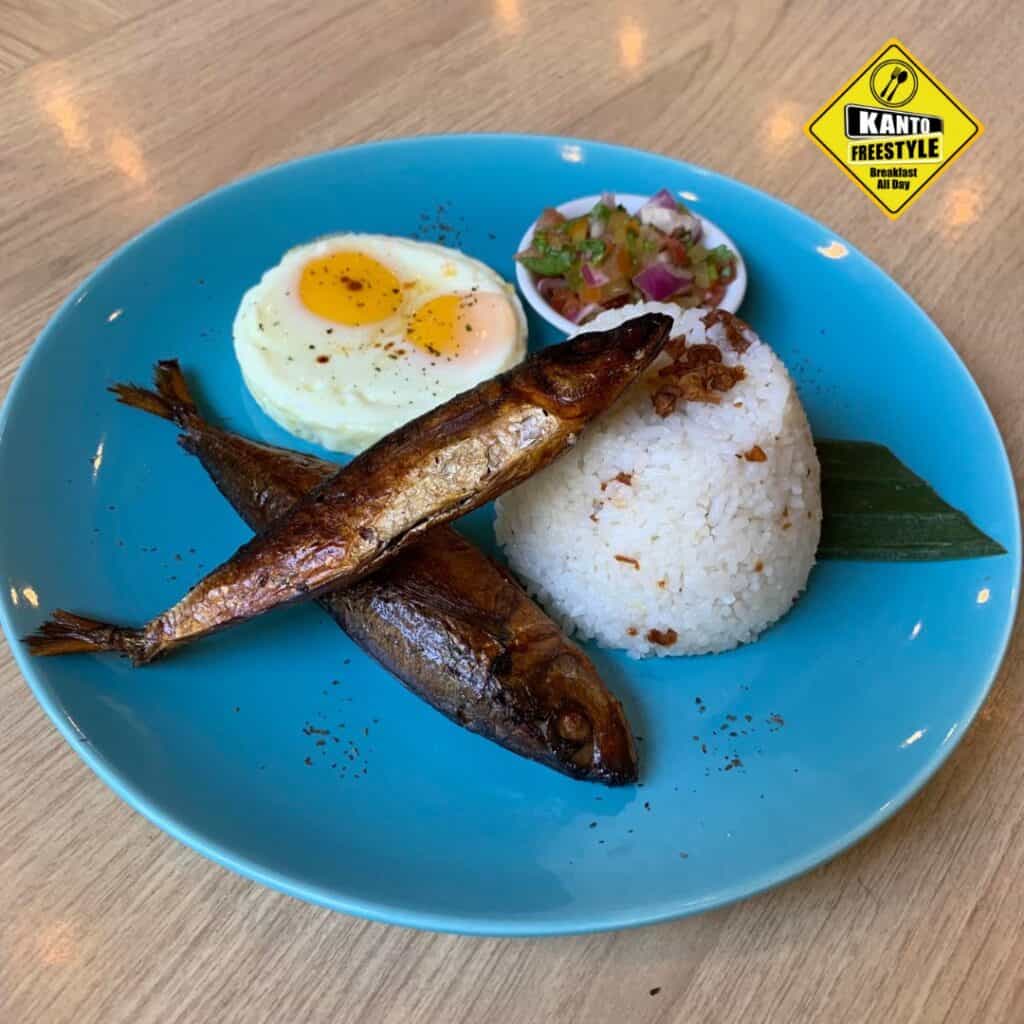 Pancakes, Waffles, Atbp Menu
Kanto Freestyle Breakfast provides pancakes, waffles, French toast, and other delicious breakfast meals such as Deep-fried Oreos and Suman. The toppings of these cuisines consist of fruits, chocolates, ube, and peanut butter.
Mixed Berries Pancakes – Blueberries and strawberries are the two jams topped on the fluffy pancakes. This Kanto Freestyle Breakfast menu is doused on pancaked enhancing their taste and presentation, making them visually appealing and mouthwatering.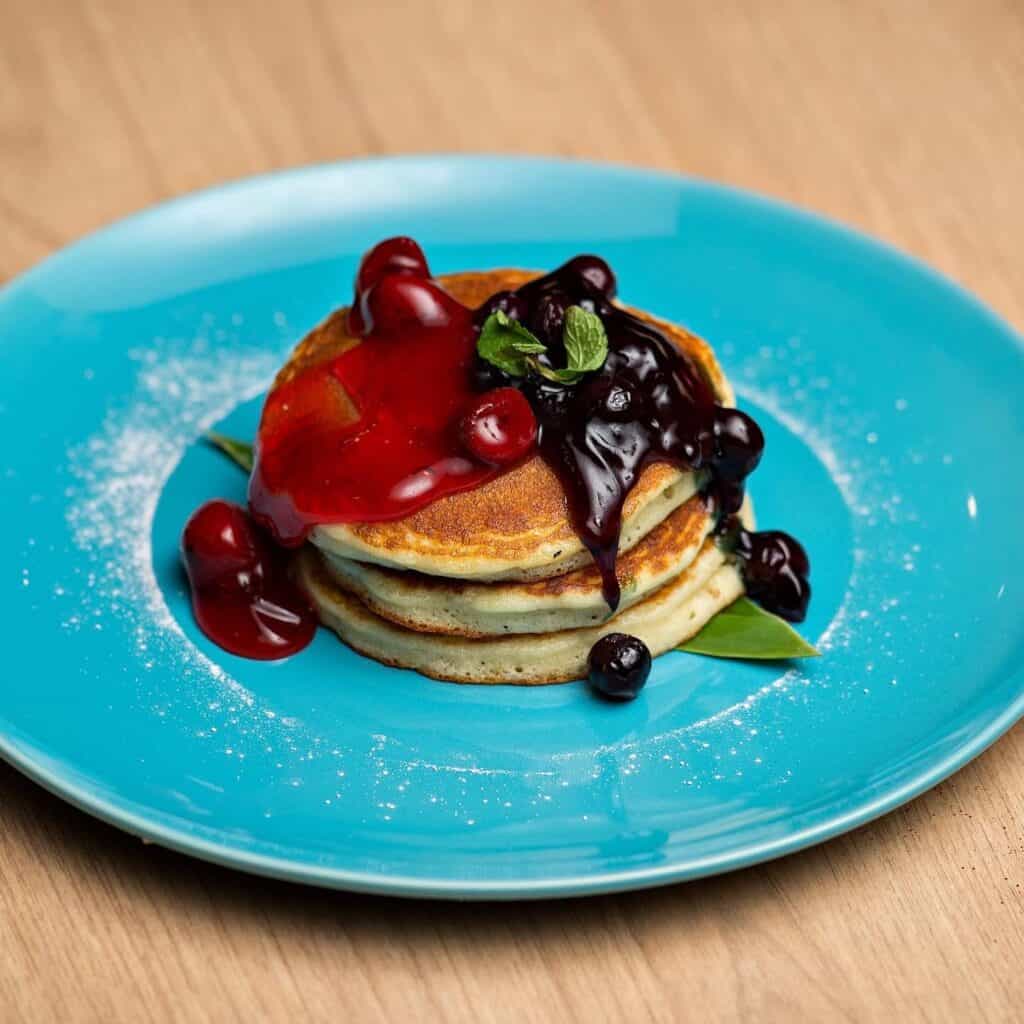 Ube and White Chocolate Ganache Waffle – Waffles are garnished with soft ube and white chocolate, giving a sweet and luscious taste. The fluffy texture of waffles on the inside and their crispy and firm exterior complements the flavor of ube, resulting in an appetizing dish.
Grilled Buttered Suman with Ube and Goya Ganache – Experience a new taste of suman with this special delicacy of this restaurant. It is made with grilled rice cake flavored with butter and decorated with melted ube and goya chocolate.
Sandwiches
Kanto Freestyle Breakfast offers sandwiches inspired by different cultures. It serves Kanto BLT, Spamdesal, Kesong Puti, Egg Sandwich, Eggs Benedict, Spanish Sardines Benedict, Tapa Benedict, and Open-Faced Longganisa Sandwich. This restaurant also offers Hot Pandesal w/ Cream Cheese Pimiento, Pesto Butter, and Kesong Puti, which is filling and packed with delicious flavors.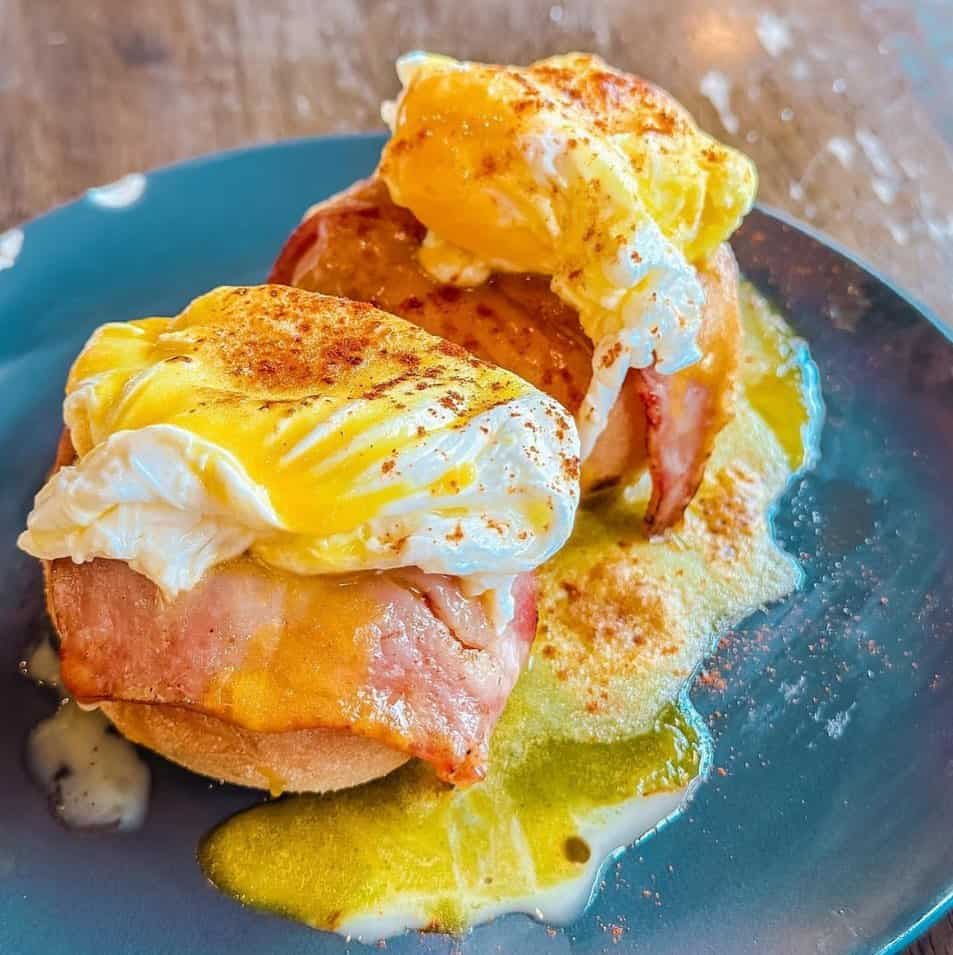 Gourmet Coffee
The gourmet coffees served by Kanto Freestyle Breakfast are made with a coffee base from Batangas. It serves classic Kapeng Barako and Kapeng Kano, known for its robust flavor. It also offers Latte, Mocha, Macchiato, and Choco, which are available in hot and cold options. This restaurant also offers a cappuccino, perfect for those who want a strong yet sweet beverage. Regarding frappe, mocha and caramel are the two varieties it provides.
Kanto Freestyle Breakfast Menu Delivery
Their menu caters to dine-in, take-out, and delivery options, ensuring that customers can enjoy their delicious offerings conveniently. For hassle-free deliveries, you can easily place your order through their partnered platforms' user-friendly websites and applications, such as Foodpanda and GrabFood. This seamless process allows you to savor the mouthwatering flavors of Kanto Freestyle Breakfast from the comfort of your own home.
Social Media Pages
Join their online community and share your love for Kanto Freestyle Breakfast by tagging them in your posts and using our dedicated hashtags. Connect with fellow breakfast enthusiasts and be inspired by their food adventures.
Facebook: https://www.facebook.com/kantofreestylebreakfast/
Instagram: https://www.instagram.com/kantofreestylebreakfast
TikTok: https://www.tiktok.com/@kantofreestylebreakfast
Twitter: https://twitter.com/Kantobfast
FAQs
What kind of foods does Kanto Freestyle Breakfast serve?
Chicken, pork, beef, fish, pancakes, waffles, toasts, salads, and sandwiches are the kinds of food served by Kanto Freestyle Breakfast.
What is the price range at Kanto Freestyle Breakfast?
The price range at Kanto Freestyle Breakfast is Php 100.00 to Php 250.00.
Where are Kanto Freestyle Breakfast locations?
The Kanto Freestyle Breakfast branches are in Angono, BGC, Kapitolyo, Kapasigan, La Salle, Makati, Mandaluyong, Marikina, Morata, and UST.
Does Kanto Freestyle Breakfast offer delivery services?
Yes, Kanto Freestyle Breakfast offers delivery services through GrabFood and Foodpanda.
Conclusion
The Kanto Freestyle Breakfast menu showcases the specialties of different places in the Philippines, such as Longganisa from Vigan and Lucban, Tocino from Pampanga, Danggit from Cebu, and Coffee from Batangas. Each cuisine is expertly prepared, has a nice presentation, and has a delicious taste that satisfies its customers. The local and western-inspired cuisines it serves have comforting and surprising goodness that will give you a great dining experience.