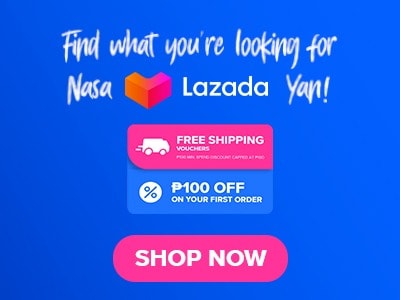 Food is one of the easiest escapes from stress and I found a restaurant that serves comfort foods, they actually have the best salpicao that I tasted so far so I want to introduce you guys to this restaurant. Have you heard about brewing point neighborhood cafe? Brewing Point neighborhood cafe has loads of delicious comfort food menu to serve to their guests. This restaurant is also pet-friendly, family-friendly, and has affordable dishes that im sure you will like. Interesting right? So stay with me in this article and together let's get to know this restaurant, especially the foods that they offer and their prices. This is taking too long so I'll cut it here and let's start!
Menu Items
Price (PHP)

All day breakfast

Beef tapa
335
Garlic Longganisa
395
BP corned beef
415
Breakfast platter
695
Pork tocino
330
Steak & eggs
695
Gourmet tinapa
465
Daing na bangus
405

Afford-a-meals

5 spice chicken
335
Chicken inasal
345
Lemongrass
345
Beef bulgogi
360

Starters

Quesadillas
165
Gambas
575
Spinach & artichoke dip
360
Chicken fingers
435
Potato chips
160
Vietnamese spring rolls
275
Squid a la pobre
470

Salads & soups

Caesar salad
265
Asian chopped salad
295
Greek salad
340
Pumpkin soup
195
Tomato soup
215
Mushroom soup
225

Sandwiches

Matteo's grilled cheese
395
Clubhouse
335
Chicken & argula
300
Crispy chicken burger
400

Pasta

Spaghetti and meatballs
435
Chicken pesto
330
Truffle cream
415
Tomato cream
320
Vongole
405
Vegetarian
355
Carbonara
315
Spicy tuyo
395
Bella's mac & cheese
425
Shrimp Alfredo
450
Bolognese
295

Main entree

Beef salpicao
570
KD's fried chicken
595
Sinigang
545
Florian's seared tuna
735
BBQ chicken
340
White chicken
485
Chicken shawarma rice
355
Lengua
545
Callos
445
Sizzling corned beef
655
Mahi-mahi in lemon caper sauce
520
Blue marlin a la pobre
675
Beef & tendon stew
455

Cakes & desserts

Carrot cake
165
Red velvet
235
Matcha cake
205
Yema cake
185
Super moist chocolate cake
745
Ube
205
New york cheesecake
255
Burnt basque cheesecake
1920
Brazo ice cream
205
Brazo de Mercedes
85
Sansrival cake
635
Blueberry cheesecake
245

Petite cakes

Carrot cake petite
195
Super moist chocolate cake petite
205
Ube petite
205
Red velvet petite
235
Choco lava cake petite
210
Yema petite
195
Choco caramel cake petite
235
Strawberry shortcake petite
205
White chocolate petite
195
Matcha green tea petite
260
Sugar free cake petite
255
Sansrival petite
195

Beverages

Iced tea
130
Cucumber shake
195
Caramel frappe
265
Mocha frappe
245
Soda
85
Cookies and cream milkshake
205
Double choco milkshake
225
Strawberry shake
205
Mango shake
215
Watermelon shake
205
Grape shake
225
Mocha latte
185
Cappuccino
155
Cafe latte
145
Cafe americano
120
Espresso
105

Extras

Butter
20
Atchara
15
Gravy
45
Quinoa
140
Chicken rice
90
Garlic rice
90
Plain rice
65
About Brewing Point
Florian Enriquez is a food enthusiast that founded brewing point neighborhood cafe in 2003. The vision of founding the restaurant is to provide a restaurant with a great ambiance making their customers feel at home. Brewing Point's make sure that they will only give the best quality way of service to their customers. After years of service, the restaurant evolves and became successful and by the year 2013, Florian's son Karl Edward Enriquez took over the business and became the restaurant chef.
Brewing Point Menu Best Seller
He is on the list of brewing point's best-selling food items that you shouldn't miss if you're planning on visiting their restaurant.
Beef salpicao – This menu is something you shouldn't miss. This is made with Beef tenderloin that they cook until tender, some garlic, and beef fat for more flavor, and Served with garlic rice. Their beef salpicao is one of the best beef salpicao that I tried so far, this is a must try and I can guarantee you that this one is really good. Their beef salpicao is perfect with garlic rice or even plain rice.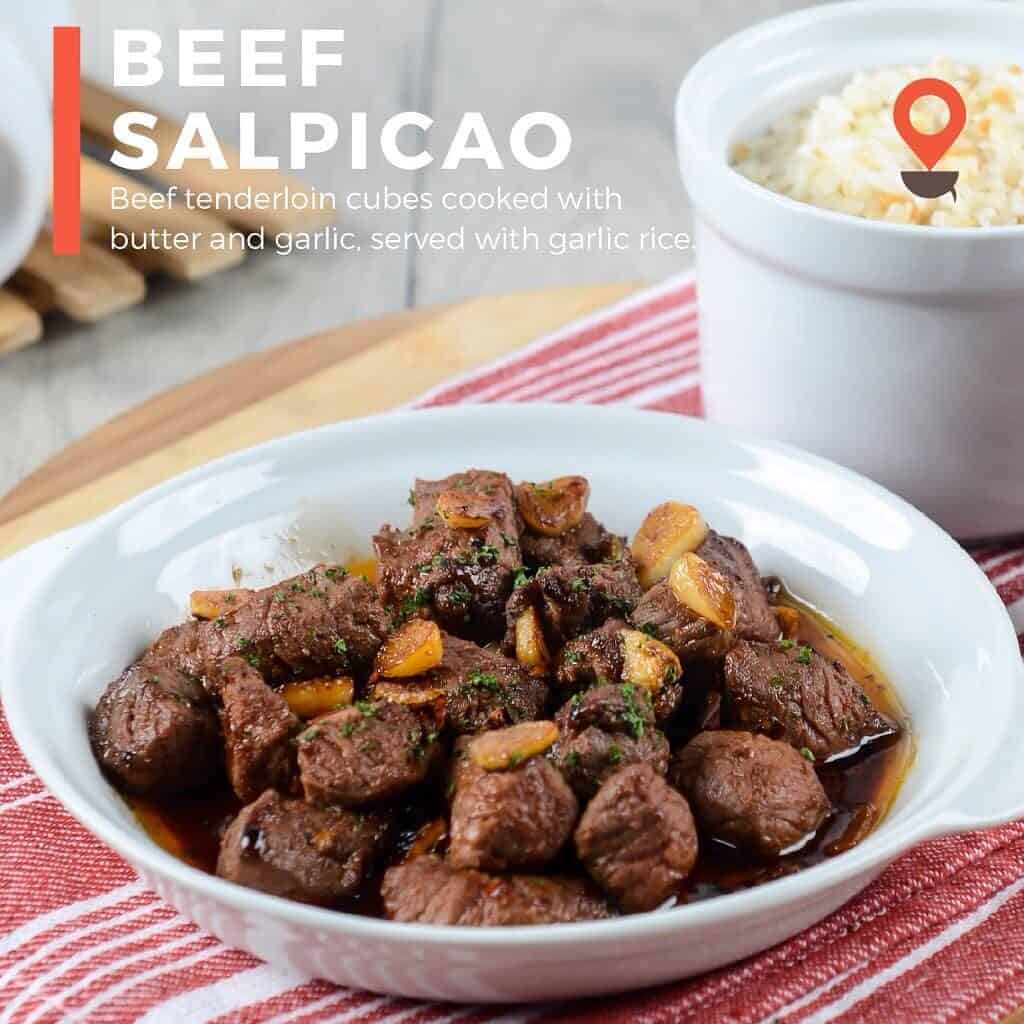 5 spice chicken – Brewing Point's version of 5 spice chicken is very flavorful. Their 5 spice chicken has a lot of spices and is deep-fried until golden. They also serve their 5 spice chicken with rice and a special sauce.
Beef bulgogi – This beef bulgogi menu from Brewing Point is very tender it has a mildly sweet flavor and is smoky at the same time. Very savory. It was marinated in garlic, ginger, sesame, and soy sauce overnight for better flavors. They also serve this on top of rice.
Beef and tendon stew – Their beef and tendon stew version is flavorful and something good with rice. It reminds me of pares the only difference is this is more delish than pares. The thick sauce has a bit of sweetness and is not too salty. Delicious and perfect with rice.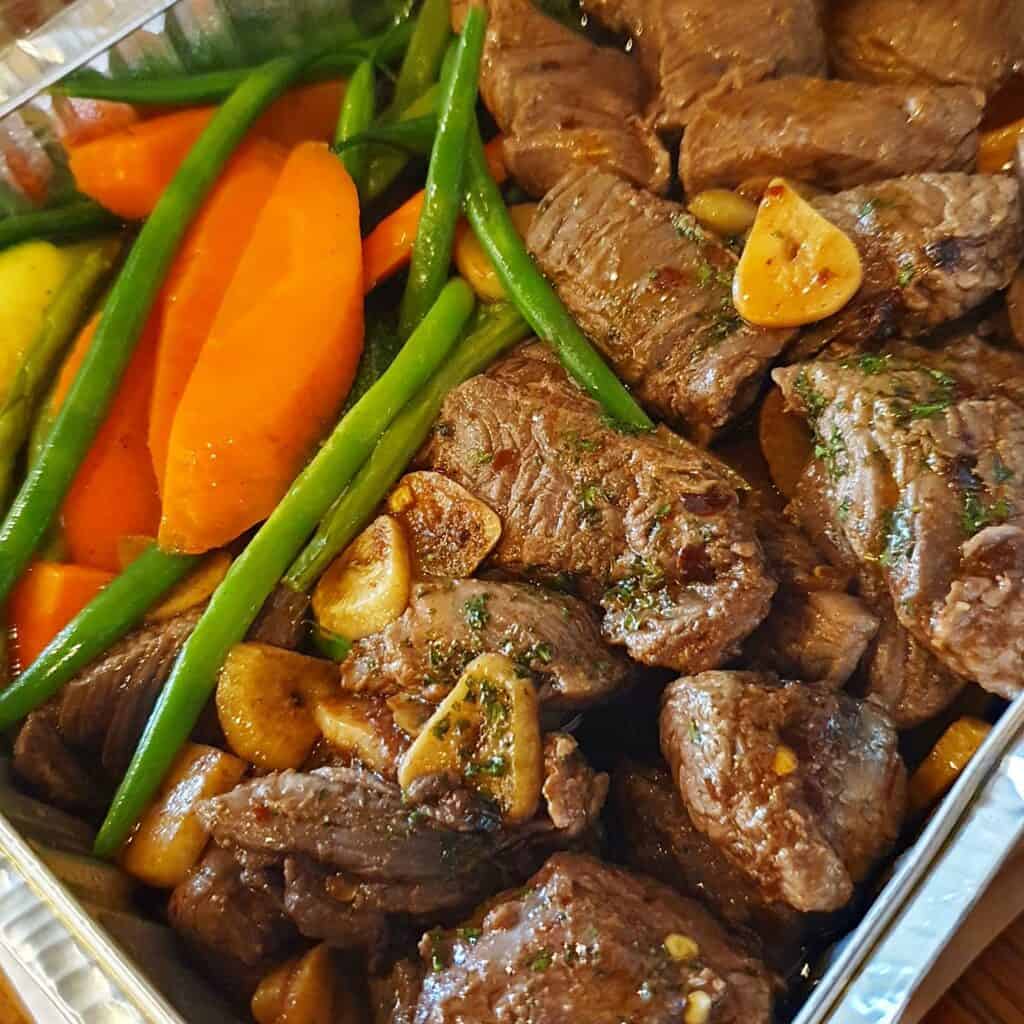 Daing na bangus – One of the most favorite dishes in the country is included in their best seller and this is their daing na bangus. This includes Fried milkfish which is actually whole just without the head, 2 fried eggs, and served with garlic rice.
Brewing Point All-day Breakfast Menu
Brewing Point's all-day breakfast has 9 products to choose from, most on the menu are Filipino favorites, and im sure you guys will love it. First on the list is their beef tapa, they serve this with two yolk fried egg, rice, and achara. Next is their garlic Longganisa just like the beef tapa they also serve this with fried egg and rice. Aside from those they also serve corned beef with rice, fried egg, and atchara.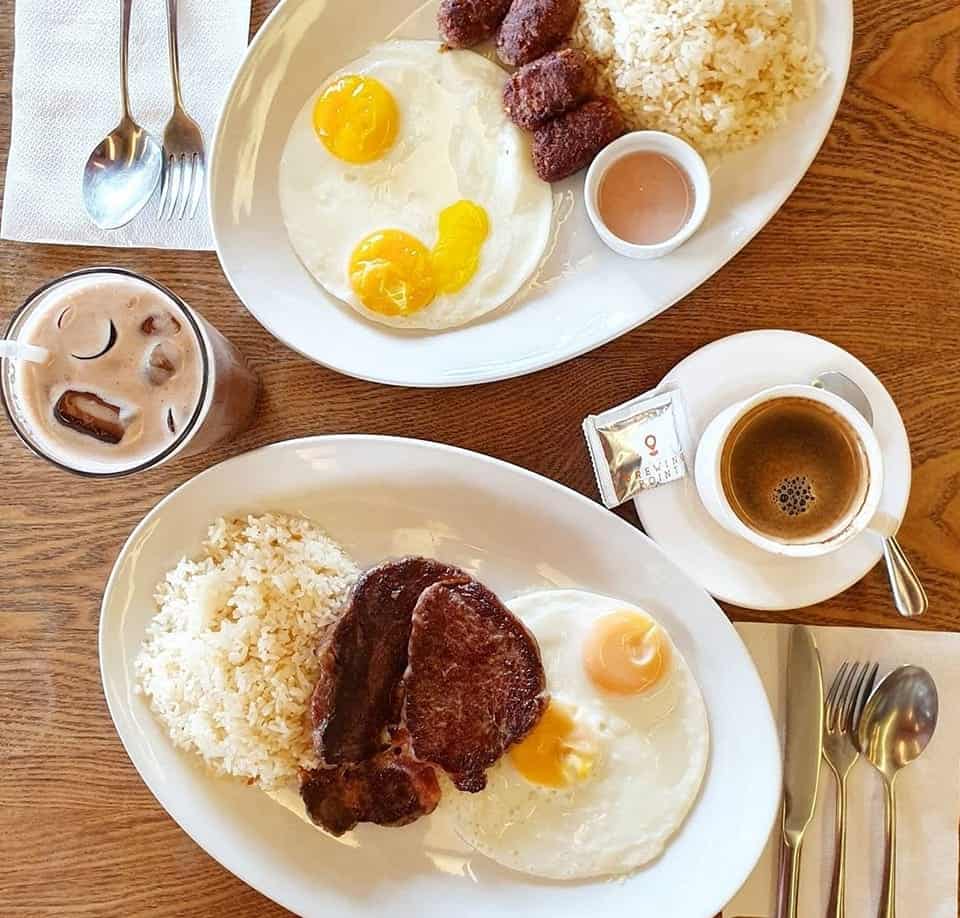 Four on the list for their all-day breakfast menu is their breakfast platter which has fried egg, rice, fried daing na bangus, Longganisa, and pork tocino with atchara and slice tomato. Pork tocino is also available on their al day breakfast menu just the same they serve this with rice and fried egg with atchara. Steak and egg if you're feeling fancy for breakfast. Other choices are gourmet tinapa, daing na bangus and BP bacon.
Afford-a-meals
Afford-a-meals is one of the top choices if you're looking for something good at an affordable price. They have 4 dishes to choose from and they also serve them with rice. Choices are 5 spice chicken, the Filipino favorite chicken inasal, lemongrass, and beef bulgogi.
Sandwiches
Sandwiches menu of brewing point is a great option if you want to eat lighter, they have 4 choices for this menu. First is their matters grilled cheese if you're a cheese person then you should try this one. Next is their version of the clubhouse this is so good and they serve it with potato wedges too. Next on the list is their chicken and arugula this sandwich is healthy because it has more veggies and when it comes to the taste this is a bomb. Last but not least is their version of the crispy chicken burger, they also serve this with potato wedges.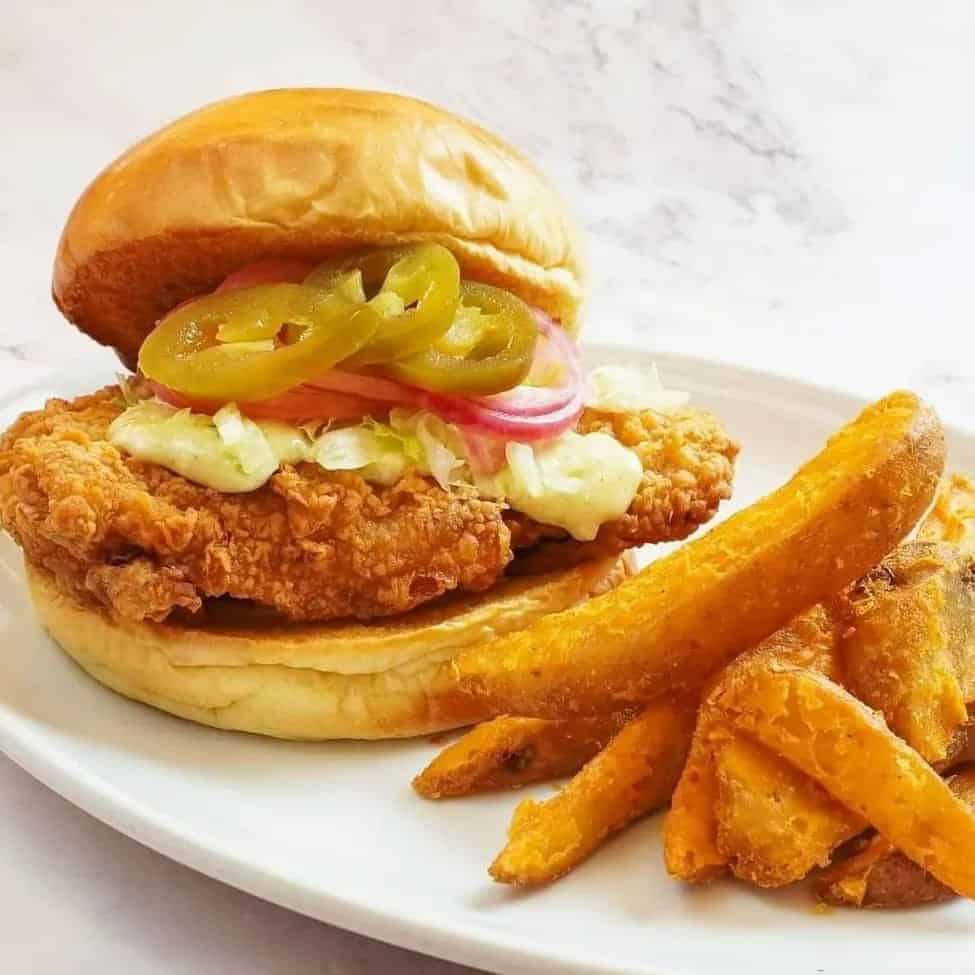 Pasta
If you're looking for good pasta dishes then maybe you should try their pasta menu. They have 11 pasta dishes to choose from and based on experience my favorite is their spaghetti and meatballs this is a must-try. Their spicy tuyo is also something that you shouldn't miss that's awesomely tasty. Chicken pesto for you if you love pesto-based pasta, or could be truffle cream and tomato cream if you want creamy pasta.
Other options are vongole which is a pasta dish with clam and a slice of lemon that they serve with garlic bread, vegetarian pasta for those who don't like meat, carbonara, and shrimp alfredo if you love seafood. They also have something for cheese lovers which is their Bella's mac & cheese. Bolognese is also present on their menu and this is also one of my favorites aside from spaghetti and meatballs.
Brewing Point Menu Delivery
If you want to order your favorite brewing point food items and you're living in the metro no worries since their SM Fairview branch is available to deliver across the Metro Manila area. Online orders from 10 am until 4 pm will be delivered within the day and any orders After cut-off will be delivered on the next day. If you want to know more information about their delivery, you can check their website it.
You can also book your favorite food delivery services like GrabFood, LalaFood, or FoodPanda that are available at your location.
Social Media Pages
You can stay updated with Brewing Point's ever-evolving menu items and be informed about their latest promotions and events by visiting their social media pages, which you can access by clicking on the links provided below. Additionally, you can follow them on their social media accounts.
Facebook: https://facebook.com/brewingpoint
Instagram: https://instagram.com/brewingpoint

Conclusion
Great place for friends and family eat outs. Been here and their food has been consistently very good. The Brewing Point menu has a lot of spectacular dishes that im sure you'll like for sure. Their restaurant has that cozy ambiance, comfortable place, and customer-friendly atmosphere. Service crews are okay as well. Their artichoke dip is a must try also their Beef salpicao, is good with garlic rice. Don't forget to try their cakes, as those can rival the top bake shops in the country. I highly recommend this restaurant for family, colleagues, and friends eat outs. Very good place and the prices are reasonable.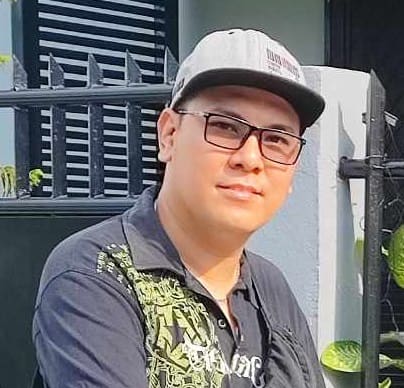 Hi! I'm Nivek Strife, the person who made MenuPH. I'm the one who added most of the popular menus you see on this website, and I really hope you enjoy them! Feel free to check them all out.
Growing up, I was surrounded by lots of tasty foods, like the classic Adobo and the sweet Leche Flan. That love for the many flavors of the Philippines is what got me excited about adding to MenuPH. When I learned how to make websites, I saw the need for a place to show off all the amazing Filipino dishes, and that's how MenuPH started.
MenuPH isn't just a website; it's like a fun journey into food. I've teamed up with famous chefs and found great places all over the Philippines to bring you a bunch of menus that show off the best of Filipino cuisine. Whether you're into the usual dishes or new twists, MenuPH is here to guide you through the rich world of Filipino flavors.
With MenuPH, my aim is to help local businesses, talk about good food choices, and make a group of friends who love food. No matter if you like fancy restaurants or street food, MenuPH has something for you. Come join me on this food adventure as we find great places, taste real flavors, and enjoy the unique food traditions that make the Philippines awesome.